The Big Hot Rod Show in Louisville, Kentucky
By Rob Fortier – Photography by the Author
Since I began my automotive journalist career nearly 30 years ago, there has really just been one "big show:" the annual NSRA Street Rod Nationals in Louisville, Kentucky.  Sure, it's not a truck-only event, mind you, but considering the location and the simple fact that the NSRA Nationals overall vehicle registration numbers far exceed any other event of its kind, well, let's just say there's a lot of classic trucks to be found within the perimeters of the Kentucky Exposition Center the first weekend of every August … for the past 52 years!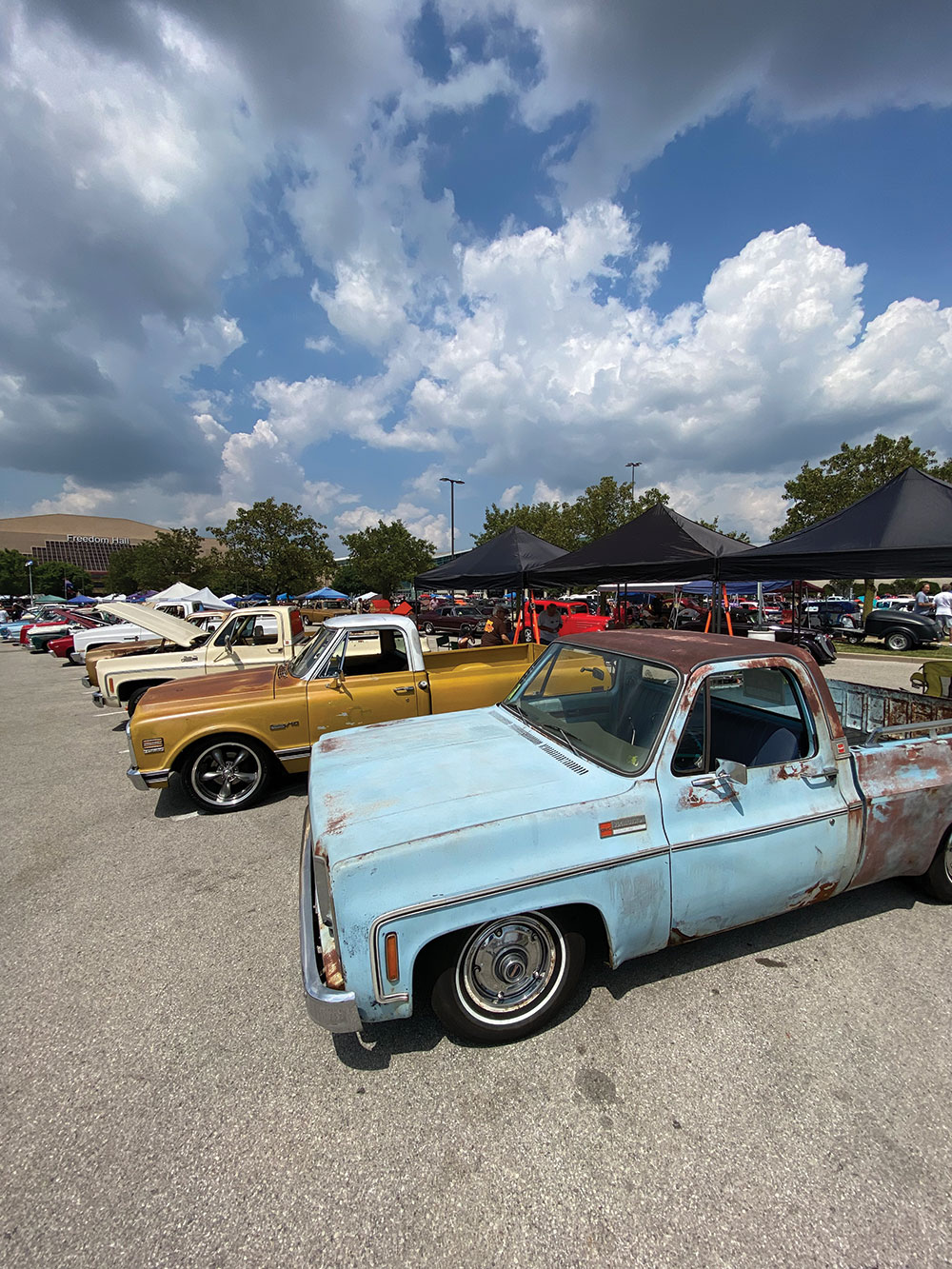 Read More: Truck Show: C10 Nationals 2021
After taking a two-year hiatus, I returned this year for the first time wearing my new "media" hat (literally, I had on a brand-new Classic Truck Performance ball cap!) representing In The Garage Media/Classic Truck Performance alongside Modern Rodding and All Chevy Performance magazines. It was just like old times—but much, much better! Speaking of which, we even managed to (successfully) pull off our very first In The Garage Media Builder's Pizza Party at the Executive Strike & Spare bowling alley the Wednesday evening prior to the Street Rod Nationals opening day.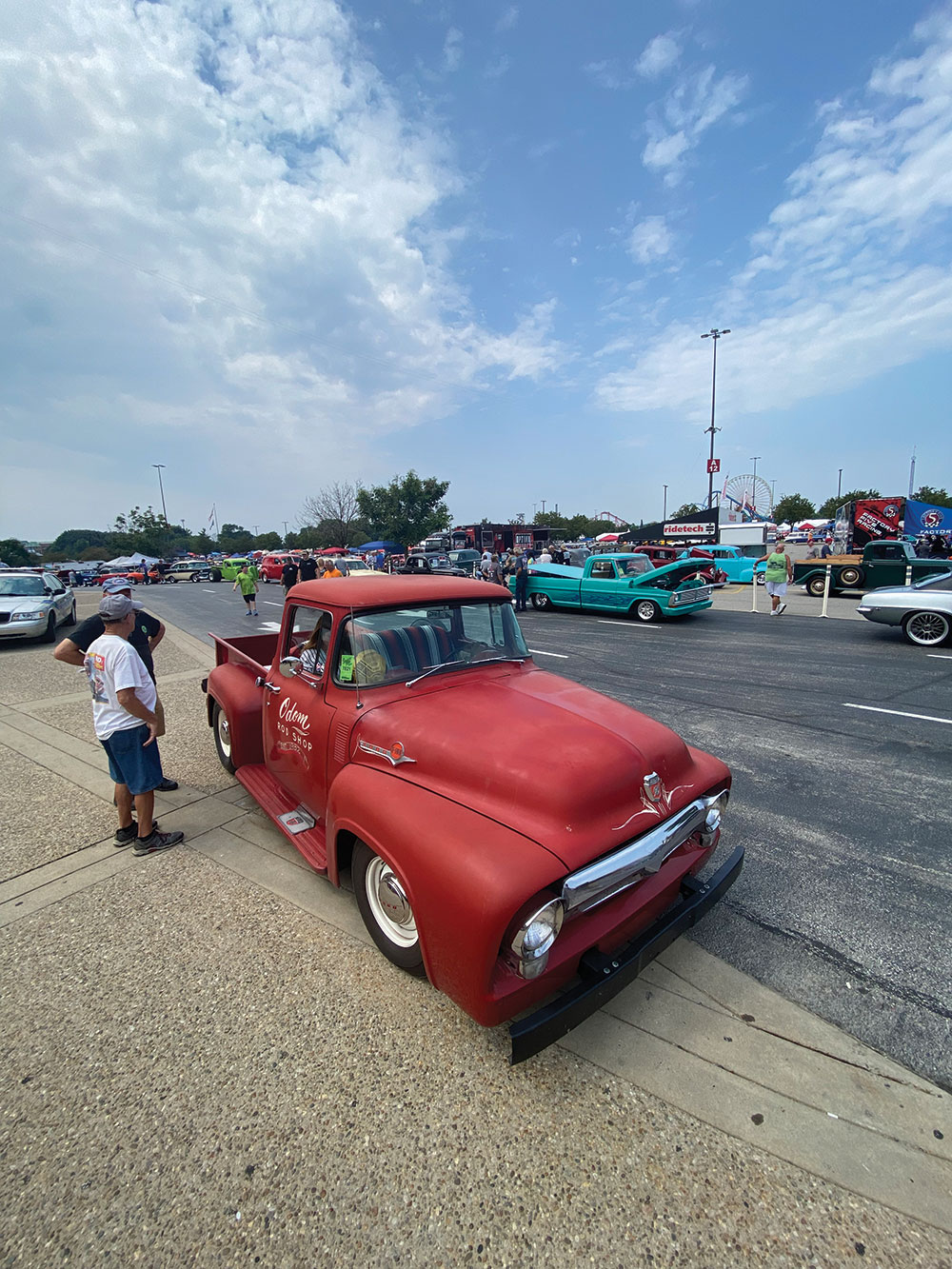 Despite the ensuing pandemic protocols and whatnot that hampered last year's Street Rod Nationals and even threatened to affect the big hot rod show this year, the overall participant and spectator attendance was really quite impressive. And to be completely honest, in spite of what I just said about the amount of classic trucks on hand each and every year, well, I was not only beyond impressed with the abundance of early and late model trucks, but amazed with how many "fresh builds" there were (especially in the Classic Instruments Pros Pick area). Then again, with all that recent downtime some of us have endured the last two years, maybe I shouldn't be so surprised after all!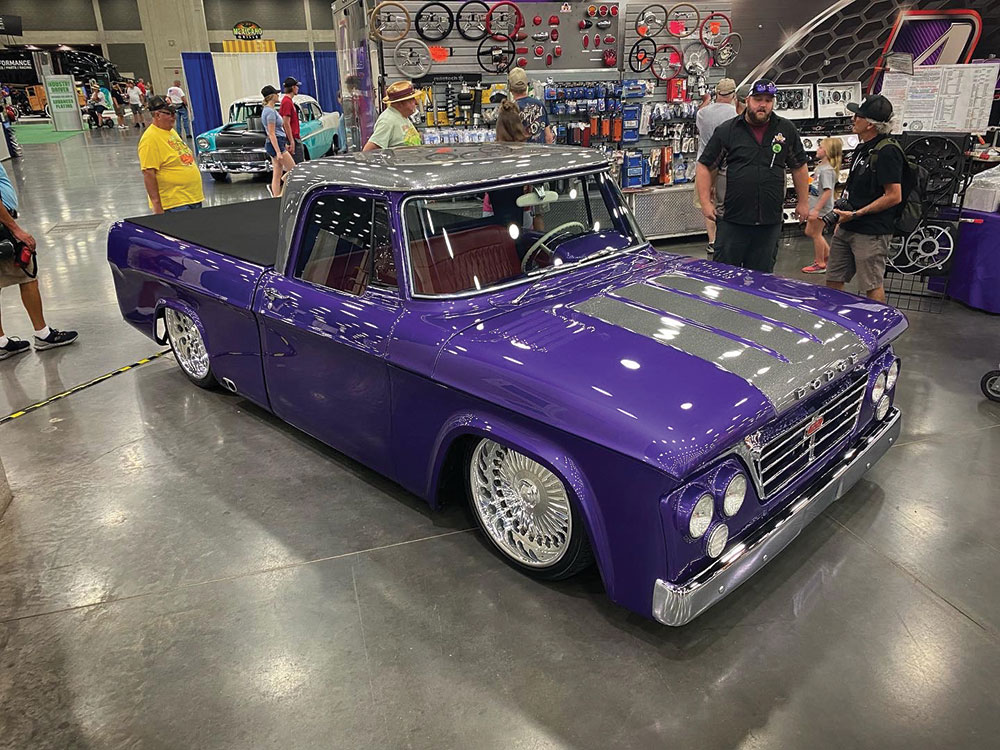 Read More: Goodguys Rod and Custom Show at Texas Motor Speedway
Here's to an even better 53rd Annual NSRA Street Rod Nationals in 2022—look forward to seeing new and familiar faces alike next year!