A Cavalcade of Customs
By John Drummond   –   Photography by the Author
When the first Sacramento Autorama was organized in 1951, the average new car cost just $1,500, I Love Lucy was making its series-debut on CBS, and the U.S. government was about to test the first nuclear bombs in Nevada. With the postwar boom in full swing, the custom car scene was also hitting its early apex.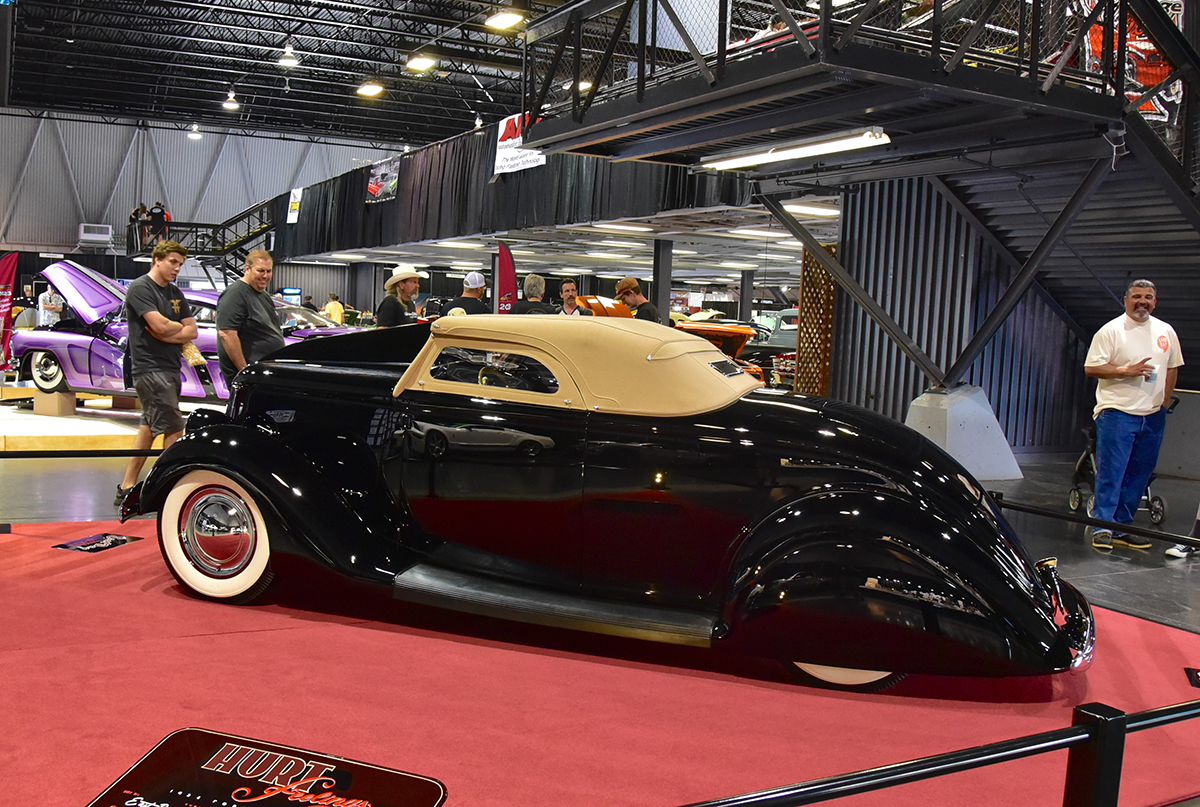 Some seven decades later, the 72nd O'Reilly Auto Parts Sacramento Autorama is still going strong, giving car customizers around the globe a place to gather to celebrate the art of sculpting candy-colored masterpieces. Each car has its own unique story of what it took to build and where it came from.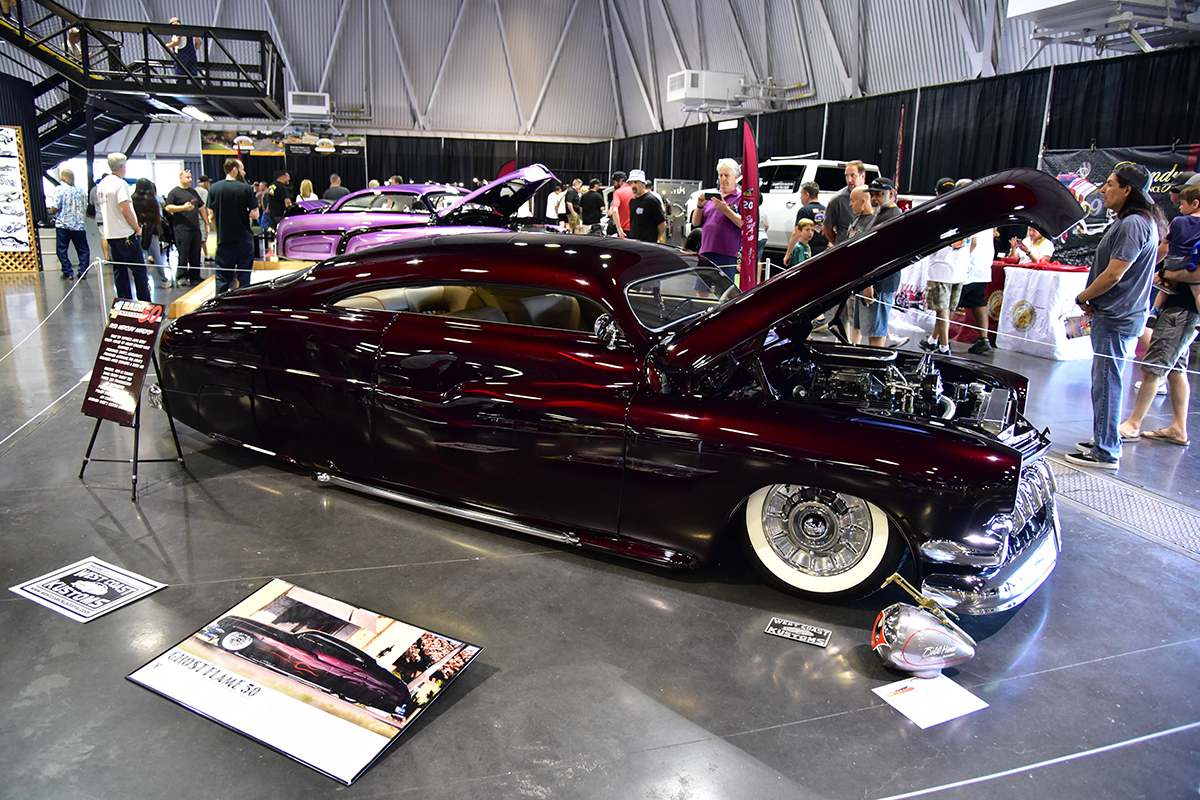 More than 500 cars were on the scene at Cal Expo in Sacramento competing for over 400 awards and thousands in prize money. The competition was stiff and the diversity of the machines on the grounds was deep and rich. In all, eight or nine buildings housed cars and special exhibits. With early customs being the core focus of the Autorama, six heavy hitters lined up for the Custom d'Elegance award presented by ARP. They came from as far away as Sweden.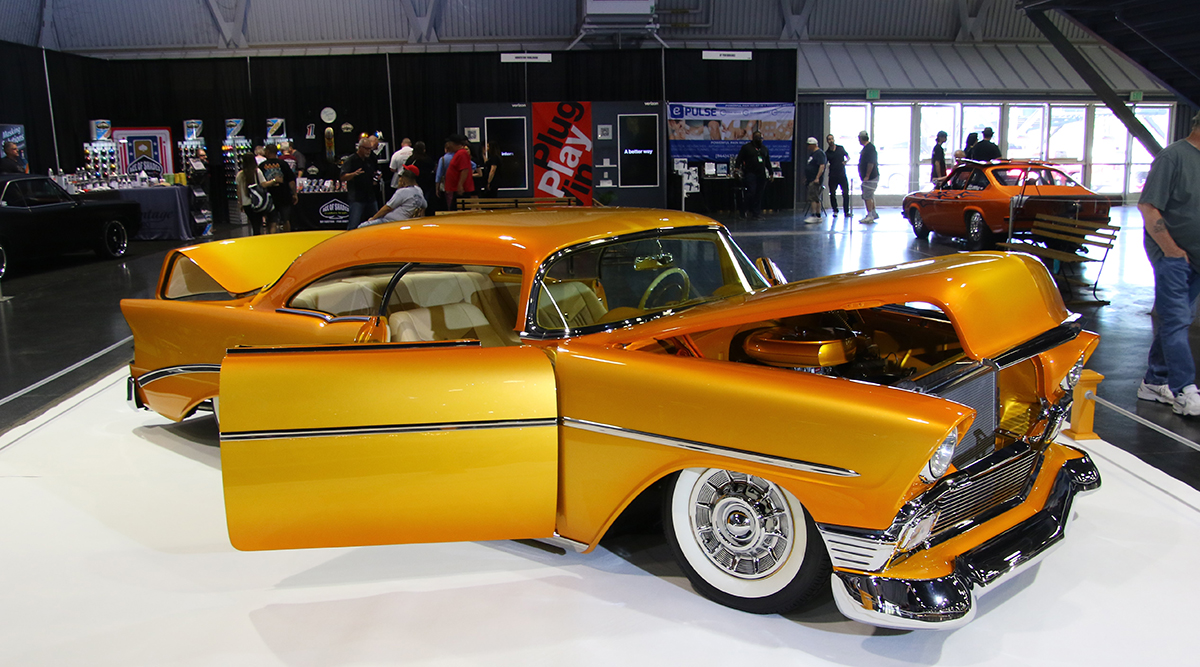 Outdoor, the Autorama Drive-In gave locals a chance to shine up their hot rods, cruisers, trick trucks, and classics and drive them into the spacious grounds. That's where we come in.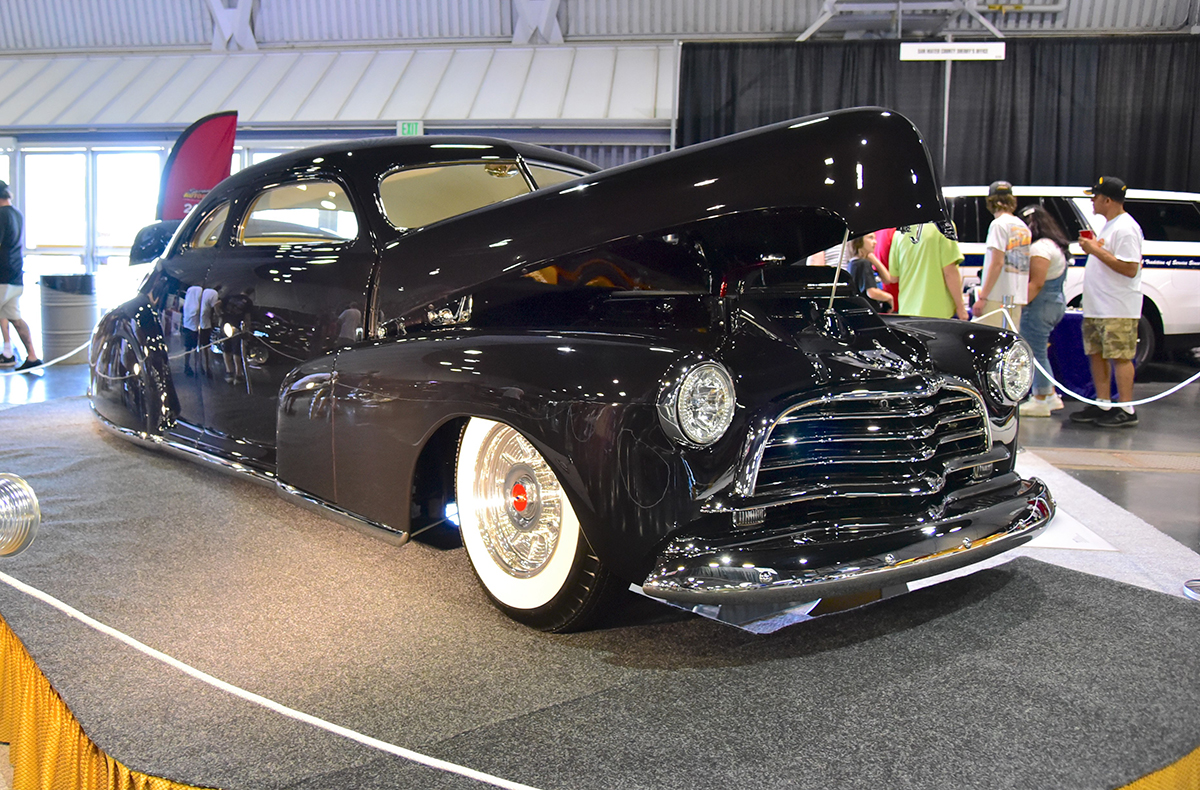 Our aim is to not only cover the Autorama but we put our name on several awards to promote and honor those builders who like to build 'em and drive 'em. Nearly every award we selected was 100 percent owner built in their garage. That's why Modern Rodding, All Chevy Performance, and Classic Truck Performance devotes so much energy to being the official sponsor of the Drive-In.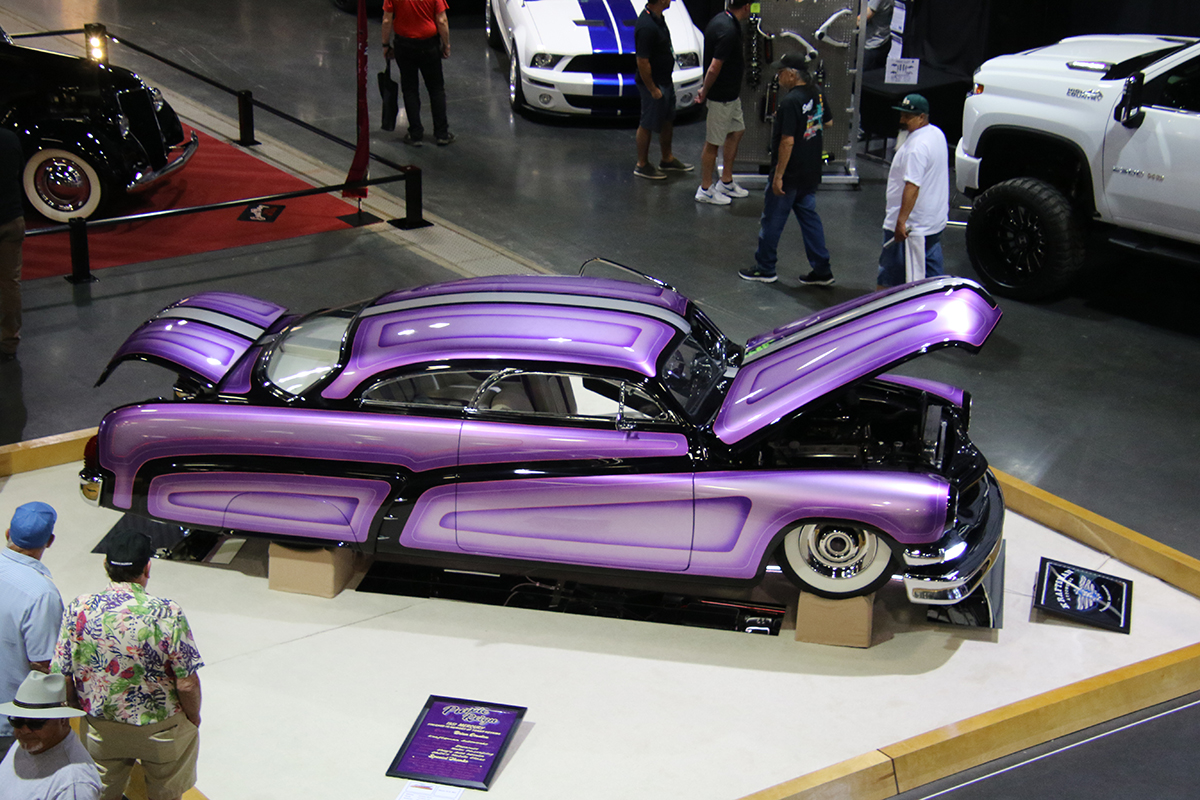 With several acres of hot rods, hundreds of vendors scattered throughout the show halls, and special exhibits it was a springtime scene. John Buck and his Rod Shows staff, along with all the core event sponsors, are passionate about keeping the Autorama alive—and it shows.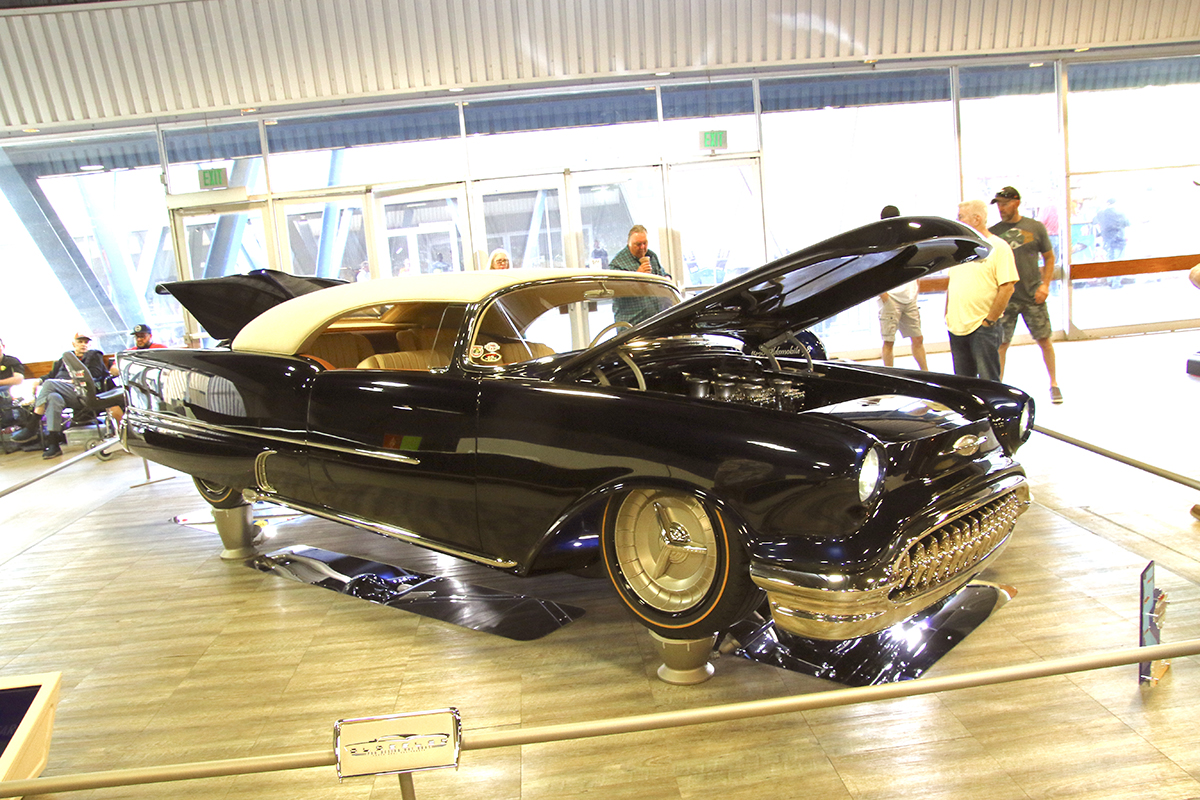 We're sure the founders of the Autorama would be delighted at the direction of the event. Rod Shows has preserved the heritage, legacy, glitz, and glitter established by H.A. Bagdasarian back in 1951.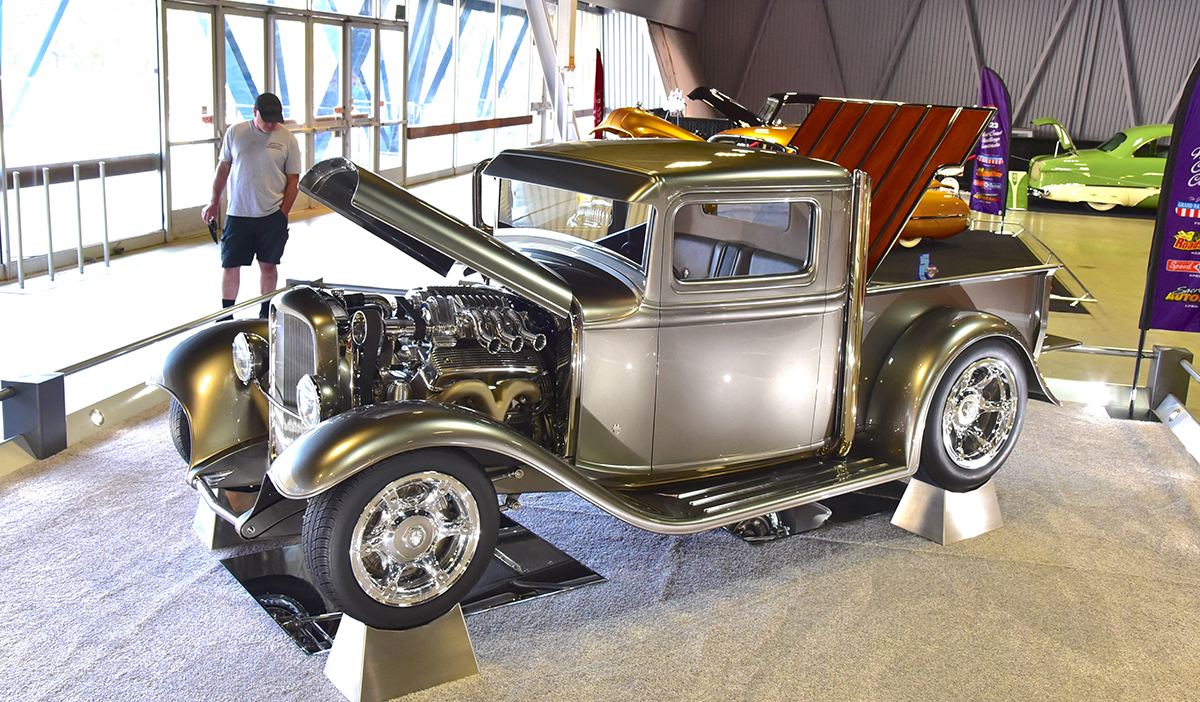 Custom d'Elegance
With international bragging rights, a $5,000 winner's check, jacket, and a legendary trophy that has spanned 72 years, the Custom d'Elegance presented by ARP had a healthy contingent of West Coast cars, along with participants from as far away as Sweden and Delaware. Customizer and metalshaping whiz Cody Walls of Traditional MetalCraft in Milton, Delaware, saw his radical and refined '49 Buick Sedanette take home the crown as best custom at the event. Walls' Buick featured an aggressive chop, re-shaped wheelwells, headlight delete, pancaked lid, a 2-inch beltline section, tucked numbers, and is bathed in brilliant gold.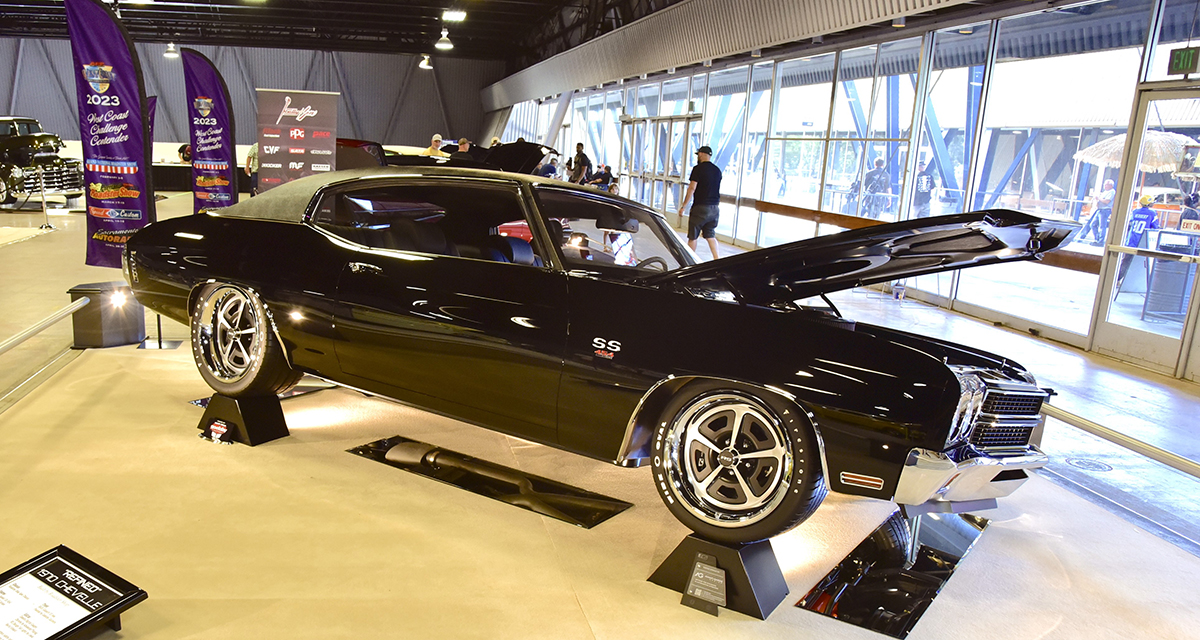 ARP West Coast Challenge Series
The brainchild of ARP's Bob Florine was the ARP West Coast Challenge Series, a specialty competition held for the first time this year. In all, 12 vehicles participated in three out of four points-earning events for a shot as the title of "Best in the West." Not only that, but there was also a total purse of $22,500 up for grabs with the winner's share being a whopping $12,500. There are also the very slick looking competition flags given to all the contenders as well as jackets and a special award at the end of the tour.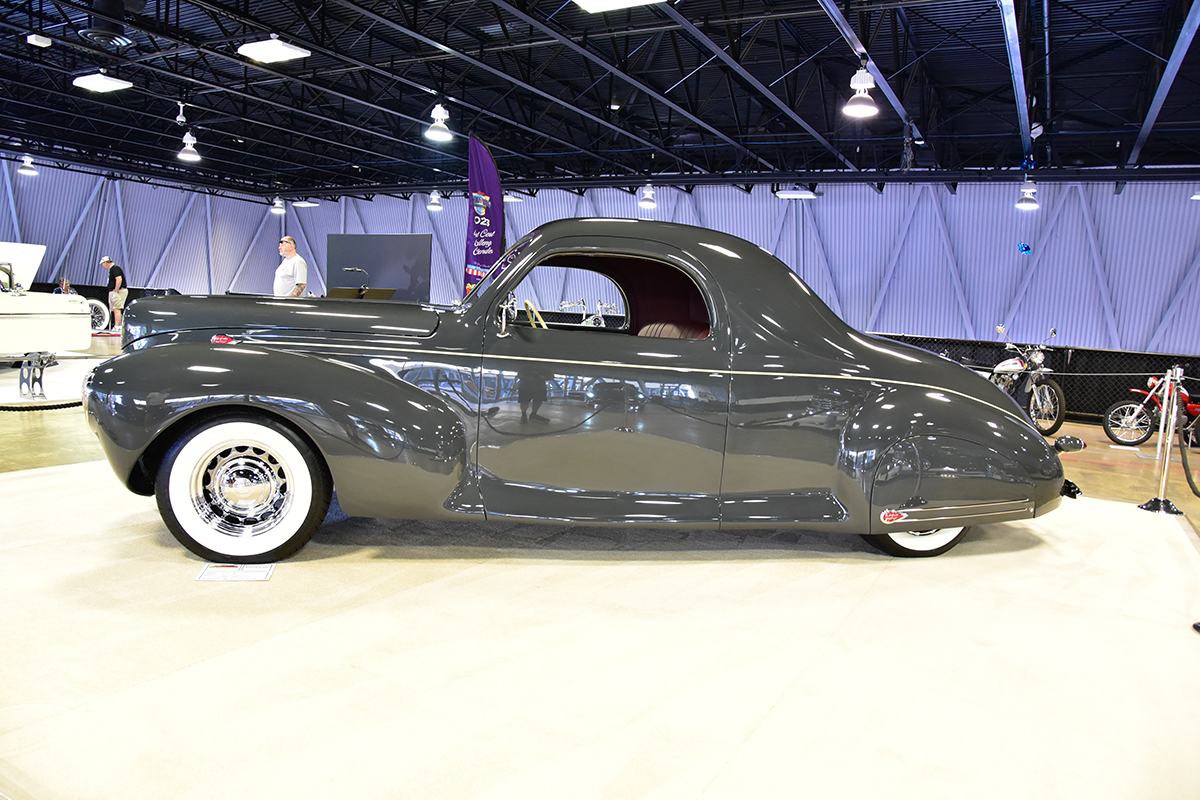 There were opportunities throughout the spring to win $5,000 at each of the other events and then go on to win the $12,500 at the West Coast Challenge for a potential cash total of $40,000! When the tallies were counted, it was Jeff Hess and his '56 Olds 88 custom taking away the crown and the cash. Powered by a 354ci Chrysler Hemi, Hess' sleek custom was a radically modified build that you might remember took home the Custom d'Elegance award at last year's Autorama.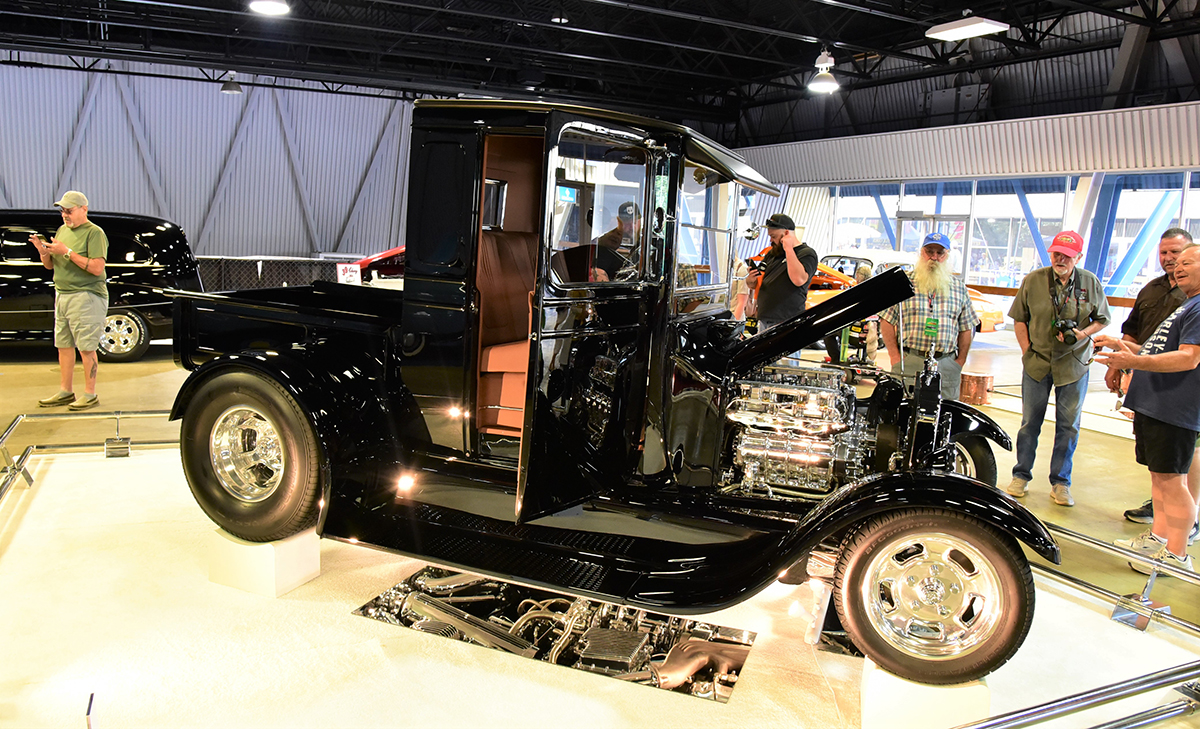 Bill Ganahl: Builder of the Year
English-major-turned-craftsman Bill Ganahl was honored as the Builder of the Year in Sacramento. Humbly going about his business crafting award-winning legacy hot rods, customs, and historic race car restorations, Ganahl and his talented crew at South City Rod & Custom have steadily been turning out upper echelon machines over the last decade. His impressive display featured Coby Gewertz's radical "Saint Christopher" '34 Ford coupe, Greg Tidwell's tasty '40 Ford pickup, Gary and Cindy Giovanni's '56 Chevy pickup, Josh Radtich's fresh '62 Cadillac De Ville, and Tony Jurado's '40 Ford convertible. The diverse lineup showed off the depth and ability of Ganahl and his craftsmen, which has also landed Ganahl in the Grand National Roadster Show Hall of Fame. A well-deserved honor for sure.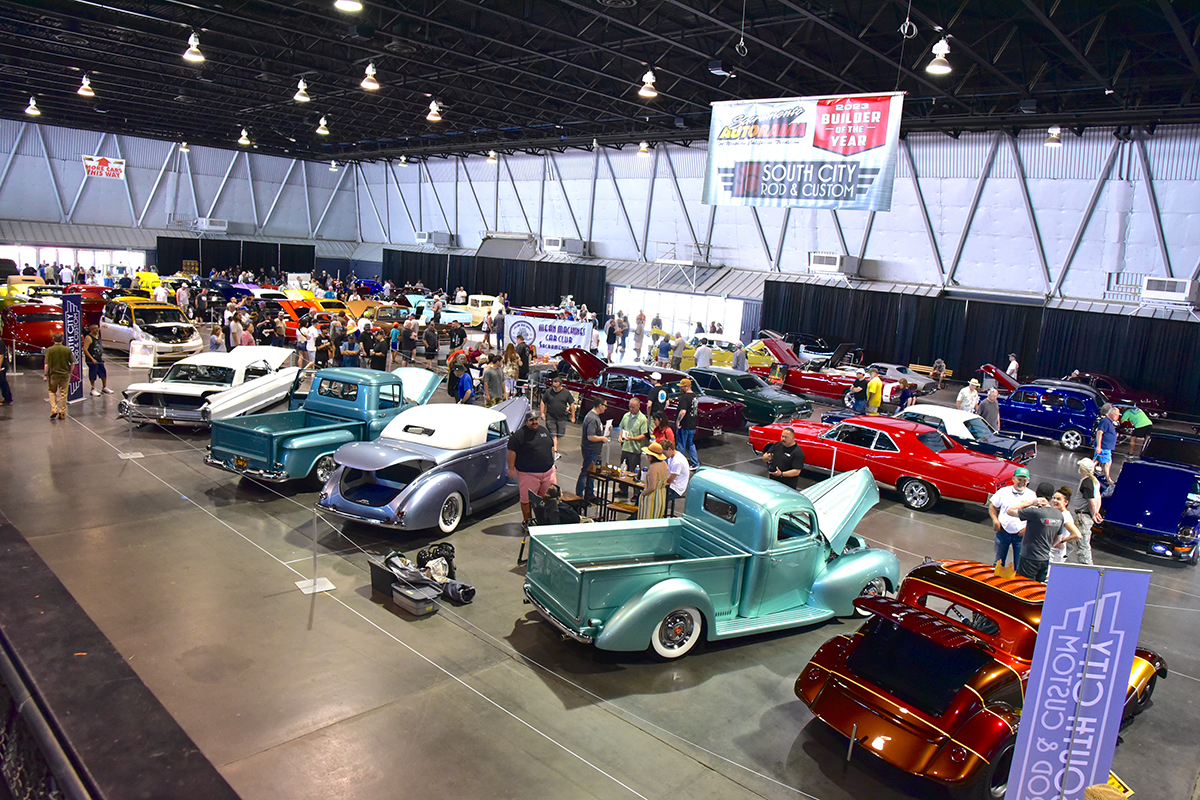 Drive-In Outdoor Show
The cool thing about a warm weather town like Sacramento is it breeds plenty of boulevard car culture. For the Autorama they lined up early Saturday morning, having driven to Cal Expo from around the Capital City and its Suburbs. By high noon well over 200 pre-'73 machines had the hoods up and tops down, so to speak. All of us here at In The Garage Media drive our stuff, therefore, it's a pleasure for Modern Rodding, Classic Truck Performance, and All Chevy Performance to sponsor the Drive-In. We selected nine awards (Saturday and Sunday) from the Drive-In this year in hopes it will continue to grow and give car guys and gals a fun, fantastic destination.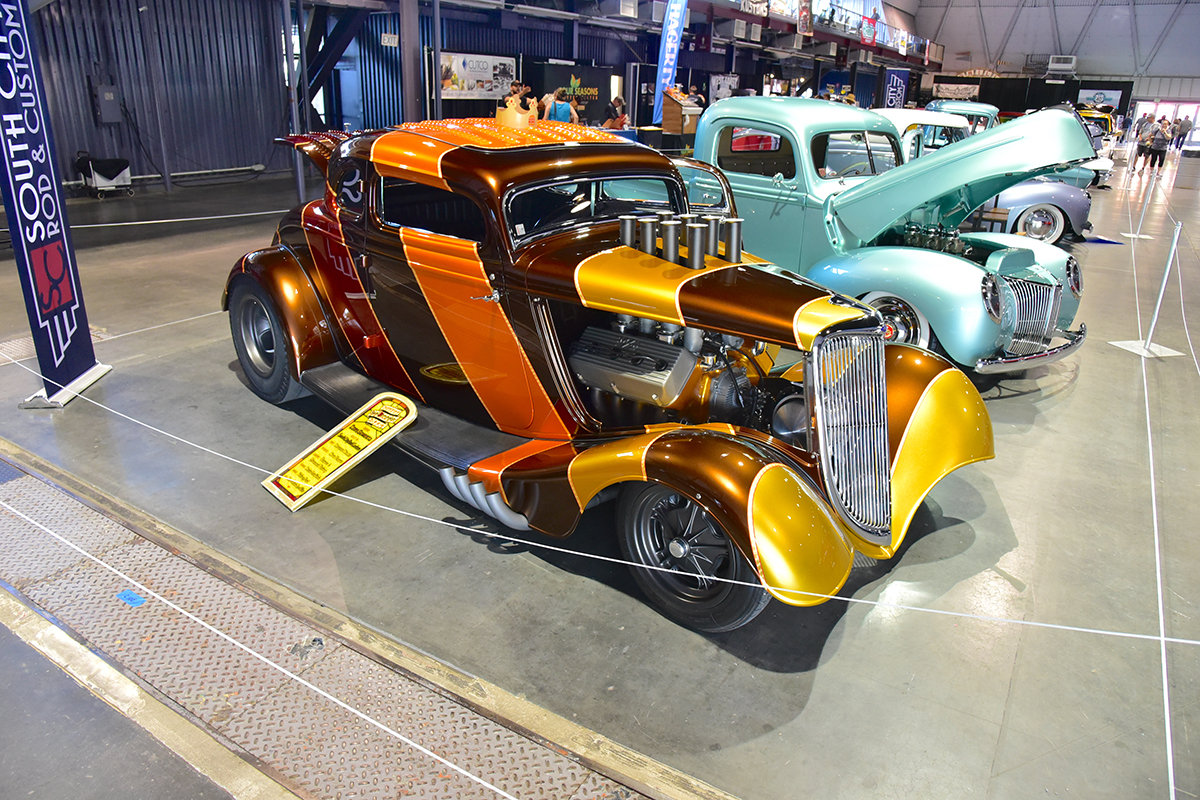 Traditional Rod & Custom Showcase
The Traditional Rod & Custom Showcase is the sister of the Suede Palace at the GNRS. For those who don't like shiny stuff, this is the place to exhibit. Homebuilt, no-frills rods and customs blanketed the building.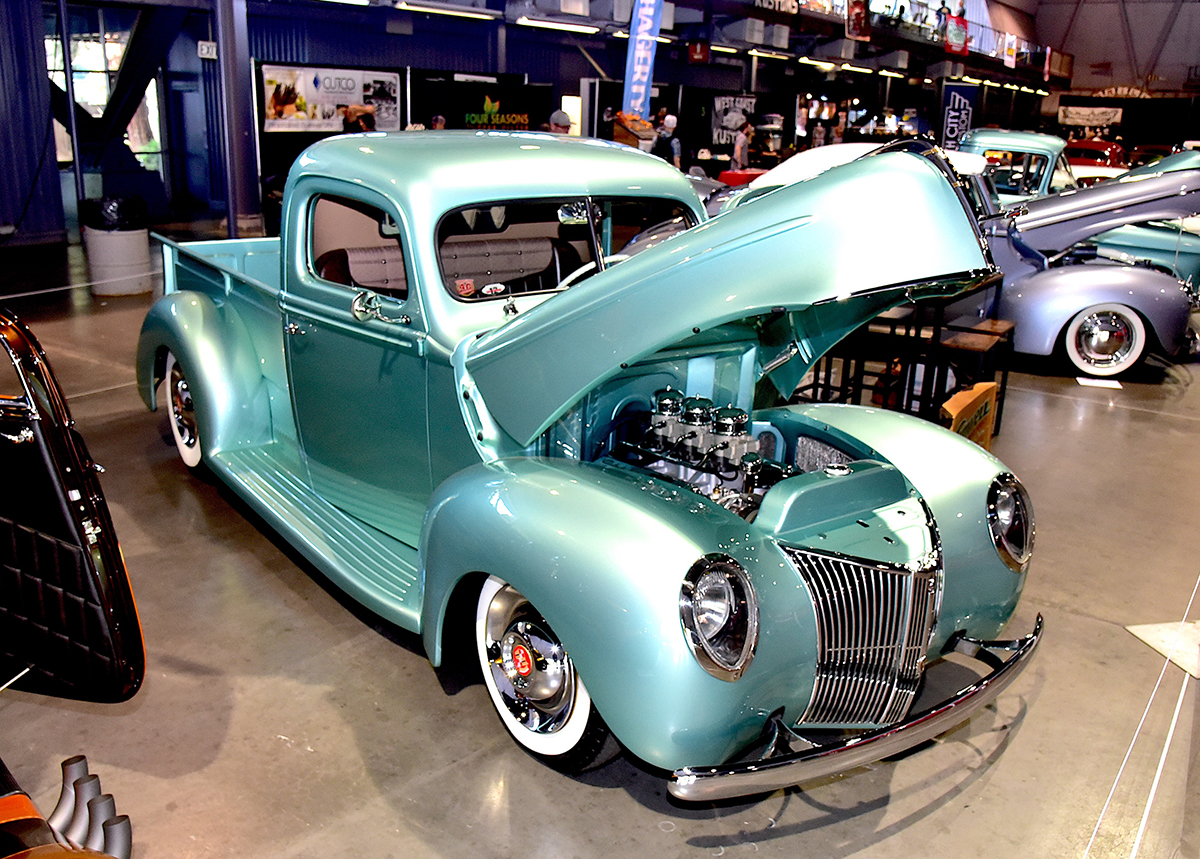 Well, that wraps up another year for the Sacramento Autorama. Once again it proves to be the "home" for some of the best customs built and always a showcase for what's going on in hot rodding. MR