Cody Walls Takes Home The Prize With His 1949 Buick Sedanette At The 72nd Annual Sacramento Autorama
By Brian Brennan   –   Photography By John Drummond
Readers of Modern Rodding should sense a familiarity with Cody Walls of Lewes, DE and his 1949 Buick Sedanette. It was back in the March issue of this year that we featured the sectioning metalwork story on Cody's 1949 Olds. Now with the custom completed and, on the road, it is bringing home the 72nd Annual Sacramento Autorama Custom d'Elegance and the $5,000 check from ARP Bolts and trophy that accompanies.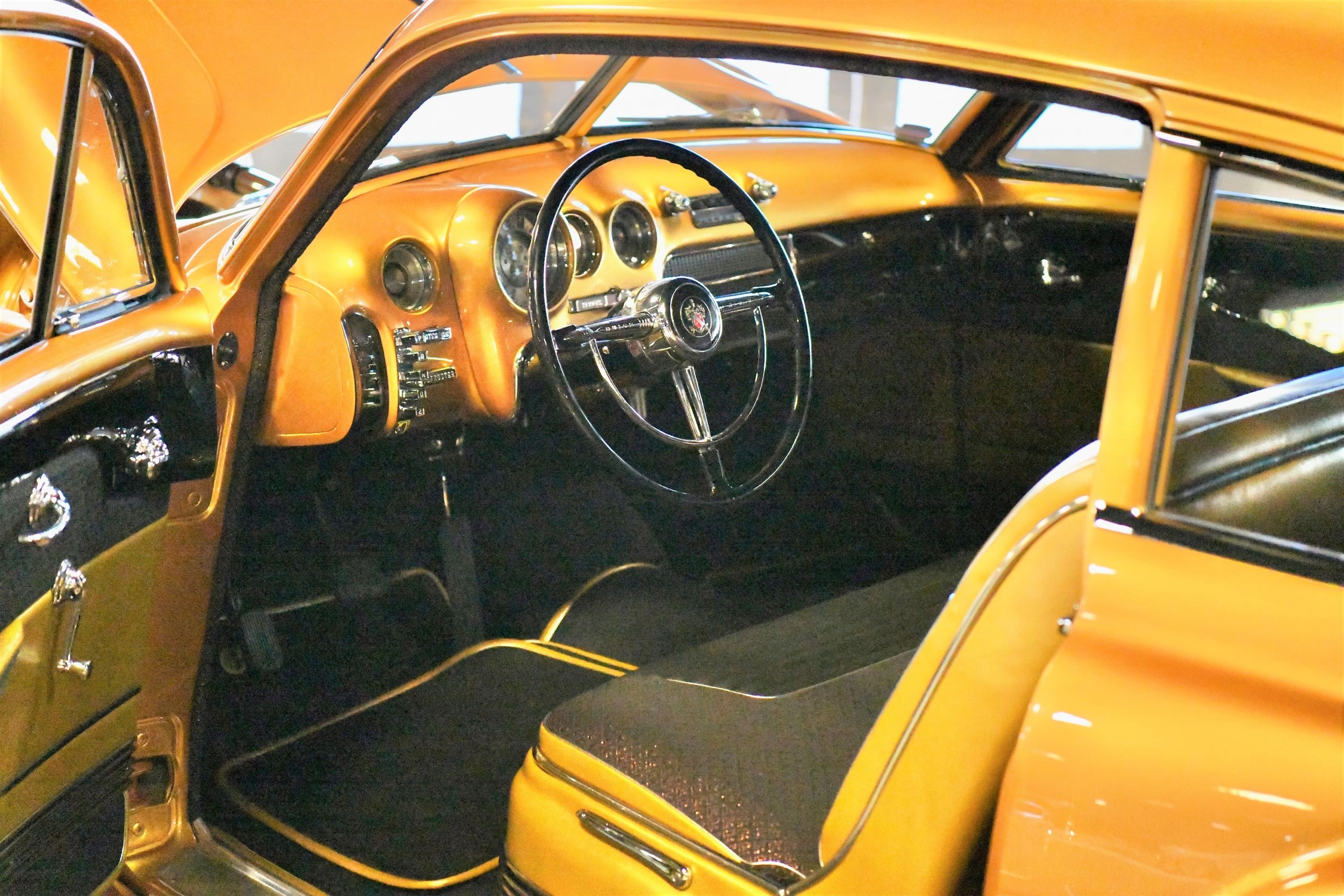 Read More: Sacramento Autorama 2023: The Best Of The Cal Expo Car Show
This is an impressive award for this newly finished custom. It was back in the day, in 1953, that the first award of this kind was awarded to Joe Bailon. How's that for provenance and recognition? Since we are speaking about customs, we should touch on some of the masterful metalwork that was performed by Cody at his shop, Traditional Metalcraft, back in Milton, Delaware.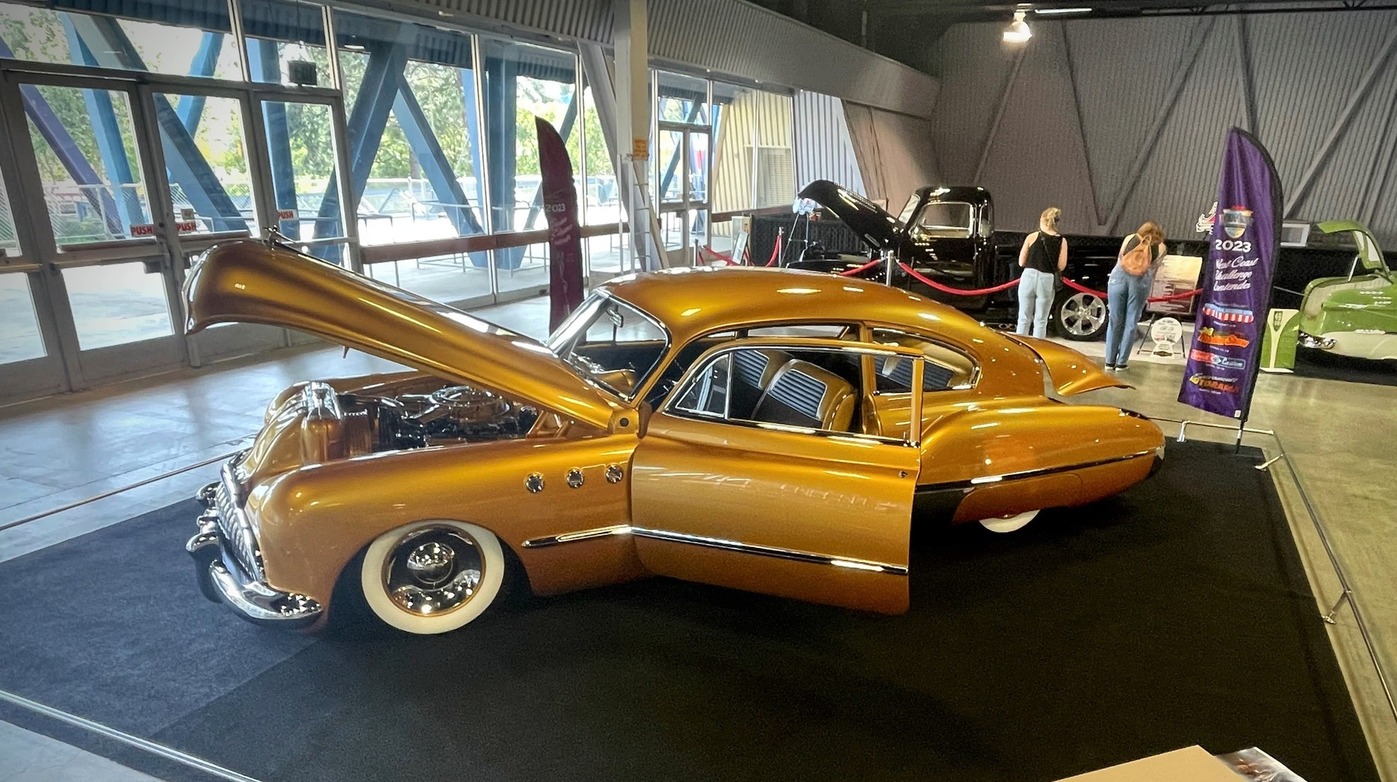 The 1949 Buick Sedanette, complete with a nicely detailed Nailhead V8, sits a full 15 inches lower than stock, the roof is pancaked and chopped 1-inch, and the B-pillars are leaned back 5 degrees. From here the body is sectioned 2 inches and the front wheel arch is reshaped. Other custom touches include shaved door handles, custom tail lights were added and in a unique twist the headlights were removed. The fender and guards are reshaped and tucked.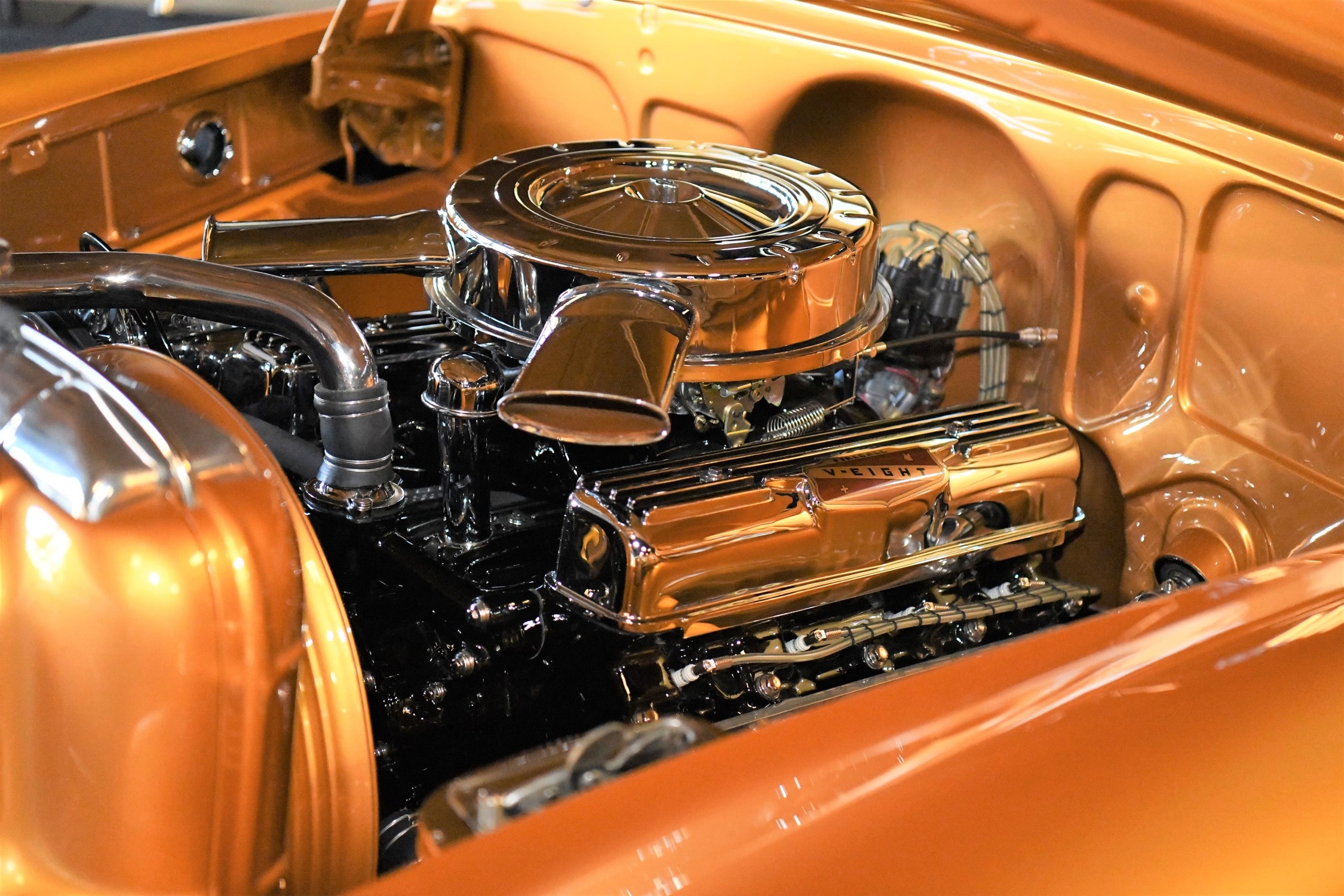 Read More: 2023 Detroit Autorama The Great 8
The complete build, which includes metal fabrication and finished bodywork was all handled by Cody at his Traditional Metalcraft shop. From here the paint, and what an amazing gold color and finish, was handled by Richard and Brandon Glymph, Laurel, Del, and Cody himself. The interior was stitched by Mikeyseats while the chrome plating was accomplished by Ogden Chrome.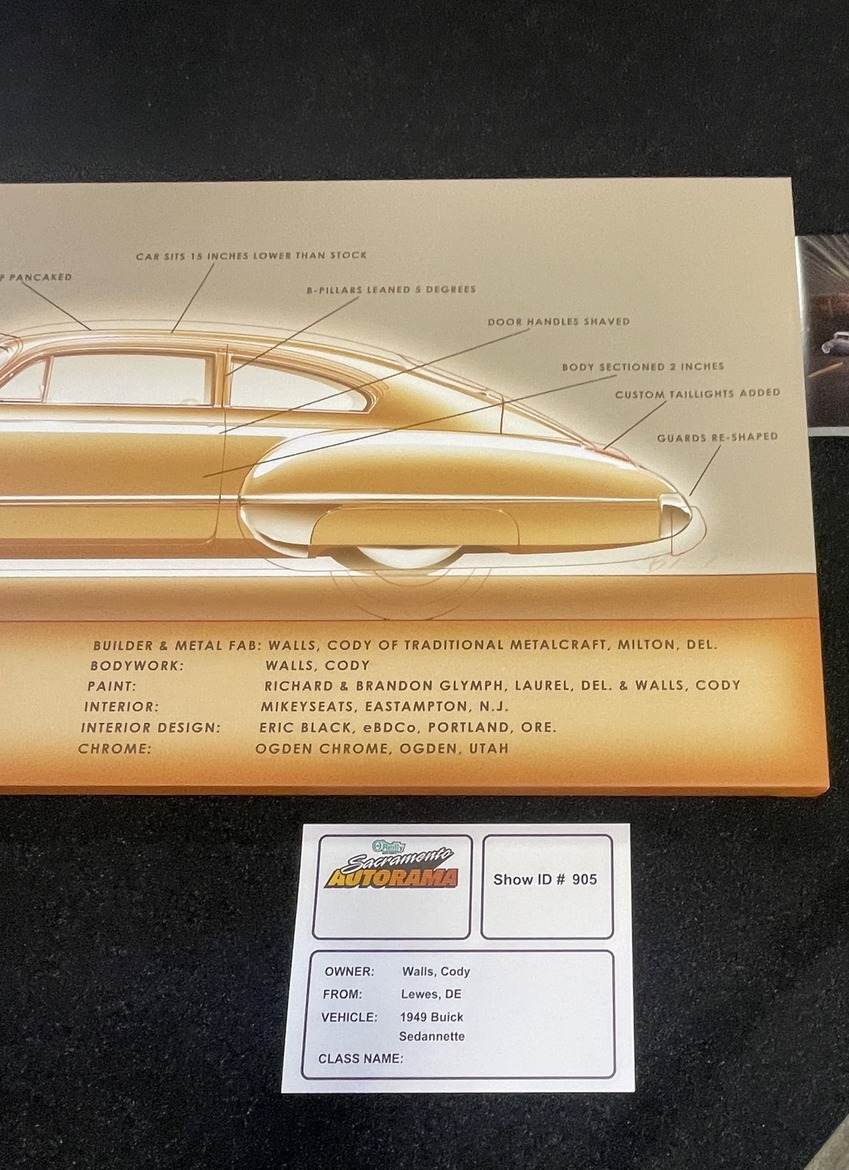 This Buick is no stranger to winning awards having won the Cody went home with both the Triple Gun Award of Excellence and the George Barris Memorial Kustom D'Elegance Award at the Grand National Roadster Show to start the year off. The Buick also took home Outstanding Custom at the Portland Roadster show. What a great way to start off this customs life. MR