The Ultimate Hot Rod Auction
By Brian Brennan   –   Photography By Barrett-Jackson Auctions
All of us wonder just how much our hot rod is worth. Experience has taught us that our hot rod is worth what someone is willing to pay for it. Ideally multiple buyers who possess both the desire and the wallet to own your current ride is optimal. Fellow hot rodder and omnipresent Ron Ceridono tells me that I have failed to learn this process. He tells me my cunning ability to "buy high and sell low" is counterproductive … at least for me.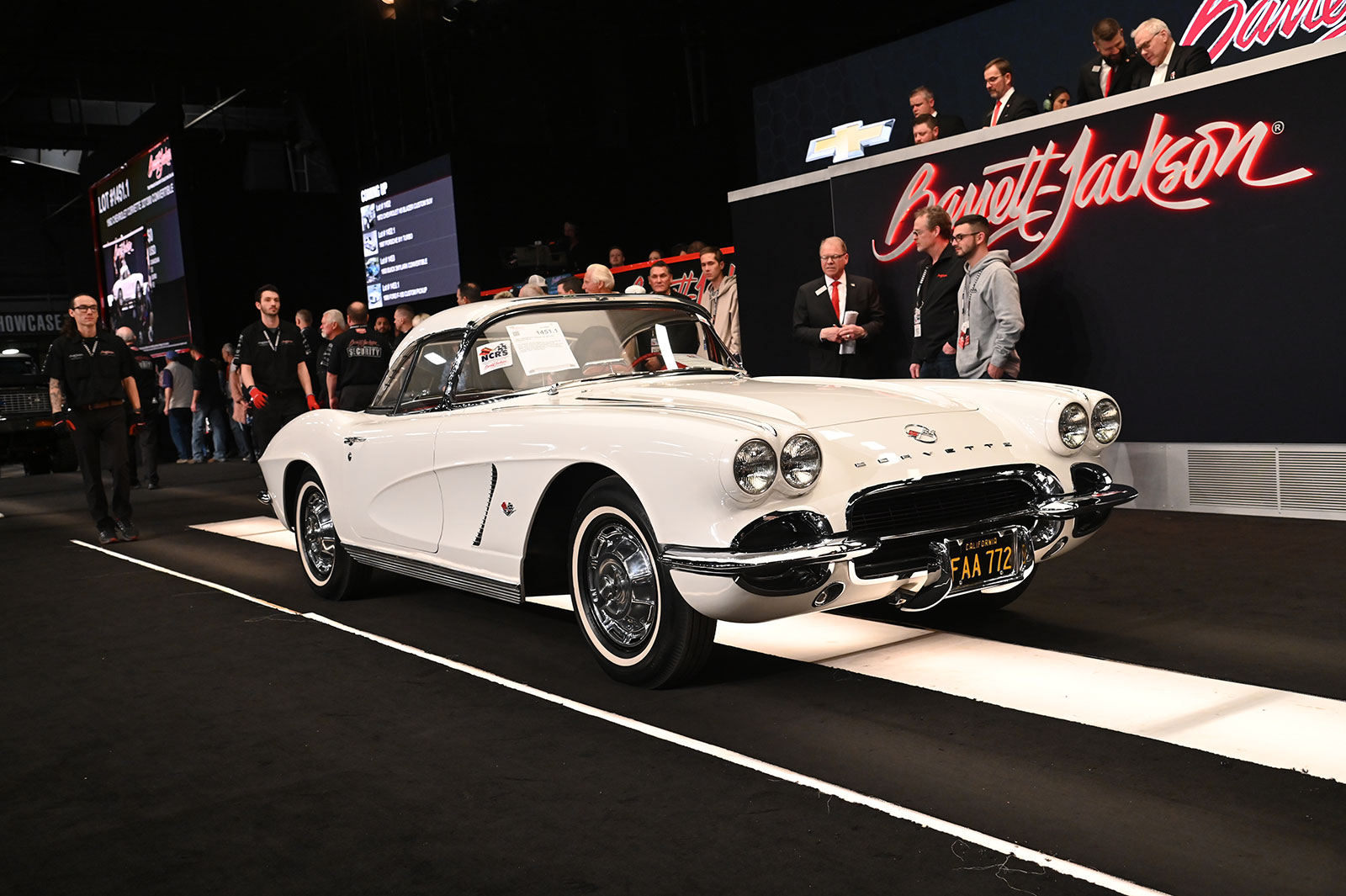 Read More: Barrett-Jackson Cup 2023 Top 5 From 2023 Scottsdale
Recently I had the opportunity to spend several days at the Barrett-Jackson Auction held in Scottsdale, Arizona. This is the biggie for them and always lives up to the billing. Granted there are some 1,600 vehicles up for sale and they do sell but it is the accompanying show that is mind boggling. While I was looking for early hot rod buys, of which there were few, I did notice that there were plenty of Chevys, Fords, and Chryslers that were bringing in big dollars. I can easily say that the high-performance car aftermarket is alive and well.
Read More: 2023 Barrett-Jackson Cup Awarded to a 1969 Pontiac Firebird
Corvettes are still king among the Bowtie crowd and the "correct" Camaro is highly thought of, while the Ford GT-series of cars are very strong and the Mustang remains popular, and Chrysler late-'60s/early-'70s-era muscle cars are still very strong, especially the Superbirds.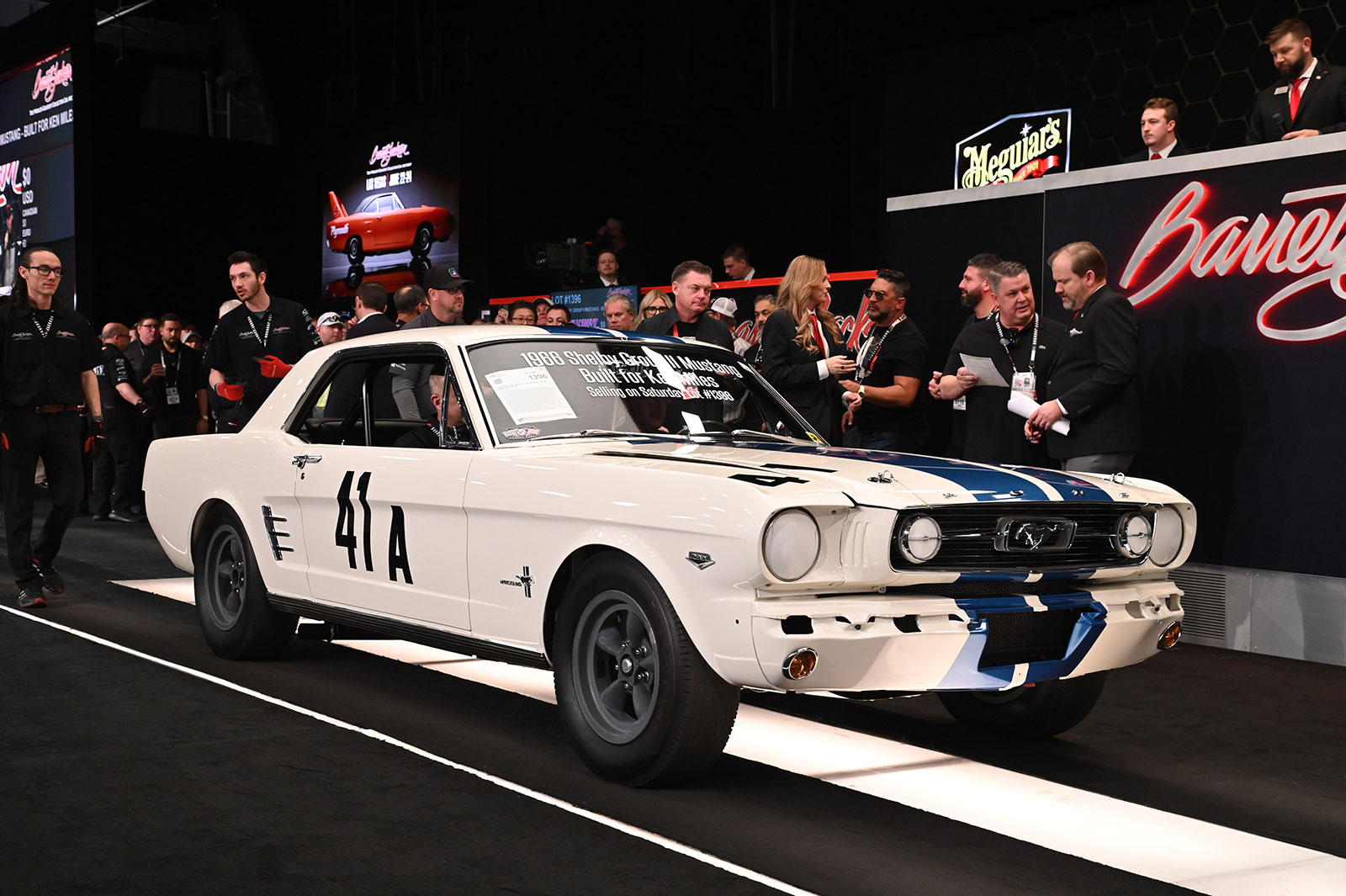 To make my point here is a listing of the Top 5 selling Chevys, Fords, and Chryslers:
Top-Selling Chevrolets:
Lot #1353: '69 Camaro ZL1, $770,000
Lot #1367: '67 Corvette custom convertible, $770,000
Lot #1418: '68 Camaro RS/SS Baldwin Motion, $583,000
Lot #1375: '53 Kindig CF1 Barrett-Jackson edition roadster, $572,000
Lot #1451.1: '62 Corvette 327/300 convertible, $572,000
Top-Selling Fords:
Lot #1390: '20 Ford GT carbon series, $1,320,000
Lot #1419: '19 Ford GT Lightweight Carbon series, $1,320,000
Lot #1396: '66 Shelby Group II Mustang (Ken Miles), $770,000
Lot #1399: '69 Mustang Boss 429, $605,000
Lot #1397: John Mayers '06 Ford GT Heritage Edition, $594,000
Top-Selling Chryslers:
Lot #1400: '70 Plymouth Hemi Superbird, $605,000
Lot #1330: '70 Plymouth Superbird, $550,000
Lot #1371: '70 Plymouth Superbird, $401,500
Lot #1464.1: '69 Dodge Hemi Charger 500, $341,000
Lot #1311: '71 Plymouth 'Cuda, $275,000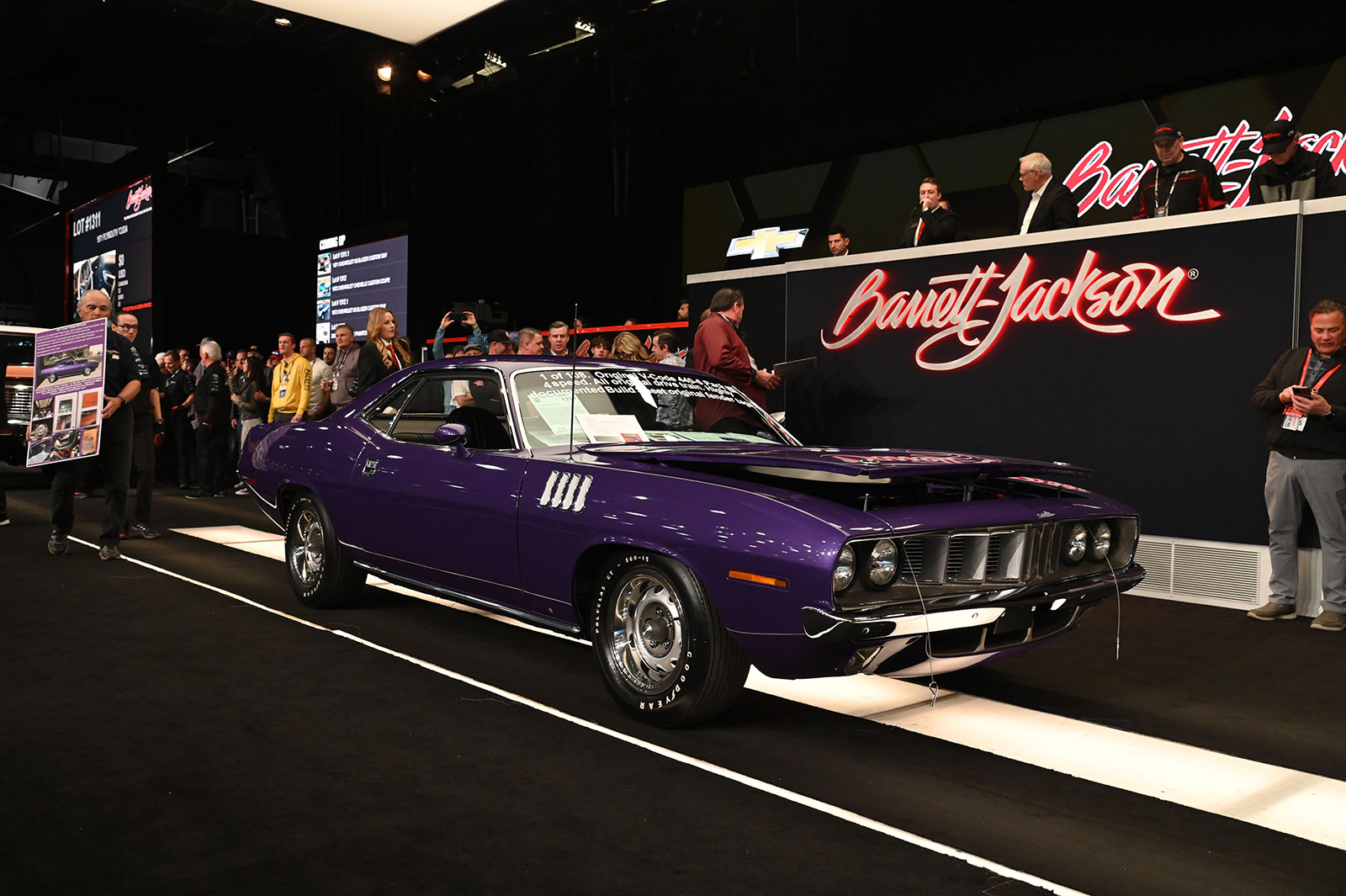 Now, investigate the coffee you have "rat holed" in the deepest darkest recess of your garage and count your savings. Maybe you have what it takes to bring home one of these iconic hot rods. MR