A Redone '69 Camaro Done Better
By Nick Licata – Photography by Jason Matthew
Starting a vintage muscle car build from the ground up is a tall order—doing it for a second time is a next-level time suck that no one cares to deal with, but Lou Baltrusaitis did just that. With his '69 Camaro ready to hit the body shop for final sanding and paint, Hurricane Sandy hit Lou's place and filled the car with water. "Sadly, we had to take the car apart and completely redo it," Lou states. "There was water throughout the whole house and unfortunately the car got it, too."
But let's back up a bit for a little history on how Lou's build initially started. "My son, Hunter, was 15 at the time and wanted to build a muscle car together and he suggested a '69 Camaro. Needless to say, I was excited to start a father-son project, so the search was on. It wasn't long before we found this one in the Deer Park area of Long Island, New York. The sheetmetal was completely deteriorated but the floors were in good condition," Lou remembers. "I trailered the carcass home and built a rolling chassis then started to dismantle all the sheetmetal (or what was left of it). After that, I went out and bought a MIG welder and got busy piecing in all the new sheetmetal."
Go checkout Camaro news here: Camaro Nationals is Moving
It was a lot to take on, but Lou's been into cars his whole life. With influence from his dad (a longtime hot rodder himself), Lou and his brothers grew up building and racing muscle cars back in their Brooklyn days. Although there was a lot of extra work, the rebuild meant more quality build time bonding with his son who was a huge help with the project.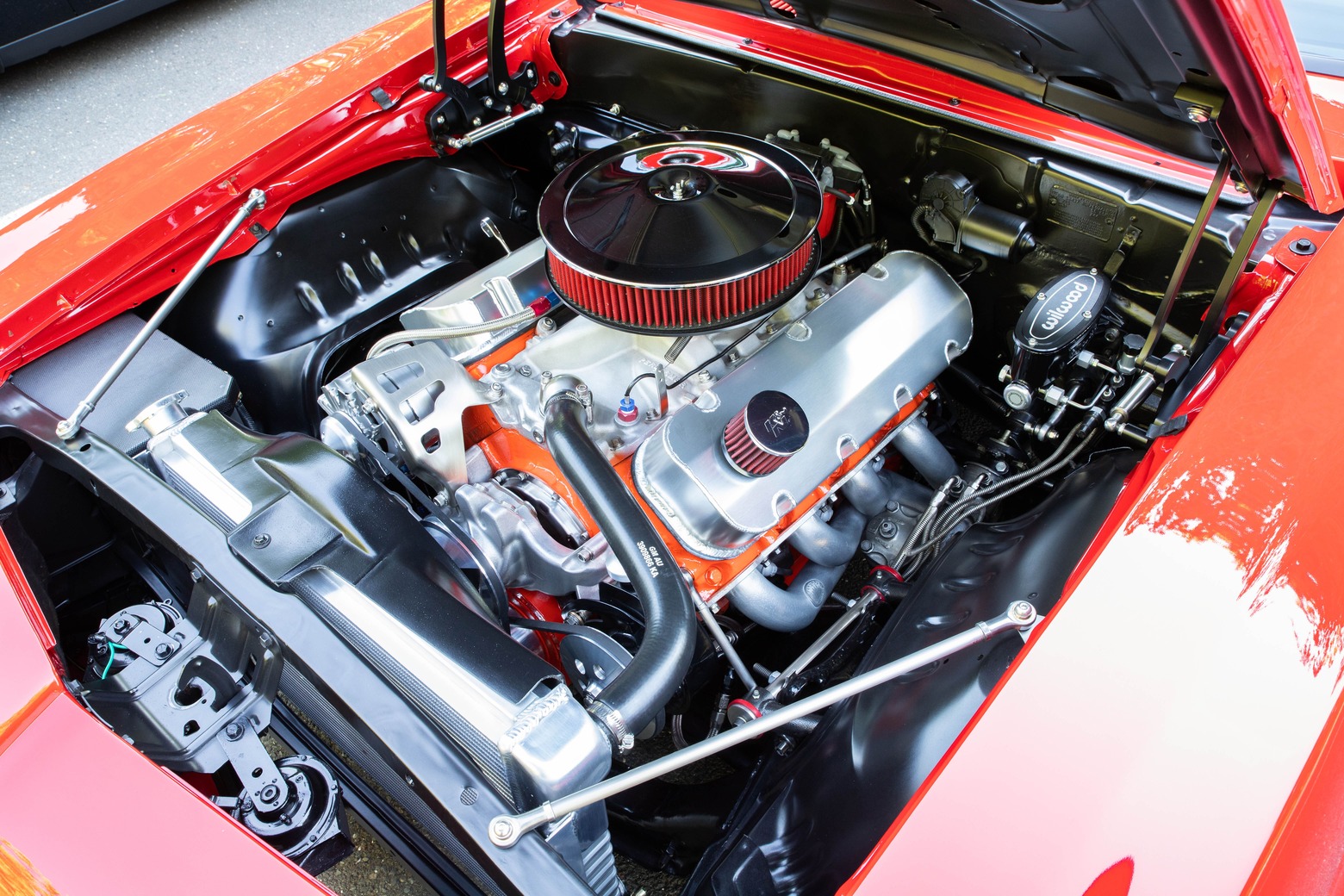 Lou had a direction for the car and being fond of old-school, big-block power, in went a 454ci beast of '70 vintage. S&K Speed in Long Island machined it and Lou took it from there. He started with a 4.000-inch Scat crankshaft and hung a set of steel 6.135-inch rods and TRW 10.5:1 pistons. He then stuffed in a Comp Cams cam with 0.550 lift and 244 degrees of duration at 0.050. A Holley 4150 770-cfm Street Avenger carb is perched on top of an Edelbrock RPM Air-Gap intake manifold. That's a K&N filter sandwiched within the classic-looking open element air cleaner. A CVS Racing billet V-belt pulley system drives Weiand water pump and Powermaster 100-amp alternator and jibes perfectly with the Competition Products' tall aluminum valve covers. An MSD HEI lights the fire while Hooker Competition 3-inch headers and Pypes stainless 2.5-inch exhaust system manage the spent fuel. Pypes Street Pro mufflers do their best to subdue the chaos. Lou has yet to get the F-body on the chassis dyno but estimates the final tally to be in the 480hp ballpark.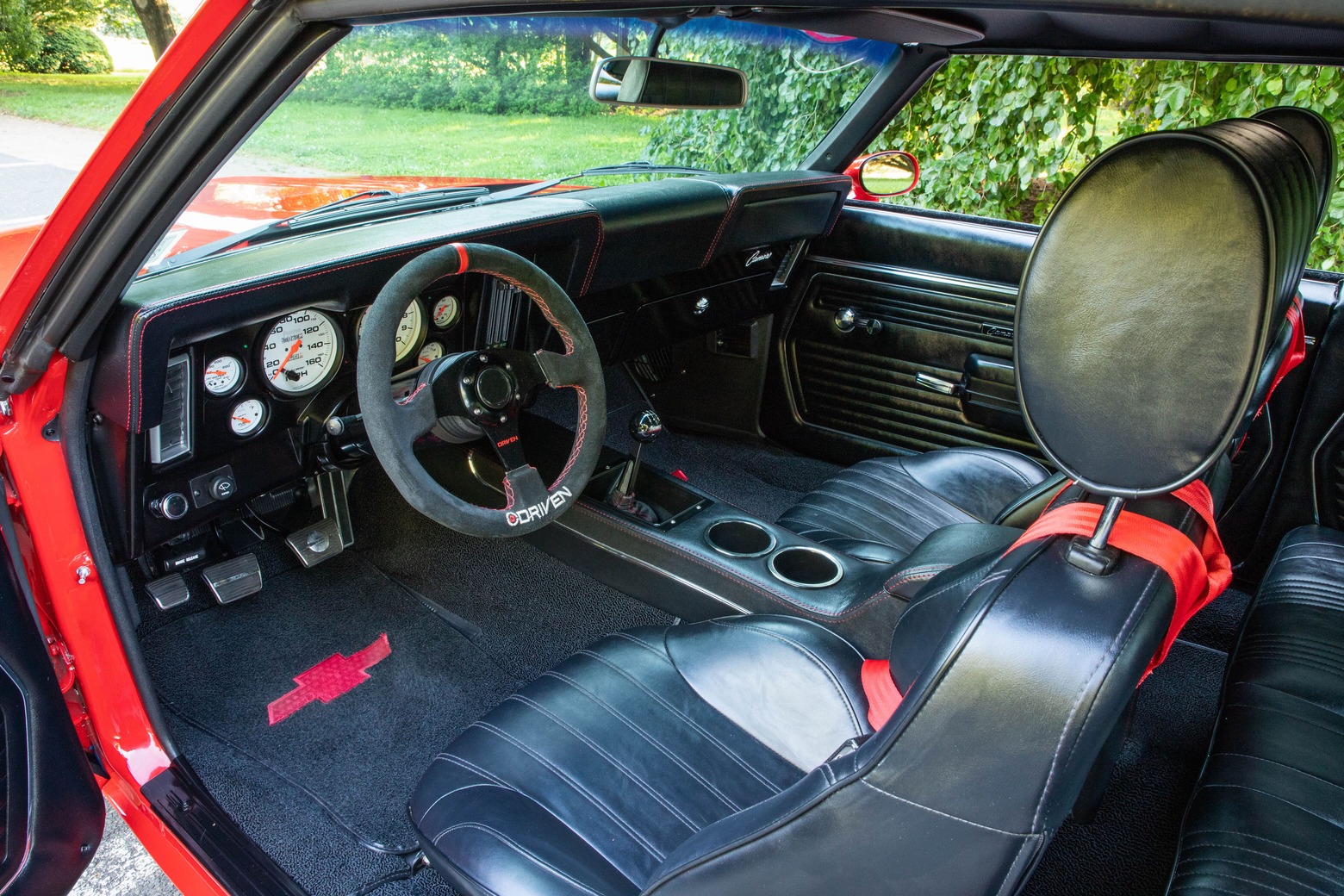 Being a tried-and-true hot rodder, Lou prefers to change gears manually, so a TREMEC TKX five-speed manages gear changes, and the overdrive provides a highway-friendly driving experience. A Ram Power Grip clutch ensures smooth shift transitions and sends power to a 12-bolt limited-slip posi unit with 3.55 gears and 30-spline axles.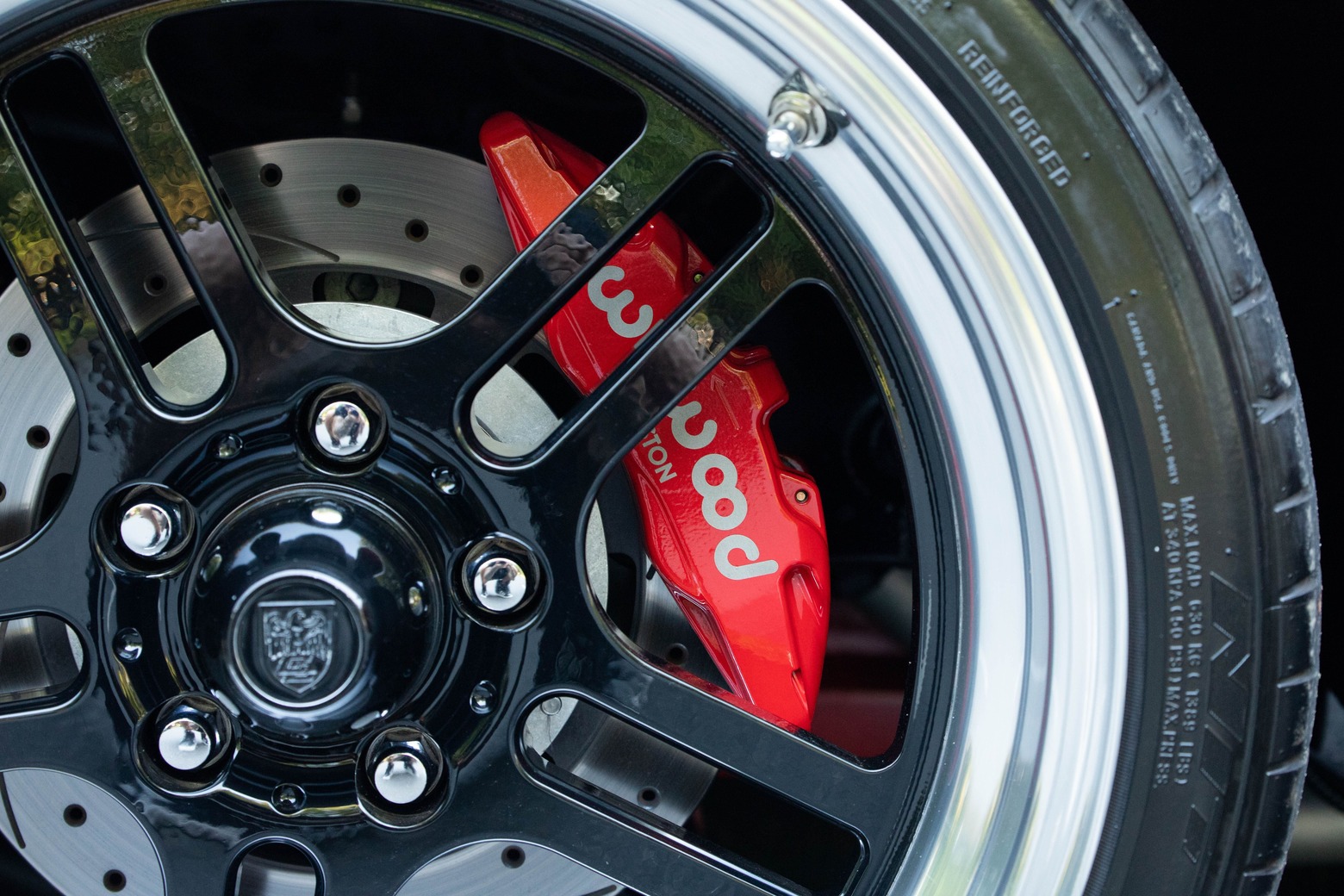 Getting just the right stance and driving performance was priority, so Lou dialed in Classic Performance Products (CPP) 2-inch drop spindles and utilized BMR control arms up front. QA1 Pro coilover shocks dampen the ride while a Hotchkis 1-inch steel sway bar keeps body roll in check. Out back, Lou went with Hotchkis 2-inch drop springs and kept with QA1 shocks for a solid, street performer. Global West subframe connectors tie it all together.
Here's a super clean rendering to take a look at: Chevy Concepts – '67 Camaro
Big-block power means big-boy stopping power, so Wilwood brakes were installed, consisting of 13-inch rotors and six-piston calipers up front with 13-inchers and four-piston calipers out back. A Wilwood master cylinder administers a smooth and solid pedal feel.
A set of Center Line split spoke wheels with black centers and polished outers give off an aggressive vibe that coincides with the car's low-slung demeanor while providing the Nitto NT555s and adjacent Toyo Proxes a perfect venue for pavement gripping.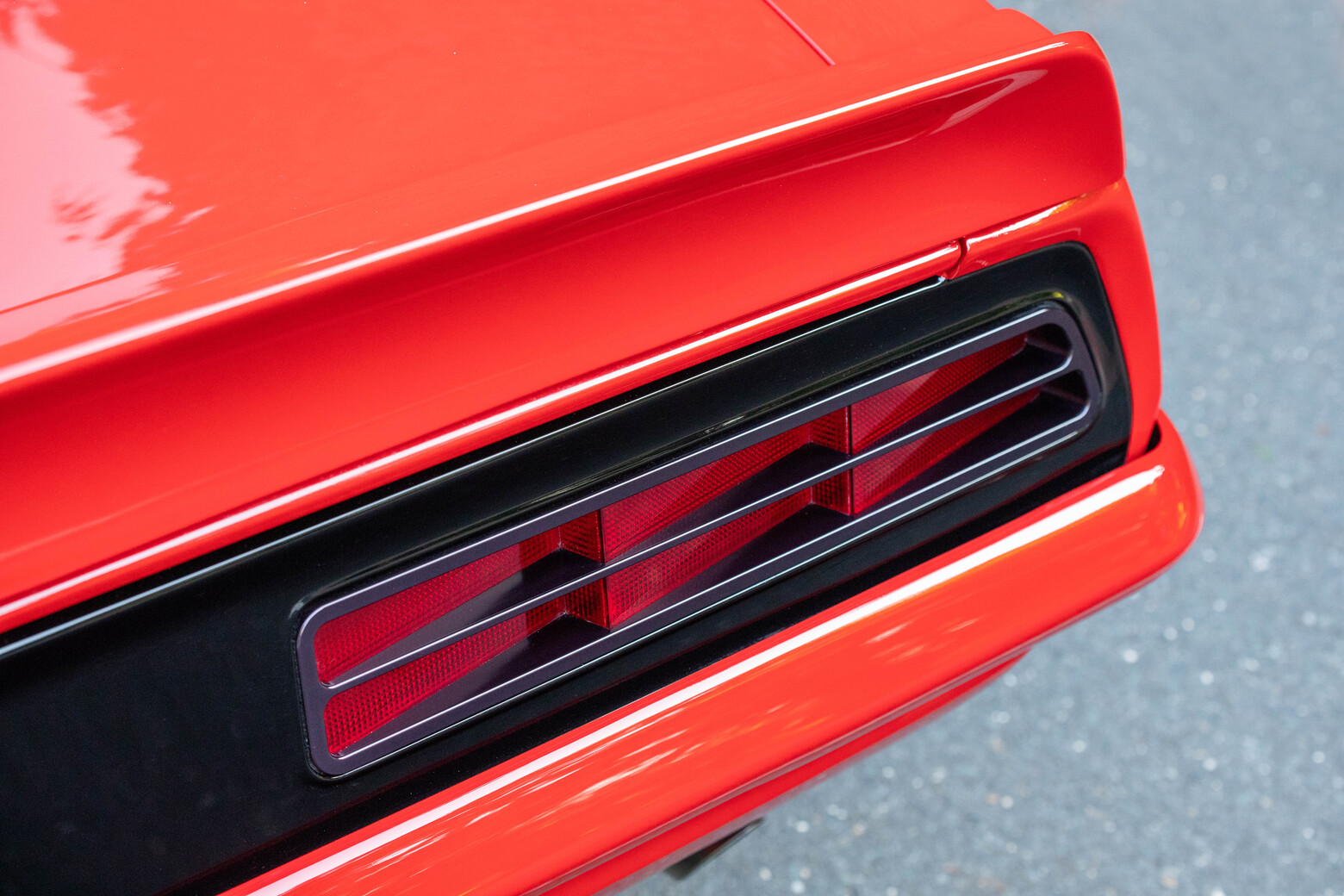 The interior is a simple setting and carries on with the classic style, including a black TMI sport dash that plays home to a custom ABS six-gauge insert and Auto Meter Phantom gauges. A black suede-covered Driven steering wheel rests on the stock steering column and the TMI custom console offers sporty vibe and even a duo of cup holders. The Lokar shifter adapts well to the scene. Lou also installed all the black vinyl upholstery, including molded carpet and stock door panels. Those cushy seats are Pro Car's Rally 1000s dressed in black vinyl, and the harness plays off the red accented stitching throughout.
Within the build process, Hunter bought a '10 Victory Red Camaro. The duo was so impressed with the tone, they had Bob at Procision Auto in Deer Park, New York, mimic the color and apply it to the '69. Although Lou grafted and bolted in the fresh Goodmark sheetmetal, Bob took on the gapping, sanding, and more sanding prior to indulging the Camaro in the attractive red pigment. He then moved his gun onto the hardware and sprayed the fresh Ground Up bumpers in the corresponding red, broken up only by the black tail panel and door handles. Those second-gen Camaro bullet-style side mirrors are the only deviation from its original roots.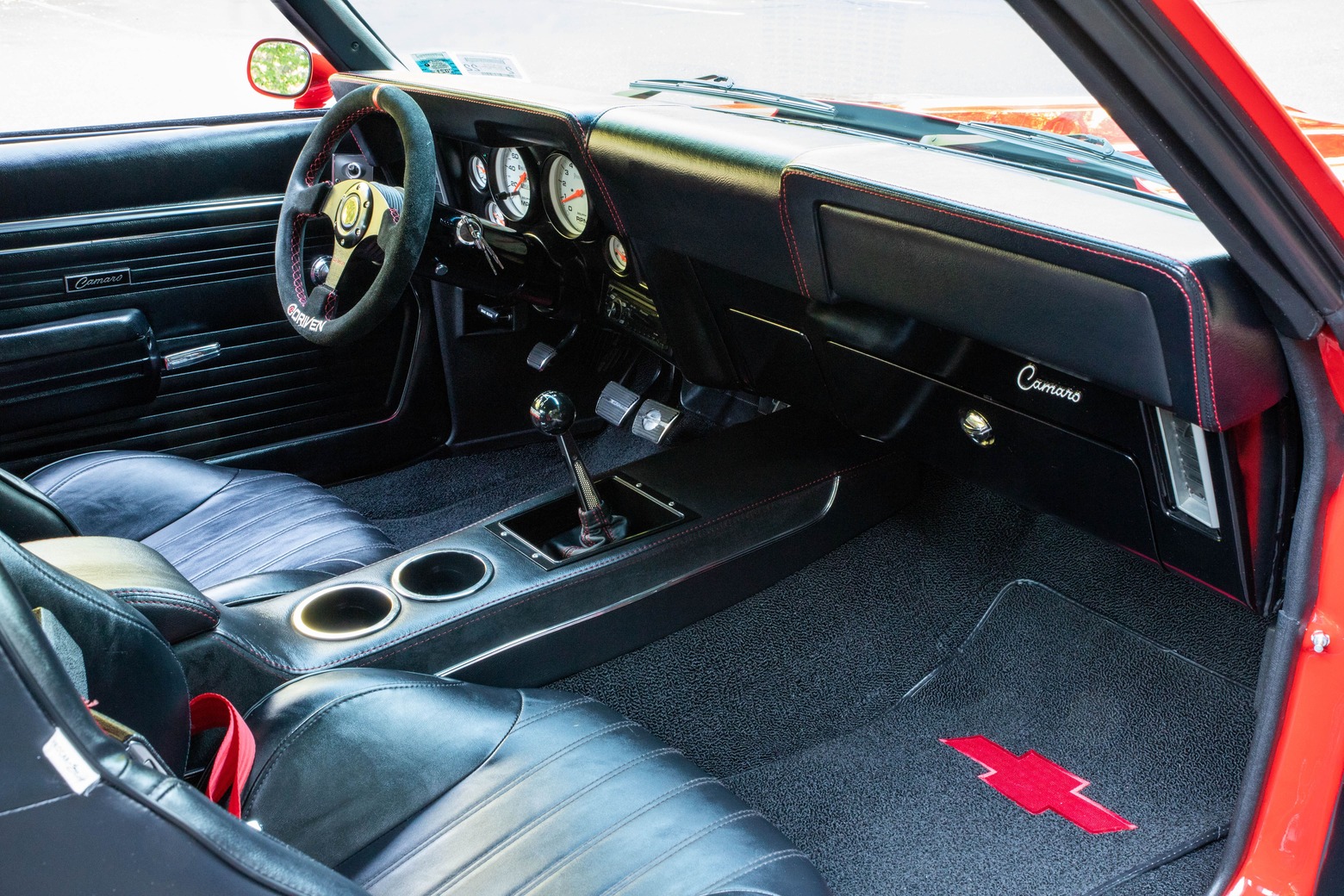 What would have been a build that took less than five years doubled in time, compliments of Hurricane Sandy. But Lou and Hunter didn't waiver, they stayed strong, rolled up their sleeves, and got down to business for round two.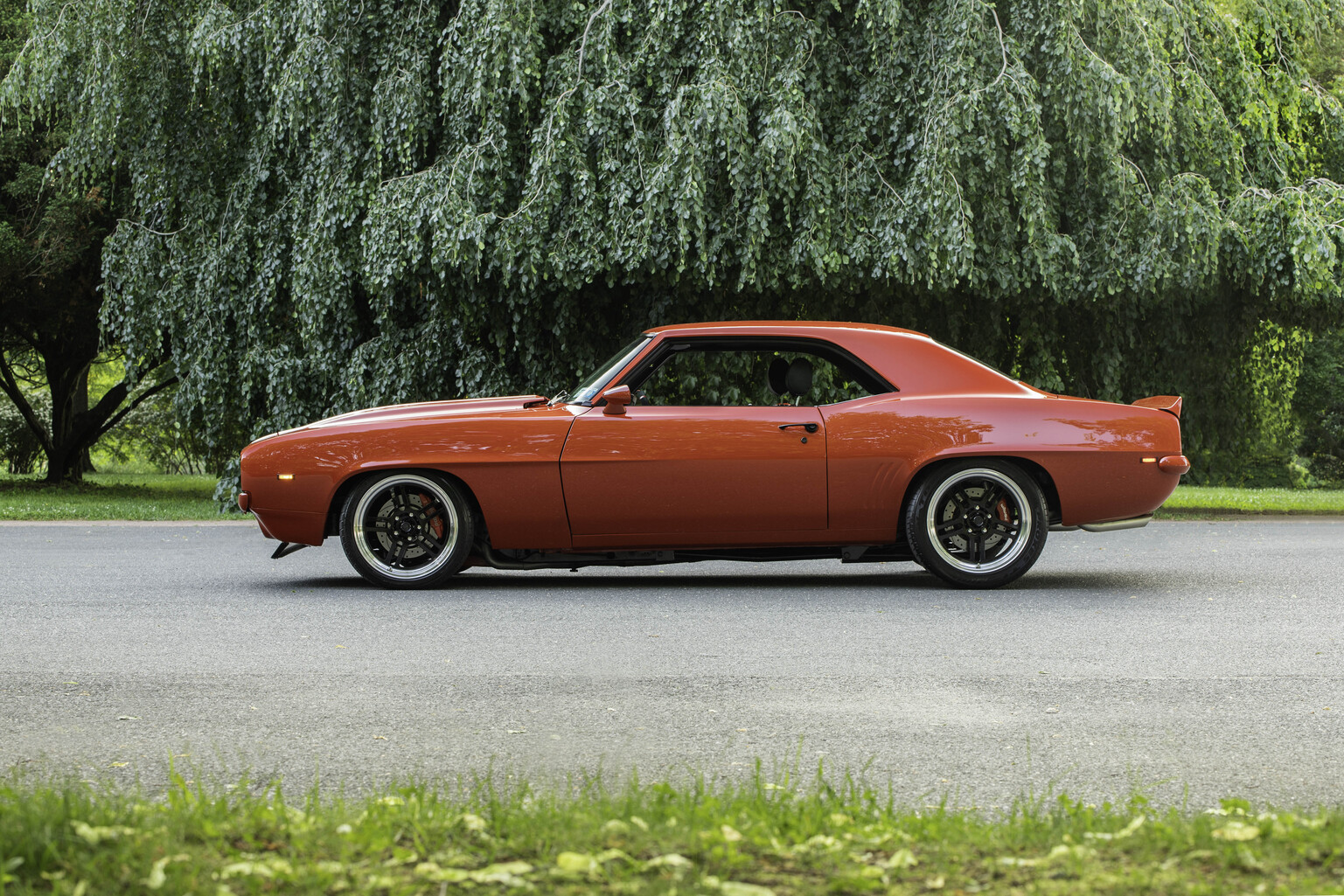 "Although, the build process alone was memorable experience, on the car's first outing we drove it to a local car show at Oak Beach, Long Island, and got a surprise visit from Chip Foose, who took a few laps around the car and gave us accolades on the build," Lou states. "It doesn't get much better than that and is something Hunter and I will always remember."
Here's a great tech article to check out: Camaro Corrections
Not even a historical hurricane could break the father and son bond of this project. In fact, it only made it stronger. That shows the immense power of hot rod building can do … especially a badass East Coast–flavored '69 Camaro. ACP
TECH CHECK
Owner: Lou Baltrusaitis, Long Beach, New York
Vehicle: '69 Chevy Camaro
Engine
Type: '70 big-block
Displacement: 454 ci
Compression Ratio: 10.5:1
Bore: 4.25 inches
Stroke: 4.00 inches
Cylinder Heads: Cast iron
Rotating Assembly: Scat 6.135 crankshaft, Stock rods, TRW pistons, Clevite bearings, Hastings piston rings
Valvetrain: Comp valves and springs, Crane 1.7-inch rockers
Camshaft: Comp Magnum Cam Kit (0.550/0.550-inch lift, 244/244 deg. duration at 0.050)
Induction: Edelbrock RPM intake manifold, Holley 4150 770-cfm Street Avenger carburetor
Assembly: Lou Baltrusaitis
Machinework: S&K Speed (Lindhurst, NY)
Exhaust: Hooker Competition Headers, Pypes 2.5-inch stainless exhaust, Pypes Street Pro mufflers
Ancillaries: CVS Billet V pulley kit, Eddie Motorsports hood hinges, Cold Case aluminum radiator, Power Master alternator, MSD HEI, MSD plug wires
Output: 480 hp est.
Drivetrain
Transmission: TREMEC TKX five-speed
Clutch: Ram Power Grip clutch, Ram steel flywheel, 11-inch disc,
Rear Axle: GM 12-bolt rearend, limited-slip differential, 3.55:1 gears, 30-spline axles
Chassis
Front Suspension: CPP 2-inch dropped spindles, BMR control arms, QA1 adjustable shocks and springs
Rear Suspension: Hotchkis 2-inch dropped springs, QA1 adjustable shocks, Caltracs traction bars, Hotchkis sway bar
Subframe Connectors: Global West
Brakes: Wilwood 13-inch rotors with six-piston calipers front, Wilwood 13-inch rotors with four-piston calipers rear
Wheels & Tires
Wheels: Centerline Split Spoke; 18×8 front, 18×10 rear
Tires: Nitto NT555; 225/40R18 front, Toyo Proxes 275/40R18 rear
Interior
Upholstery: Black Vinyl, ACC Molded black carpet
Seats: Pro Car Rally 1000 black vinyl
Steering: Stock column, black suede Driven steering wheel
Shifter: Lokar
Dash: TMI Sport Dash, Custom ABS insert
Instrumentation: Auto Meter Phantom
Head Unit: RetroSound
Front Speakers: RetroSound 4x9s
Rear Speakers: Kenwood 6x9s
Wiring: American Autowire
Exterior
Bodywork: Lou Baltrusaitis and Bob at Precision Auto
Paint: GM Victory Red by Precision Auto
Paint Protection: Expel Fusion Plus ceramic coating by Impressive Auto Body (Oceanside, NY)
Hood: Goodmark steel
Fenders and Quarter-Panels: Goodmark
Side Mirrors: '79 Camaro bullet
Grille: Ground Up
Bumpers: Ground Up
Headlights: LED Light Street
Taillights: Fesler