Part 2: Skinning a Rusty Cab Corner
As long as ol' trucks are prone to corrosion, we'll stay busy around here—same as anywhere.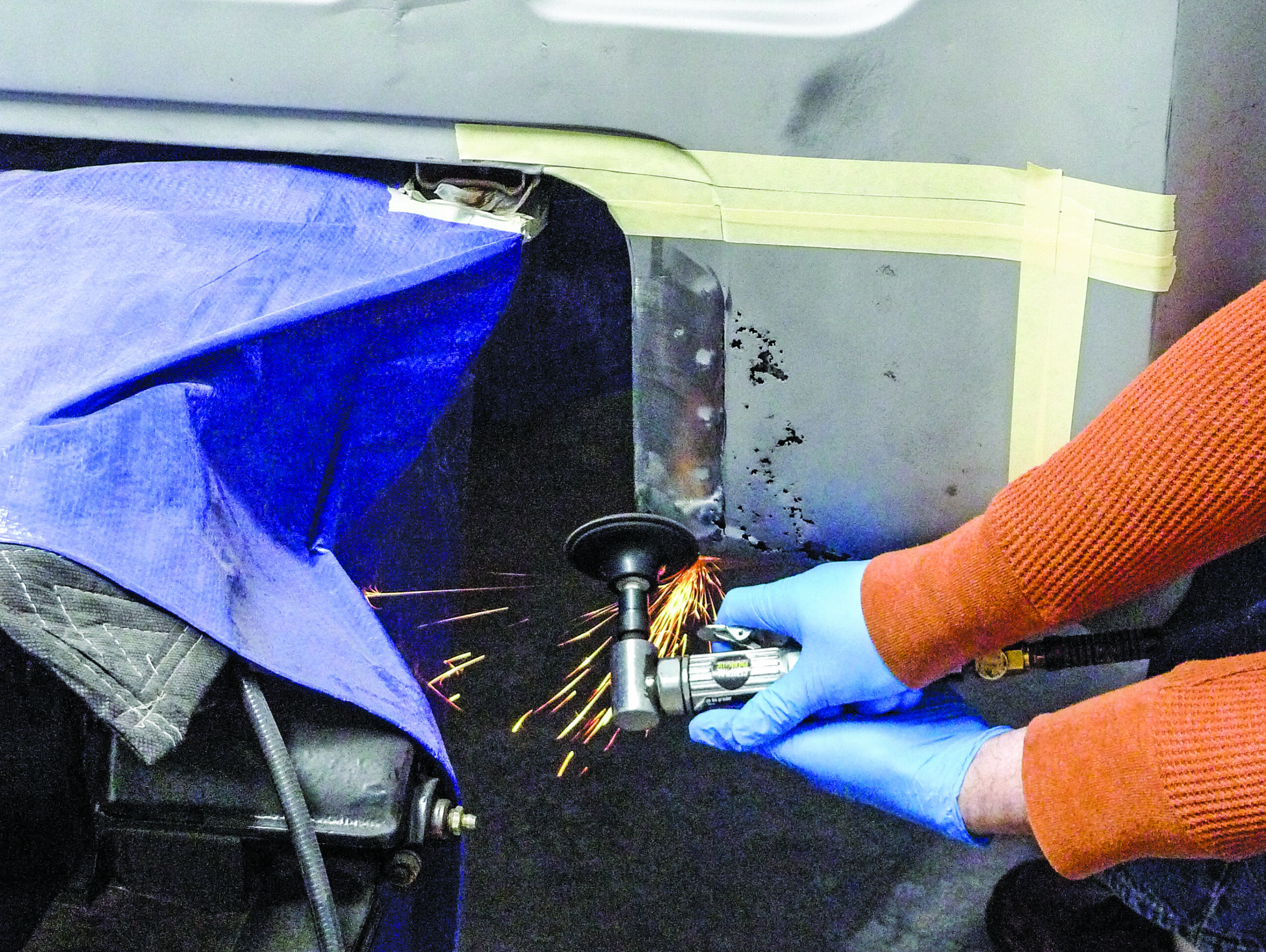 Upon moving our operation from Southern California to northwestern Montana we made a surprising discovery. Old trucks here don't rust much more than they do there. Sittin' out to pasture, off the road, away from snow-melting salt brine and magnesium chloride, precious sheetmetal stands a decent chance for survival. Even so, we're glad to have our rust-repair skillsets—for the future, if we ever finish the job we brought with us.
The 1955 second-series Chevy we've been building for so long is a California truck. With the usual rust in the usual places, its cab will be an easy save, made even easier thanks to Brothers Truck Parts for the options they offer. Earlier we opted to replace our left fender and door with brand-new reproduction panels. On the right side we're patchin' things up.
If you were with us last time, you witnessed fairly typical door corner repairs. For that we used sections of an outside door bottom patch panel from Brothers. At the end of that phase we were pleased with our results—except for one little detail. The time we'd invested added up. In the end it would have covered the cost of a brand-new Brothers door shell, shipped all the way to Montana, and then some. Since that's not our customer's fault, we're absorbing the difference. We don't expect to make that up, but we do expect to do better on the next phase—the replacement of one rusty cab corner.
Like so many others, our project truck has been a truck. It's done its share of work. It's been crashed 'n' smashed as well. From some previous impact, the rusty right cab corner's skin is torn loose down low already. For the repair, a brand-new Brothers lower cab corner should get us off to a good start. Once the inside is accessible we'll have some straightening to do there. While we're at it, we'll take steps to chemically contain other ticking time bombs, like less-advanced corrosion between panels, where pneumatic implements of restoration won't easily reach.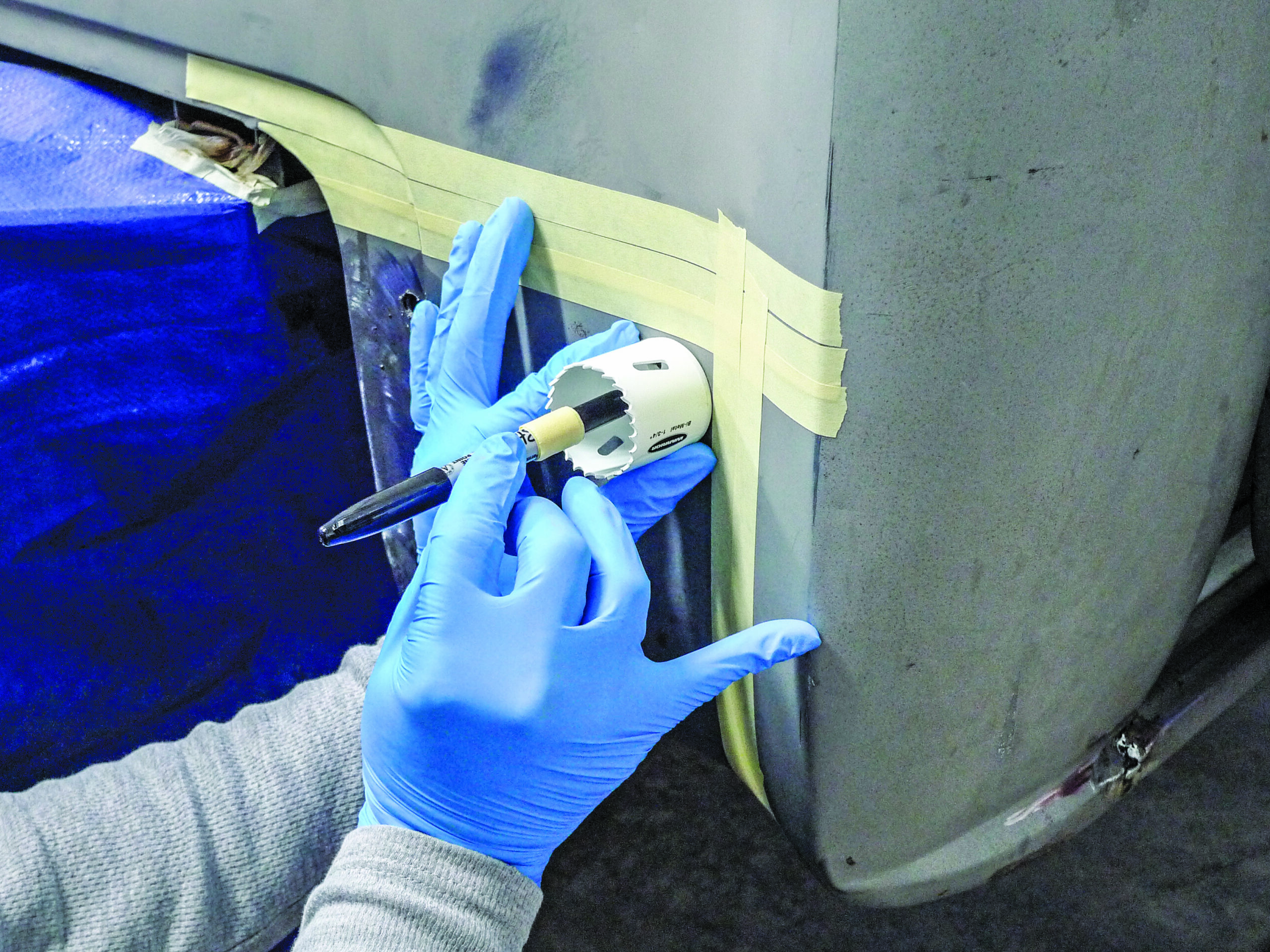 First things first, before sparks fly, the truck is raised on stands to a comfortable work height. As we prepare to tag-team the job at hand, we're not expecting' any unusual challenges. In the past we've found Brothers patch panels to be quite accurate, so this won't be about fancy metalshaping. As usual we'll try to keep our repair as small as possible. Since we'll be using only one section of the reproduction patch panel there might be something left for someone else down the road.
So, what about the rusty chunk that we'll cut away? With P-word patina being in style as it is, could there now be a use for such scrap? We've got an ol' truck to work on first, but later on, perhaps we'll see.
Sources:
Brothers Truck Parts
(800) 977-2767
www.brotherstrucks.com
Harbor Freight Tools
(800) 423-2567
www.harborfreight.com
Summit Racing Equipment
(800) 230-3030
www.summitracing.com