Part 1: This Rare Model A Tudor Phaeton was Built the Old-Fashioned Way … at Home
By Gerry Burger – Photography by Art Fortin
Once upon a time this was the rule rather than the exception: Real hot rods were built at home. Inside a reasonably well-equipped garage, armed with how-to articles from street rod magazines, cars were painstakingly assembled and driven.  Hot rod clubs were active and what the owner couldn't do, club members would jump in with just the right talent. Well, folks, today seeing six-figure (dare we say the occasional seven-figure?) street rods winning awards is somewhat of the new normal, but fear not, the homebuilt hot rod still makes up the majority of the hot rods at most events. We are in no way disparaging the professional-built cars, rather we hold the pro cars up as examples of new trends, techniques, and parts that might find their way into our own backyard projects.
While a lot of tarmac has passed under our collective hot rod rubber, there is still that next, or for some that final, street rod project. Enter Art Fortin, a longtime hot rodder originally from Massachusetts. When a job transfer landed him on the West Coast, he brought along his recently completed, full-fendered Deuce roadster. The year was 1981. Knowing full well there would be future hot rods to build, his stash of vintage parts was also relocated. Sure enough, over the years another Deuce roadster and a 1935 Ford Woodie would roll out of the Fortin garage.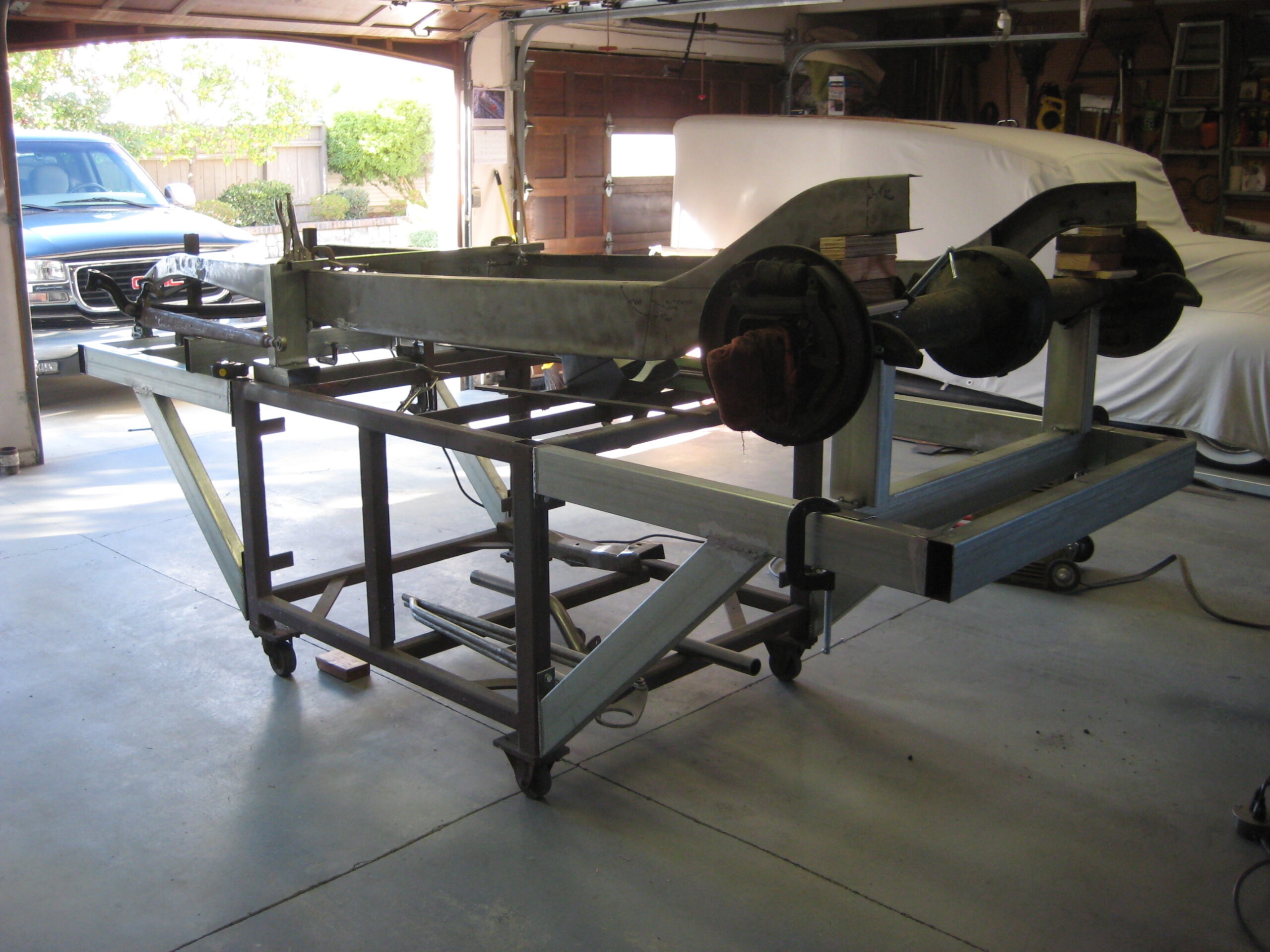 Now, motoring around in the Woodie was fun, but Fortin felt the urge for one last build. While he had loved his Deuces, it seemed the 1932 Ford roadsters were everywhere. He knew he wanted another open car but longed for something a bit different. After some research, he decided a Model A DeLuxe (two-door) phaeton, built highboy style, would be the perfect car for he and his wife, Louise. Since the car would be built as a highboy, Fortin decided to use a set of gennie 192 Ford framerails he had picked up at a swap meet years earlier. A buddy on the CHP ran the numbers stamped in the original framerails and discovered the number was clean and open. A clean title was issued and the build was underway.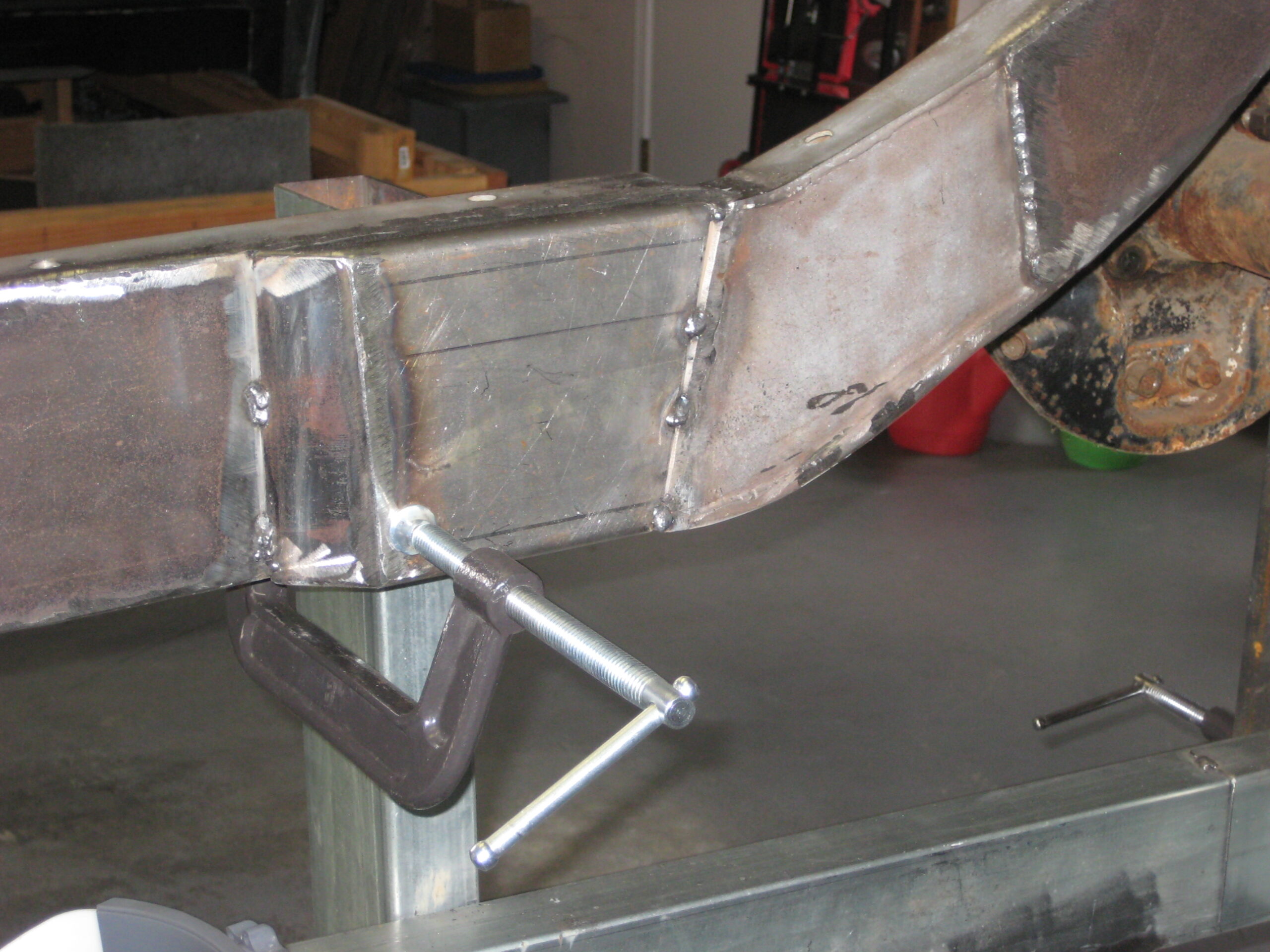 Fortin decided early on to build this car with a vintage theme, we're talking late '50s and early '60s. It would be a car that would be street legal, but with enough performance for the occasional pass down the quarter-mile. Like most hot rods built in this time period it would be constructed in his home shop with a little help from his friends. The only concession to slightly later parts would be a Vega steering box, an alternator rather than a generator, and the five-speed gearbox. Of course, a nice, modern MIG welder replaced the old stick welder.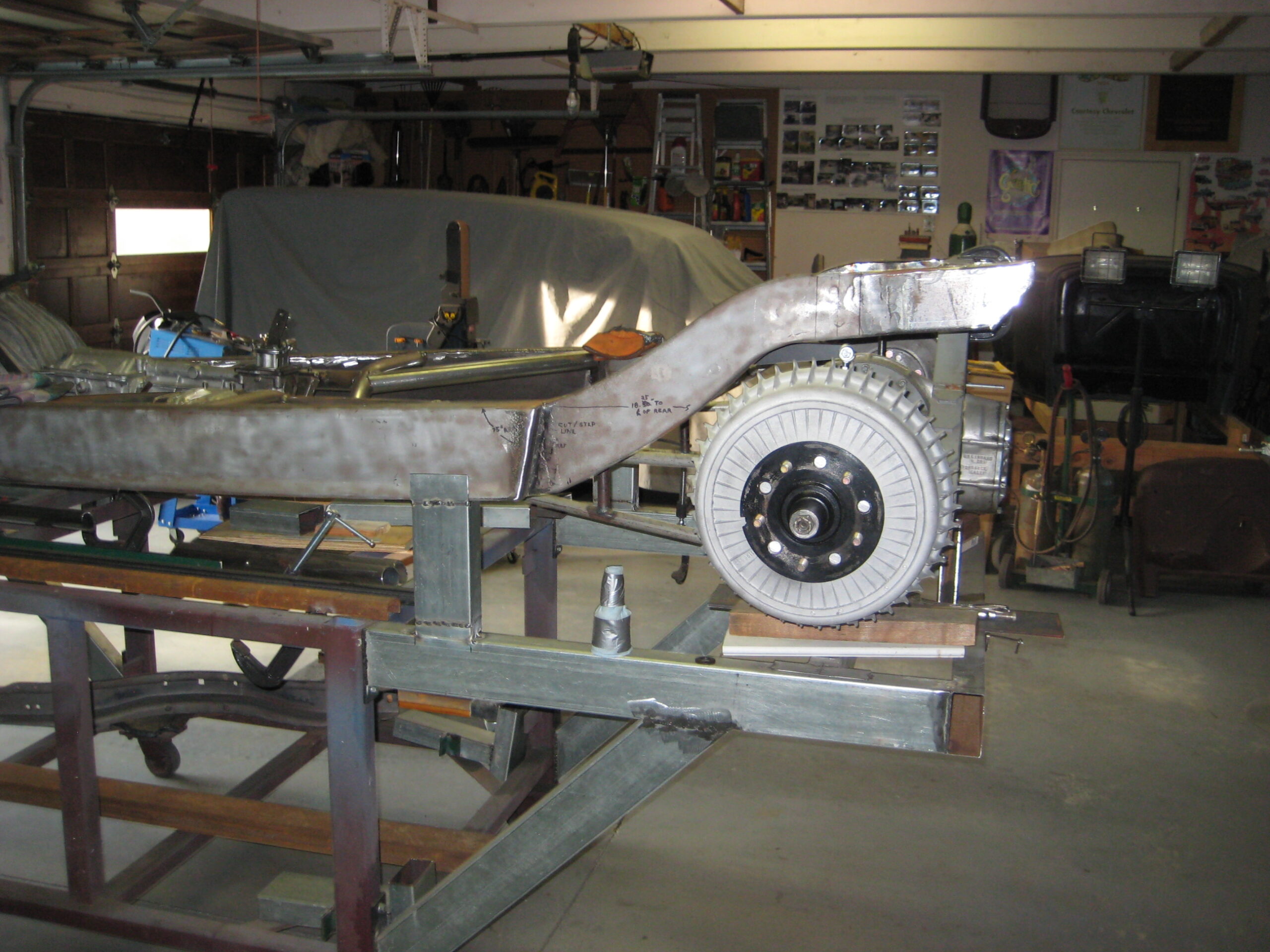 Power would come from the venerable 283 Chevrolet with the desirable-for-the-time "double-hump" heads, fed by an Offenhauser four-barrel intake. Coupled to a five-speed tranny, the power is passed back to a genuine Halibrand quick-change rear. Buick drum brakes on all four corners provide the stopping power and suspension consists of a dropped front axle and a Halibrand quickie suspended via a Model T rear spring. The wheelbase has been stretched 3 inches to 109 inches.
That's the basics of the chassis; check out our photos for more detail. Suffice it to say the craftsmanship was first class and details abound. Of course, then there was the small matter of trying to locate an original 1930-31 Model A DeLuxe phaeton body to rest on top of this fine frame, but that story will have to wait until part 2 when we show the bodywork portion of this build. For now, enjoy viewing a great homebuilt chassis.  MR