By James Handy – Photography by James Handy and Cheryl Denton
If you've been involved with old cars and hot rods as long as I have, you no doubt have heard stories about the rare barn find cars like a Plymouth Superbird or a true barn find 1951 Bonneville racer or the Corvette with 200 miles on the odometer that had been in storage since 1955. I have heard my share of them; some believable, most not. What you are about to read is the absolute truth. I know because I am the one who found the cars and bought them.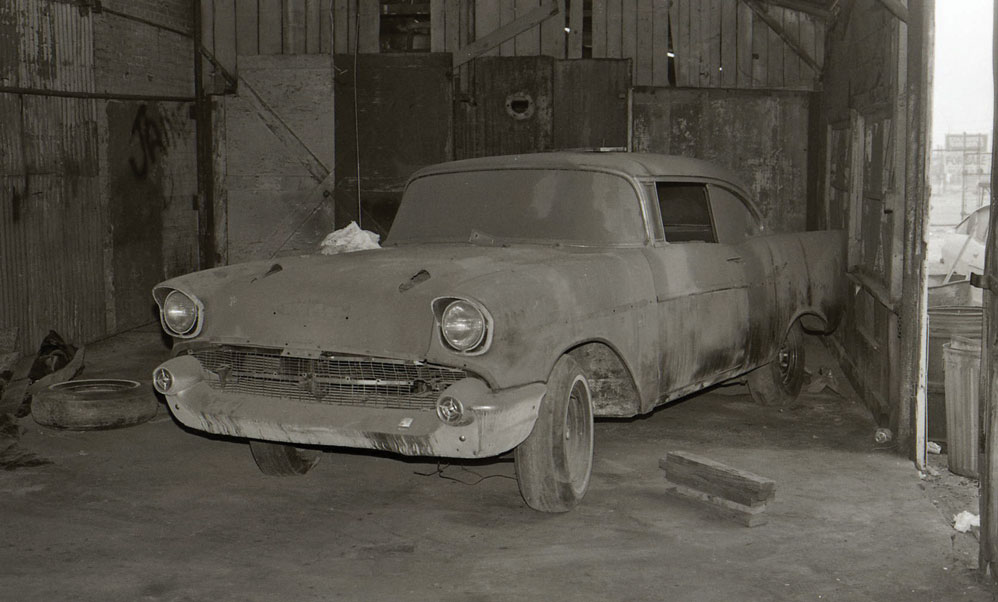 How to Buy a Barn Find?
Well, first you have to find a Barn Find, but don't worry, they're still out there. This particular saga started with a phone call on a cold November morning. Seems a business associate of mine had heard about a stash of old Chevys in a soon-to-be-demolished warehouse in Southern California. The story got more intriguing after a second phone call a few days later. As a machined parts buyer for a defense contractor many of my suppliers were in SoCal, so a "business trip" was soon arranged.
Check Out: In the Shop: Chris Cerce Customs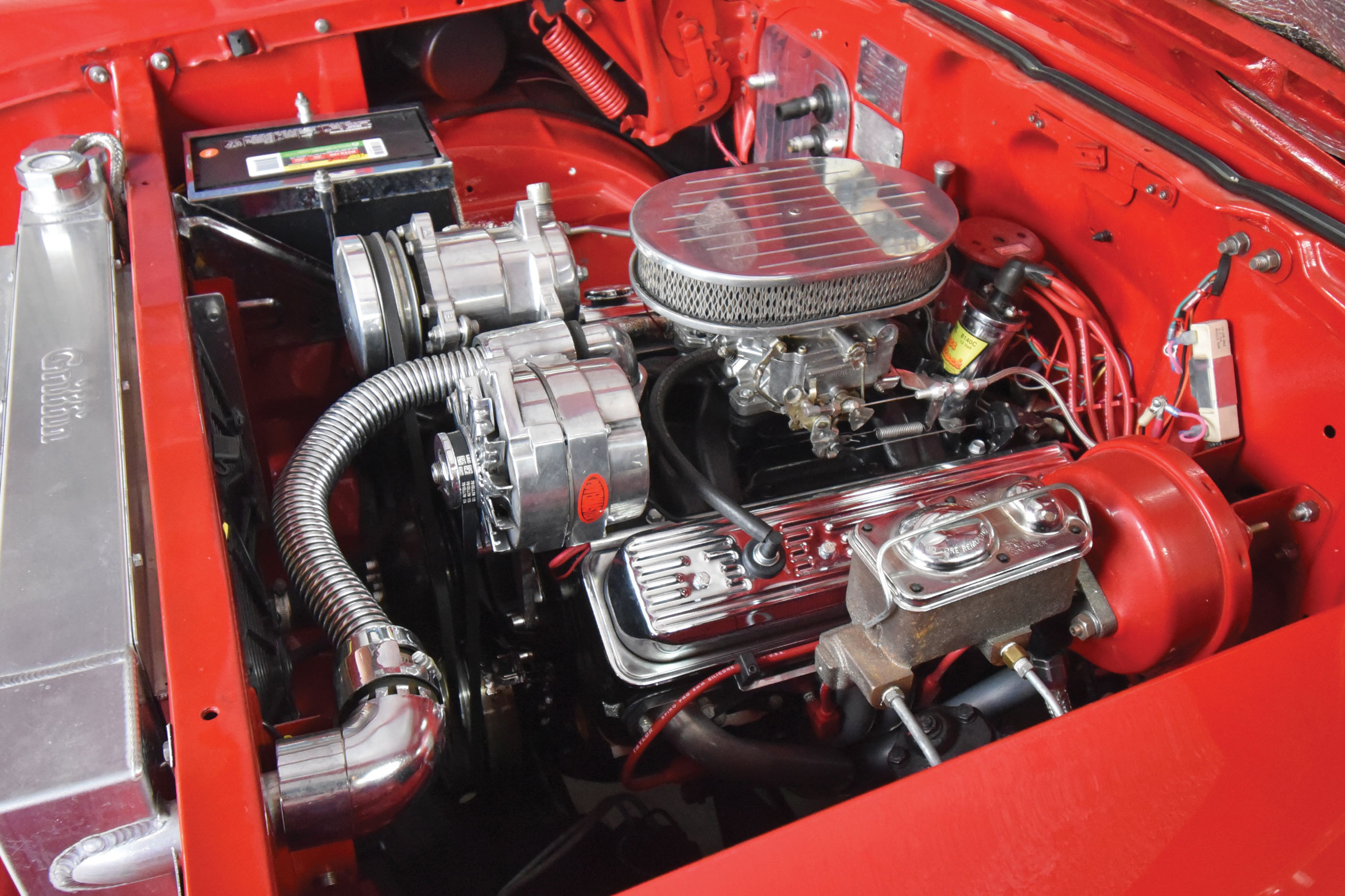 In the heart of Southern California, the custom car and hot rod capital of the entire free world (let them think that!) was a complex of old wood and corrugated tin buildings resembling a public storage lot that might have been built in the '40s with leftover building materials. This place was a real work of art. Two acres of junk. Some was good car junk; most was just plain junk. The property owner led us through the dirt and mud to a side sliding door. The door partially opened with considerable effort to a dark and dingy 20×40-foot room. The silhouettes of five cars were barely visible. With a little more effort, the door opened wide.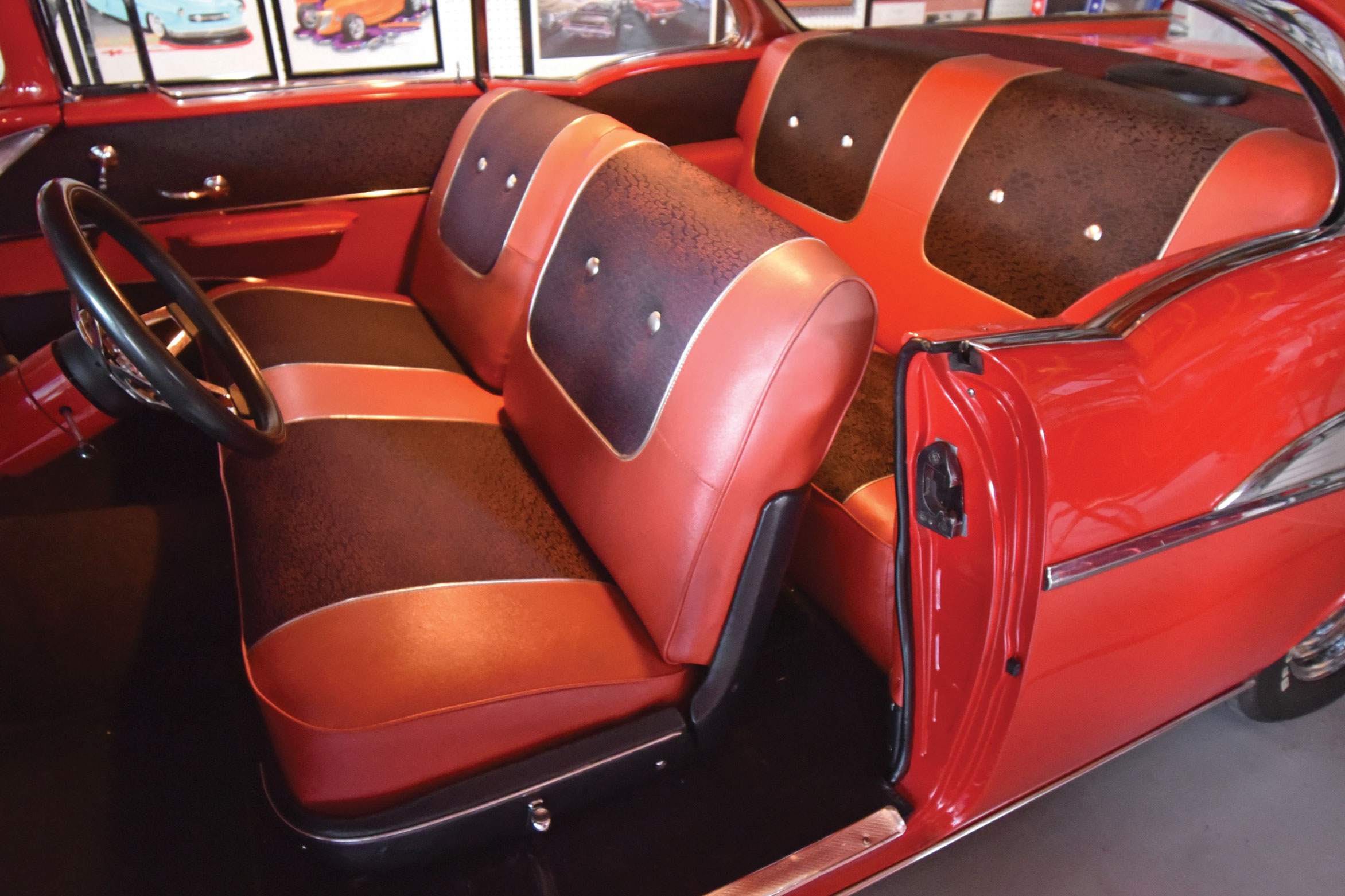 The backstory was about to be revealed. It seems that an elderly gentleman had rented the storage space some years earlier to work on his collection. He unexpectedly died about six months before I got there. His family considered the cars junk and stopped paying the rent. The facility owner decided to sell the property for a new development and all of the contents had to go, including the Chevys. As far as we could determine by the license plate tags the cars had been in storage for some 22 years. This is a true barn find score.
Need More '57 Chevy? Check Out: PROJECT X-TRA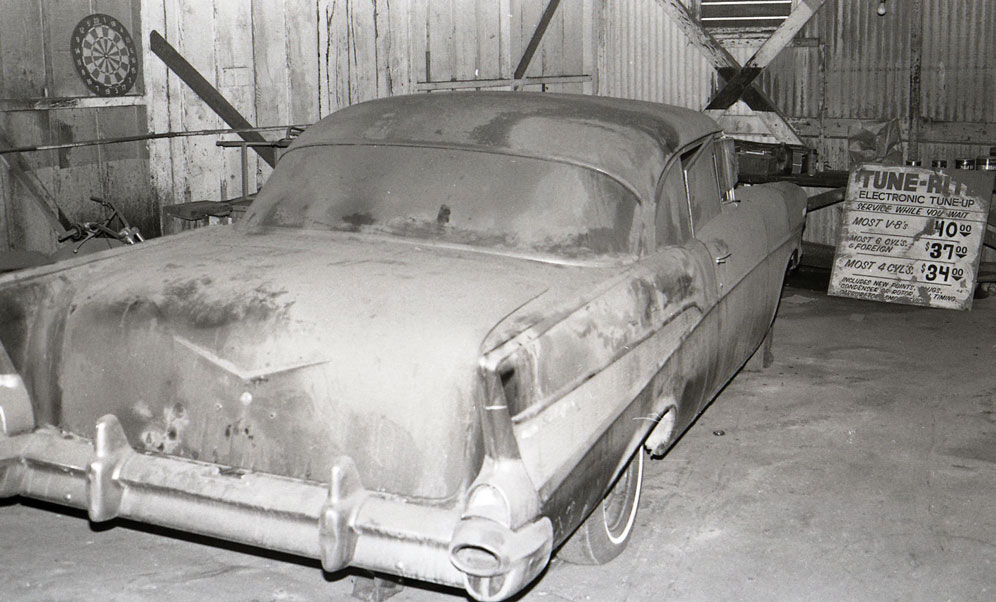 Under the accumulation of cobwebs and blue-green chrome fungus from the nearby ocean air, the barn find Chevys revealed themselves. I counted four 1957 Chevrolet hardtops and one 1966 Dodge Charger. All appeared rust-free and the Chevys all had gold anodized hood and fender emblems, indicating that they were V-8 Bel Air and Powerglide cars. All of the cars were in various stages of disrepair except the Dodge. The 383 TorqueFlite car was amazingly complete and looked like it would start right up. Of course it did not.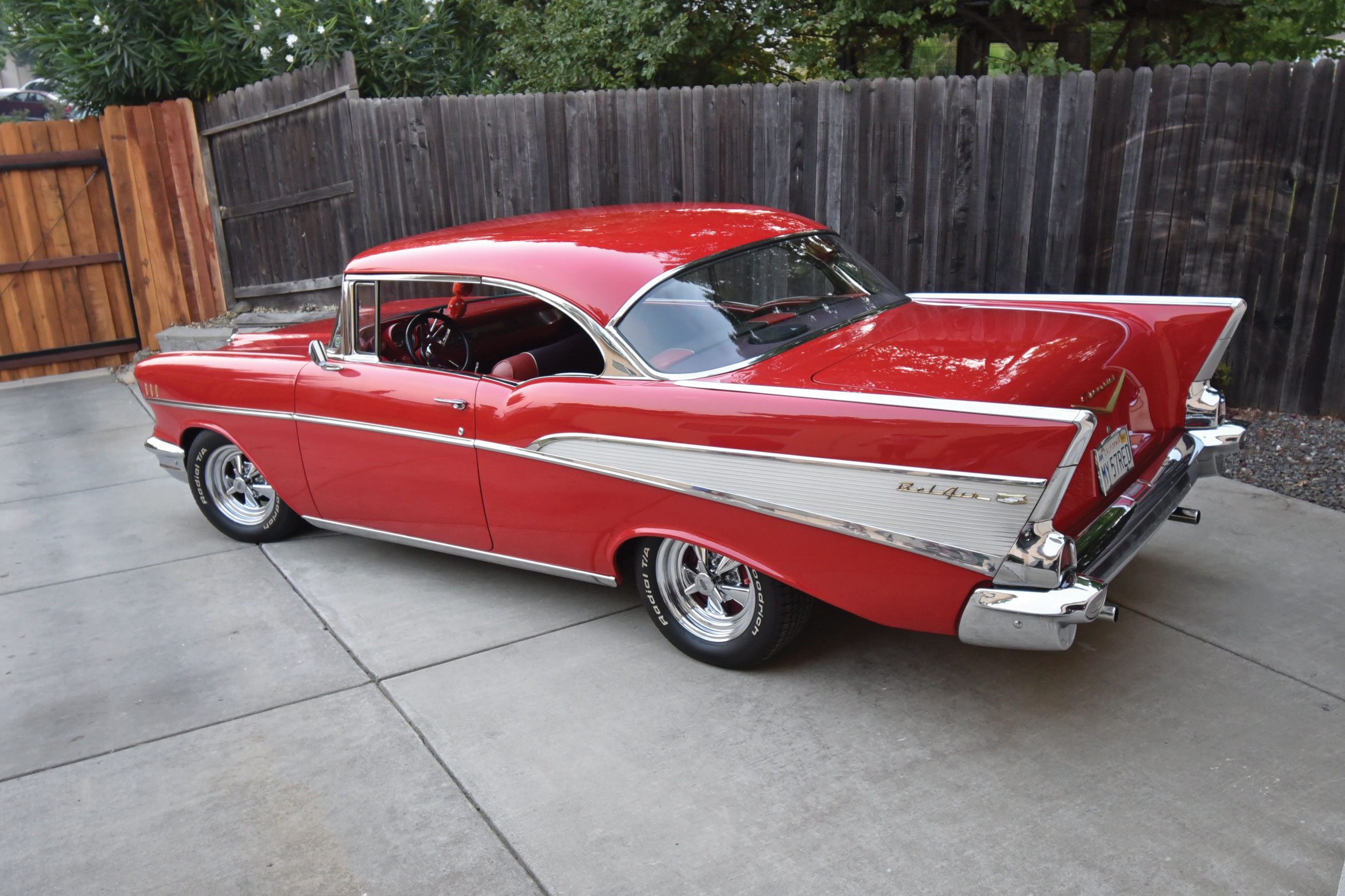 The four barn find Tri-Fives were all missing engines and transmissions, most of which were on the dirt floor in pieces. Three of the Chevys had factory power brakes and two had power steering. One car had an amazingly complete original interior. I figured that a small enclosed trailer would be needed for all of the loose parts, including blocks, heads, driveshafts, leaf springs, and transmissions. The price for all of the cars and parts? Well, let's just say that it was less than the new price of one 1957 Bel Air on the showroom floor in 1957. The deal was struck with the property owner and the entire contents of the room were mine.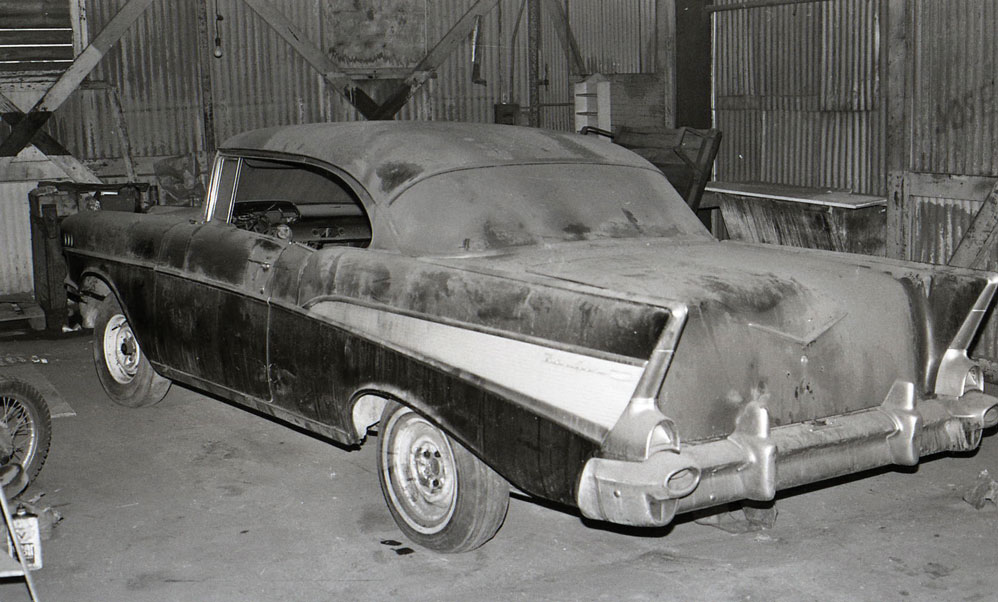 The next chapter of this saga began with a big transportation problem. Most multi-car transporters assume that the cars being moved run and drive. Mine did not. I was lucky enough to find a transporter in nearby Orange County that had electric winches on his two-level, multi-car trailer.
Check Out: Bowtie Boneyard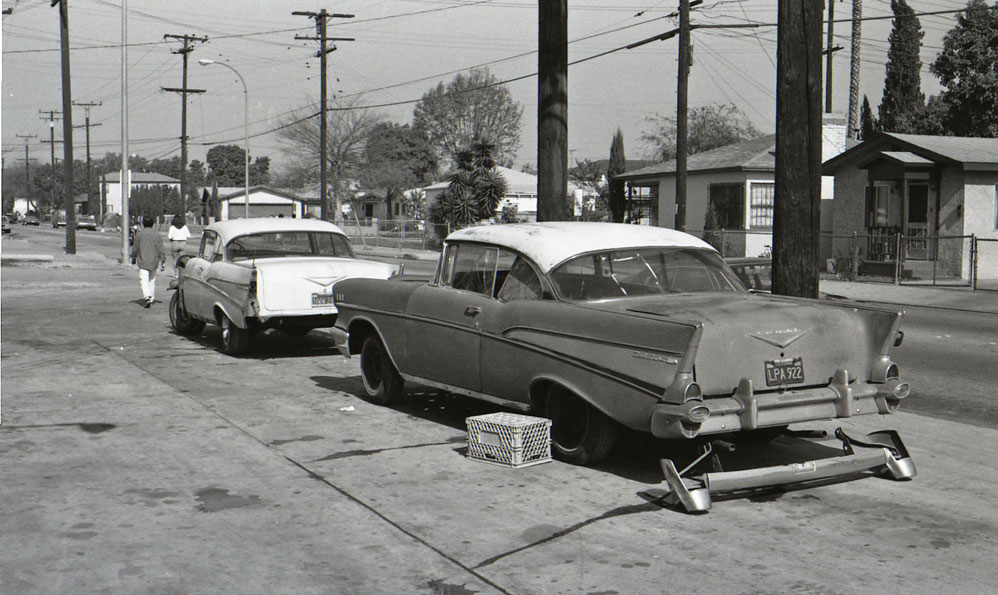 A month after the purchase and after driving all night from Sacramento my son and I rolled up to the storage site. With tools and an air compressor in hand, we spent the entire day repairing tires and scraping layers of dirt off the cars. The cars were moved around with the help of a forklift and made ready for their trip to Northern California.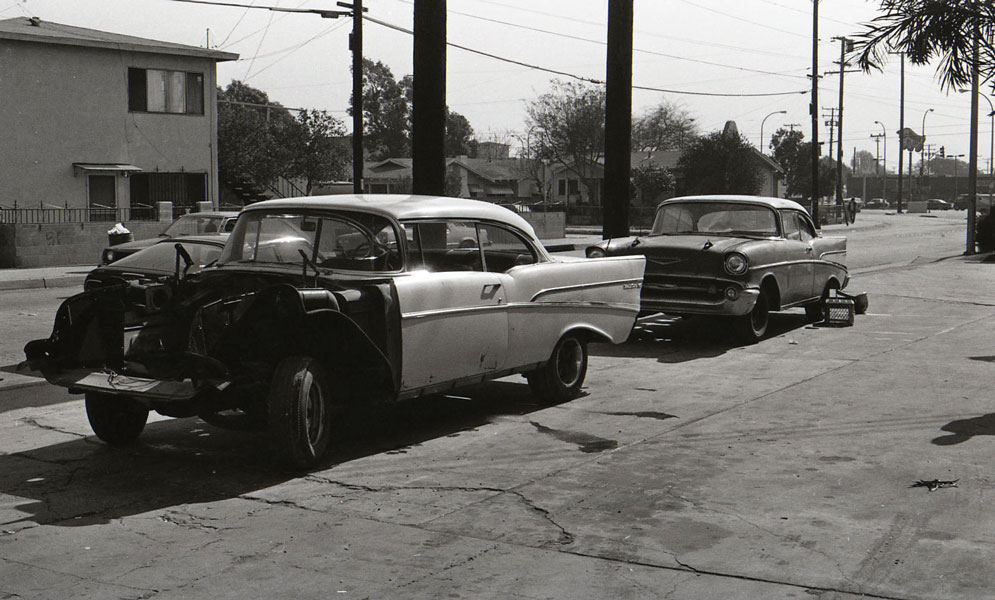 I was at work when the car carrier arrived at my recently completed new home in Sacramento. The driver rang the doorbell. When my wife saw what was on the truck, she was not happy that he wanted to leave "all that junk" in front of her new house. He informed her that if she refused the delivery, he had names of at least 10 people he met along 350 miles of Highway 99 who would be glad to purchase any or all of the cars.
Check Out: Straight-axle 1967 Chevy Nova Runs 10-Second quarter-mile times
It's a few years later now and all but one of the cars have been sold off. The red Bel Air now sports a Ciadella interior, Cragar SS wheels, and Chevrolet LS crate motor mated to a GM 700-R4 transmission. The car is owned by my son Greg on paper but considered a family member by all of the Handys. (Editor's Note: The truth is truly stranger than fiction! —B.B.)  MR