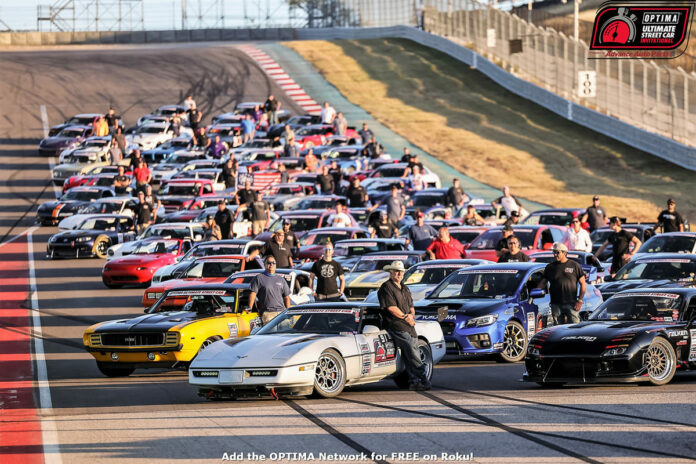 Bowties bring home a record 11th title in 13 years
By Jim McIlvaine – Photography by the Author
Optima's Ultimate Street Car Invitational, presented by Advance Auto Parts, was born out of the SEMA Show in Las Vegas back in 2008. Steven Rupp's legendary "Bad Penny" Camaro took home the first title and Jim McKamey was brought in to drive a Shelby Cobra to the title the following year. Since then, top honors have only escaped a Chevrolet one more time in the event's 13-year history. Those titles have been a mix of Camaros and Corvettes and 2020 marked the addition of another Corvette to the top spot.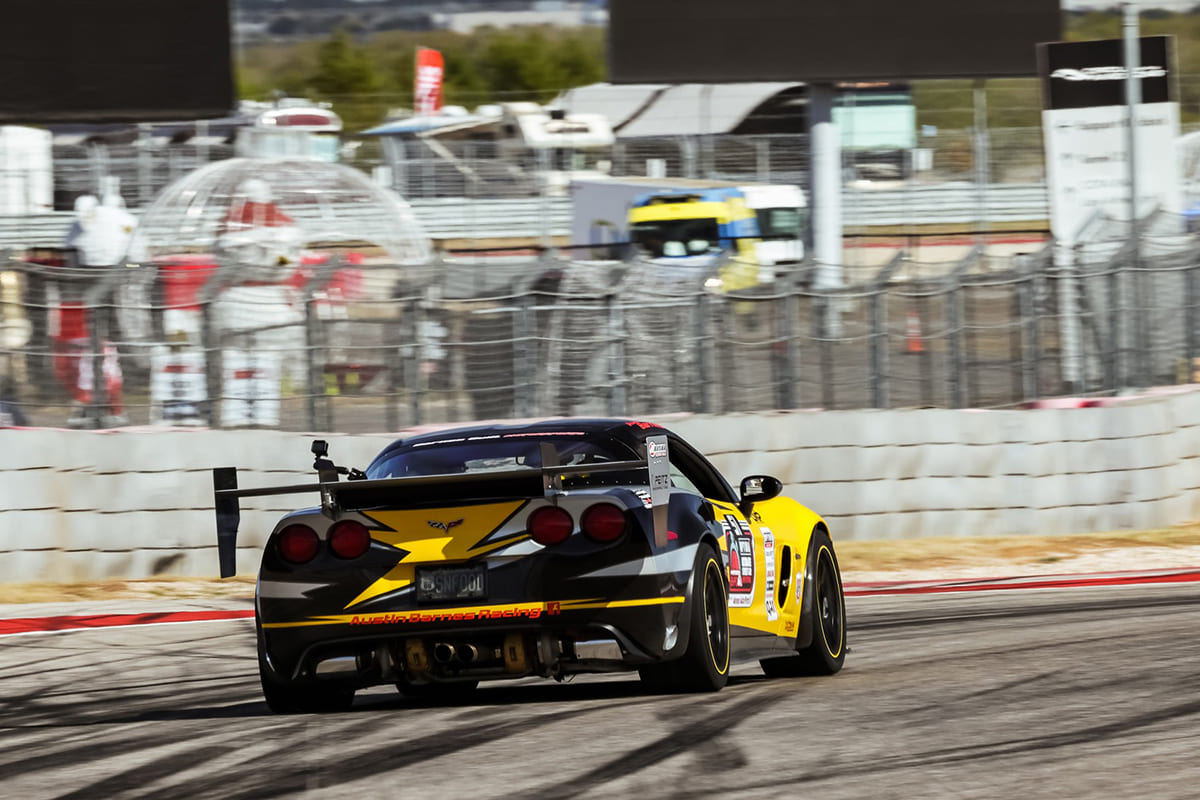 CB Ramey took a close look at the qualifying series rules and noticed the cutoff for the Classic Car Liquidators GTV Class was production vehicles built before 1990. That date effectively split the C4 Corvettes and allowed for older C4s to be entered into the vintage class. Their shorter wheelbase and advanced OE engineering could give them an edge over some of the earlier Camaros and Mustangs that typically dominate that class, but aftermarket support for C4s was not nearly as robust as what was offered for those F-bodies or even C3 Corvettes when Ramey started his build.
Engine swaps are very common in cars that compete in these events and that path is well-beaten in earlier Corvettes and an easy swap in later generations. The same is true for larger wheel, tire, and brake combinations, but the C4s are caught somewhere in the middle. While certainly affordable to get into, they are perhaps not the most popular of Corvette body styles. If you embrace the body style, you have to acknowledge that the most-viable engine upgrades likely involve an LSX swap, which at the time Ramey built his car required a lot of custom fabrication. "When I did it, there were no kits and it was more work than I thought, because the LS is taller and wider," Ramey says.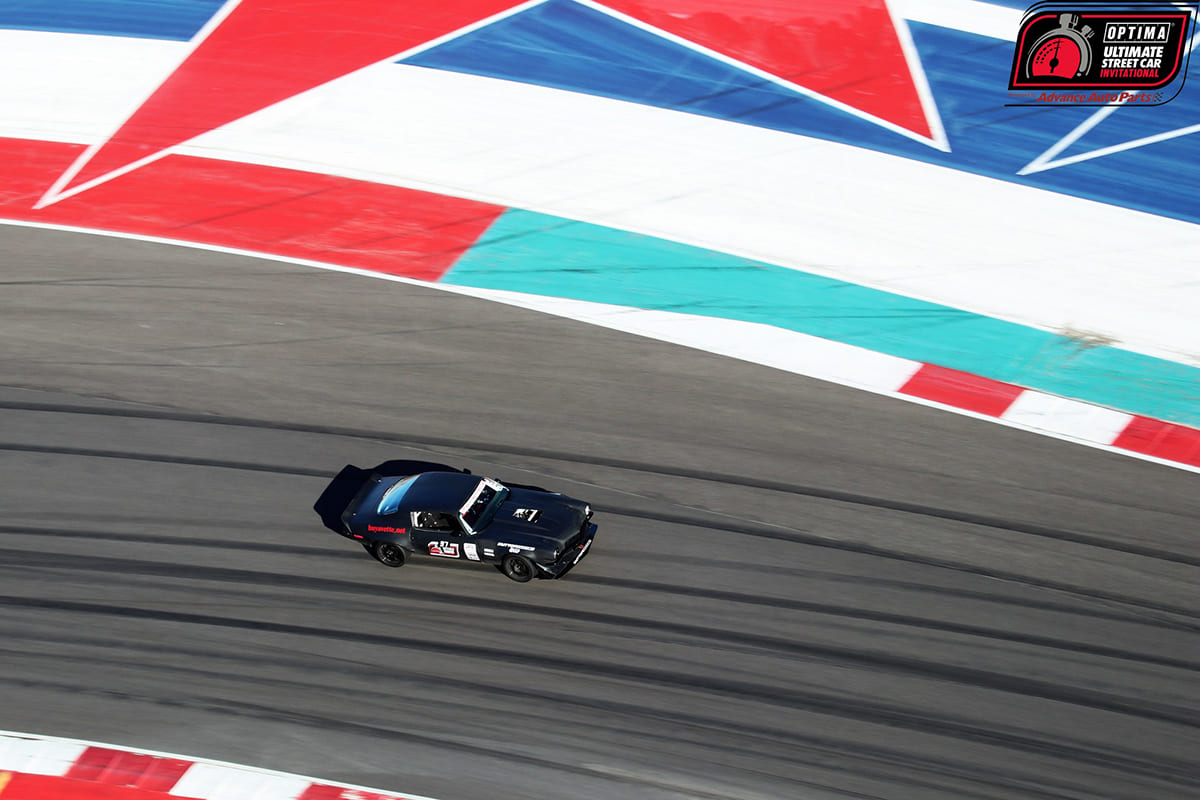 Once you have the power, then you have to transfer it to the pavement. Ramey made it happen in his Corvette by ditching the stock 275-series rubber for massive 335s squared. "A 275 tire from the factory was pretty revolutionary at the time," Ramey says. "Fitting 335s on 18×12 wheels under the stock fenders took a lot of work and fabrication. We had to cut the frame and re-weld stuff, but most rational people can just cut or flare the fenders. The irony is that we went back to a Yokohama 315 because no one can make anything in a 335 that can keep up with them."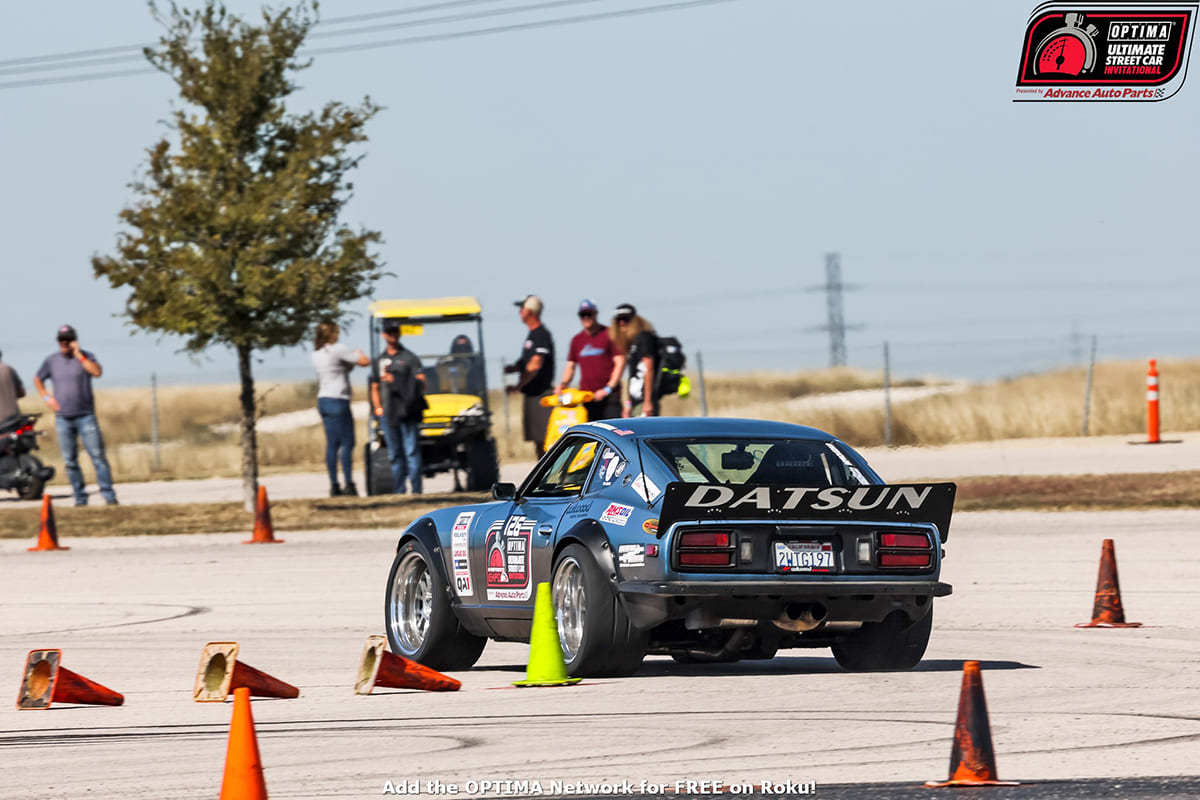 In spite of all that hard work, Ramey said the hardest part of making the C4 go fast was the little things. "There were no acceptable coilover kits for competition use when we built this car, so we had to design brackets that have since been copied by other companies and are now more widely available," Ramey says. "Now that the aftermarket has started to catch up on C4s, someone could duplicate what I did for about 15 percent of what I spent, because 80 percent of what I did wasn't necessary. You could keep the leaves and get some good shocks and a motor and get close on performance, but getting that last 1 percent is a lot harder than getting it on a C5 or C6."
Ramey has already earmarked his $25,000 payday for defending his title. "There's lots of low-hanging fruit left and I'm going to try to make the car way faster," Ramey says. Whether he can or not remains to be seen, but Ramey takes pride in the fact that someone with a largely homebuilt C4 Corvette can still win the Ultimate Street Car Invitational when so many mistakenly believe success here is all about cubic dollars.
The path to the OUSCI title typically requires vehicles to be extremely well-built and extremely well-driven. Aside from the Lucas Oil Road Rally, where all vehicles receive 100 points upon completion, the other four segments all award points in cascading fashion, starting at 100 for First Place, declining by one point per position after that. Within that mix of four segments is the Lingenfelter Design & Engineering Challenge, where cars are awarded points based on the presence of objective elements (functioning lights, full interiors, and so on), as well as subjective judging.
Being the pinnacle event there are always wildcards present. Those are cars that may not contend for the overall title but could be a top finisher in a single segment. It could be a beautifully executed SEMA build that wins the Design & Engineering segment but just doesn't have the performance to put up competitive numbers on the track. It could also be an all-wheel-drive Tesla that will smoke the entire field like a pack of Marlboros in the PowerStop Speed Stop Challenge, but will struggle on a large, fast track like Circuit of the Americas, with no supercharger stations in sight.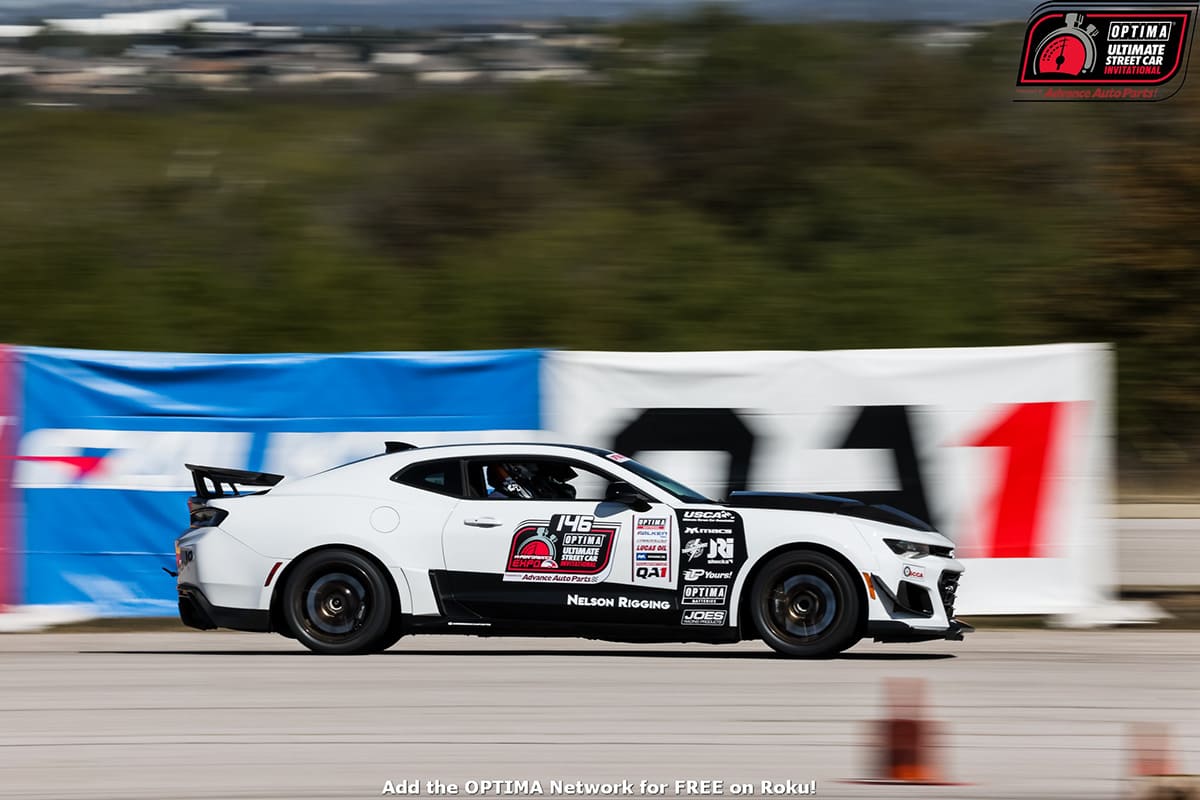 With those factors in play, the top contenders generally need to finish somewhere inside the Top 10 in Design & Engineering and then do their best to either make up a deficit in Design & Engineering points in the timed segments or maintain a gap over the competition. On day one, Scot Spiewak's Corvette posted the fast time in the QA1 Autocross, but Austin Barnes' C6 was close behind. Barnes also grabbed the Eighth Place finish he needed in Design & Engineering, but then electrical issues set in.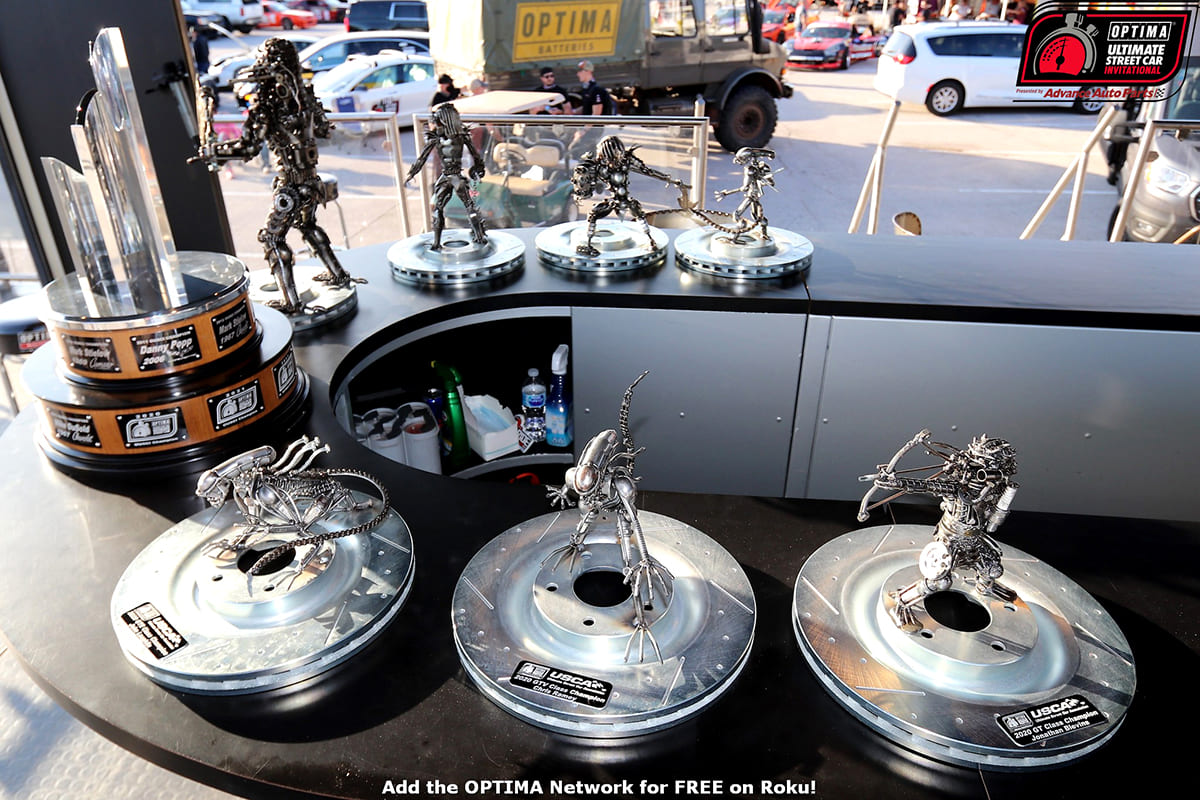 "CAN bus communication issues in the ECM kept putting the car in reduced power mode,"  Barnes' crew chief, Ted Barnes, says. "We re-flashed it 30 times and took the fender and wiring harness apart. We could make a half lap or quarter lap and then it would go into reduced power mode. All we needed was one clean lap and I thought we could've won it." Barnes limped the Vette through a few runs on the PowerStop Speed Stop Challenge on day two, but the issues were too great to even attempt a run on the Falken Tire Road Course and he bowed out early.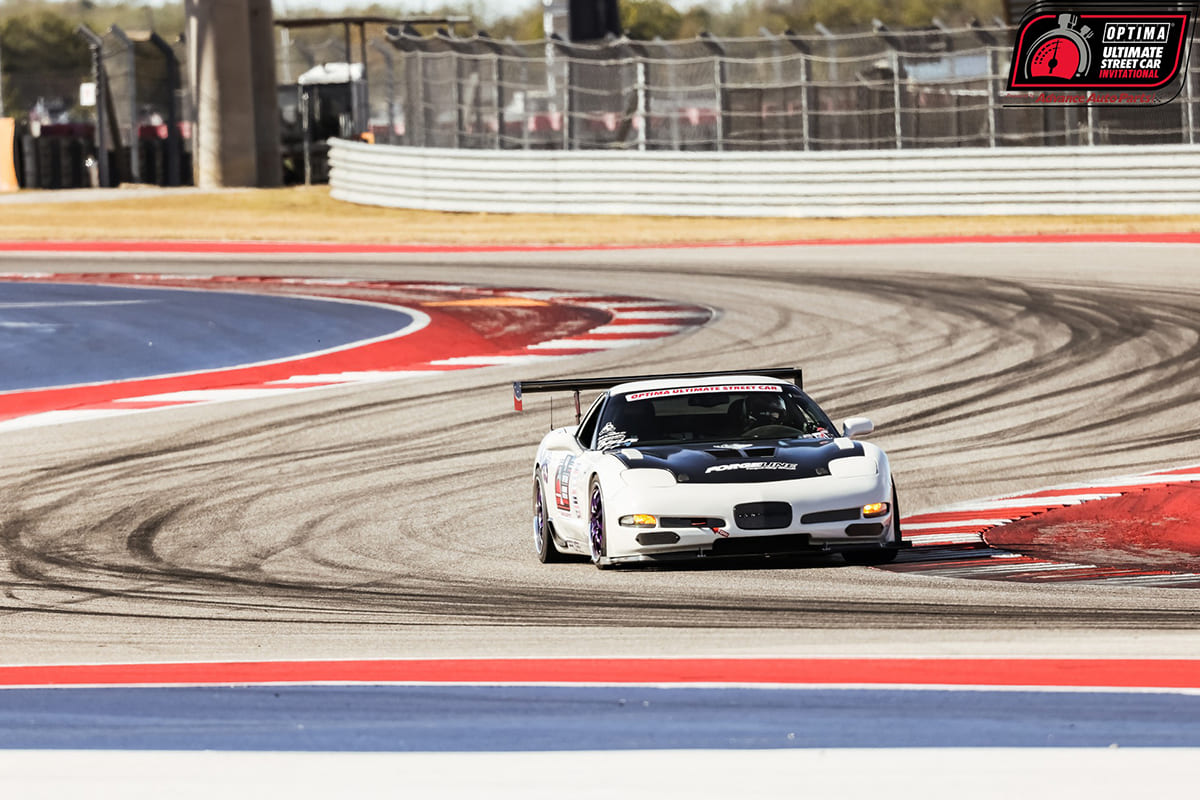 Jake Rozelle's C5 was the regular season Grand Champion, grabbing more points than anyone else in the series, so all eyes moved in his direction. He also grabbed a Top 10 in Design & Engineering (Fifth) and on the QA1 Autocross (Sixth), but Paul Curley's C5 was running lockstep with him, grabbing a pair of Third Place finishes. However, a disappointing score in Design & Engineering took both Curley's C5 and Mike Rovere's C6 out of the running for the overall title.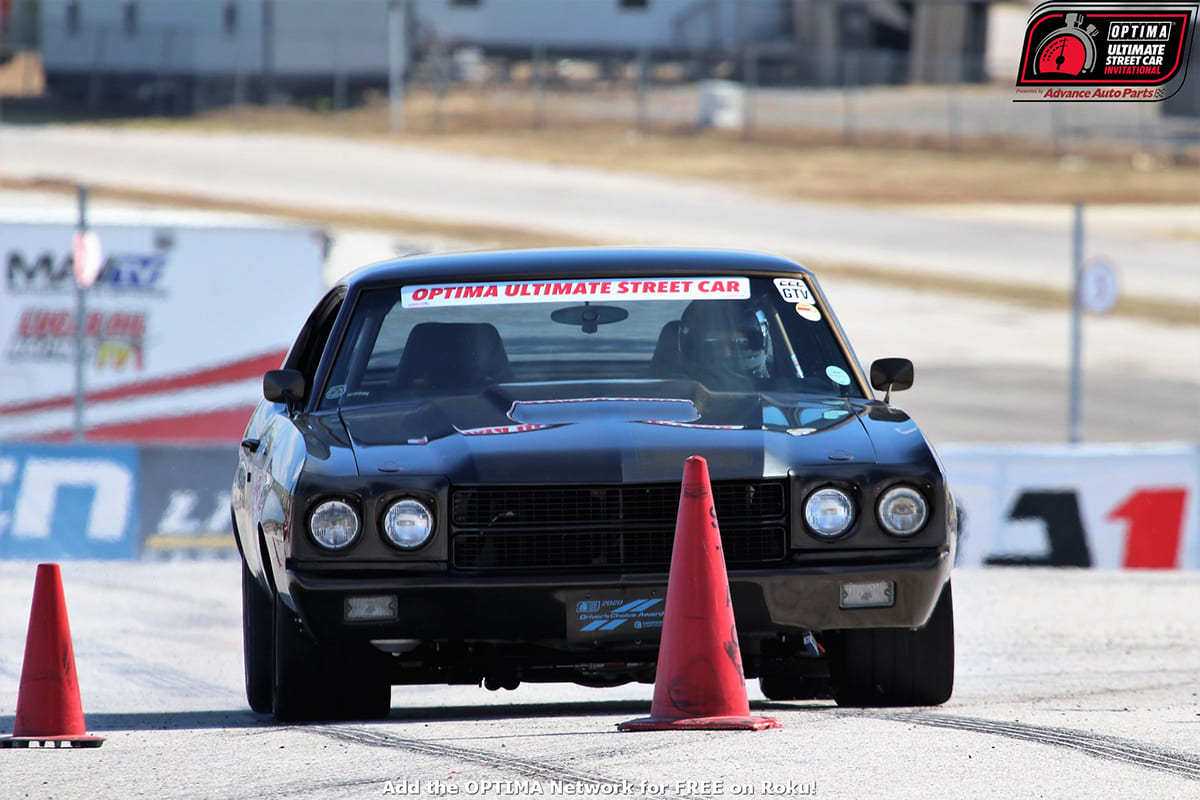 Chris Smith's second-gen Camaro continued to dominate the Design & Engineering results with another overall win, but a disappointing finish (24th) in the QA1 Autocross took him out of contention. That left the contest between Rozelle and Chris (CB) Ramey, whose C4 Corvette finished two spots ahead of Rozelle in the QA1 Autocross but two spots behind in Design & Engineering.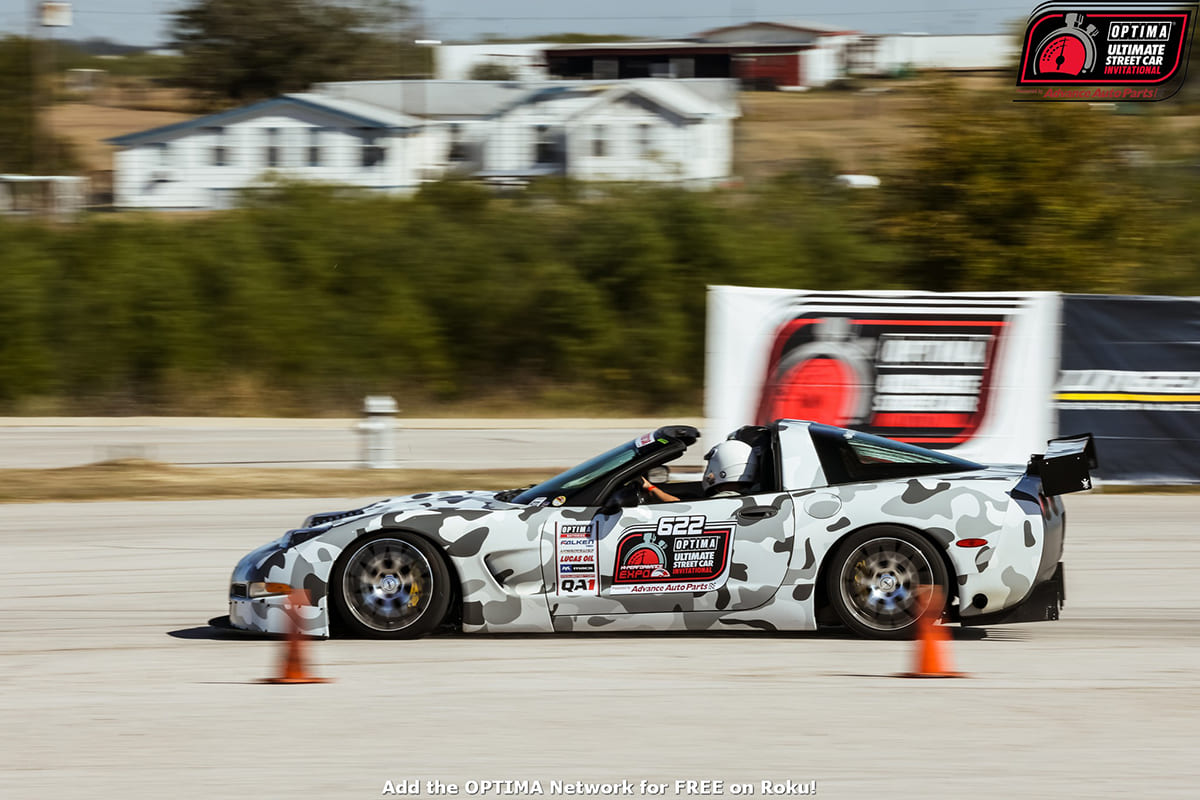 Knowing the overall scores at lunchtime on day two, Rozelle did what he had to do on the Falken Tire Road Course time trial, setting the fastest time of the day. Ramey came close, but could only muster a Second Place finish in that segment, leaving him a point behind Rozelle with just the PowerStop Speed Stop Challenge results left to decide the outcome. Rozelle held the tie-breaker (higher Design & Engineering score), so Ramey needed at least a 2-point advantage on the Speed Stop to take the win.
To say both cars "struggled" on the Speed Stop would be a relative description, as they both notched Top 10 finishes, but they couldn't hang with the all-wheel-drive Porsche and Lamborghini that finished ahead of them. Ramey managed a Fifth Place finish behind the European supercars, Paul Curley's C5, and John Laughlin's incredible Tesla Model 3, but he still needed some help to top Rozelle. Finishing one spot ahead of him wasn't enough. Ramey needed someone else to get around Rozelle and that happened when Gunnison Jones beat Rozelle's best time by just 34 thousandths of a second in his 2006 Corvette ZO6 on his second-to-last run of the weekend.
It was a measurement of time that likely translated into mere inches on the track, but it was enough for Ramey to move ahead of Rozelle and capture the 2020 Optima Ultimate Street Car Invitational title. Most of the 2021 season has been announced and registration will open in December at www.driveoptima.com. Head over and take a look at the series rules if you think your car has what it takes to contend for the Ultimate Street Car title.

Top 10 Finishers
1. CB Ramey, 1987 Corvette, 486 points
2. Jake Rozelle, 2003 Corvette, 485 points
3. Paul Curley, 2003 Corvette, 465 points
4. Chris Smith, 1970 Camaro, 459 points
5. Robert DeuPree, 2013 Lamborghini Gallardo, 457 points
6. Mike Rovere, 2008 Corvette, 455 points
7. Cliff Elliott, 2016 Ford Mustang, 452 points
8. Jonathan Blevins, 2008 Ford Mustang, 446 points
9. Chad Ryker, 1968 Camaro, 442 points
10. Ryan Mathews, 2002 Corvette, 441 points
2021 Optima Search for the Ultimate Street Car Schedule
Las Vegas Motor Speedway March 20-21
NOLA Motorsports Park April 10-11
TBD May 28-30
Atlanta Motorsports Park June 19-20
Utah Motorsports Complex July 17-18
Road America August 20-21
NCM Motorsports Park October 9-10
Optima Ultimate Street Car Invitational at LVMS November 6-7