By John Gilbert – Photography by the Author
The great state of Texas is known for having a lot of good things, and that includes plenty of classic trucks. In this article our focus is trained on informing the DIY guy how he can handle every phase of installing an aftermarket AC system in his truck, including how to recharge the AC system with R134a for as little money as possible.
Our subject vehicle is an almost completely stock 1967 Ford F100 Ranger that came factory equipped with a Ford 352 engine and manual 3-speed transmission. The air conditioning system of choice for this project is Old Air Products' Hurricane complete AC system for 1967 to 1972 Ford trucks (PN CAP-6710H-DS) with a driver side AC compressor. (It's the big-block FE engine that dictates a driver side AC compressor. If you have a 1967 to 1972 Ford truck with a small block engine the kit is PN CAP-6710H-PS—the PS at the end indicates passenger side.)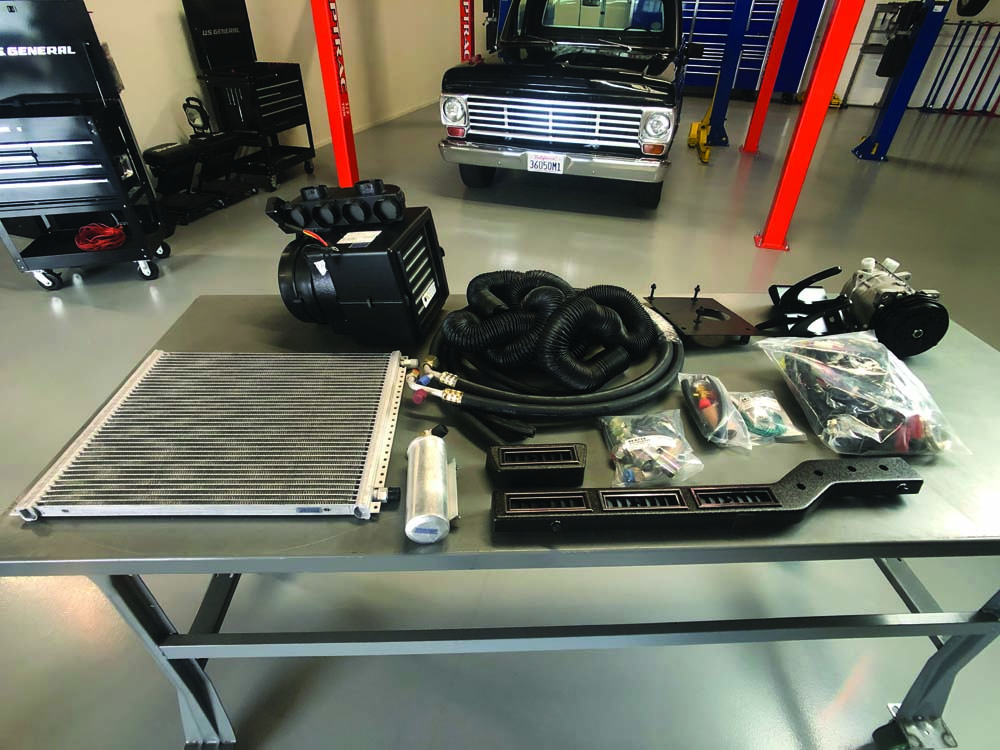 Read More: How To Install EZ Clip AC Fittings To Keep Your Hot Rod Cool
Not only does Old Air Products' Hurricane AC system provide freezing-cold air, it also features a heater and defroster. The added bonus to this type of combined system is the defroster works faster thanks to extracting the moisture out of the windshield fog. Of course having a heater in the wintertime is as nice as having air conditioning in the summertime.
Classic Truck Performance's approach to undertaking this particular project was to illustrate to readers the most economical means to install quality air conditioning in a classic truck without compromise. Typically a serpentine pulley system is part of upgrading to air conditioning, but as anyone who has priced a serpentine system realizes it can add over double to the cost.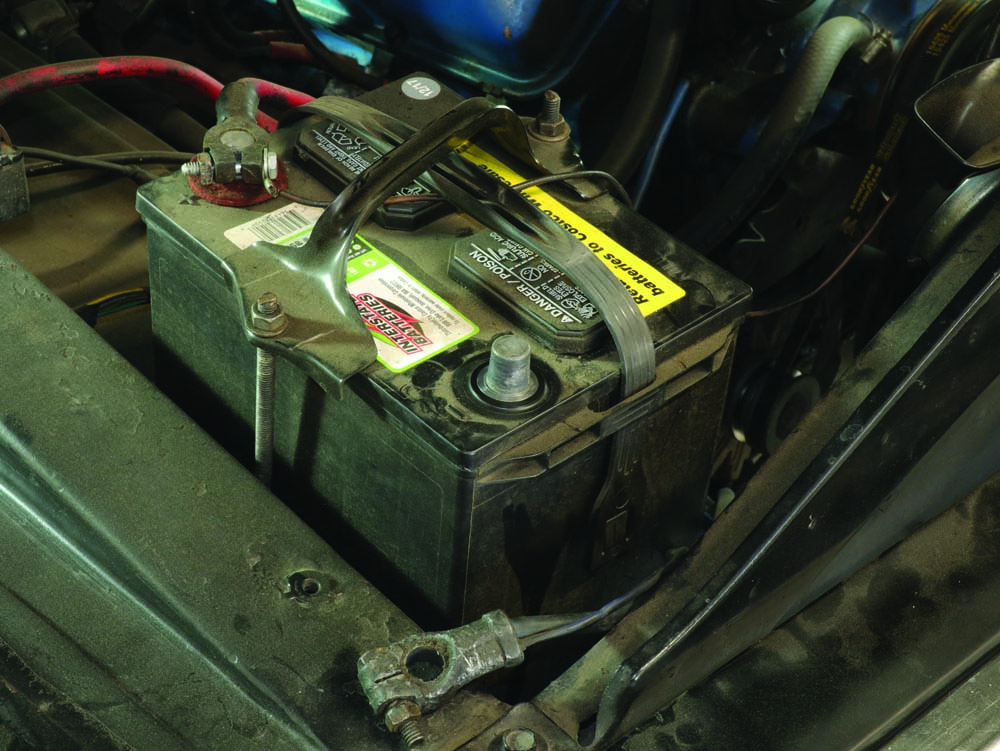 Part of the motivation to undertake a DIY project is to save money on labor costs and the other half is acquiring tools to be ready for the next time—not to mention the satisfaction of doing it yourself. That's where shopping at Harbor Freight Tools came in handy. We were able to buy specialized tools for a great price and be equipped to meet the next project.
The history of how an aftermarket manufacturer aimed toward customizing came to be is always an interesting story. In their words: "Old Air Products was established in 1989 with the concept of manufacturing an AC, heat, and defrost system that would fit any vehicle. We quickly found that with the large variety of vehicles and personal owner preferences we needed to provide a system with variable choices to allow our customers to customize the AC system to fit both stock and custom vehicles.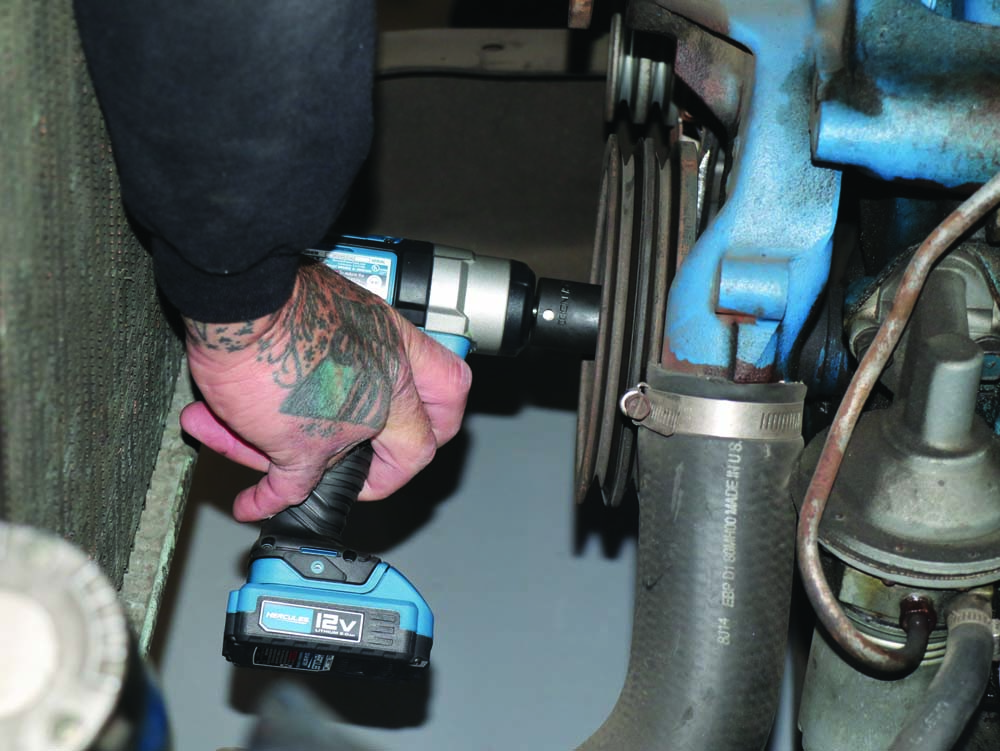 Watch More: 1967 F100 Old Air AC Install using Harbor Freight Tools
"This was the beginning of our Hurricane series systems. When we designed our AC system we had a few things in mind. Make a system that is compact, modular, easy to service, and easier to install. It was important that the evaporator serve as the backbone for a fully customized installation. What we achieved was the Hurricane system is designed to replace the factory heater and mount up in the space vacated by it. We attained what we set out to accomplish.
"What is amazing is the variety of vehicle applications it fits. There are three variations of the Hurricane, the only difference being where the tubes exit the case and thus go through the firewall. A side-exit fitting design allows for a clean firewall installation. With a wide variety of switching and venting options, one of these systems will fit just about any American-built car from 1928 through the mid '80s, most foreign cars, as well as later-model vehicles.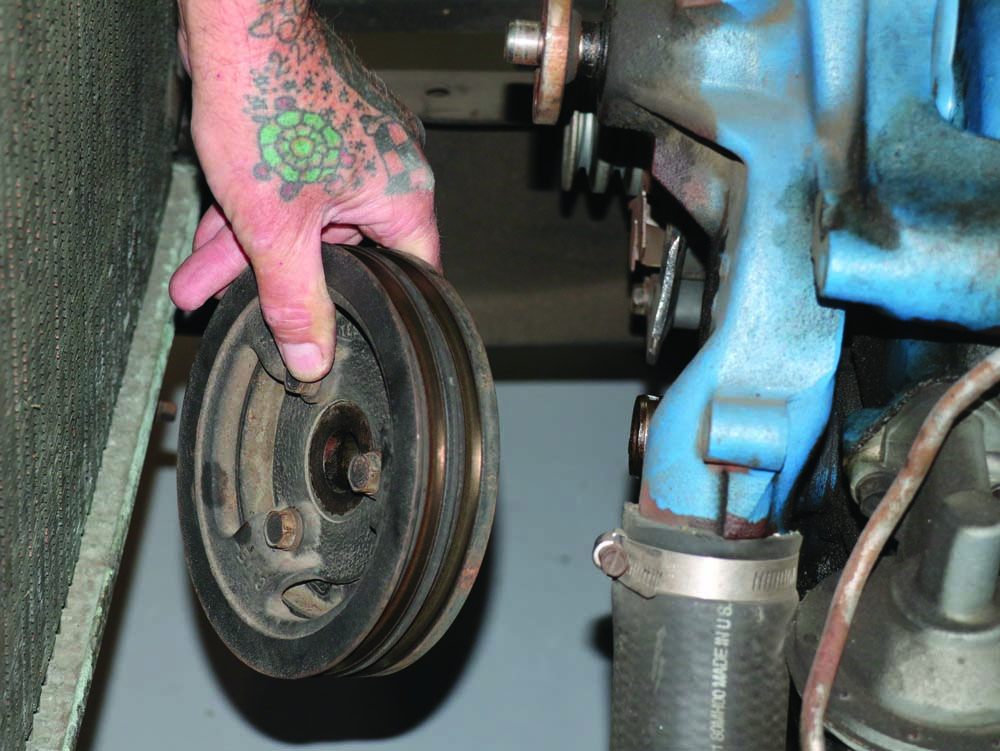 "Our next step was to build upon the Hurricane AC systems by adding custom mounting plates, custom condenser assemblies, and switching packages to make custom kits for many of the more popular vehicles."
Watch More: Vintage Air – How AC Works Whiteboard Video
Use the following photos and instructions in conjunction with the installation instructions from Old Air Products that are included with the 1967 to 1972 Ford trucks kit.
Sources
Old Air Products
(817) 531-2665
oldairproducts.com