By Fuelish Media – Photography by the Author
Nothing gets us more pumped up than seeing classic trucks that can roar and lay down some serious power. One recent event that brought out a plethora of truck racing action was the Pro-Touring Truck Shootout. Held at the Wild Horse Pass Motorsports Park in Chandler, Arizona, April 10-11, 2021, this event had some of the nation's best pro touring trucks and racers in attendance.
The mastermind behind this event was Arnie Gonzalez, who was inspired by other challenge events that classic truck magazines had put on in the past. Gonzalez is also no stranger to racing and other autocross events as he has been a regular participant at them. Though he was able to get his fix for racing, he wanted to see more trucks competing alongside him. As the old saying goes, if you want something done right, do it yourself.
Read More: Edelbrock E-force Supercharger: Forced Induction Fundamentals
In 2020, Gonzalez started and campaigned the first Pro-Touring Truck Shootout, which was held at the NCM Motorsports Park in Bowling Green, Kentucky. Though there were lots of restrictions due to COVID-19, the best of the best showed up and hit the track hard. With a strong backing of enthusiasts for this first-time event, Gonzalez decided to throw the next event in the West.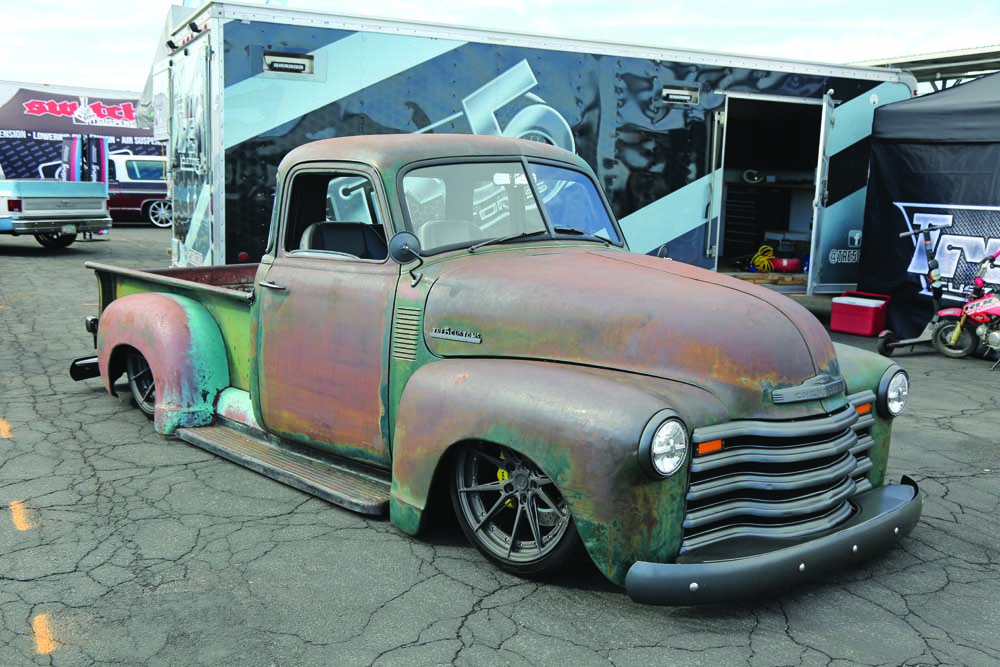 With the stage set in Chandler, the team at Racing Byrds set up multiple tracks to put the competing vehicles to the test. First up was the Autocross course that had trucks screaming on the blacktop while staying within a set of cones. As competitors navigated through the course, they did their best to keep it within the track limits as a knocked-over coned added 2 seconds to a lap time.
To help prove that these trucks were well rounded, there was a Driveability Cruise that spanned over 30 miles and ended with an open house at GSI Machine and Fabrication's headquarters. This was one our favorite parts as we got to see these trucks cruising the streets together in a full-on takeover. Some guys even went head-to-head during the drive to show off their performance on the open highway.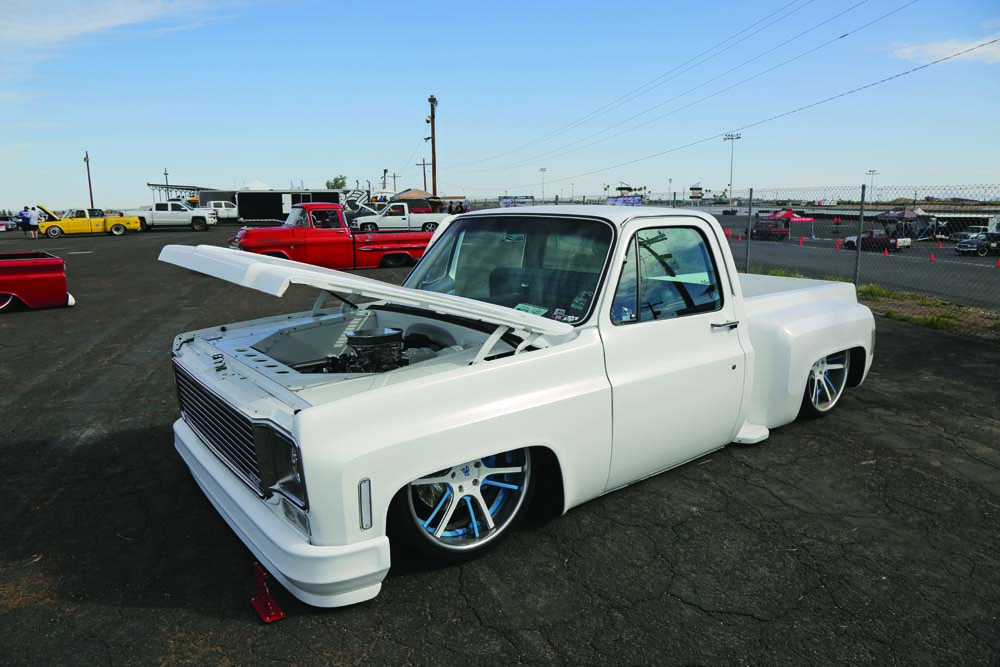 The last day saw the Speed and Stop Challenge where a shorter and smoother track was laid out. Trucks were flying on the course in order to bring times down and fully stopping before a final set of cones. Stopping too late and running over the last set of cones deleted a driver's lap time. This portion was definitely challenging to figure out stopping distances to make sure times were low and counted.
Read More: How To Increase Horsepower With Proven Bolt Ons For Your LS Engine
Additionally, there was a Driving Experience where you could pay extra to go flat out on a longer road course. This was not part of the competition but was a super fun segment to be a part of. There was even a show truck area of the event that brought out some real stunners and made for an all-around badass autocross event. We certainly had a good time watching all the racing and it was refreshing to witness a different kind of truck event. For more info on future Pro-Touring Truck Shootout events, check out protouringtruckshootout.com.
Final Results
| | | | |
| --- | --- | --- | --- |
| Outlaw Class | AutoX | Speed Stop | Total |
| 1st Jimmy Bullard 1975 Chevy C10 | 31.429 | 11.704 | 43.133 |
| 2nd Kevin Phillips 1991 Chevy S10 | 31.699 | 12.203 | 43.902 |
| 3rd Duke Roddy 1965 Chevy C10 | 31.761 | 12.257 | 44.018 |
| | | | |
| --- | --- | --- | --- |
| T1 Class | AutoX | Speed Stop | Total |
| 1st Michael Williams 1969 Chevy C10 | 31.845 | 12.199 | 44.044 |
| 2nd Sean Kelly 1967 Chevy C10 | 32.032 | 12.267 | 44.299 |
| 3rd Preston Folkestad 1984 Chevy C10 | 32.321 | 12.889 | 45.21 |
| | | | |
| --- | --- | --- | --- |
| T2 Class | AutoX | Speed Stop | Total |
| 1st – Ross Logsdon 1985 Chevy C10 | 34.148 | 12.741 | 46.889 |
| 2nd – TJ Tomlin 1992 Chevy S10 | 33.748 | 13.24 | 46.988 |
| 3rd – Doug Goss 2002 Chevy Silverado | 34.872 | 13.468 | 48.34 |
| | | | |
| --- | --- | --- | --- |
| N1 Class | AutoX | Speed Stop | Total |
| 1st Dana Bergsten 1968 Chevy C10 | 36.093 | 13.211 | 49.304 |
| 2nd Ben Warren 1991 Chevy C1500 | 36.66 | 13.527 | 50.187 |
| 3rd Manuel Ramirez 2004 GMC Sierra | 36.68 | 13.565 | 50.245 |