By Rob Fortier – Photography by the CTP Staff
When it comes to affordable, "bolt-on" to increase horsepower for your LS engine, the $64,000 question has always been: What's real and what's nothing more than snake oil? Well, believe it or not, we actually have the answer to that—and it's rather shocking … no pun intended! We upgrade a Chevy LS ignition to boost horsepower with Granatelli Motor Sports coils and wires.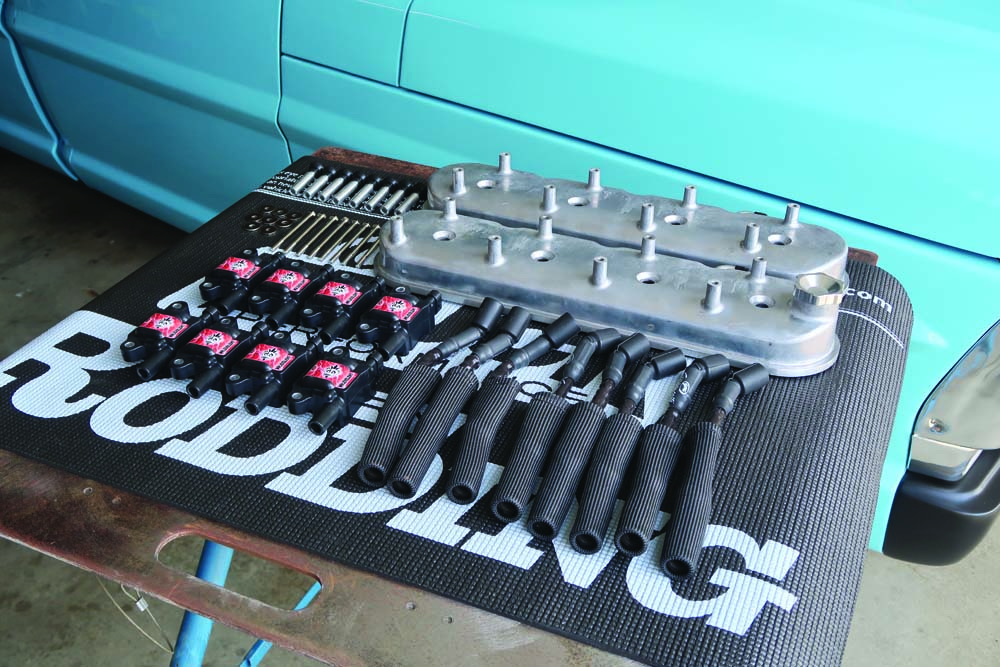 When it comes to the LS family of powerplants most don't complain when it comes to factory performance. But we're not most people, and any opportunity we get to bolster what's under the hood, we take advantage! That said, when it came to the 5.3 Vortec powering Jason Scudellari's Bumpside (yes, you read that correctly!) it already had an ample amount of boost in the form of ProCharger's D1X supercharger—putting out 18 pounds of boost at 7,500 rpm, it was already producing a not-so-modest 1,000-plus horsepower. Word on the street had it that by simply swapping the LS coil packs and wires could garner an additional 15-30 more horsepower … at least.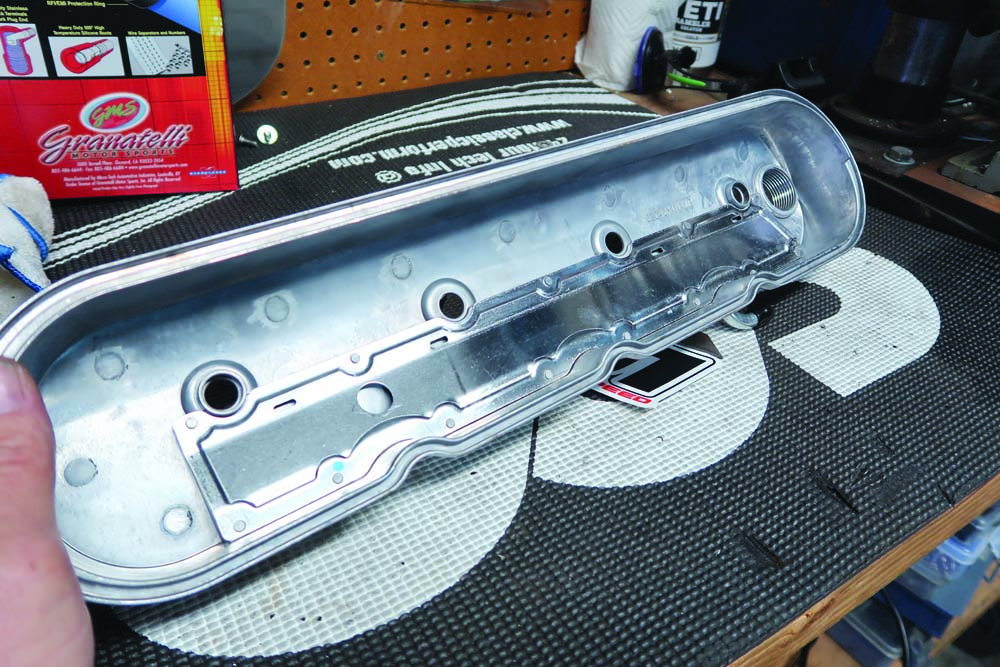 Check Out: OLD-SCHOOL OVERACHIEVER
Well, that word came from just off Highway 101 in Ventura, California—home to Granatelli Motor Sports, manufacturers of the Malevolent and Pro Extreme Series of LS/LT performance ignition coils and 0-ohm OEM replacement high-performance spark plug wires. According to owner JR Granatelli, LS & LT engine owners can expect a "minimum" gain of 8-12 hp with the smaller cubic-inch stock engines—and the bigger they get, the more horsepower achieved. Throw on a turbo or supercharger and those numbers continue to climb (simple fact being, the more need for more spark, the more the coil packs can deliver).
In a nutshell, Granatelli's OBD-II safe 5-state legal LS plug wires are, as JR put it, "like jumper cables for the coils and plugs," manufactured to increase power from coil to plug in upwards of 400 percent! With the average stock LS, the wires alone can net in the neighborhood of the aforementioned 8-12 hp; increase the demand for more spark with a forced induction system, and that horsepower gain jumps up to the higher-rent 12-15hp neighborhood! With the addition of Granatelli's 85,000V Malevolent Series ignition coil packs (50-state legal), stock/naturally aspirated engines can expect an additional 15hp increase, with the forced-induction applications more in the 35hp range. That's some serious word on the street, if we've ever heard—so we had to see for ourselves if there was any truth to these shocking claims!
Check Out: LS Swapped 1957 Ford F-100
So, instead of simply bolting on said coils and wires and report back to you, Scudellari went a step further: He also obtained Granatelli's LS valve covers, which he modified to utilize an oil breather/catch can system to accommodate the ProCharger's boost output. Following the bolt-on procedures, the truck was taken to Westech for a "formal" verification, which ultimately made JR a man of his word with a total combined 35hp increase, upping Scudellari's real-world, rear-wheel output to 1,043!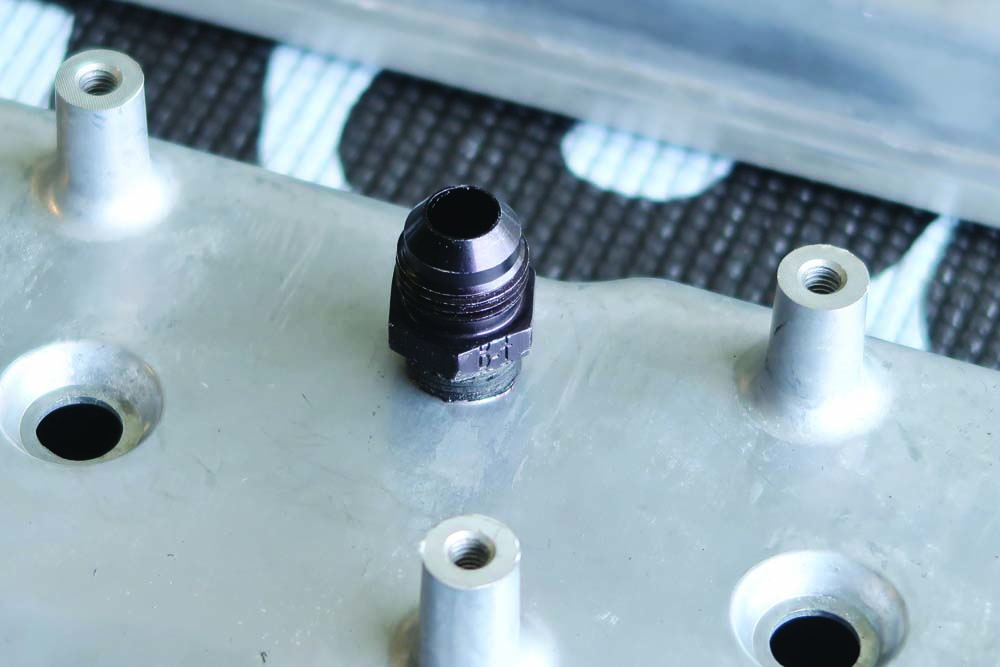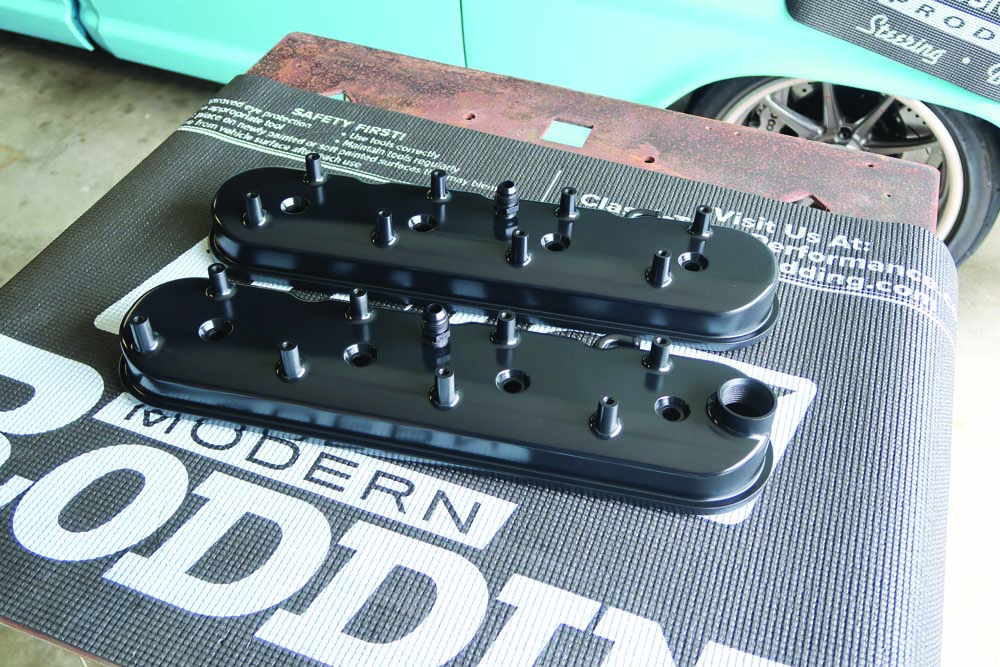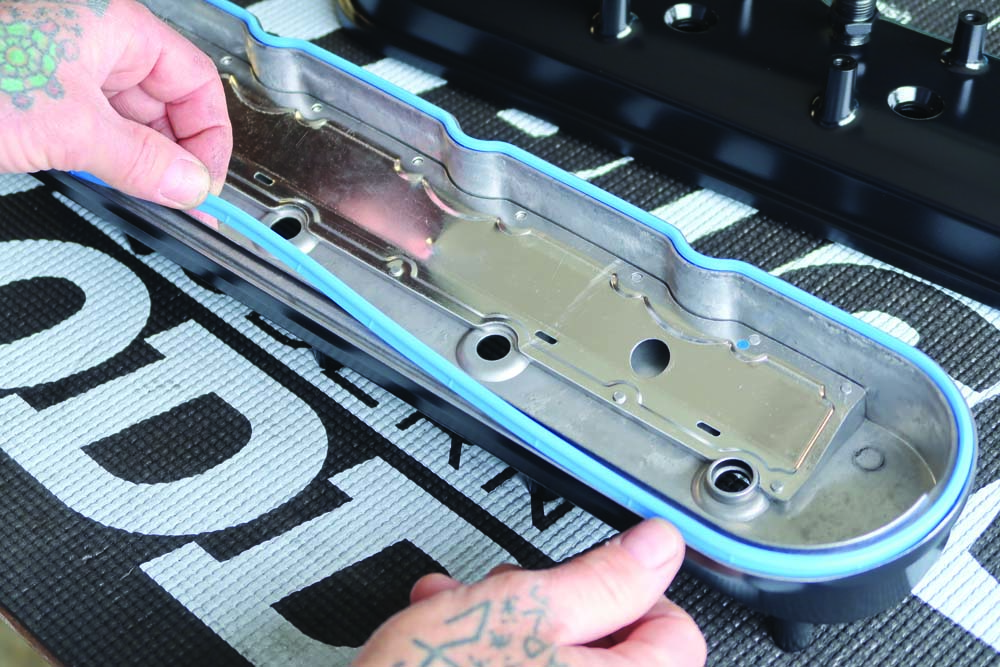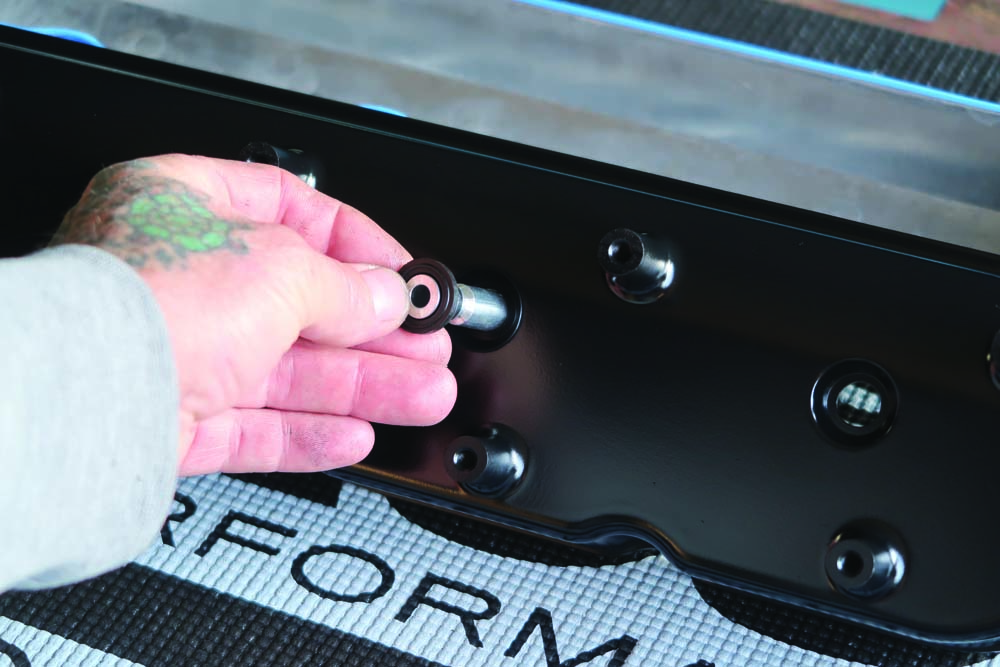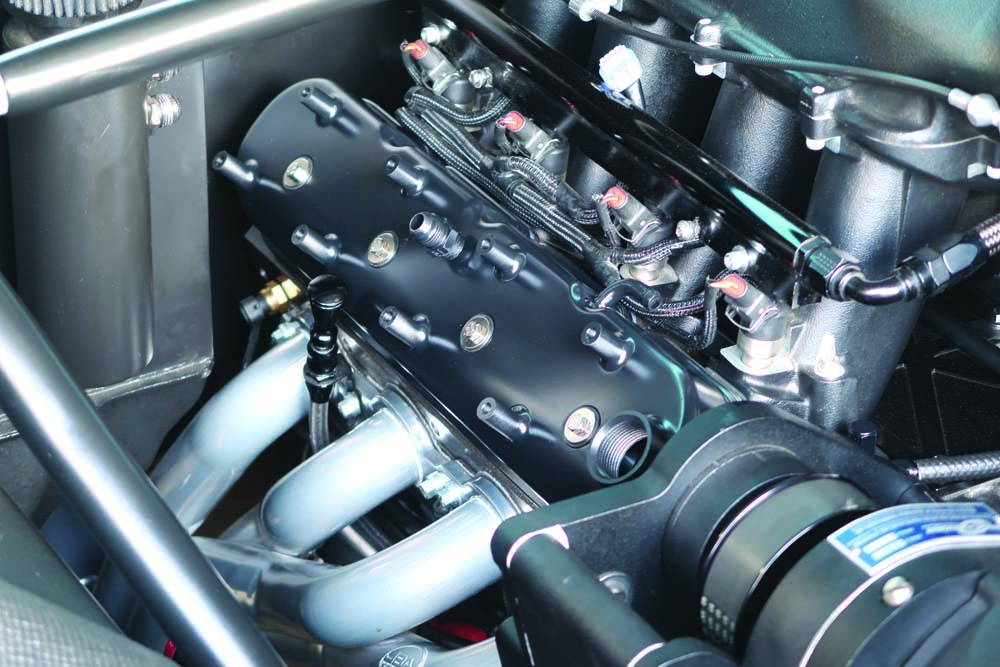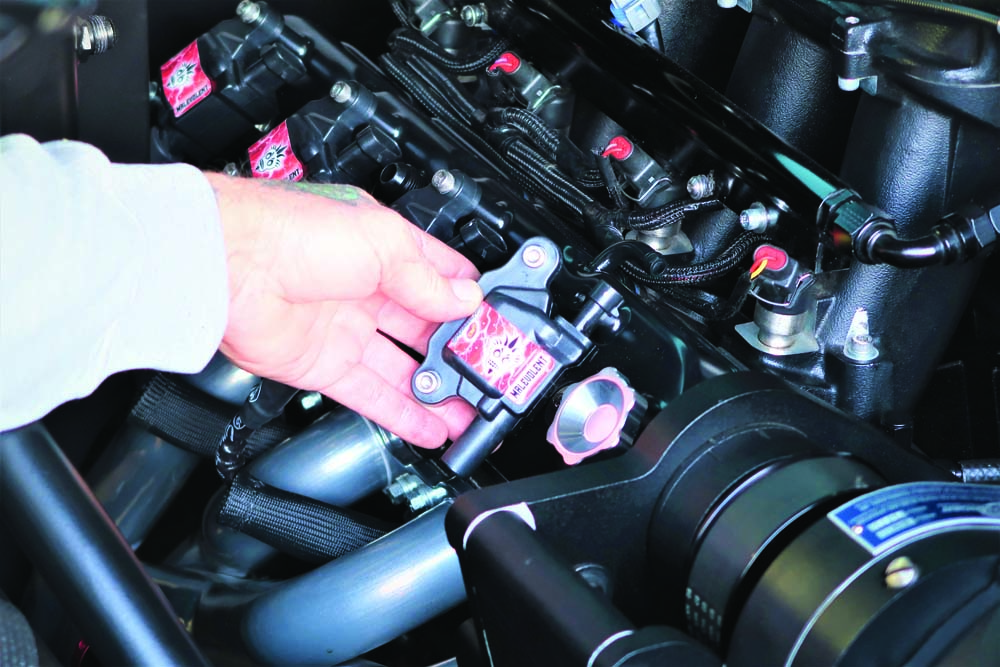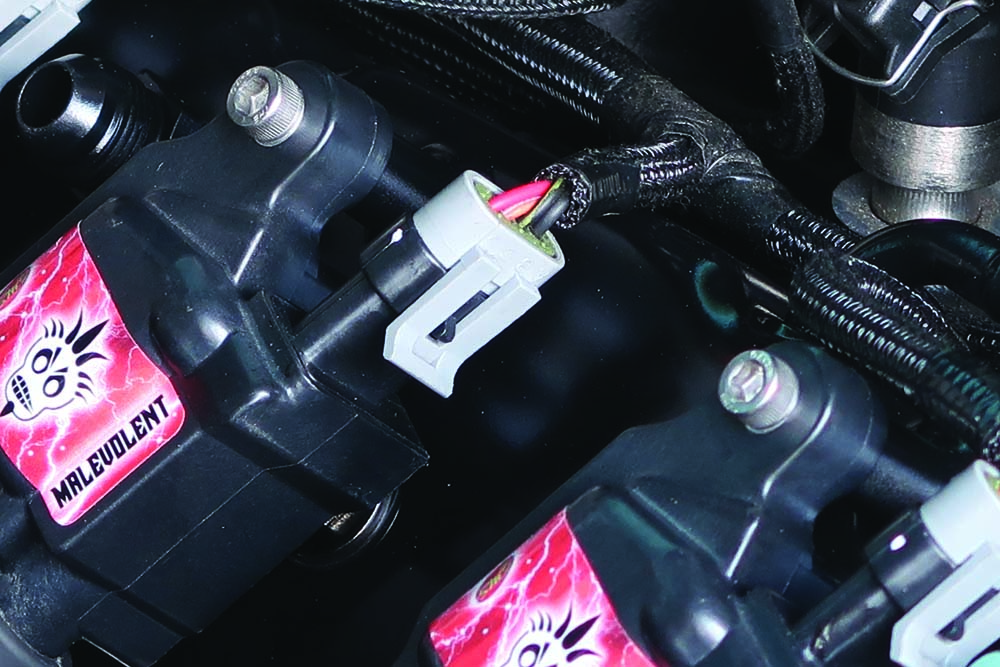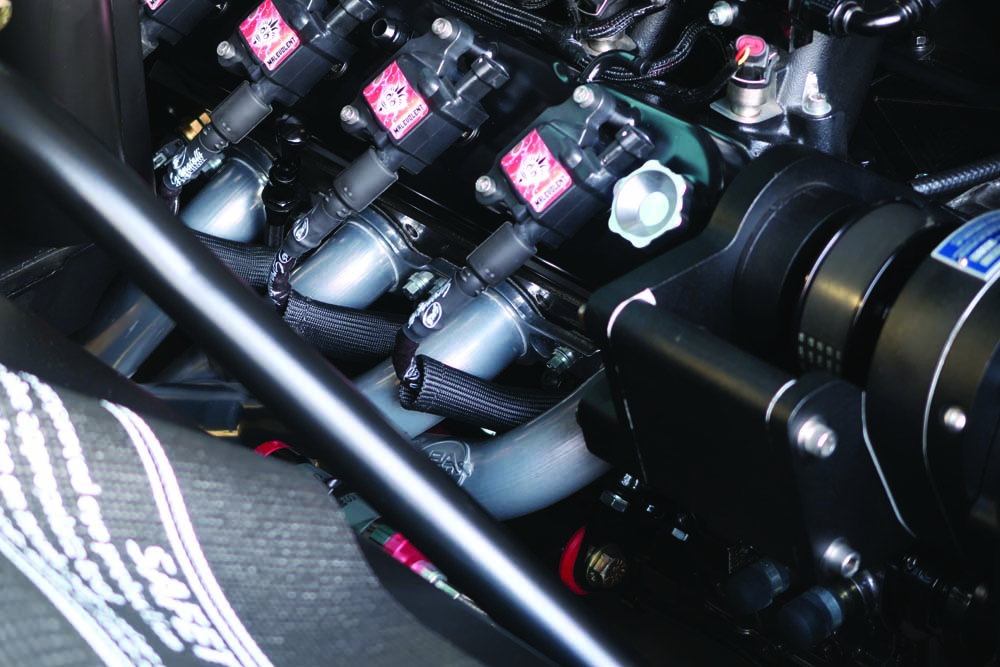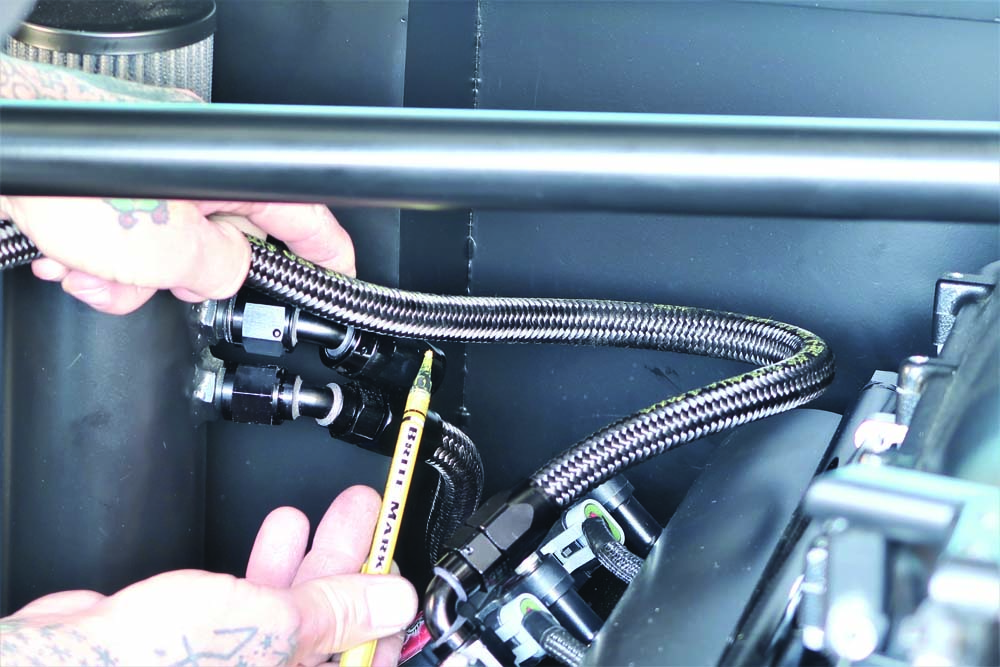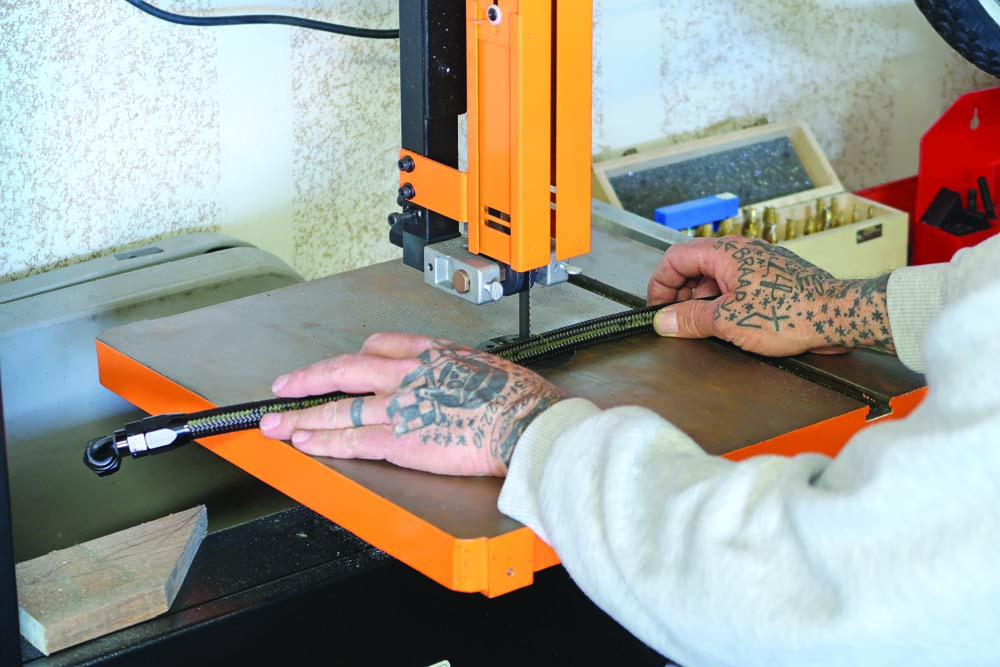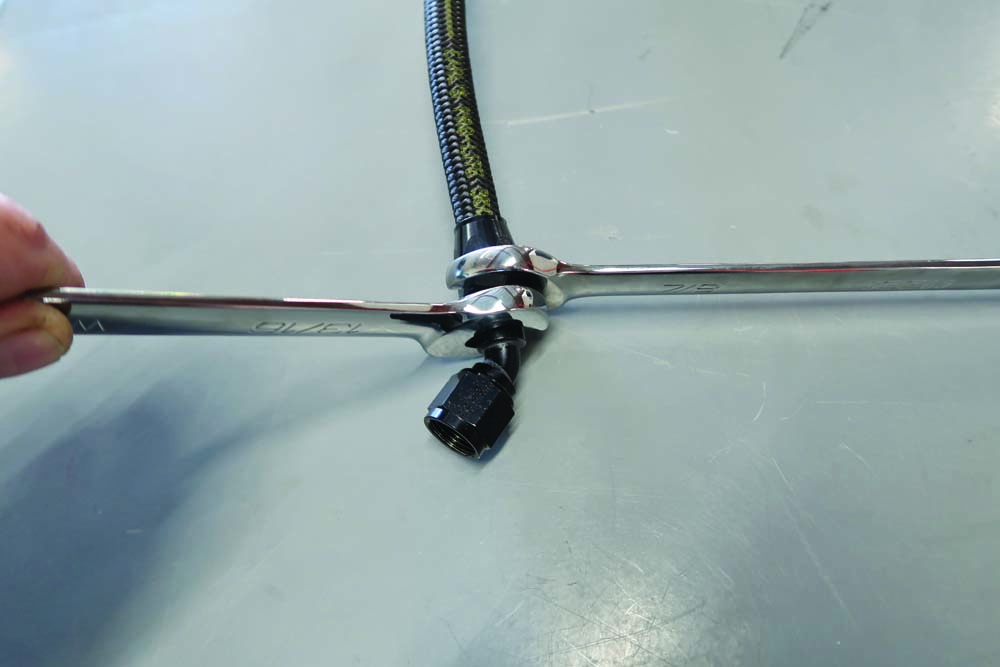 Granatelli Motor Sports
(805) 486-6644
granatellimotorsports.com