Speedway Motors' Supercharged Package Deal
By Rob Fortier – Photography by the Author
Blowers are not for everyone—nor are they for every engine. They're cool to look at, they sound bitchin when they whine at high rpm, and they definitely have the ability to exponentially boost performance, no pun intended. But they have their downsides as well: hefty investment and potential to cause unwelcome damage to an underlying reciprocating system (your engine) if not properly prepared for said forced induction.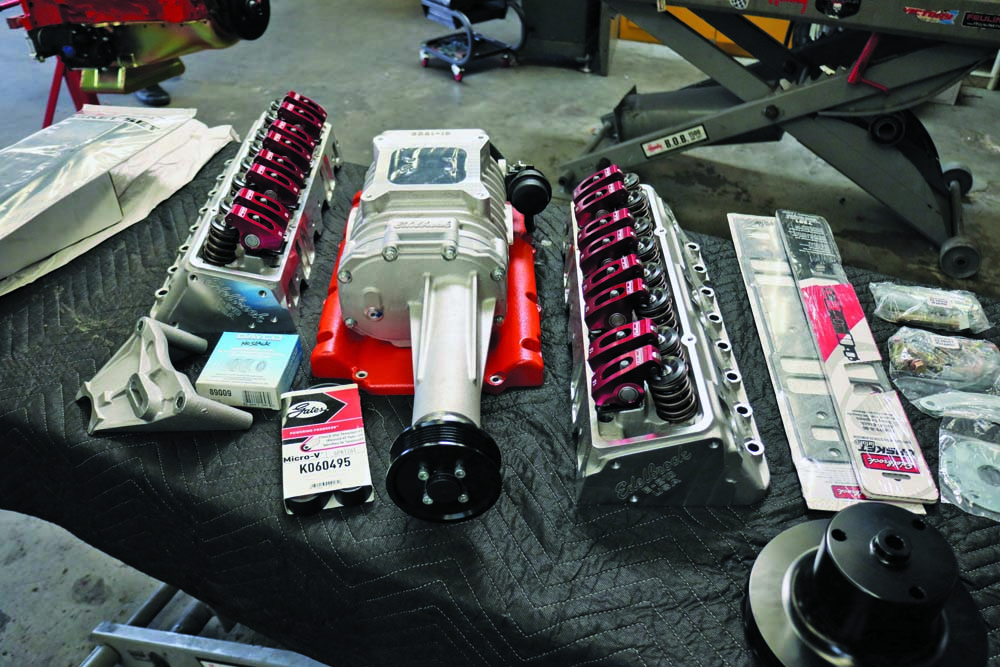 Positive displacement blowers—aka, Roots style blowers—have been around a long, long time … since the late 1800s to be exact. Originally developed by the Roots Brothers, Francis and Philander, as a means in which to improve air movement in metal-smelting blast furnaces, the idea was actually first implemented for automotive use by Gottlieb Daimler, and subsequently put into production on Mercedes-Benz models by the 1920s. It wasn't long after that hot rodders began "borrowing" the idea of engine-driven forced induction to help boost performance for street racing, dry lakes racing, and eventually sanctioned drag racing—by scavenging GMC industrial-purpose Roots blowers and facilitating a means in which to forcibly induct mass air into their Flathead V8s and early OHV engines. Next came the centrifugal superchargers, which effectively served the same purpose, however more efficiently and from within a more compact package.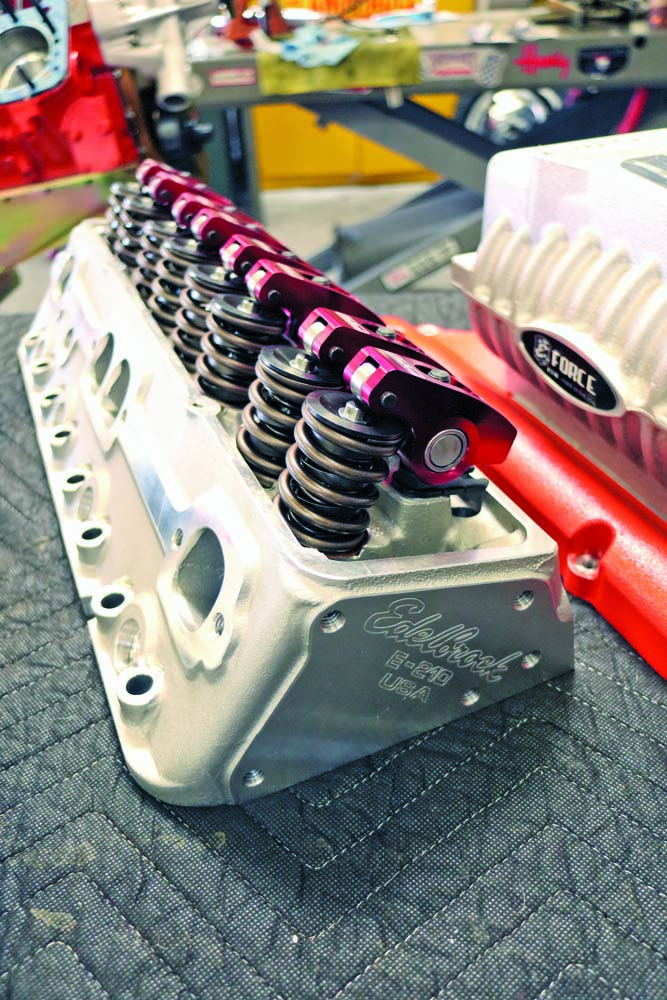 Read More: 1932 Ford Highboy Roadster Powered by Dart Small-Block Chevy
Today, both types of supercharger are still a common means in which to boost performance in the aftermarket world, and the smaller positive displacement blowers such as the Eaton-based Edelbrock E-Force 122 supercharger kit we obtained through Speedway Motors is the perfect way to add in upwards of 500-plus horsepower to a properly prepared (pre-1987) small-block Chevy or (1987-up) Vortec V8.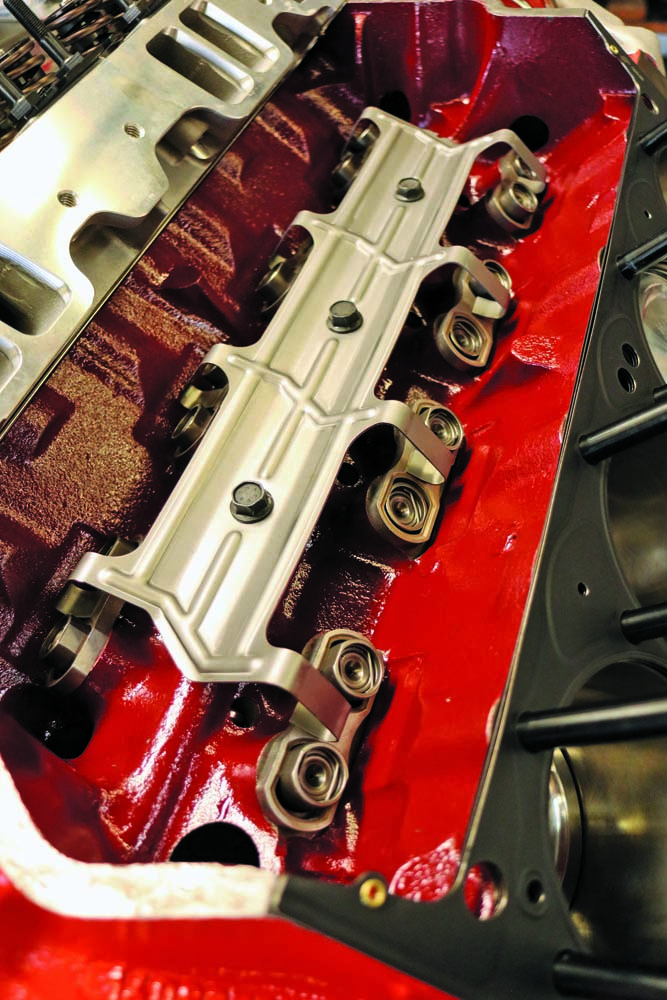 Notice we've made reference to the base powerplant twice now—while it's possible to simply bolt a blower up on any old (or new) engine that will accept it, in order to achieve optimum performance, not to mention prevent said engine from adversely reacting to all that additional forced induction, it's imperative to ensure the short and long of it (in block prep terms) are sufficient … in other words, appropriate compression ratio (9.5:1 or below) aftermarket pistons, ported factory iron or aftermarket aluminum cylinder heads, semi-aggressive cam, and an adequate ignition system, such as MSD BTM, capable of retarding timing yet still performing under all conditions, boost or no boost.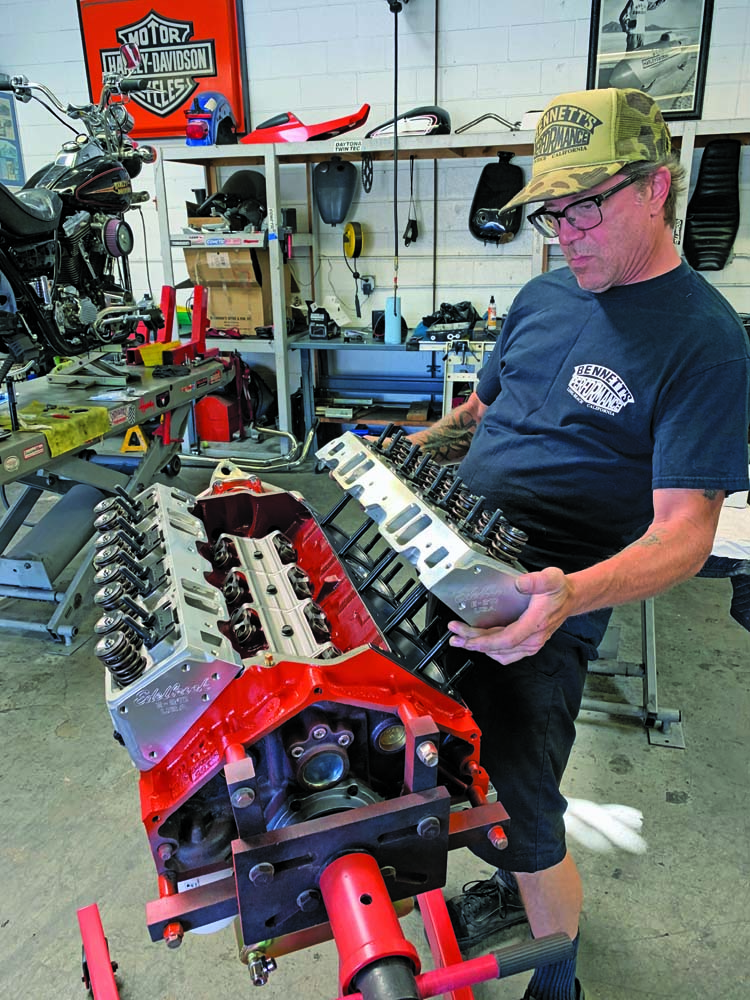 In our case, we skipped all the configuration headaches and, once again, went straight to Speedway for not only a complete Scat rotating assembly (crank, CP pistons, and rods), but the appropriate valvetrain system with a set of Edelbrock's E-210 complete cylinder heads and Performer RPM hydraulic roller cam. The E-Force supercharger kit also dictates the use of a long-style water pump and high-volume fuel pump, which we also obtained from Speedway Motors in the process.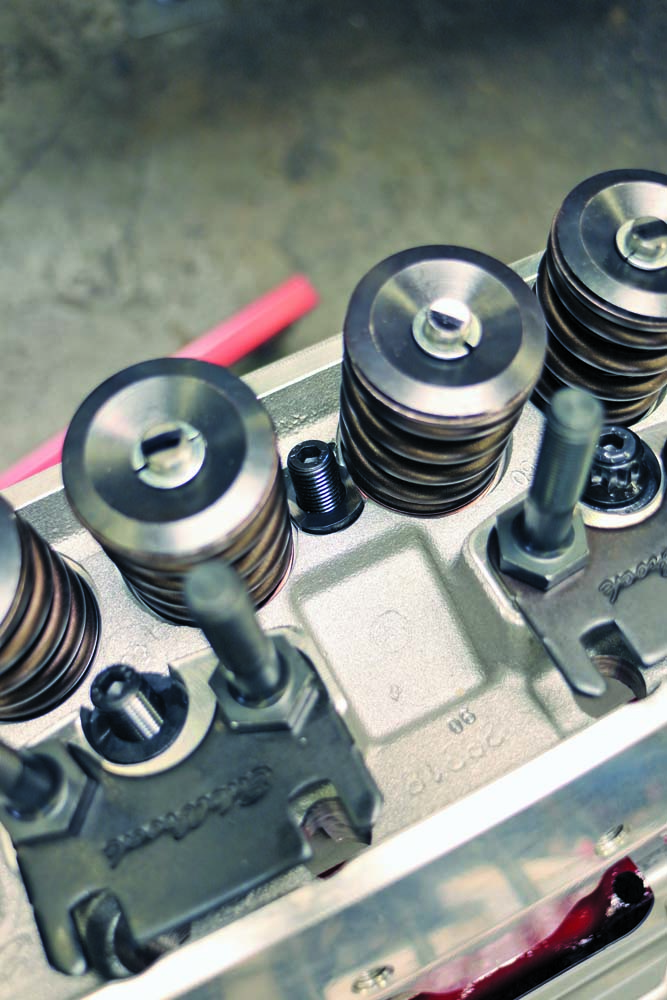 Speaking of fuel delivery, the E-Force supercharger kit doesn't care whether it gets its fuel from a carburetor or a throttle body. However, to ensure optimum performance and further safeguard our investment, we opted to go the latter route and utilize a blower suitable Sniper EFI from Holley, allowing us better and more efficient tuning capabilities in the long run without any sacrifices other than time … and maybe a little money!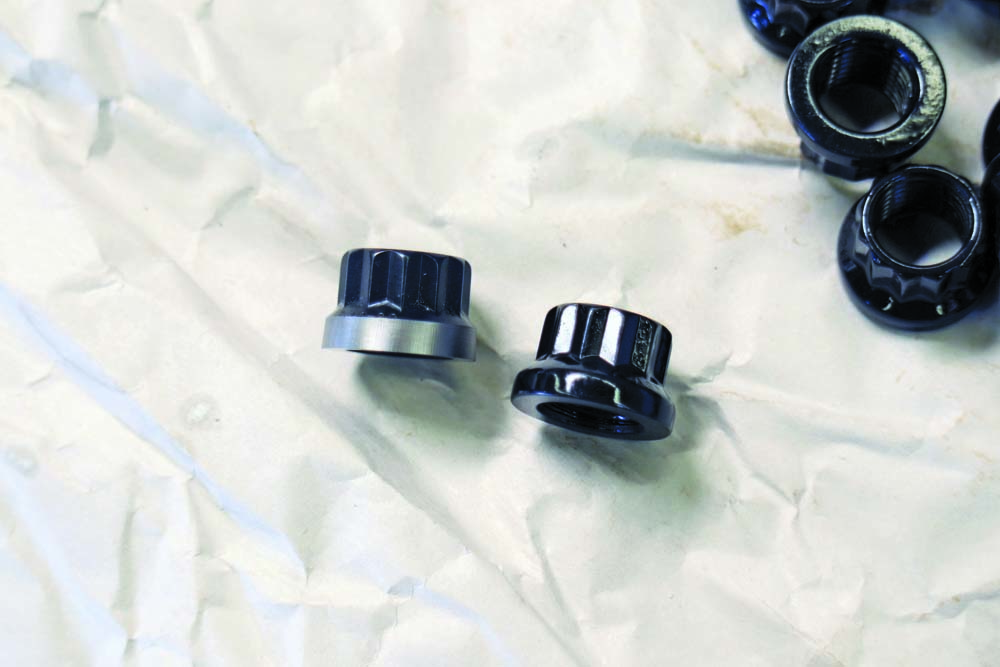 Read More: Ragtop Hot Rod Restoration: A Supercharged Flathead 1939 Ford Convertible
So, while modular & LS engines may still be all the rage, the venerable small block chevy has by no means been left in the dust. Quite the contrary. We love a good old-fashioned small block chevy—be it a traditional early 350 small block or later Vortec V8, as such … especially one with a compact supercharger perched atop! Follow along as we keep the Roots tradition alive and well with our buddy Eric Bennett, a freshly built Chevy short-block, and our blower bounty from Speedway Motors!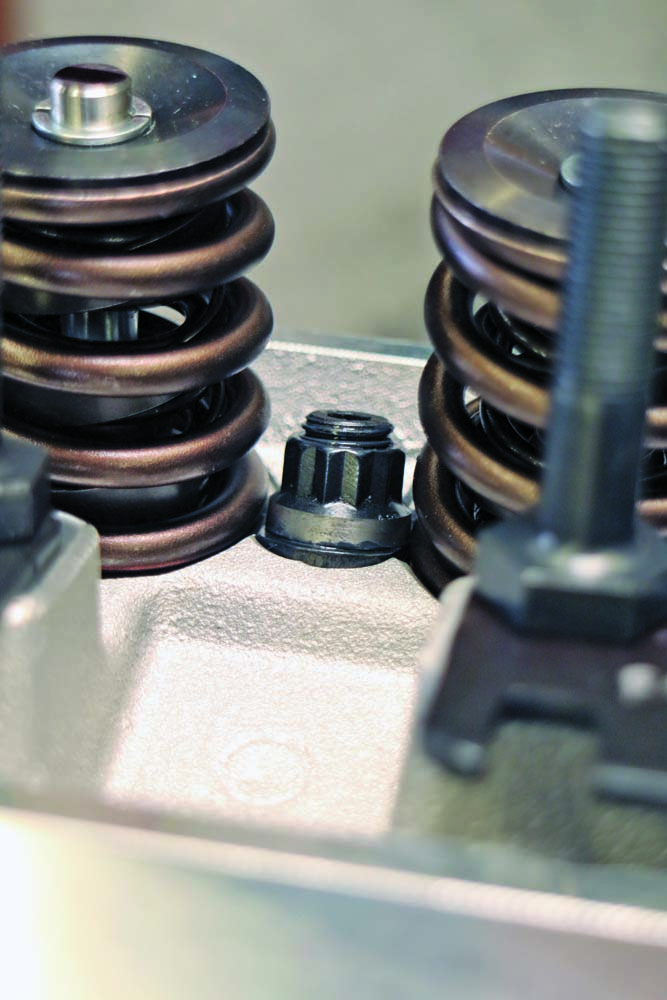 Sources
Speedway Motors
(855) 313-9173
speedwaymotors.com
ARP
(800) 826-3045
arp-bolts.com