More than 2,500 Classic Chevrolets Roll Into the 7th Annual Danchuk Tri-Five Nationals
By Tommy Lee Byrd   –   Photography by the Author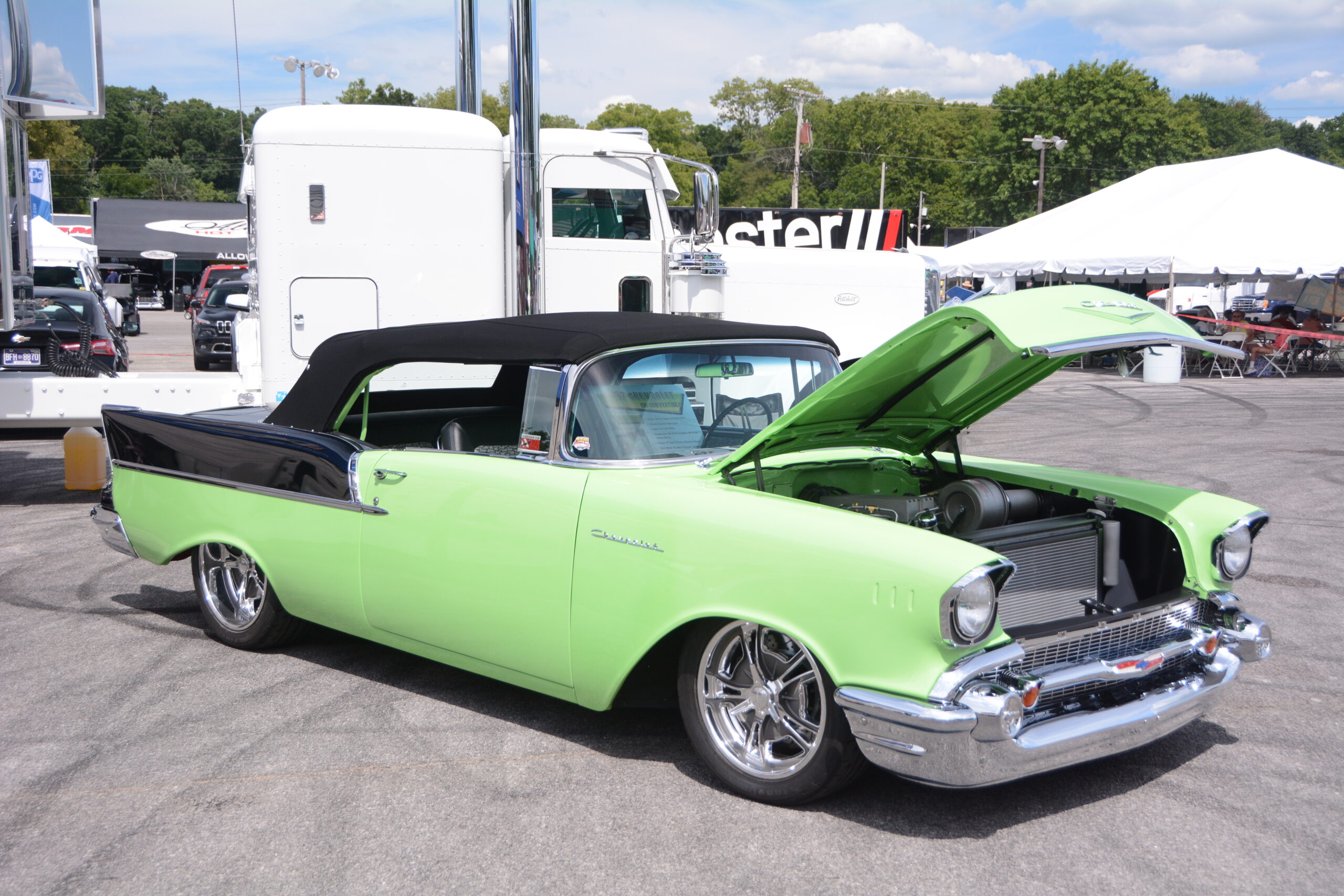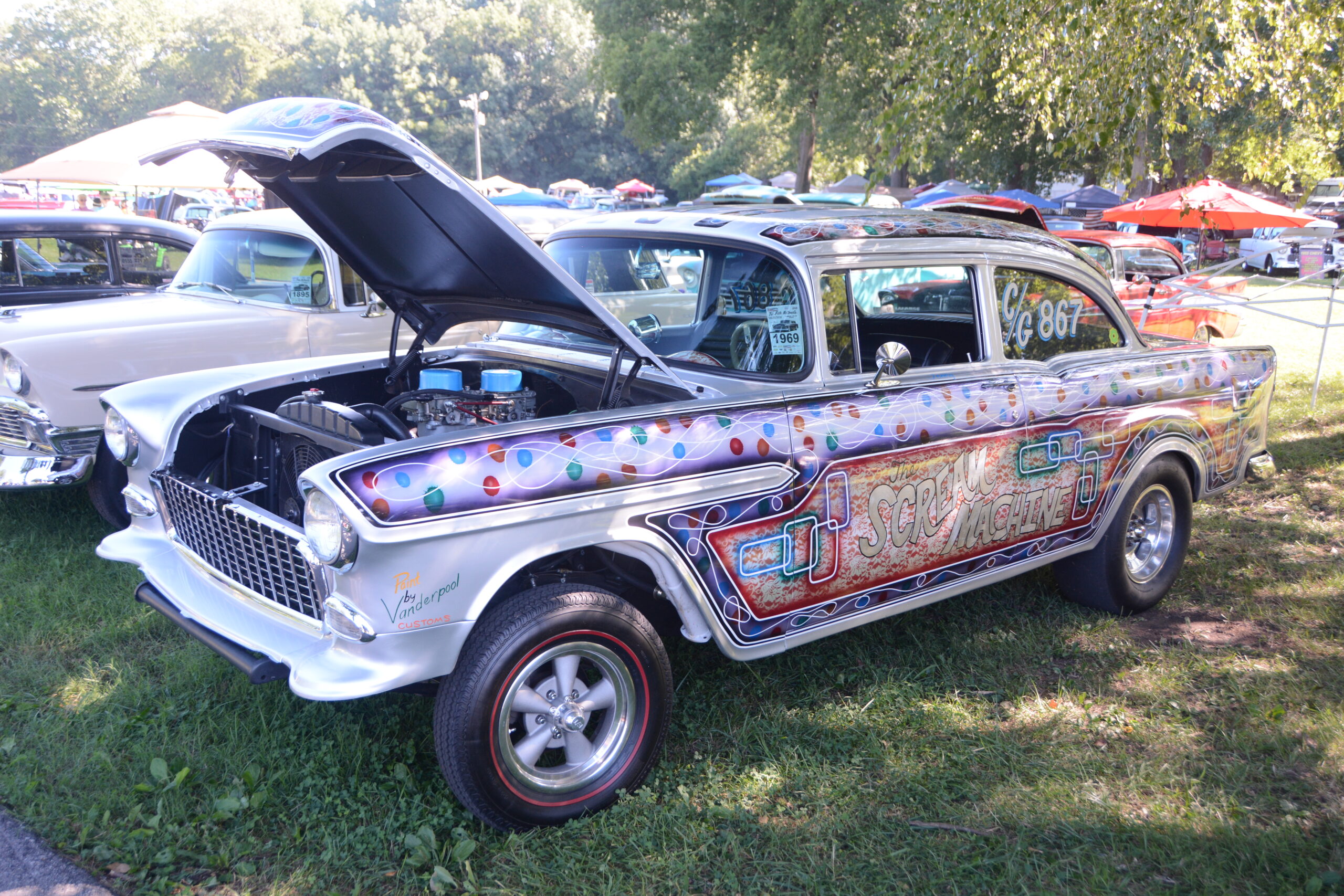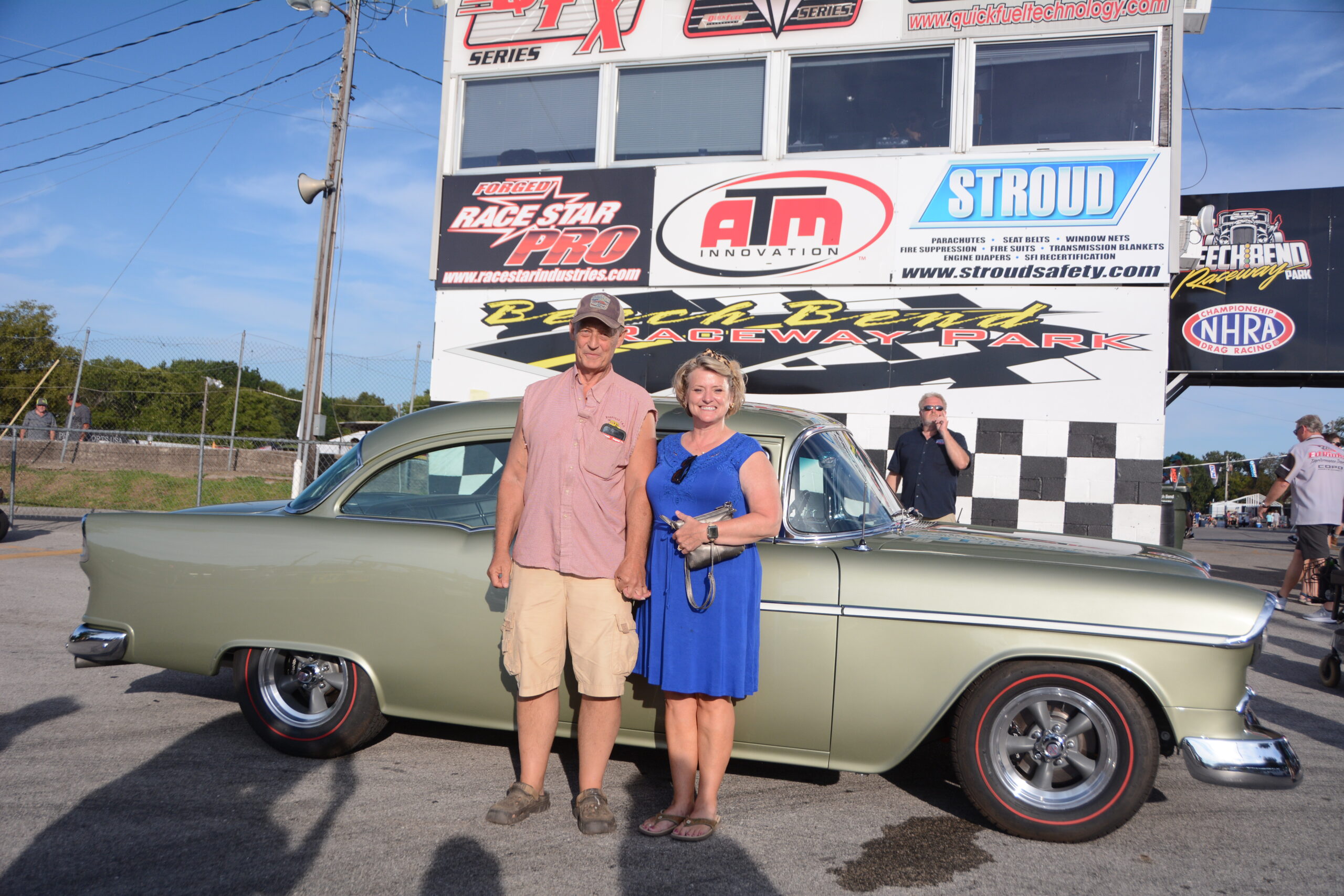 The final act of the Danchuk Tri-Five Nationals is calling out the winner of the giveaway car. Woody's Hot Rodz knocked this one out of the park, with a cool '60s theme that features Impala bucket seats and console and an LS engine dressed as a 409. Tim Boisture of Sacramento, KY, is the new owner of this fine '55!As summer winds down and the kids prepare to go back to school, car show season intensifies in the Mid-South. The NSRA Street Rod Nationals kicks off August, and the following weekend is the Danchuk Tri-Five Nationals held at historic Beech Bend Raceway Park in Bowling Green, Kentucky. 2022 marked the seventh rendition of this incredible event, a car show and drag race, that brought more than 2,500 classic Chevrolets into town. The idea of focusing strictly on '55, '56, and '57 Chevrolets allows like-minded enthusiasts to converge each year for the world's premier Tri-Five event.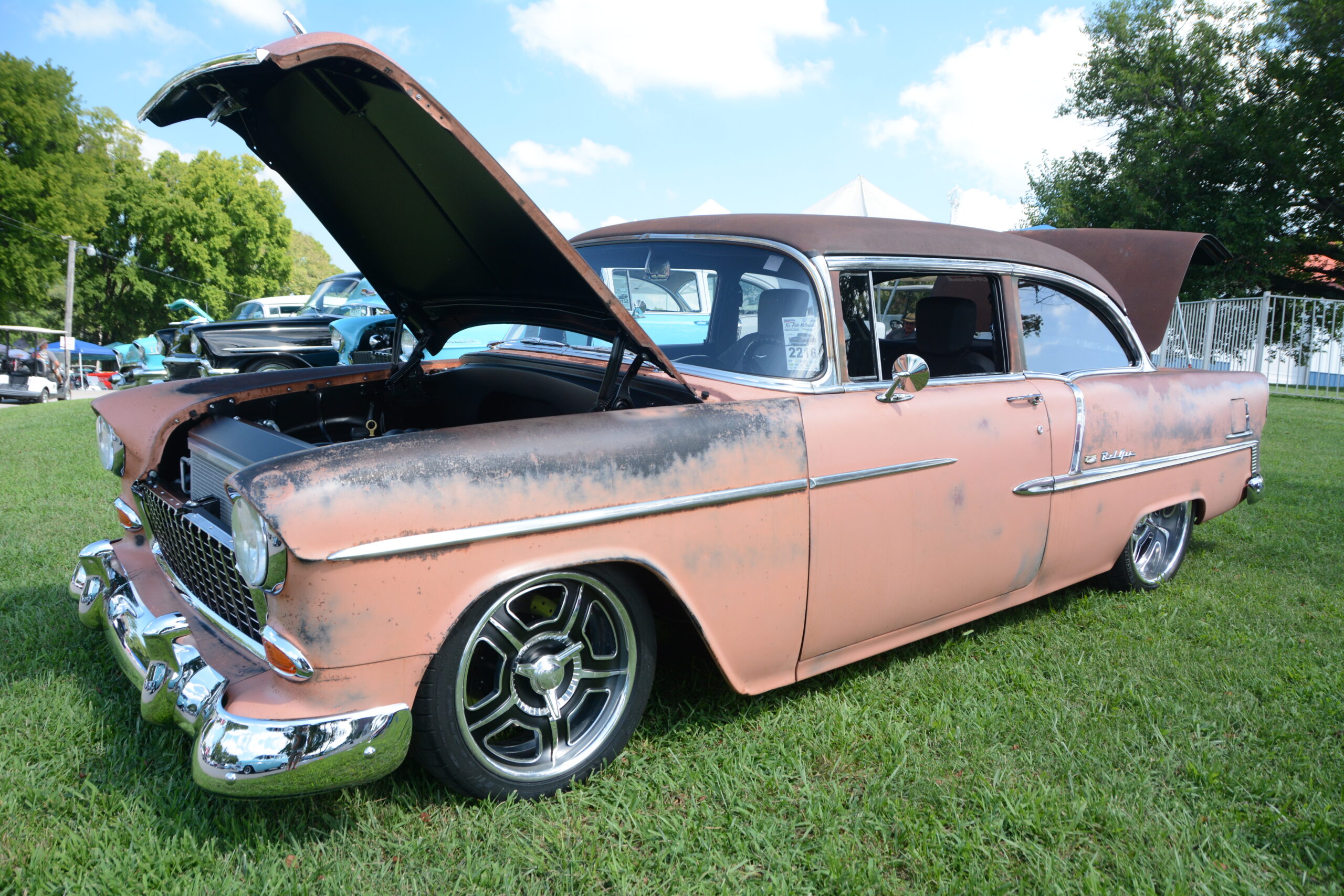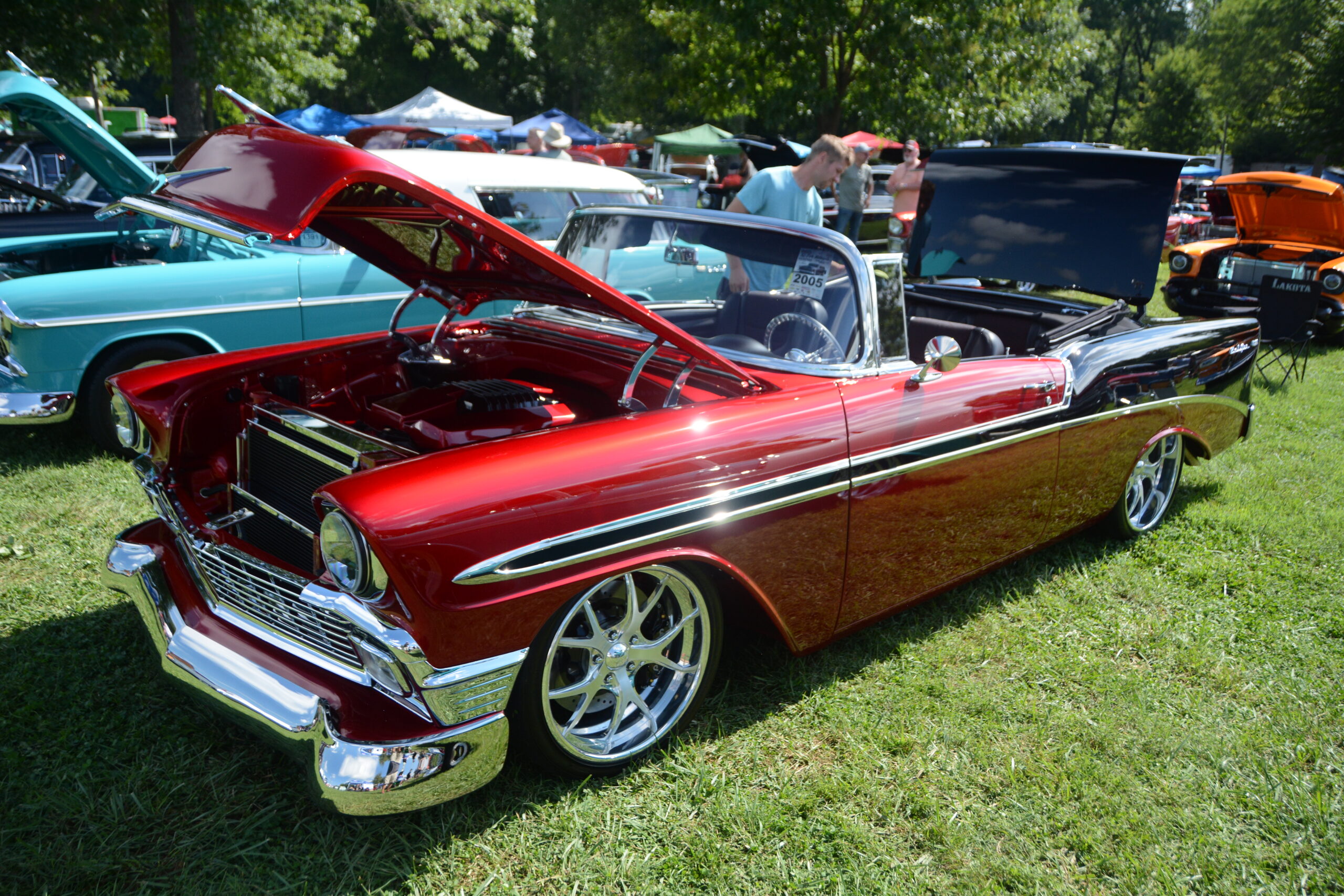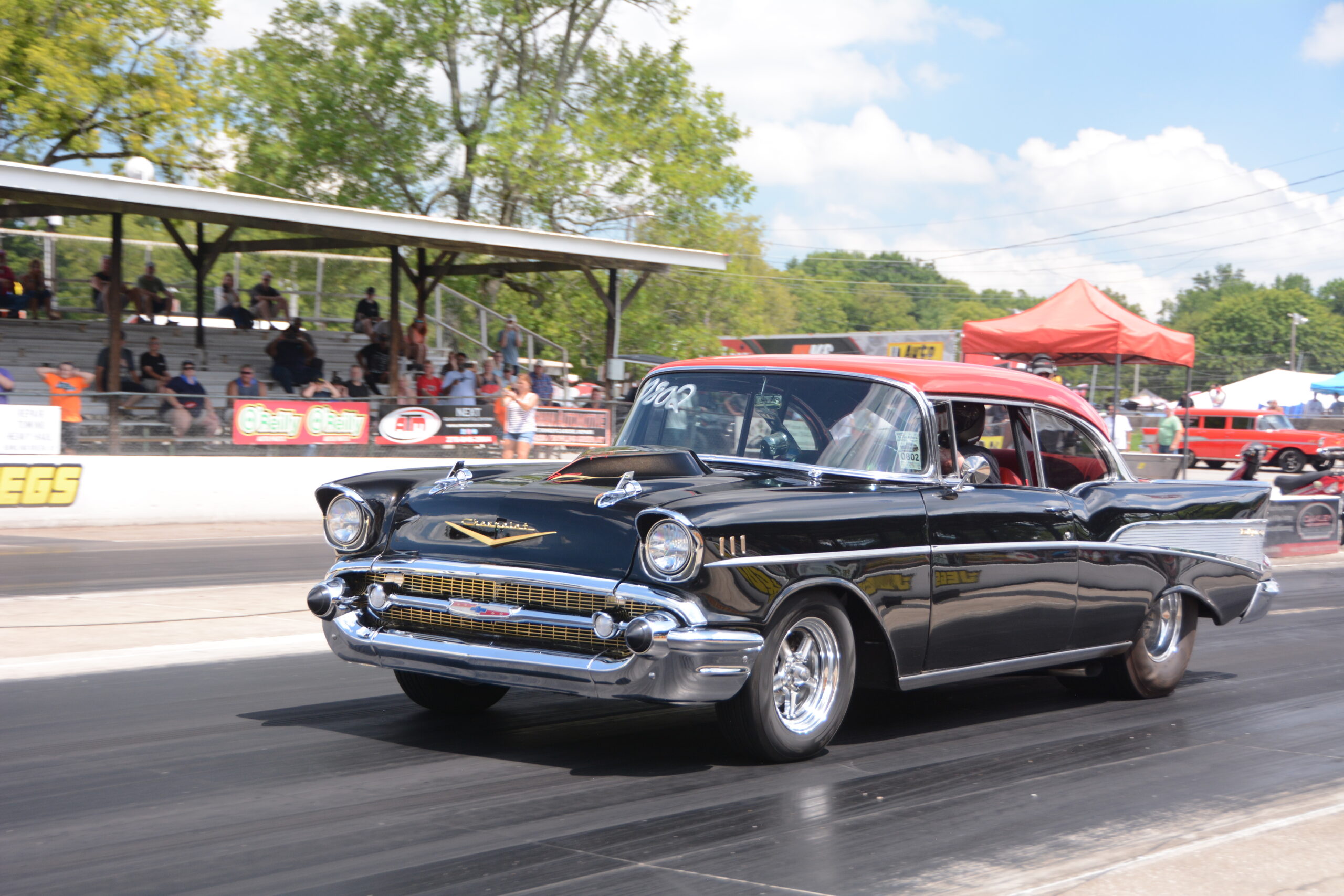 The Beech Bend Raceway Park facility offers plenty of parking for car show participants, drag racers, and spectators, and it's easy to find shade on the beautiful property. This year's weather was warm and sunny, encouraging a huge crowd throughout the three days of activities. The event kicked off on Thursday and featured a special drag racing program after the sun went down. Friday and Saturday had packed schedules, with drag racing exhibitions, regular drag racing classes, as well as access to dozens of vendors and a huge swap meet. Thursday's car show area featured a special section that paid tribute to prior Lokar Top 25 winners. Then, Friday featured a special area where cars would be judged for this year's Top 25. After those cars were selected, they parked in another special parking area, where the Top 25 would be narrowed down to the Top 5 and finally down to the Tri-Five of the Year. The excitement surrounding this event's award program keeps folks coming back year after year.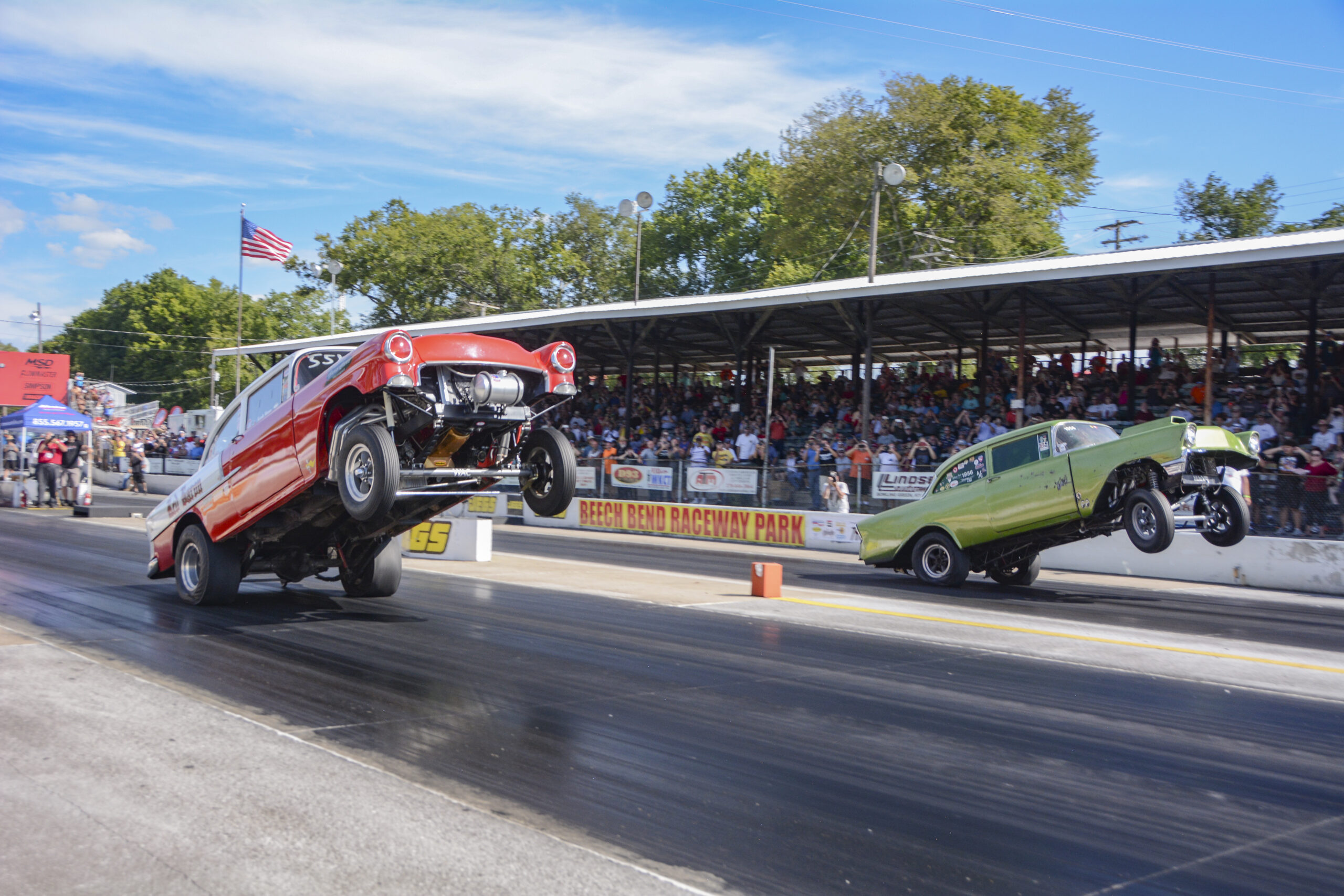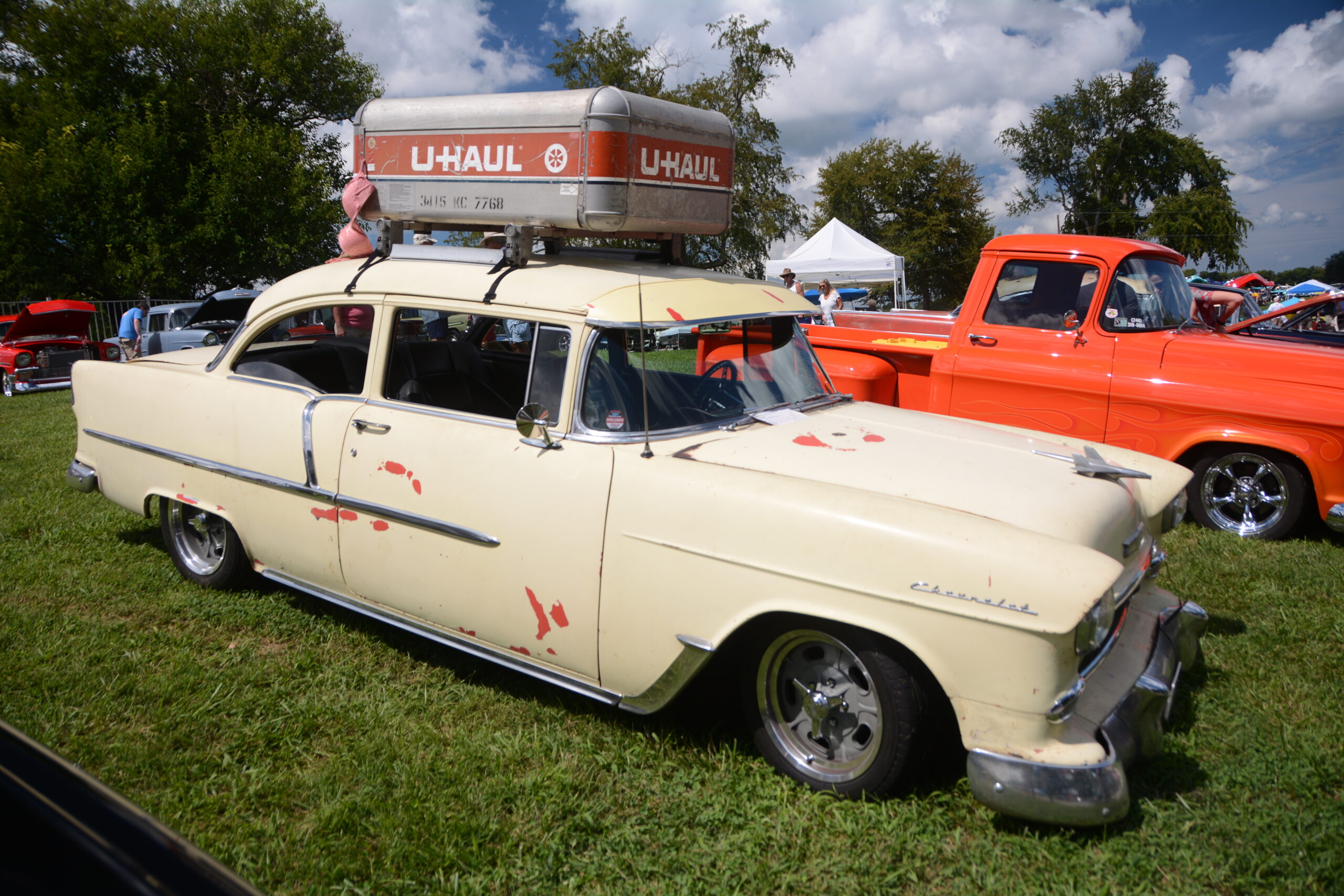 Whether you like restored stockers, sky-high gassers, Pro Touring builds, or anything in between, the Danchuk Tri-Five Nationals has it all. Take a look at our highlights, including the coveted Tri-Five of the Year award winner, and lots of great Tri-Fives that grabbed our attention on the show field and the dragstrip.