Installing FiTech's New Ultra Ram EFI System
By Todd Ryden – Photography by the Author
In our modern times, upgrading a classic car with electronic fuel injection has become standard in the hot rodding world. There are a number of different throttle body EFI systems available designed to bolt in place of your carburetor, and while these systems are certainly worthwhile investments that do deliver driveability benefits, your engine still looks like an old carbureted engine.
FiTech Fuel Injection is one company that has made it easy and affordable to make the EFI swap and offers quite a few different throttle body systems. One newer system that caught our attention is their Ultra Ram EFI, which is a complete port fuel injection system with a slick sheetmetal intake system as a foundation.
The Ultra Ram places the throttle body vertically at the front of the engine, similar to modern muscle EFI systems. Rather than four injectors placed in the middle of the intake plenum, the port fuel design has an injector for each cylinder (a 39-pound injector in this case). With individual runners for each cylinder, throttle response is destined to be snappy with smooth acceleration.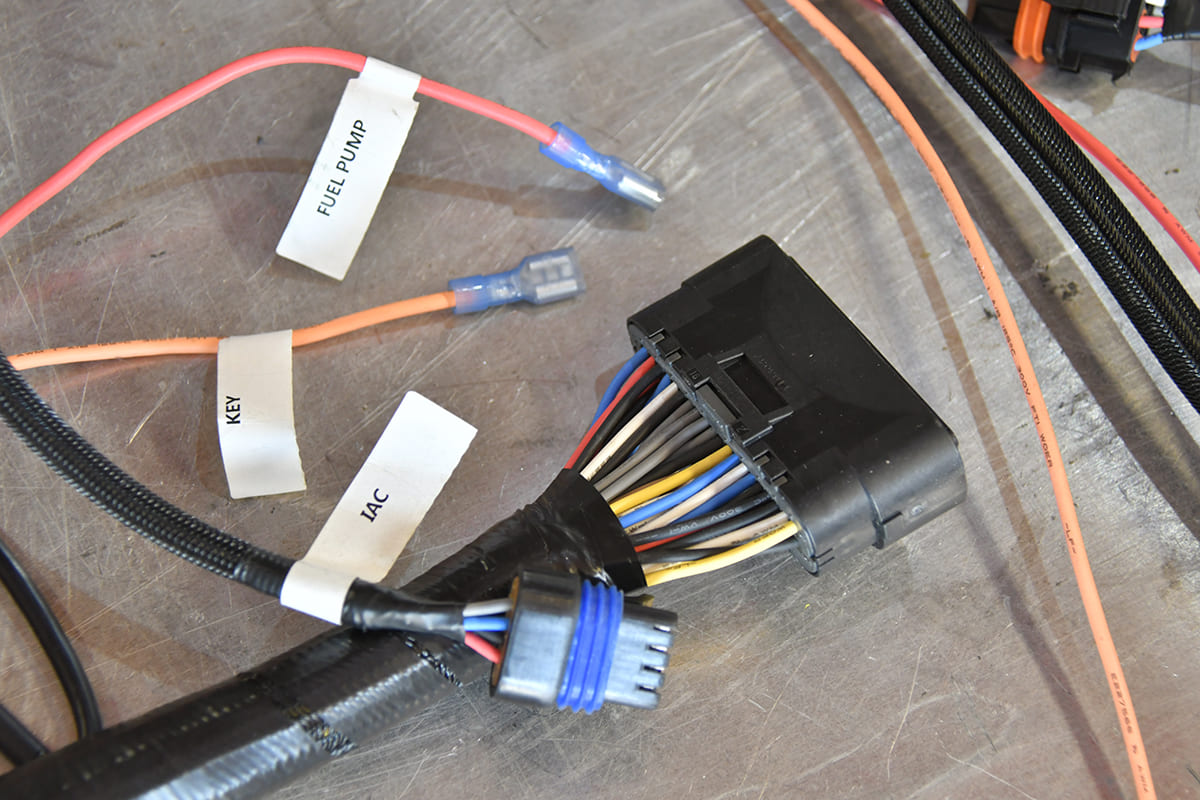 The airflow is controlled by a 92mm cast-aluminum throttle body that is controlled with a mechanical cable. To manage the air/fuel system, FiTech created a compact ECU that easily mounts to the firewall or fenderwell connected through a nicely assembled and packaged harness. All of the sensors—coolant temp, TPS, IAC, MAP—mount in the intake assembly, with only the supplied wideband oxygen sensor needing to be installed in the exhaust.
The Ultra Ram system is designed for small-block–powered street and performance applications supporting up to about 600 hp (we heard about a big-block version in the works!). If you're interested in forced induction, the system can handle about 30 psi of boost and allows you to set target air/fuel ratios based on boost. Programming is handled through an easy-to-maneuver touch screen controller.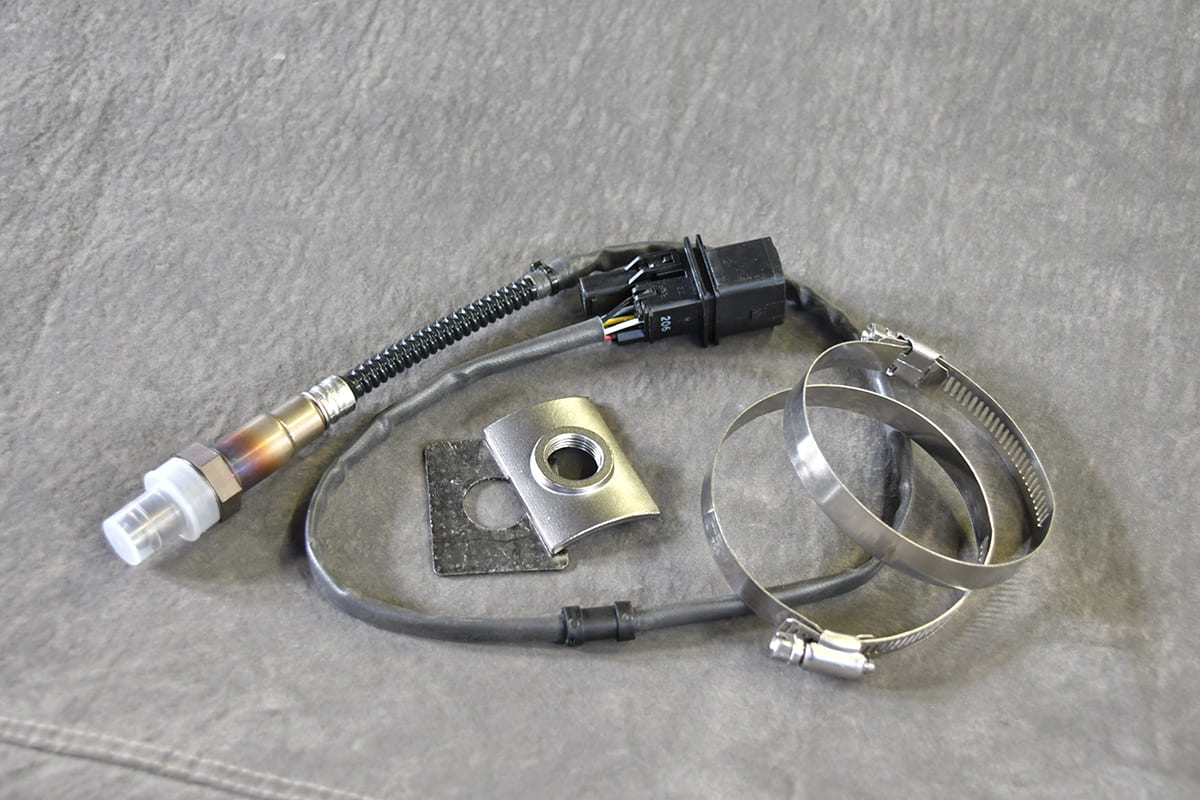 Our 1964 Chevelle had been throttle body–equipped for over 10 years, and the system was giving us some bugs. Plus, we were ready for a fresh look and feel under the hood, and the Ultra Ram delivered. As a mild street car, the handheld would do just fine, but it's good to know that if we decide to step up our power output, we have the access to more advanced tuning.
The Ultra Ram system went together easily and installed just like any other small-block intake manifold. We were impressed with the wiring harness, as every connection was clearly labeled and the assembly was routed into a durable webbed sleeving. As with any electrical system, take your time to use proper connectors and ensure your grounds are paint-free, clean, and tight. Grounds are one area that will come back to haunt you, so take your time on the harness installation and route the wires properly.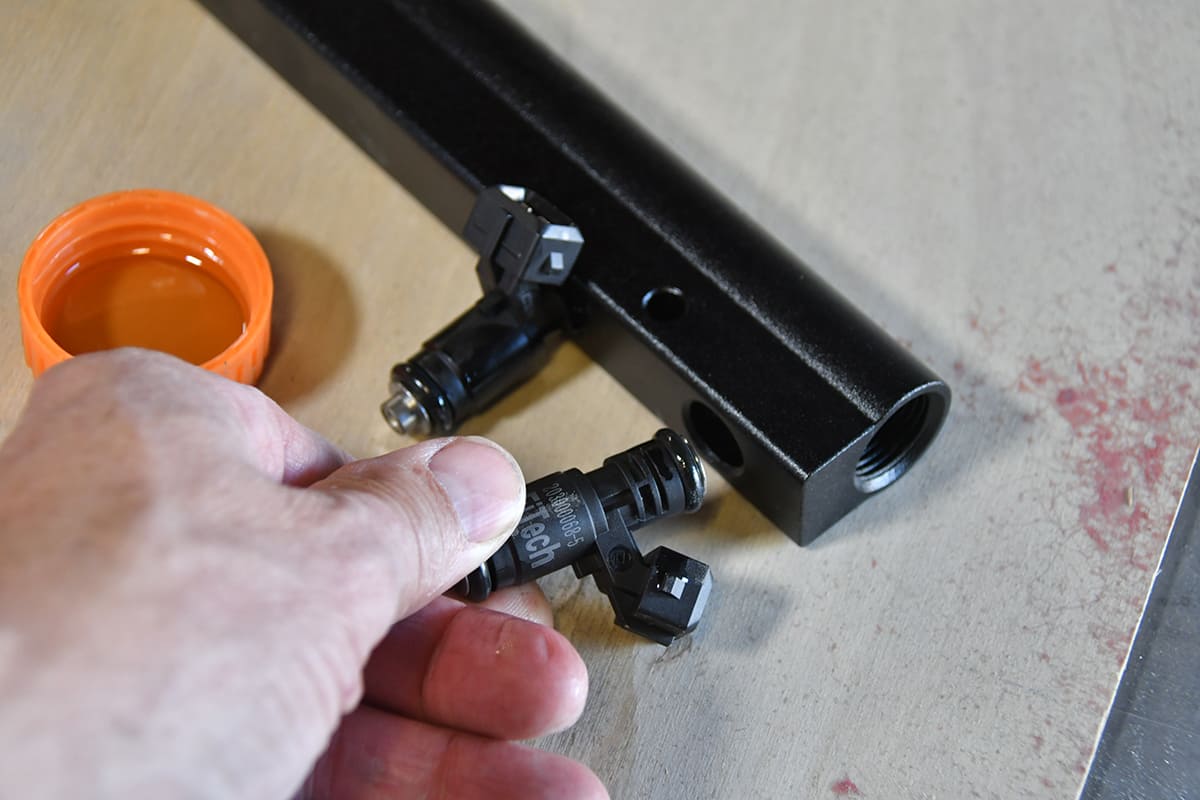 When it came time to fire up our Ultra Ram–equipped Chevelle, it was easy to plug in a few engine parameters, set the fuel pressure (check for leaks), and hit the key. Once the timing was dialed in, it was surprising at how quickly the engine came down to idle and smooth out. After running the engine to temperature a few times, we set the IAC steps for a consistent idle, which is easily adjusted by moving the throttle blade position. Plus, the engine revs quick and sounds good, as we're learning more on the programming while the ECU learns the engine's needs. The Ultra Ram is running as good as it looks.
Fuel System Prep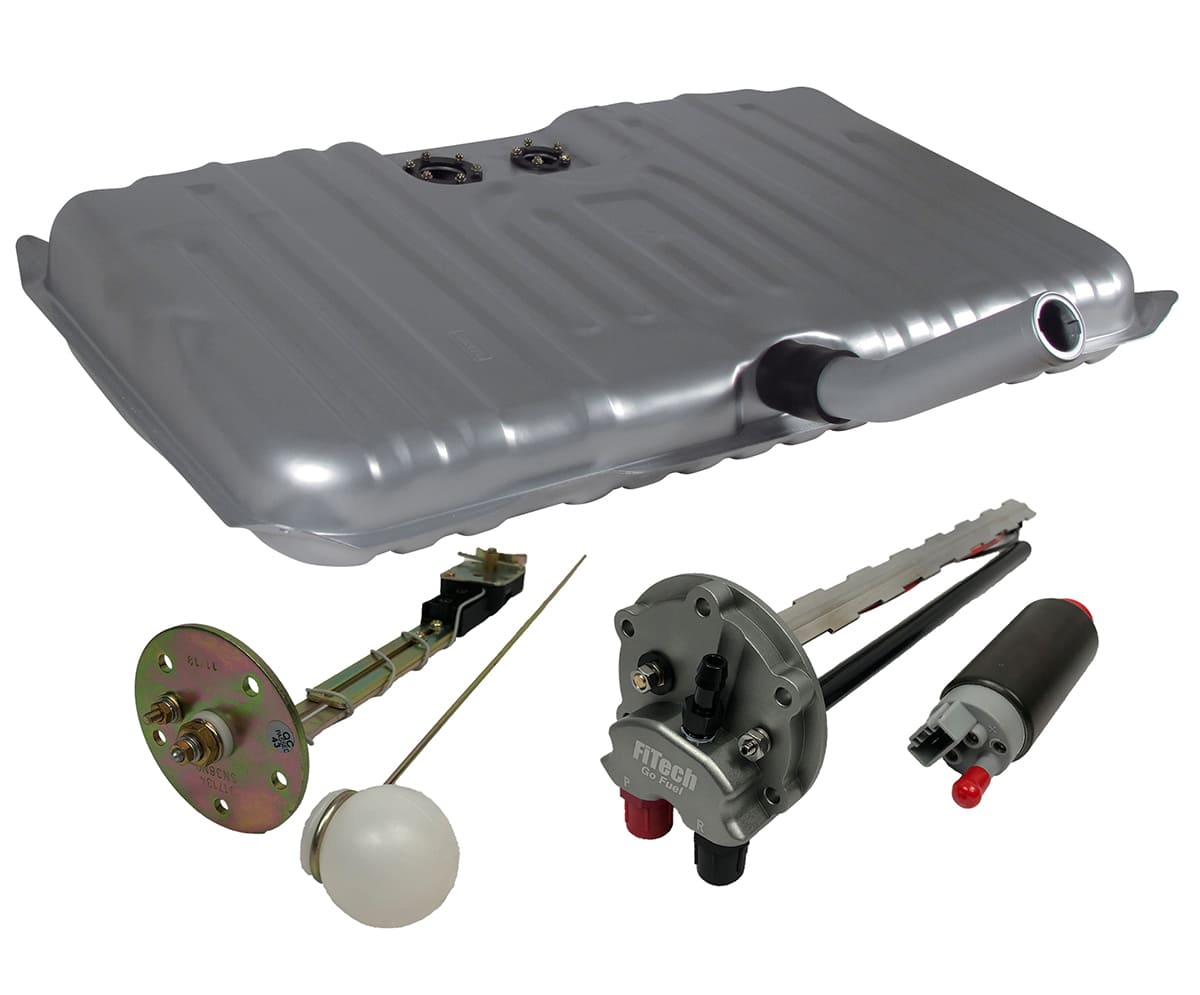 Our 1964 Chevelle had already been running an old, out-of-date throttle body system, so we didn't need to install an electric fuel pump and high-pressure lines. This is generally the most time-consuming part about swapping to fuel injection, but FiTech has several options to help you with the update.
The best place for the fuel pump is in the tank. It's quieter for the passengers, plus the fuel keeps it cooler. FiTech offers a Universal Pump Module that allows you to modify your tank to accept an in-tank pump. The assembly works on tanks with a depth of 6-15 inches and accepts -6AN fittings and is properly vented. They also offer a number of retrofit tanks that are EFI ready and will bolt right in place of the original.
An alternative is their new Force Fuel Sump System. This unique approach uses the original mechanical pump to provide fuel volume to the Force Fuel reservoir where an electric pump is used to create the high pressure required for the fuel system. The Force Fuel has an internal regulator and a dual mount to place it underhood. Note that a return line is still required, but this is an effective solution to installing an in-tank pump.
You'll also need to use high-pressure fuel hose and fittings—essentially a completely new fuel supply system to support the EFI requirements. Take your time to route and secure the new lines, also position a filter where it can be accessed for preventative maintenance. A properly set up fuel system is imperative to the overall performance and longevity of your new EFI system.
Do it Right, Do it Once
Plan to mount the electric fuel pump in the tank. FiTech offers a Universal Pump Module to modify most existing tanks or offers a number of brand-new, direct-fit tanks designed for an in-tank pump and EFI.
Fuel Delivery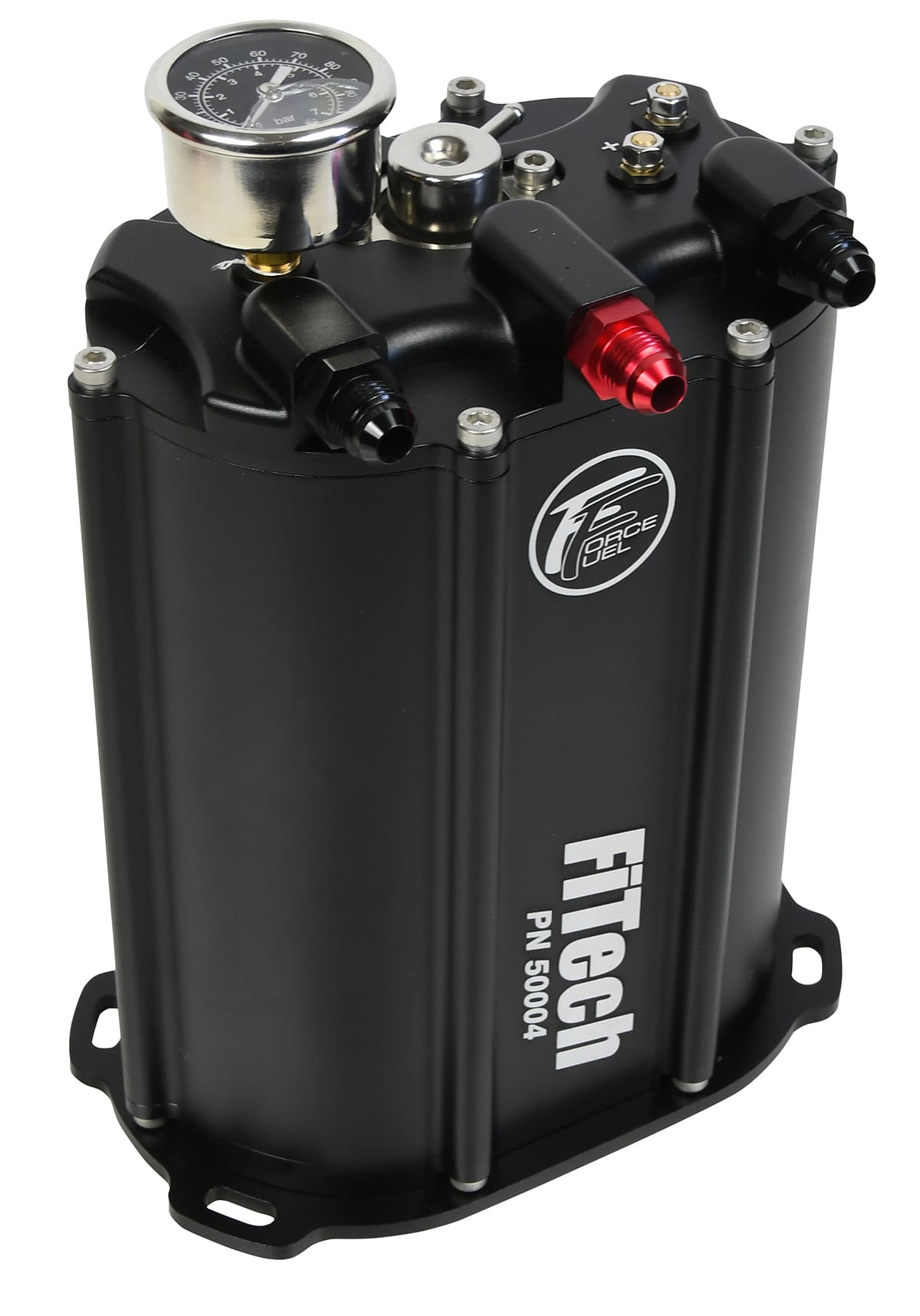 If an in-tank pump is not possible, the Force Fuel Sump System may be the ticket for you. This system is fed by the engine's mechanical fuel pump and has a built-in high-pressure pump to deliver the 58 psi required for the fuel injection.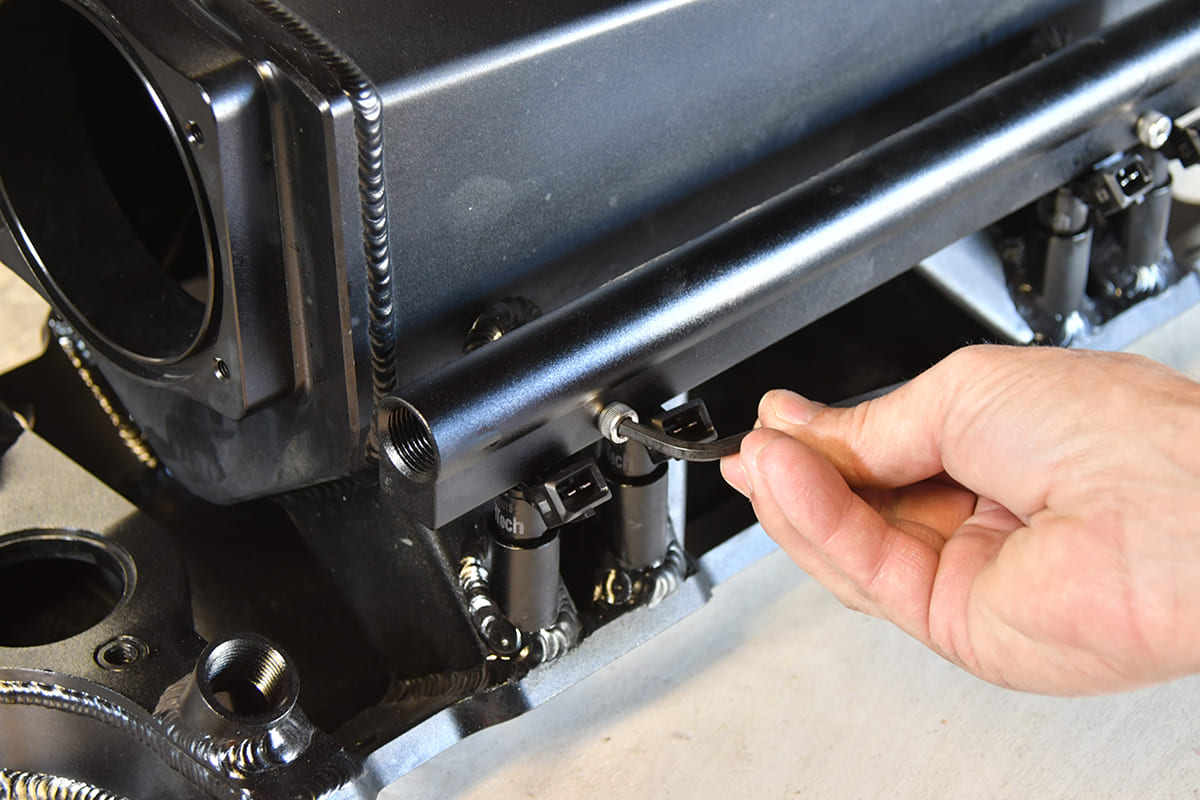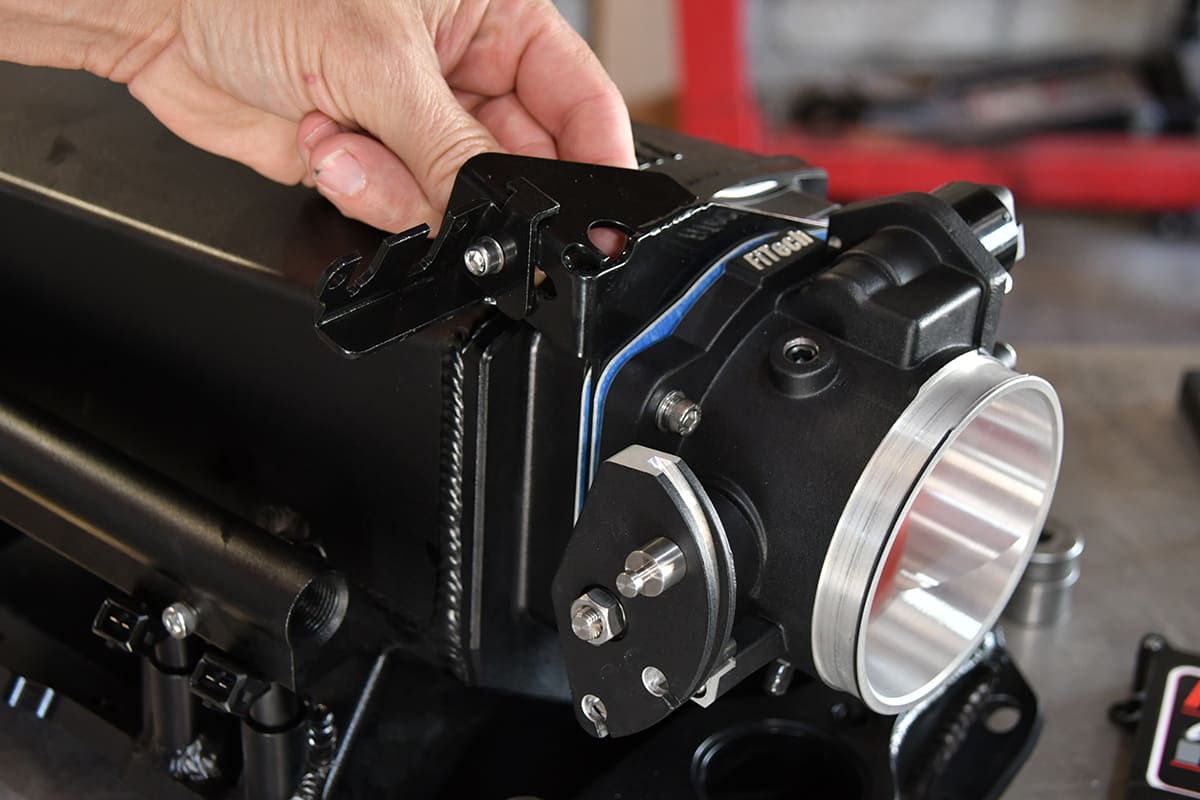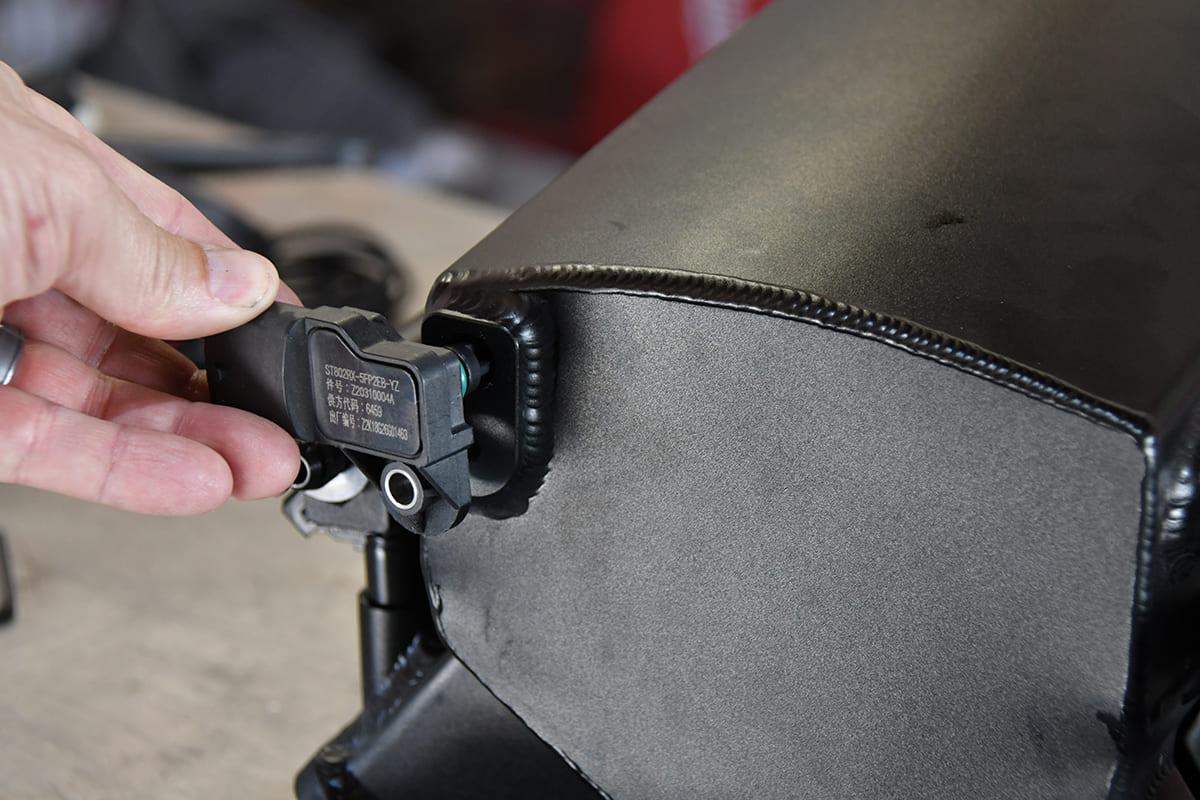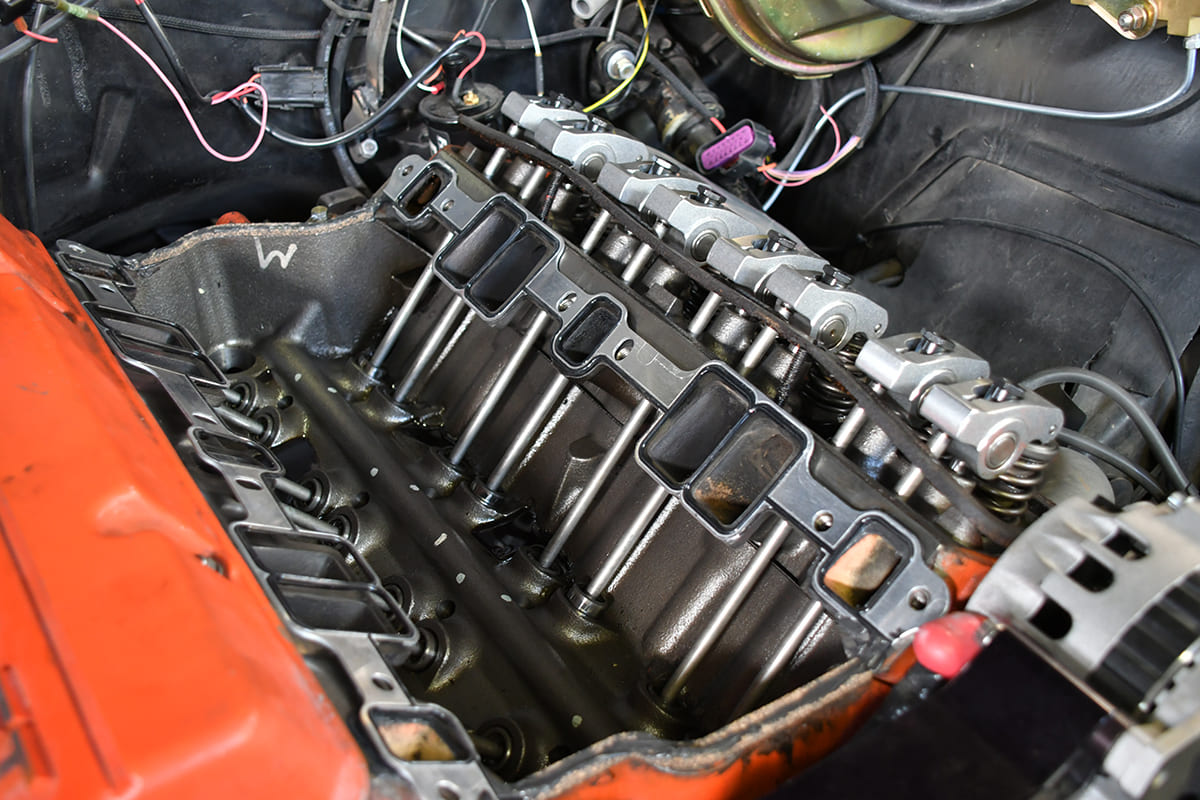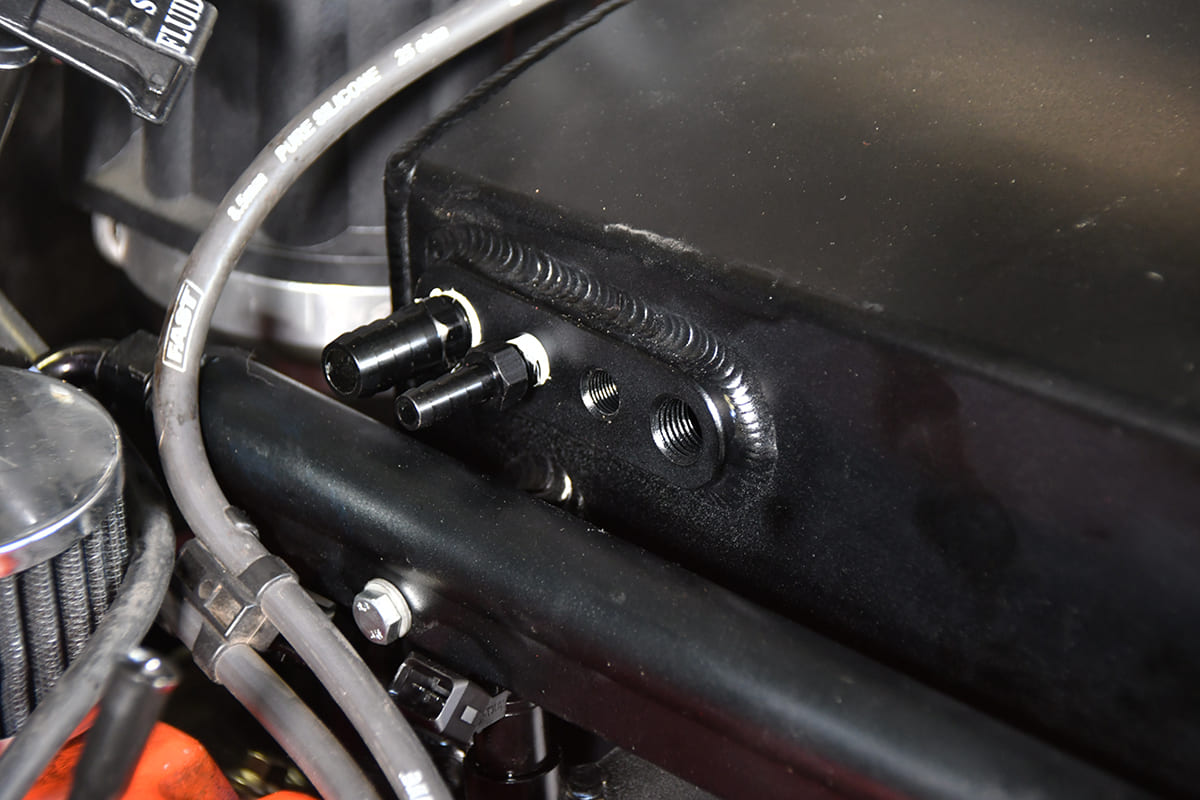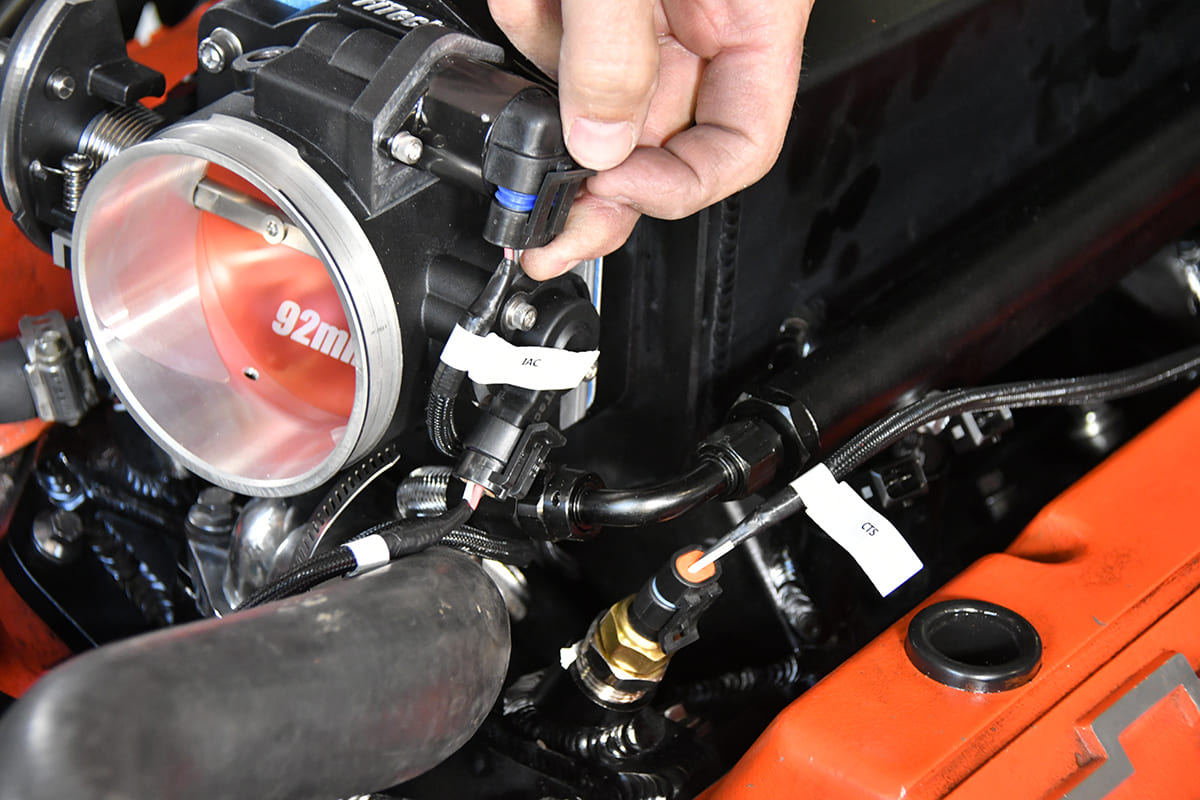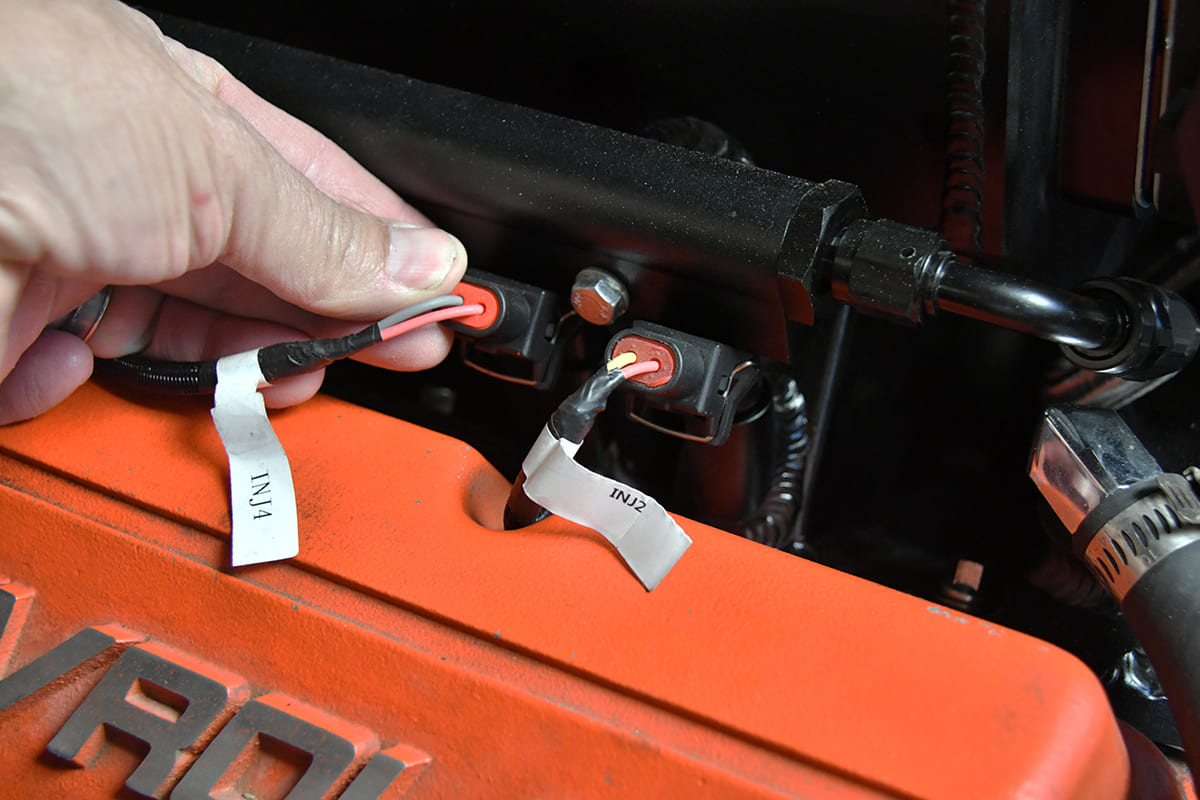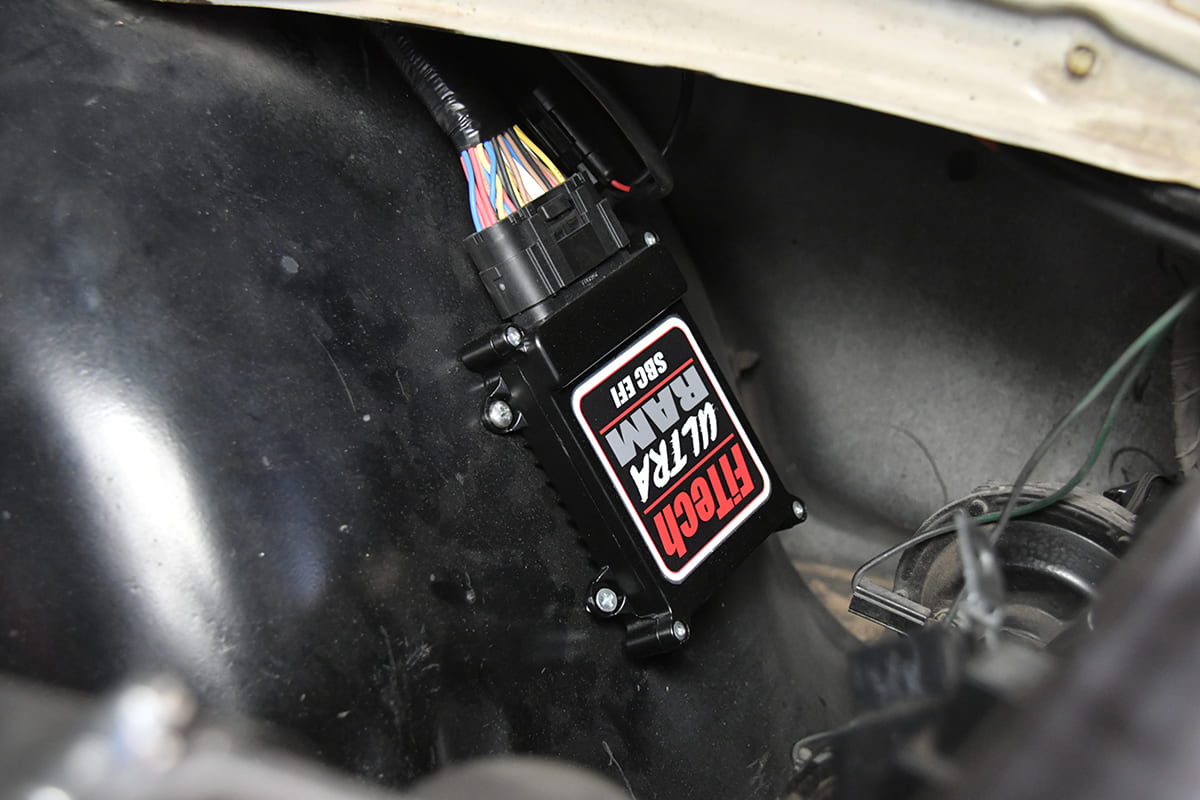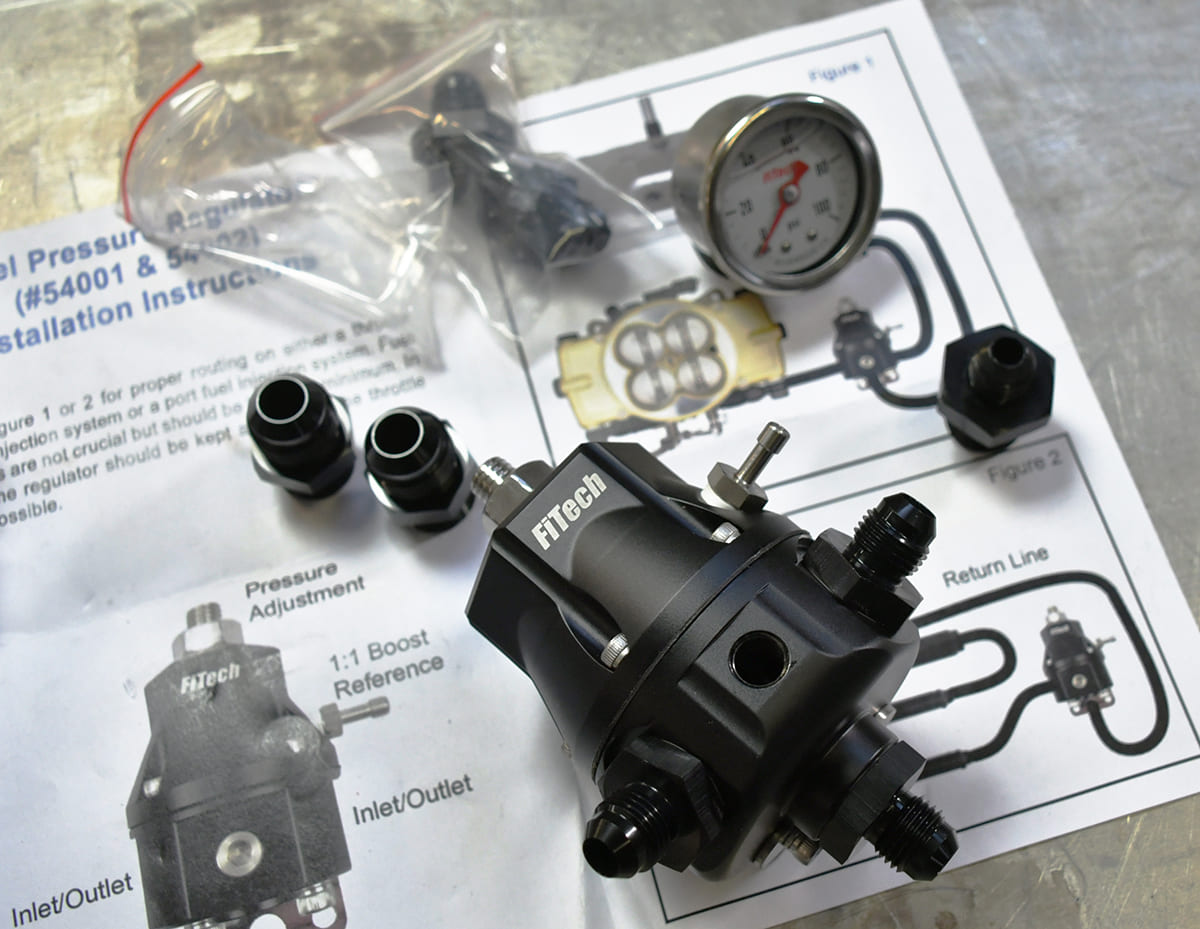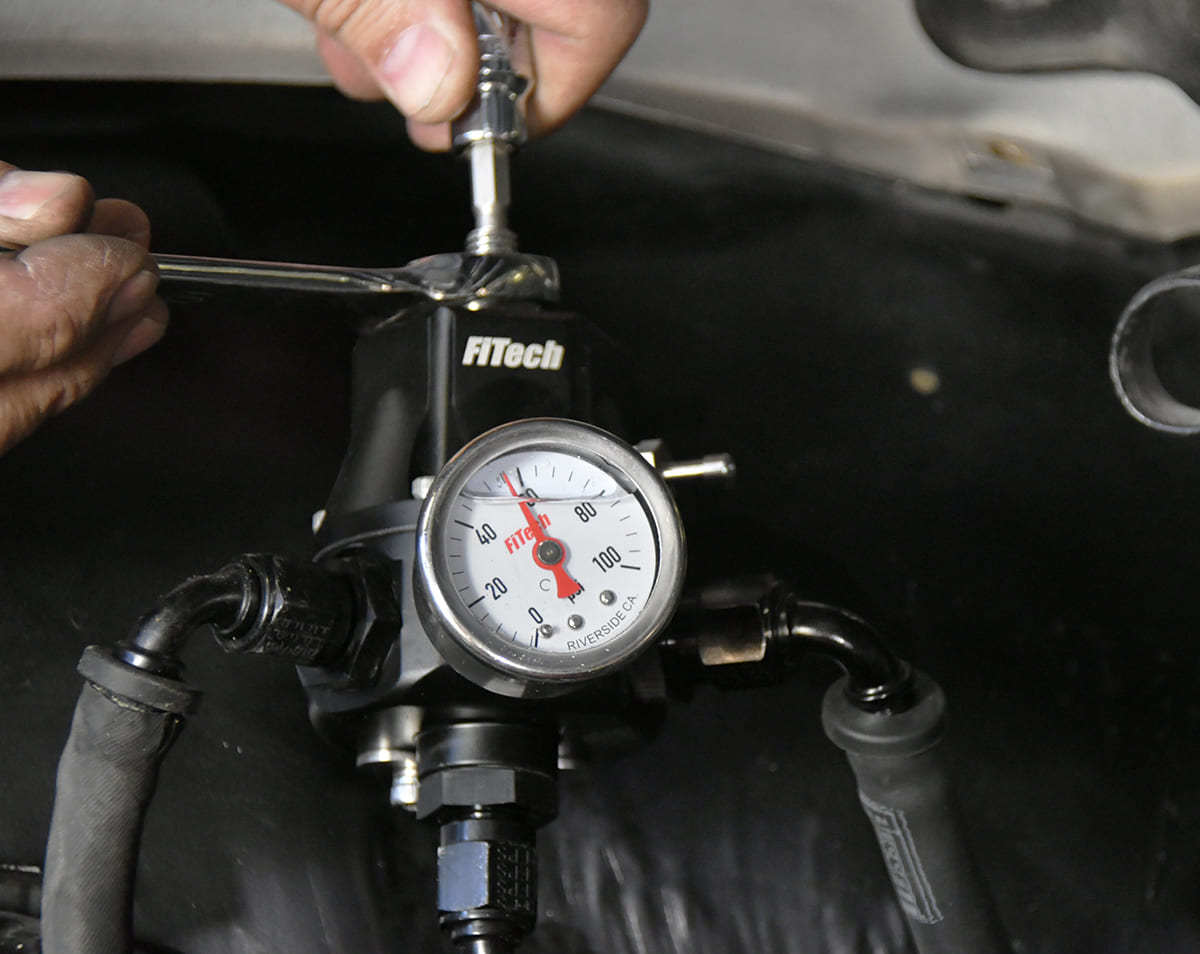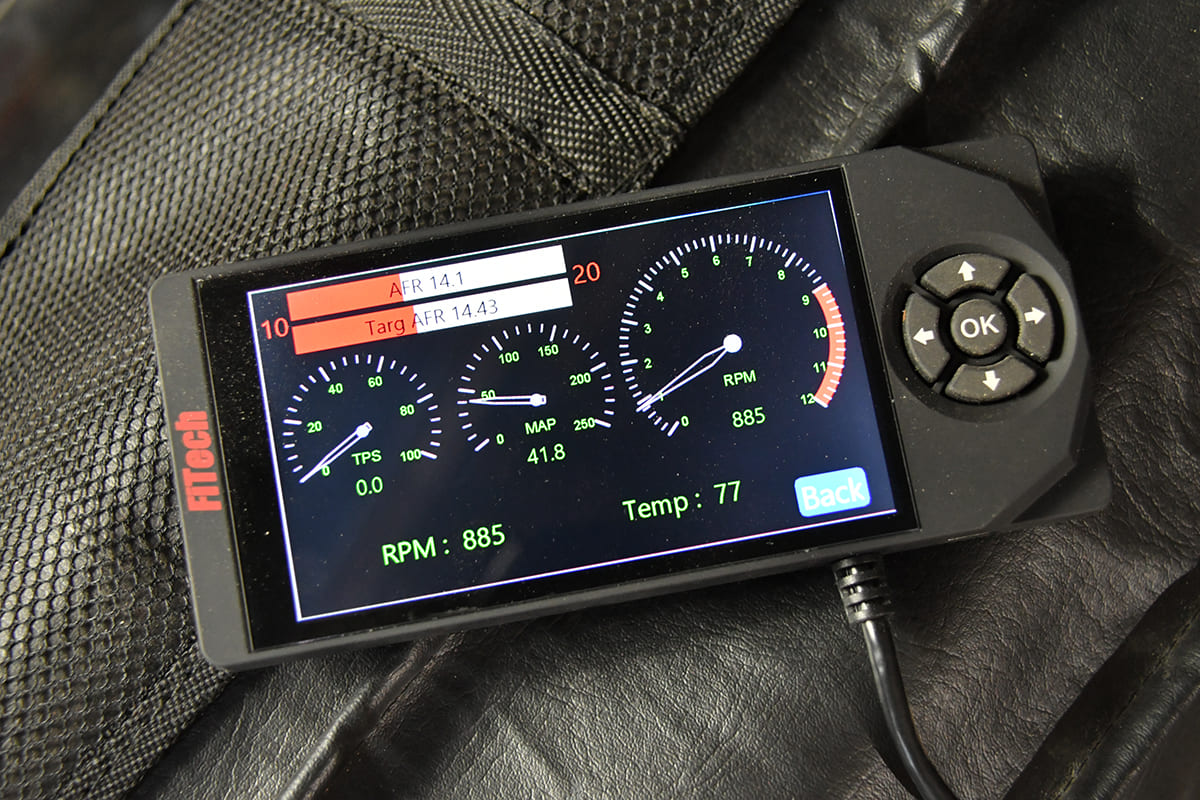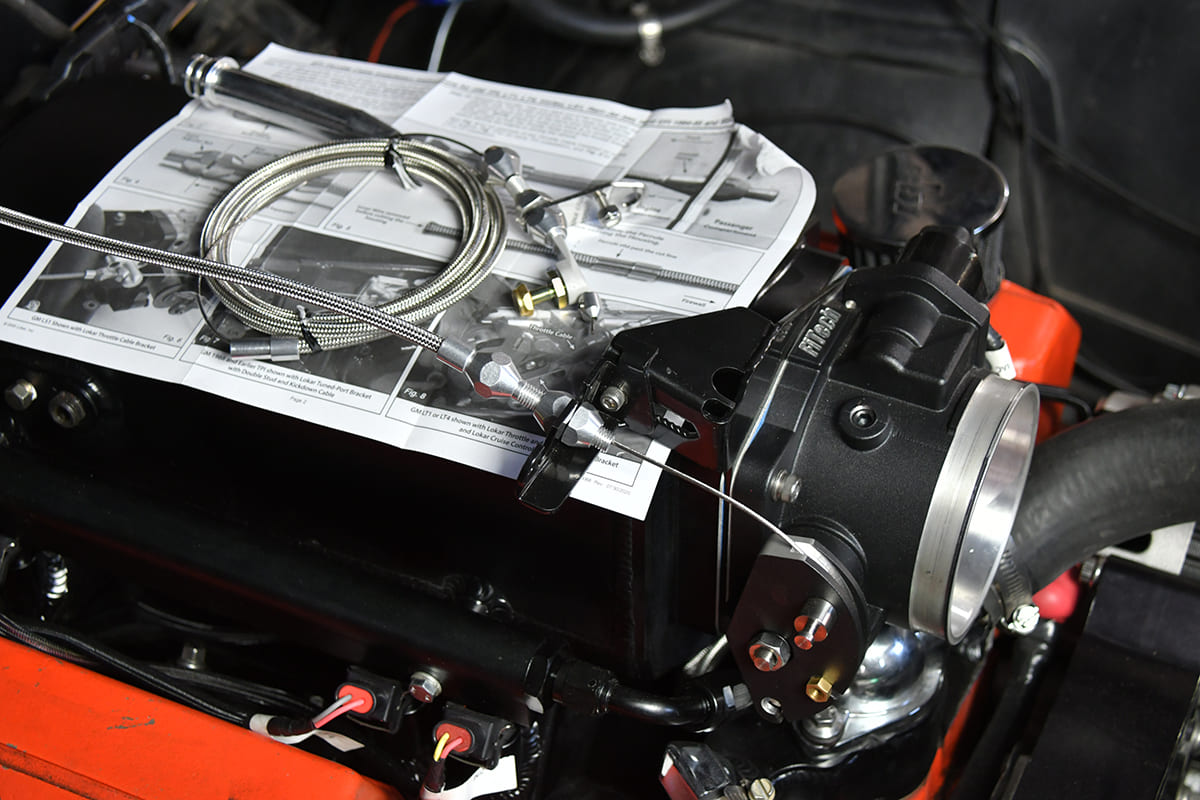 Sources
FiTech EFIFuel Injection
(951) 340-2624
www.fitechefi.com
Lokar Performance Products
(877) 469-7440
www.lokar.com