The 46th Annual F-100 Supernationals Packs the House
By Tommy Lee Byrd   –   Photography by the Author
The F-100 Supernationals has gone through many phases in its 46-year existence. While the event venue has moved, and organizers have come and gone, the long-running Ford truck event has found a great home at the Sevierville Convention Center in Sevierville, Tennessee. Event organizers Danny and Jeff Blackwell have poured their hearts into growing this legendary event with the help of many folks. Their efforts are noticed by the Ford truck community, as hundreds of trucks poured into Sevierville for the three-day event in September.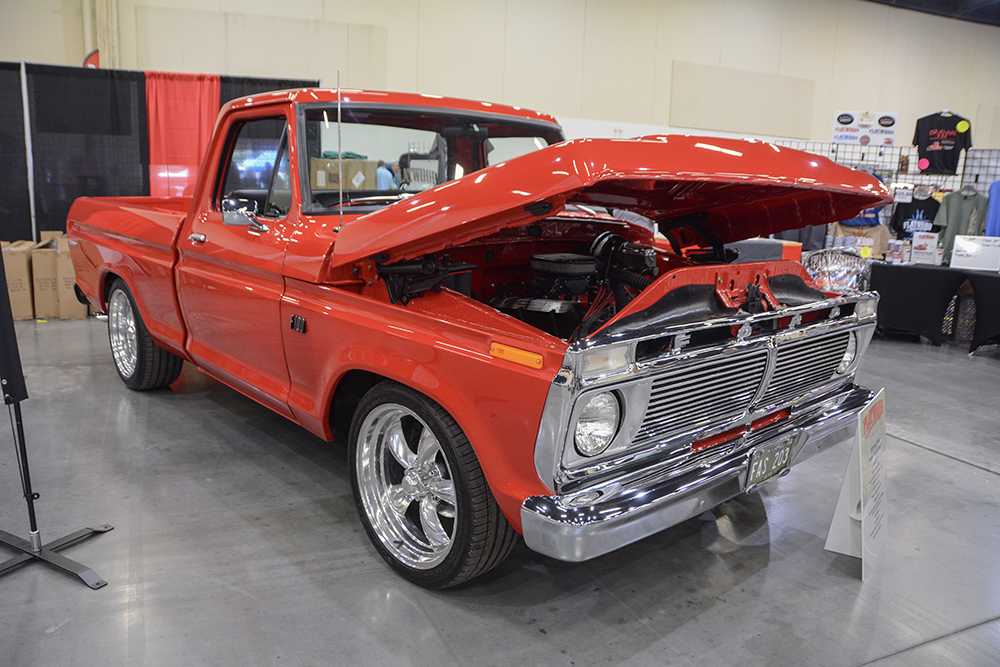 Inside the convention center are the sponsor and vendor displays, including Scott's Hotrods 'N Customs, Dennis Carpenter, and many more. Select show truck spots are also available inside. Outside, Ford Performance was set up just outside the swap meet, which was packed with vintage parts, project trucks, and body panels. Other outside vendors included O'Reilly Auto Parts, the F-100 Supernationals DJ, and the merchandise trailer.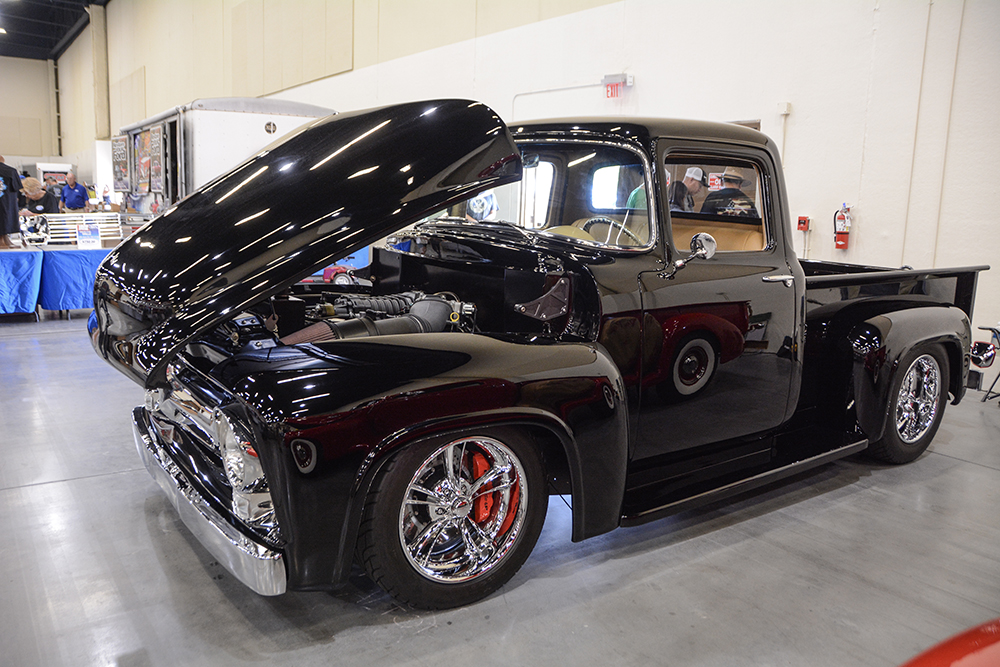 For the 2023 event we saw a huge variety of trucks on the property. The award format offered a nice selection of classes for both shiny trucks and patina trucks. The show field covered all generations of Ford trucks, from pre World War II street rods to modern trucks and everything in between. Bumpsides continue to be the hot ticket in the F-100 world right now. We saw every configuration you can imagine on hand, ranging from slammed patina trucks to high-riding 4x4s.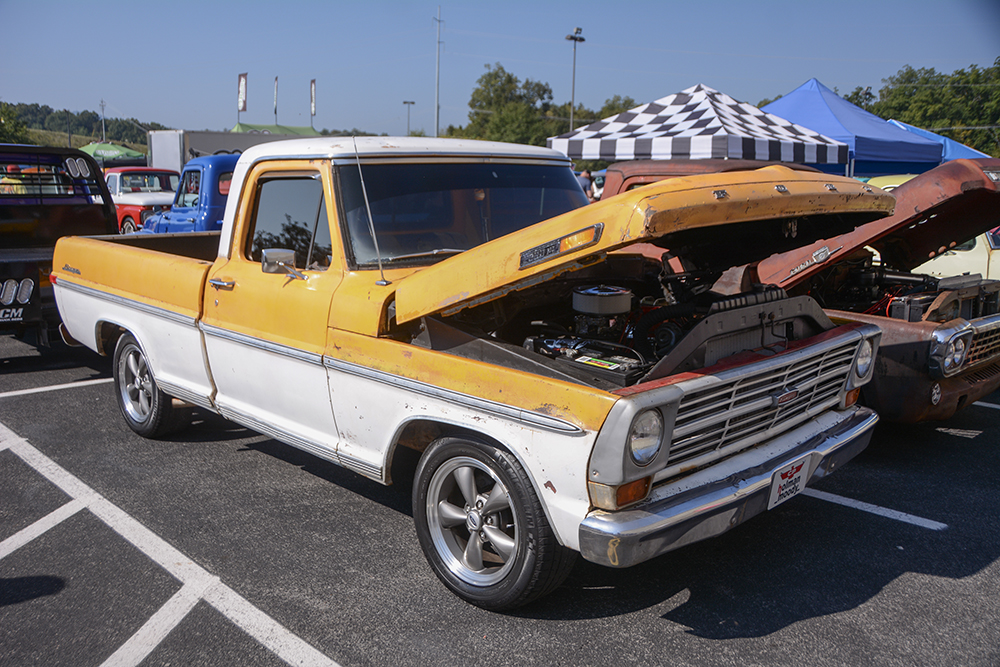 The show runs Thursday, Friday, and Saturday, offering enthusiasts plenty of time to catch up with old friends and make new ones. This also allows time to visit all the attractions that your wallet can handle in Sevierville, Pigeon Forge, and Gatlinburg. This trio of Great Smoky Mountain tourist towns have endless options for great food and fun for the whole family. After the show closed on Friday, a special afterparty, called the F-100 Takeover Night Out, took place at the Hard Rock Café in Pigeon Forge. After the sun went down, there was a cruise down the famous Parkway Through Pigeon Forge for an unforgettable experience.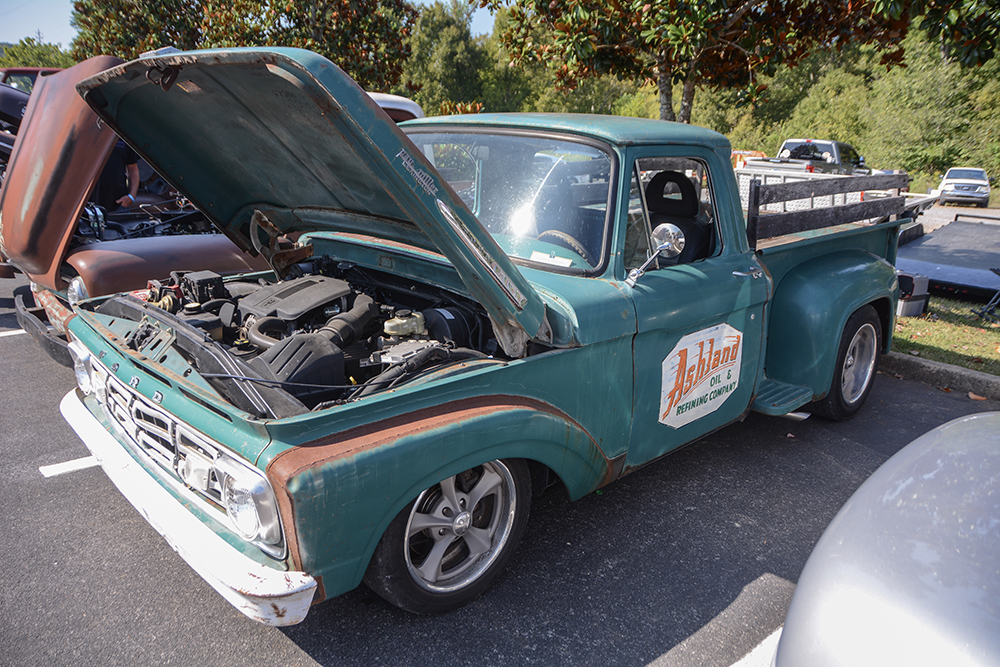 With more than 500 trucks registered, there was something for everyone at the F-100 Supernationals. Take a look at our highlights and be sure to mark your calendars for September 19-21, 2024, for the 47th annual event. In the meantime, check out f100supernationals.com or find them on Facebook for updates and information on this outstanding celebration of vintage Ford trucks.