Mike Dorvillier's 1963 Corvette
By Nick Licata   –   Photography by Grant Cox
The younger generation commonly refers to those who were around to witness the muscle car era of the '60s and '70s as "boomers," slang for baby boomers, which comes from the high birth rate after World War II. Now, the term "boomer" is commonly used as a derogatory term coming from a typical Gen Z'er referring to one who is older or past his or her prime in life. Well, those young whippersnappers can learn a thing or two from a boomer, especially when it comes to vintage cars, as there is plenty of history to uncover and appreciate.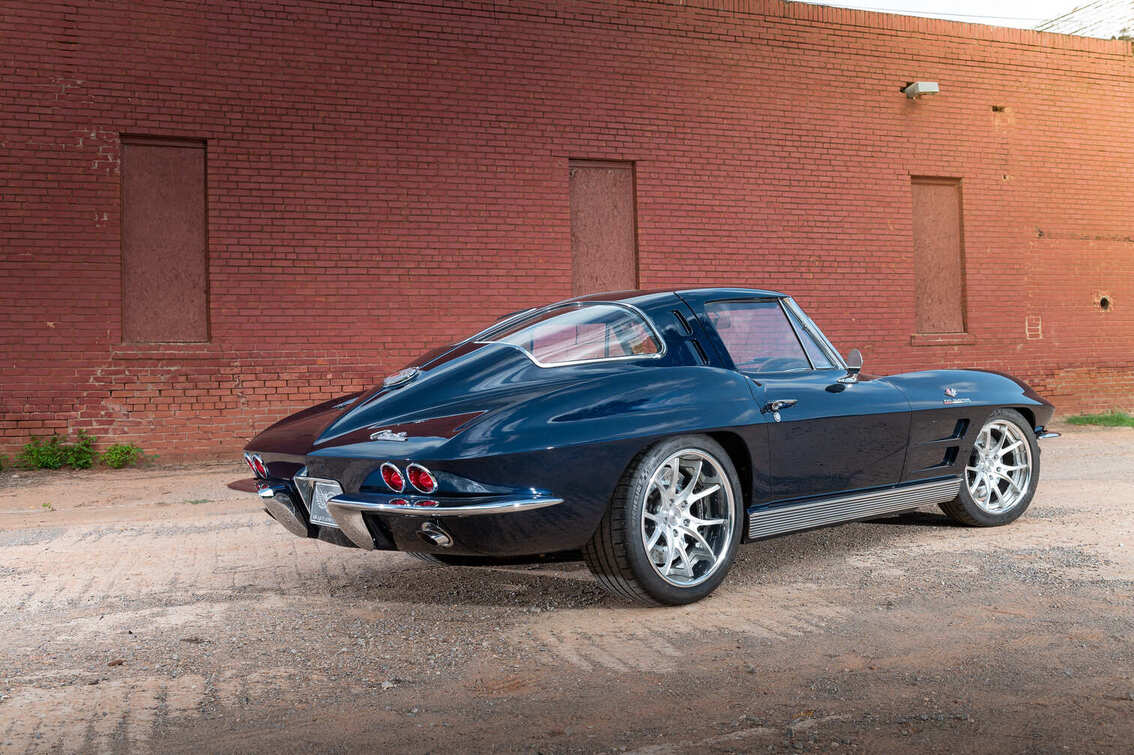 Corvettes, for example, are known as GM's flagship hot rod ever since it first became available beginning with the '53 model referred to as a C1. The C1 was popular among sports car enthusiasts for sure, but when the 1963 came out with its split-window design, sleek body lines, and overall performance, it took the Corvette to another level.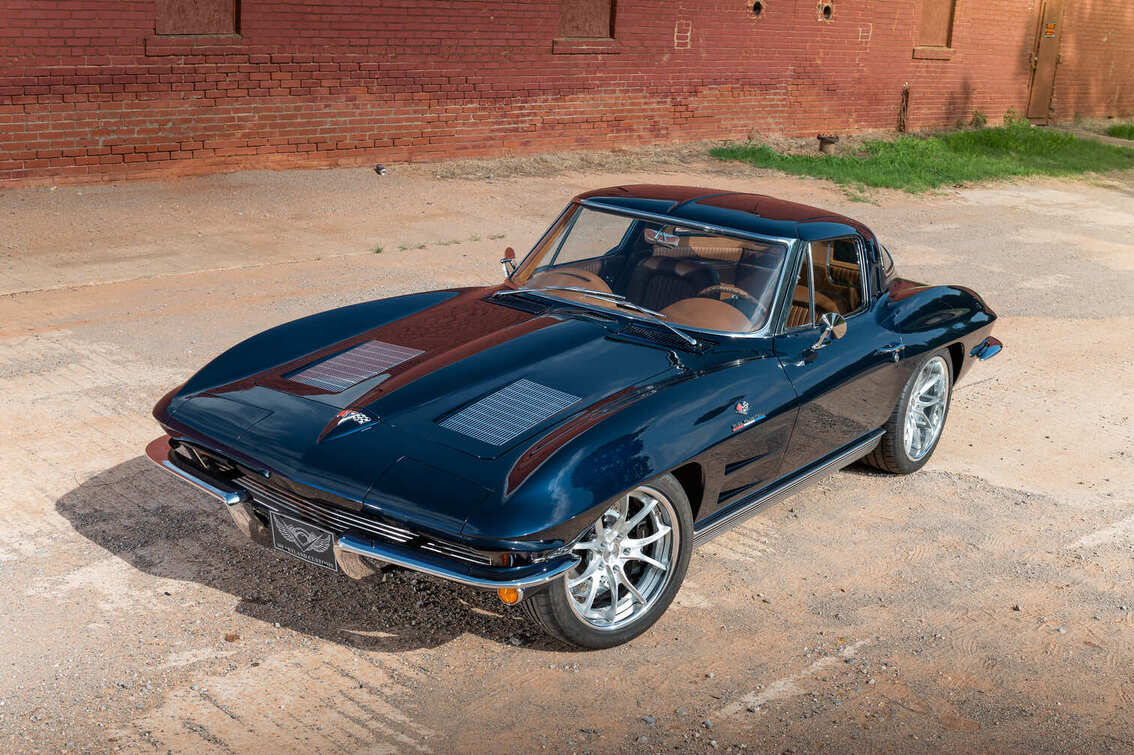 Michael Dorvillier is chairman of the La Jolla Concours d'Elegance so he spends a good amount of time surrounded by high-end sports and muscle cars, and he's always had an attraction for the C1; in fact he was once an owner of a Heartland Customs (Purcell, Oklahoma) '58 Stage I SPECVETTE—a Corvette Heartland Customs builds with modern performance and functionality while retaining the car's vintage pedigree. "I've had many classic and exotic cars over the years and I absolutely loved that car, as it was hands down the nicest car I've ever owned, but while driving it one day a couple stopped me and asked if it was for sale," Michael states. "Well, not to sound cliché, but they made me an offer I just couldn't refuse."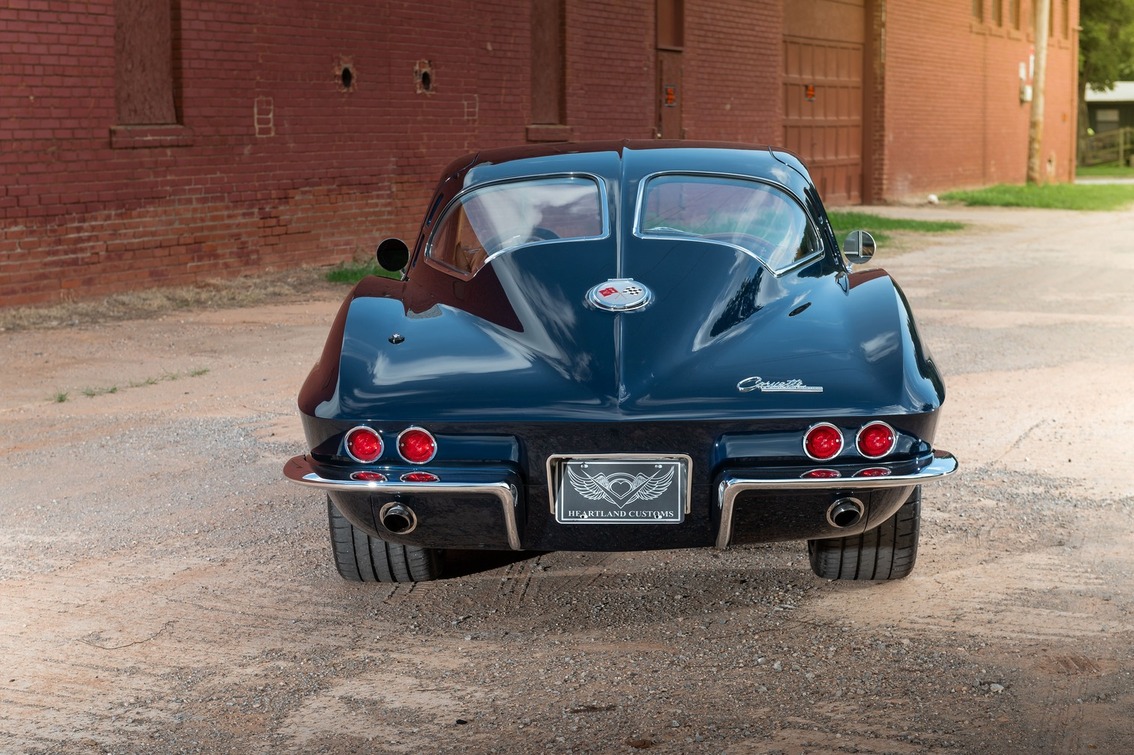 Check it out: Jim Reid Jr. Honors the Past With This '57 Corvette
It wasn't long before Michael missed owning a car of that caliber, so he got in touch with Heartland Customs owner Jeff Page and asked if he could build him another '58 just like the old one. During the commitment process, Michael mentioned to Page his fondness for the '63 split-window Corvette. Page had a customer opt out of a '63 SPECVETTE prior to its completion and asked Michael if he wanted that one. He did and coordinated with Page to incorporate some special touches that would make it his.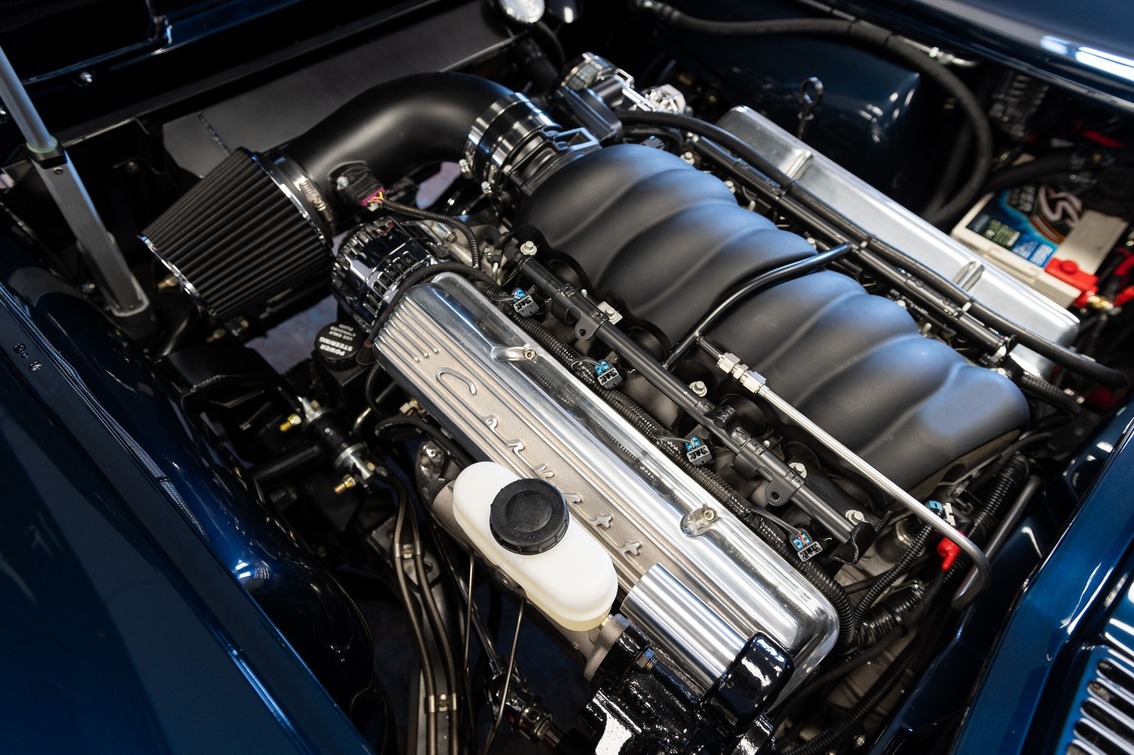 Under the hood went a Chevrolet Performance LS3 dressed in a set of original, custom-fitted Corvette small-block valve covers for a cool, vintage vibe. The LS inhales through a custom 4-inch mandrel-bent intake tube topped with a Spectre element and exhales through a set of stock exhaust manifolds onto a Heartland custom TIG-welded 2.5-inch stainless exhaust and QTP electronic cutout system. Borla ProXS mufflers give the C2 a throaty muscular tone. A Vintage Air Front Runner accessory drive system resides up front just behind the DeWitts aluminum radiator.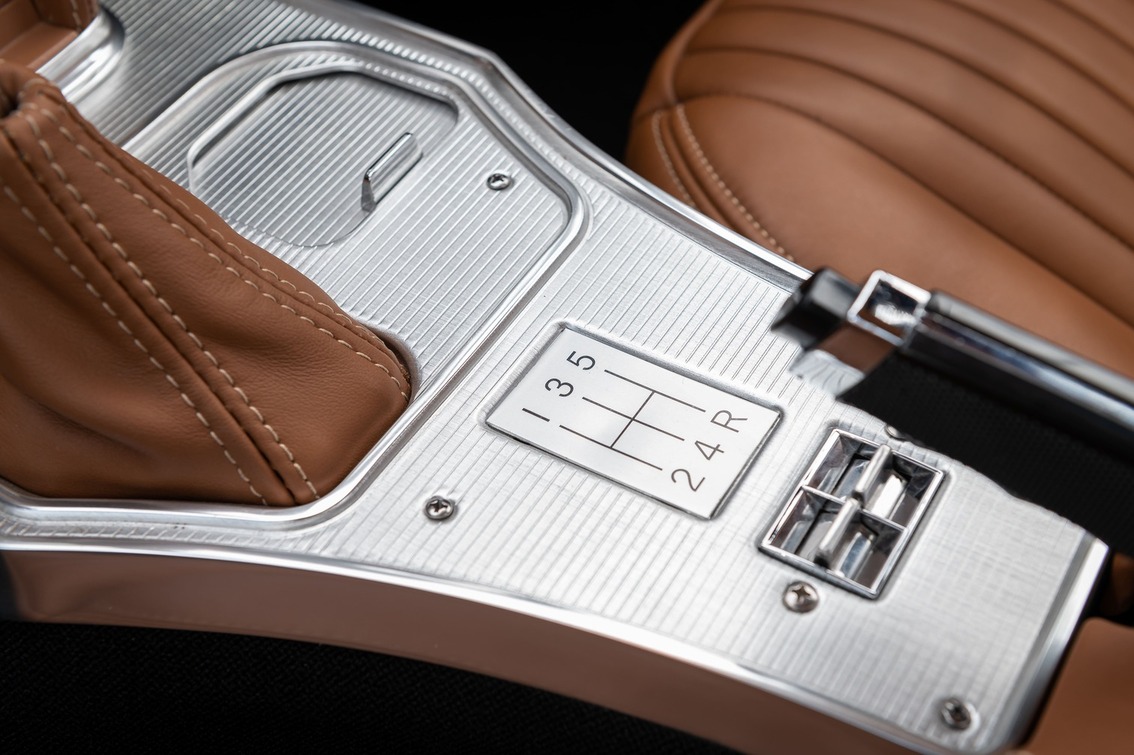 With Michael's vision, three pedals were mandatory, and an overdrive trans was a must. Both accounts were addressed with a Bowler Performance Transmission TREMEC TKO 600 five-speed backed up with a Ram single-disc clutch. That IRS centersection Pro Iron case is loaded with 3.50:1 gears and a Trutrac posi unit.
A Roadster Shop Fast Track IRS chassis resides underneath and features C7 spindles up front accompanied with a Detroit Speed rack-and-pinion steering system, Fox double-adjustable dampers, and 450-pound springs. Out back is a Fast Track IRS suspension system loaded with the same Fox shocks and 350-pound springs.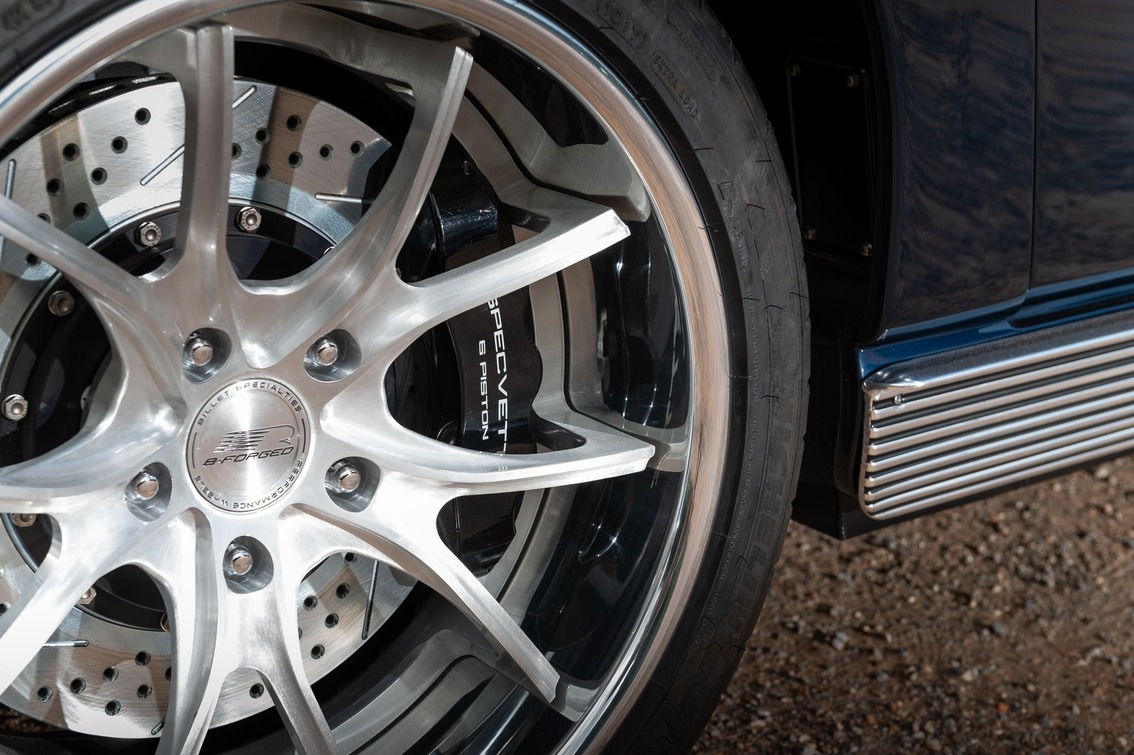 A set of Baer Pro brakes with drilled-and-slotted 14-inch rotors and Heartland Customs custom-painted six-piston calipers reside on all four corners and take orders via a Hydratech brake assist system for a smooth and effortless pedal. The Vette commands a modern performance look by rolling on a set of 18-inch Billet Specialties B-Forged 961 wheels wrapped in Michelin Pilot Sport rubber (225/45R18 front, 285/35R18 rear).
Check this out: Sam Smith's 1963 Corvette Sting Ray Restomod
Inside the '63 you'll find a luxury performance scene featuring Moore and Giles Taupe leather throughout accented with Black Daytona carpet by Sculpt Garage out of San Marcos, Texas. The stock console and dash got the leather treatment as well and features Dakota Digital gauges with custom faces for pertinent operating info. Other custom bits include the CON2R black walnut steering wheel atop the Flaming River steering column.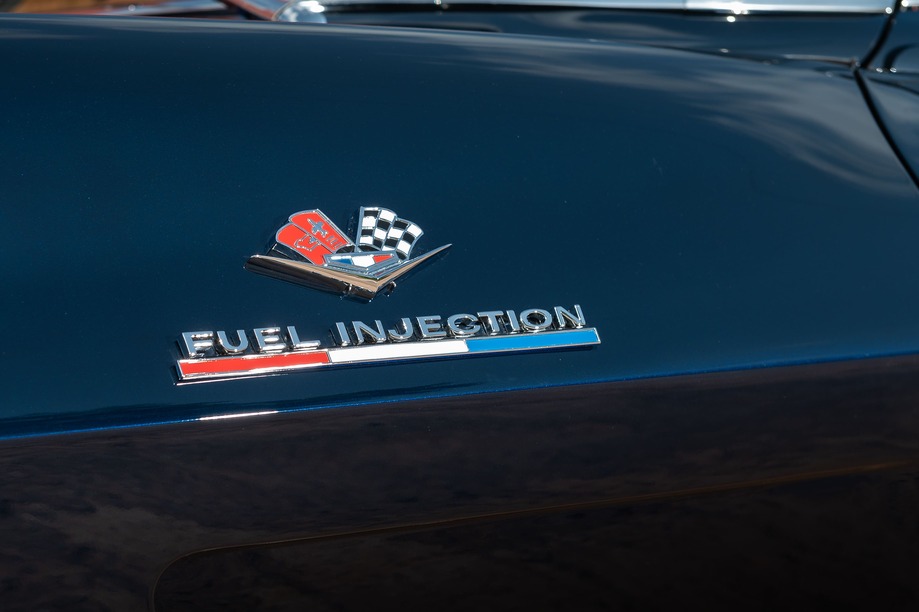 The Heartland crew strutted their stuff on the body–they fabbed up a set of custom rear wheeltubs to welcome the bigger-than-stock wheel and tire arrangement, massaged the body to perfection, and gapped the gaps to uniform precision prior to laying down a decadent layer of PPG Black Sapphire paint. From there on went numerous coats of clear for an infinitely looking deep gloss. It's a standard Heartland Customs procedure.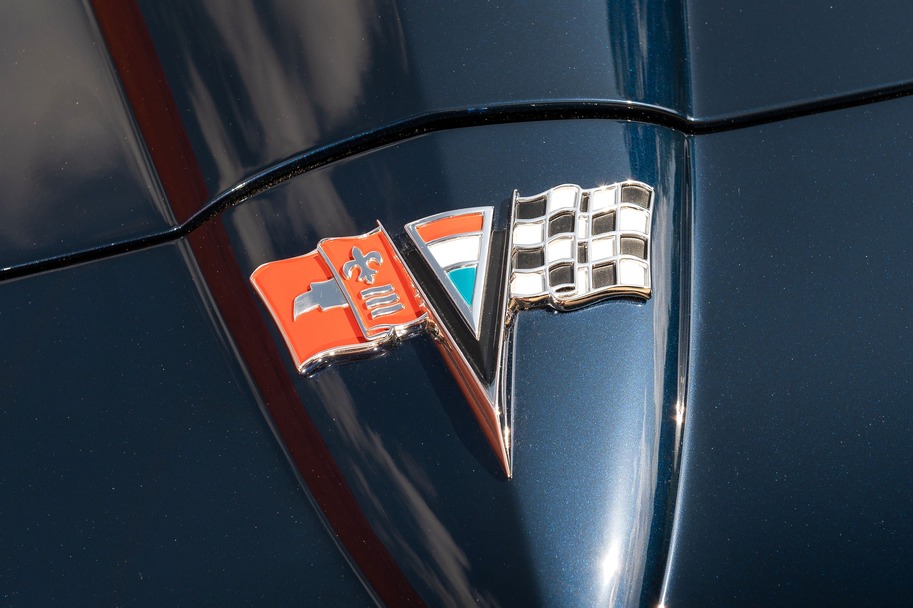 Michael is a true fan of the iconic '63 split window, but he just couldn't shake the thought of that first '58 SPECVETTE, so he's still having Heartland build that car. "I'm looking forward to having my two favorite Corvettes done the way only Heartland Customs can," Michael tells. "Having a classic Corvette handle like a modern sports car just doesn't get any better.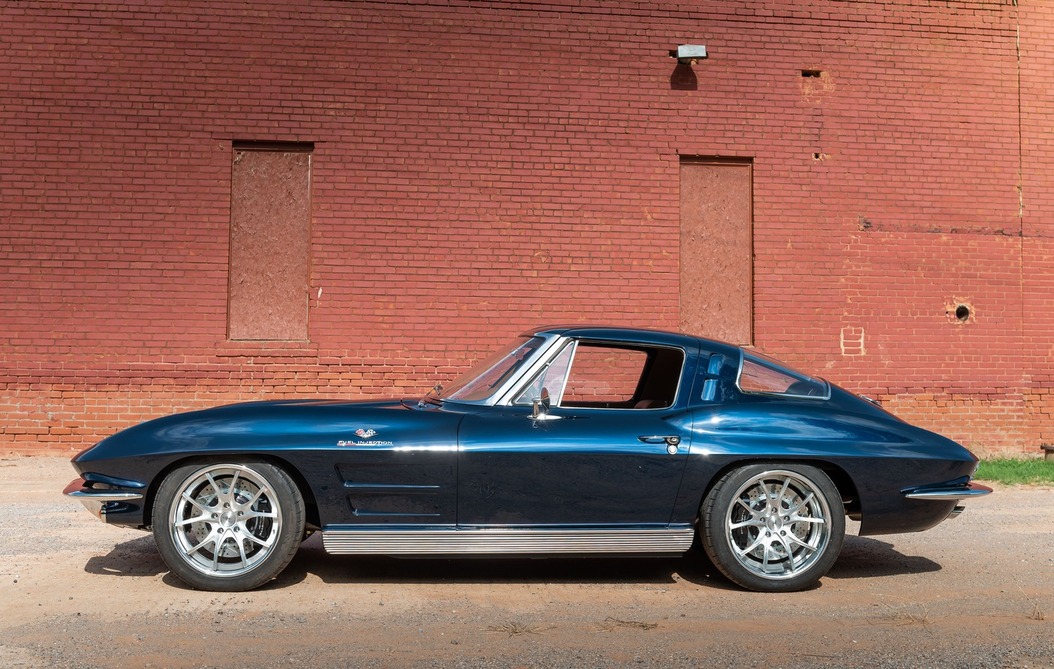 TECH CHECK
Owner: Michael Dorvillier, La Jolla, California
Vehicle: 1963 Chevy Corvette
Engine
Type: Chevrolet Performance LS3
Displacement: 376 ci
Compression Ratio: 10.7:1
Bore: 4.065 inches
Stroke: 3.622 inches
Cylinder Heads: Aluminum L92-style port
Rotating Assembly: Nodular iron crankshaft, powdered metal connecting rods, hypereutectic aluminum pistons
Camshaft: Hydraulic roller (0.525 lift, 226/236 deg. duration at 0.050)
Induction: Chevrolet Performance LS3 manifold, custom 4-inch mandrel-bent intake tube, Spectre element
Assembly: GM
Accessory Drive System: Vintage Air Front Runner
Exhaust: Stock LS3 manifolds, custom 2.5-inch stainless steel exhaust by Heartland Customs, QTP cutouts, Borla ProXS mufflers
Ancillaries: DeWitts aluminum radiator, Custom power hood actuator
Output: 525 hp and 486 lb-ft
Drivetrain
Transmission: Bowler Performance TREMEC TKO 600
Clutch: Ram single disc
Rear Axle: Fast Track IRS with Pro Iron Case, Truetrac limited-slip differential, 3.50 gearset, 33-spline axles
Chassis
Chassis: Roadster Shop Fast Track IRS
Front Suspension: C7 Corvette spindle and hub assembly, 1 5/8-inch lower control arms, 1 ¼-inch lower control arms,1.25-inch splined sway bar, Fox double-adjustable coilover shocks, Detroit Speed rack-and-pinion steering
Rear Suspension: Roadster Shop IRS, Fox double-adjustable coilover shock, 1.25-inch splined sway bar
Brakes: Baer Pro 14-inch drilled-and-slotted rotors, custom-painted six-piston calipers front and rear, Hydratech hydraulic brake assist, '99-04 Mustang master cylinder
Wheels & Tires
Wheels: Billet Specialties B-Forged 961 (18×7 front, 18×10 rear)
Tires: Michelin Pilot Sport; 225/45R18 front, 285/35R18 rear
Interior
Upholstery: Custom Moore and Giles Taupe leather, Novasuede headliner, Daytona Black carpet
Installation: Sculpt Garage (San Marcos, TX)
Seats: Snowden Bucket
Steering: Flaming River steering column, CON2R steering wheel
Shifter: Bowler Performance Transmissions
Dash: Stock with Moore and Giles leather
Instrumentation: Dakota Digital with custom faces
HVAC: Vintage Air
Wiring: American Autowire by Heartland Customs (Purcell, OK)
Stereo System: Retrosound stock-look head unit, Retrosound dual-voice dash speaker, Kicker 6.5-inch speakers in kick panels, Kicker 10-inch sub behind rear panel, Kicker amps
Exterior
Bodywork and Paint: Heartland Customs
Paint: PPG Black Sapphire
Wheel Tubs: Custom by Heartland Customs
Bumpers: Stock, tucked
Taillights: Stock (LED)
Headlights: Stock (Halogen)