Part Two: Ironworks Speed & Kustom Got It Just Right
By Ron Covell   –   Photography & Videography By Rodger Lee   –   Artwork By e. Black Design
Work continues on Greg Heinrich's outstanding 1935 Chevrolet coupe being built by Ironworks Speed & Kustom. This time we'll focus on the extensive body modifications. The body is lengthened, chopped, wedge-sectioned, and all the fenders are extensively reworked to conform to the big 'n' little wheels and tires.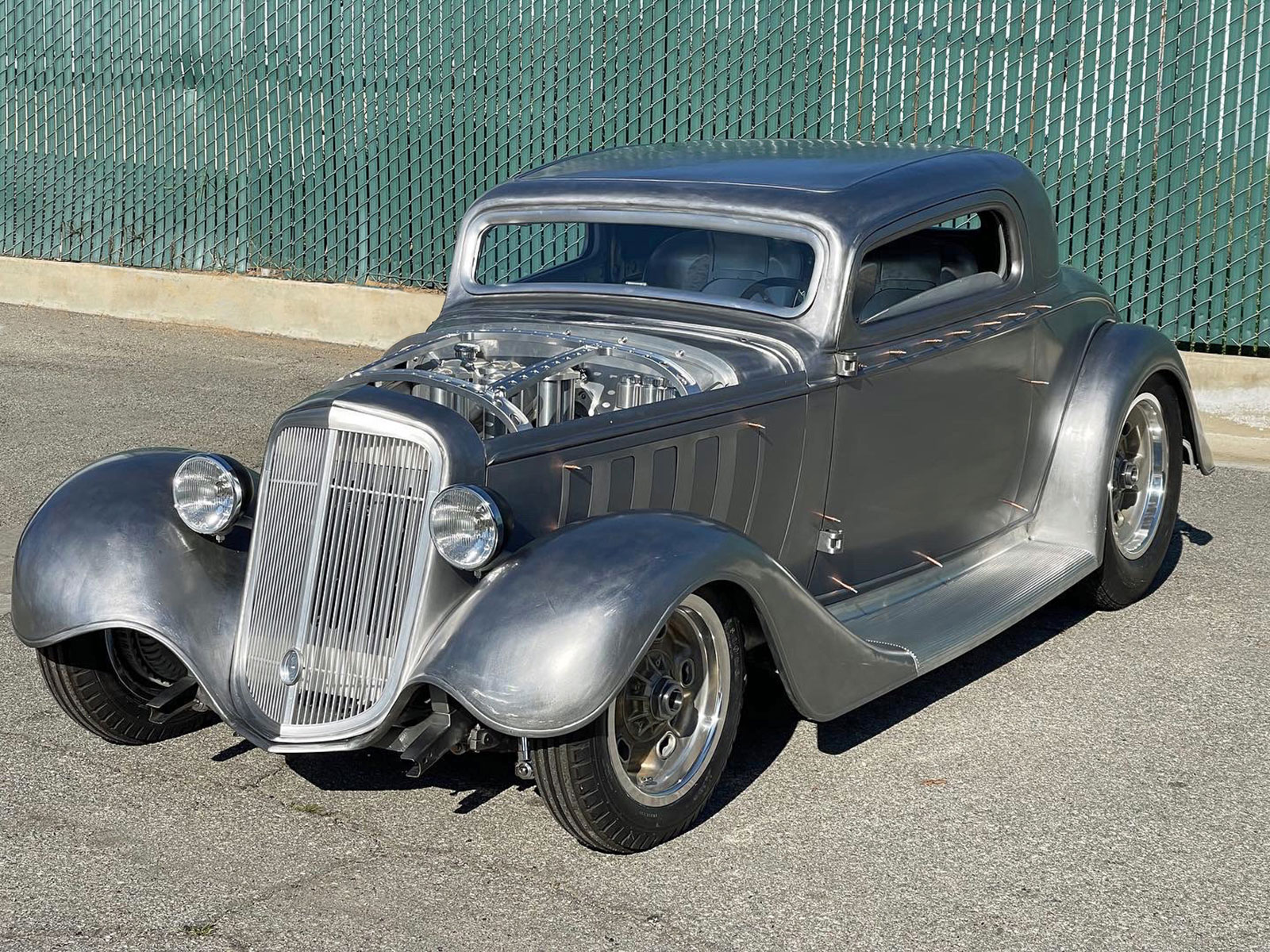 When doing extensive modifications, it's important to know when to stop. If you chop a top too aggressively, the result is not likely to be well proportioned. Every element of a car's body must work with the whole ensemble, so it's a constant balancing act to keep everything flowing harmoniously. Rodger Lee and his crew at Ironworks have a long track record of getting it right.
Part One: 1935 Chevy Coupe Chassis Prep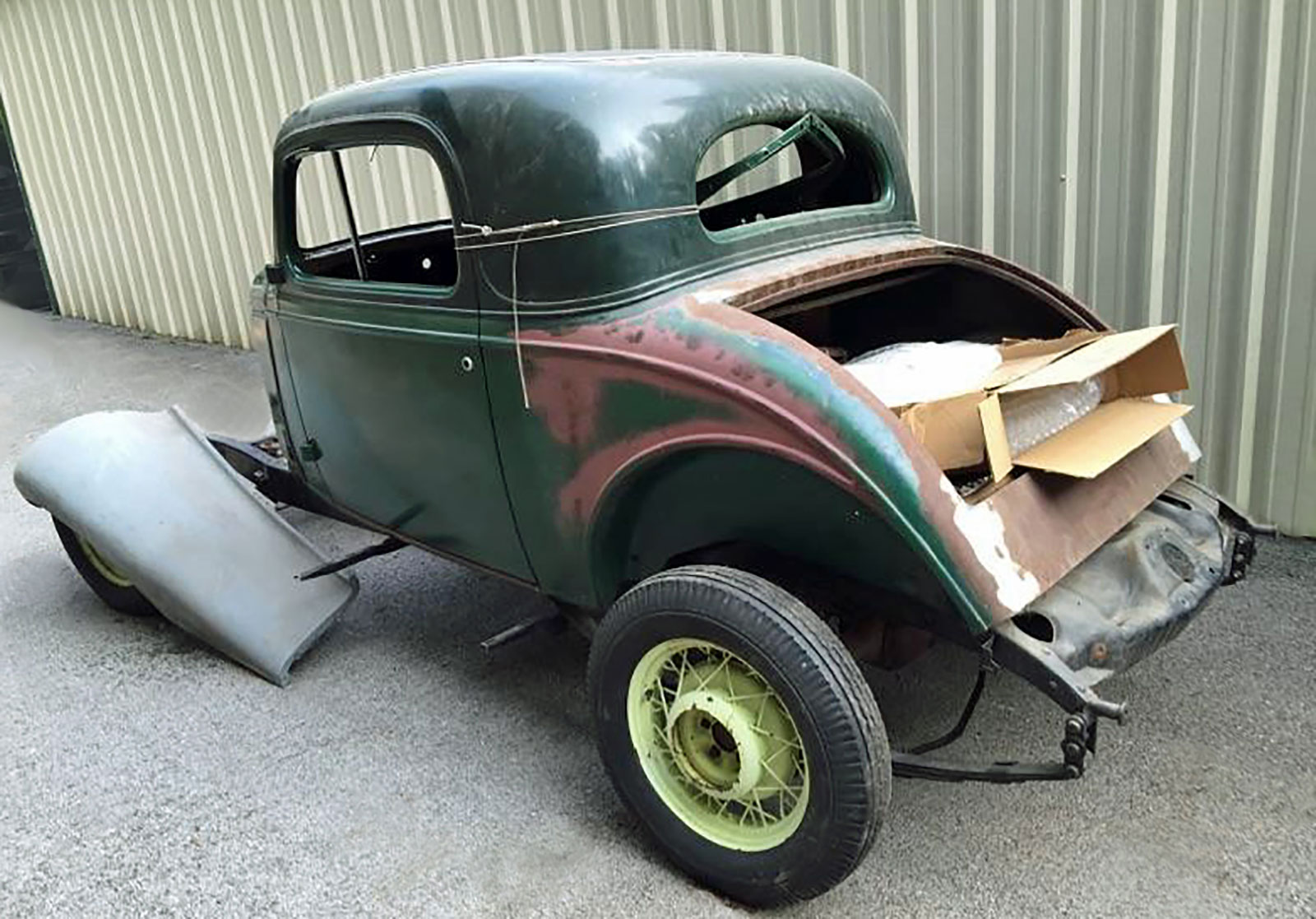 They did not use specific dimensions for most of the body modifications–they relied on moving each element in small increments and kept tweaking and adjusting until it looked "right." This is often the best way to get exceptional results.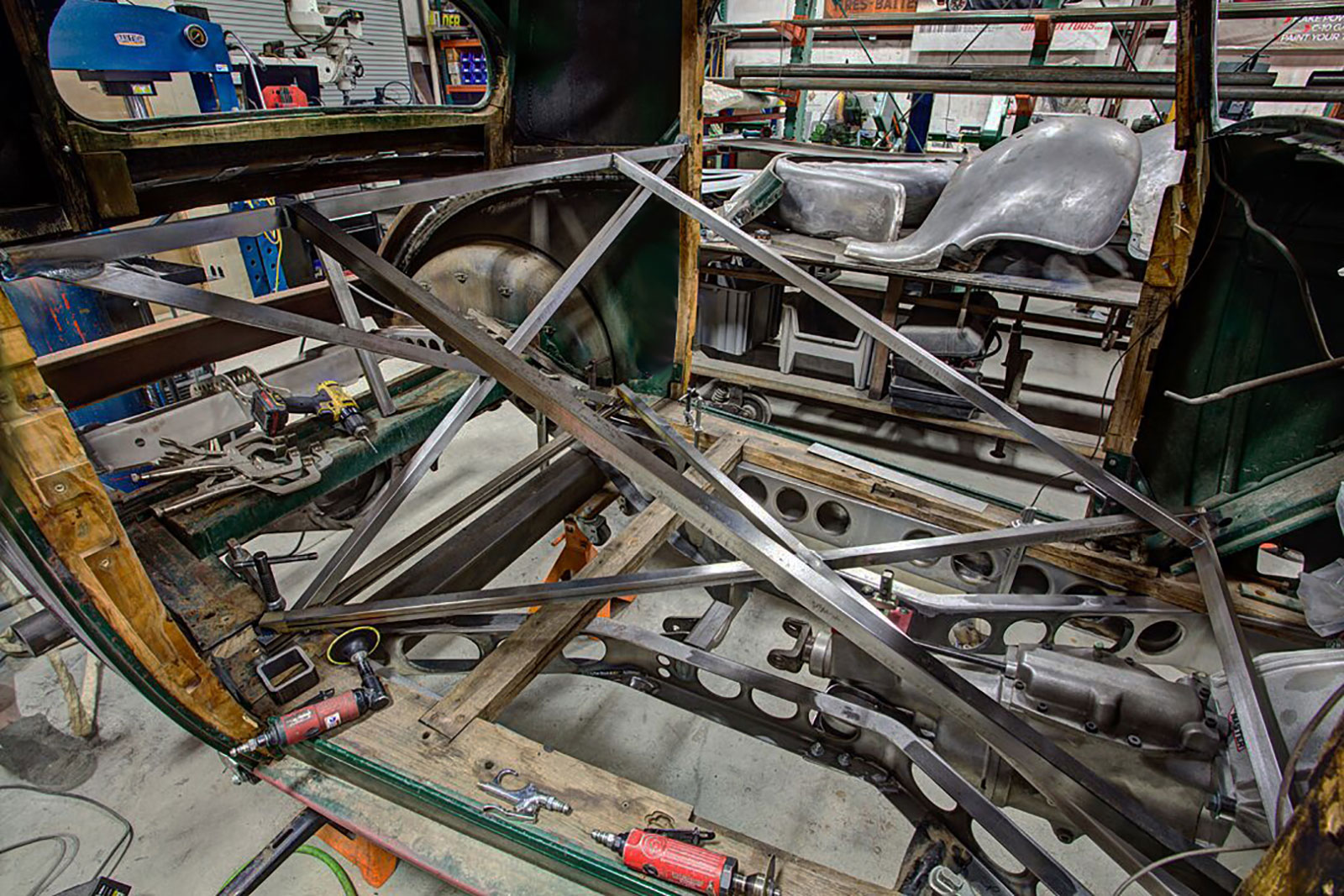 If you're going to cut a car body into pieces, the first order of business is adding reinforcements inside the body to maintain the alignment of the key components. Square tubing was used with lots of cross bracing to ensure everything stayed rigid.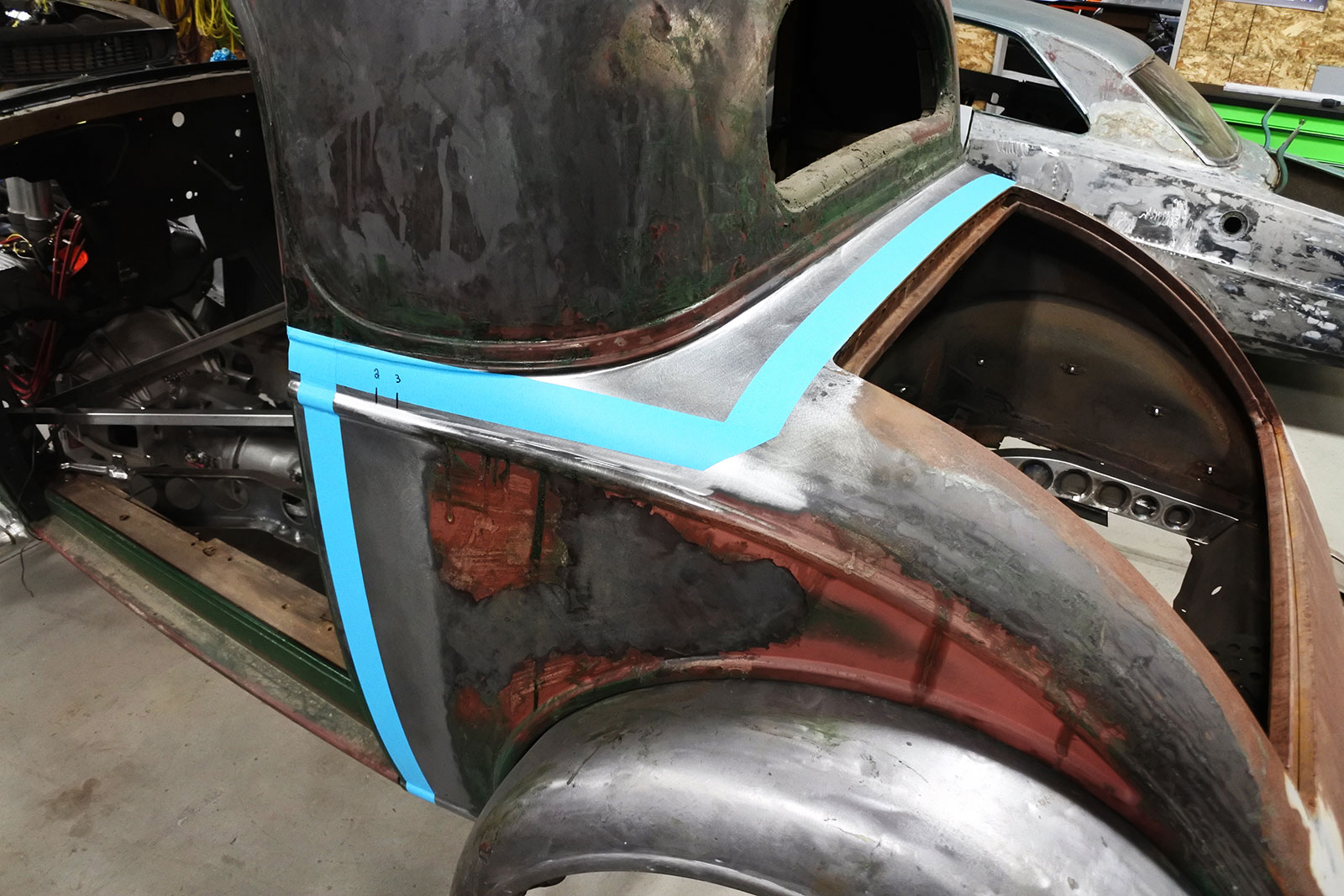 Lengthening the body was the first step, and cuts were made just behind both doors and across the tulip panel below the rear window. These cuts were joined with a horizontal cut, which maintains the alignment of the beltline when the rear of the body is moved. After some experimentation, they positioned the rear of the body back about 2 inches.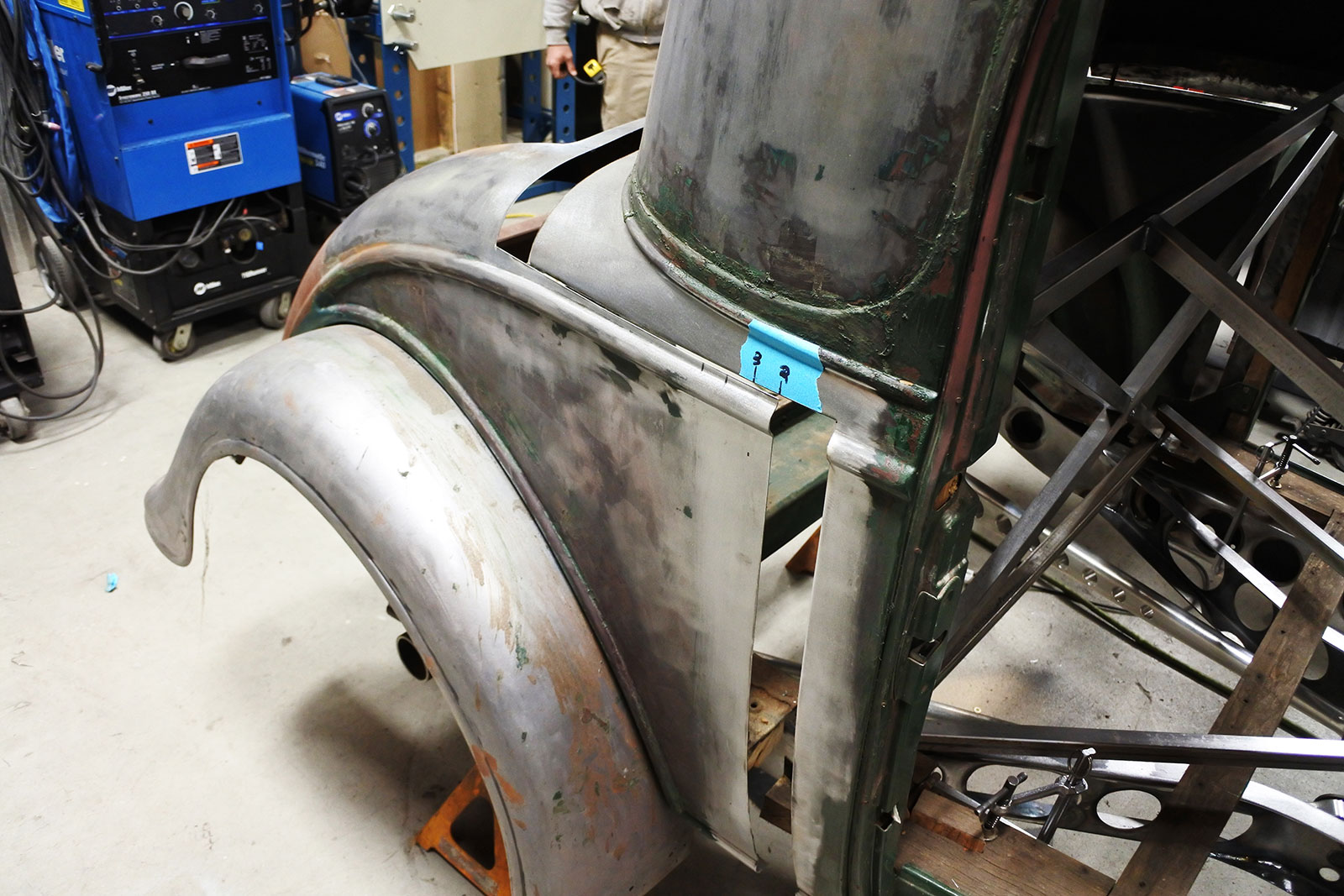 Read More: Tri-Five of the Year: Lange's 1956 Chevy 210
Next, the cowl was sectioned to give the body a nicely wedged shape. This was done by eye, and the cowl came down around 2 inches, which drops the nose of the car around 3 inches.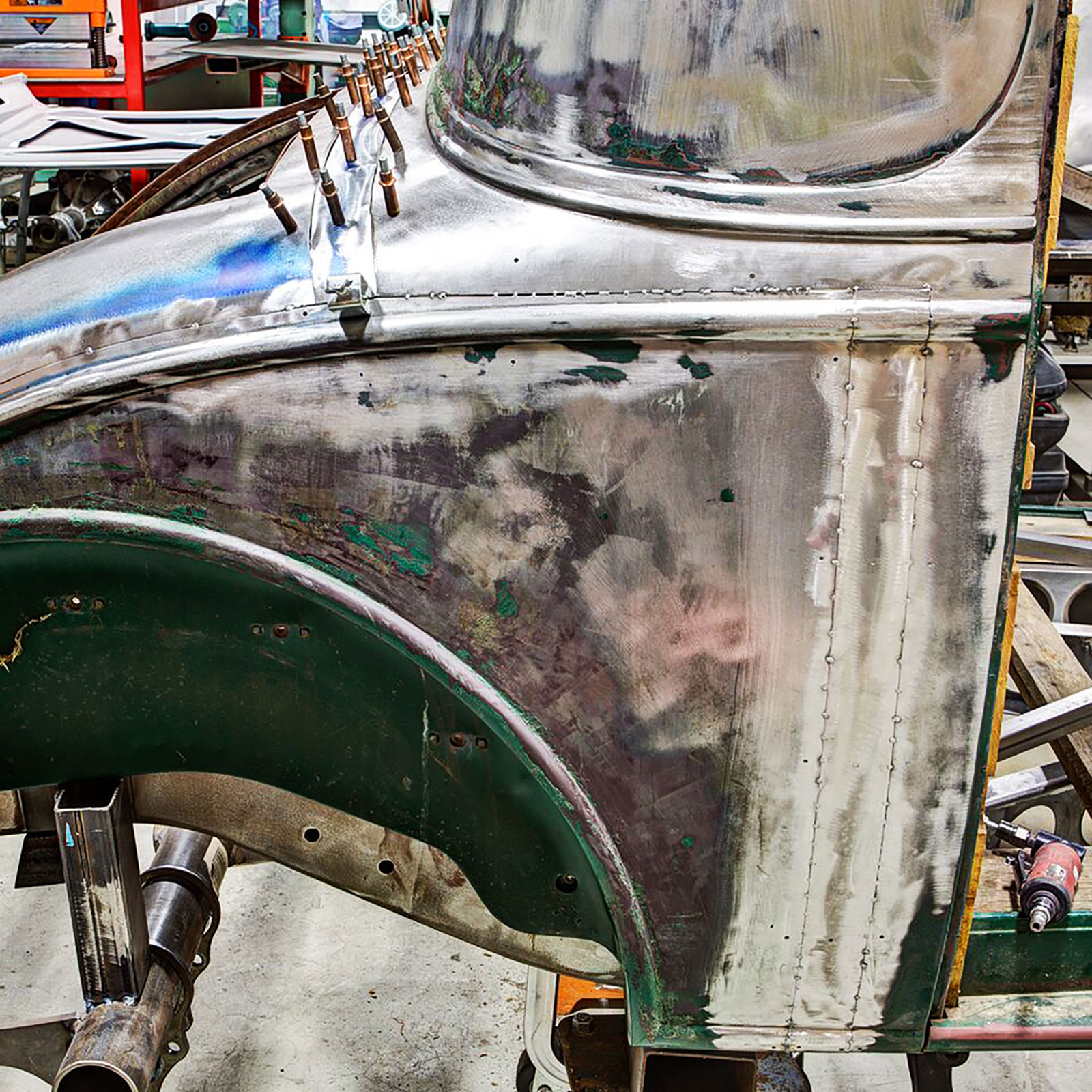 Once all the cuts were fully TIG welded and metal finished, they focused on chopping the top. They worked with the doors first, since it is hard to gauge the proportions of the top without knowing the precise size and shape of the side window. Once the doors were tweaked to have the perfect look the roof was cut to match.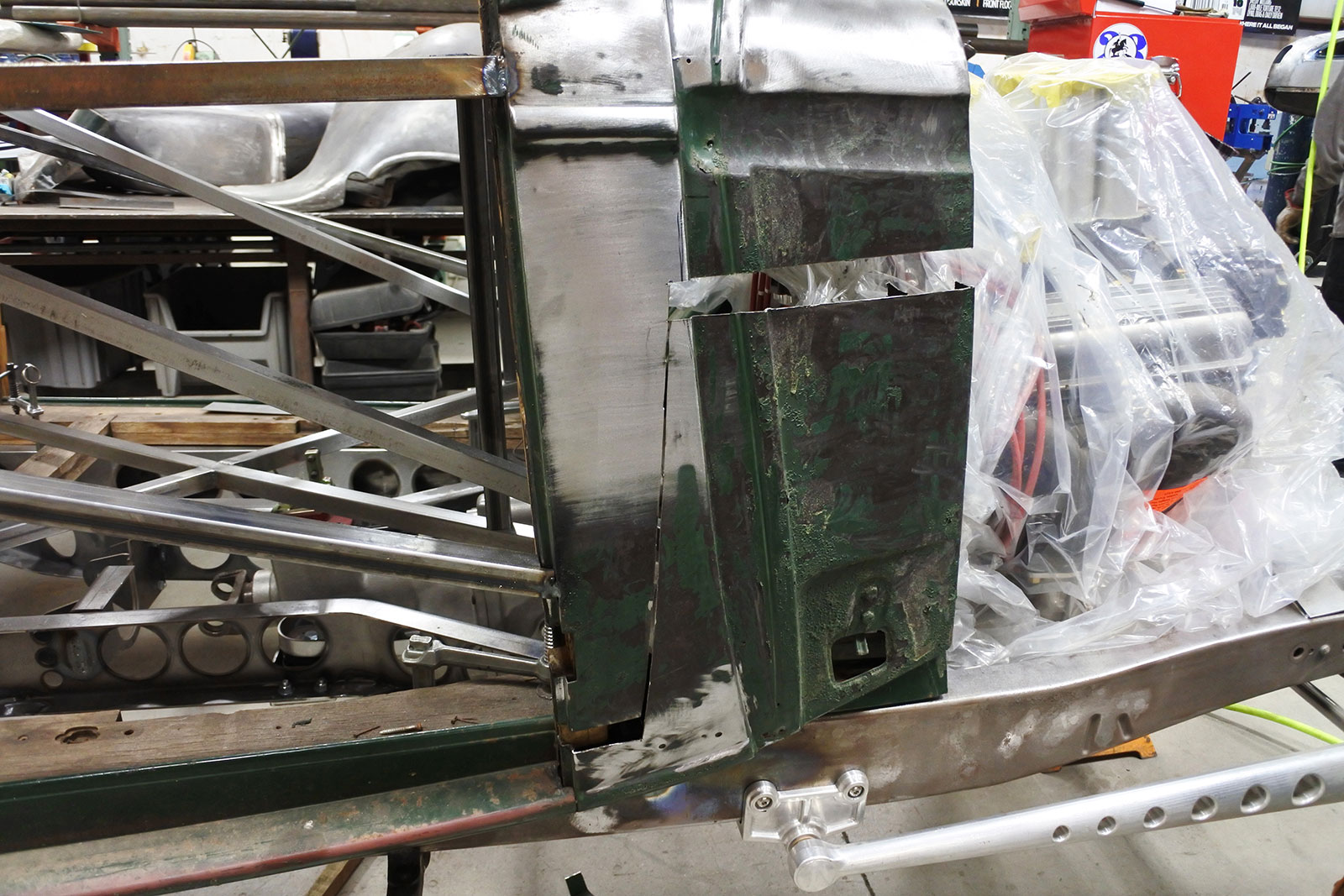 All the fenders were extensively modified, and you can follow the details in the accompanying photos. A completely new hood was made, which will incorporate elegantly hinged doors with a sophisticated linkage system that moves them in unison.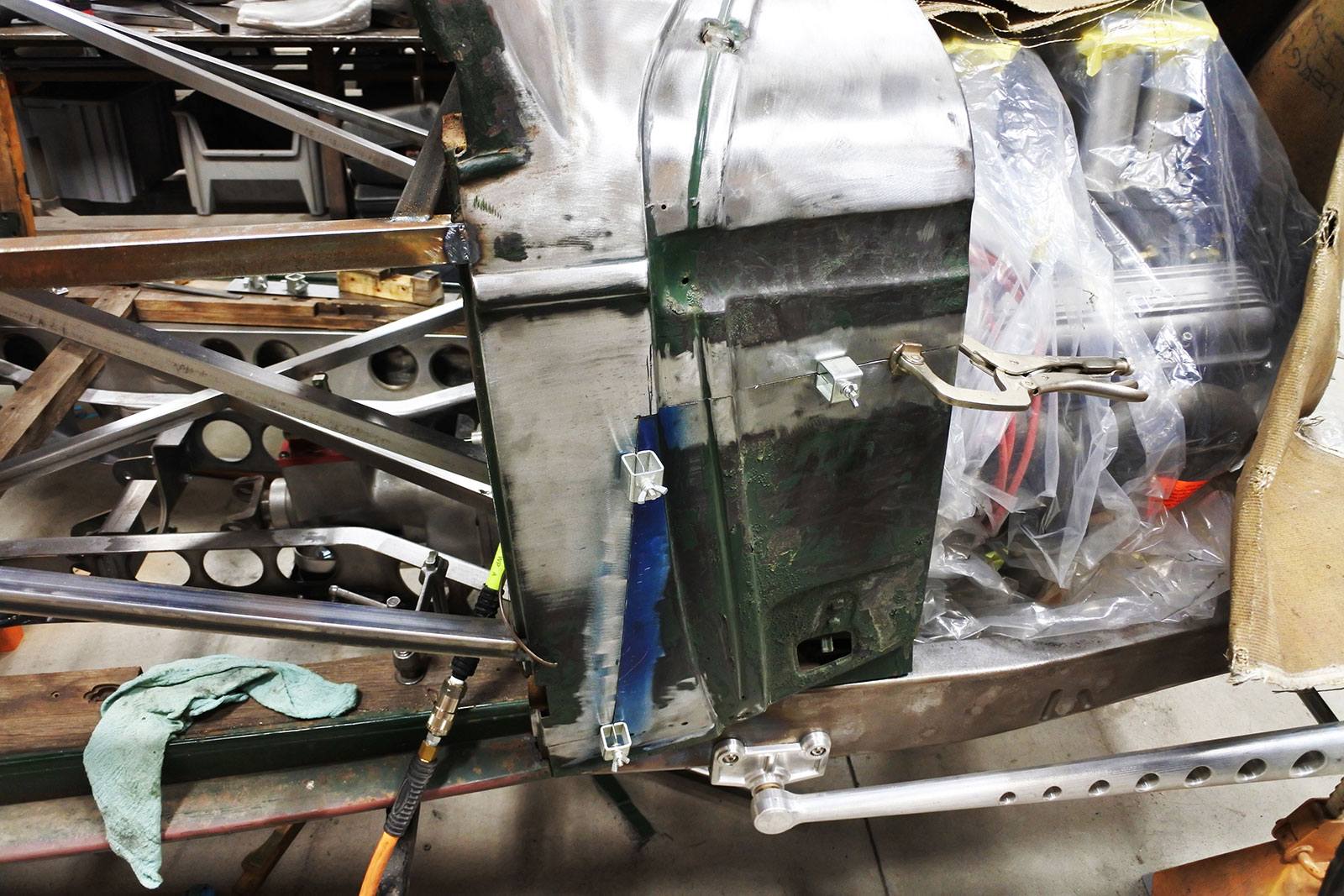 Read More: Hot Rod Restoration: 1932 Ford Panel Truck
In the next installment we'll look at many of the unique details on this car, like the CNC-machined billet aluminum running boards, hood braces, bucket seats, and much more. MR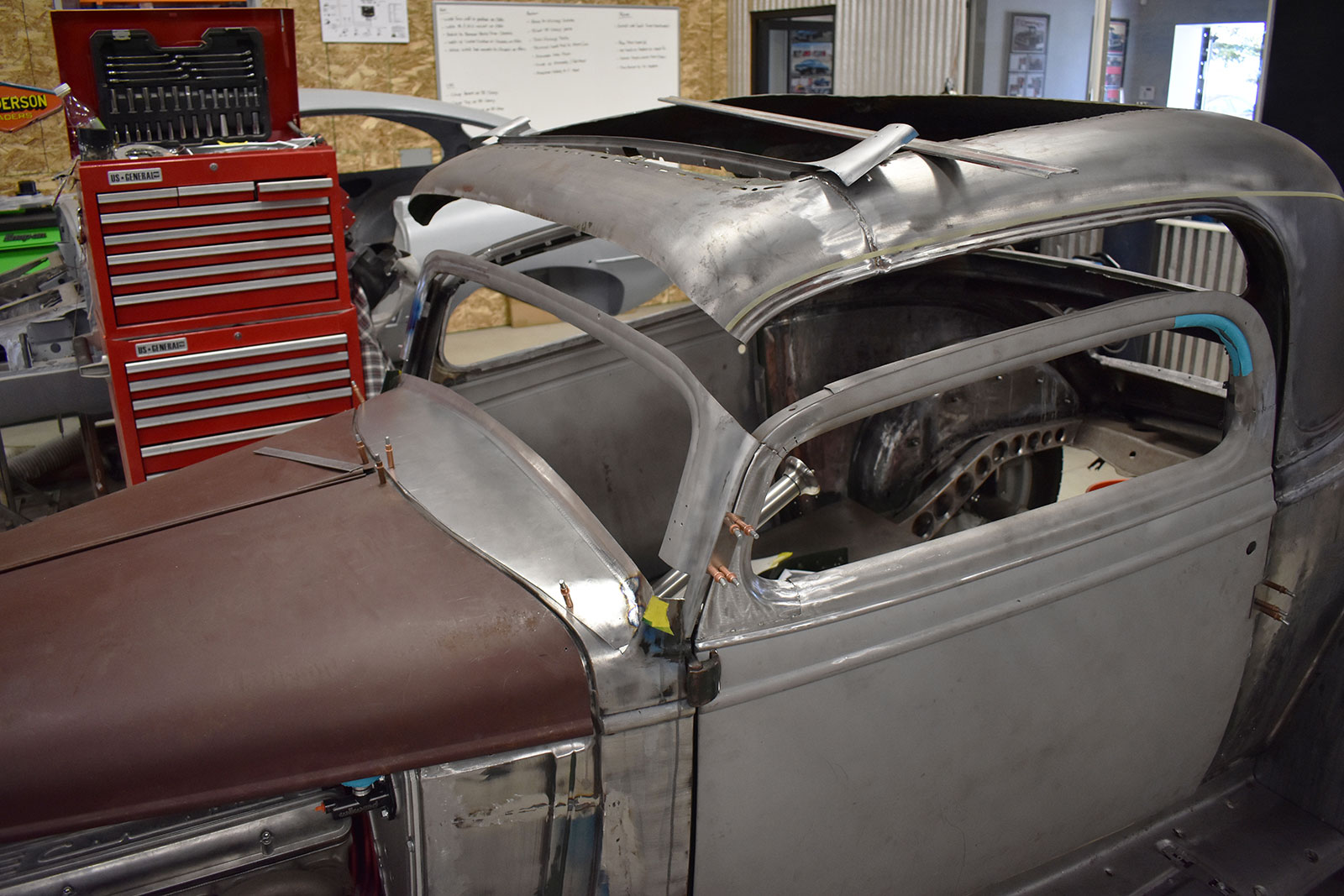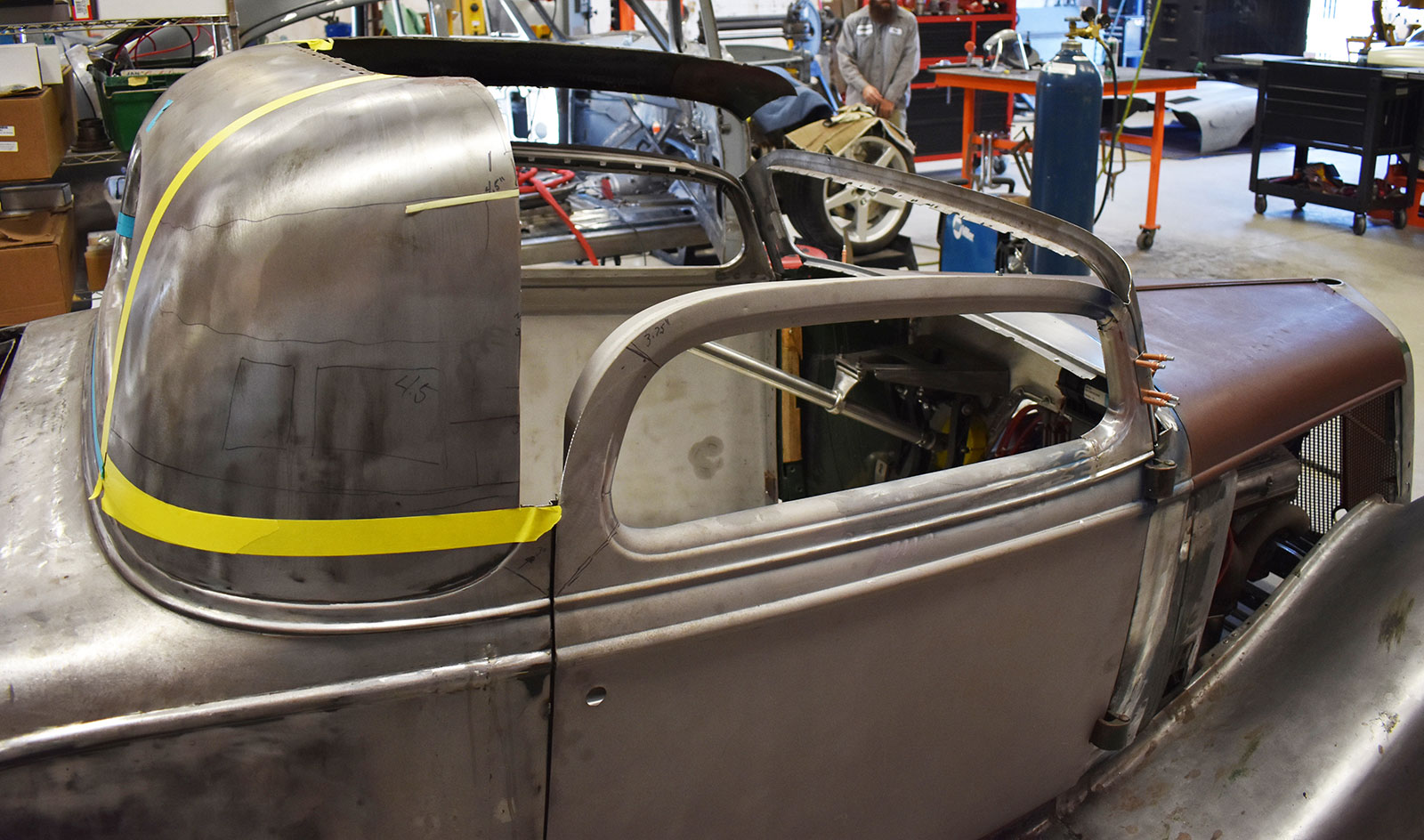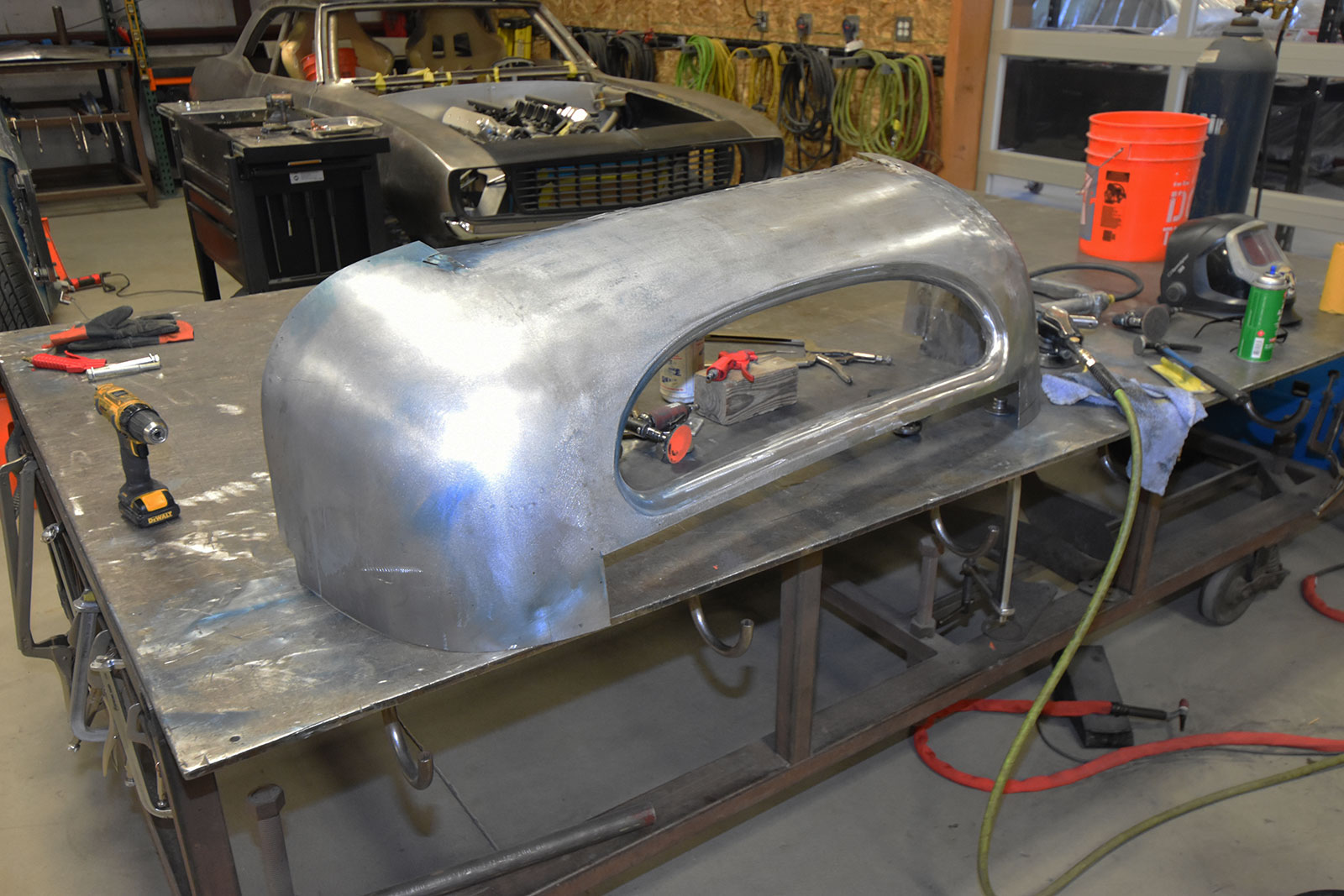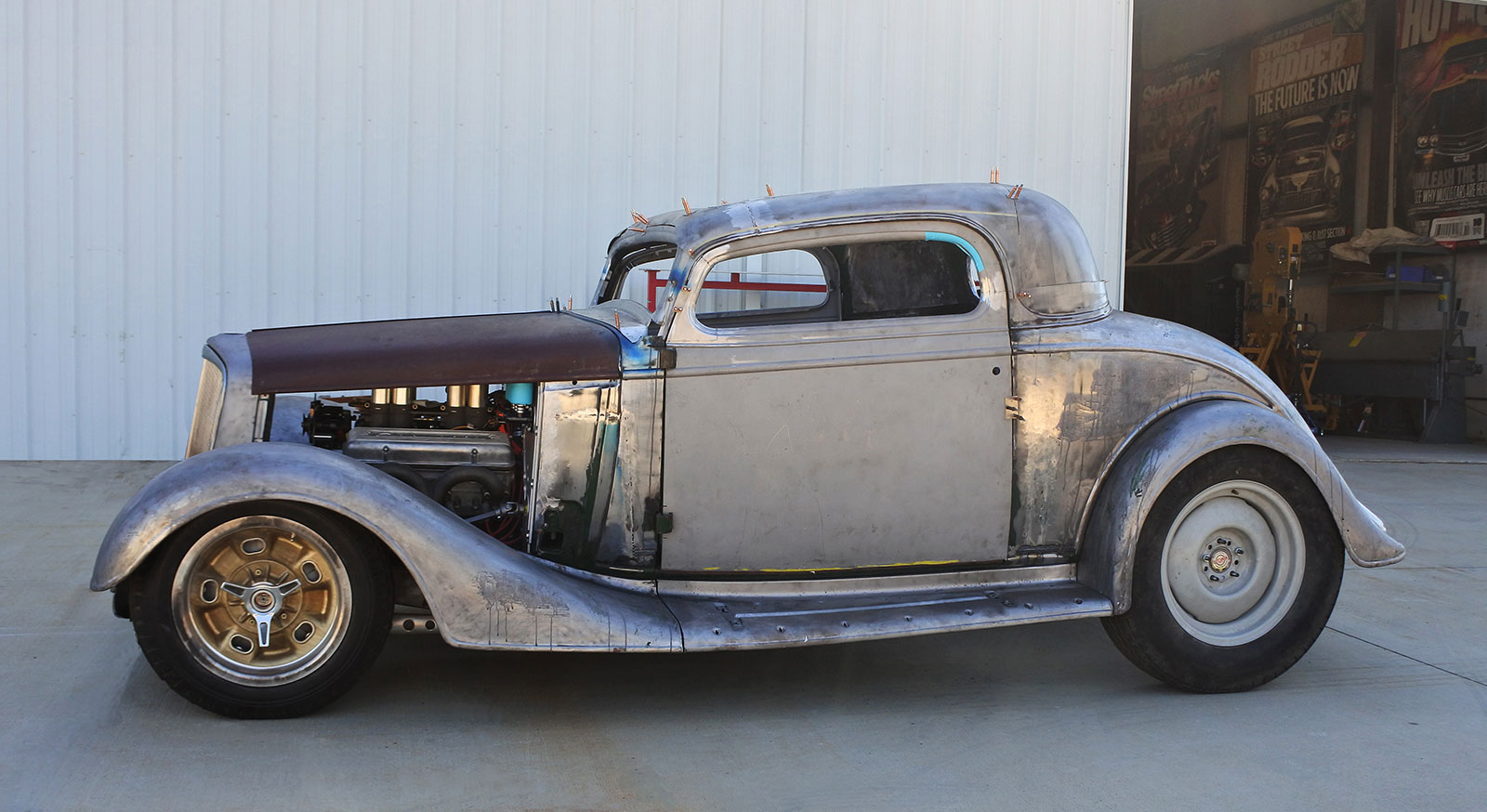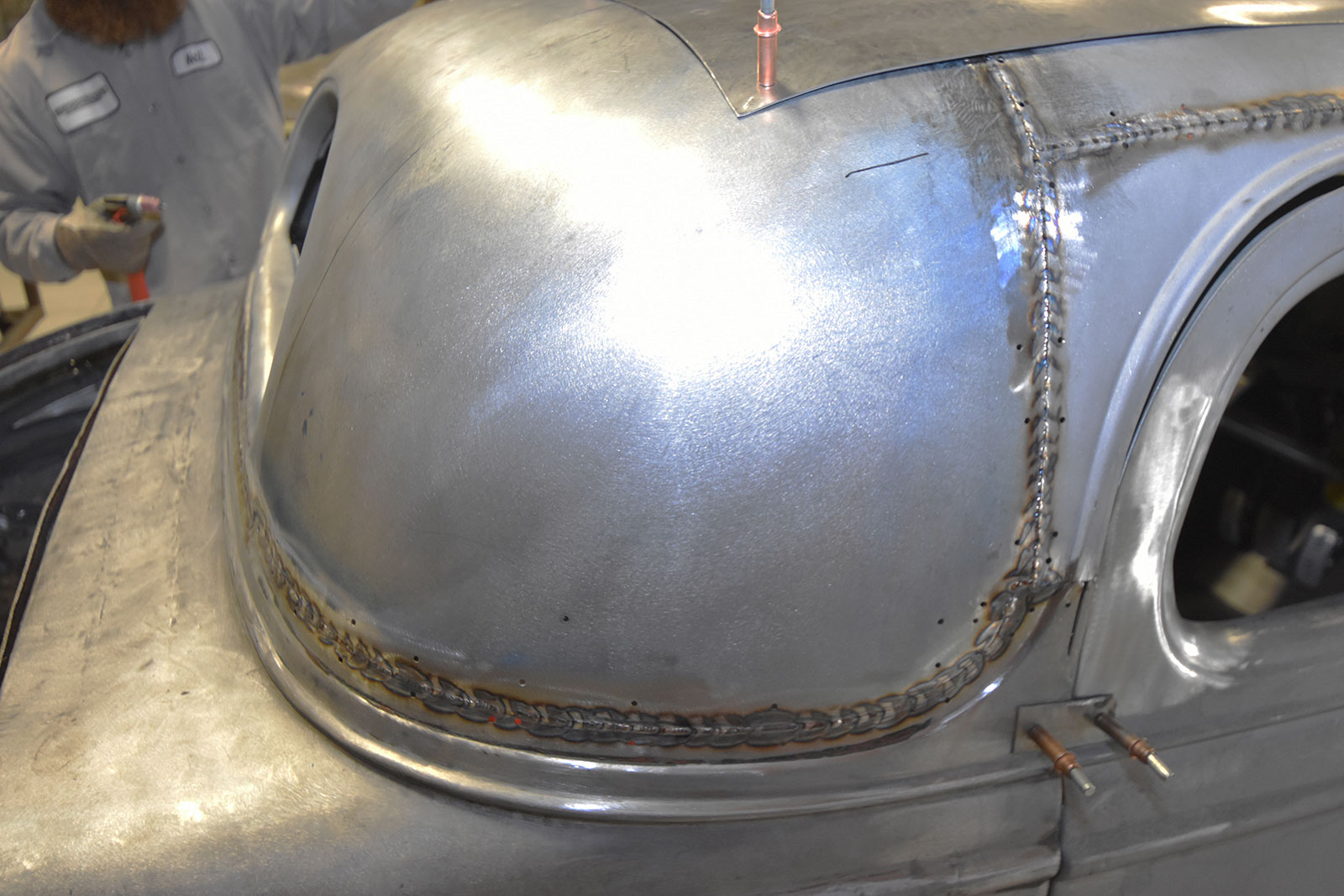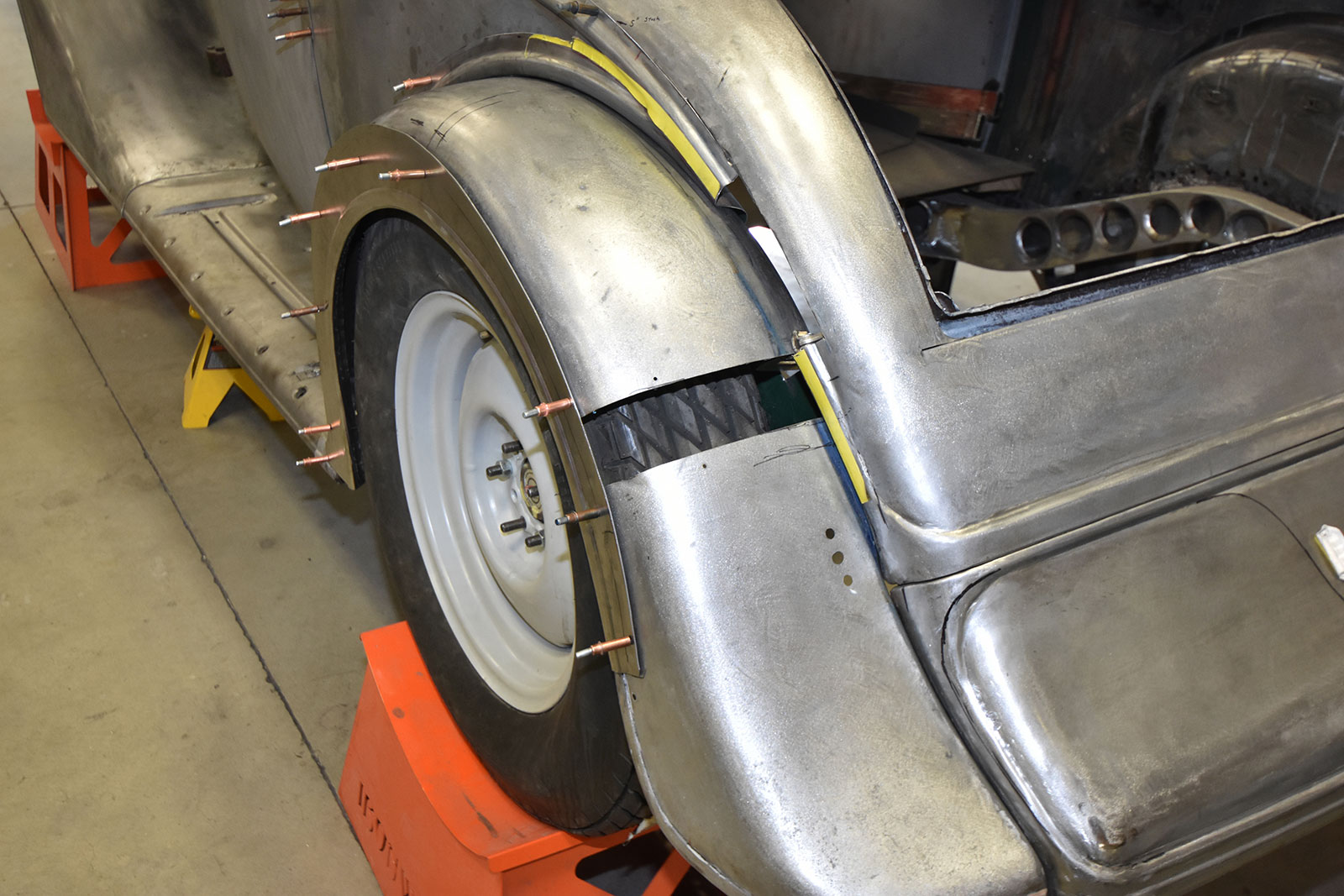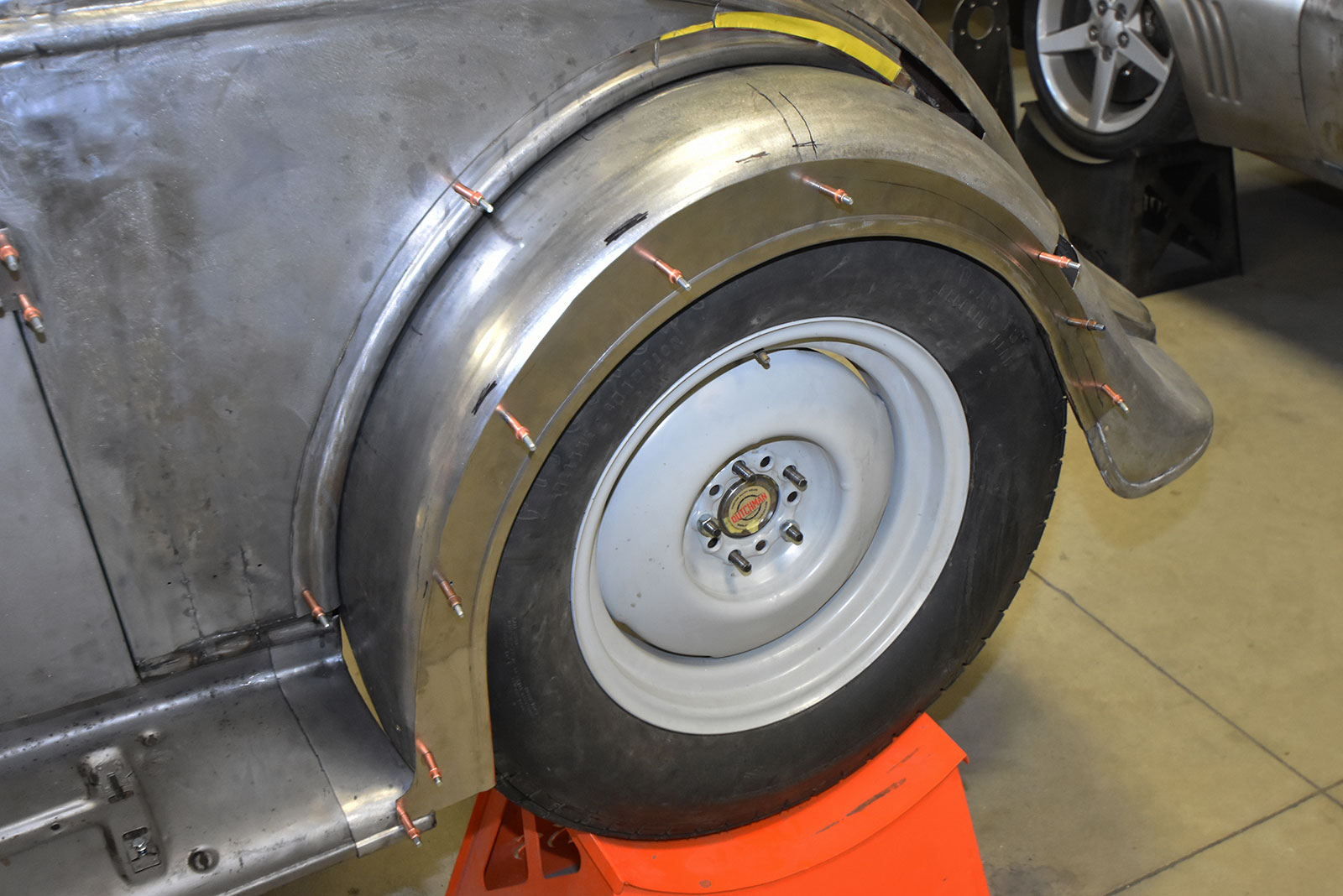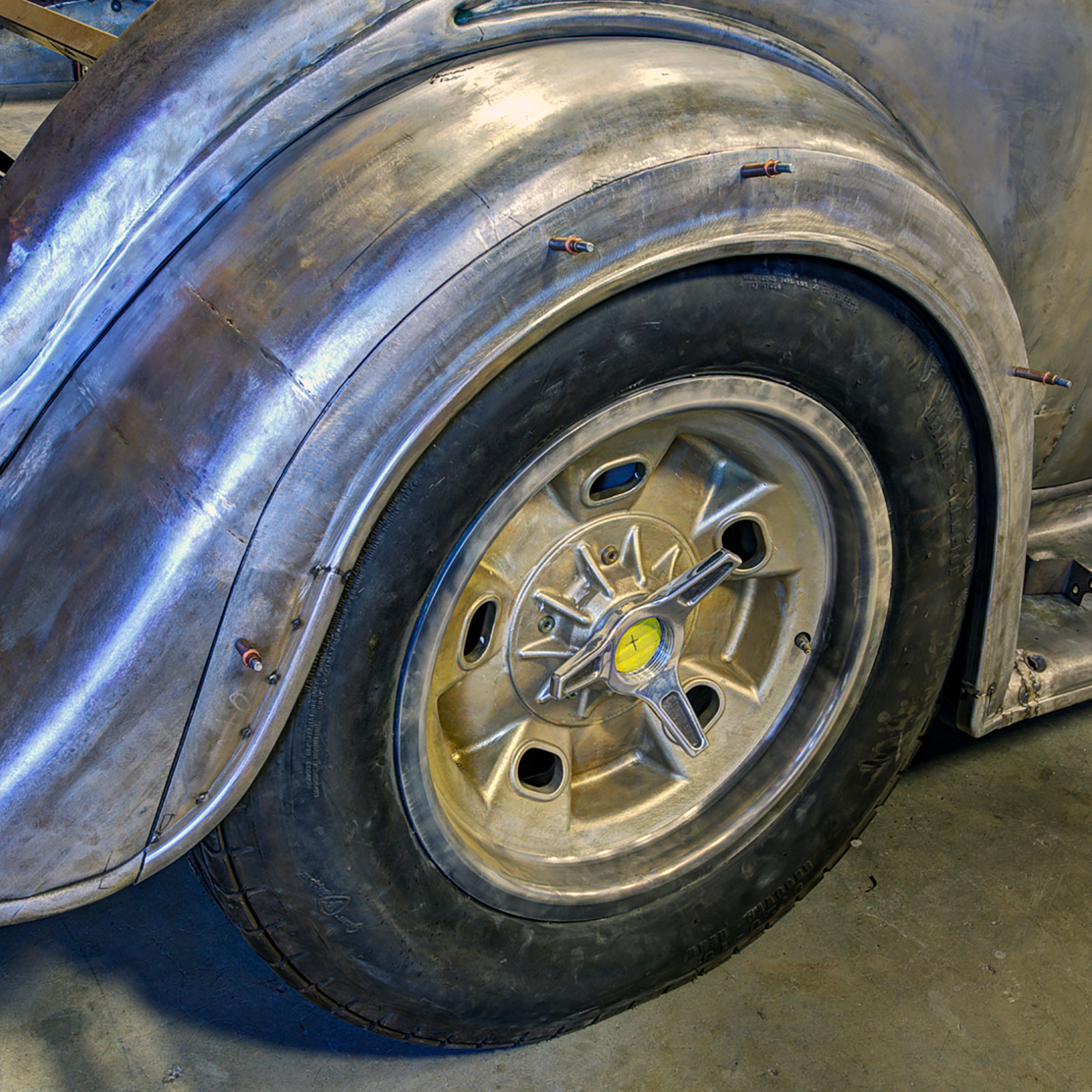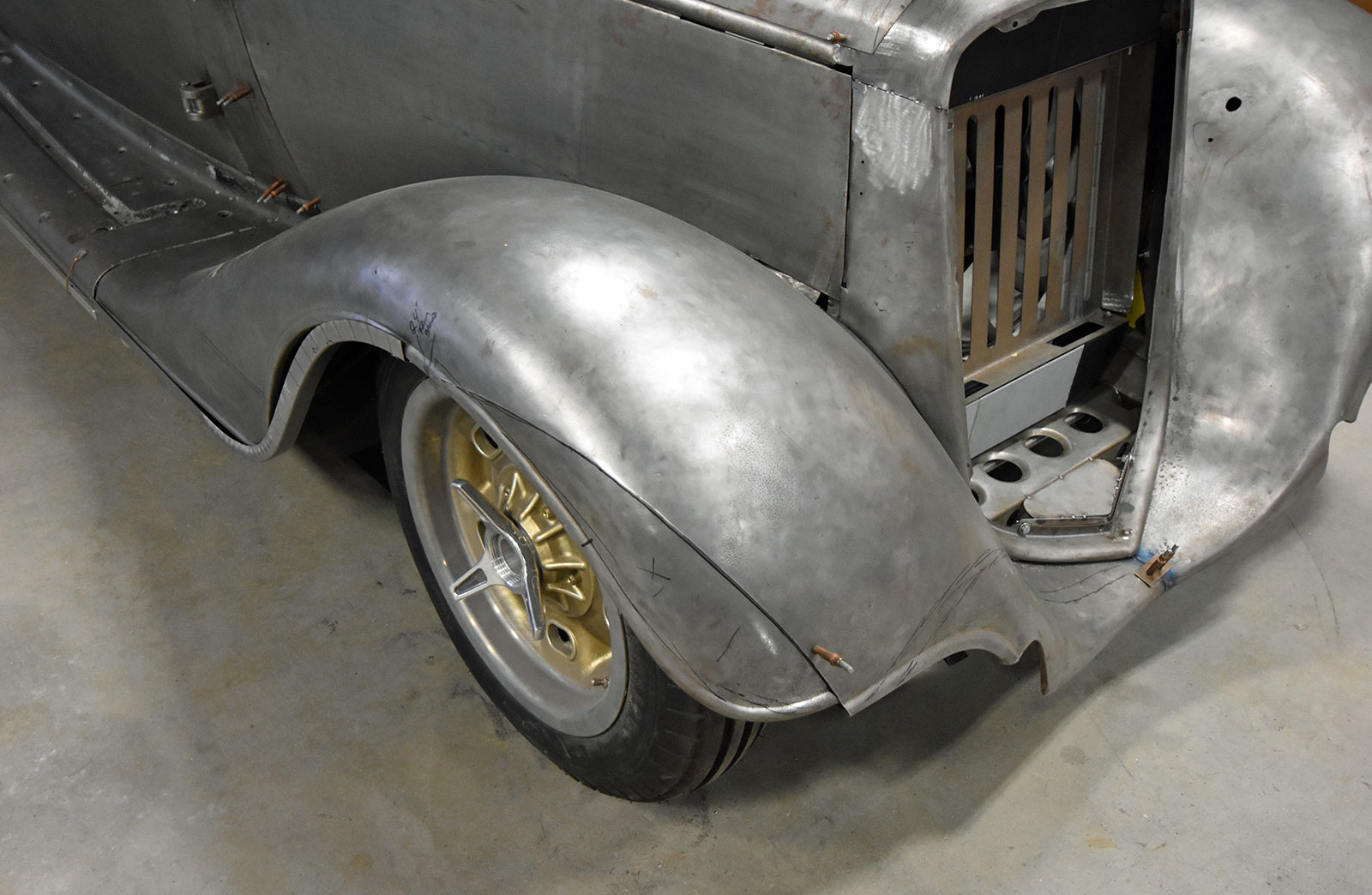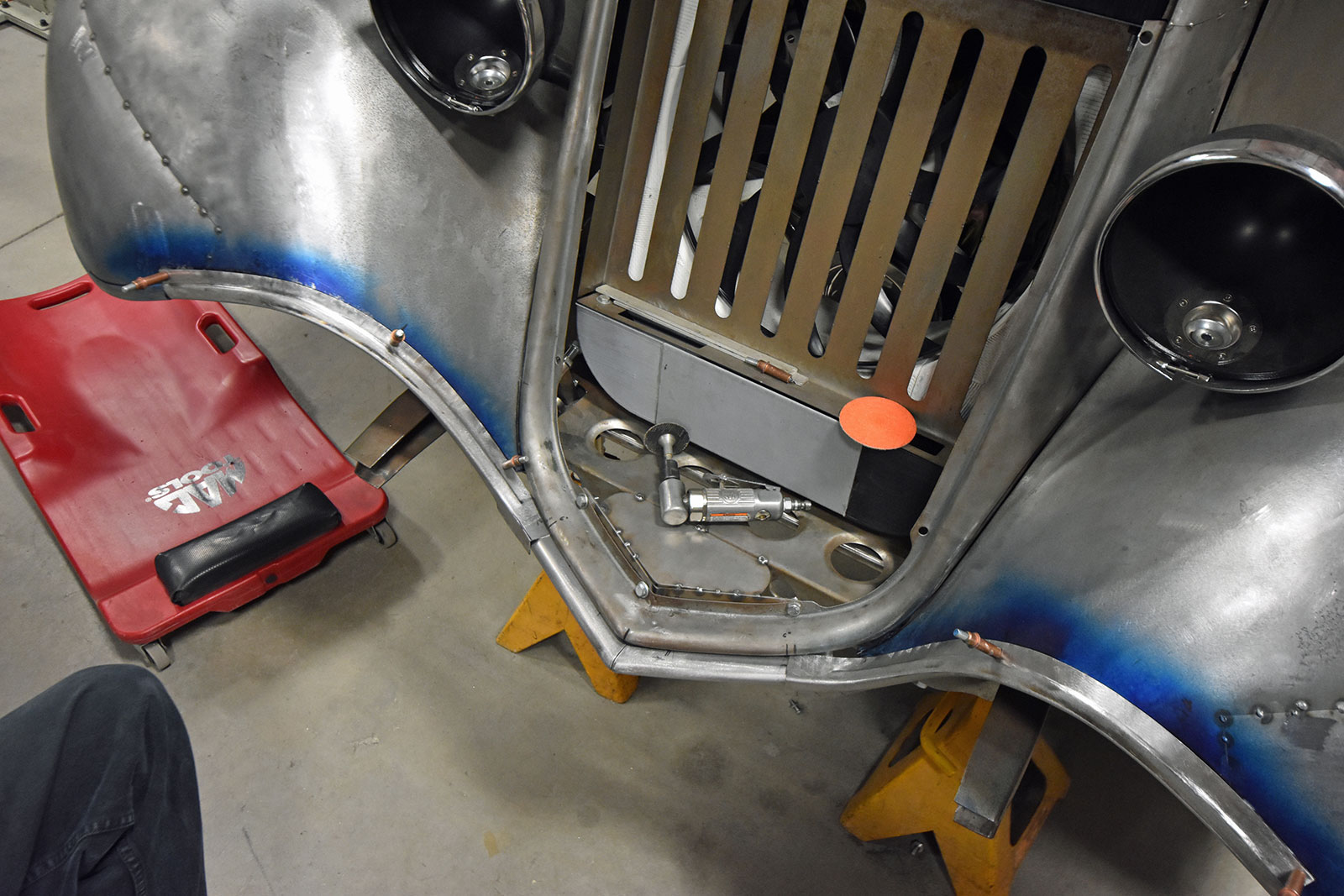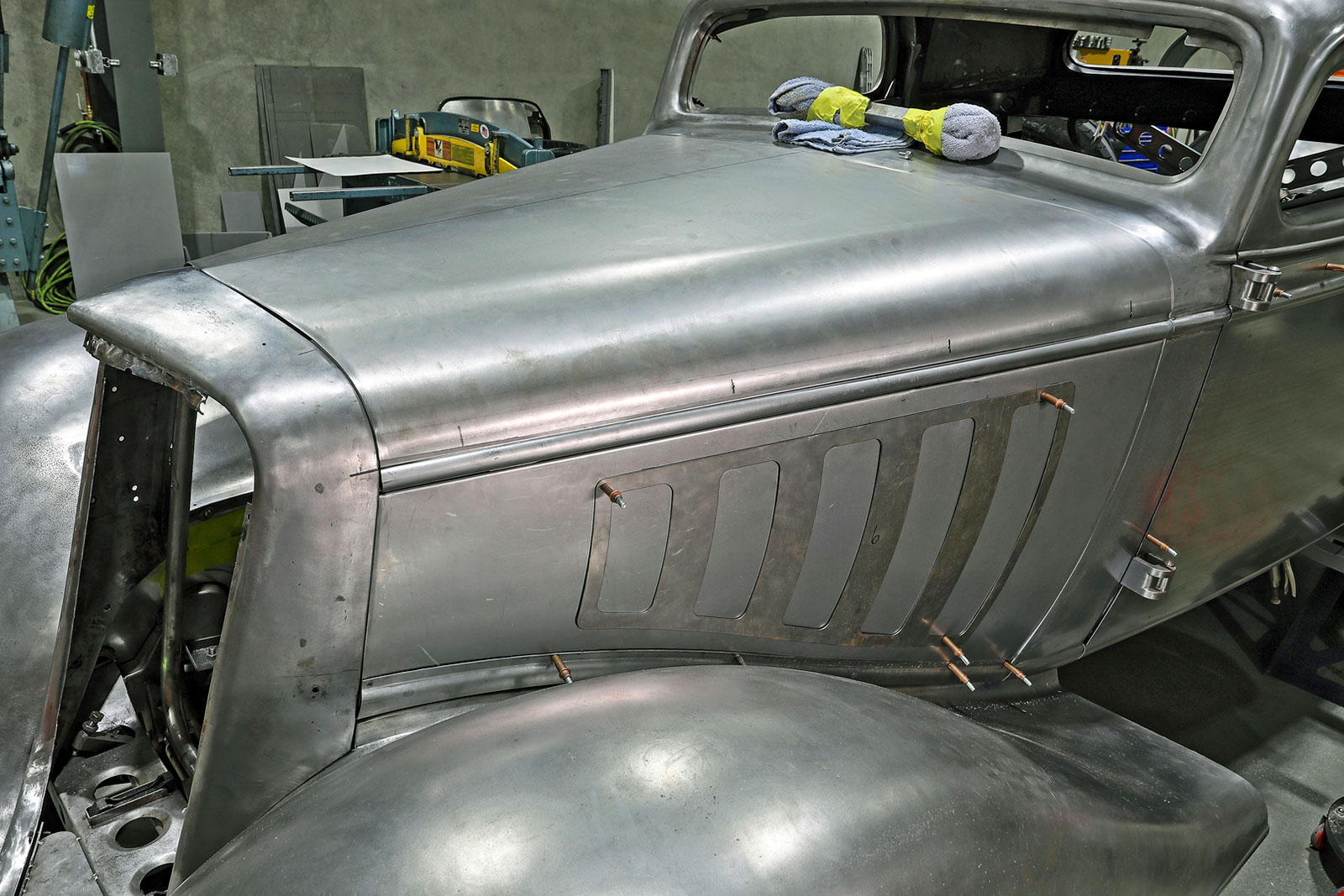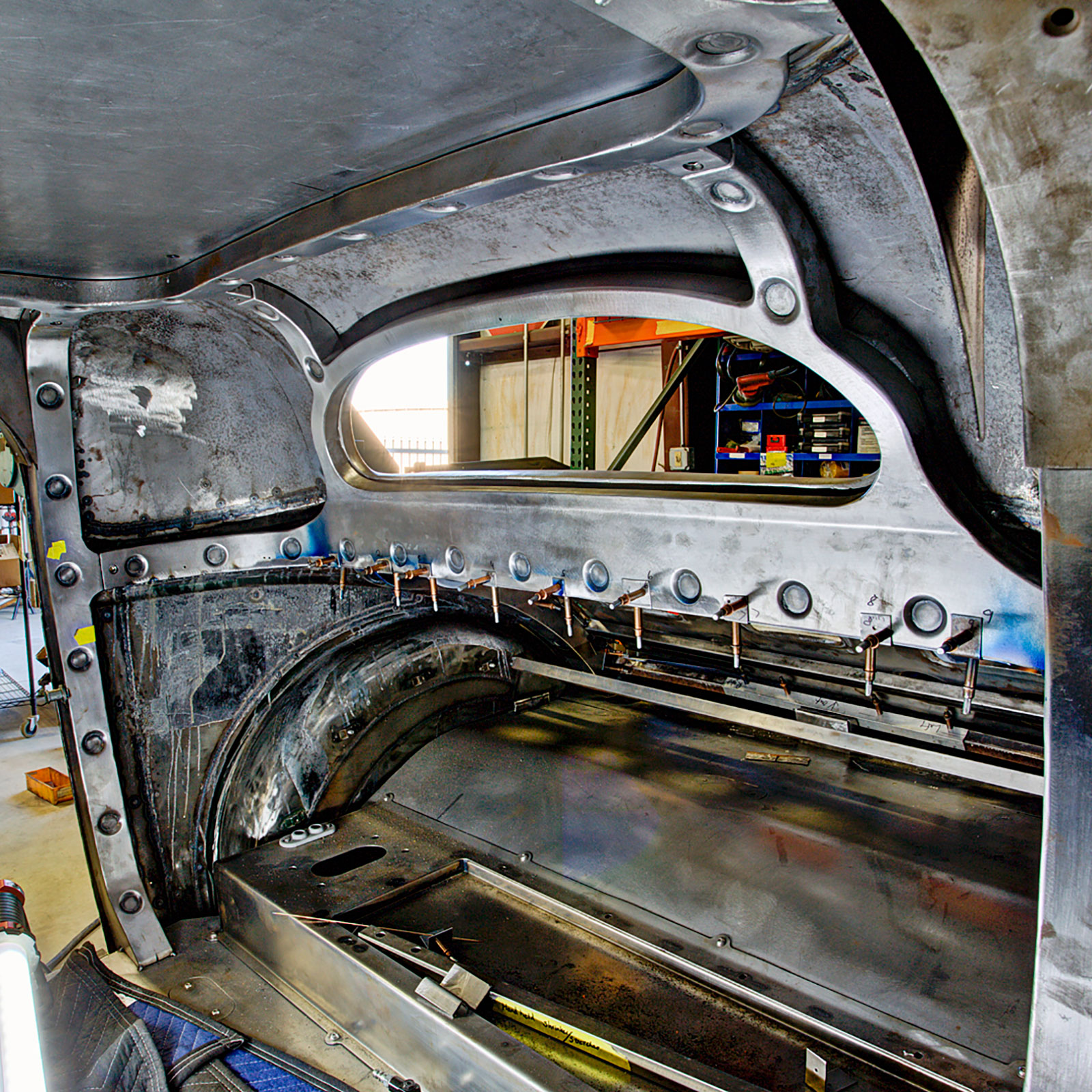 Source
Ironworks Speed & Kustom
(661) 399-8999
ironworksspeedandkustom.com