West Coast Built Bauder Restoration Panel Truck
By Eric Geisert   –   Photography By Wes Allison
Bob Bauder was what you'd call a "real hot rodder." The look and performance behind the cars he built for himself and his select customers was not necessarily for the faint of heart. These cars were "drivers," in the purest sense of the word, and Bob drove the hell out his hot rods.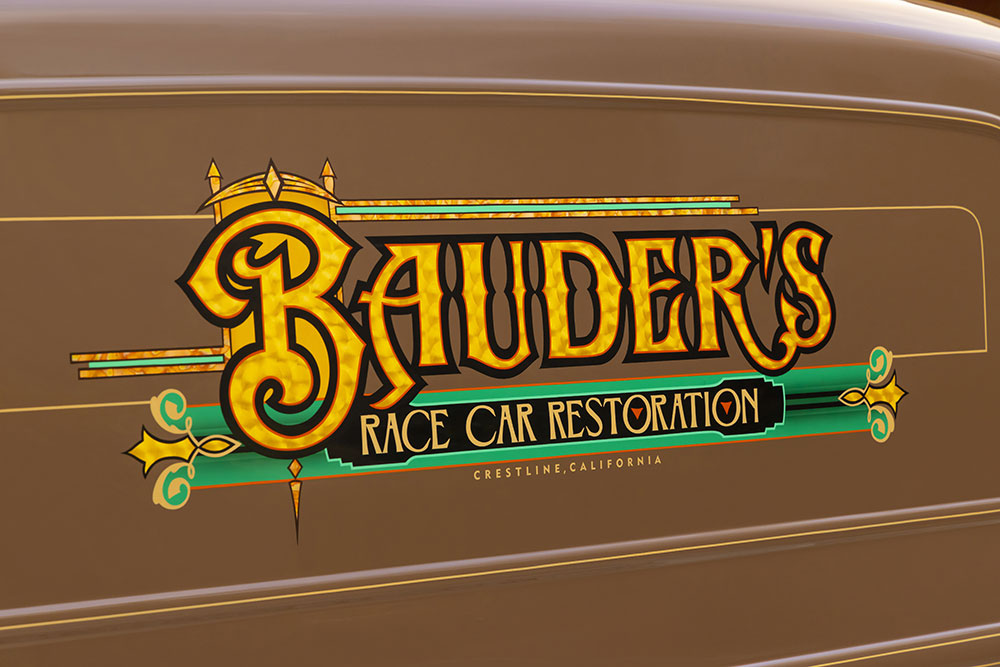 Bob died in 2017 but not before making a mark in the industry and hobby he spent his life pursuing. Involved with nearly every major well-known car builder in the '70s, '80s, and '90s you could think of, Bob preferred to be more in the shadows, unconcerned with the trappings of celebrity (of which he could have easily qualified).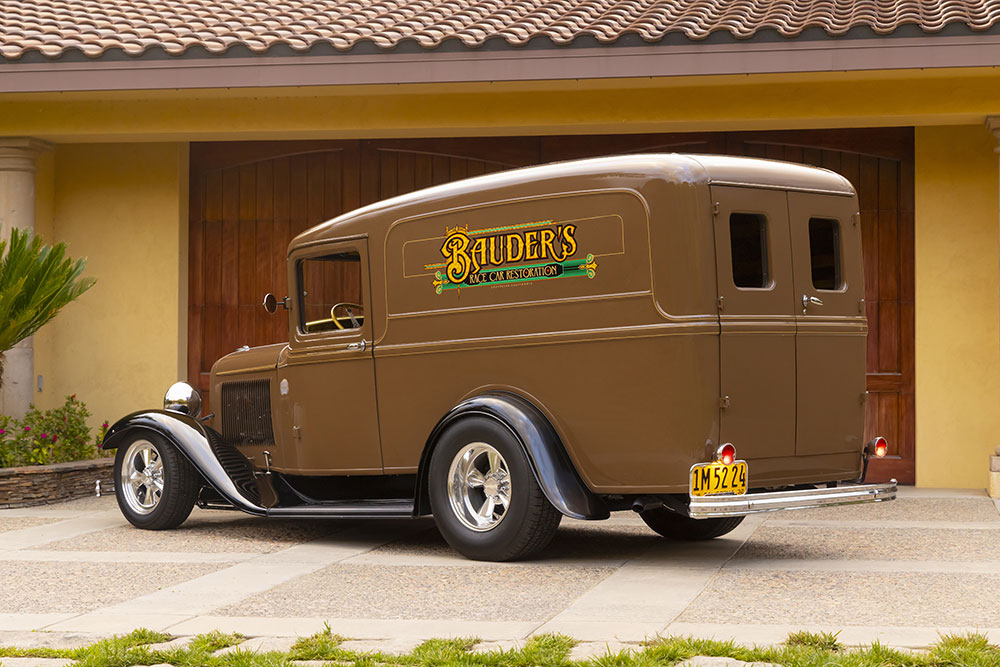 He had developed a build style that was identifiably his and, in the early '90s, he had turned his attention to a '32 Ford panel truck (panels mostly being truck-based chassis vehicles with two rear doors while a delivery is usually passenger car–based with a single rear door). The brownish truck, with its Bauder Restoration business name emblazoned down the side (expertly striped by Lil' Louie), was used by Bob to haul parts and pieces around town, but it sat, like all of Bob's cars, perfect.
Read More: Back In Style: Chevy Panel Truck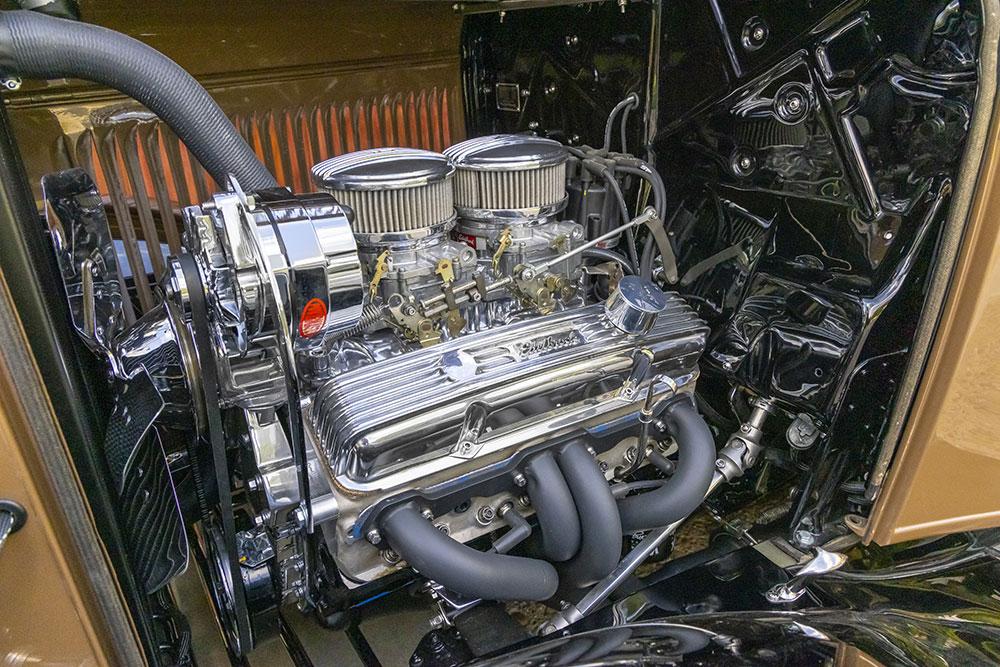 After owning it a few years Bob decided to sell it and it went away, with Bob continuing to buy and sell more cars over the next three decades. The last vehicle he built and finished was a super-sano '32 Ford pickup but, at the time of his death, he was also working on a Willys pickup for a customer/friend Larry Jacinto.
Larry had met Bob a few years earlier and, as Bob's older son, Danny, commented when Bob and Larry met, "They were tighter than two coats of paint." It was the kind of friendship that seemed it was decades long, though it was only a fraction of that.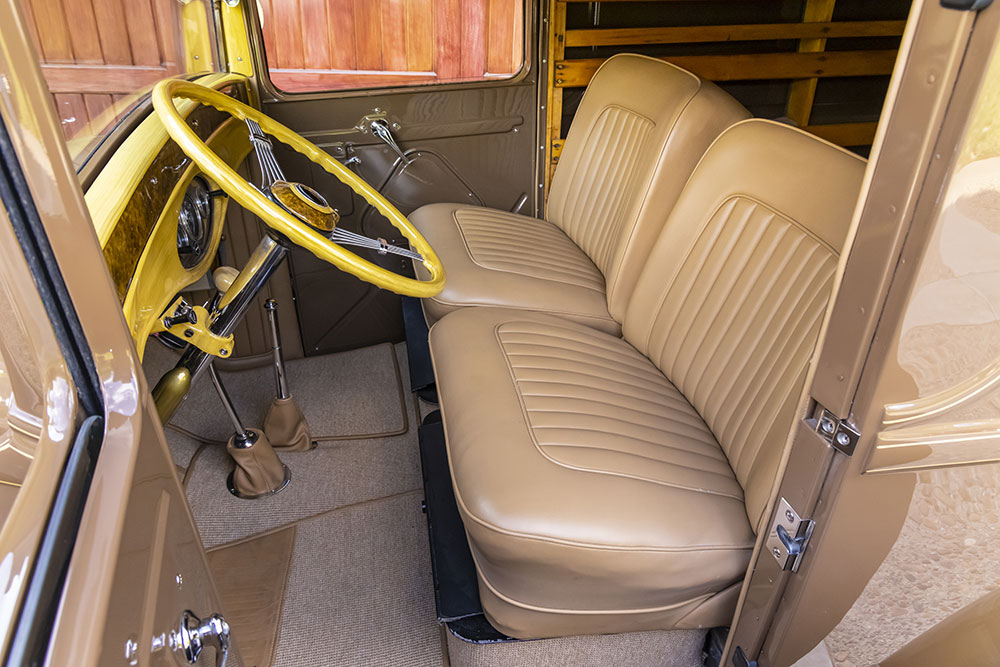 Larry's admiration of Bob's legacy prompted him to contact the Bauder family and ask if the '32 would be for sale. The family wanted to be careful of who would become the next custodian of the cars Bob had, and they agreed Larry was the right guy.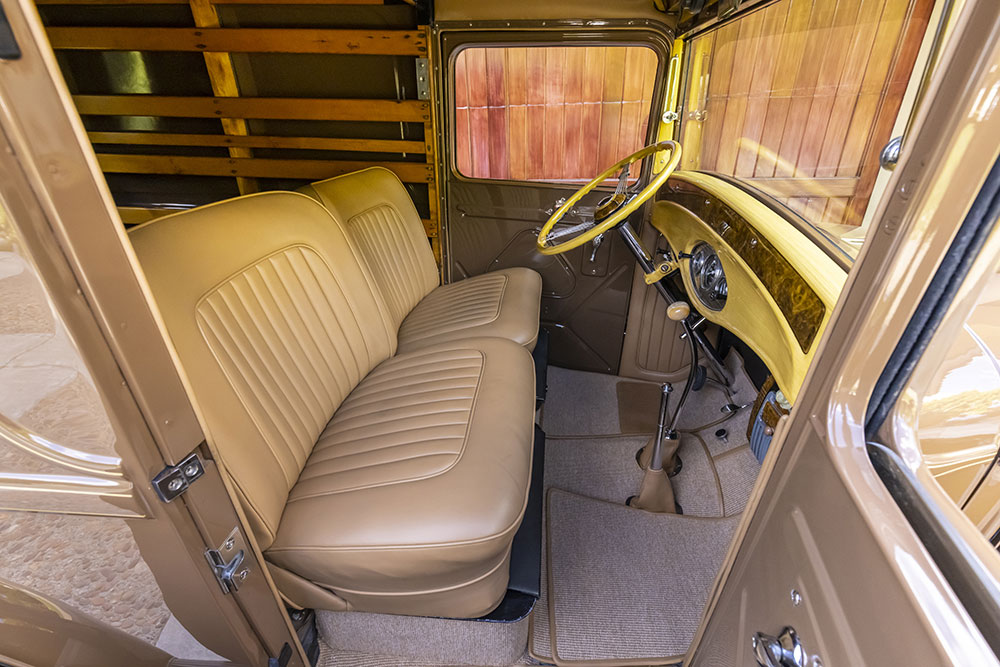 But Larry wasn't done. Having always liked trucks and commercial vehicles (after all he does run a construction company in Mentone, California), he was interested in finding Bob's old '32 panel. He turned to SoCal hot rodder Scott Lorenzini (whose own family had recently acquired and restored another vehicle Bob had a hand in, the "World's Fastest '40" Ford sedan, for help locating the panel—and the efforts paid off.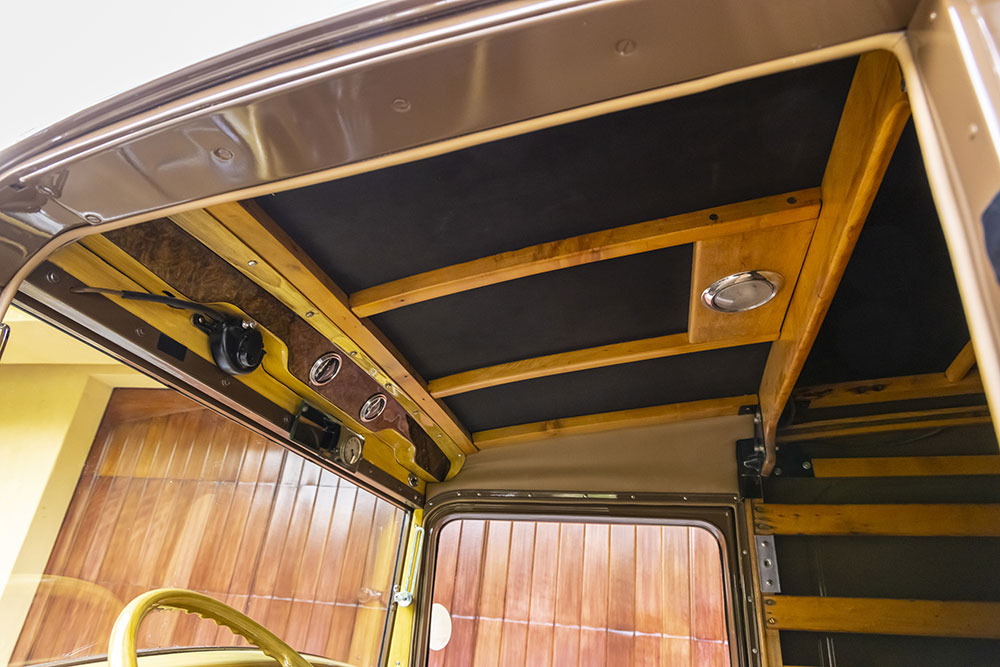 It turns out the gentleman who bought it from Bob decades earlier had died but his family still owned it, but they weren't interested in selling. Lorenzini was persistent with his calls, but it was six months later when they got the call back indicating it could be for sale.
Read More: Arctic White LS Swapped 1972 Oldsmobile Vista Cruiser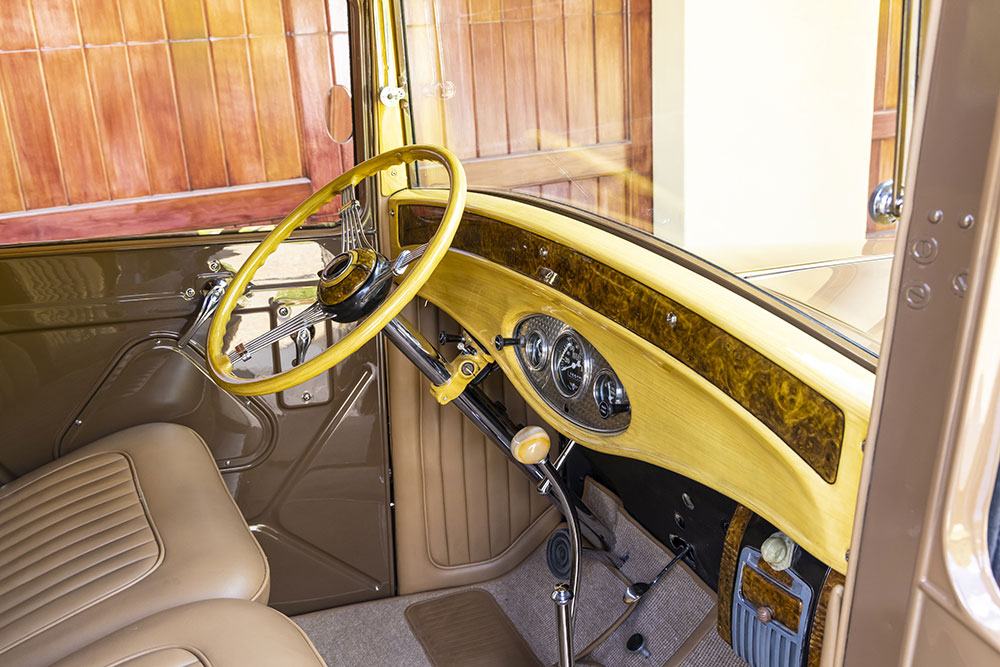 Larry and Lorenzini went to go see it; it had been modified a bit, having been raised back up, steel wheels added, and the gentleman's own business name added to the vehicle's panels. But Larry had a plan to take it back to its former glory, and he bought it on the spot.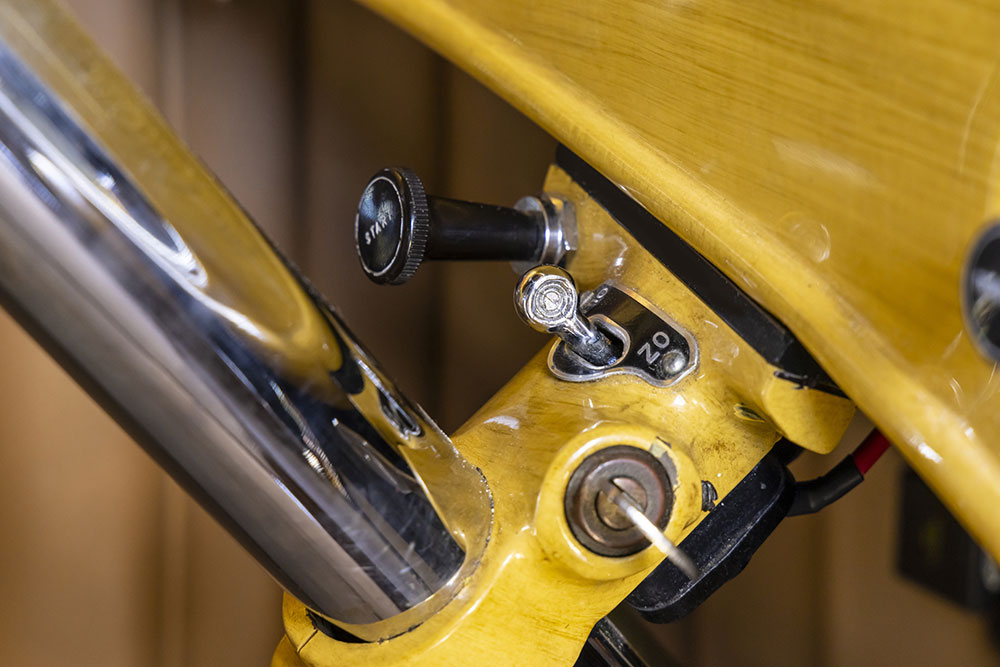 The Pomona-based Veazie Brothers got the call to get the truck moving in the right direction but, as all good projects go, the "to-do" list started to grow. Larry was not a fan of the orange Small Block Chevy that had been in the car since 1991, so the Veazies installed a 383 short block with aluminum cylinder heads and a dual-quad induction system from Edelbrock that had been gone through by The Carb Shop in Ontario, California. Though the new engine wasn't original to the panel, everyone agreed Bob would have been happy with the horsepower generated with the new motor.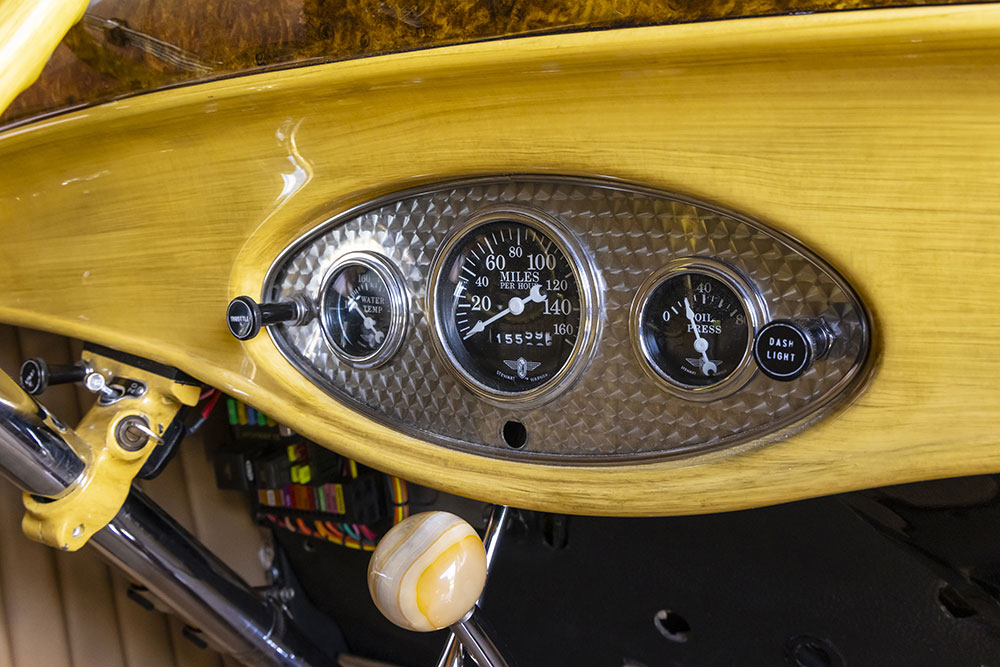 Ignition was replaced with an MSD ignition system and Taylor spark plug wires and the exhaust was composed of REF Headers (Kingman, Arizona), mandrel-bent 2.5-inch tubing from Howard's Muffler Service (Victorville, California), and Flowmaster mufflers. The Toy Shop (Pomona) prepped a TH350 transmission with a shift kit, and the drivetrain's power runs back to a Ford 9 inch rear end.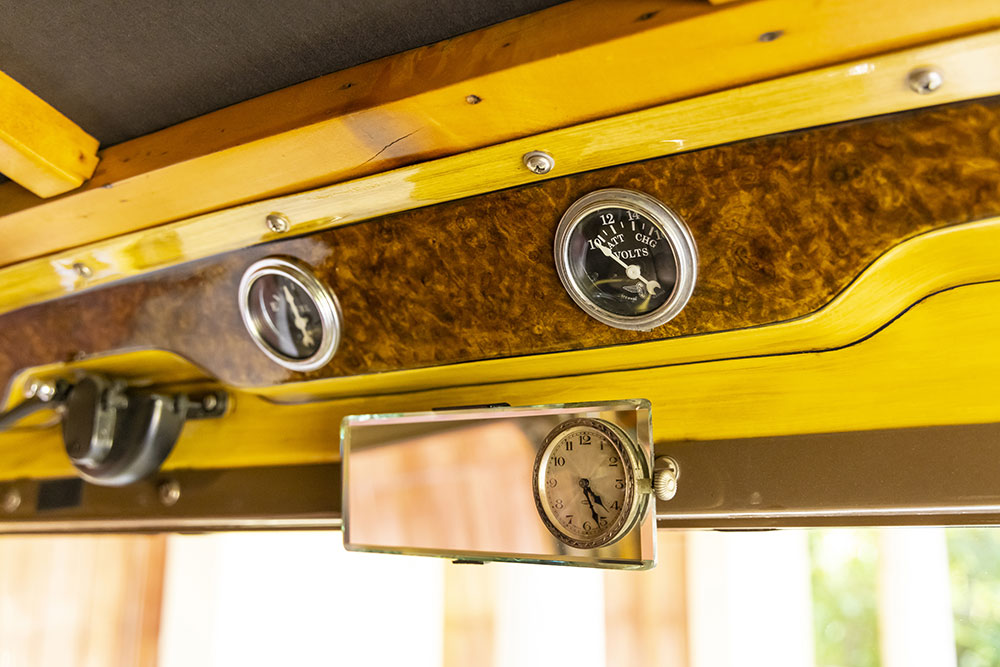 The '32 frame Bob fab'd (with tubular X-member and a parallel leaf rear) was kept in place, as well as Bob's own front sway bar attached to a 4-inch-dropped I-beam operating with '37 spindles. GM disc brakes were used up front and drums out back.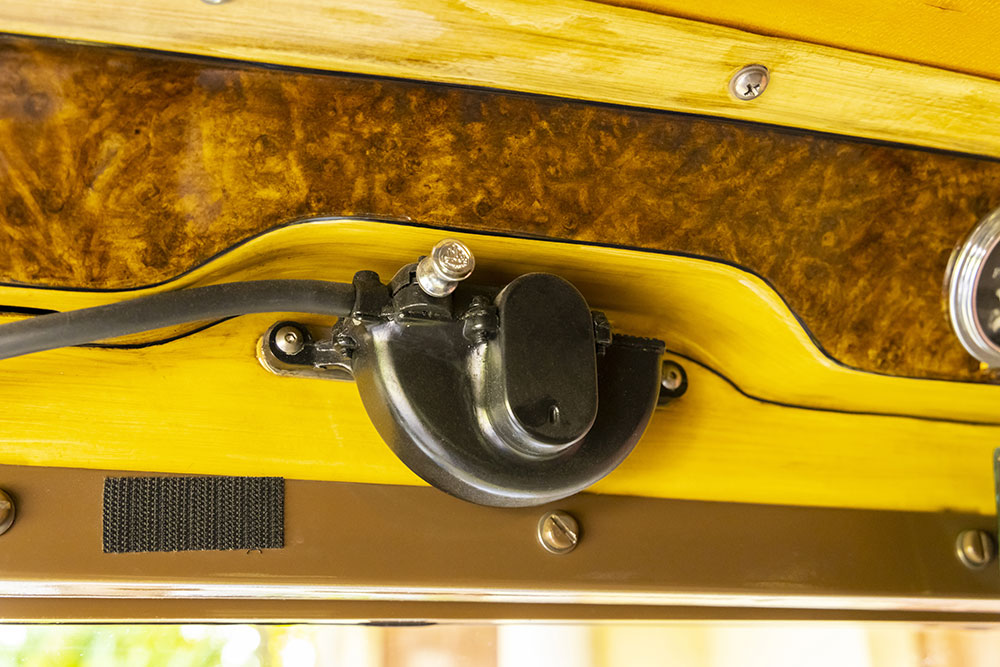 To get the look right, Larry went with a set of polished ET III wheels wrapped in BFGoodrich tires in the front and shaved-sidewall Diamond Back tires in the rear. Marco Cardenas (Upland, California) was responsible for getting the correct color applied to the exterior, with instructions to not color sand or buff it (that would be done later by detailer to the stars: Serafin Patino, who runs Serafinish Custom Auto Detailing). Behind the '39 Ford banjo steering wheel the woodgrain dash (filled with Stewart-Warner gauges) was a survivor from Bob's original build, though the Veazie Brothers used an American Autowire kit to wire everything up. Louis Valenzuela Upholstery (Victorville, California) had done the upholstery in 25 past cars Bob had built, and he did the panel twice: once when Bob had him do the carpet and kick panels just before he sold it years ago and then again (adding Stayfast material to the roof) with this restoration.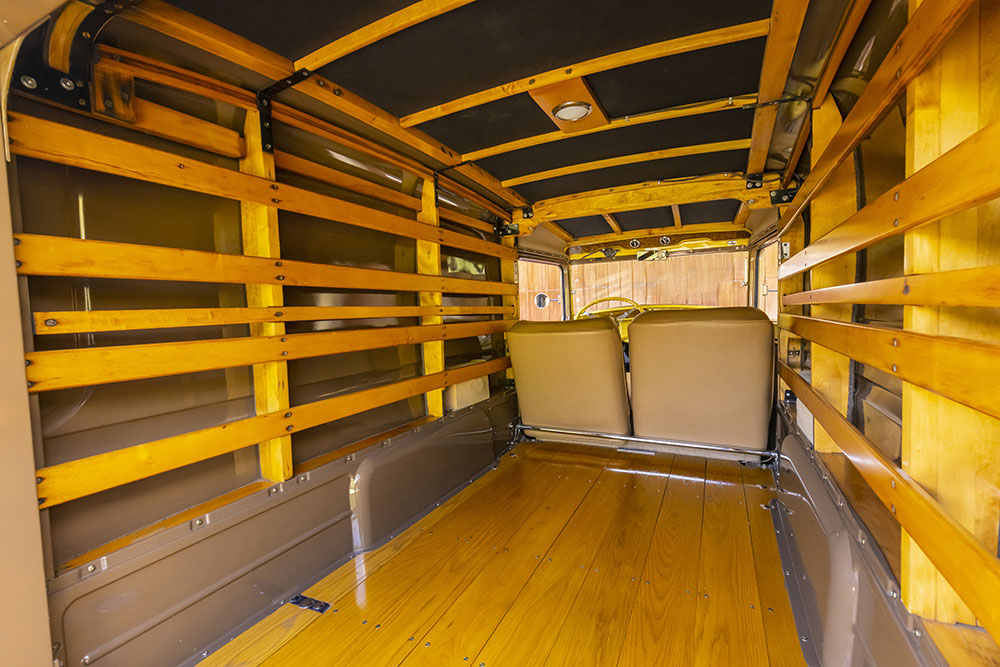 The crowning item for the entire project was the desire to recreate the highly stylized graphics Bob had Lil' Louie do on each side panel decades ago. The original graphics had long since been sanded off, and very few photos of the original layout ever existed. Thankfully SoCal-based hot rod builder Ryan Reed happened to have some vintage pictures in his personal collection of the original truck, which included a nice side shot of the Bauder Restoration graphic layout.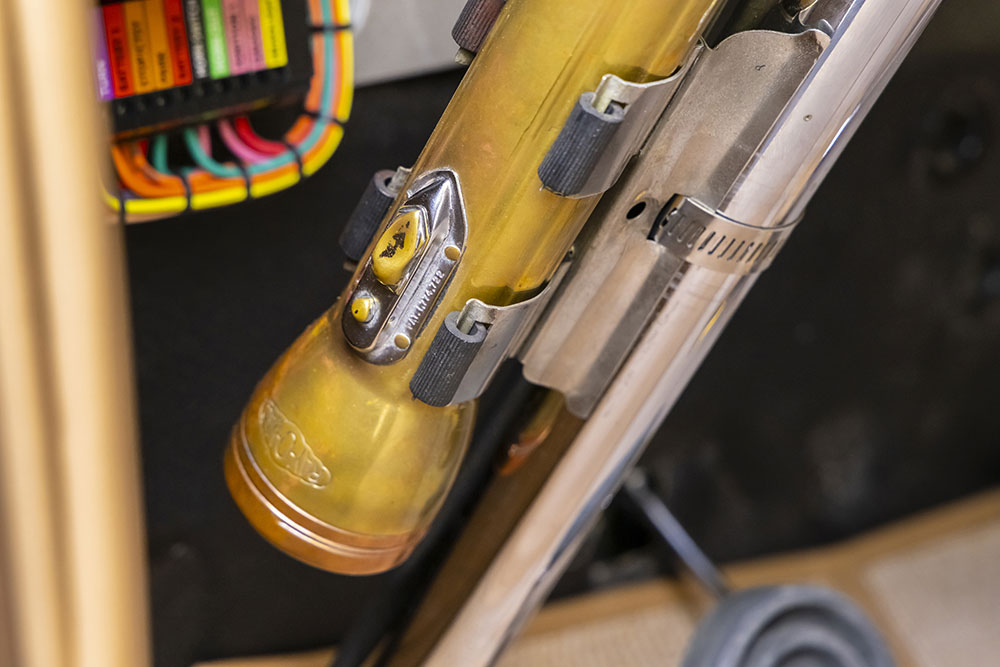 Brad King (pinstriper extraordinaire based in Oak Hills, California) was able to use that photo and others to perfectly match the truck's original graphics. Most artists sign their works, and King did it with a classy twist: adding Lil' Louie's name first and then signing his own underneath on the rear corner of the truck.
Read More: Canadian Muscle, 1965 Pontiac Acadian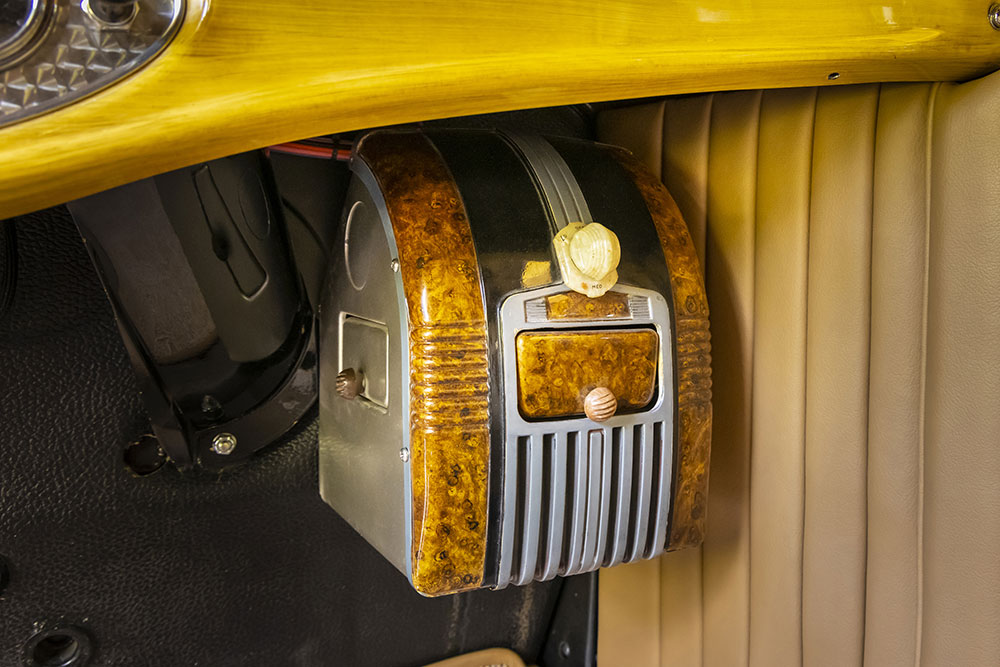 Besides the enormous undertaking of retro-building an iconic hot rod, there was one other important request Larry had made: that the entire project/build be kept a secret from the Bauder family until the time was right. This was a bit of a chore for the Veazie Brothers as they always had folks dropping by their shop. In fact, one day while the panel was being worked on, they got a call from Danny (Bob's eldest son) who wanted to bring his '55 in for some work. The brothers had to make up an excuse saying they were "too busy" and was successful in keeping him from coming over and discovering the surprise.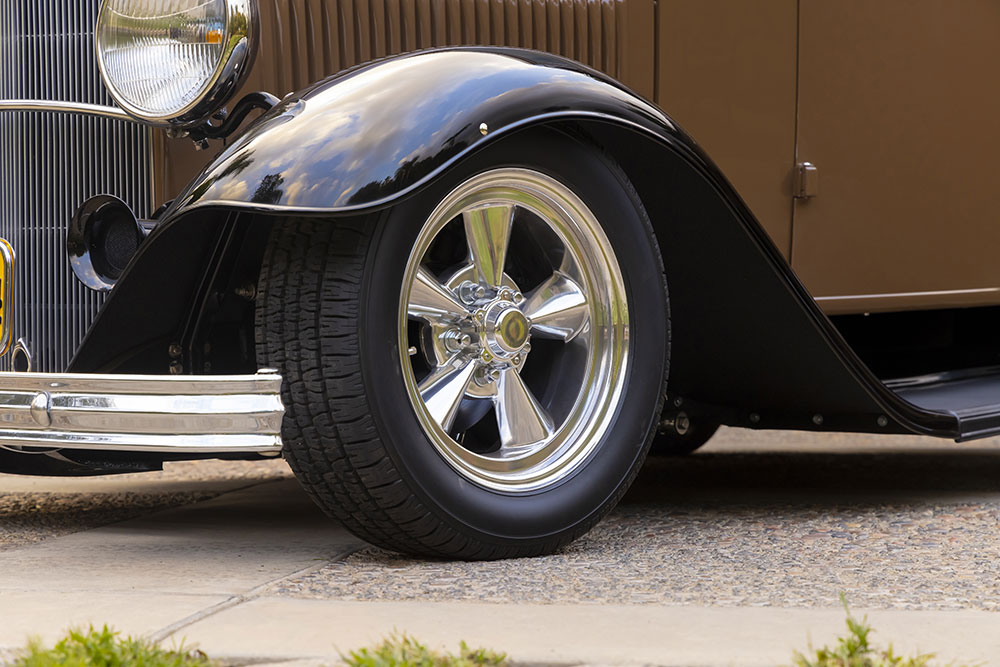 But after the rebuild was completed, arrangements were made a few weeks later for Bob's wife, Diana, and their two sons (Danny and Brad) to stop by the Veazies. Danny was sick that day, but Diana and Brad went and were brought to tears upon seeing what Larry had done (Danny was able to see it soon after upon hearing of the unveiling). The Bauders did admit it looked nicer than when Bob ever owned it but were also moved that someone would go to that extent to keep Bob's legacy alive. As Larry so succinctly puts it: "I've got a place in my heart for Bob. All he ever wanted was to build hot rods." But Danny put it this way: "For Larry to get it, it was perfect. The last thing you want is to see it listed for sale in the paper or something, and the way Larry takes care of his stuff, like I've never seen, it's totally another level. He values these cars as being Bauder cars, which means the world to me." MR