Installing Heat, Cool, and Defrost in Your Street Rod
By Brian Brennan – Photography by John Winter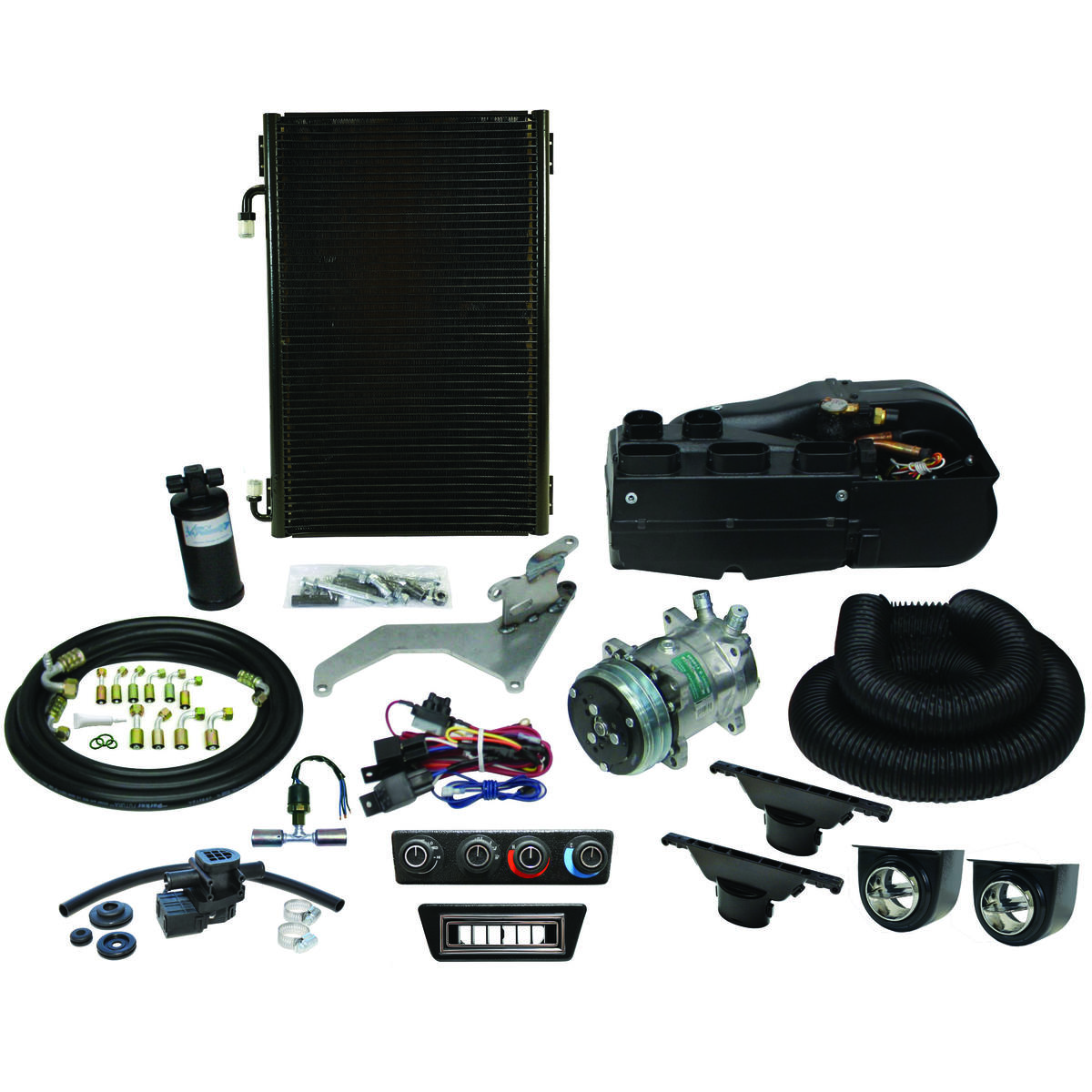 There's one distinct advantage to any enclosed street rod: you are in charge of the weather, sort of. Truthfully, a closed car with a cool, heat, and defrost system is something we take for granted on our everyday drivers but it's something we have to engineer into our hot rods.
It was back in 1976 when I first became aware of aftermarket A/C kits for hot rods. I was sweating my way through the NSRA Nats in Tulsa, Oklahoma, when I happened upon Jack Chisenhall with his card table covered in A/C parts. He proceeded to tell me these would fit any number of hot rods, giving rodders something akin to control over heat and humidity. All of us at one point have experienced summer humidity and heat and we truly understand how stifling it can be. A little A/C goes a long way toward maintaining our mindset of "having fun with cars." A big "thank you" to Vintage Air (VA) for initiating the A/C portion of our industry some 46 years ago.
When it comes time to keep cool or, dare I say, stay warm inside our street rod, there's a proven method. While this story has some of the goodies on installing an A/C system, we will spend time looking at the louvers (vents/registers as they're sometimes called) that direct the airflow to make you more comfortable. In today's world of street rods, it's commonplace and no longer an afterthought that cars are now built with a heat, cool, and defrost system; we rodders shorten it up by saying the A/C.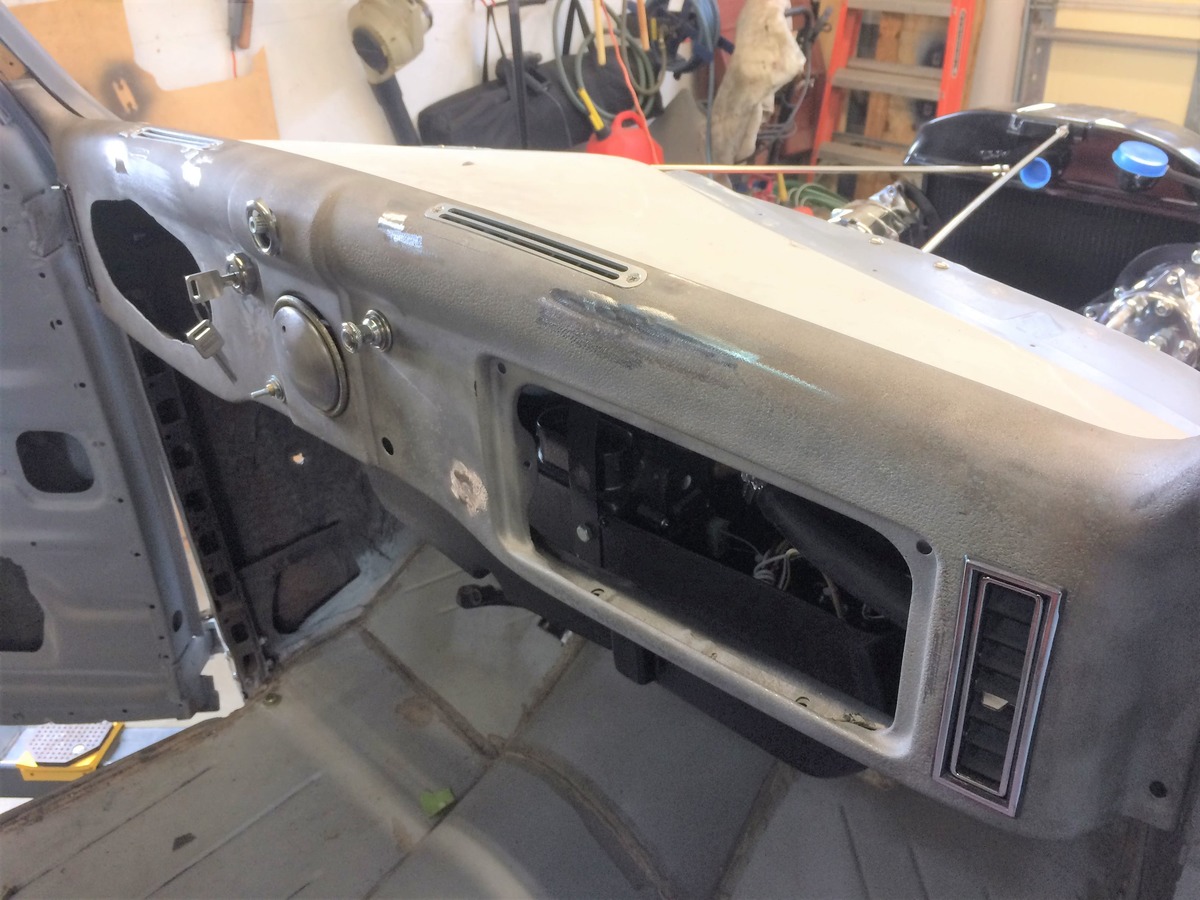 For our story we linked up with fellow hot rodder John Winter out of Illinois who just happened to be in the midst of building his 1936 Ford Tudor trunk back sedan. As luck would have it, Winter (you can't make this stuff up … an air conditioning story with someone named Winter) was in the midst of installing his VA Gen II ComPac (PN 68000-VUZ-A) system. According to VA it uses their Gen II servo motor control technology, which permits this midsized package to perform the work of a larger system. The Gen II ComPac is ideally suited for coupes, classic trucks, and smaller sedans … right in the wheelhouse for the 1936 Ford sedan we are using as our project model. It comes with three outlet vents, allowing you to position your louvers wherever you might need them. It should be noted that VA refers to this system as a "heat/cool/defrost" since it doesn't incorporate fresh air. The system uses recirculated air from inside the car—basically always in "max cool" configuration. Let's take a closer look at how Winter handled the louvers and hoses.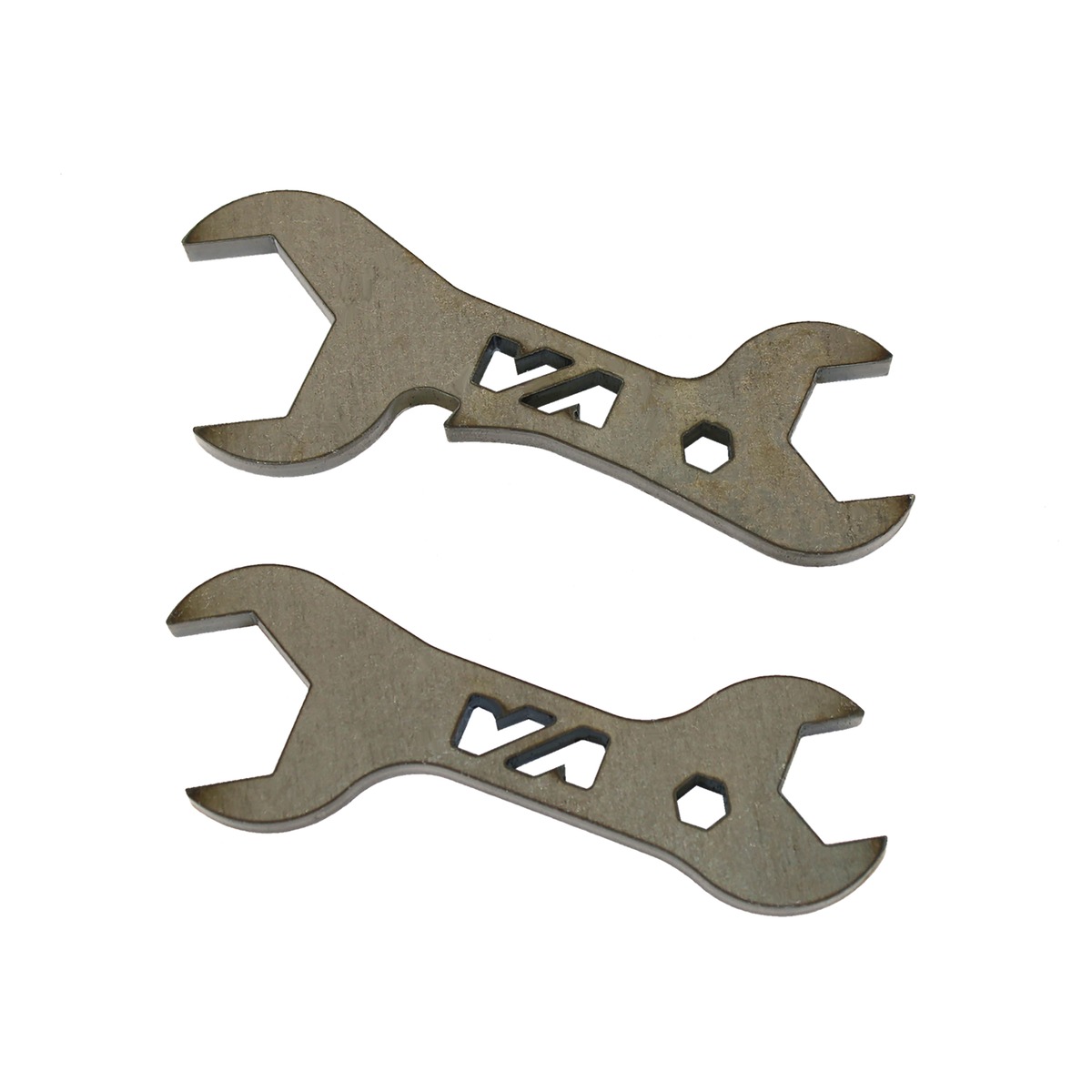 As with any project, tools are an important component. There are several items that we obtained through VA that help make all the difference during the installation. VA offers several handy wrenches you can purchase to assist. They come in two sizes (1/16 x ¾ inch, PN 646917;  7/8 x 5/8 inch, PN 646918) and are made from non-hardened, laser-cut ¼-inch steel with a very user-friendly price of $5 each. A perfect match for the line fittings provided in the VA kit. Another timesaving, and in the long run money-saving, tool is the high-pressure line beadlock crimper. We have seen A/C high-pressure lines crimped in various manners but because of the A/C high-pressure line failure isn't an option. Begin by mounting the beadlock crimping tool to your bench vise. (For those of you who have gotten this far into the article, write myself or Ron Ceridono an email and we will tell you a pretty funny story on how I taught Ceridono how to use a bench vise!) Once you have completed making the proper high-pressure line crimps you can then return the tool to VA for a refund (use and return) of your deposit.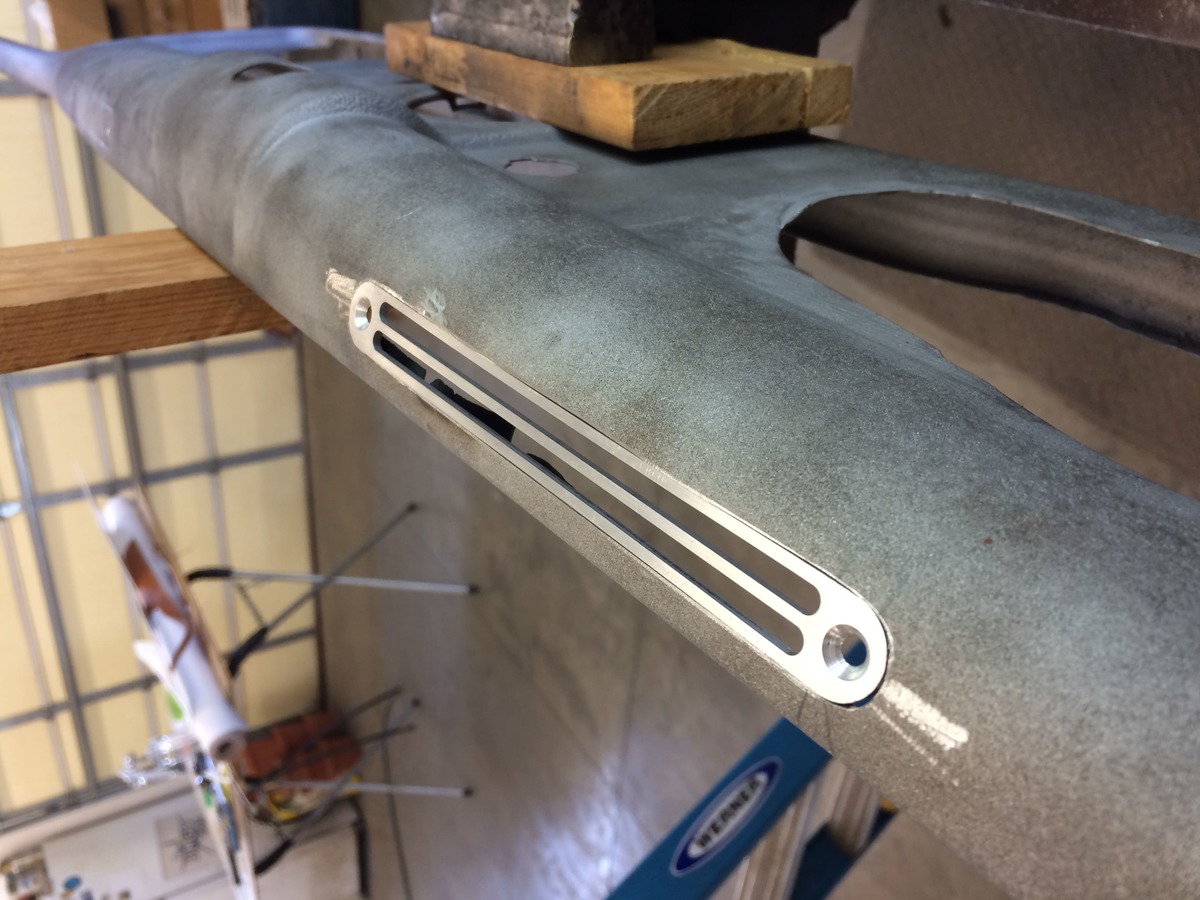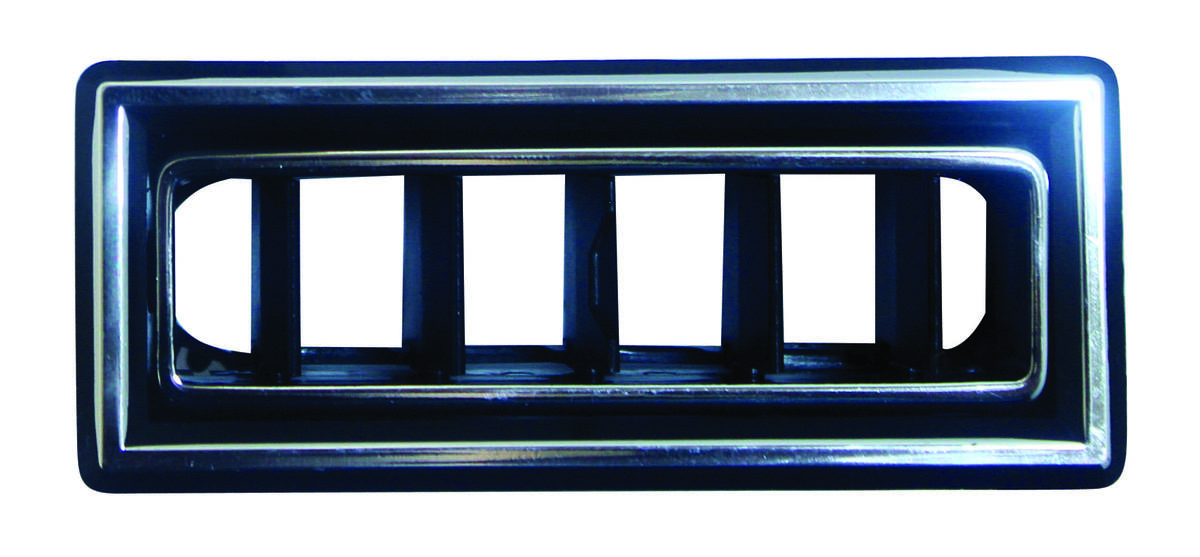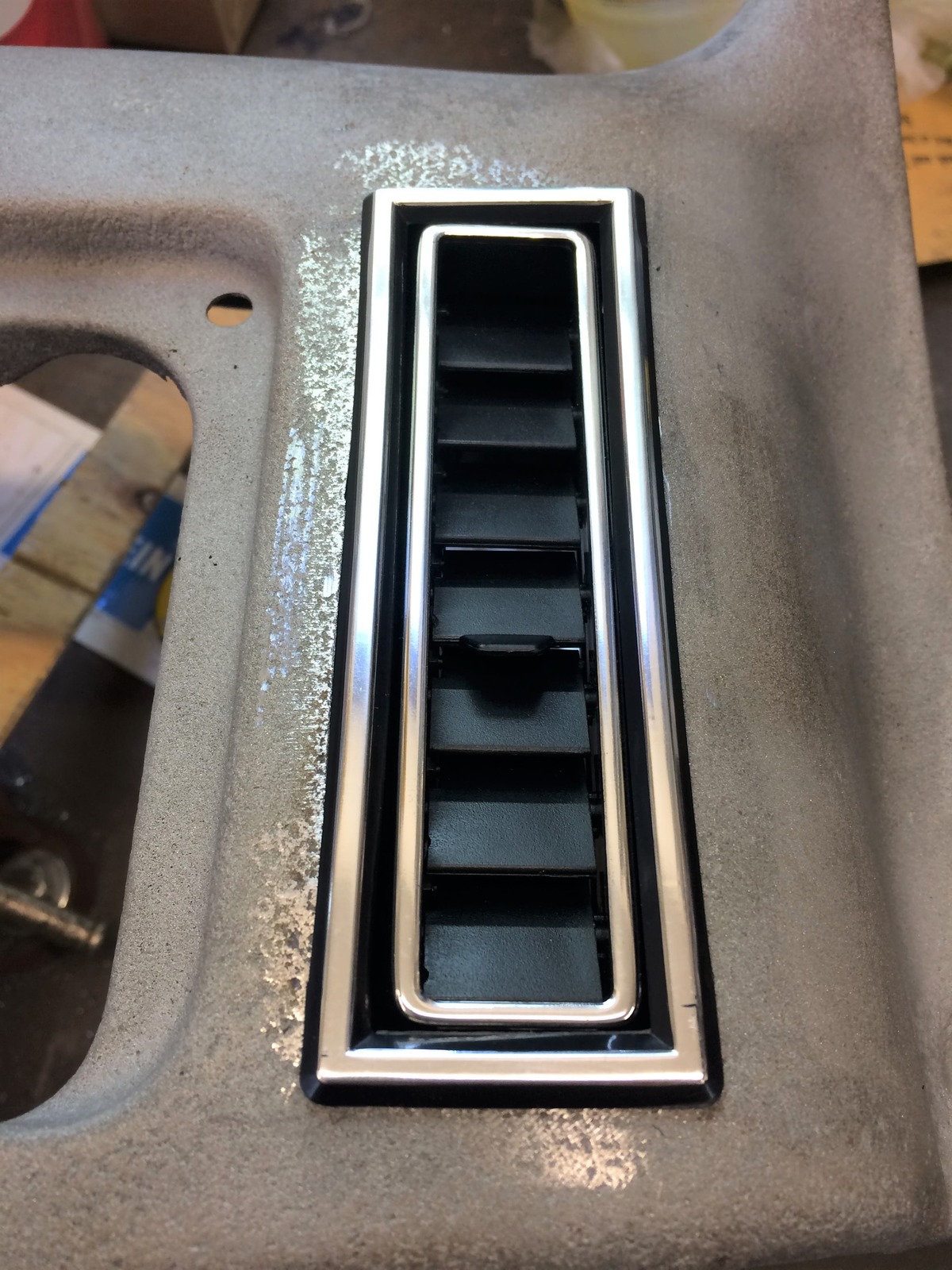 Other VA components included in this installation are the Gen II ComPac evaporator (PN 55288-VUE-A) and the vertical flow condenser, which on this 1936 Ford would measure 20 ¾ inches tall x 14 inches wide. Additionally, the aluminum hard lines that route to the backside of the radiator are PN 03032-OFV. Also supplied are sections of 2- and 2-½-inch duct hose. There's also the VA drier and trinary switch. Remember, if you are using a mechanical fan for engine cooling then you will most likely be using a binary switch. But should you be using a single- or dual-electric fan for engine cooling then you will be using a trinary switch. Two styles of louvers (vents/registers) were used in this project. The billet aluminum defrost grille trim can be found under PN 63100-UVQ while the injected molded plastic vents used (adjust side to side as well as up and down) are PN 49057-VUL.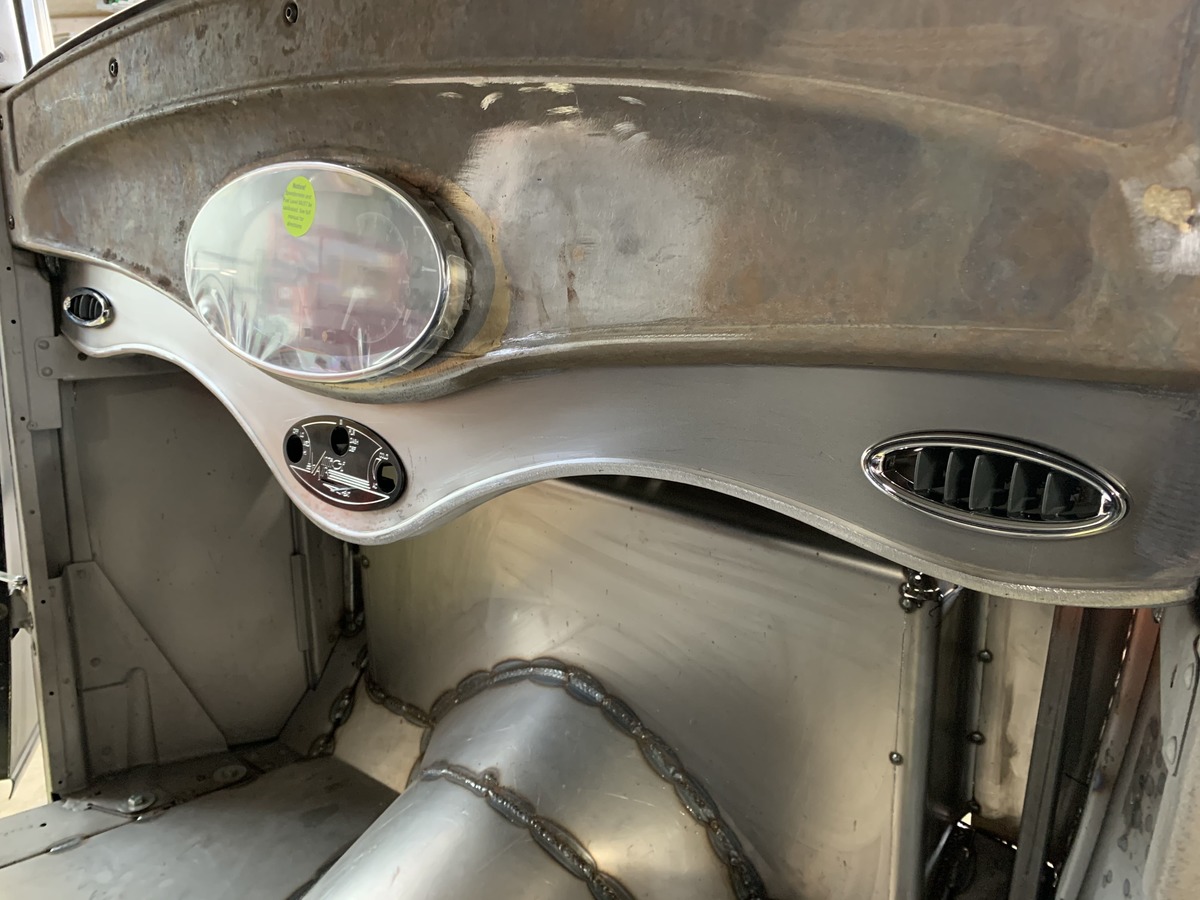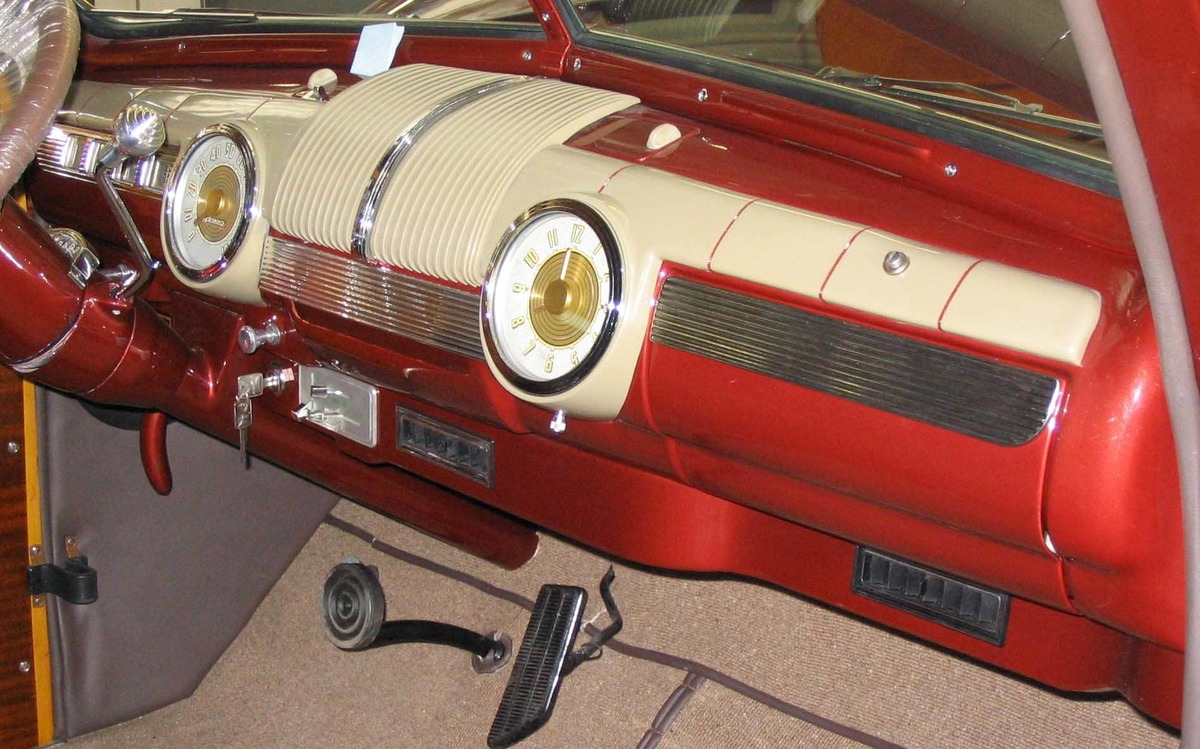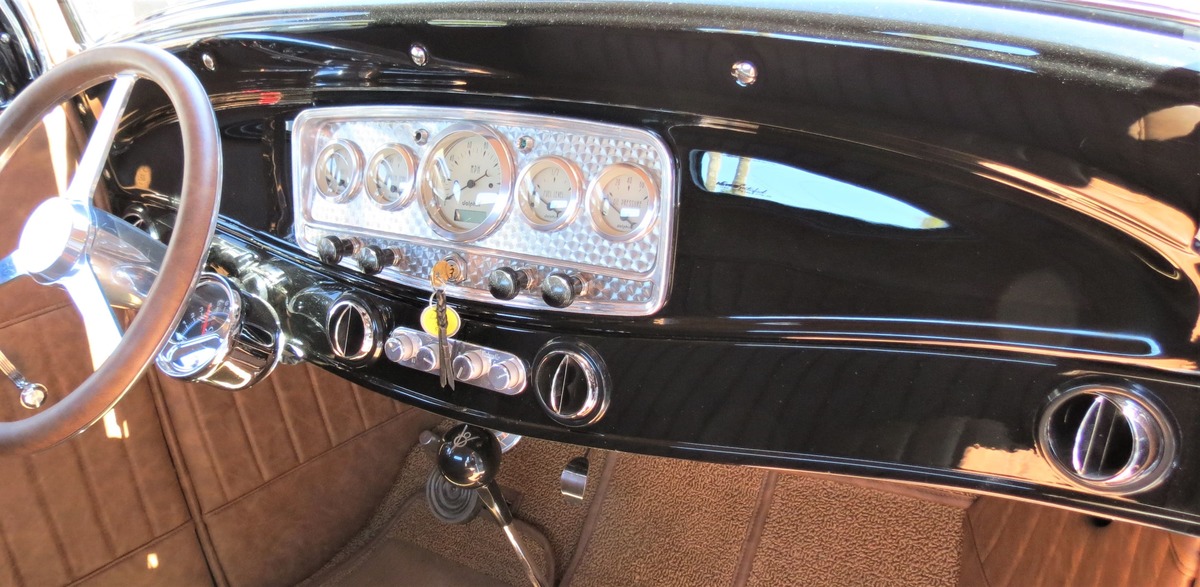 As an aside, we also went to several builders (Hot Rods by Dean and Precision Hot Rods) to get some idea on how they handle similar VA louvers. Both companies offer custom applications that rodders can use on their hot rods of various makes and years.
Now, let us follow along and see how Old Man Winter (I am going to hear about that) handled the installation of his cool/heat/defrost louvers and the mounting of his evaporator. The series of photos will show you how he took the stock dash and mounted the aluminum defroster grille as well as the vertical (can be mounted horizontally) injected plastic louvers. MR
Sources:
Vintage Air
(800) 862-6658
www.vintageair.com
Hot Rods by Dean
(800) 362-9709
www.hotrodsbydean.com
Precision Hot Rods & Fabrication Inc.
(330) 908-0234
www.precisionhotrodsandfab.com