Chris Shallcross' 1970 Pro Touring Camaro RS
By John Machaqueiro   –   Photography by the Author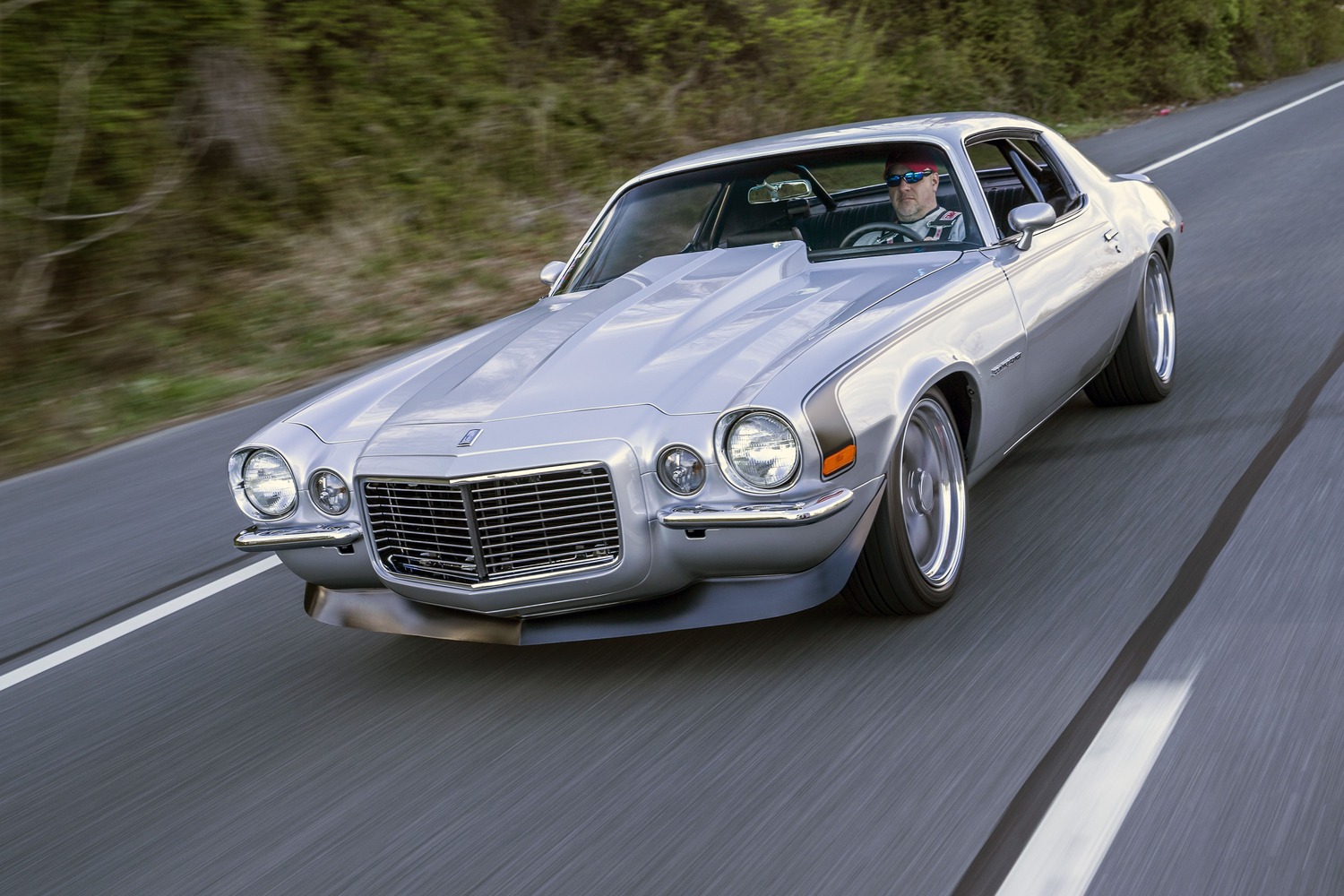 In the not-too-distant past, automotive print magazines were arguably the biggest sources for new information and inspiration, and in a number of ways the shapers and promoters of different trends. Editors were responsible for educating their audience with the finite number of pages available each month with content that was informative and well researched. Nick Licata, the captain at the helm of ACP magazine in a previous life was at the wheel of Camaro Performers (CP) magazine. It was that curation of content at CP, and his own personal ride, that inspired Chris Shallcross to build a Pro Touring–flavored 1970 Camaro RS back in 2009. He points out, "Nick inspired me when he was the editor of CP magazine by featuring so many Pro Touring second-gen Camaros. When he built his 1971 Camaro, there was continuous coverage of the progress in the magazine." He further adds, "The second major influence was Kyle Tucker, the founder of Detroit Speed."
Filled with inspiration but no starting point parked in his garage, he set out to find a suitable candidate for his project. He explains, "When I decided to build a 1970 Camaro, it had to be a real Rally Sport. I wanted an unrestored car that needed a lot of work, but it couldn't be a real Z28 or SS since modifying one of those would be blasphemous. I found it on eBay and made sure it was within driving distance of my house so I could go look at it first." It was located fairly close, parked at a trailer park, and it was a rusty mess.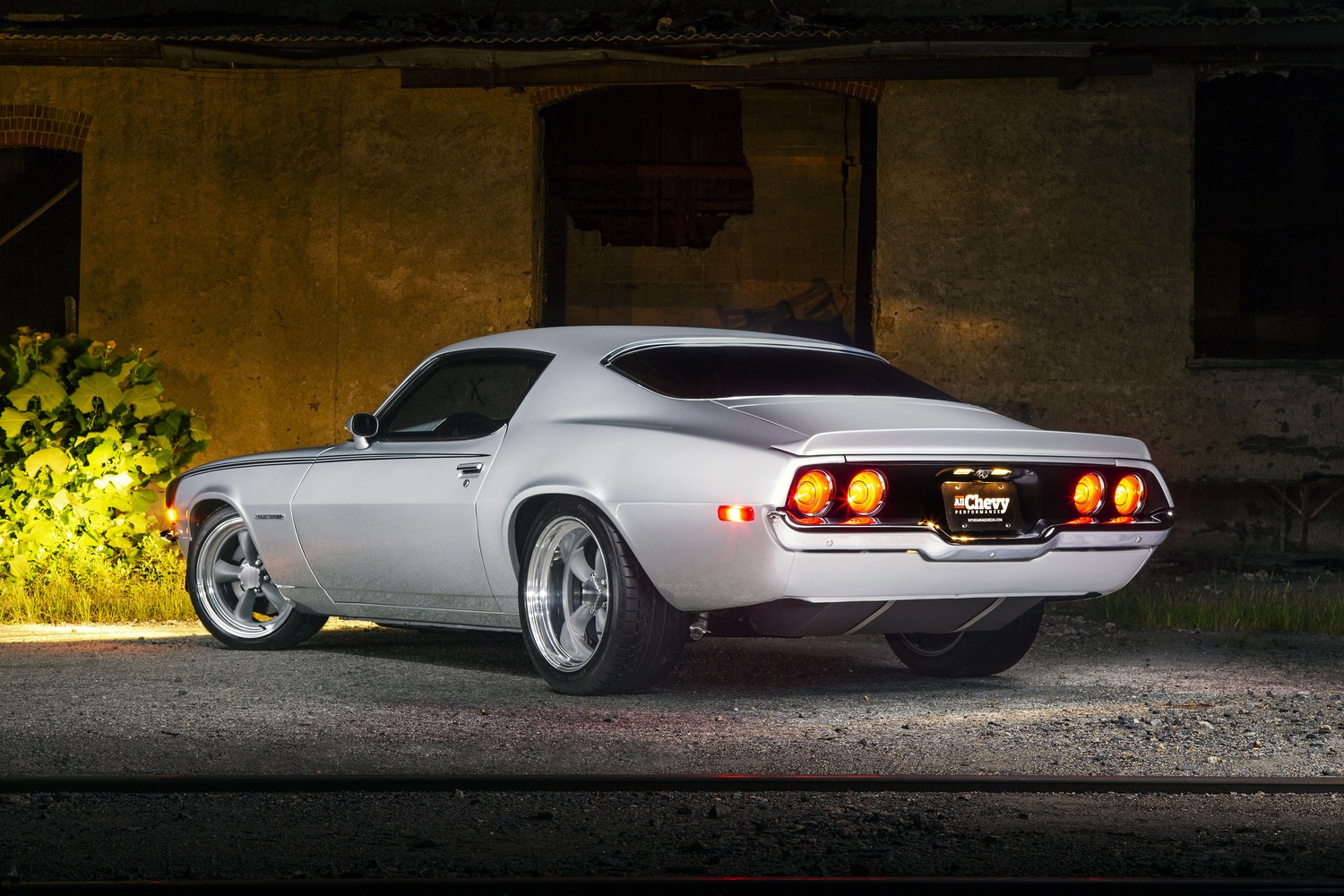 More Camaro: This 1988 Camaro IROC-Z is a Pro Touring Masterpiece
Once the body was sandblasted and the rot exposed it was more than he expected. In his corner to help with the build was his dad, Tom. He had a concours-level Chevelle and a Camaro, an NCRS "Top Flight"–winning C1 Corvette and street rod builds to his credit, so this wasn't his first rodeo. Chris notes, "The subframe was rusted junk, and the rear framerails and wheelhousings were no longer present and there were areas that had holes the size of baseballs." He ended up replacing quarters, rockers, floorpans, trunk floor, cowl, dash, rear valance, and outer wheelhouses from Goodmark, while the inner wheelhouses are from Detroit Speed and the rear framerails from Dynacorn. These gave him a 1.5-inch tuck on each side for extra wheel clearance. Used doors and fenders were acquired from different sources, while the front valences are GM service replacement parts and the hood is a Goodmark ZL2 flavored item. A substantial amount of time was also spent crafting pieces on an English Wheel that weren't reproduced. Bringing the body back to life spanned about five years during the winter months. The only fabwork they farmed out was for the custom rear shock towers and the rollbar. The crew at Rhodes Custom Auto Works in Townsend, Delaware, performed those modifications.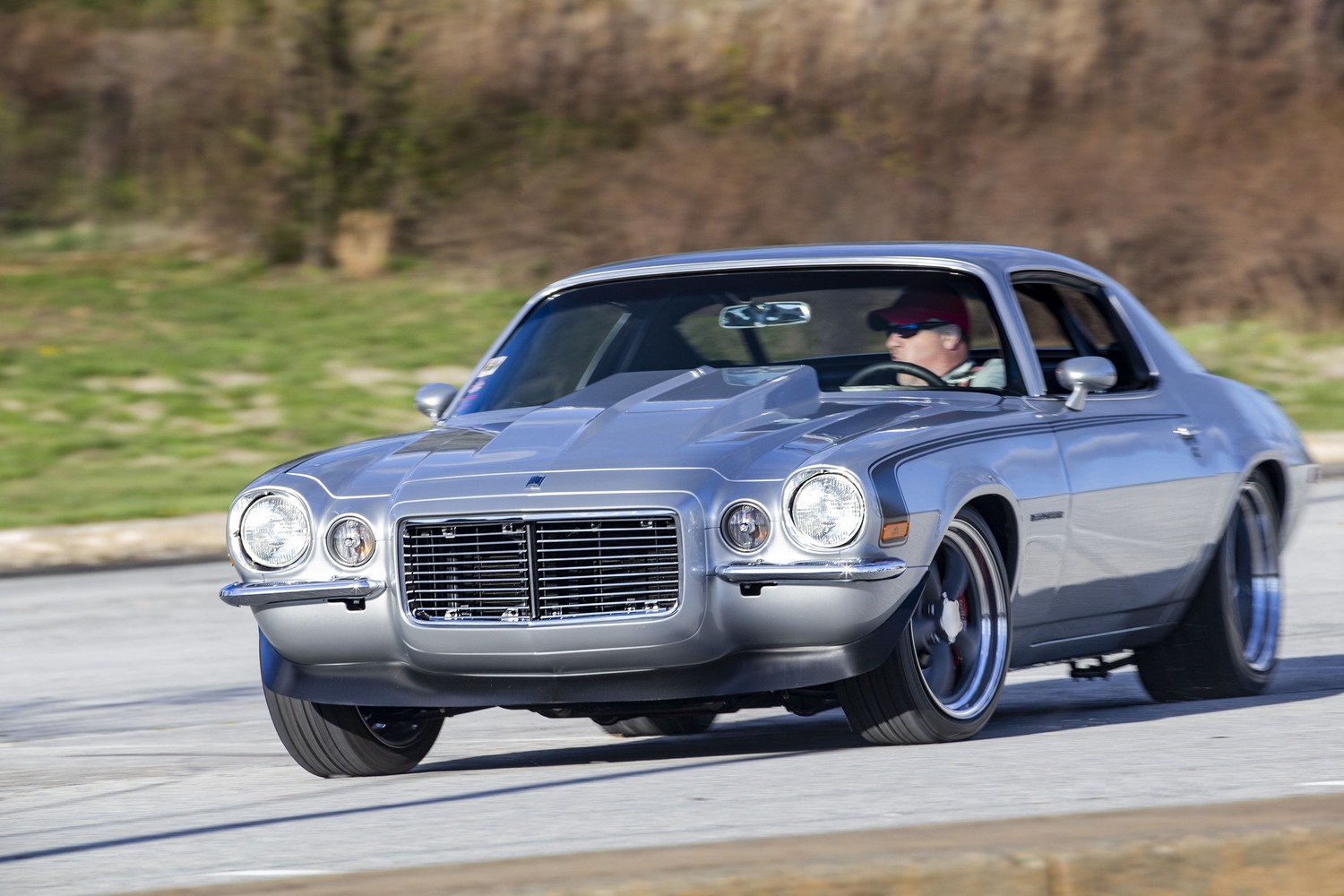 After the metalwork was sorted, the focus shifted to the installation of the Detroit Speed suspension. The rear was treated to a set of their shocks and leaf springs with a 3-inch drop. The rear is a Moser 12-bolt positraction unit with 3.42:1 gears and 33-spline axles, while up front their complete hydroformed subframe with tubular upper and lower control arms, coilover shocks, and sway bar was slid under the front end. Braking was upgraded with Wilwood hardware at all four corners.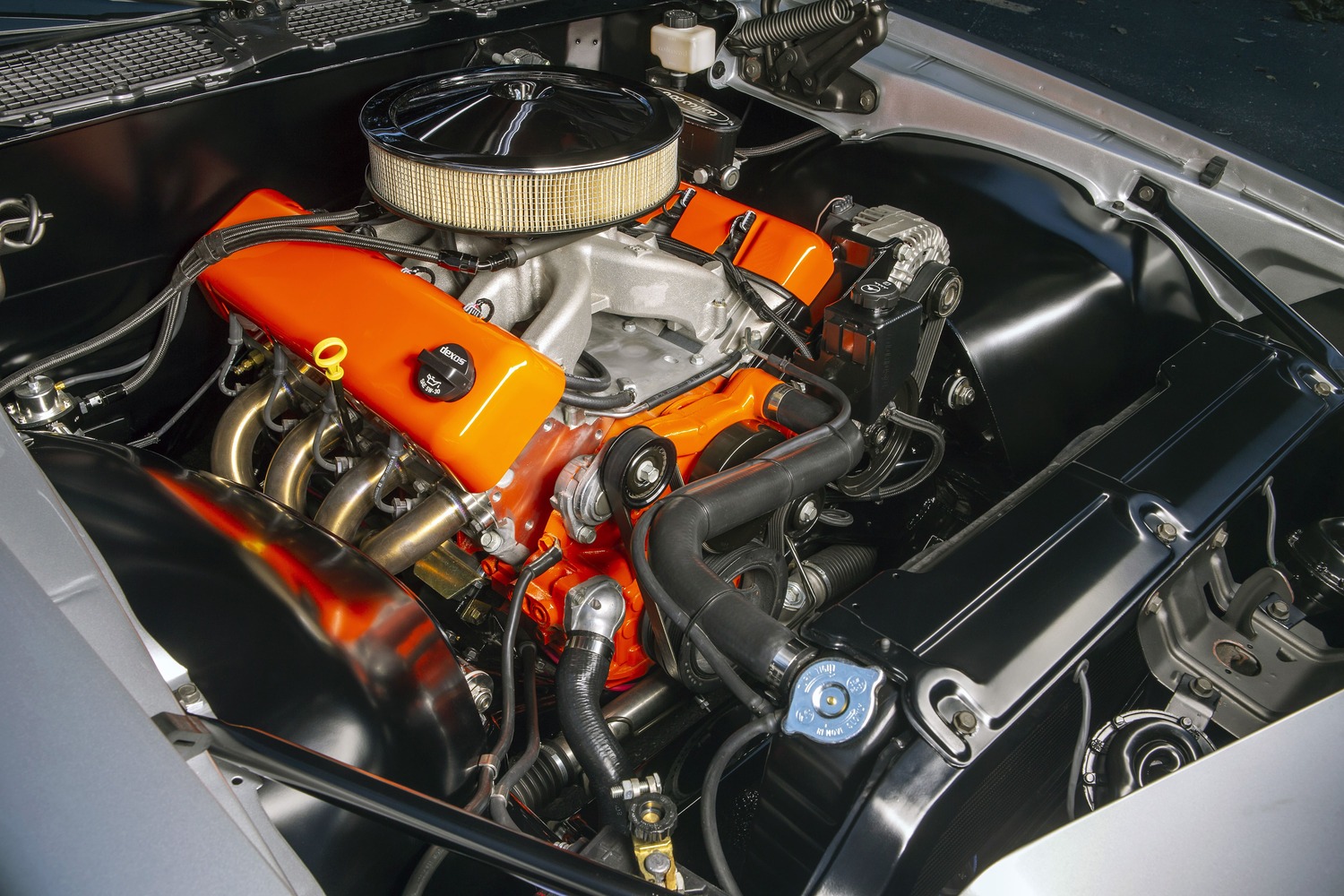 Once it reached the roller stage, Chris pulled the trigger on GM's crate LS376/515 mated to a TREMEC TKO 600. Rated at 533 horses, the LS3 sports GM's hotter ASA camshaft and higher 10.7:1 compression. He also ditched the stock induction setup in favor of a Holley Terminator LS throttle body with a GM air cleaner. Chris notes, "the Holley system just programmed itself with a few slight adjustments, it was so easy it was shocking." The exhaust side of the equation was resolved with a set of headers from Detroit Speed along with 2.5-inch custom stainless steel pipes mated to a Flowmaster 80 Series Crossflow muffler.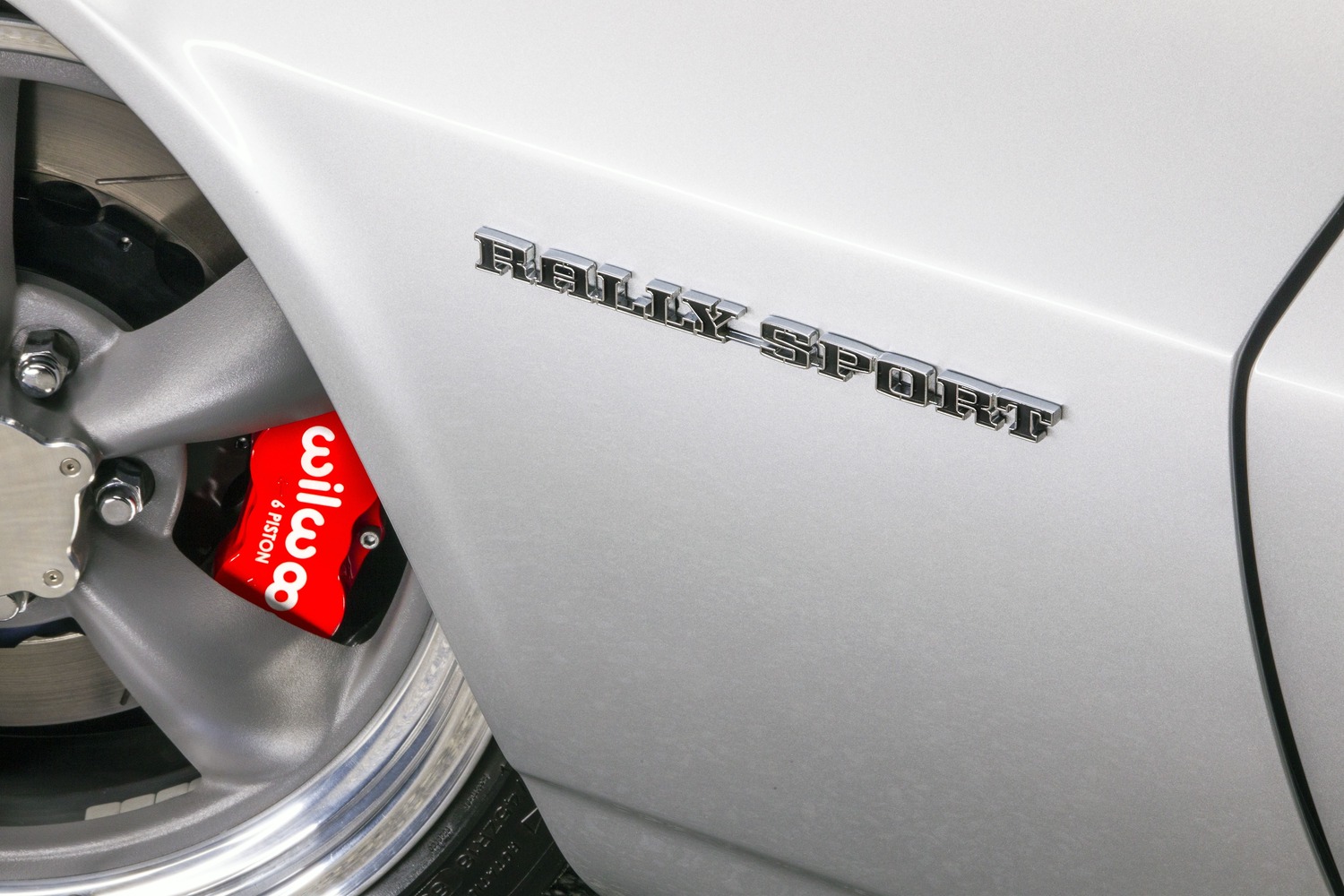 By the time the Camaro reached the paint stage the preliminary bodywork was already done, but the finish work needed to be outsourced. That task was entrusted to One Off Rod & Custom in Middletown, Delaware, to have it painted. His color of choice was silver—a preference that was set in stone before he even purchased the car. The painter at the shop gave him some choices and he opted for Silver Ice, which is a fifth-gen Camaro color. After the BASF basecoat/clearcoat was applied, it once again went back to his garage where it received a cut and buff along with the application of a first-gen-flavored Hockey Stick stripe.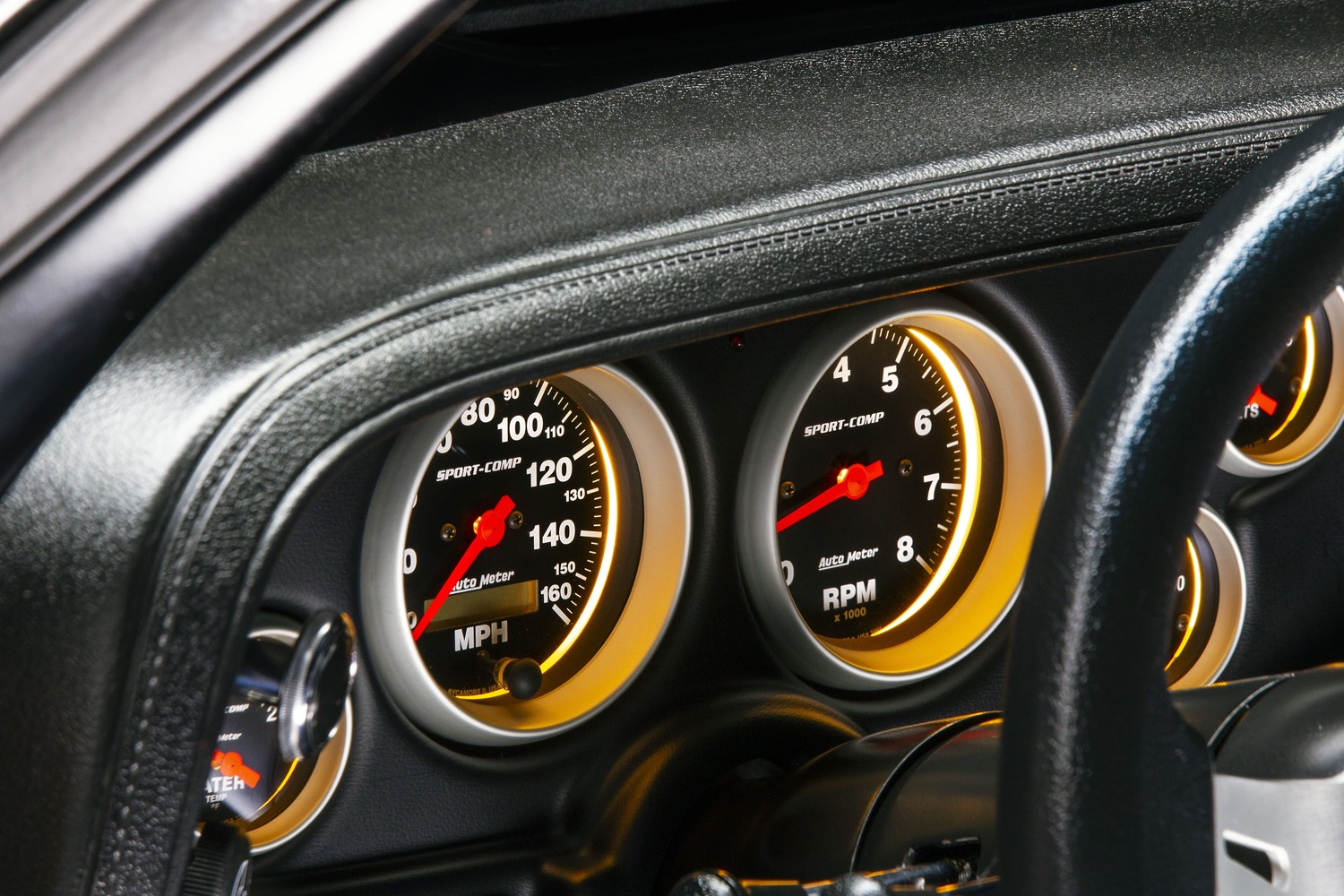 At that point, the only thing left to tackle was the interior. Keeping it as stock looking as possible was the objective, however, before any of it was installed, the car was completely rewired by his longtime family friend Joe Troilo with a Ron Francis Wiring Bare Bonz kit. The only interior item still original to the car is the rear seat frame that was cut down to accommodate the mini-tubs. Many hours were spent at flea markets and on eBay tracking down items like the set of original 1970 one-year-only low back seats. The aftermarket was also instrumental with an OEM repro dash from NPD, AutoMeter Sport Comp gauges, Simpson three-point harnesses, and a reproduction 14-inch Corvette C3 steering wheel mounted on a factory "Comfortilt" steering column. The headliner, vinyl seat covers, and foam are from Legendary Auto Interiors, while the carpet is from StockInteriors.com. Another family friend, Rich Keithley, did the rest of stitchwork on the interior.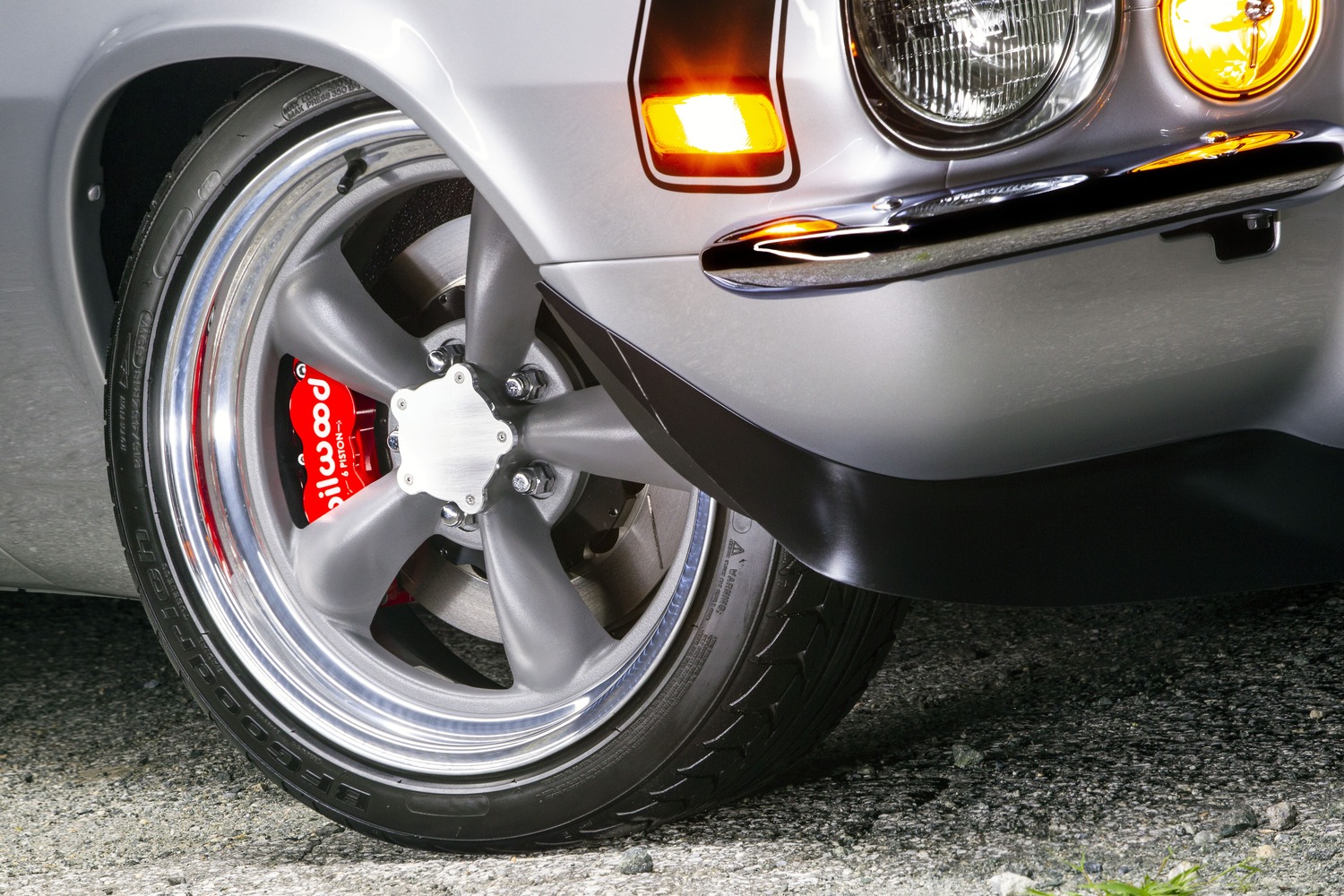 Laying Down the Law: This Family Insists on Keeping it an All-Chevy Crew
The culmination of this build was wrapped up in 2020 during the pandemic, and his first autocross competition came the following year at the Goodguys show in York, Pennsylvania, where he won his class. When asked what he would do differently, he is pretty clear and exclaims, "Nothing. We wouldn't change a thing. I spent 10 years doing my research and putting a lot of thought into the build and it paid off in the end."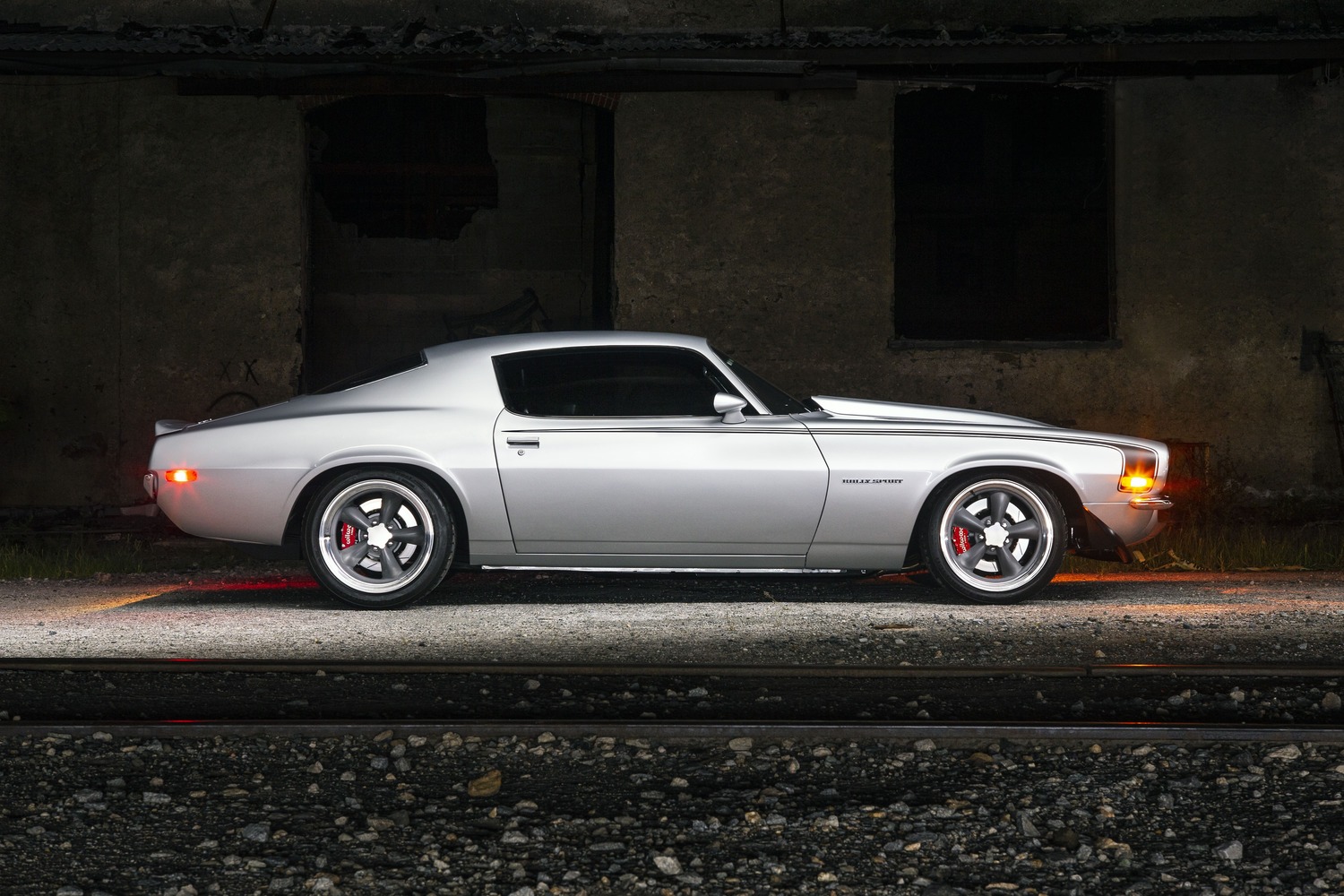 Tech Check
Owner: Chris Shallcross, Wilmington, Delaware
Vehicle: 1970 Chevrolet Camaro RS
Engine
Type: 2018 Chevrolet LS3
Displacement: 376 ci (6.2L)
Compression Ratio: 10.7:1
Bore: 4.065 inches
Stroke: 3.622
Cylinder Heads: GM cast-aluminum
Rotating Assembly: GM Nodular iron, GM-powdered metal rods, Hypereutectic cast-aluminum alloy pistons
Valvetrain: GM stock
Camshaft: GM ASA Hot Cam Hydraulic roller (0.525/0.525-inch lift, 226/236 deg. duration)
Ignition: GM stock ignition
Induction: GM aluminum intake, Holley Terminator EFI
Exhaust: Detroit Speed 1 7/8-inch headers, Flowmaster American Thunder 2 1/2-inch stainless steel exhaust, Flowmaster 80 Series Crossflow muffler
Ancillaries: GM stock accessory drive system, Holley coil pack covers, DeWitts radiator, DeWitts electric fans, GM spark plug wires, GM air cleaner, Rick's Tanks narrowed EFI in-tank fuel pump
Output: 533 hp, 477 lb-ft of torque
Drivetrain
Transmission: TREMEC TKO 600 prepared by Hanlon Motorsports (St. Peters, PA); Ram Clutches clutch, flywheel, and disc
Rear Axle: Moser 12-bolt, positraction, 3.42 gear ratio, Moser 33-spline axles with 1/2- inch studs
Chassis
Front Suspension: Detroit Speed hydroformed subframe with tubular upper and lower control arms, C6 Corvette spindles, Detroit Speed coilover shocks, Detroit Speed 550-pound springs, Detroit Speed sway bar
Rear Suspension: Detroit Speed 3-inch drop leaf springs, Detroit Speed shocks
Brakes: Wilwood 13-inch rotors with six-piston calipers (front), Wilwood 13-inch rotors with four-piston calipers (rear), Wilwood master cylinder
Wheels & Tires
Wheels: American Racing Torq Thrust II; 18×8 front, 18×10 rear
Tires: BFGoodrich g-Force Sport Comp-2; 215/45ZR18 front, 275/40ZR18 rear
Interior
Upholstery: Installed by Richard Keithley (Elkton, MD)
Carpet: Stock Interiors OE nylon loop style
Seats: GM stock, Simpson seatbelts
Door Panels: Legendary Auto Interiors OE reproduction
Steering: GM stock Comfortilt, column, 14-inch C3 Corvette steering wheel
Shifter: Hurst
Dash: National Parts Depot OE reproduction
Instrumentation: AutoMeter Sport Comp gauges
Head Unit: Antique Automobile Radio
Speakers: Custom Autosound 4023DVC (front), Kicker KS Series (rear)
Wiring: Ron Francis Wiring Bare Bonz installed by Joe Troilo (Avondale, PA)
Rollbar: Chromoly four-point by Rhodes Custom Auto Works (Townsend, DE)
Exterior
Bodywork: Tom Shallcross (Middletown, DE)
Paint: One Off Rod & Custom (Middletown, DE)
Paint: BASF Silver Ice basecoat/clearcoat
Hood: Goodmark steel
Grille:  Custom billet
Bumpers: GM stock
Glass: Auto City Classic