New Displays at Speedway Motors Museum of American Speed
Our favorite car museum is the Speedway Motors Museum of American Speed, located in Lincoln, Nebraska, because it covers so much in so many different aspects of our hobby. The museum also features many other unique displays, including the largest collection of vintage pedal cars, gas-powered miniature race cars, automobile-themed toys, automotive art, lunch boxes, and more.
The new vehicles that are now on display include:
A '57 Corvette donated by Joel and Lynette Jansen from Papillion, Nebraska. This all-original Corvette debuted the 283ci twin four-barrel engine and marks a significant year in performance advancements for GM.
Read More: The California Corvette

A '57 Bel Air that is a '60s gasser–themed build on loan as part of the new Herzog Motorsports racing collection. It was reportedly previously owned by baseball star Reggie Jackson.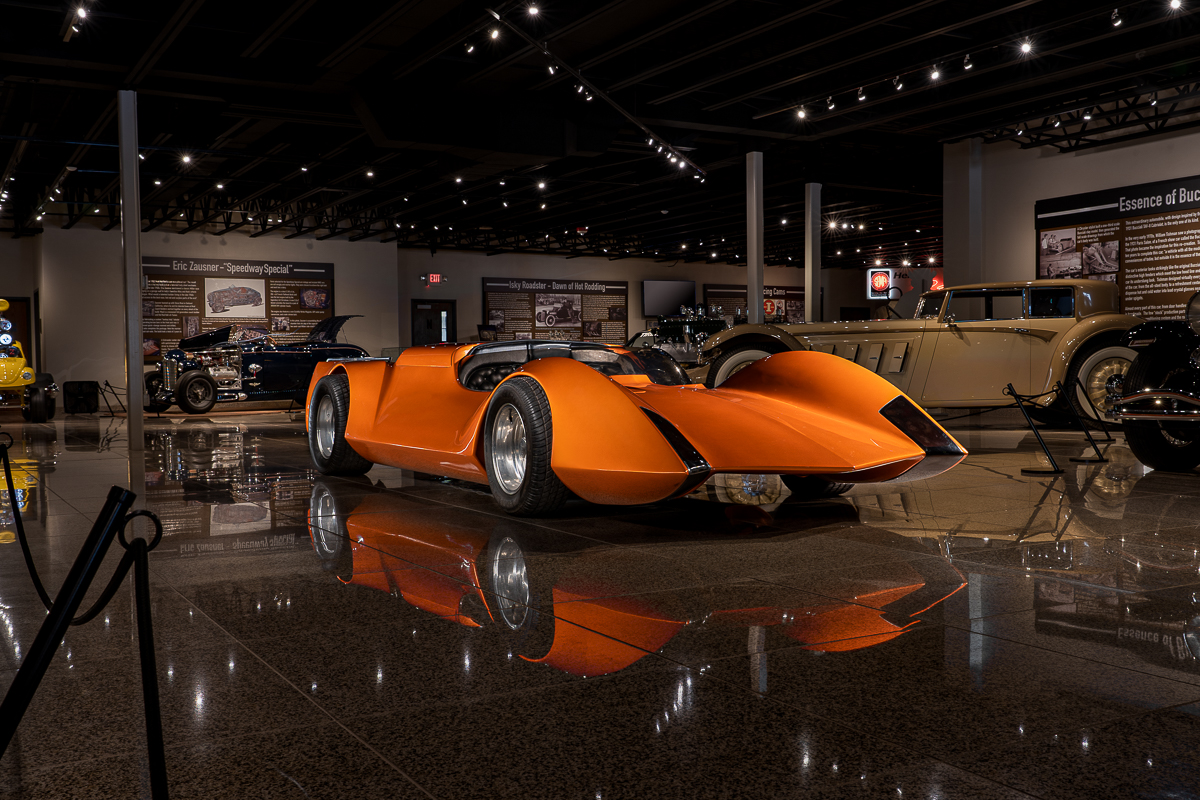 "Phaze II," once part of the Darryl Starbird collection, it was originally built by Dave Puhl in partnership with Rod & Custom magazine in 1969.
The '98 "Mile-High Corvette" that rests on a chassis and body designs created by one of Speedway Motors' owners, Carson Smith' and team, utilizing Indycar-grade performance features. Raced Pikes Peak in the late '90s.
The 360 Sprint is the first-ever built and raced 360 limited Sprint Car. Sprint class later took off as a national sensation and reinvented the sport of Sprint racing.
A '57 Daytona Corvette, on loan from Joe Trybulec, the last surviving unrestored GM factory Corvette race car featuring a prototype GM fuel injection and other rare parts as raced at Daytona Beach, Nassau, and Sebring.
"Our restoration team is always hard at work preserving historical vehicles and artifacts," Speedway Motors adds. "We are so excited to partner with [Trybulec] to display his extremely rare '57 Corvette. It is a miracle that it survived without being changed other than being hidden under a coat of gold paint for so many years. [Trybulec] is contemplating having the gold paint meticulously removed by conservators here to reveal the white original livery which is still intact underneath. We are so excited to be involved with the process and feel like the Museum of American Speed is a perfect place for such an important vehicle to be viewed by the public."
A number of engines are also now on display including:
Italmeccanica Flathead crank-driven Supercharger, possibly one of the rarest superchargers ever known. Italmeccanica produced performance blowers and other accessories for the Flathead V-8 prior to being acquired by S.Co.T. Superchargers.
Read More: All About the AMBR-Winning 1934 Chevy Roadster and its LS Engine
If you like engine cutaways, then you will really enjoy the freshly finished and restored GM 396. This 396ci cutaway originally debuted at the New York World's Fair GM exhibit in the mid '60s.
Do you remember the XR/6? The late Tex Smith while on staff at Hot Rod built the XR/6 and it was powered by a Chrysler Slant 6. The roadster went on to win the America's Most Beautiful Roadster award at the 1963 Grand National Roadster Show. There is now a Chrysler Slant 6 fully restored at the museum the ultrarare OHC conversion for the Chrysler Slant 6.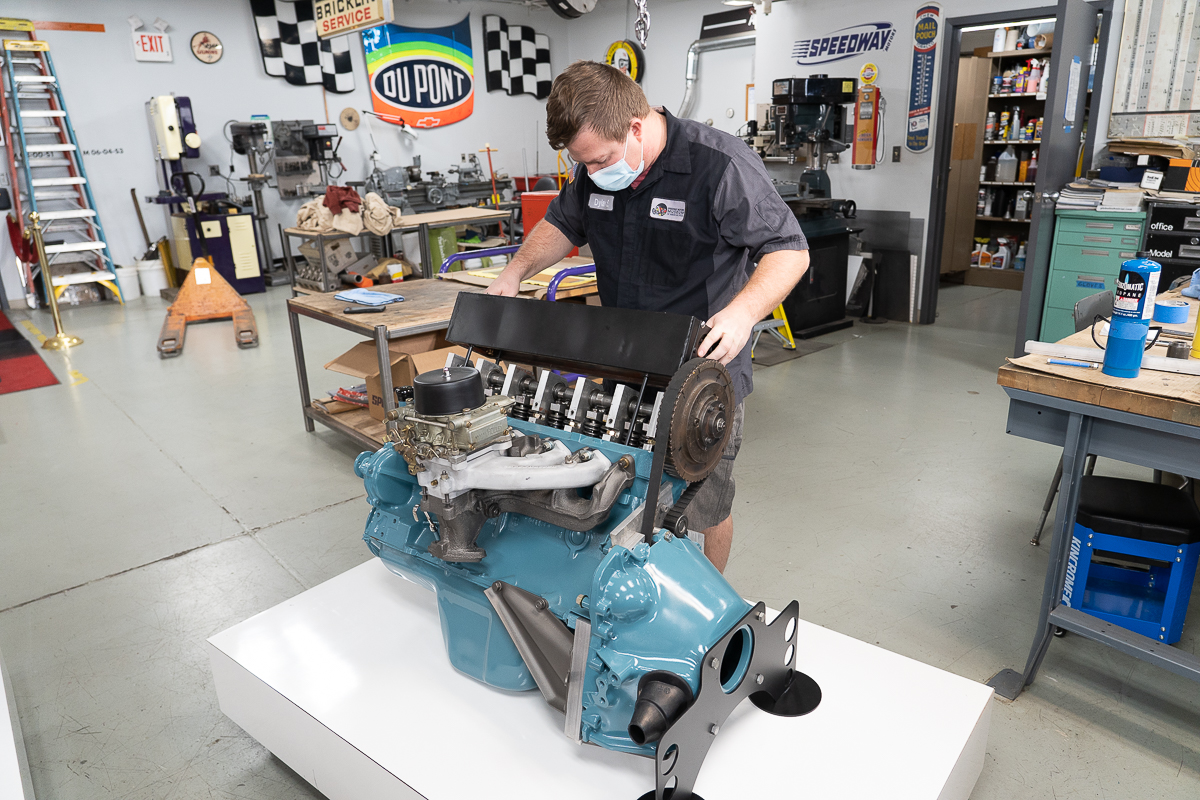 Last fall they announced an expansion project that will add another 90,000 square feet to the museum. The first phase of the expansion is currently underway expected to be completed by Fall 2022.
For more information about Speedway Motors Museum of American Speed, museum hours or displays, visit museumofamericanspeed.com.