Old School Muscle With A Modern Touch
By Brian Brennan   –   Artwork By Bo Zoland
This month we thought it would be fun to take a look at one of the iconic muscle cars of the glory years of the mid '60s. The 1968 Dodge Charger is one of these such cars. We thought we would go to Bo Zolland who has designed many a car and massaged many more to bring to life the dreams of hot rodders worldwide. Before we get into his imagination and what a 1968 Charger could look like, how about a little background.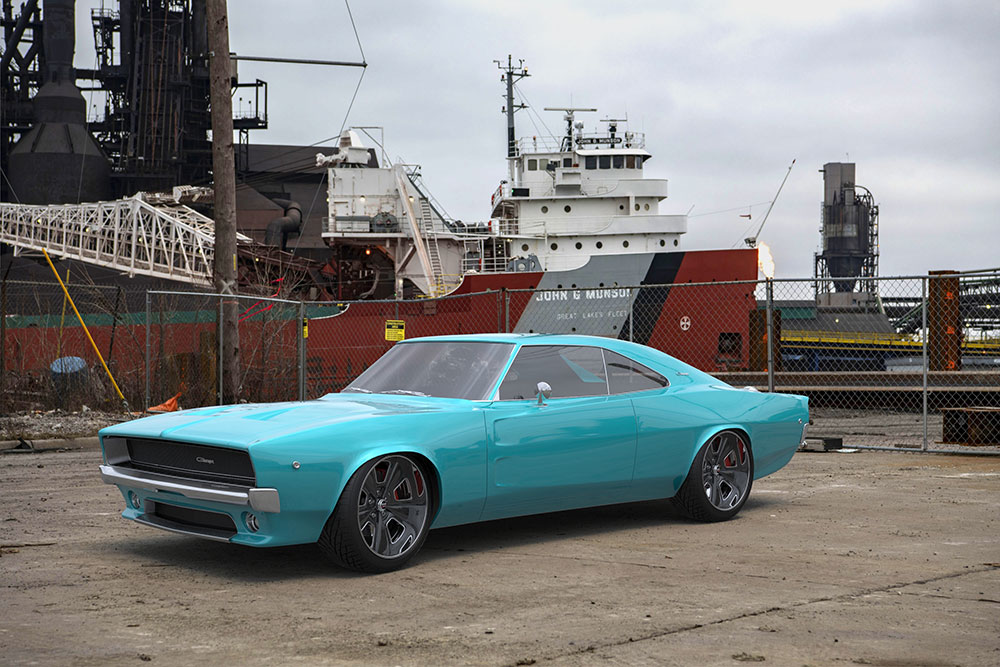 Dodge Charger Redesign For 1968
The 1968 Dodge Charger was a redesign; Dodge anticipated that 35,000 units should cover demand. They misjudged. Instead, 96,100 were eventually produced. Chrysler used its B platform and to this there were subtle changes, which included mostly cosmetic alterations. These changes occurred both on the outside and the inside. For instance, the grille was now "undivided," running the width of the front end with its hidden headlights, while the taillights were now rounded.
Read More: Hellcrate Redeye Hemi Powered 1970 Cuda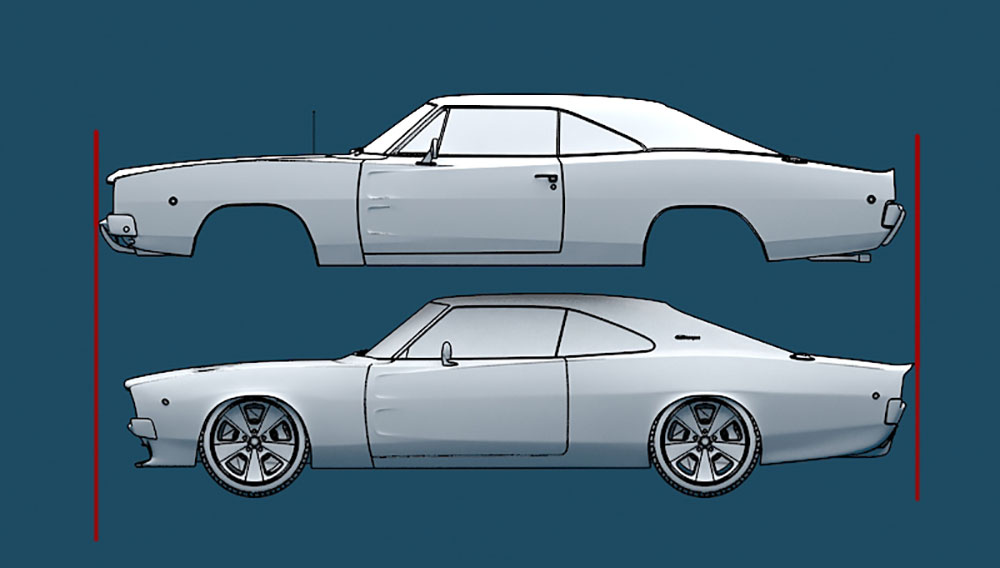 Subtle Design Change
Zoland looked at our '68 Charger and opted to shorten the "relatively long front overhang" as his initial effort. From here there were subtle and not-so subtle changes to the remainder of the car. In his mind we are thinking of using a chassis, which would include all of the suspension and powertrain from a modern SRT8 or possibly even a Hellcat. All the goodies both inside and specialty features such as launch control, anti-spin, and so on.
In the end the idea is to have the most modern of hot rods but retain the "old-school" good looks and nostalgia appearance. Sit back and look and see what you think. MR