By Brian Brennan   –   Photography Courtesy of the Petersen Automotive Museum
Some hot rods are more memorable than others. Some become part of rodding history and some go on to become iconic. Such is the case for the former Bob McGee '32 Ford highboy roadster that gained monstrous fame as the Deuce to become the L.A. Roadsters logo. I'm thinking there aren't many hot rodders who do not know of the profile of the red '32 Ford highboy roadster on an oval white background with red and black trim and black lettering (Roadsters Los Angeles).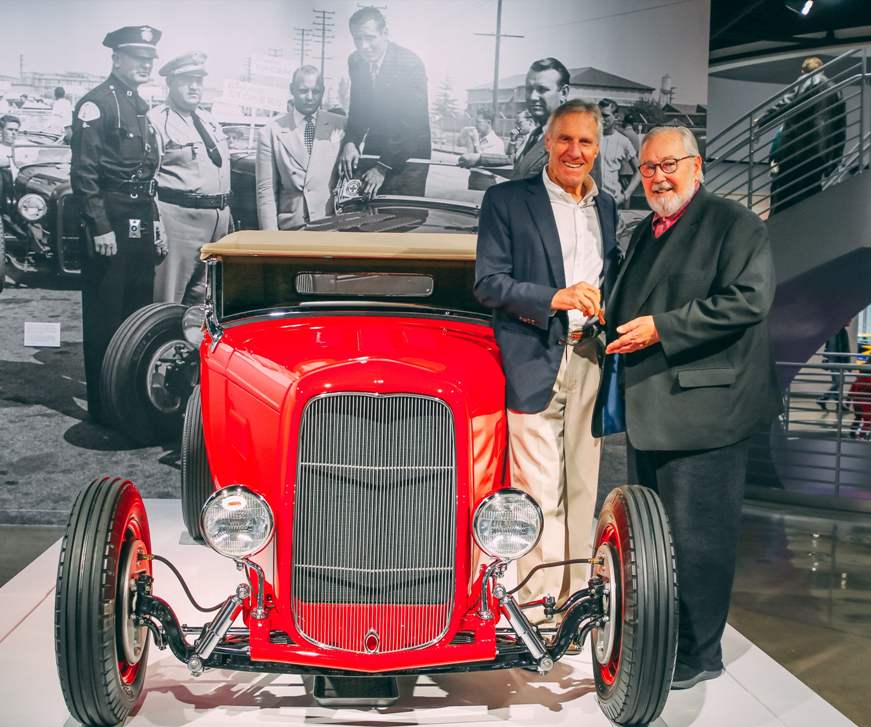 This '32 Ford highboy roadster has always been known as the "McGee Roadster," regardless of the current owner. But we must say that car collector of all things cool Bruce Meyer, the current owner (until recently), has taken impeccable care of the once-in-a-lifetime hot rod. He restored the car to its 1948 looks back in the '90s. Recently he turned over the keys, literally, of this Deuce to Terry L. Kargas, executive director of the Petersen Automotive Museum. Before becoming the L.A. Roadsters logo, it appeared on the cover of the then–fledgling car magazine Hot Rod in an industry that was just as young. The roadster was also popular in Hollywood, having made appearances on TV shows like Dragnet, Happy Days, and Fantasy Island.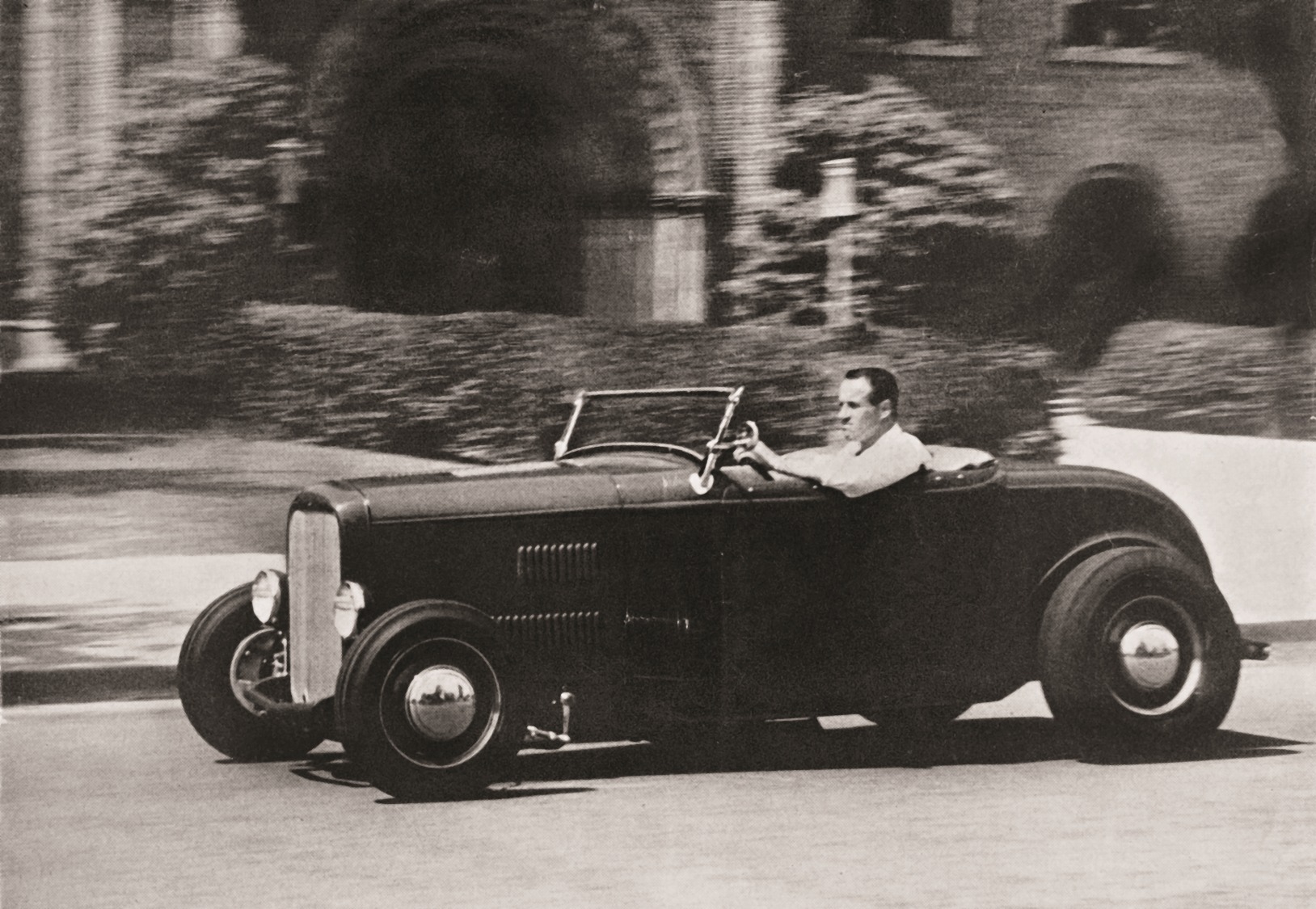 Aside from being another pretty face, the '32 Ford roadster was also a trendsetter. It was back in 1947 that McGee began tinkering on his hot rod. This Deuce was one of the forerunners with a lowered suspension, larger Lincoln Zephyr rear wheels, a three-piece hood, peaked and filled grille shell, hidden door hinges, and shaved door handles. To this day much of what was considered trendsetting is still around and as popular as ever.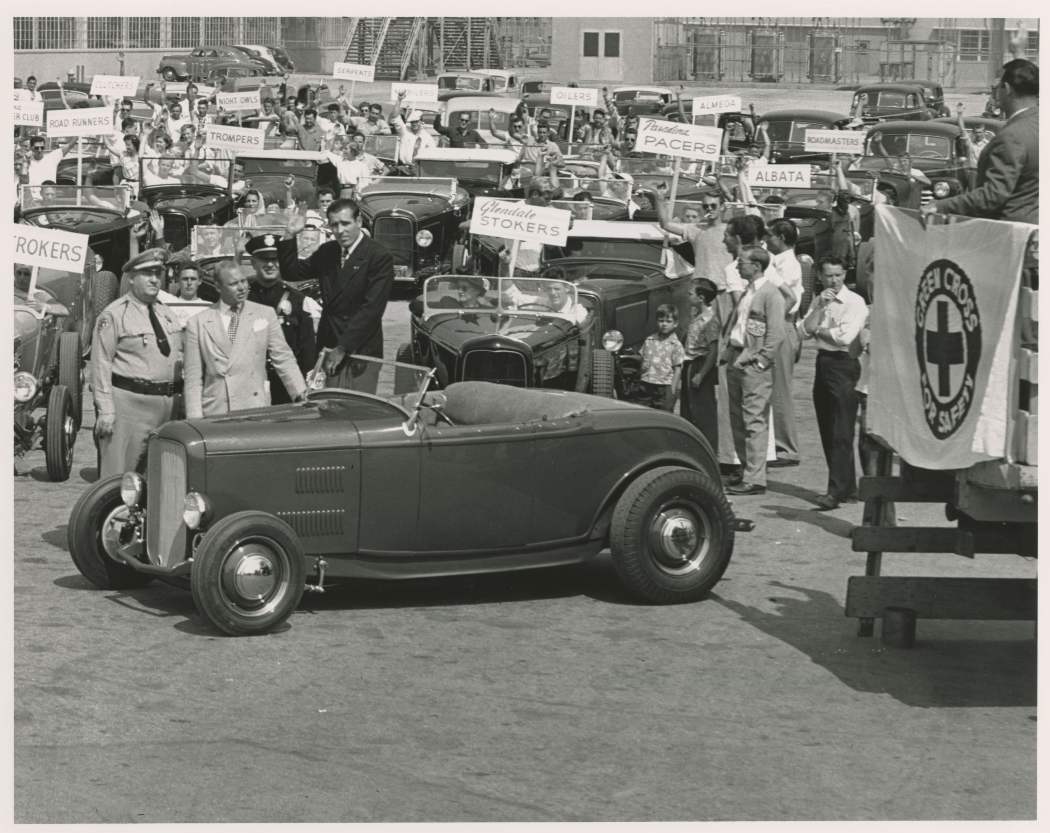 Many thanks to Meyer for guaranteeing that hot rodders for years to come will have the opportunity to see this truly iconic '32 Ford highboy roadster. MR