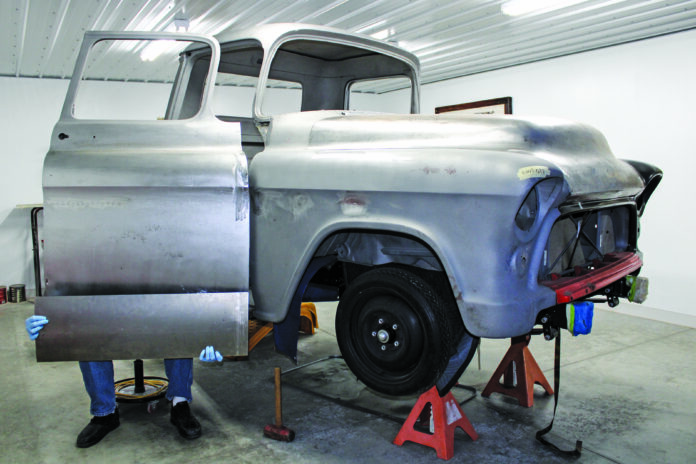 Part 1: Recomposing a Decomposing Door
By "Rotten" Rodney Bauman – Photography by the Author
You know that old familiar feeling we get sometimes, like we've been somewhere before? Well, here we go. It's patch panel time—again.
When this particular 1955 second-series Chevy rolled off the line of the Oakland, California, assembly plant, no one imagined it wrecked 'n' rusty. South of Oakland, a safe distance from the ocean, it spent its working years in Riverside. Despite the dry climate, this old truck's twisted remains are partially decomposed. Even so, there'll be no complaining here. We know that compared to yours, our rust might be minor. Where this one is from, the natural corrosion is pretty typical for an outdoorsy-type truck of the mid '50s.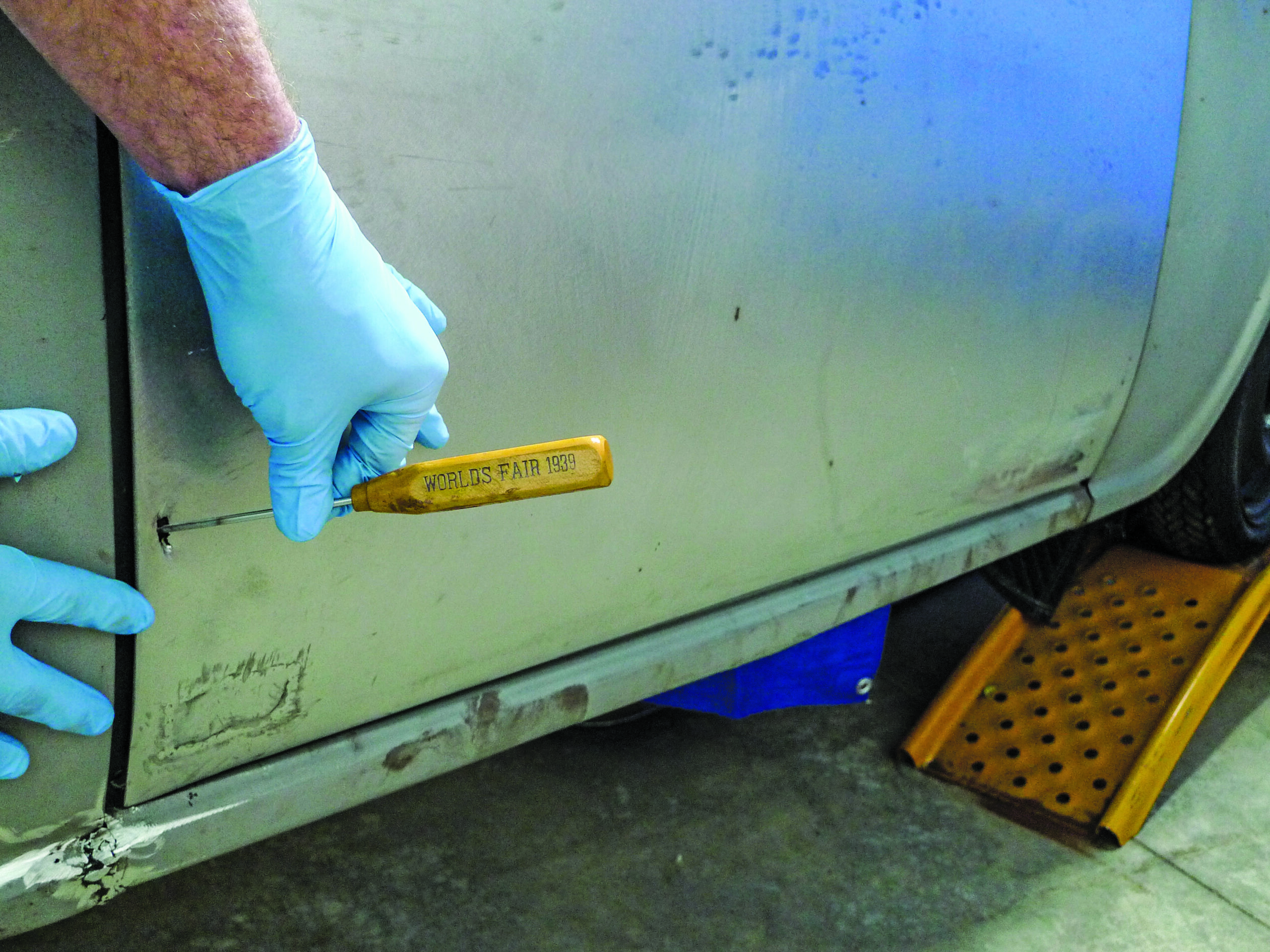 As truck builds go, this one's been long ongoing. Earlier we dealt with a fair amount of crash damage. The left door and fender were replaced in favor of new reproduction panels from Brothers. That's like a huge head start for the impending rustectomy.
This time we'll be patching the usual places on the passenger side only. With the mocked-up truck raised to a comfortable height on stands, we might as well begin with the original door. As we'd ordinarily expect, its outer skin is rusted through in each lower corner. The needed patches could be fabricated, but from Brothers, a properly shaped outside door bottom patch panel is a bargain, even if we use only the sections we need.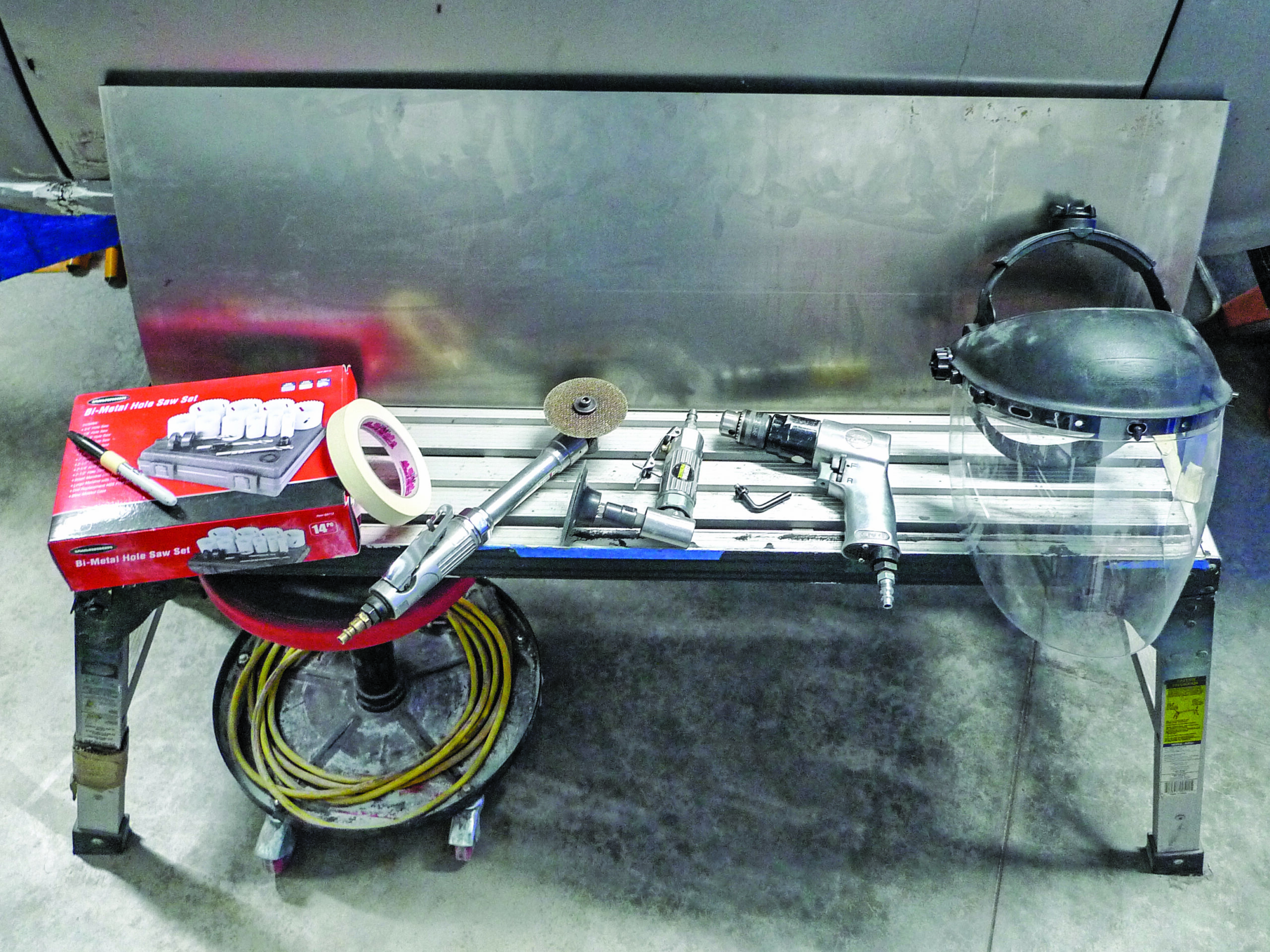 Way down below, where rubber door seals tend to trap moisture, we've also got a bit of corrosion affecting the door's inner panel. In our catalogs we've seen that Brothers offers an inside door bottom patch panel as well. With small spots in each corner, ours is not so bad, so we'll address those areas later, without an extra-large patch panel to cut tiny pieces from.
When sparks begin to fly we'll uncover older patchwork from who-knows-how-many years ago. Whenever backside bare steel is left unprotected, you can bet that rust will return. Making good use of modern chemistry, we'll do our best to ensure that our efforts will last. Inside the door where it's difficult to reach, we'll find a way to propel a rust-conversion product deep into the lowermost crooks 'n' crannies. As required for lasting protection, we'll recoat that with epoxy primer. Before outside filler work and paint, we'll apply appropriate seam sealers as well.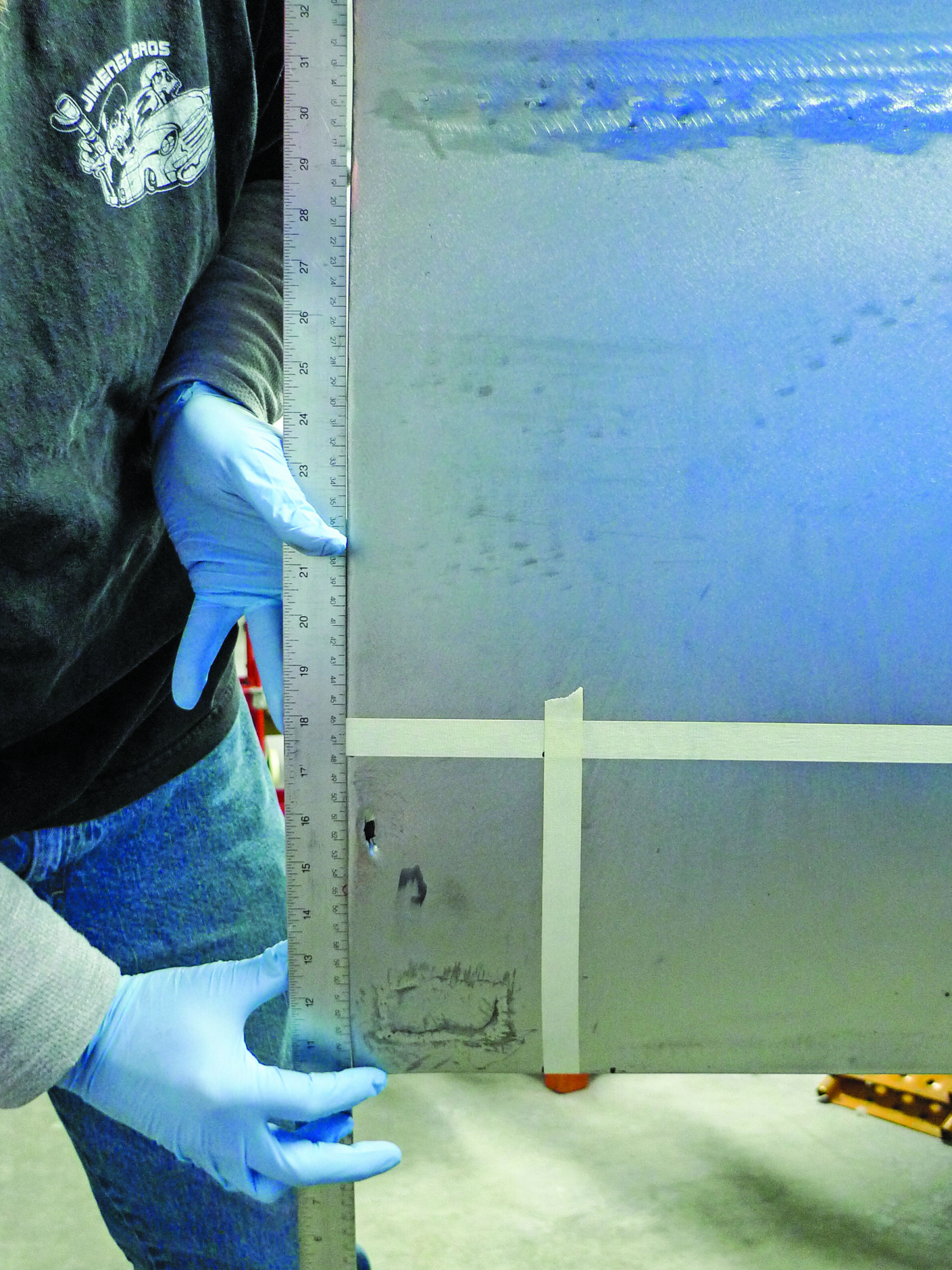 For now, let's focus on the immediate job at hand—the flush-fitting surgical replacement of our lower doorskin corners. This won't be brain science. Armed with a MIG welder, autobody tools, and, of course, some basic knowledge of how those should be used, we'll do what's necessary to salvage an original door.
From this project's beginning the idea has been to salvage as much original steel as possible. Just because it's possible doesn't mean it's practical, however. Last time we checked, a brand-new Brothers door shell is just under $500. Shipping to our shop in Montana would run about as much. Even at our reasonable shop rate, our repair time could add up to all that or more. If it does, it'll be on us. Not our patient customer. Now, on that note, let's proceed. Let's repair the corners of an ol' door's rusty skin.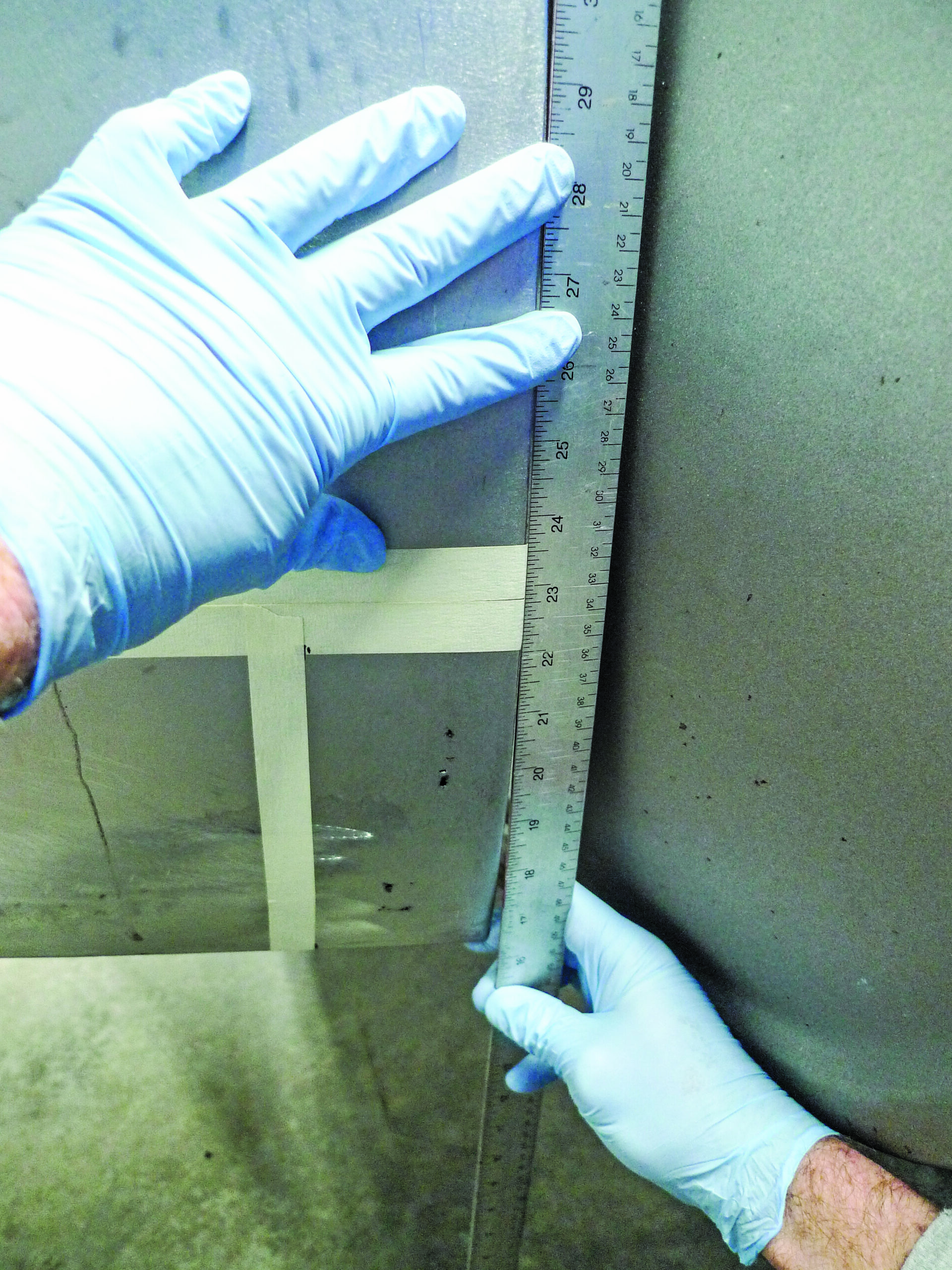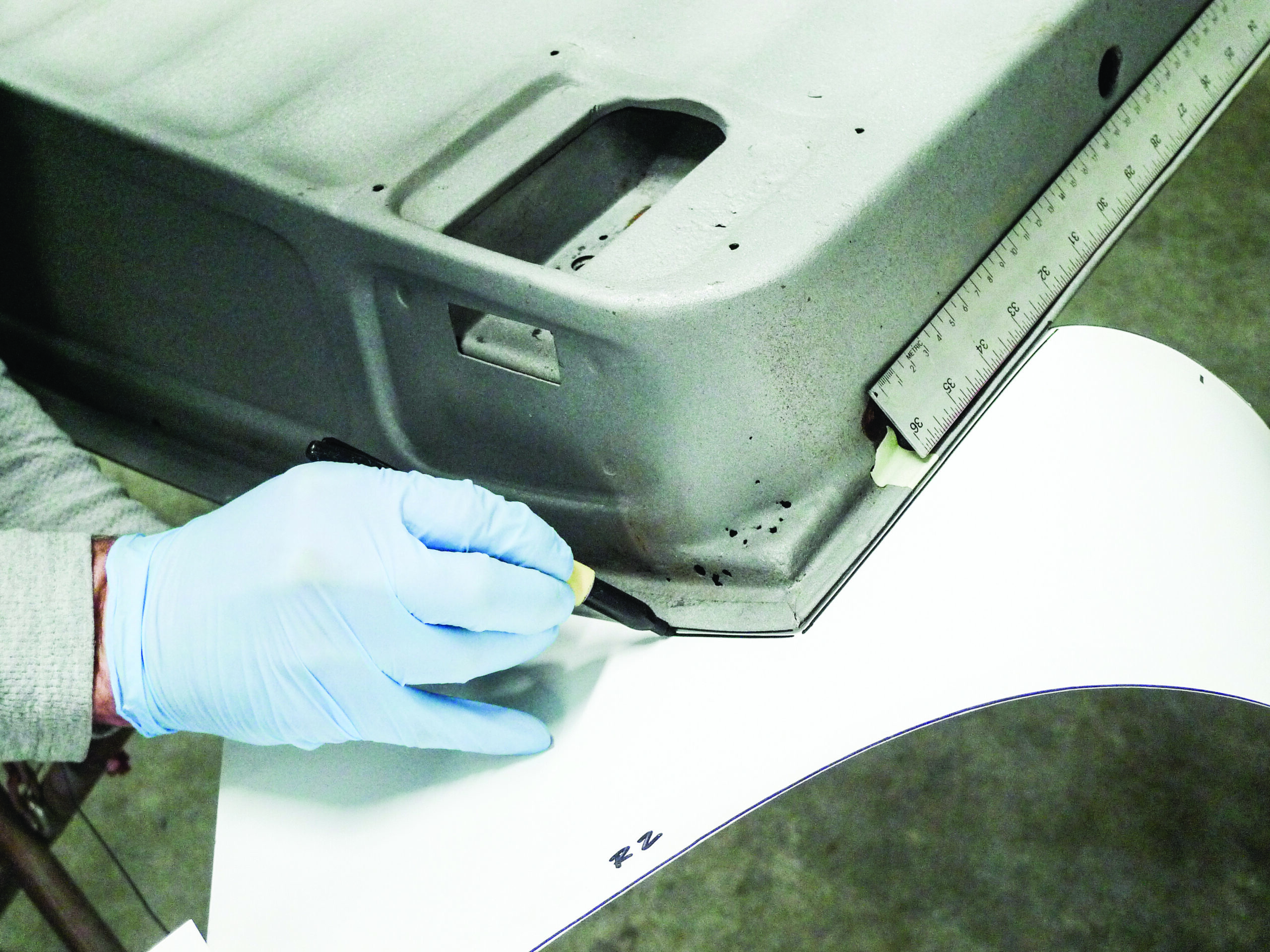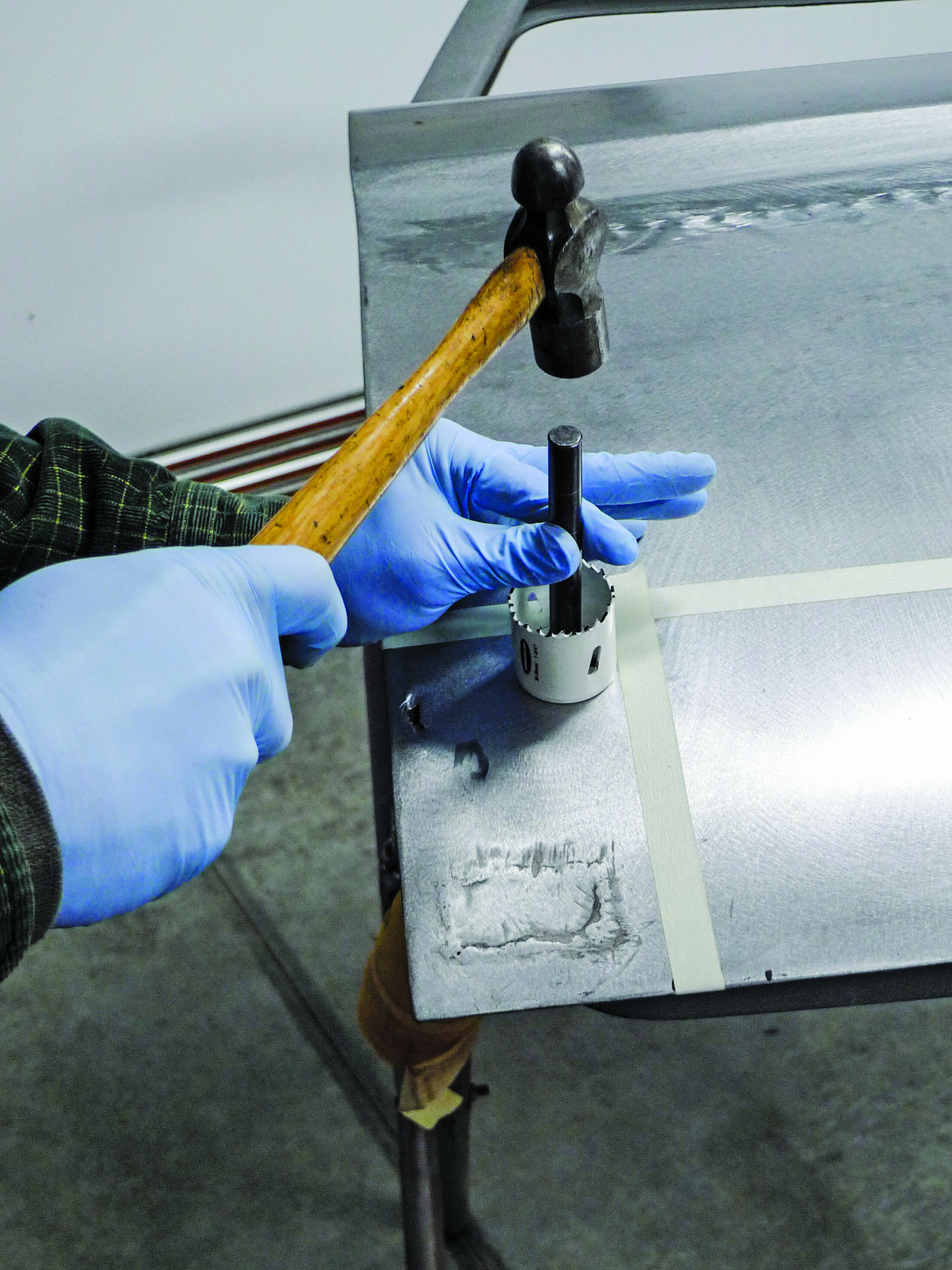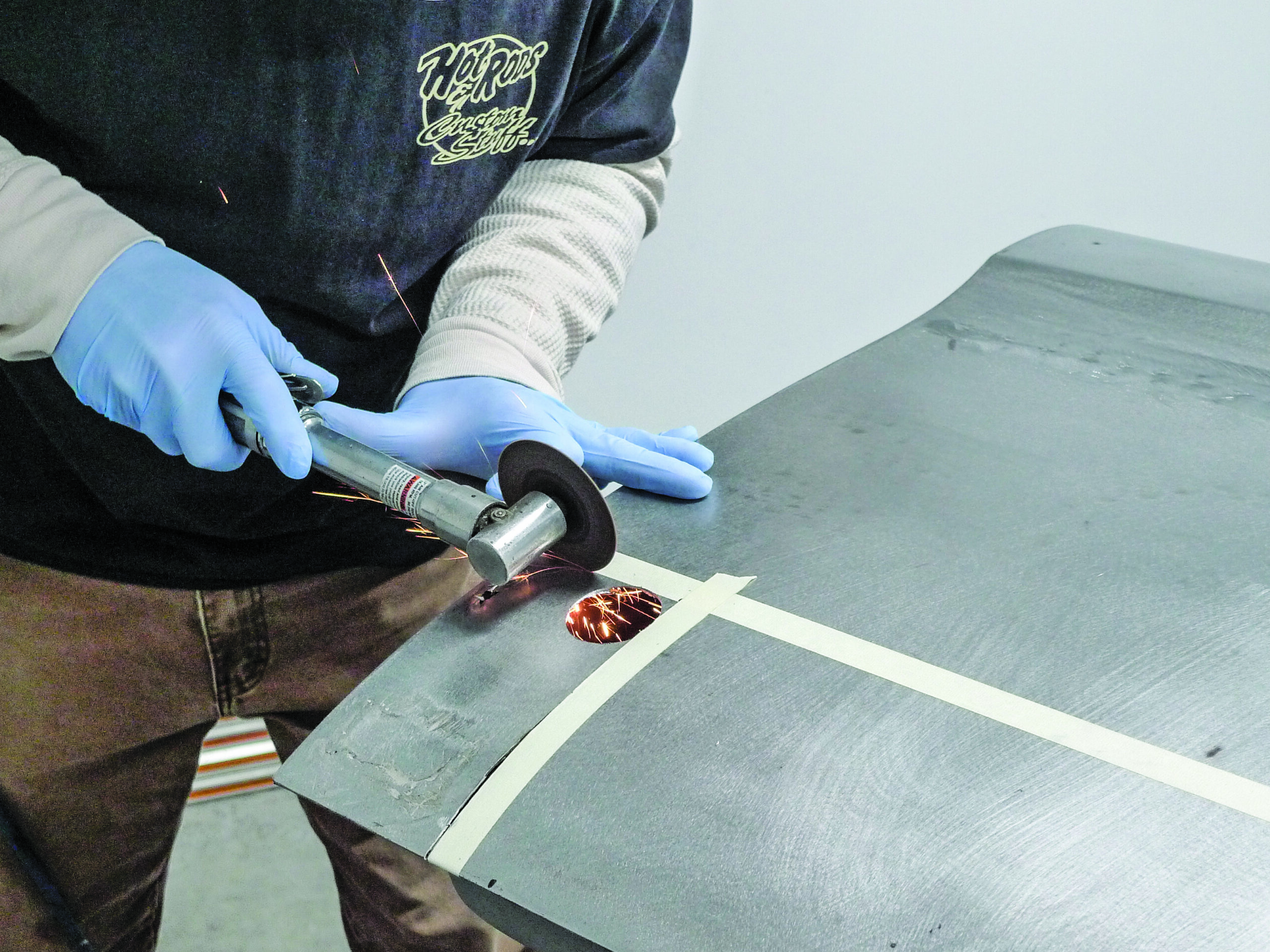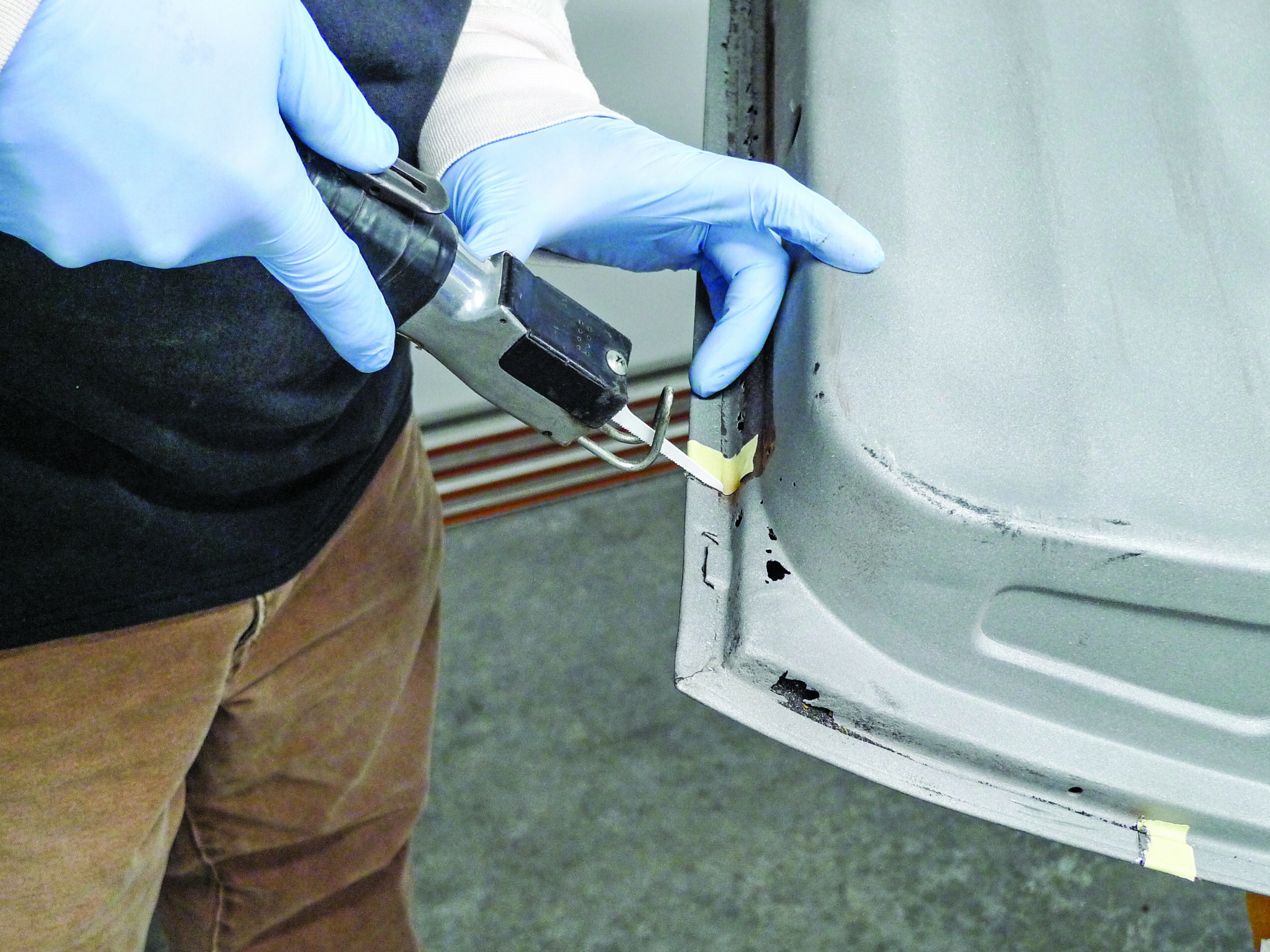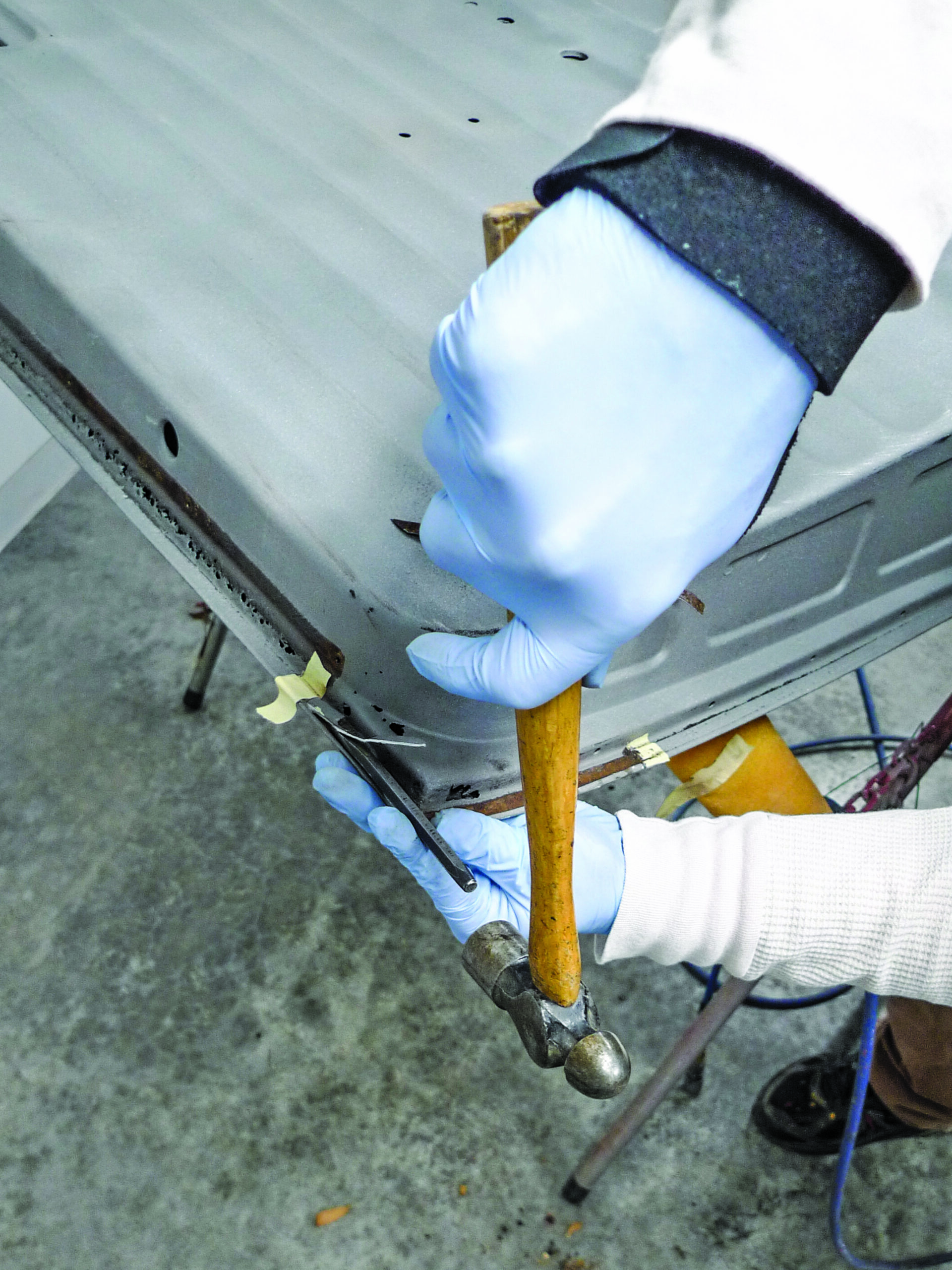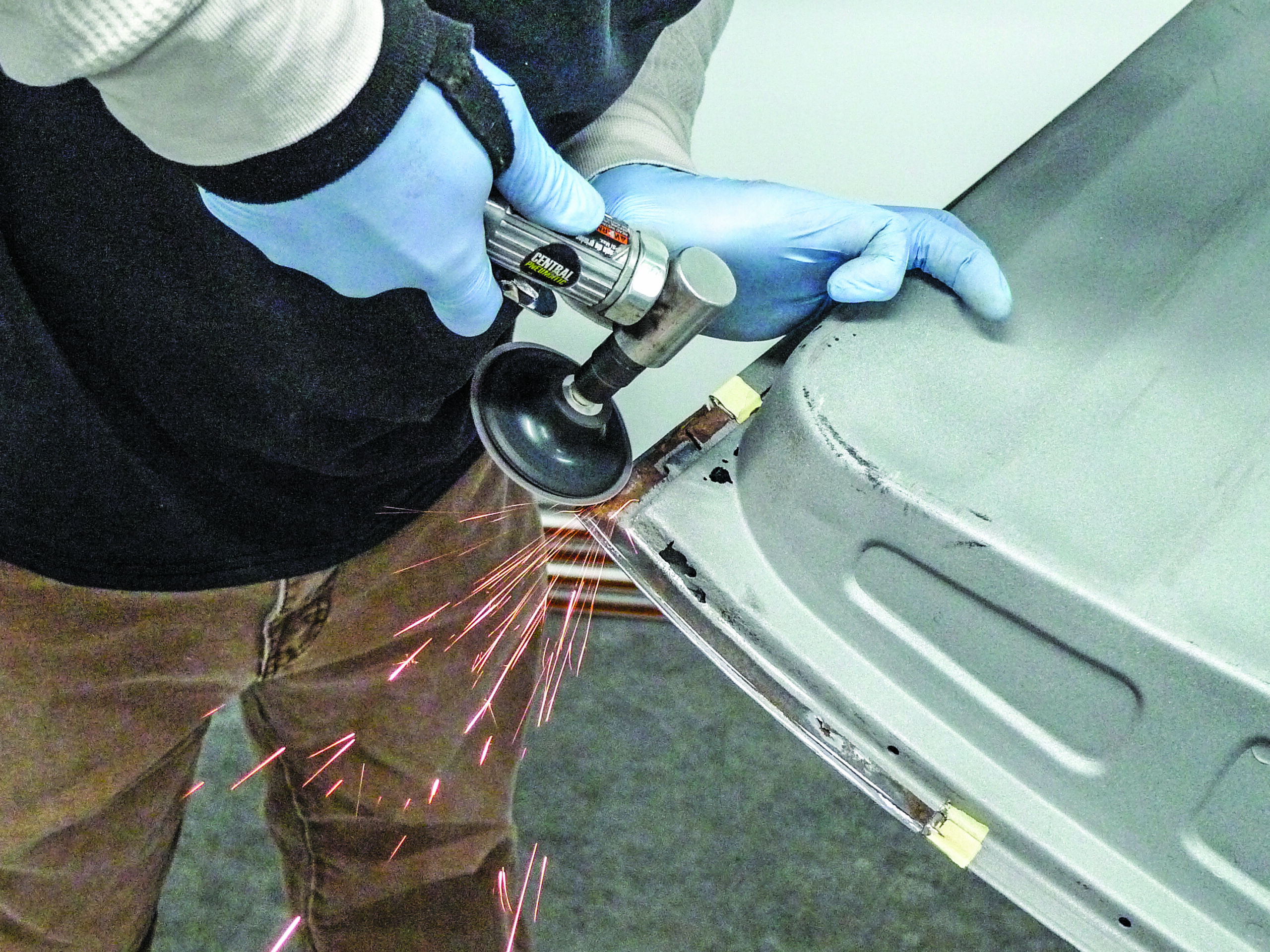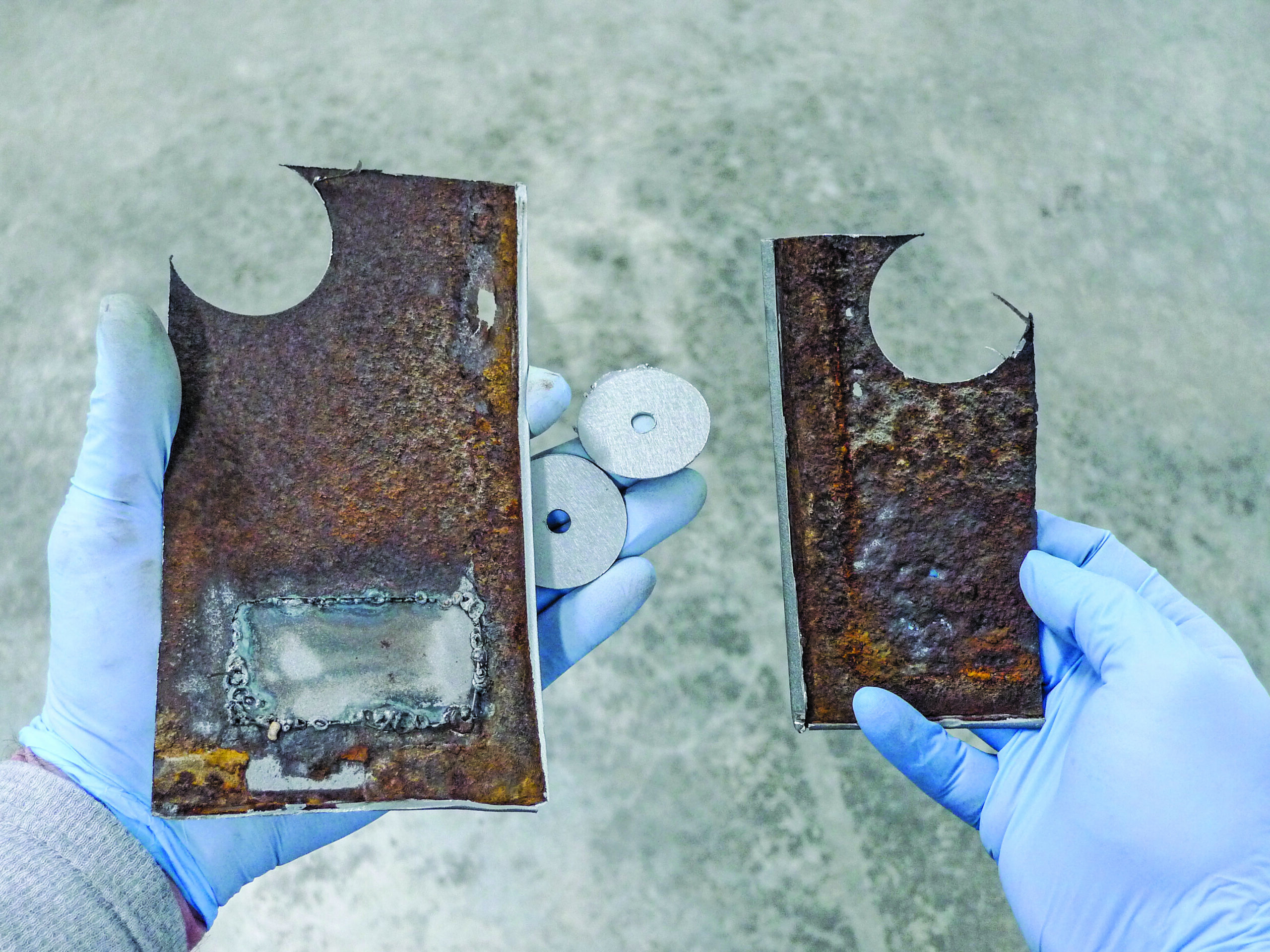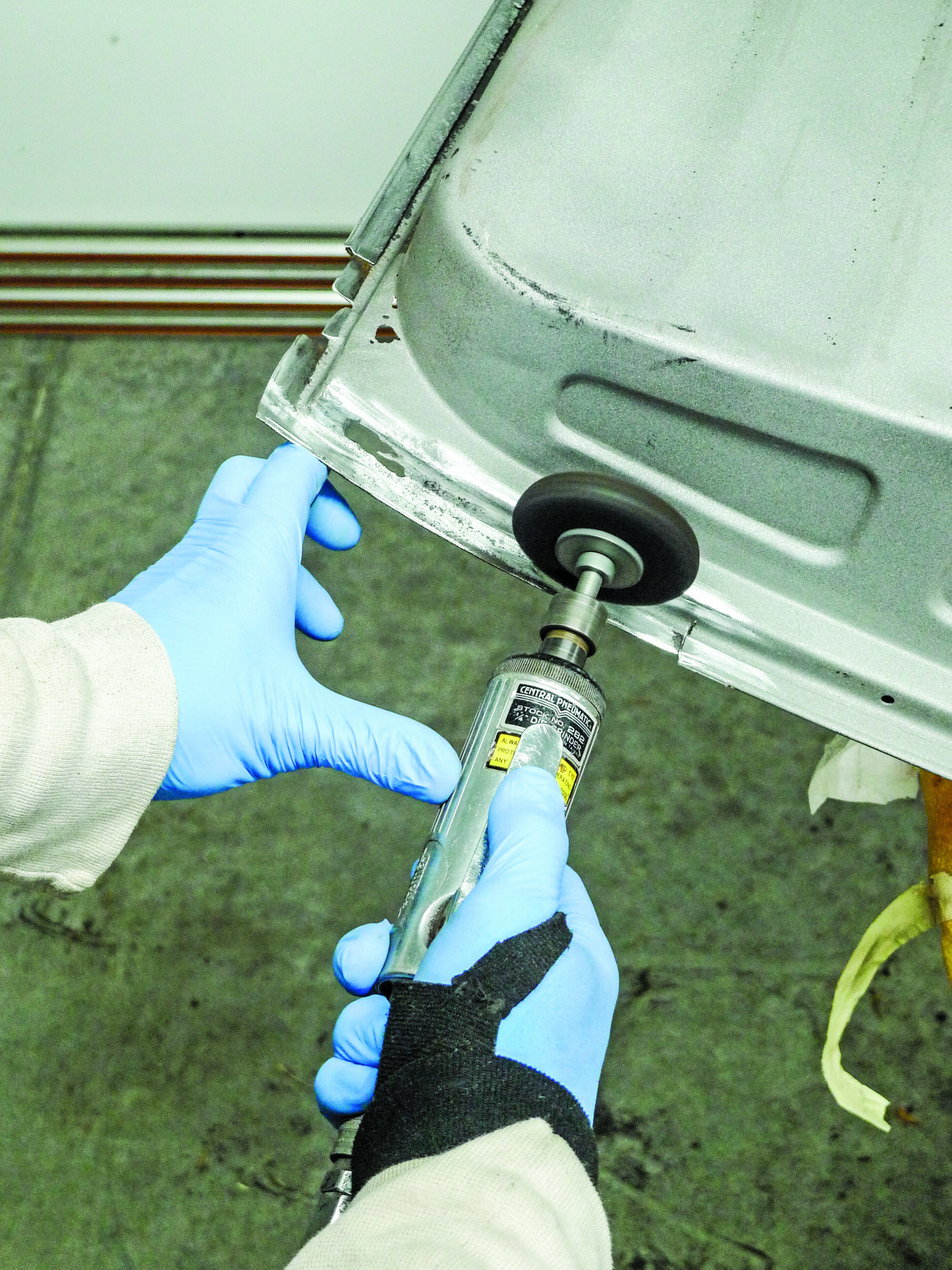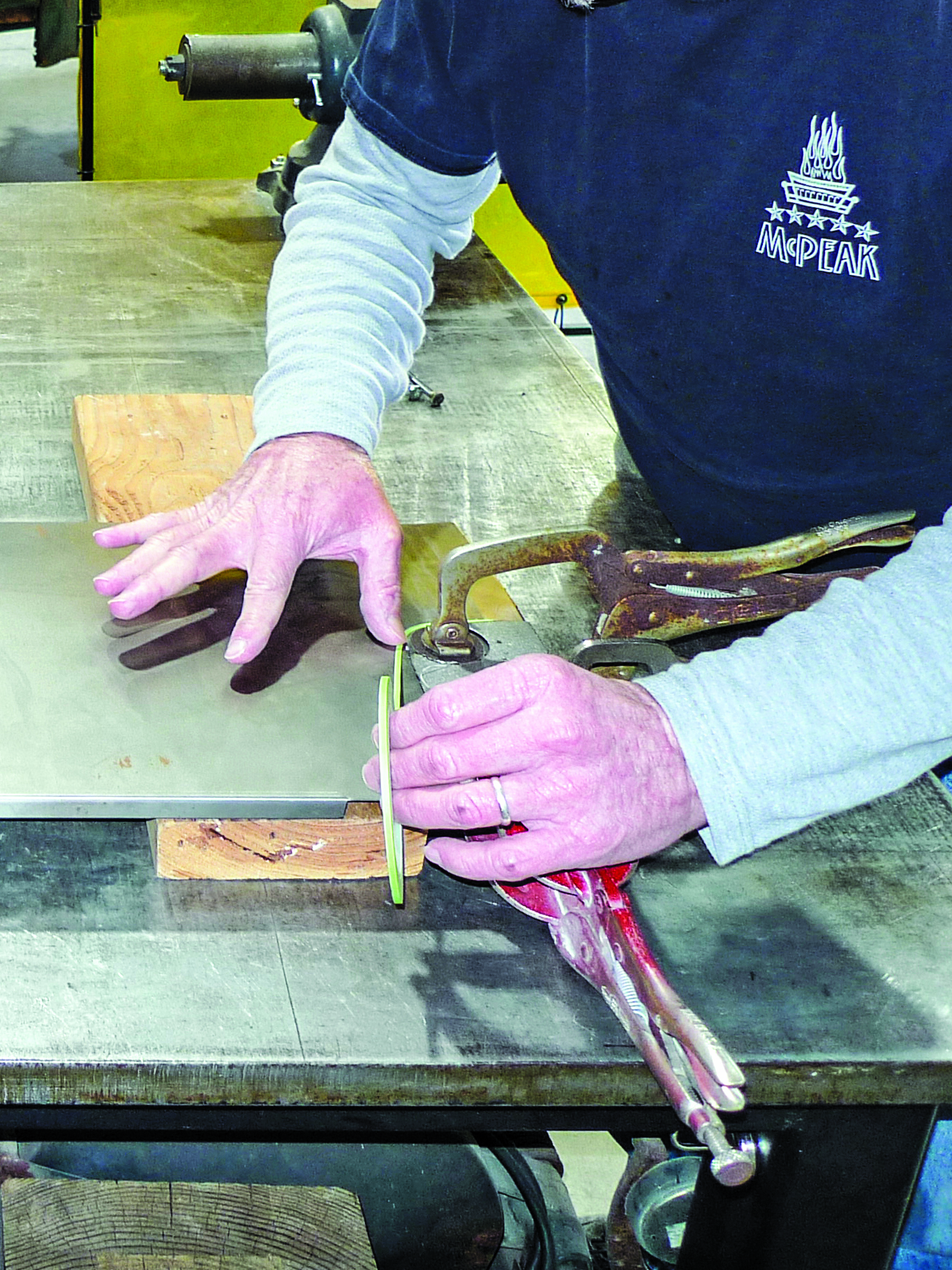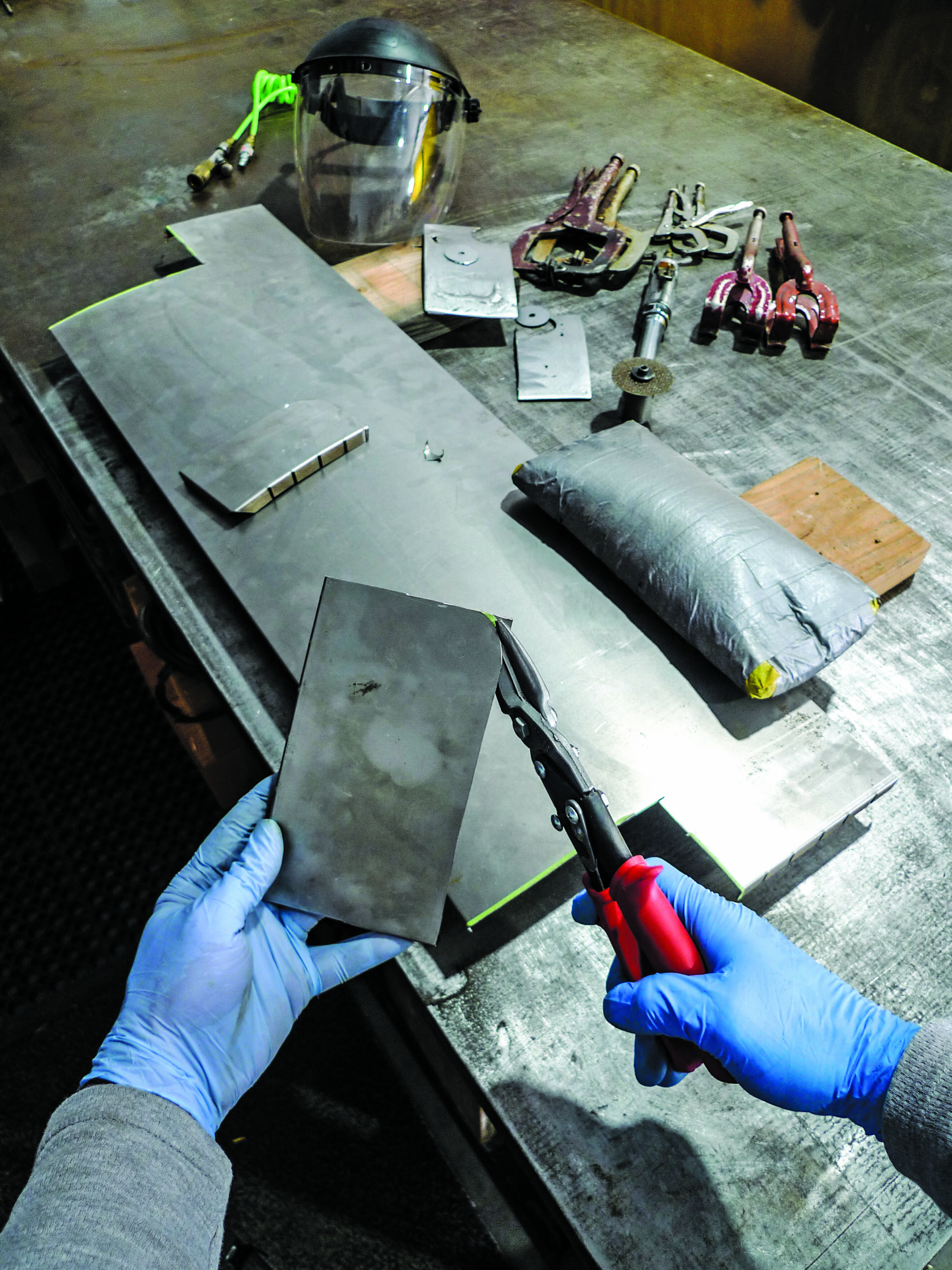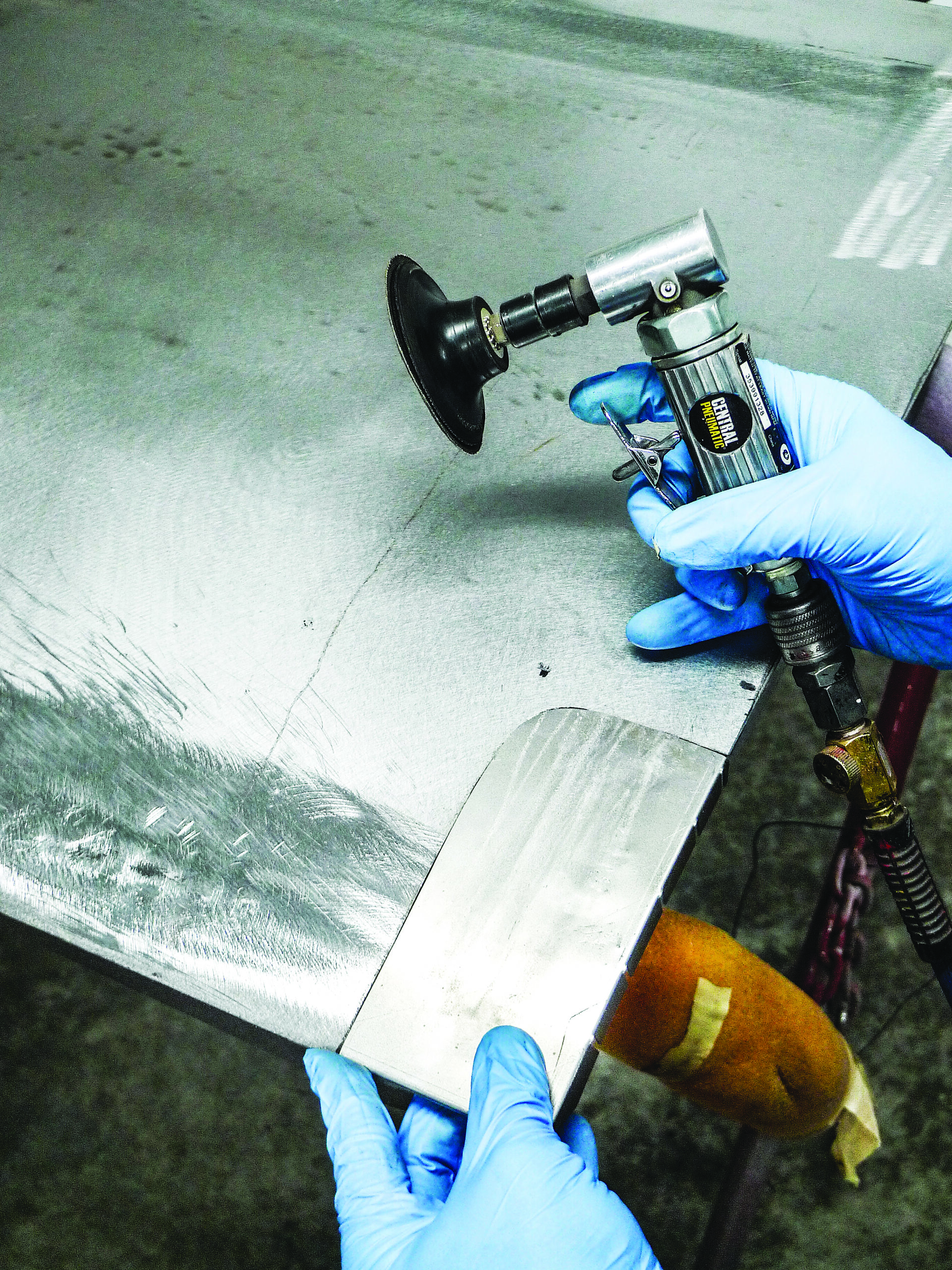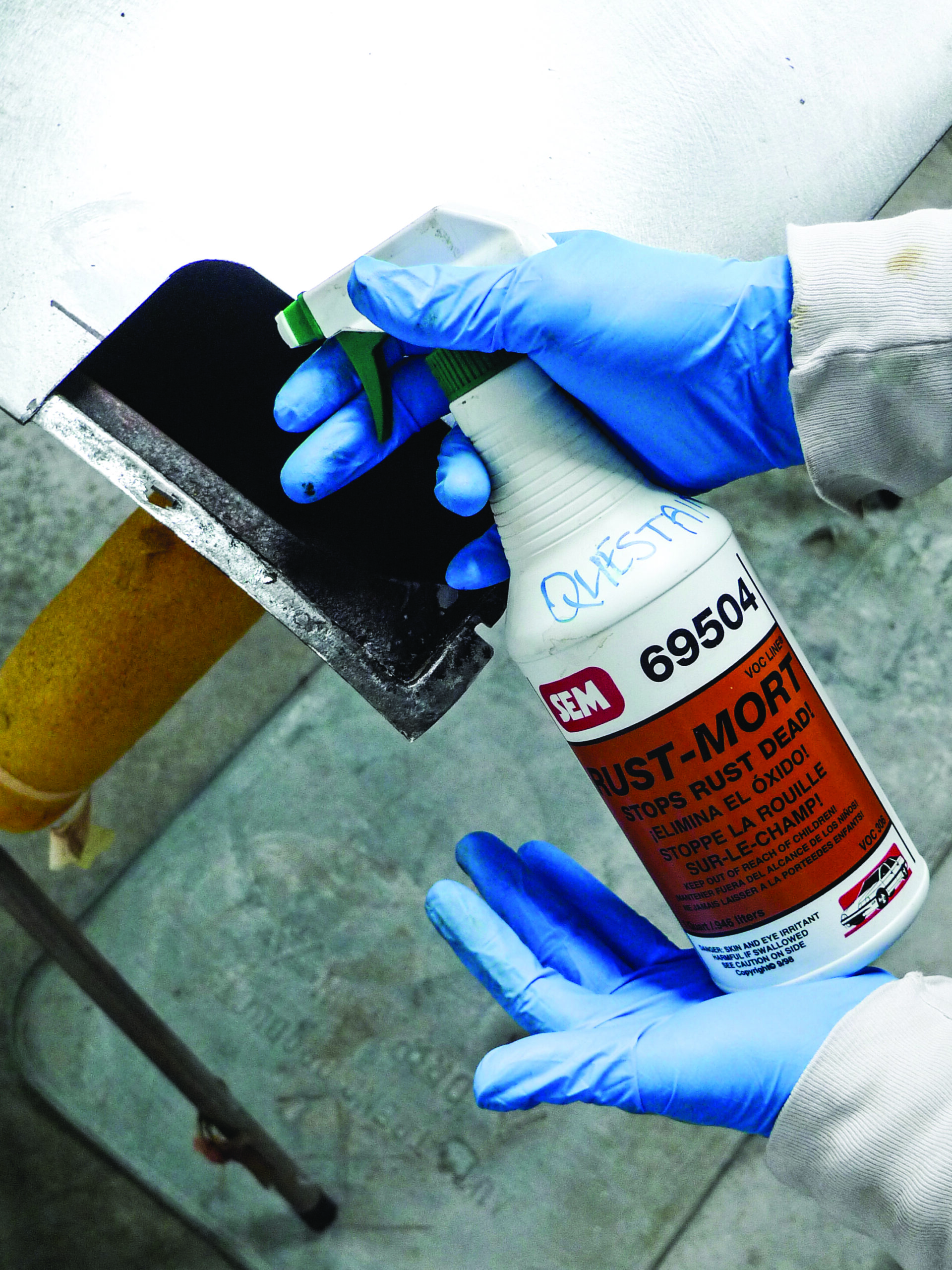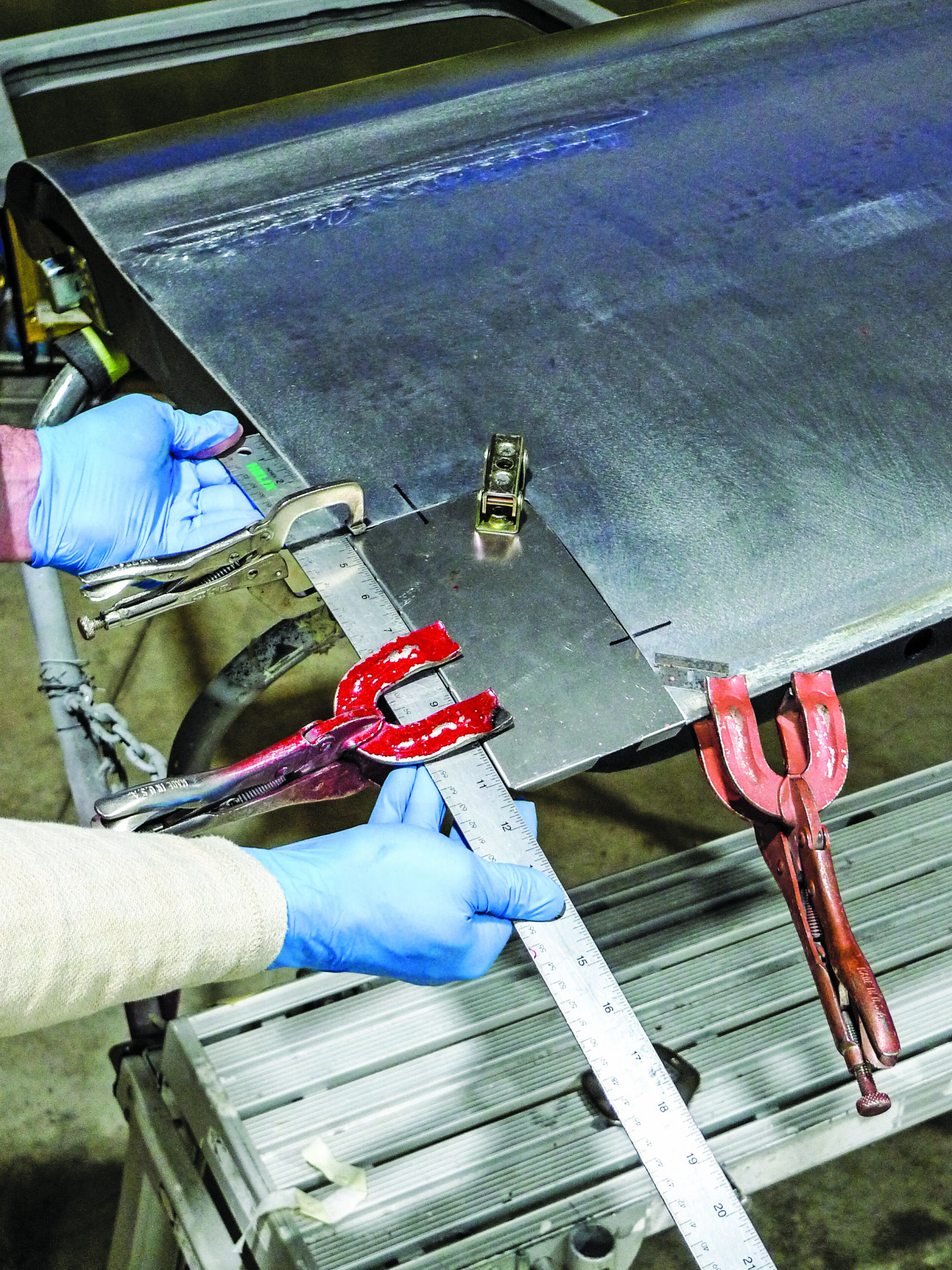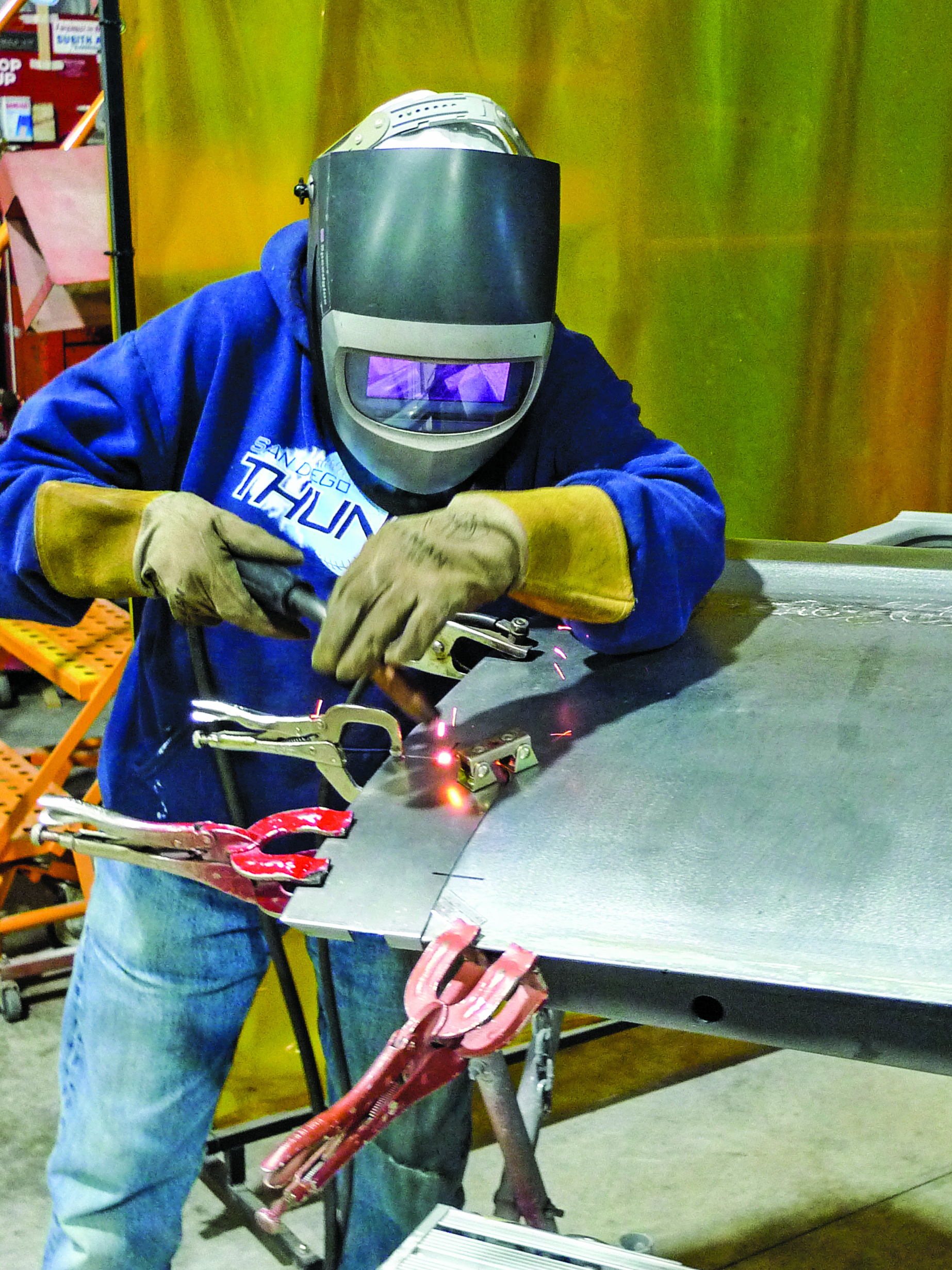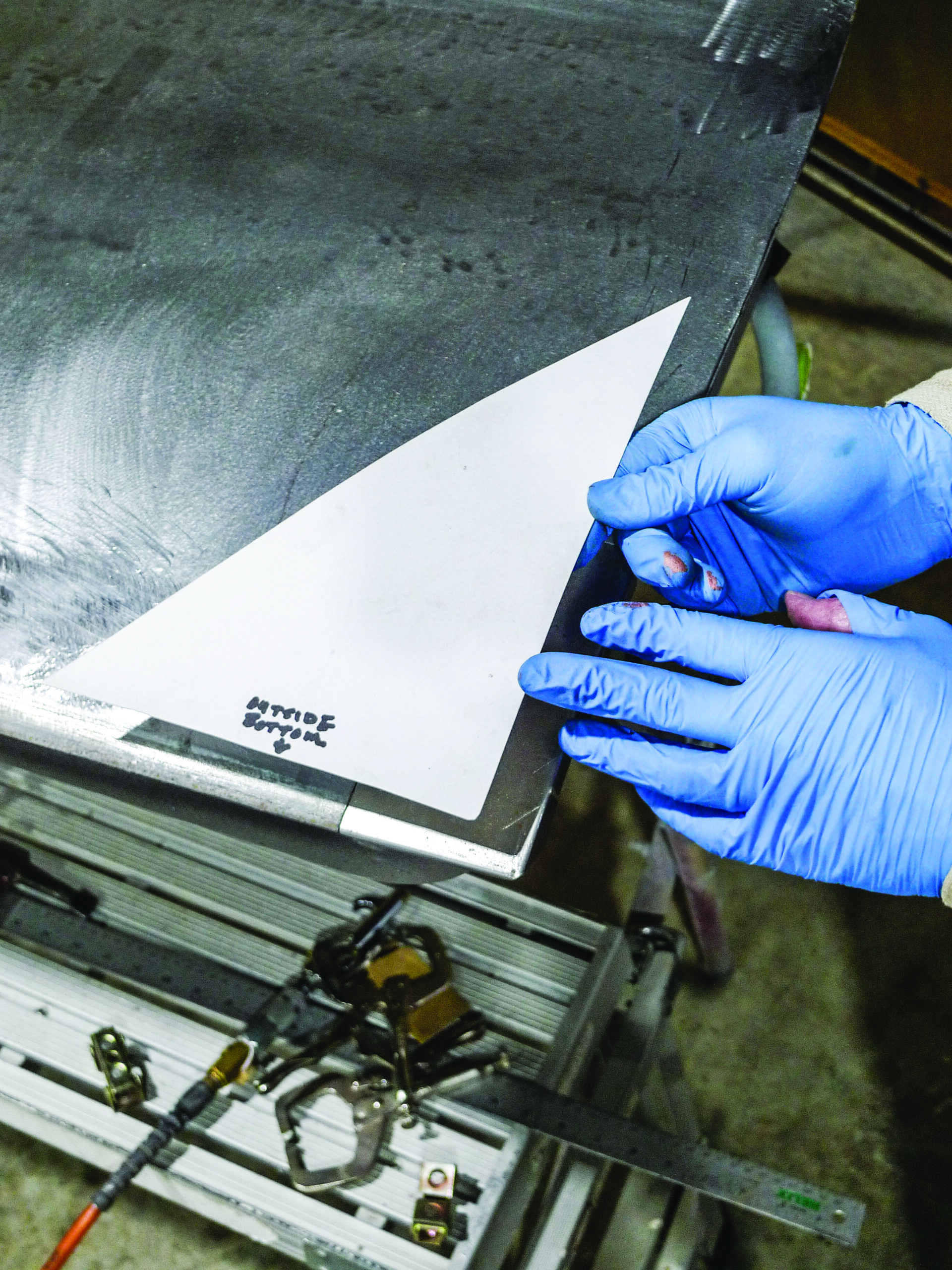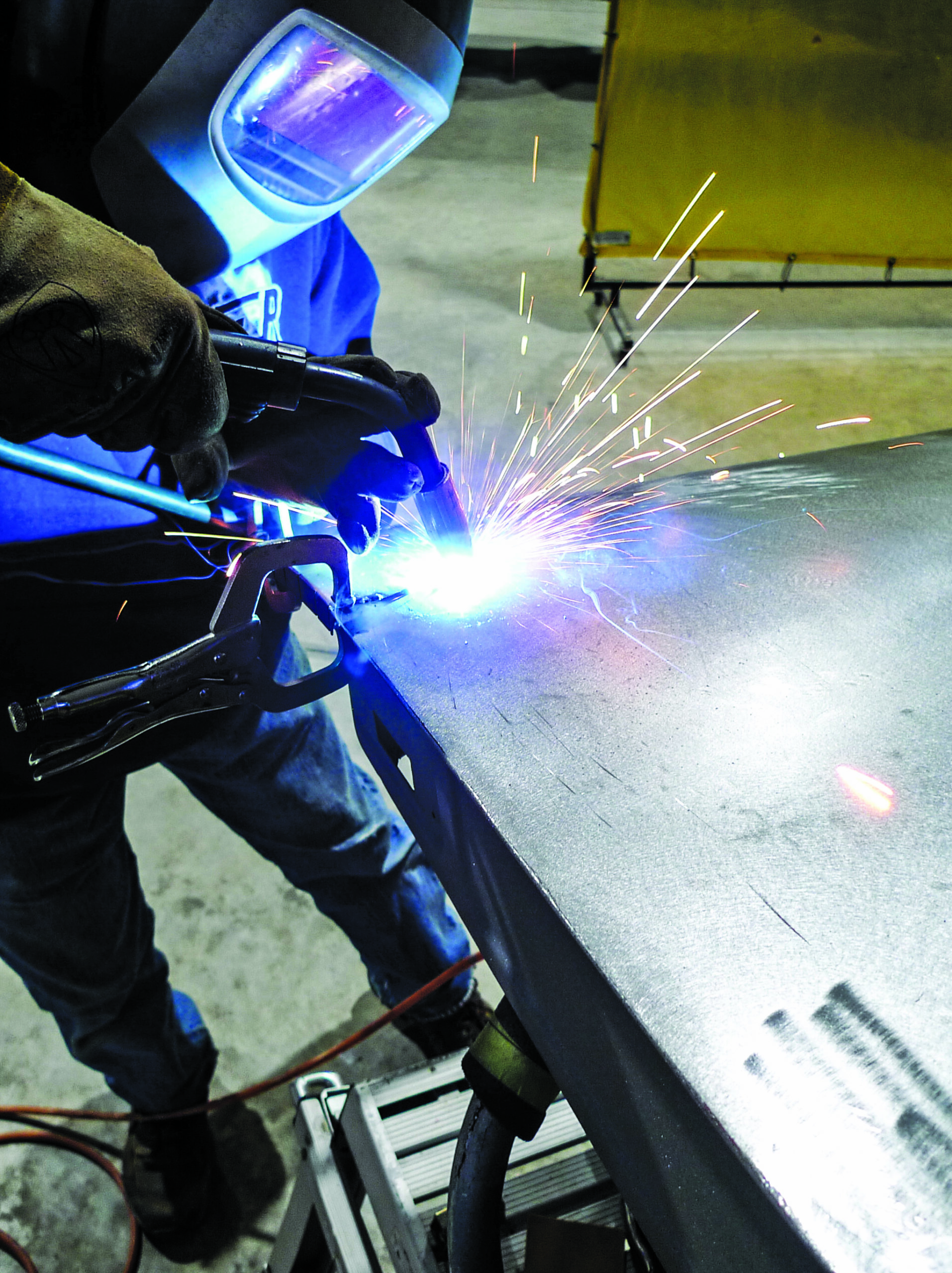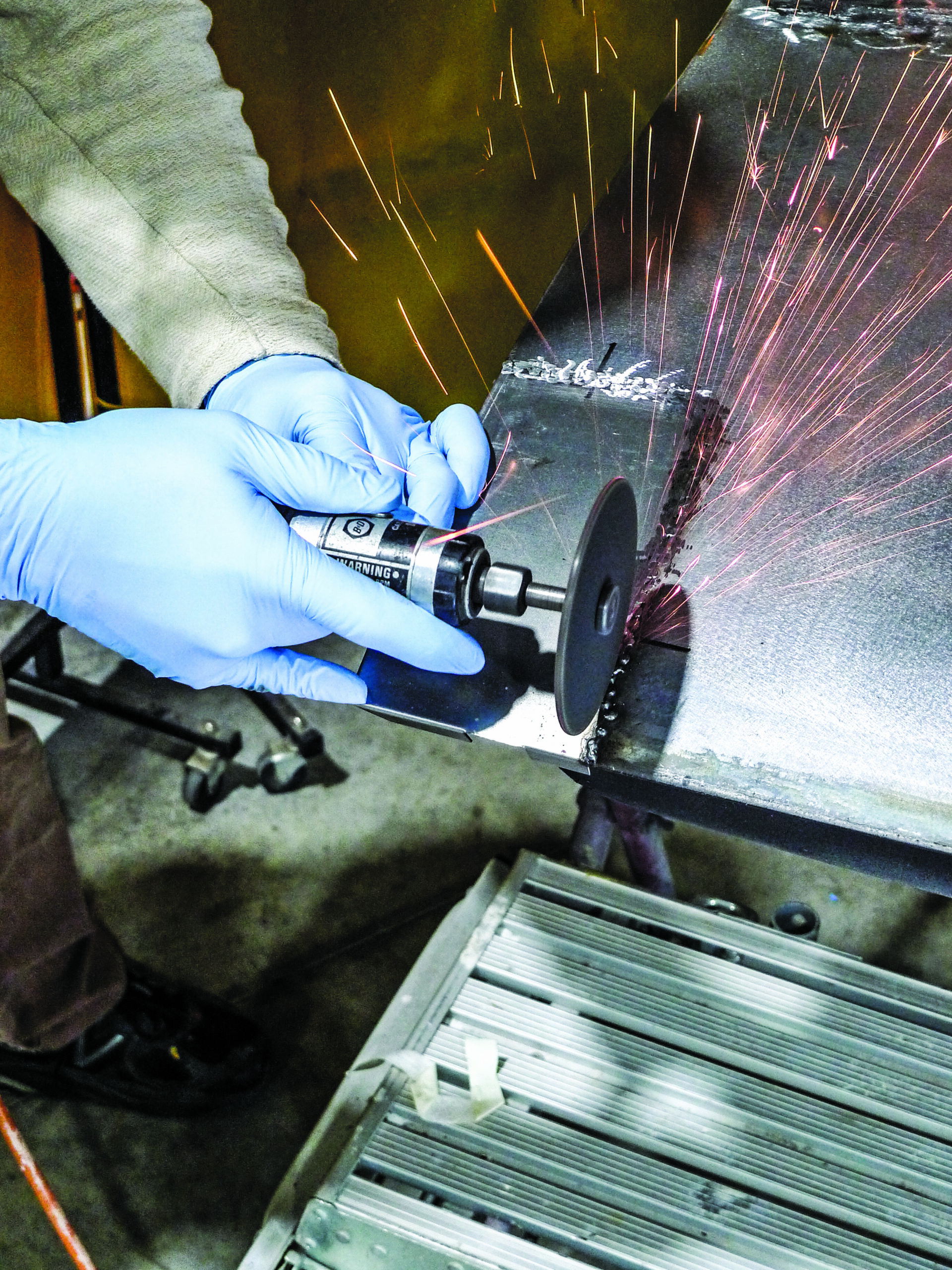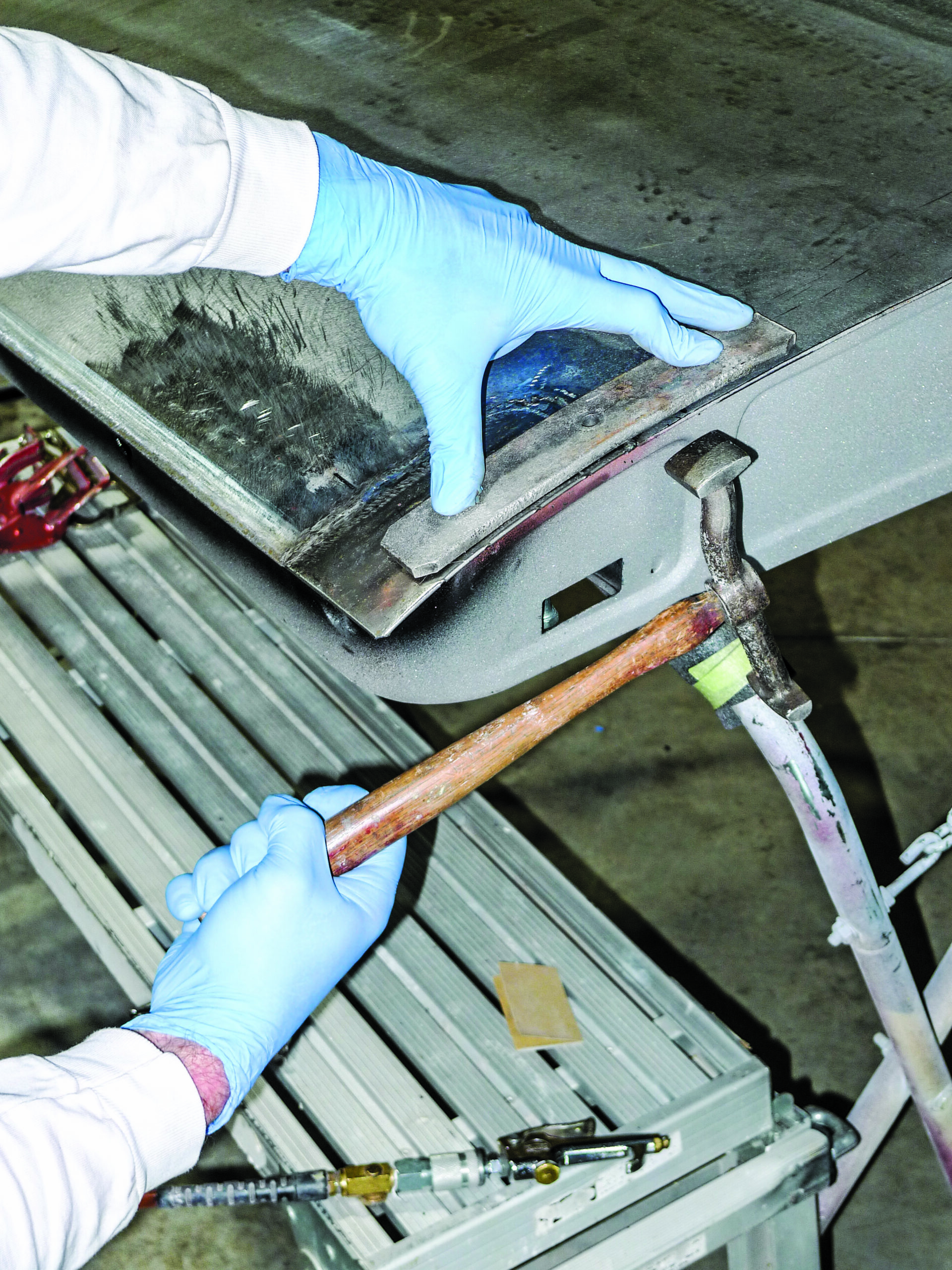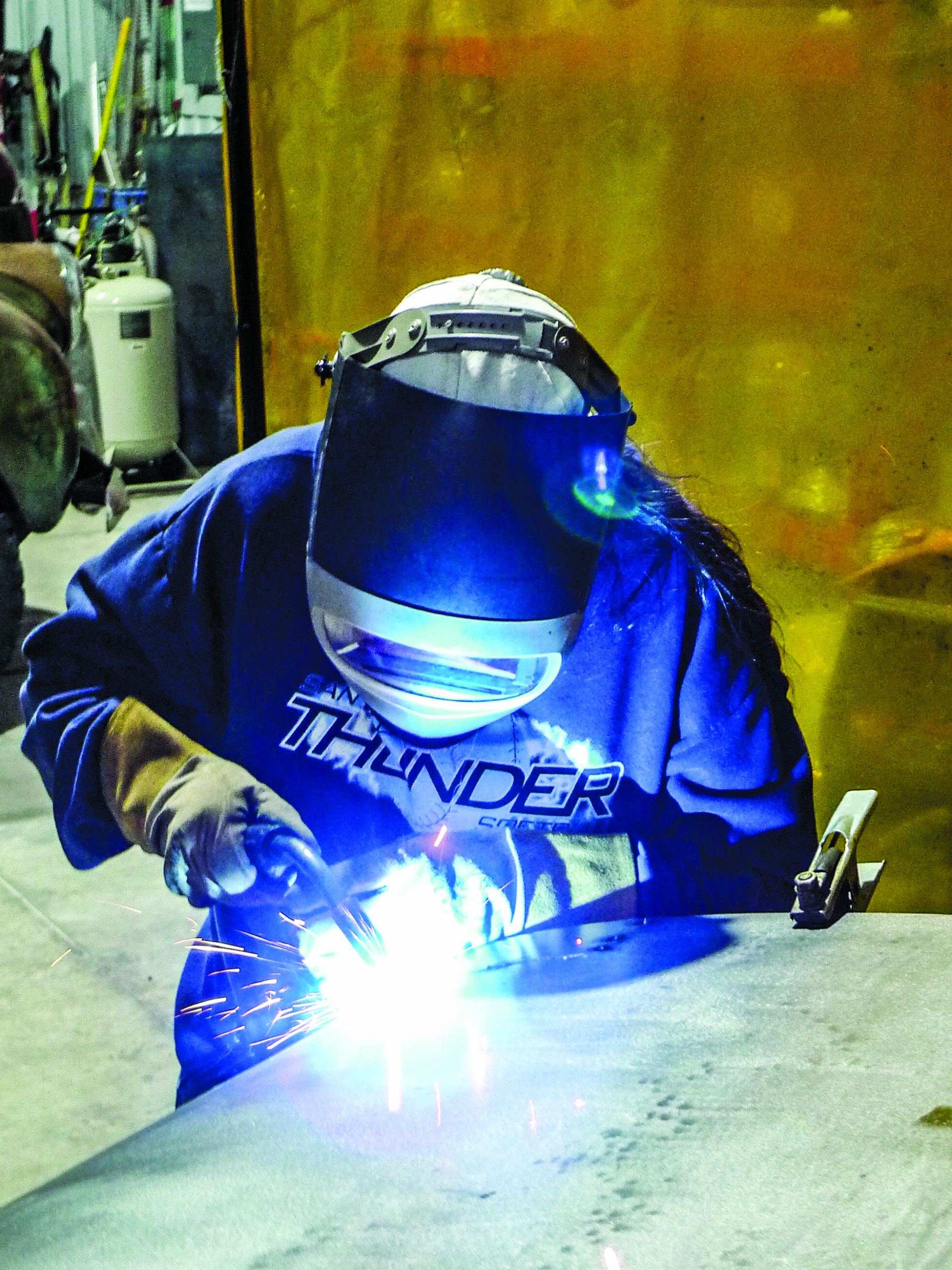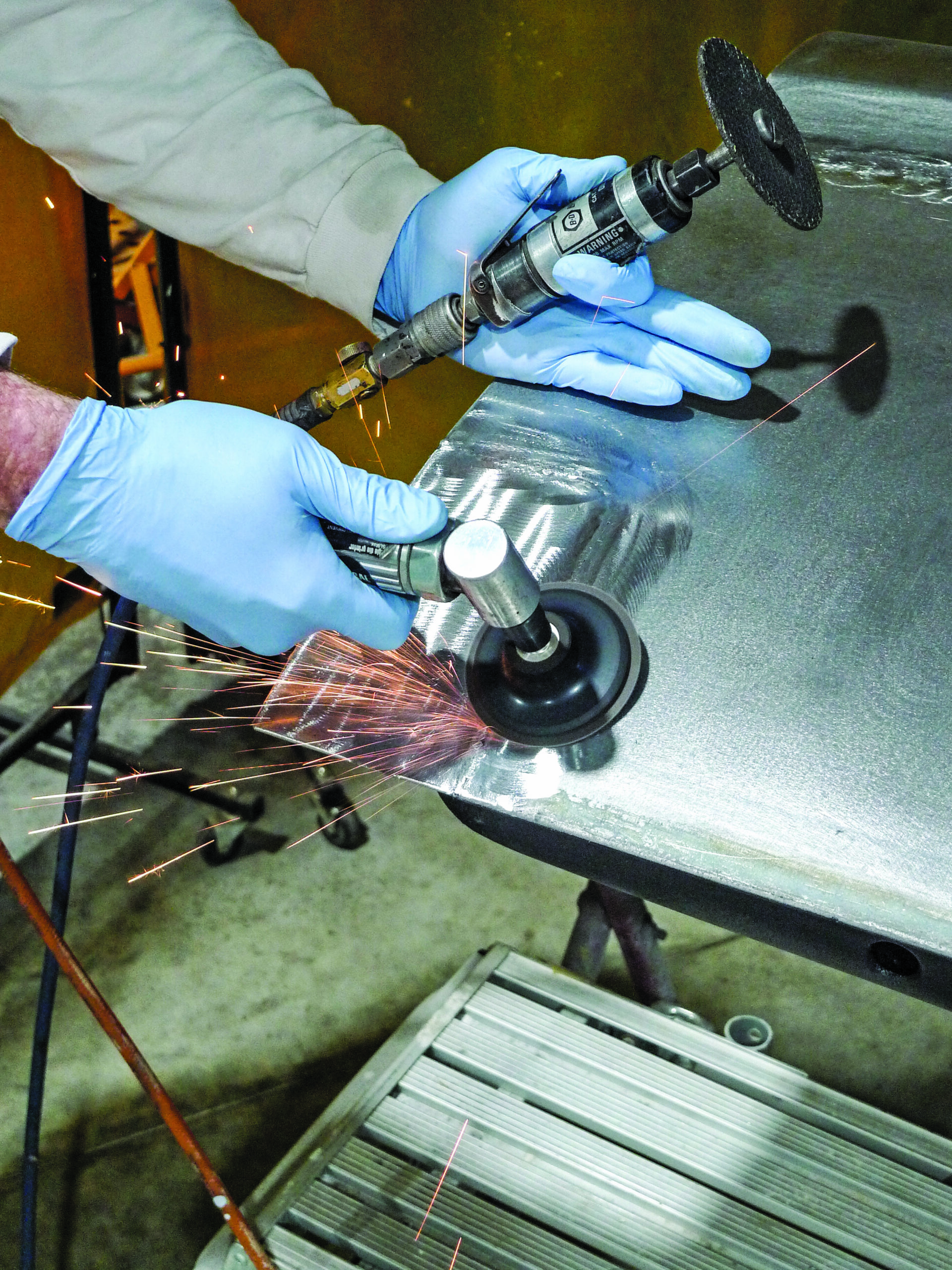 Patch-Up Wrapup
At this point, just to check our work, it's time to reinstall the rust-repaired door. With our flexible straightedge and the template we made, we've done our best to maintain original corner shapes and angles. Ordinarily, realigning a door can gobble some shop time. Next up, we'll share a little trick we use for speeding that process.
Toward the end of this day I'll take a gander at my chicken-scratch labor log just to evaluate cost-effectiveness. At $499 plus shipping, a new door shell might seem a little spendy—'til you've worked this hard to salvage a used one. Since every job is different, it's up to us to make the right decisions. To help us out with that, Brothers gives us options.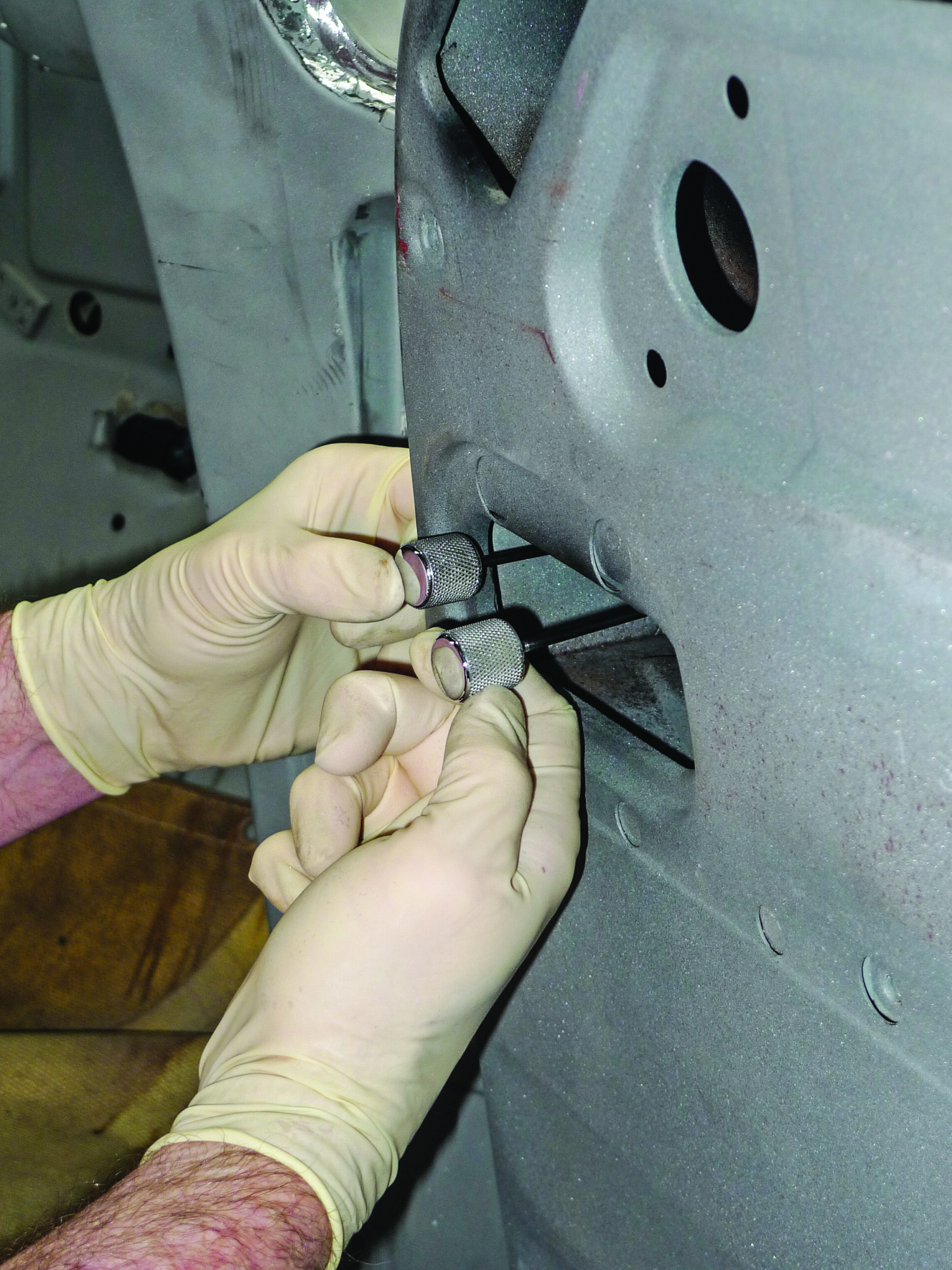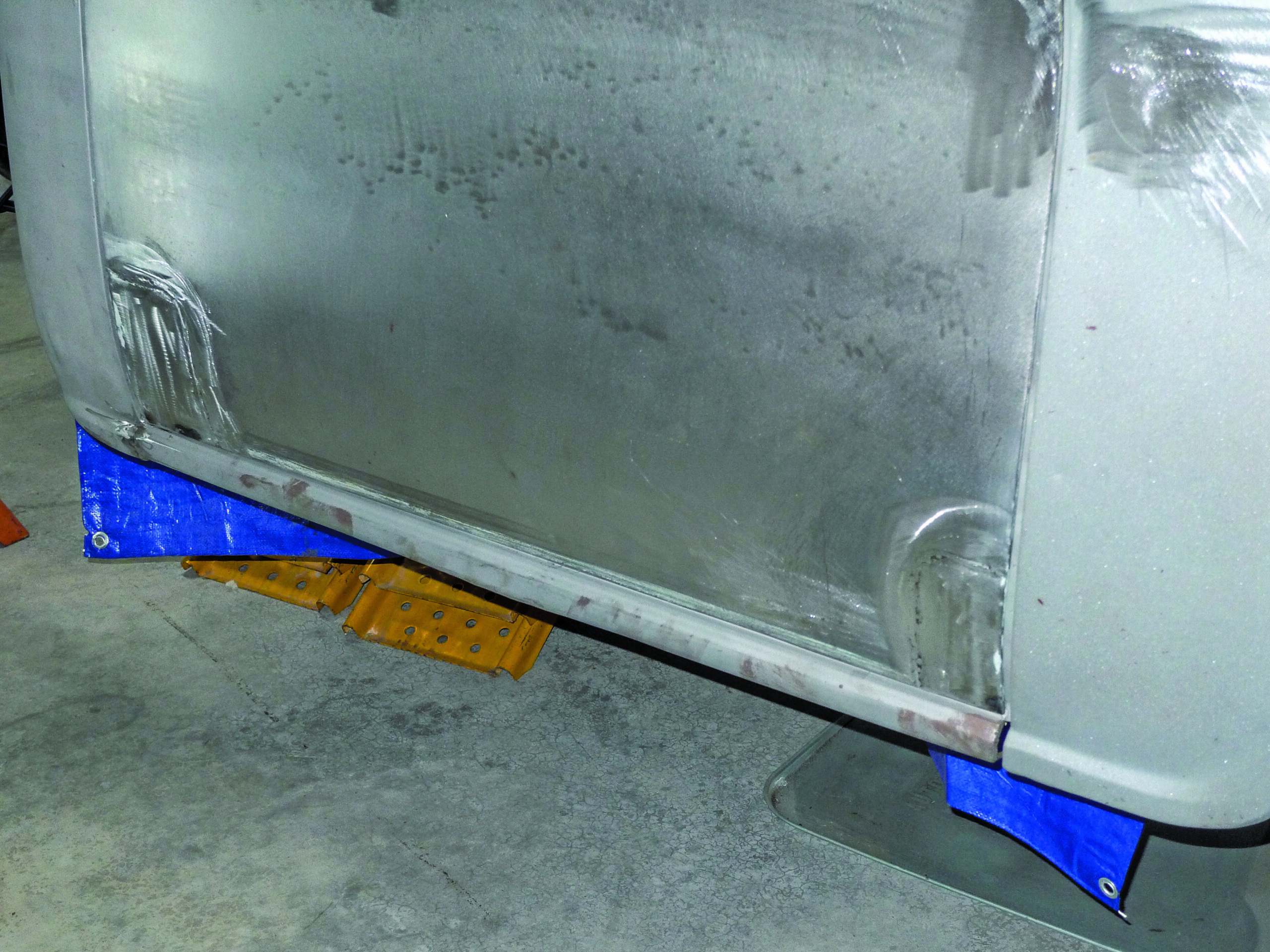 Sources
Brothers Truck Parts
(800) 977-2767
www.brotherstrucks.com
Harbor Freight Tools
(800) 423-2567
www.harborfreight.com
Summit Racing Equipment
(800) 230-3030
www.summitracing.com