Dave & Laura Linn's Contagious 1955 Chevy Bel Air
By Shawn Brereton   –   Photography by the Author
We all feel a connection with cars. Every one of them has a story. It's why we write about them, and it's why you buy this fine publication. Some are tedious to write, especially ones that were bought and just sit in a garage like a piece of jewelry. They are wiped down every now and then and maybe make it to the local cruise-in or ice cream shop, racking up a whopping 50 miles a year. No matter how much they cost, those cars have no soul. Those are the hard ones to write.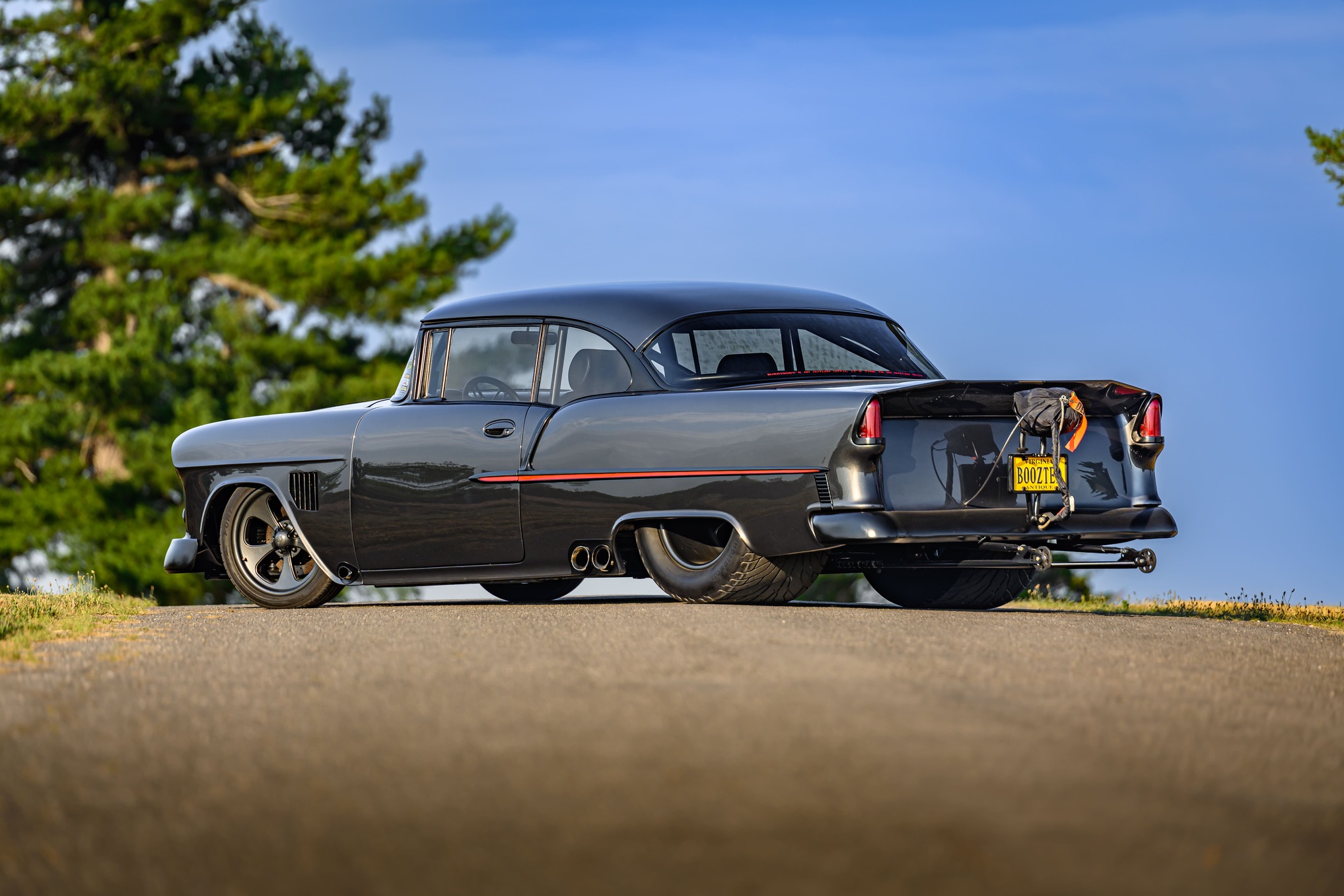 Then there are cars like Dave and Laura Linn's '55 Chevrolet Bel Air two-door hardtop that virtually write themselves. Dave didn't do all the work himself (he probably could have), but he had all the right friends to help build the car he wanted, so why not use them? The Chesapeake, Virginia, native is a tech survey civil engineer with the United States Army Corps of Engineers by trade. He purchased the Bel Air in 2010 from his chassis builder, Mike Balf of Mike Balf Race Cars (MBRC), who had received it in lieu of payment for backhalving a car. It wasn't just some car Balf had sitting off to the side waiting for service, though. No, Dave had to pull it out of a farm field in Carrolton, Virginia.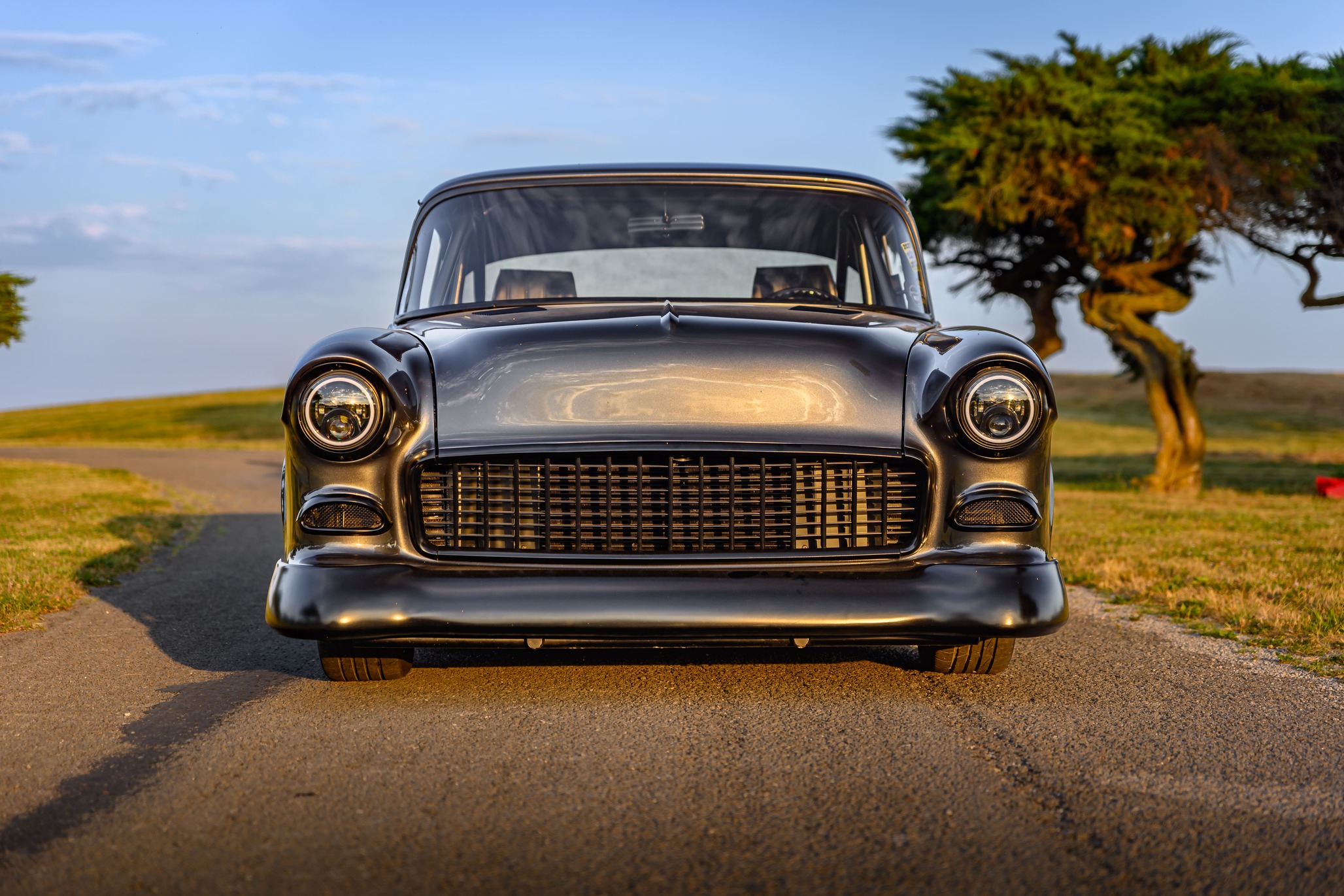 To say the car was a basket case when he got it would be an understatement. Looking at the "before" pictures, you would think that is how it got its name—the Virus—but Tetanus would've been more appropriate. However, Dave had a vision that saw straight through the layers of rust to the ultimate purpose-built Pro Street car capable of holding four passengers. He didn't care that the earth was reclaiming the floors; he wasn't using them anyway.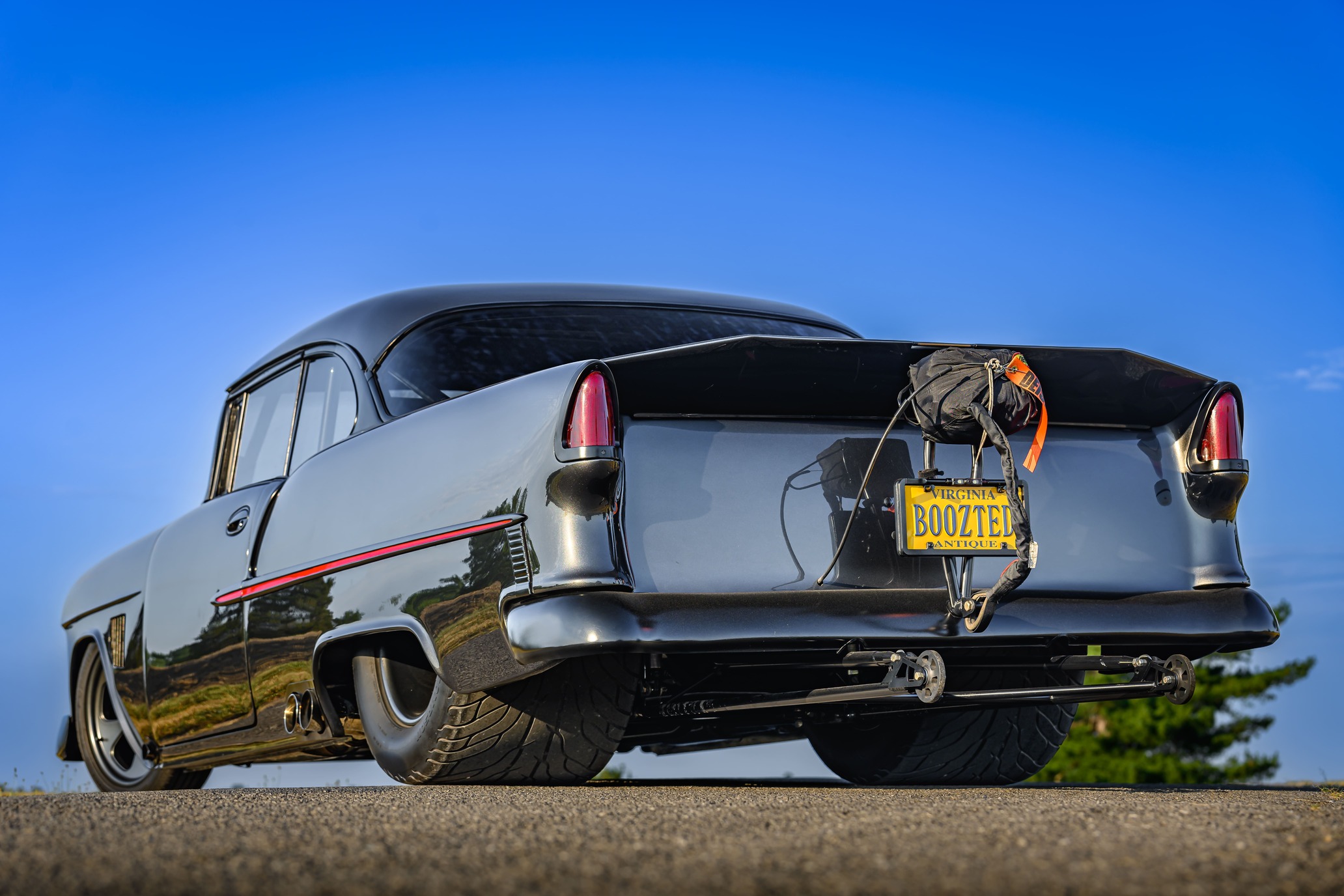 Check it out: Steve Chryssos' OG Pro Touring 1968 Camaro
All fabrication was done by Balf, Cody Carlton, Charlie Colburn, and Dave. At MBRC, the car was put on a chassis table at ride height and the floor was cut out from rocker to rocker. Knowing Dave's power aspirations, Mike built it with "bulletproof" in mind. He started with a custom-designed, dual-framerail, mild-steel round-tube chassis and steel floors welded together—so the car is solid. The power hits the ground through an unequal link four-linked Fab9 rearend fitted with an aluminum Yukon center, Moser Wavetrac differential, and Moser 35-spline axles. QA1 adjustable coilovers cushion the ride, while Wilwood disc brakes (six-piston front, four-piston rear) get it stopped.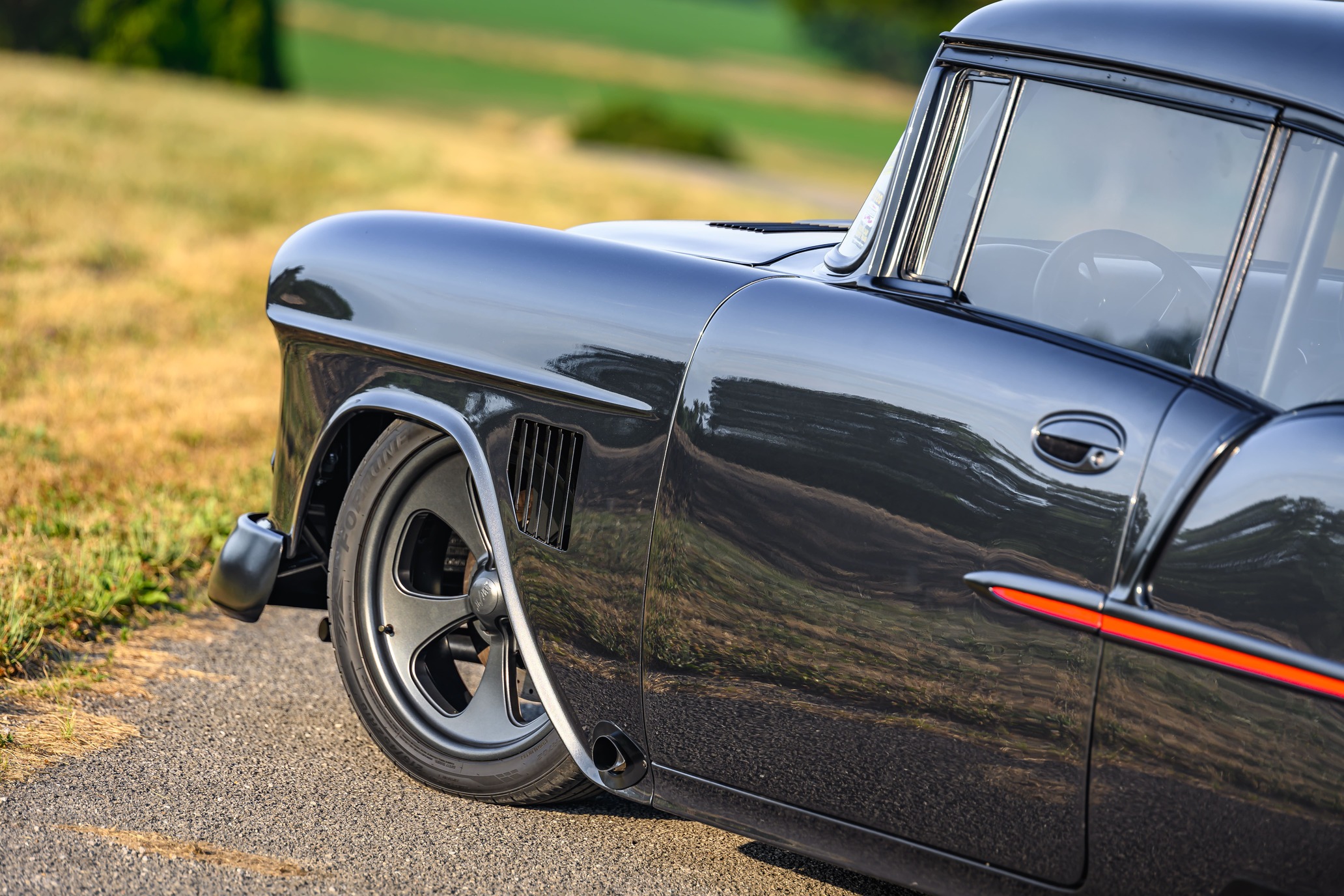 Custom exterior mods include a welded front end with passive heat vents in the hood and front fenders. Those '08 Impala door handles were grafted in for a sleek look. Balf welded up the trunk and converted it into a hatchback decklid with a nicely integrated wing and a third brake light. To complete the Pro Stock look, wheelie bars and a removable parachute hang out back.
Bay City Classics did the extensive bodywork, with Santos Colon getting the car laser straight before Derek Frasier applied the PPG Ford J7 Magnetic Metallic paint to perfection. For a killer contrast, the trim work and wheels were powdercoated satin black at RayceWerx. By the way, the wheels are Mickey Thompson HR-1s—18×6 front and 18×16 rear, with 33x22x18 MT radials.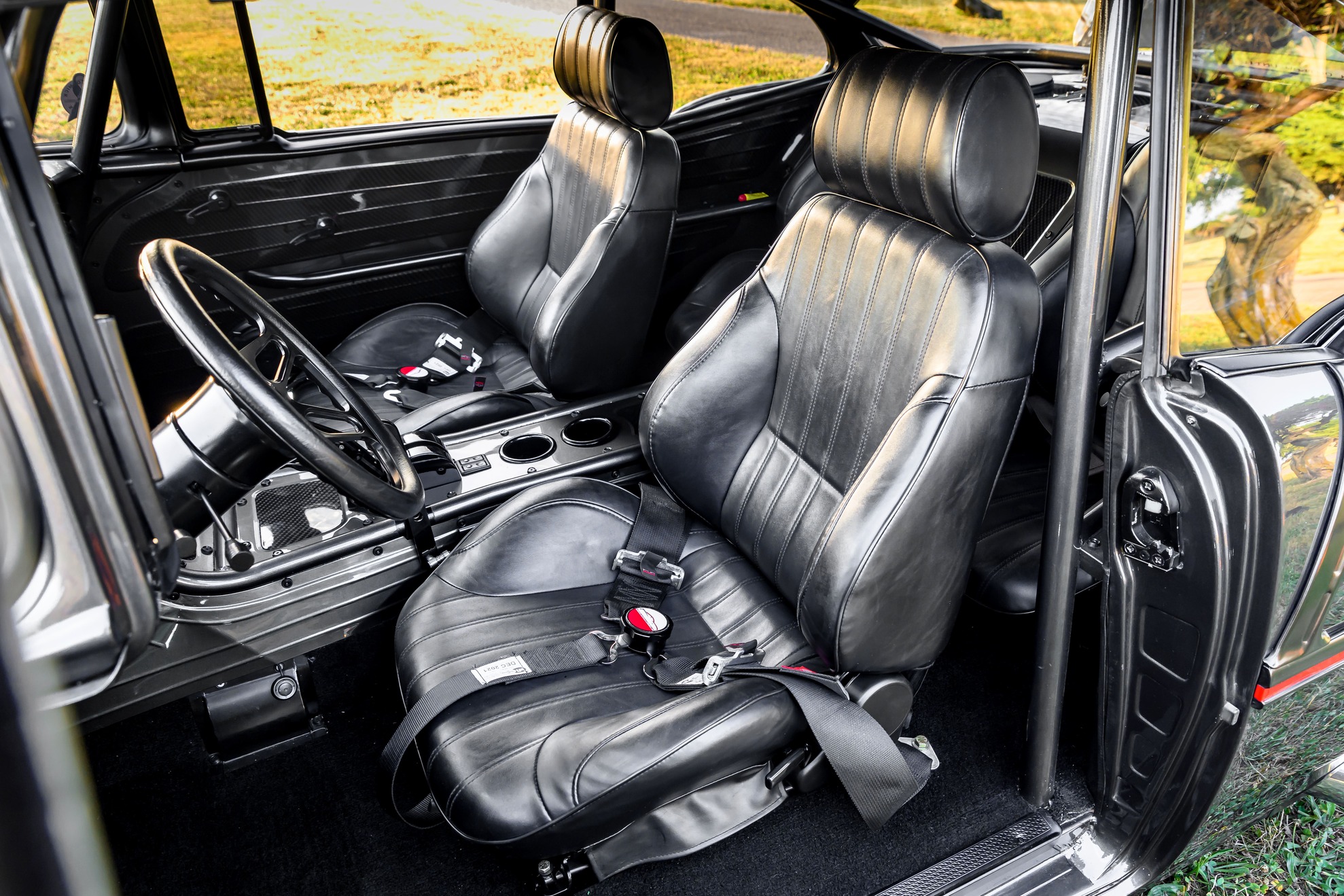 The thing that sets a Pro Street car apart from a drag car is the interior, and Dave didn't skimp anywhere; it's just as slick as the outside. Pro Car seats hug the four occupants. Other notable features setting it apart from a drag car include a B&M shifter, Dakota Digital VHX gauge cluster, Vintage Air, Nu Relic power windows, and a Kenwood stereo complete with backup and sideview cameras. Mike and Dave made the dash, interior panels, and console out of bead-rolled metal painted body color, with hydro-dipped carbon-fiber accents on the raised areas done by Kevin Shonkwiler and Ken Simmons. Mike designed the interior caging to create the feel of a '62 Corvette in the rear seats, which wraps around to make armrests. The panels are fastened with 250 nutserts and countersunk screws to add to the mechanical feel of the car. Seriously, we wouldn't be surprised if this thing turned into a cyborg out of the Terminator movies—it looks like liquid metal.
More Chevy Goodness: Tony DeLuca's Big-Block 1970 Chevelle
For the powerplant, Dave wanted things kept "subtle," which really means he didn't want something sticking through the hood. The engine is a work of art and far from subtle. It is an iron-block 408ci (6.0L) LY6 built by Grave Digger monster truck engine builder Richard Midgette at Midgette Motor Sports in Poplar Branch, North Carolina. It's got all the goodies, like CNC'd 823 heads, a Lunati forged crank, Callies Rods, Ross Pistons, and a turbo cam spec'd by Steve Morris. That cam comes to life through twin 67mm Turbonetics hair dryers with 50mm JGS wastegates and 50mm TiAL blowoff valves feeding through custom V-banded aluminum charge side-piping, twin-split intercoolers, custom stainless steel headers, 3-inch exhaust, and Borla mufflers. With all that air, the FAST Big Mouth 102mm throttle body and Holley Hi-Ram intake are pushed to capacity when the boost kicks in. The combo made 824 hp to the wheels with Ed Hutchins of HiTech Tuning working the keyboard.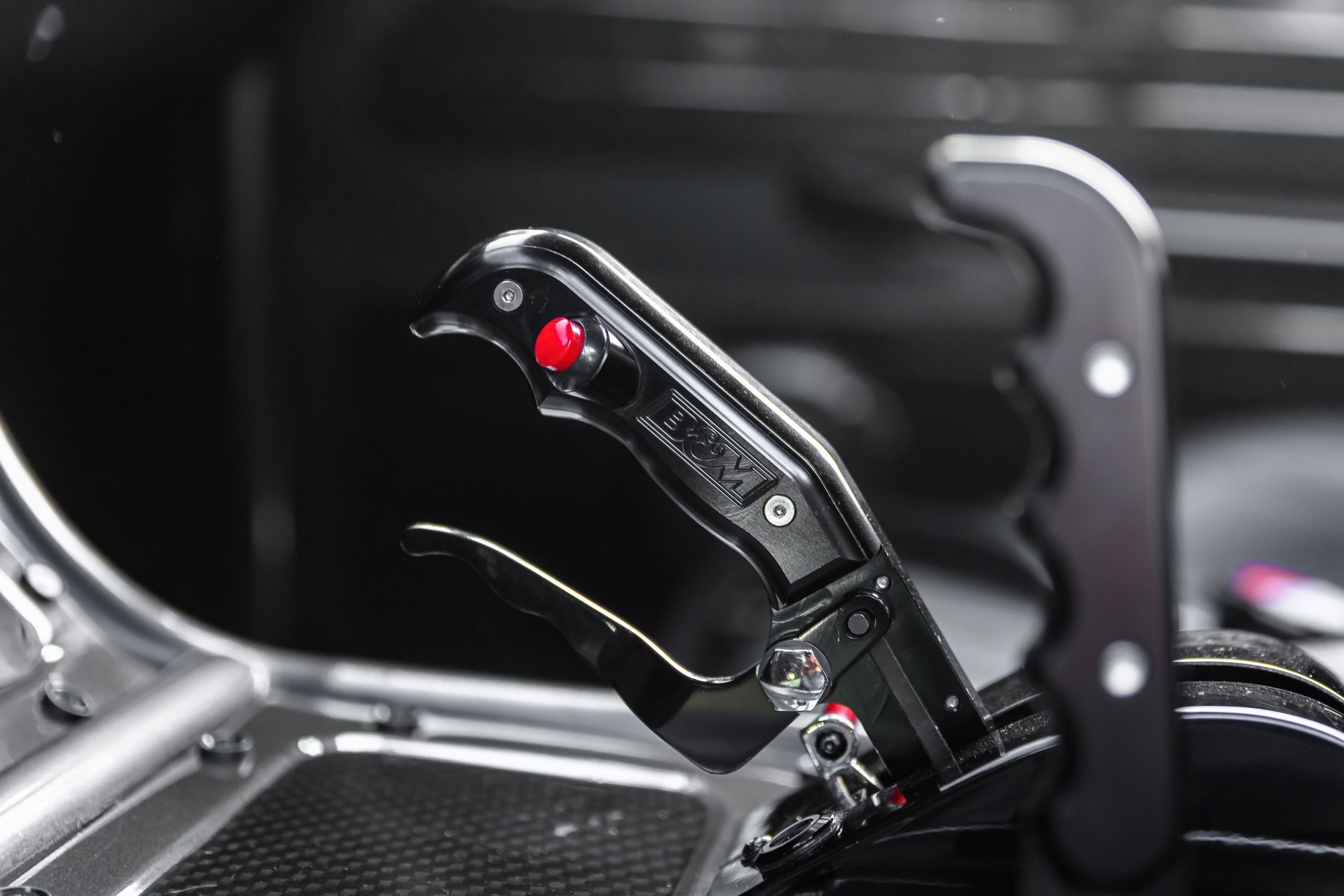 An Aeromotive 20-gallon fuel cell with an integrated pump feeds the beast fuel through 10AN black fuel lines run through the chassis tubing for a cleaner look. Engine and transmission management is via a Holley Dominator computer, while Dave used a Ron Francis Bare Bones Express Kit with Mil-Spec connectors to get through the firewall to hook it all up. Power transfers through a 4,000-stall PTC torque converter to a Jakes Stage 3 4L80 transmission. A scary sidenote: It had a D3 trans brake until it triggered going across a two-lane bridge in Daytona at 40 mph. Luckily, Dave didn't hit anything after his 190-degree spin, but he probably had to change his shorts afterward.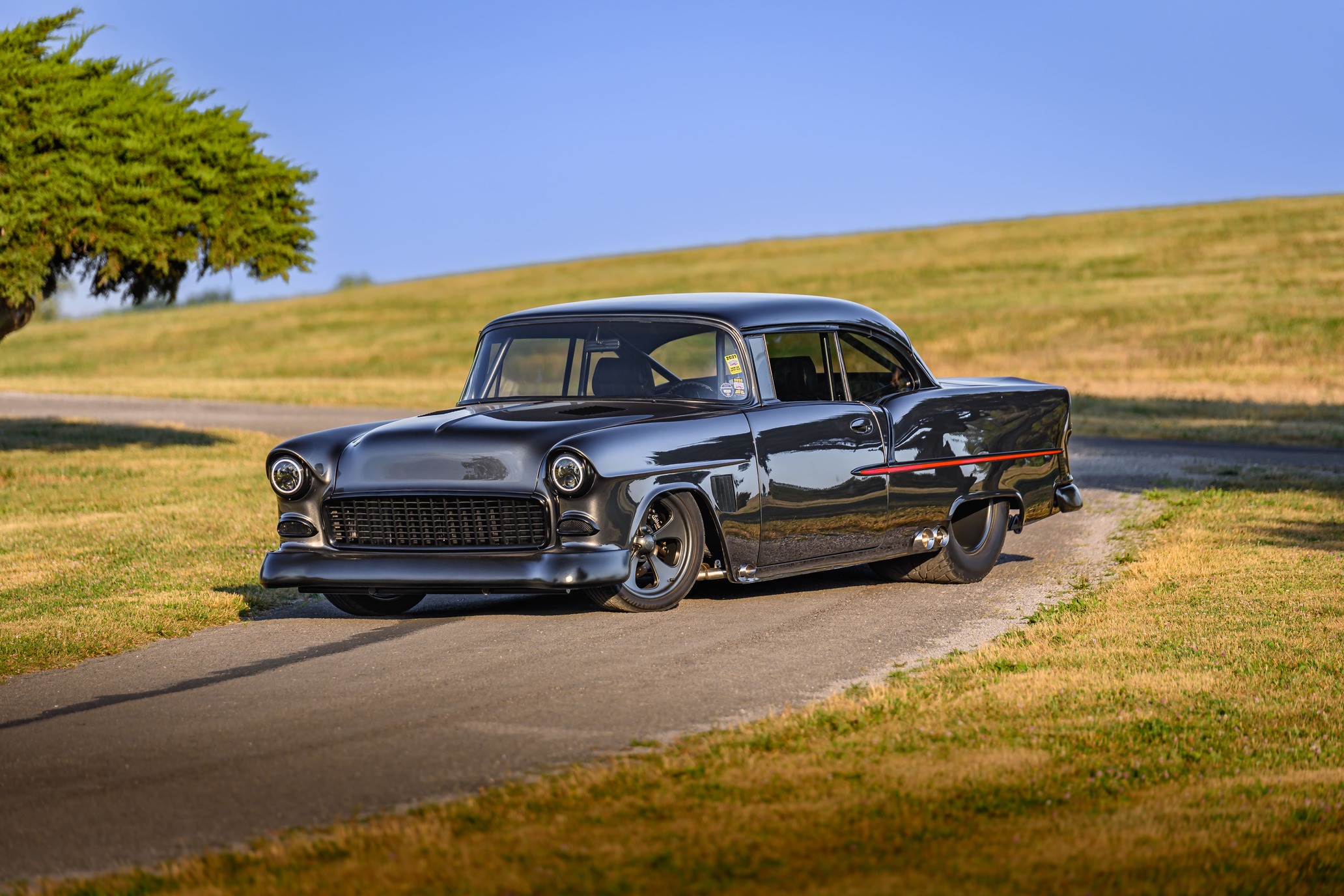 So, you might be wondering how the '55 got the name "The Virus." Well, after nine years of thrashing on his dream car, Dave completed it in . . . you guessed it, 2020. It was all dolled up and ready to hit the circuit with nowhere to go. However, it didn't stop Dave; he built it to enjoy, so he hit the road. That spin mentioned above happened during one of its first major appearances at the 2020 Daytona Turkey Rod Run, just two months past its completion. Though he trailers it to faraway shows, Dave has been driving the wheels off it with over 3,500 miles on the odometer and just took home a Top 25 at his first Tri-Five Nationals in Bowling Green, Kentucky. That is one virus we're happy to see out amongst the crowds!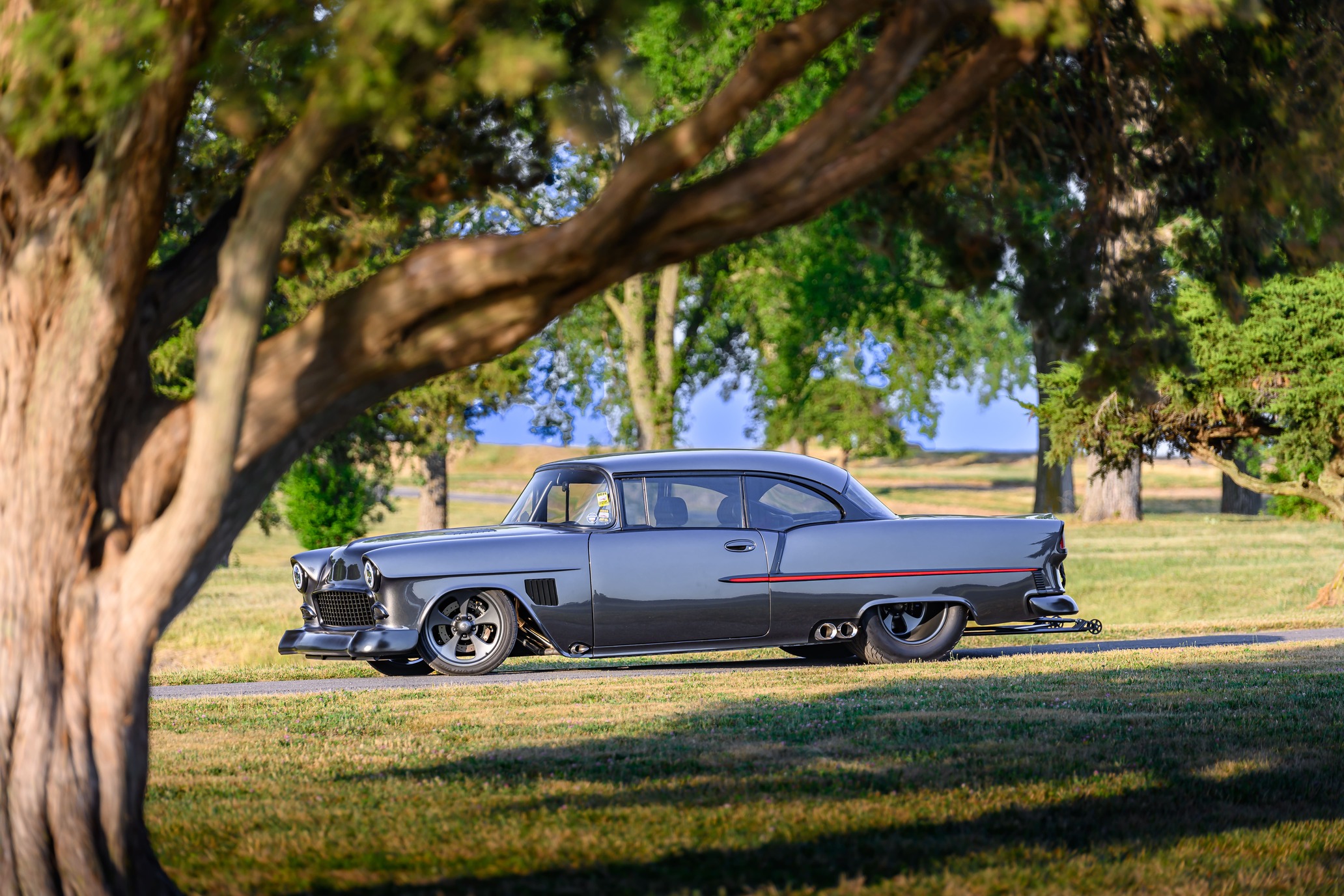 TECH CHECK
Owner: Dave & Laura Linn, Chesapeake, Virginia
Vehicle: 1955 Chevrolet Bel Air Two-Door Hardtop
Engine
Type: 2007 GM LY6 6.0L iron block bored 0.030
Displacement: 408 ci
Compression Ratio: 8.5:1
Bore: 4.030 inches
Stroke: 4.00 inches
Cylinder Heads: Aluminum GM 823 rectangle port
Rotating Assembly: Lunati forged crankshaft, CP Bullett pistons, King Bearings
Valvetrain: GM with Roller Trunion
Camshaft: Steve Morris/Crower Special Grind Turbo
Intake/Throttle Body: Holley Hi-Ram, FAST 102mm Big Mouth
Induction: Twin 67/66 Turbonetics Turbos, two TiAL 50mm blowoffs, and two JGS 50mm wastegates
Fuel Injection: Holley Dominator
Assembly: Machined by Coleman Machine, assembled by Midgette Motor Sports
Exhaust: Custom Stainless, 1-⅞-inch headers to 3-inch stainless exhaust with Borla mufflers
Ancillaries: AllStar Radiator, two 10-inch Zirko fans, Vintage Air Front Runner accessory drive, twin split intercoolers, Holley Dominator ignition, MSD wires,
Output: 820 rwhp
Drivetrain
Transmission: Jakes Stage 3 GM 4L80E
Torque Converter: PTC 4,000 stall
Rear Axle: Fab9 Ford 9-inch, Yukon Aluminum Center with Moser Wavetrac, Moser 35-spline axles, 3.89 gear ratio
Chassis
Front Suspension: '79-82 Camaro spindles, QA1 PromaStar single-adjustable coilovers, antiroll bar
Rear Suspension: Unequal-length four-link with diagonal Panhard bar, QA1 PromaStar single-adjustable coilovers
Brakes: Wilwood four-wheel disc; 13-inch front rotors with six-piston calipers, 12-inch rear rotors with four-piston calipers
Master Cylinder: Wilwood Tandem
Pedals: Kugel Komponents 90-degree
Wheels & Tires
Wheels: Mickey Thompson HR-1; 18×6 front, 18×16 fear (5-inch backspace)
Tires: 215/45-R18 Fortune Viento front, Mickey Thompson 33x22x18 rear
Interior
Upholstery: Custom Bead Rolled Steel with black carpet
Seats: Procar by Scat
Pedals: Lokar Midnight Series
Steering: Summit 28-inch steering column, JEGS steering wheel
Console: Custom-fabbed by owner, Kenwood stereo with backup and sideview cameras
Shifter: B&M Quarter Stick
Dash: Removable, painted body color with satin black trim, custom air vents
Instrumentation: Dakota Digital VHX
HVAC: Vintage Air
Wiring: Ron Francis Bare Bones Express Kit
Rollcage: 12-plus point, mild steel by Mike Balf Race Cars
Exterior
Bodywork: Bay City Classics, Santos Colon
Paint: PPG J7 Magnetic Metallic sprayed by Bay City Classics, Derek Frazier
Trim: Powdercoated satin black by RayceWerx
Graphics: Carbon-fiber hydrodip by Kevin Shonkwiler and Ken Simmons
Hood: Stock steel with vents added
Grille: Stock
Bumpers: Smoothie custom cut and tucked
Door Handles: '08 Impala
Hood Hinges: Custom gas shock from Mike Balf Race Cars
Trunk: Welded and cut to open from the top with integrated spoiler and third brake light
Lights: LED from Danchuk
Fuel: 20-gallon Aeromotive Eliminator fuel cell with integrated pump