Mike Fisher's 1967 Camaro
By Nick Licata   –   Photography by John Jackson
"Originally, I intended to just take the car in for an LS swap," Mike Fisher, owner of this remarkable '67 Camaro, confesses. "After spending some time with Jeremy Miranda at the Miranda Built shop in Boynton Beach, Florida, and seeing what he and his team were capable of, the LS swap turned into a full-on redo–a total ground-up restoration with tons of one-off custom nuances."
This occurrence is not unheard of with car owners looking to do some minor upgrades; although every situation is unique and outcomes vary, Mike's '67 Camaro is now an absolute gem.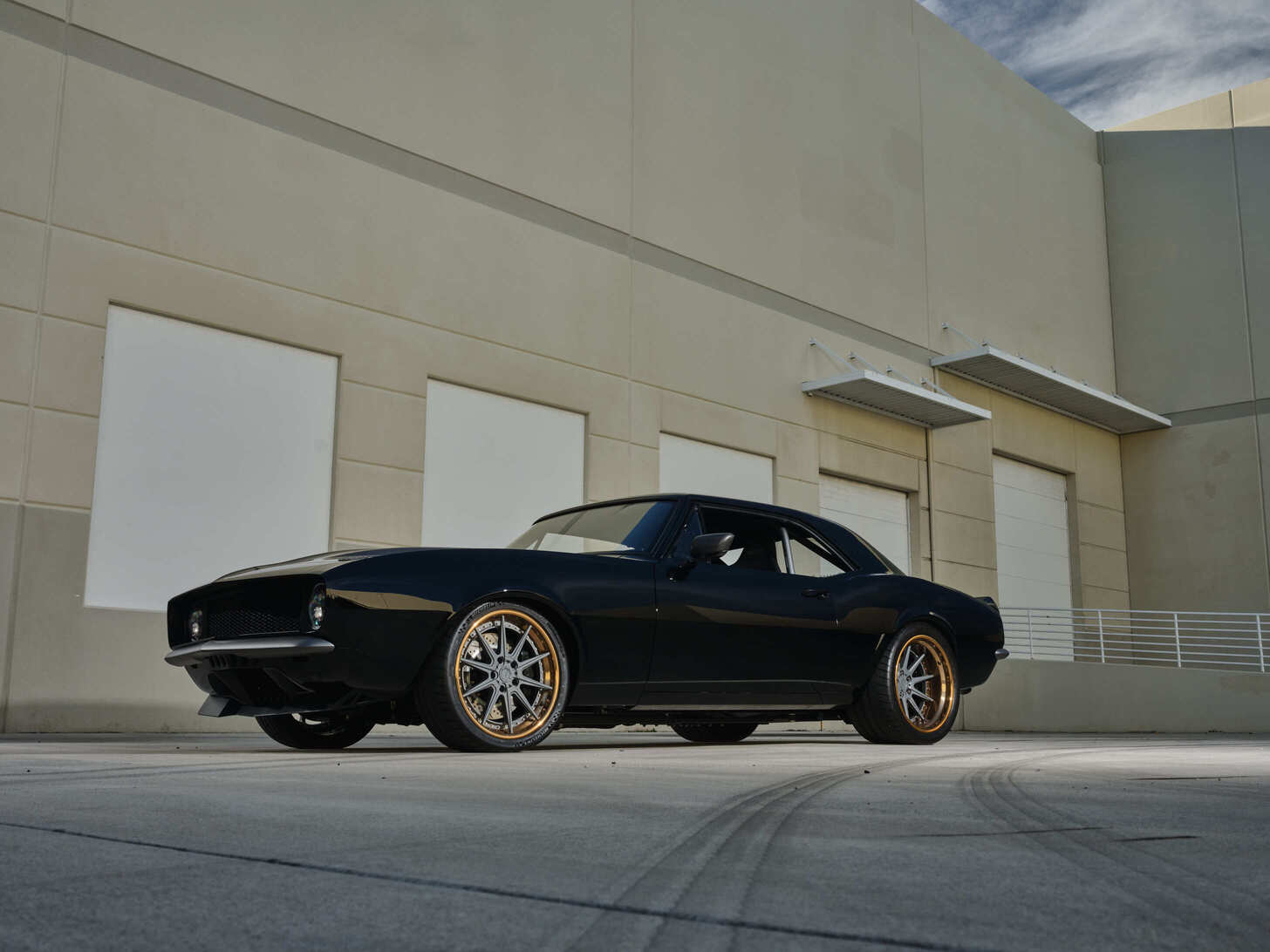 The Delray Beach, Florida, resident was introduced to the car hobby by learning how to wrench on his father's projects well before he was of driving age. "My first car was an LS1-powered fourth-gen Camaro with a six-speed–the car my father taught me to drive a manual," Mike recalls. Instilled in his biological makeup, the car passion stuck, so later in life he set sights on a vintage Camaro–a first-gen was something he'd always dreamed of owning. He found a nice example in the west coast of Florida. It had original sheetmetal and was in great shape, which he drove for a while before getting the itch for LS power.
Once Mike saw firsthand all the incredible builds in various stages at Miranda Built, his vision changed and the creative wheels started spinning between Mike and Jeremy on how to turn this '67 into a uniquely built classic while still retaining the Camaro's biological makeup. It started with power and took off from there.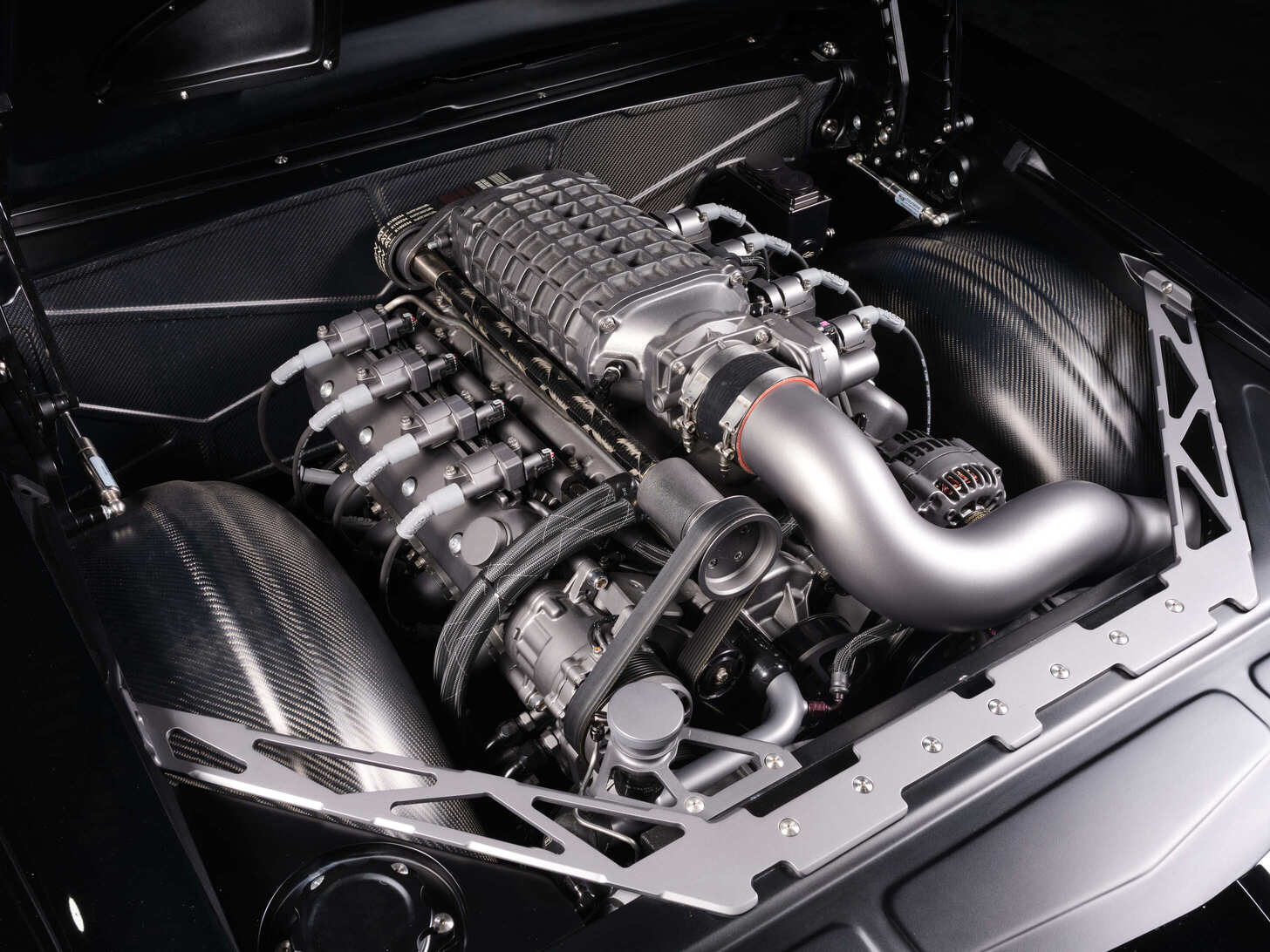 Under the hood now lies an LS Chevrolet Performance LS3 crate engine upgraded with a Texas Speed stage 2 forced-induction camshaft to accompany the Magnuson TVS3300 supercharger. The powerplant is dressed up in Katech Engines valve covers and coil relocation kit, along with a custom 4-inch aluminum air intake tube. Ultimate Headers 1 7/8-inch headers expel waste through a one-off 3-inch exhaust system where a pair of Borla Pro XS mufflers attempt to stifle the chaos inflicted by the 650hp mill.
The Scott's LS Swapped 1969 Chevy Camaro: This '69 Camaro has a Supercharged LSA for Power and a Custom Chassis for Handling
The ensemble is fronted with a Concept One eight-rib front drive system and properly cooled by an aluminum Griffin radiator and a SPAL electric fan.
A work of art, the engine bay is inundated with custom accents, including custom-painted Ringbrothers hood hinges, carbon-fiber inner fenders, Anvil carbon firewall, fender braces, close-out panel, core support, and a wide array of other Miranda Built custom fabricated nuances.
Gear changes come by way of a T56 trans upgraded by RPM Transmissions; a McLeod twin-disc clutch ensures smooth and precise shifting. A Ford 9-inch rearend houses an Eaton Trutrac posi unit with 3.70 cogs and 31-spline axles–a robust combination more than capable of handling every bit of mayhem Mike throws its way.
Now armed with a kick-ass supercharged engine, a comparable suspension system would need to be sourced to contain that power while offering a late-model muscle car ride. A short conversation between Mike and Jeremy led to bolting in a Roadster Shop SPEC chassis under the Camaro. On board is a Roadster Shop (RS) four-link rear suspension system outfitted with Fox 20-way adjustable shocks, Fox springs, and an RS Panhard bar. Up front rides the same Fox dampers, an RS sway bar, and Wilwood spindles, which contributes to that impeccable low-slung Pro Touring stance.
A set of Baer brakes were commissioned to deliver swift stopping while peeping behind a set of 19-inch ADV.1 ADV10 Track Spec wheels wrapped in Michelin Pilot Sport rubber–a desired compound designed for serious lateral-g operation. A Wilwood proportion valve properly distributes pressure between the front and rear binders coaxed by the Bear Remaster master cylinder.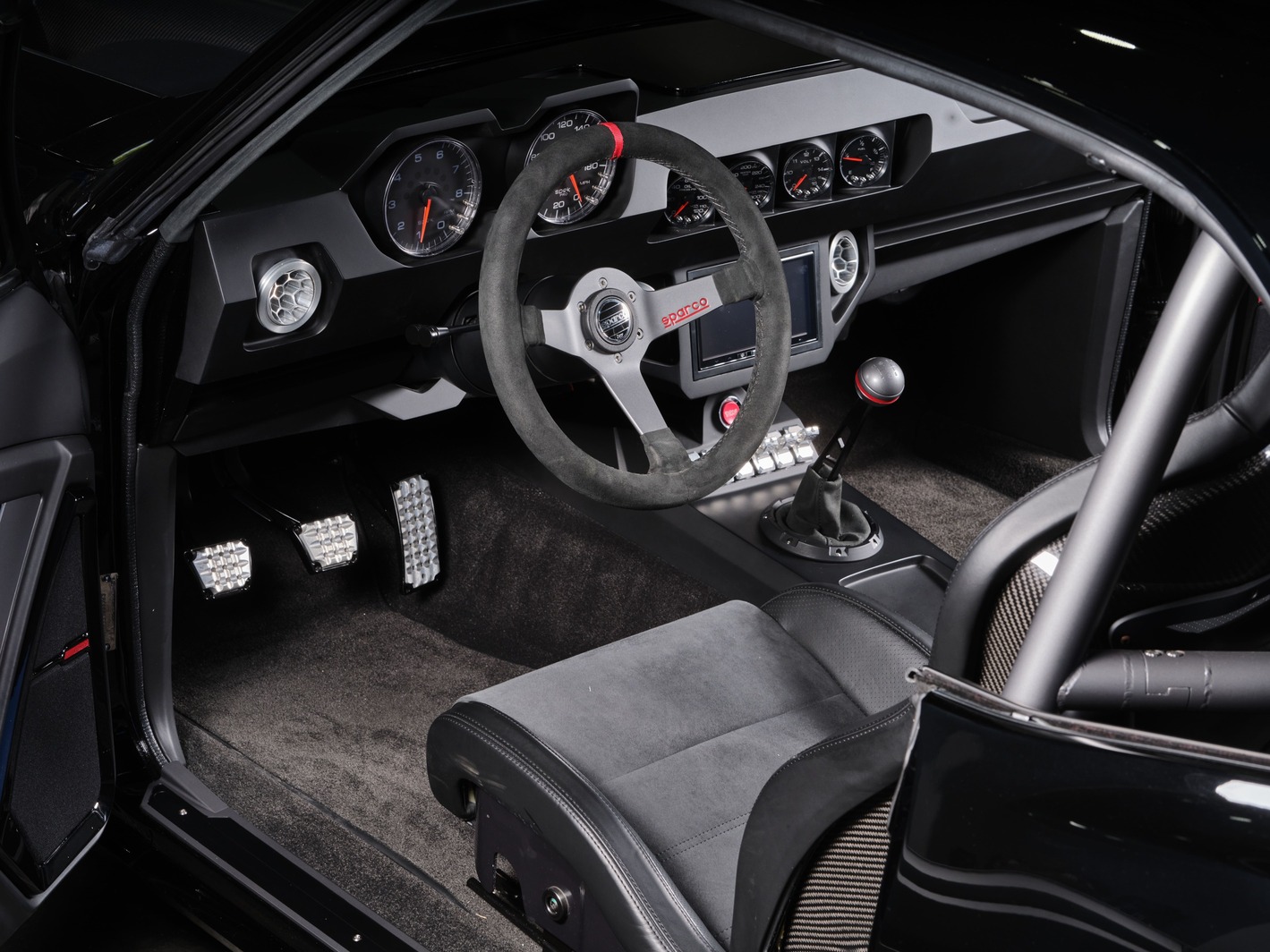 The cockpit unveils a performance race theme combined with today's creature comforts for a copacetic operations office containing a host of one-off, Miranda Built interior bits designed to bring this first-gen Camaro in the modern world while keeping in touch with the car's vintage roots.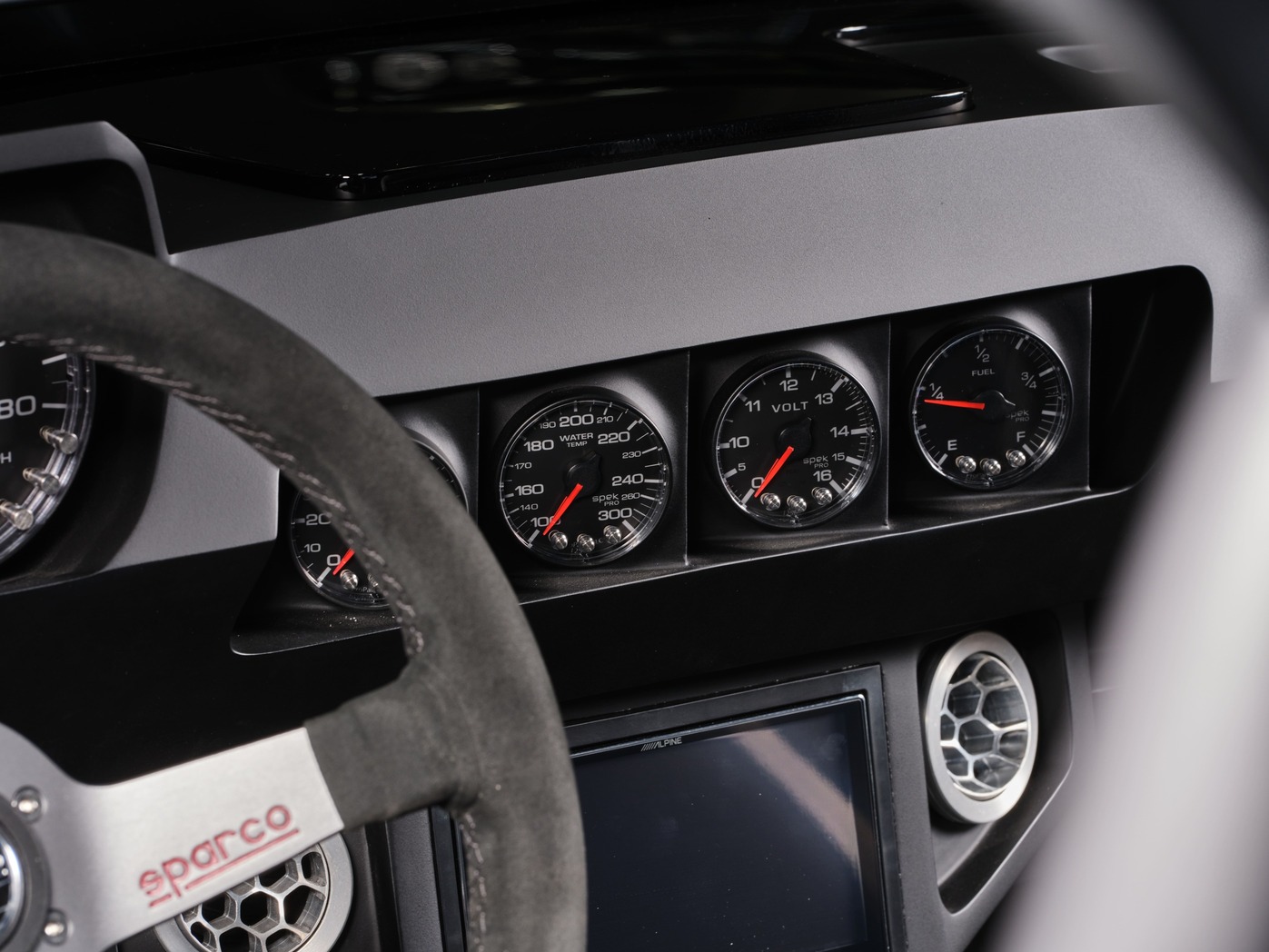 The Miranda Built custom dash is nestled in a custom aluminum insert populated with Auto Meter gauges, Alpine iLX-W650 multimedia receiver, and Restomod Air vents, pushing atmosphere via the Vintage Air HVAC system. The custom center console accommodates the Clayton Machine Works shifter and custom switch panel. Steering is directed by a Sparco wheel propped atop an ididt column.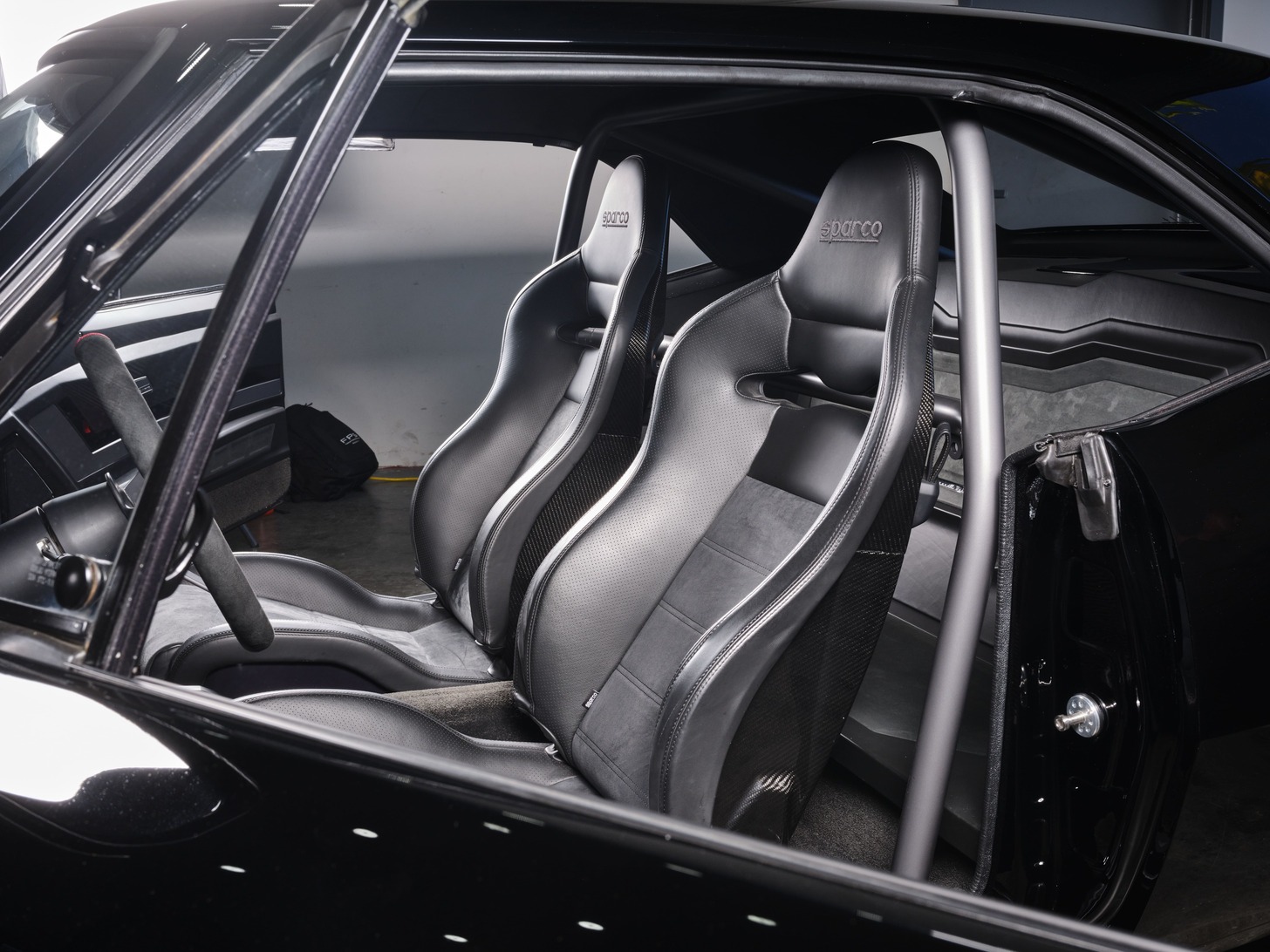 One-of-a-Kind Missile, Piranha Green 1968 Camaro: A Piranha That Eats Anything Around It!
The black leather Alcantara suede upholstery draped over the Sparco carbon seats and custom door panels conform with the Avant Garde Design Signature Graphite carpet for a sinister yet elegant scene. A custom chromoly four-point rollbar offers additional driver safety and a good amount of chassis stiffness.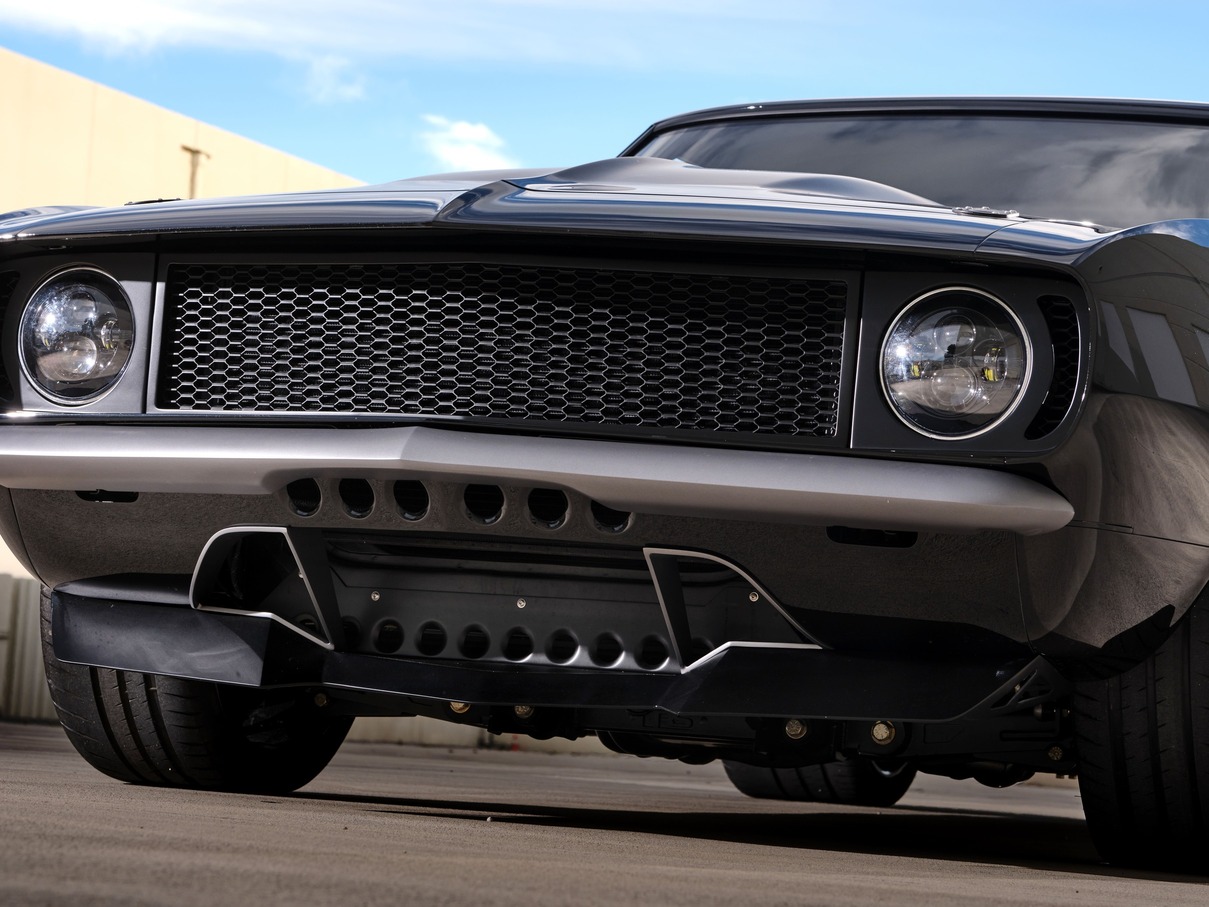 As a common occurrence with Miranda Built hot rods, the body mods are plenty. The front of the Camaro flaunts a custom grille and lower diffuser, custom bumper, LD flush-fit turn signals, JW headlights, and a Ringbrothers carbon-fiber hood. Out back, the Miranda crew fabbed up custom recessed quarter-panels then focused on a custom taillight panel and one-off taillights.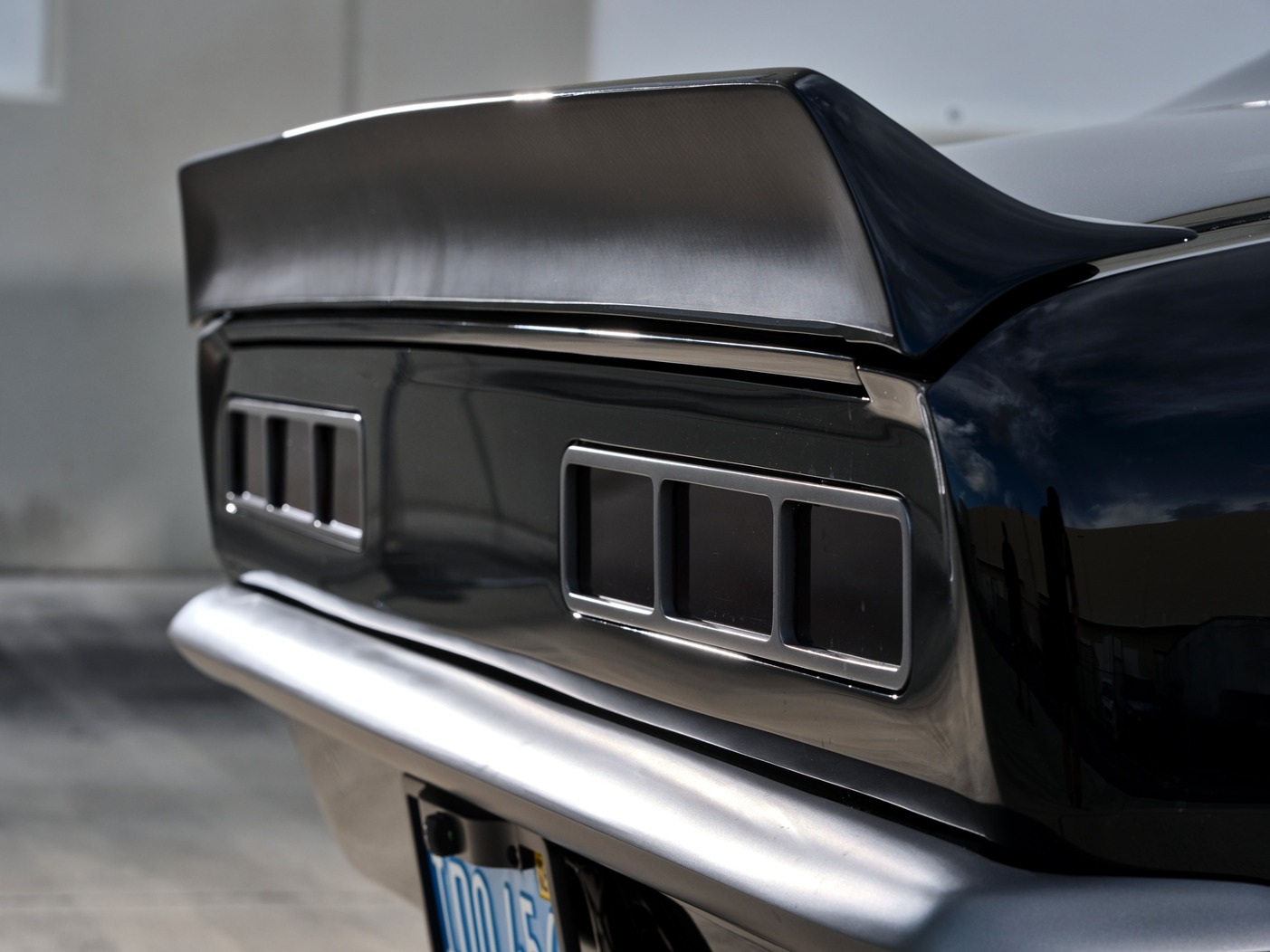 The crew at Relic Restomods prepped the sheetmetal to perfection, then Mitch at Relic laid down multiple layers of clear on top of PPG black pigment–a decadent choice, giving the '67 an ominous presence.
Mike's original idea of an LS swap transformed his F-body into a one-off hot rod with an aggressive demeanor and heaps of performance. "It's amazing how the Miranda crew was able to take a mildly restored Camaro and turn it into the baddest '67 Camaro I've ever seen," Mike declares. "It's hard to believe it's mine."
"So far the best experience with the car was seeing the look on my dad's face when he drove it for the first time," Mike says. "Driving down the beachside in this Camaro just as we did 20 years ago brought back some great memories, and now we are looking forward to creating new ones.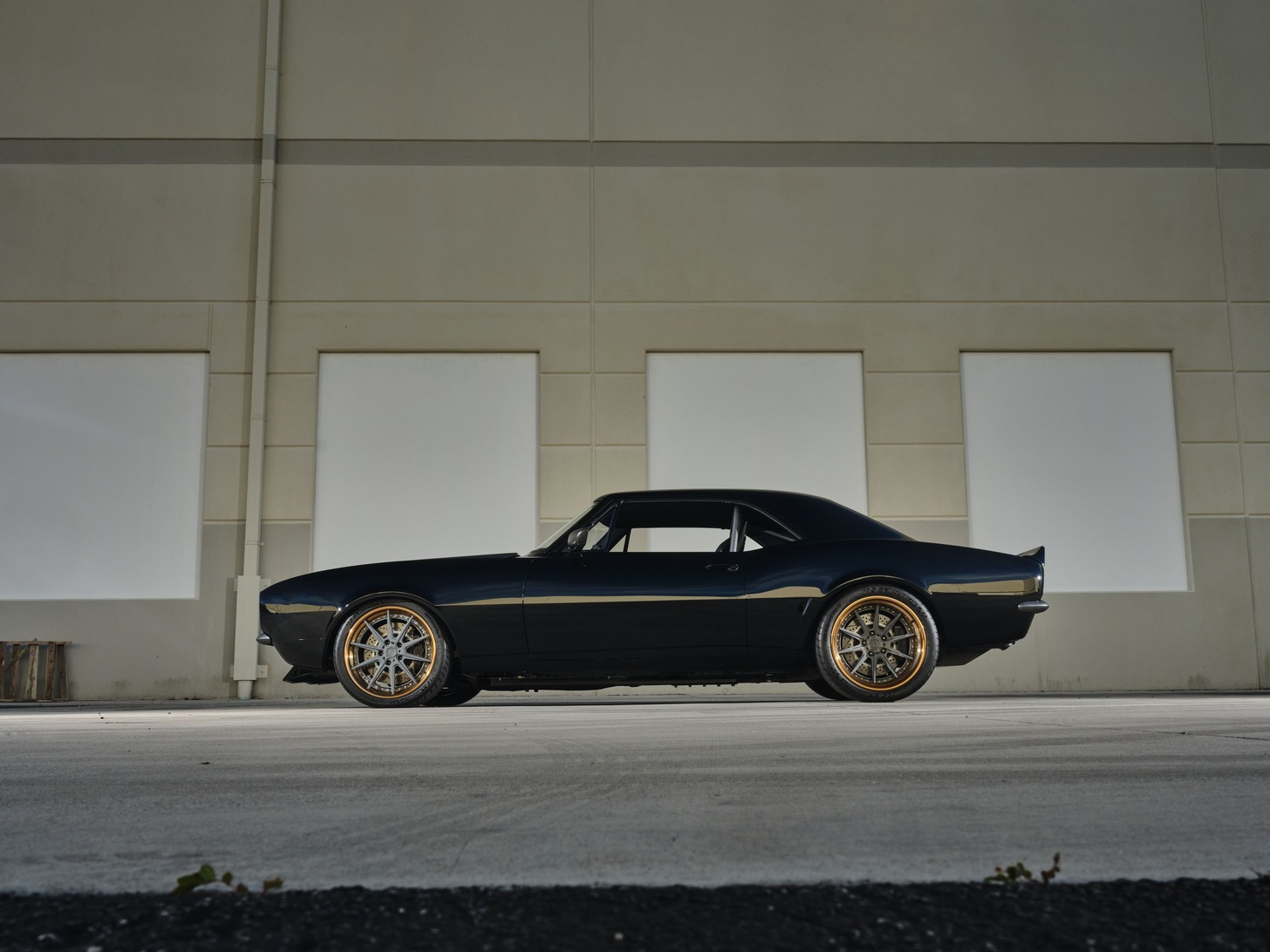 TECH CHECK
Owner: Mike Fisher, Delray Beach, Florida
Vehicle: '67 Camaro
Engine
Type: Chevrolet Performance LS3
Displacement: 376 ci
Compression Ratio: 10.7:1
Bore: 4.065 inches
Stroke: 3.622 inches
Cylinder Heads: Aluminum L92-style port
Rotating Assembly: Nodular iron crankshaft, powdered metal connecting rods, hypereutectic aluminum pistons
Camshaft: Texas Speed Stage 2 Forced Induction
Induction: Magnuson TVS2300 supercharger, custom Miranda Built 4-inch aluminum intake tube
Assembly: GM
Exhaust: Ultimate Headers 1 7/8 inch, Miranda Built custom 3-inch exhaust, Borla ProXS mufflers
Ancillaries: MSD Multi-angle wires, Griffin aluminum radiator, Concept One water pump, Mechmen 200-amp alternator, Katech valve covers and coil relocation kit, Ringbrothers Air Frame hood hinges, Ricks Tanks 19-gallon fuel tank
Front Drive System: Concept One eight-rib
Output: 650 hp at 6,500 rpm, 600 lb-ft at 4,000 rpm
Drivetrain
Transmission: RPM Transmissions T56
Clutch: McLeod
Rear Axle: Ford 9-inch rearend, Truetrac limited-slip posi, 3.70 gearset, Strange 31-spline axles
Chassis & Suspension
Chassis: Roadster Shop SPEC chassis
Front Suspension: Wilwood spindles, Fox 20-way adjustable shocks, Roadster Shop sway bar
Rear Suspension: Roadster Shop four-link, Fox 20-way adjustable shocks, Roadster Shop Panhard bar
Brakes: Baer 14-inch rotors, six-piston calipers front, Baer 13-inch rotors, four-piston calipers rear, Baer Remaster master cylinder, Wilwood proportion valve
Wheels & Tires
Wheels: ADVI Trac Spec (19×9 front, 19×12 rear)
Tires: Michelin Pilot Sport; 265/30R19 front, 325/30R19 rear
Interior
Upholstery: Leather Alcantara black suede, Avant Garde Design custom door panels, AG Signature Graphite carpet
Insulation: DEI Boom Mat
Installation: Avant Garde Design (Palm City, FL)
Seats: Sparco Carbon Black, stainless aviation-style lap belt
Steering: Ididit column, Sparco steering wheel
Shifter: Clayton Machine Works
Pedals: Clayton Machine Works
Dash: Custom fabricated by Miranda Built
Insert: Custom aluminum by Miranda Built
Instrumentation: Auto Meter
Center Console: Custom by Miranda Built
HVAC: Vintage Air
Vents: Restomod Air
Wiring: Infinity Box by Miranda Built
Entertainment System: Alpine ILX650 head unit, JL Audio five-channel amplifier, 6.5-inch speakers (X4), JL Audio W3 10-inch sub
Exterior
Bodywork: Relic Restomods (Richmond, IL)
Paint: PPG Black by Mitch at Relic
Quarter-Panels: Custom recesses by Miranda Built
Hood: Ringbrothers carbon fiber
Windshield: Camaro convertible with painted trim
Grille and Diffuser: Custom by Miranda Built
Turn Signals: LED flush fit
Front Bumper: Custom by Miranda Built
Rear Bumper: Custom by Miranda Built
Headlights: JW speaker
Taillights: Custom by Miranda Built
Tail Panel: Custom by Miranda Built
Outside Mirrors: Ringbrothers
Door Handles: Painted factory by Relic Restomods