This '69 Camaro has a Supercharged LSA for Power and a Custom Chassis for Handling
By Brian Brennan   –   Photography By John Jackson
Hot rod dads want their lifelong dream project but oftentimes living just prevents that from happening. Doug Scott was able to realize his "family affair" with his wife and kids. The result is this amazing '69 Chevy Camaro powered by a supercharged crate LSA engine nestled between the 'rails of a custom Total Cost Involved (TCI) chassis.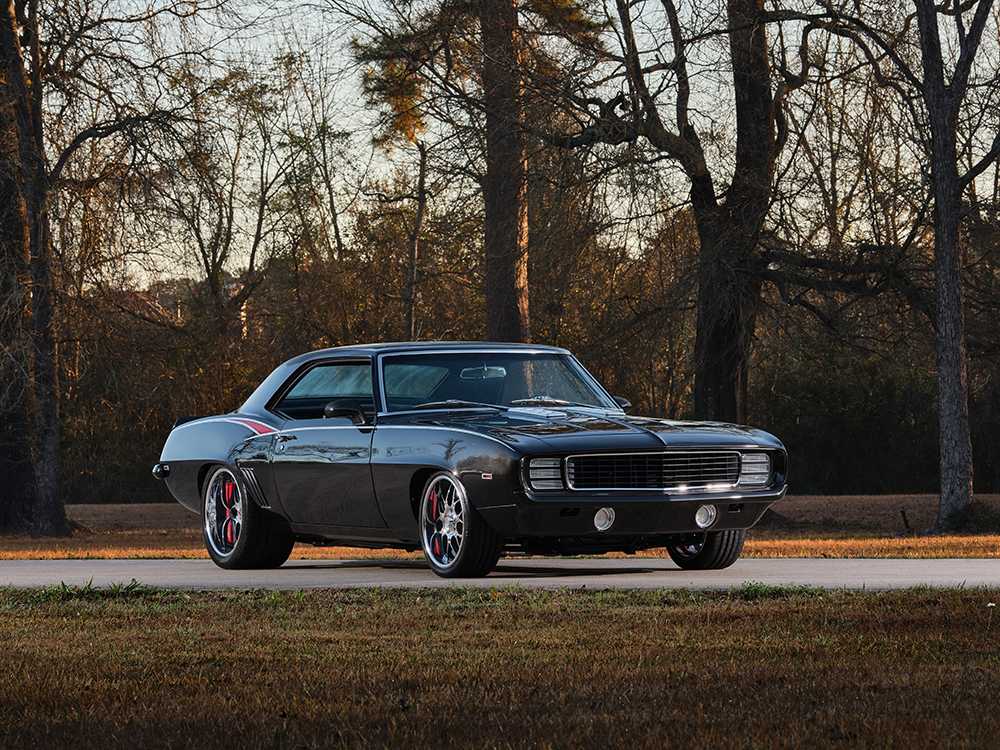 Doug had always wanted a high-performance '69 Camaro, and what you see on these pages fills the bill very nicely. With the likes of Camaro Concepts, FatBoys Custom Paint, Gabe's Custom Interior, Pat Maxwell Designs, and Mike Goldman Customs helping with the build there was little doubt the end result wouldn't be stunning. Literally every piece of this '69 Camaro was touched from the ground up.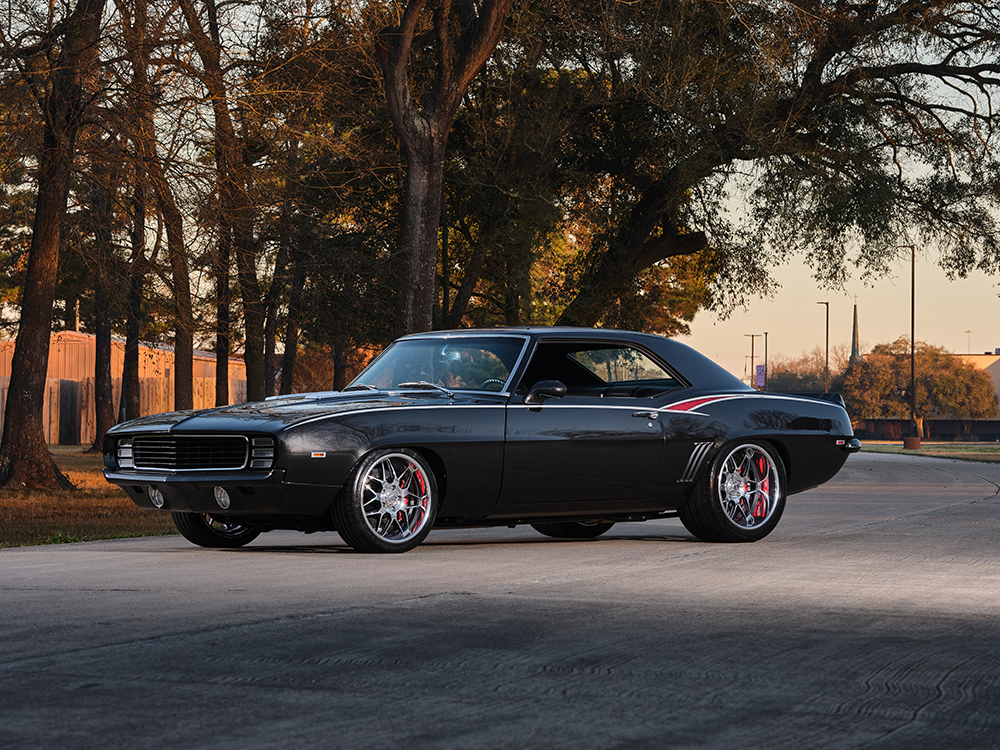 Read More: Ford Roadster Pickup, The Forgotten Hot Rod
Chevrolet used to tell the world that it was the "Heartbeat of America." (Ever wonder where the saying "The Heartbeat of America" came from? Back in 1979 GM employed 618,000-plus Americans, making it the largest employer. So, come the late '80s, someone in the marketing department decided to capitalize on the fact that "Chevrolet was the Heartbeat of America." Now you know the rest of the story, well, sort of.)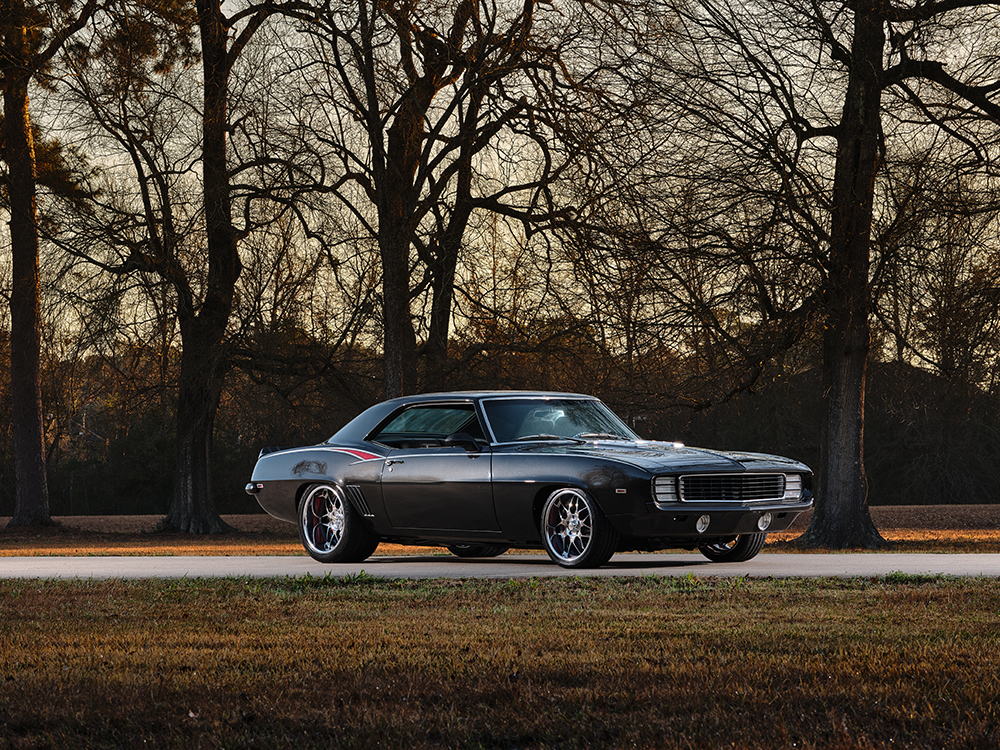 With an LSA (supercharged) resting under hood it's no wonder why this '69 Camaro has a potent heartbeat. The LSA engine package derived from the fifth-generation Camaro ZL1 featured a 1.9 Eaton TVS supercharged 556 hp and 551 lb-ft of torque. The entire engine package does feature a custom air cleaner and engine cover fabricated by Mike Goldman Customs. Other engine and compartment accessories include a smoothed-over aluminum water pump, dual electric cooling fans residing inside a custom shroud, and a 160-amp alternator. The serpentine belt system is based on a Concept One component.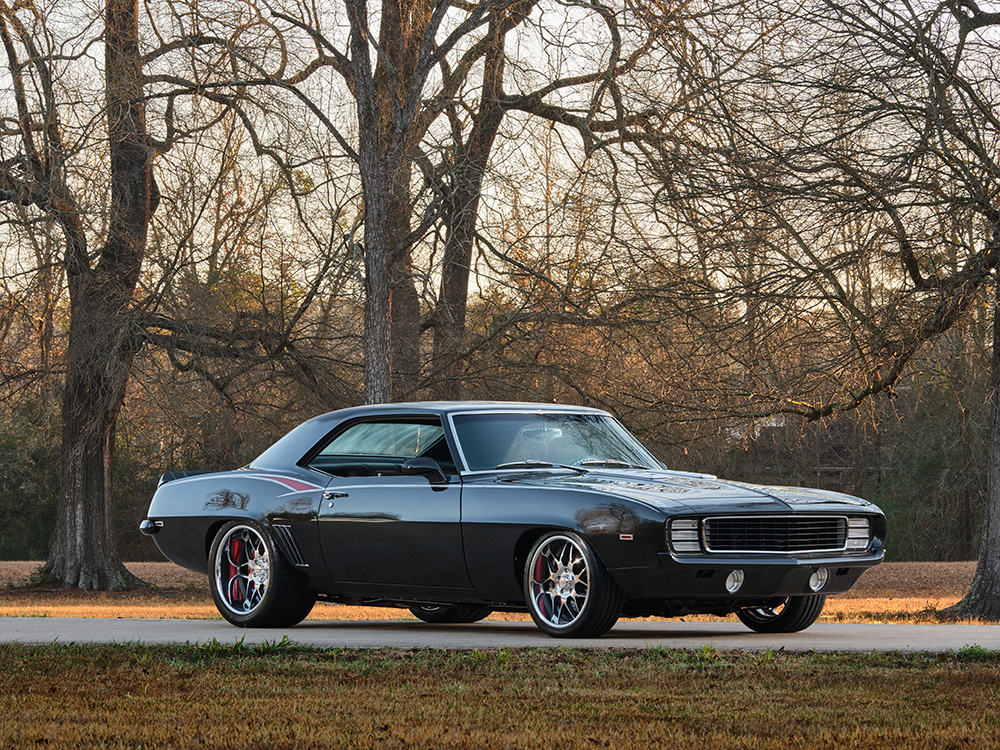 The V8 engine itself is as it came from Chevrolet Performance. We might add that it's just the right amount to nestle under the hood of a '69 Camaro. Supplying the "juice" to the supercharged LSA is a trunk-mounted Optima battery. As with any engine swap you can just about bet on a custom exhaust as part of the "deal." In the Camaro's case, stainless steel configuration Ultimate Headers were used with 1-7/8-inch primary tubes that flow into a 3-inch exhaust system. From here a pair of polished stainless steel MagnaFlow mufflers are used and then spent gasses flow through the polished tips located in the tail panel.
Read More: Dream Machine 70 Plymouth 'Cuda
All this power does make its way through the 4L85E transmission that features a Circle D Specialties torque converter with a 2,900-rpm stall speed. The shifter is a modified Cadillac while the transmission cooler is an AFCO.
A Total Cost Involved custom chassis is set up for mini-tubs and serves as the basis for the front and rear suspensions. The rear end is a Moser 9-inch rear end with 3.70 gears and Moser 31-spline axles. The rear is held in position with a Total Cost Involved four-link, TCI coilover shocks, an anti roll bar, and a Panhard bar, along with Wilwood Brake Kit including 13-inch drilled-and-slotted rotors and calipers. In front more TCI components, such as the coilovers, spindles, sway bar, and rack-and-pinion steering can be found. The front braking features Wilwood 13-inch drilled-and-slotted rotors and calipers along with a Wilwood 15/16-inch master cylinder. Rolling stock consists of Schott wheels measuring 18×8 and 19×12 all fitted with Michelin rubber that measure 235/35R18 and 345/30R19.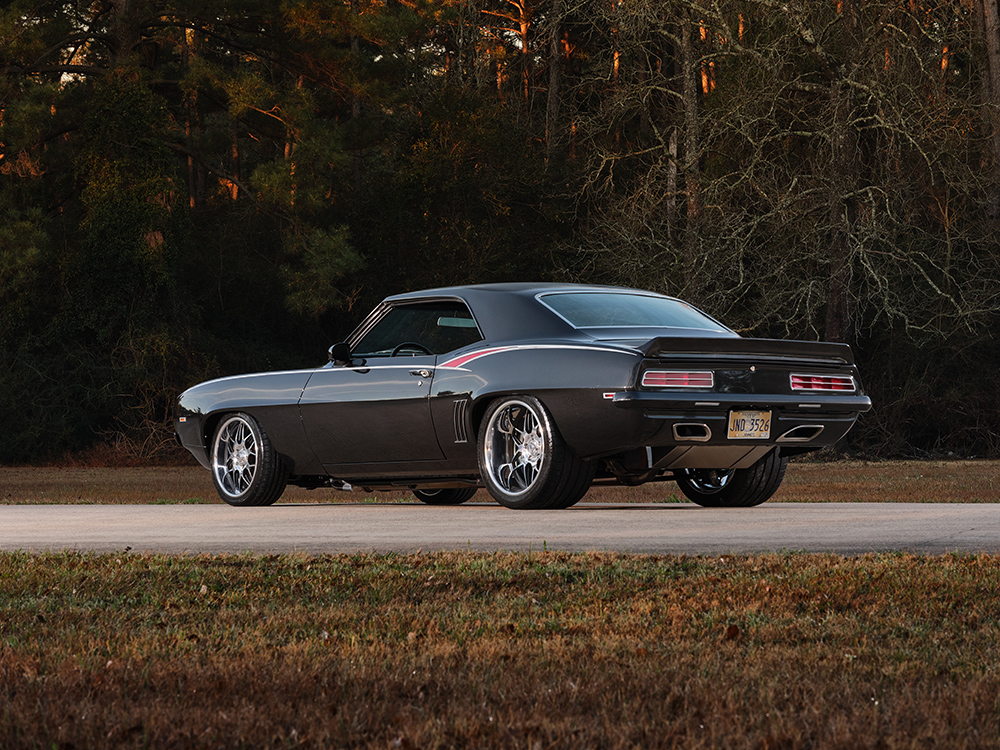 While the body is based on a '69 Camaro, there are a handful of subtle and worthwhile changes. The exhaust tips are run through the tail panel, the bumpers are smoothed and painted, the billet LED tail lights and side markers are flush mounted, while the backup lights are flush mounted into the rear bumper. The hood is an SS model with billet inserts. All the impeccable bodywork was conducted by the FatBoys Custom who also sprayed on the oh-so-deep black paint while the side graphics were handled by Pat Maxwell.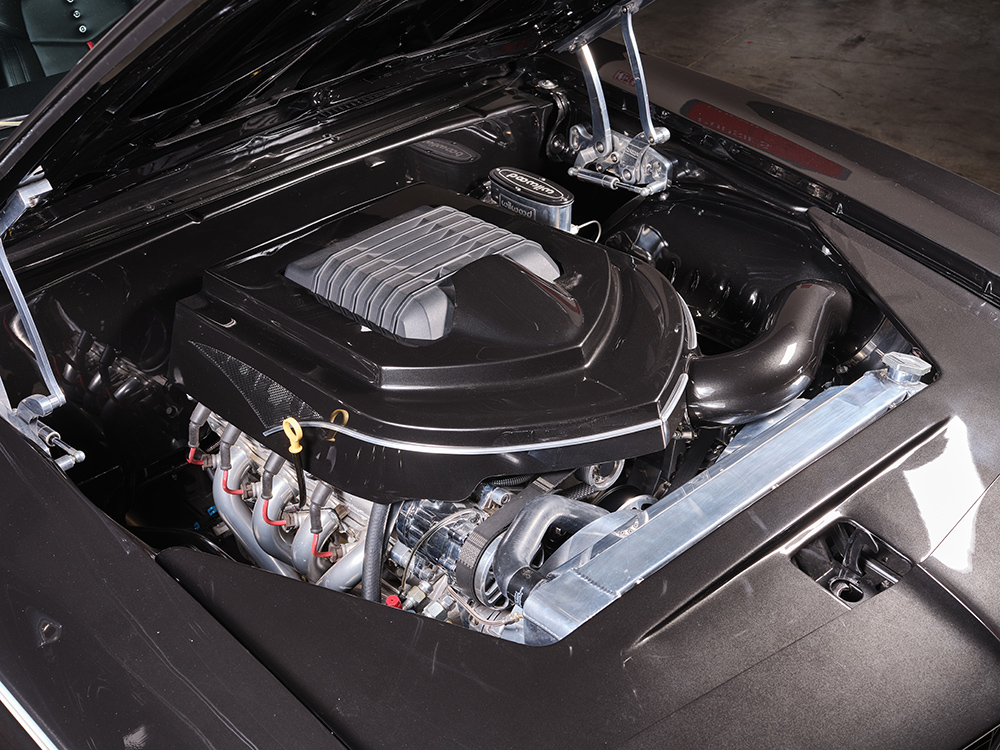 Read More: Creating A Nimble Chevy Nomad
Inside you will find the stitchwork second to none, having been sewn by Gabe's Street Rods Custom Interiors in a black leather. The front bucket seats and back seating are both custom with a rear waterfall feature all by Gabe's. The instrumentation comes by way of Dakota Digital while the custom wiring harness was supervised by Camaro Concept. They too handled the Focal Bluetooth stereo system. Other interior appointments include the Vintage Air AC and a billet Budnik steering wheel sitting on top of a Camaro tilt steering column.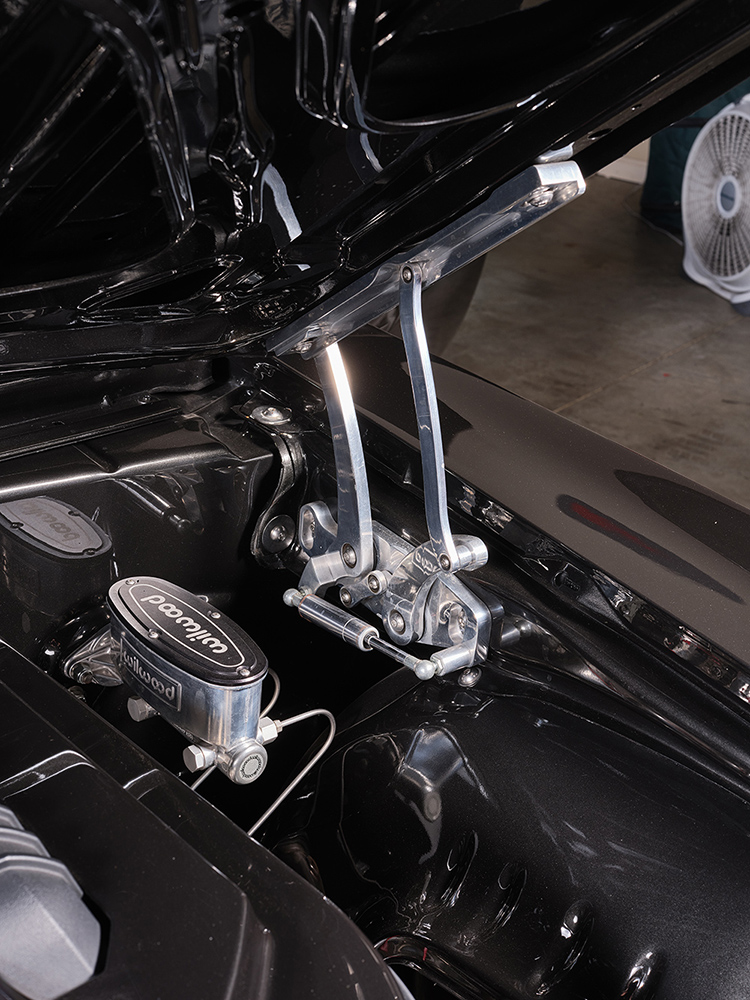 This '69 Camaro is both a looker on the street and on the show circuit, having taken home World of Wheels honors. Filled with plenty of supercharged power makes for a great street machine and one that the entire family can enjoy. MR