One Man's Passion Turns Into His Drive to Build the Ultimate 1967 Chevelle
By Cam Benty   –   Photography by Wes Allison
It can start in an instant and last a lifetime. You're driving with your folks or riding in a school bus and a cool car rumbles by. Stopped at a red light, you press you nose against the glass for a few fleeting moments of visual and audible contact only to see that cool shape slide away, probably never to be seen again. Regardless, you are never the same.
For Bo Juniel that irreversible change came courtesy of a '66 Chevelle that was parked near his home in the Antelope Valley, north of Los Angeles. The classic GM A-body shape was to cut an indelible pattern into his memory, building up like the layers of dust that would grow to envelop the cool Chevy over the years.
Bo would walk by the Chevelle every chance he had on his way home from school. Walking would evolve to biking and finally to drive-by encounters as he grew to appreciate just how significant that muscle car would become. He longed for that day when the current Chevelle's owner would greet him with the keys to the car and make his dream of ownership come true.
Unfortunately, one day the car was gone–only the shape of dirty tire tracks and dust markings sketching the Chevelle's perimeter remained. A knock on the door resulted in the owner informing Bo that the car had been sold as he had forgotten about Bo's years of chasing it. Bo went so far as to reach out to the new owner, offering a fair price, but he would not sell, further bursting Bo's bubble. He then criticized his perfect car as a "rust bucket" and that he was "better without it."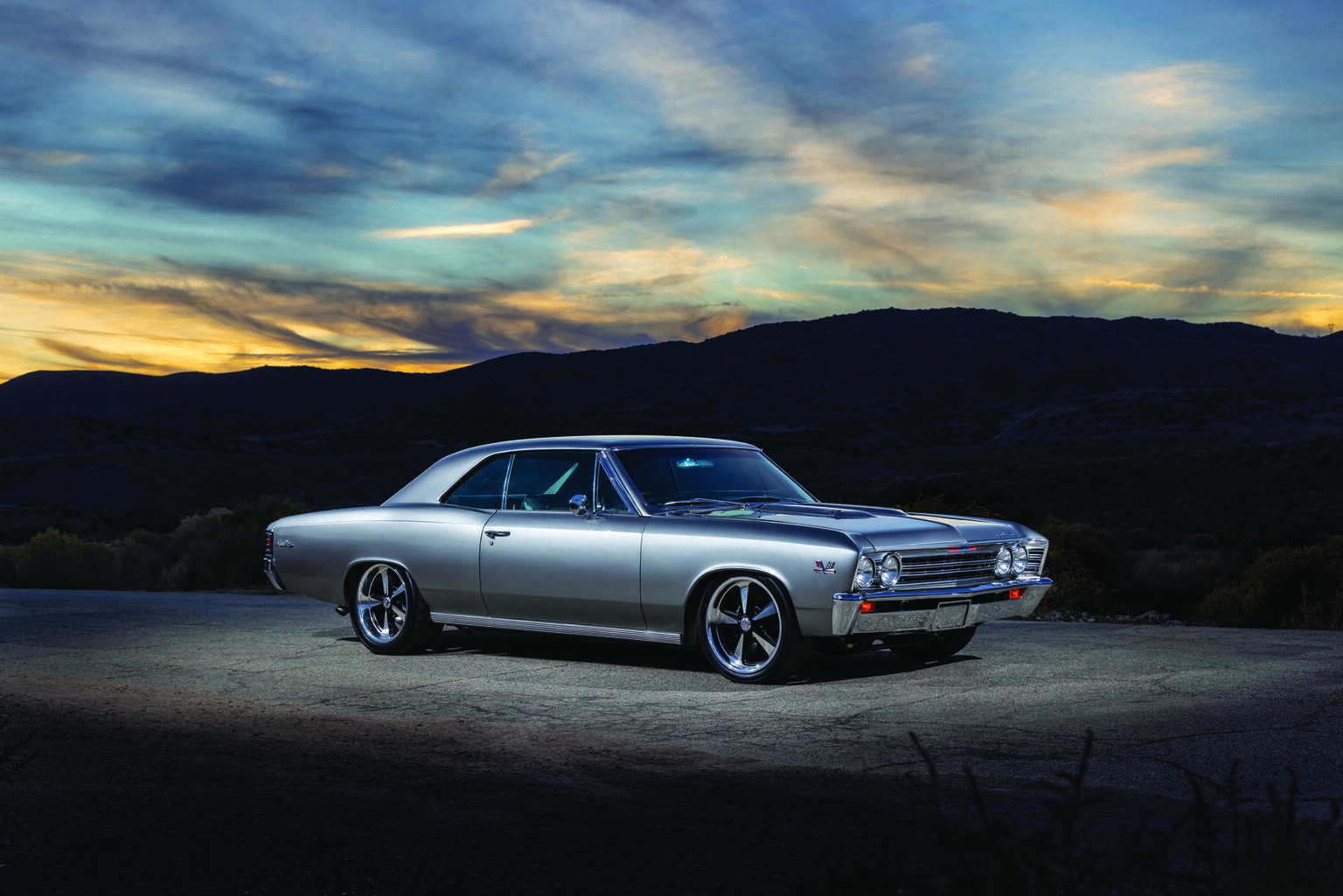 Check it out: 1967 Chevy Chevelle Goes From Drag Car To Street Beast
At that moment, Bo's big plans for one day owning the ultimate ride had been destroyed. It was like finding a cool, original big-block Chevelle being powered by an "upgraded" Tesla electric drivetrain—it just wasn't right.
With the original '66 Chevelle out of the picture, Bo was undeterred and began looking for another muscle car. Over the years he had done a lot of research and started to like the sister vehicle of the '66; the slightly more angular '67 Chevelle body style. After a long search he found a solid example on which to build his original vision of a muscle car.
Right off the bat, the '67 Chevelle had two solid traits: no rust and it ran under its own power, both aspects can be hard to find in a 40-year-old muscle car. Equipped with a small-block engine and automatic transmission, it was a car that he could drive, all the while formulating a plan for the future. One thing that was clear; it was not going to stay in its current sedate configuration.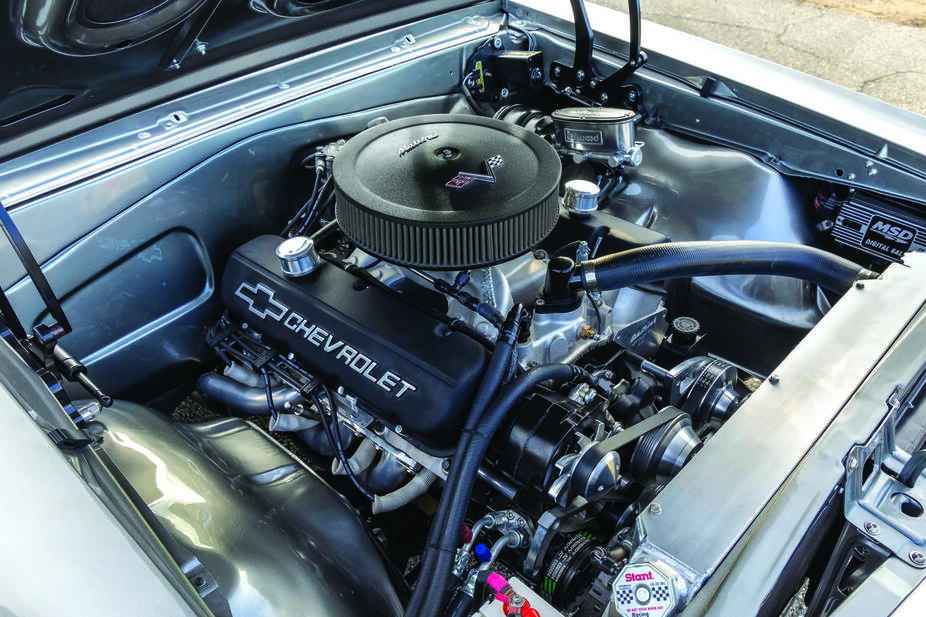 A longtime friend from Mission Hills, California, Bob Jennings, ran a well-known dyno shop not far from Bo's home. After four decades in the business, Jennings was well experienced in building and tuning classic muscle cars. But it only took a few brainstorming sessions between Jennings and Bo over what to do with the "plain Jane" Chevelle. Jennings recommended Jim Shewbert as the perfect guy to build an engine worthy of his childhood visions.
Shewbert had been in the performance engine building business for just about as long as Jennings, including stints with Milodon and building racing engines for some the most successful racers from the '60s-00s. Shewbert was able to "rip the band aid off" Bo's budget and started in on the engine build. In the end, Shewbert created a very potent 510ci Gen VI big-block that was ultimately connected to a built Turbo 400 transmission, Gear Vendors overdrive, and GM 12-bolt rearend with C-clip eliminators and 3.73:1 ratio gearing.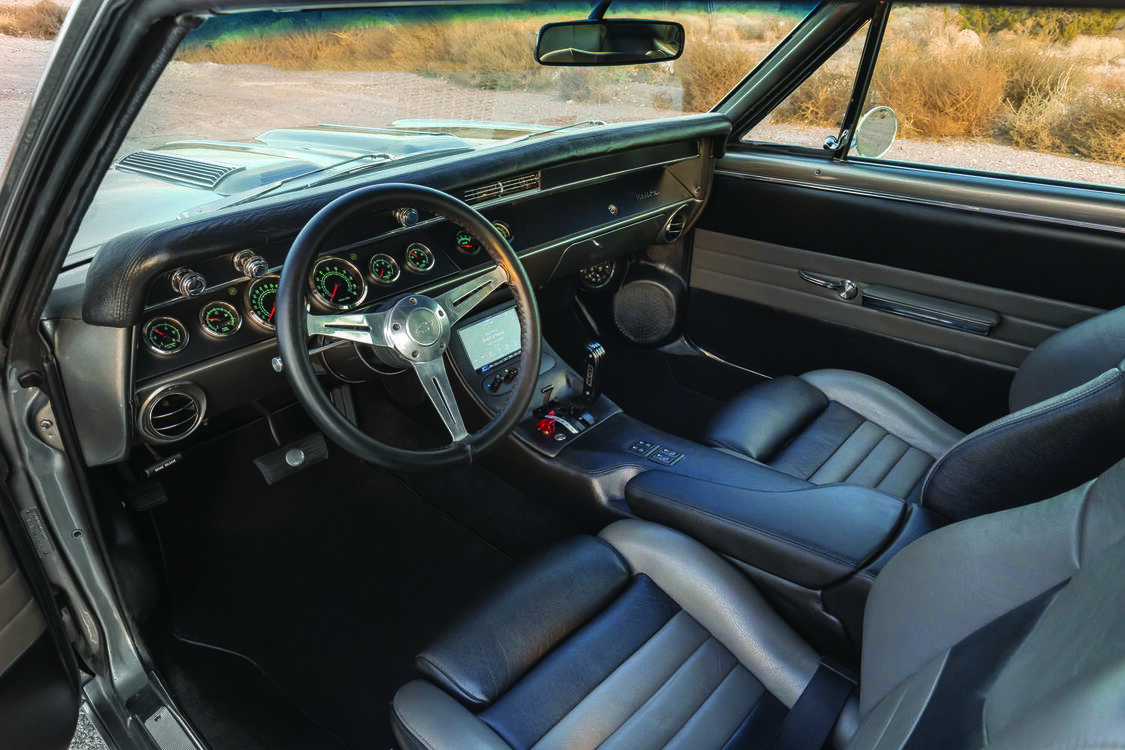 Today the Chevelle resides in Antelope Valley, the same place that served as its home since Bo purchased the car 20 years ago. Bo ultimately retired from the Los Angeles District Water and Power a few years ago and left the continental United States, taking up residence in Kauai, another of his dreams from his youth. Currently, he bounces between Kauai and the Antelope Valley every month or so. Each visit to the mainland includes a mandatory drive in the high-powered Chevelle.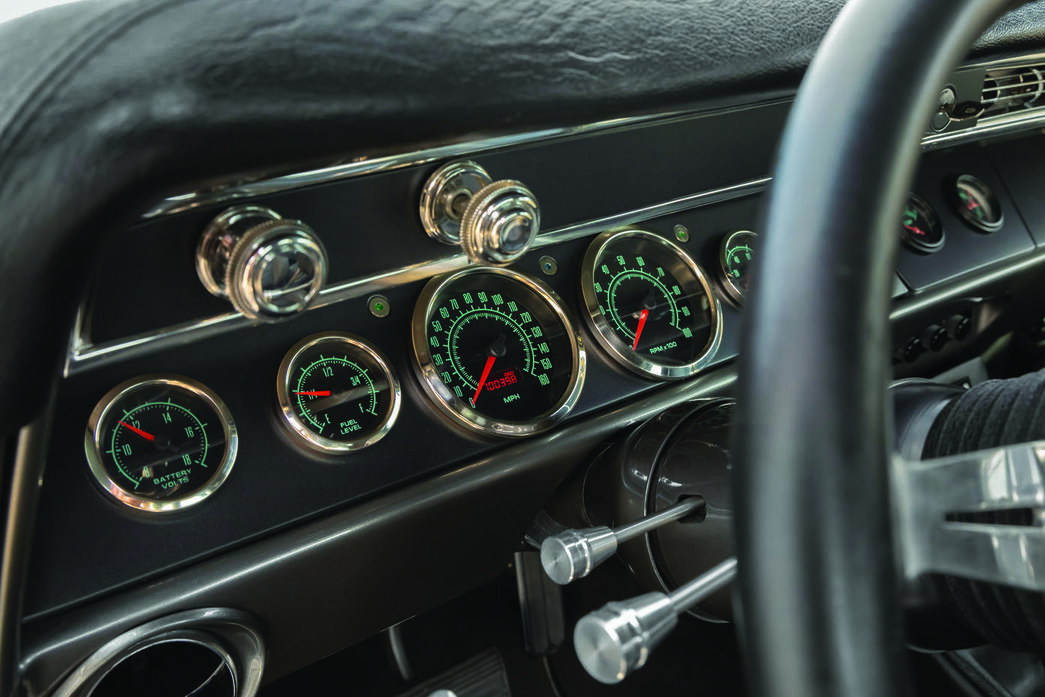 Read More: Pro Touring 1966 Chevelle with LSA Power
So, the obvious question of "why not move the car to Kauai so he can drive it every day?" arises. The answer? "That's because the speed limits in Kauai are about 50 mph. No place for a high-performance car," Bob notes.
Rest assured this Chevelle won't be outside gathering dust and rust like the one that set the hook for Bo's passion back in the day. Nope, today this Chevelle will do all its casting of childhood passions at car shows and while cruising the streets of southern California. It's a service all future car enthusiasts are sure to appreciate.
TECH CHECK
Owner: Bo Juniel, Kauai, Hawaii
Vehicle: '67 Chevrolet Chevelle
Engine
Type: GM Gen VI Marine block
Displacement: 510 ci
Compression Ratio: 10.5:1
Bore: 4.500 inches
Stroke: 4.00 inches
Cylinder Heads: Aluminum Edelbrock RPM Heads
Rotating Assembly: GM 502 forged crankshaft, Arias pistons, Eagle 6.385-inch H-beam rods
Camshaft: Comp Cams Hydraulic Roller (294/300 degrees duration at 0.600 inch, 0.540-inch lift intake, 0.560-inch lift exhaust
Induction: Edelbrock Air Gap Intake, Pro Form 850-cfm carburetor
Ignition: MSD 6AL ignition box and Blaster Coil with MSD 8.8mm wires and NGK spark plugs
Assembly: Marine block, engine built by Jim Shewbert
Exhaust: 3-inch exhaust tubing through 40-series Flowmaster mufflers
Ancillaries: March dual-serpentine pulley set, dual 14-inch SPAL fans, CBR custom-built radiator, Milodon oil pan, Millings high-volume oil pump, MSD Pro Billet distributor, Cosmetic 0.041-inch head gaskets, Manley 3/8×0.135-inch wall pushrods
Tuning: Jim Shewbert
Output: 682 hp, 650 lb-ft
Drivetrain
Transmission: GM Turbo 400 transmission modified by Mike's Transmission, reverse valvebody, Monster Transmission & Performance anti-balloon plate torque converter, B&M shifter, Gear Vendors overdrive, custom-built driveshaft
Rear Axle: 12-bolt rearend with C-clip eliminators, 3.73:1 gears, 31-spline axles
Chassis
Front Suspension: UMI Stage 5 Pro Touring suspension kit
Rear Suspension: UMI Stage 5 Pro Touring suspension kit
Brakes: Wilwood 13-inch rotors, drilled and slotted, six-piston front and four-piston rear, CVR electric vacuum pump
Wheels & Tires
Wheels: U.S. Mags U109 Bandit, 18×8 front, 18×9 rear
Tires: Toyo Proxies R888, 235/40R18 front, 275/40R18 rear
Interior
Upholstery: Mercedes-Benz German Velour black carpet, custom-built two-tone leather door panels
Seats: '13 Infiniti G37 seats with two-tone leather upholstery, black and gray with black suede headliner
Audio System: Alpine ILS207 SXM, Vibrasonic reverb, 13 Focal speakers, two Focal amps, KnuKonceptz power cables
Steering: Ididit tilt column
Shifter: B&M reverse valvebody shifter
Dash: Marshall Instruments, '60s Muscle Car set (6), additional gauges, Classic Instruments (2)
HVAC: Vintage Air
Power Windows: New Relic
Exterior
Bodywork and Paint: A&J Auto Body (Lancaster, CA), final assembly by ASEN Auto  (Santa Fe Springs, CA)
Paint: Lexus Atomic Silver variant
Hood: Factory '67 Chevelle SS, Billet Specialties hood hinges
Trim: New window glass, taillight lenses and bezels, LED side mirrors, re-chromed bumpers and N.O.S. door handles, hardware, and trim