Healthy Addiction
John Griffith III's 1967 Chevelle Goes From Strip to Street
By Nick Licata   –   Photography by Jason Matthew
Being an enabler is typically considered a bad thing when it comes to unhealthy addictions, but if it's your pops and grandpops doing the pushing, it's likely to be something positive. In the case of John Griffith III, he pretty much had little choice in the matter when it came to the horsepower addiction. "I inherited the affection for power from my father and grandfather," John admits. "It started with motorcycles in my early teenage years, then naturally grew in the direction of muscle cars soon after."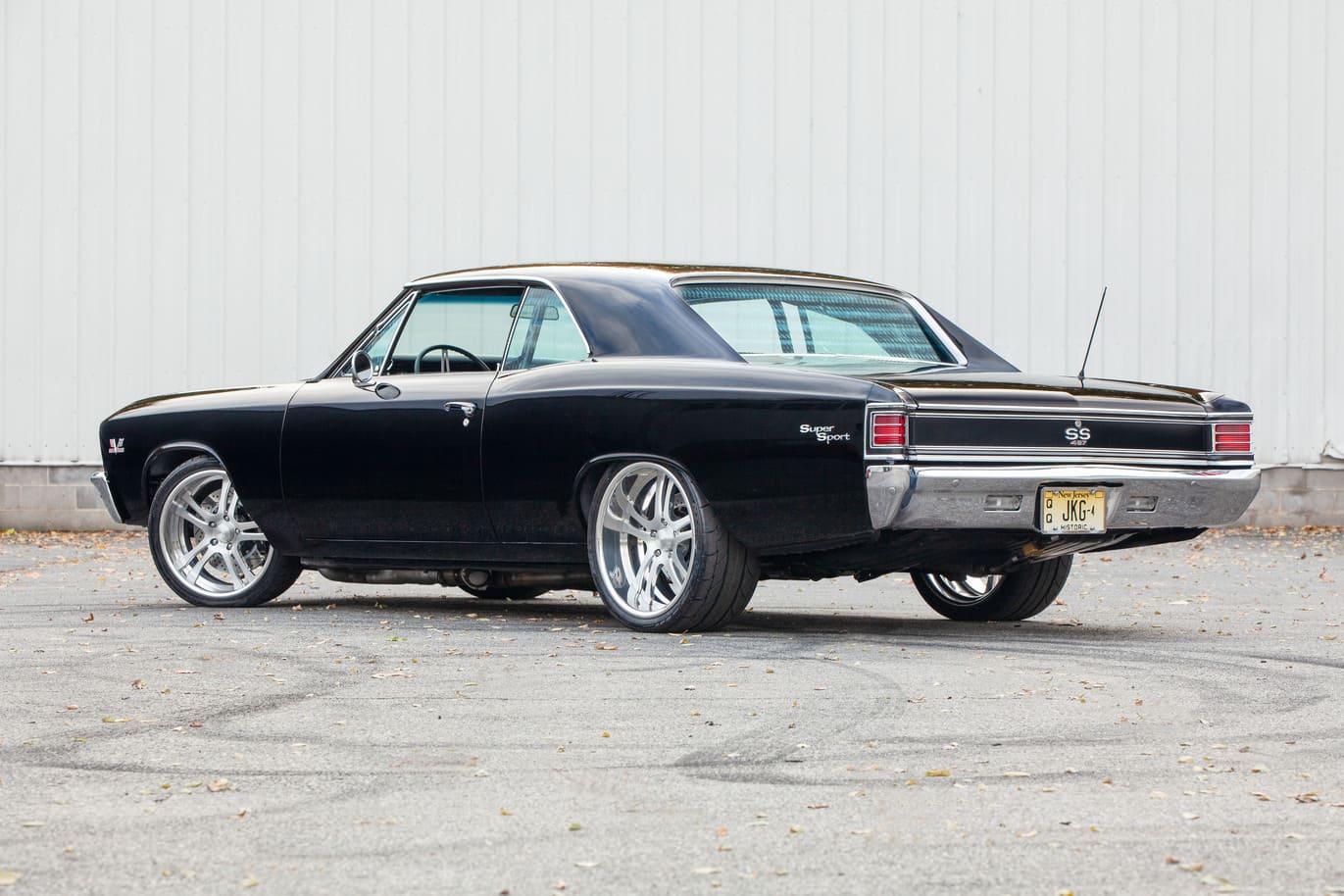 That passion gripped John pretty hard, so he aimed that spirit toward building something vintage. He was particularly fond of the attitude associated with a classic Chevelle. "My dad's friend, Rob Concato, built a '67 for drag racing back in the early '00s and he eventually sold it to a guy in Maryland," John says. "After a few years the guy wasn't doing much with the car and was willing to sell it to me, so I jumped on it.
"When I got the car it was in fair condition but was bare bones and needed some modern upgrades and a lot of attention cosmetically," John remembers. "It had a simple interior, poor turning radius, and ill-equipped brakes. Going straight was about the only thing it did well."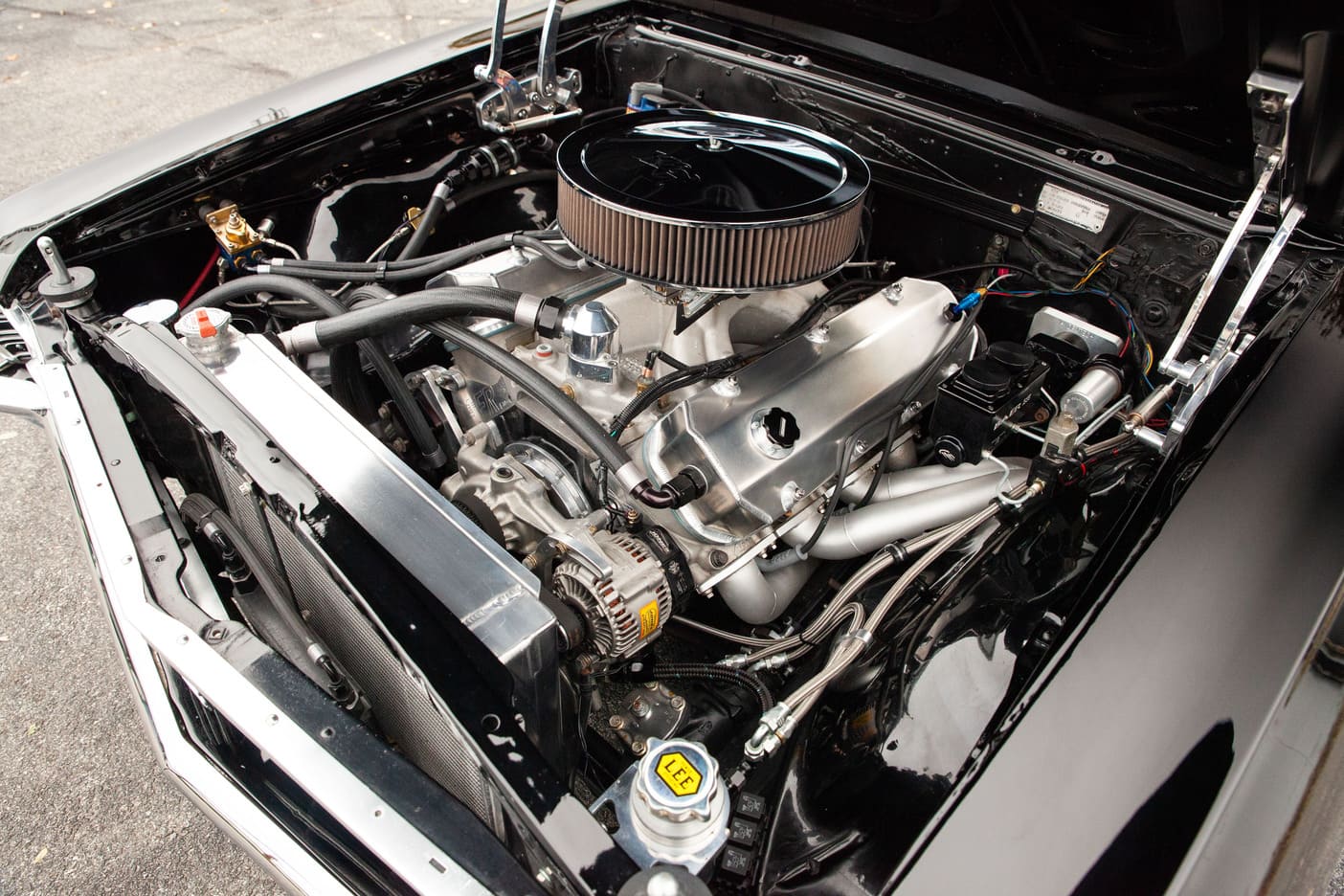 John stuck with the stock chassis and addressed the handling issues up front with SC&C Sport Touring package consisting of SPC adjustable upper and lower control arms, Chris Alston's Chassisworks spindles, double-adjustable VariShock QS2 shocks, SPC Performance springs, and a Hellwig sway bar. Out back John bolted in a set of Currie Curretrack upper and lower control arms, shock tower brace, VariShock QS2 double-adjustable shocks, and SPC Performance springs.
Read More: Sport Wagon: A Rare Big-Block-Powered Two-Door Chevelle Wagon
Stopping obligations are handled by Baer Brakes, consisting of 13-inch rotors and six-piston calipers up front with 12-inch rotors and four-piston arrangement out back. John also went with a Baer Remastar brake master cylinder for a superb pedal feel.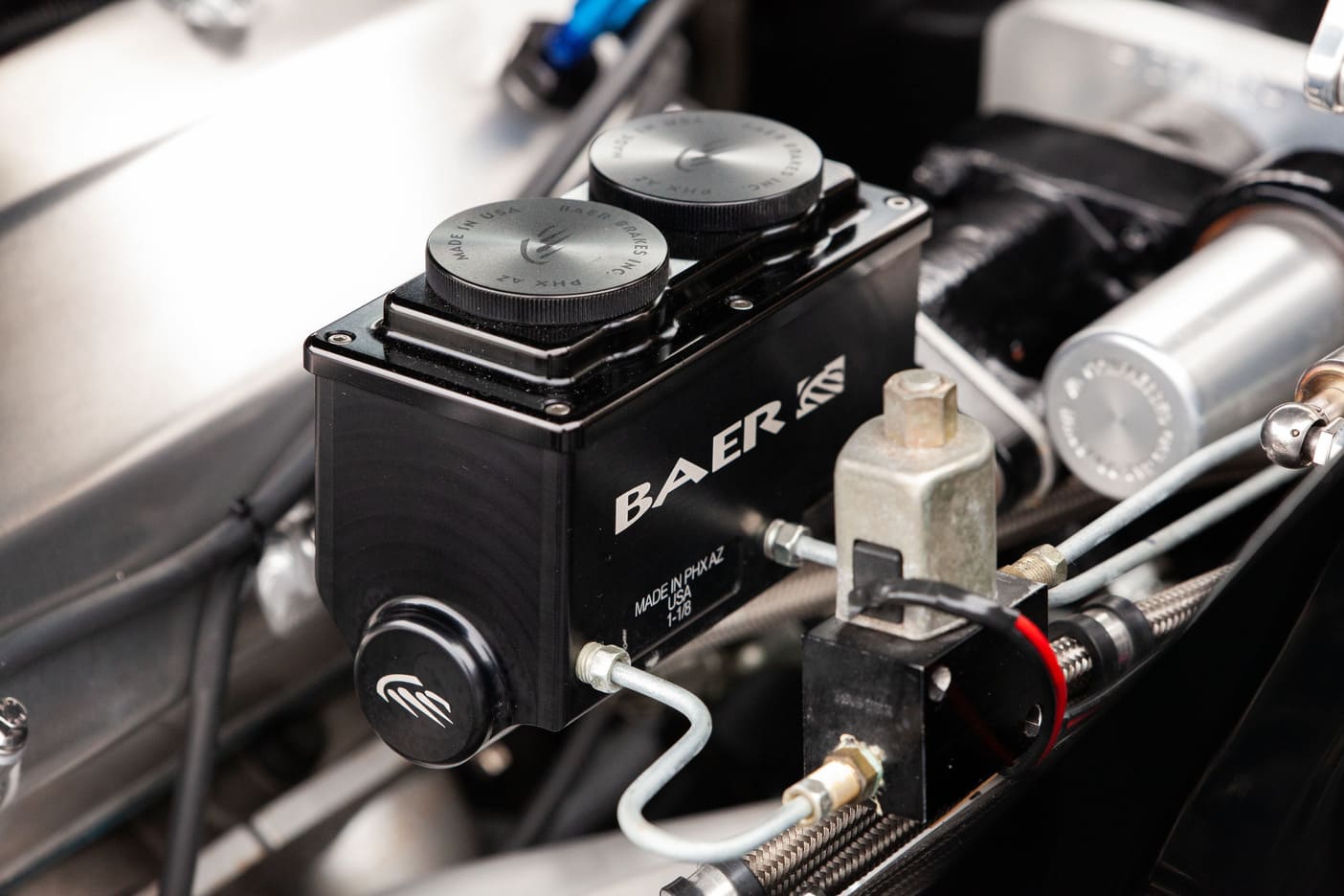 Rushforth Super Spoke wheels play right into the theme with a sporty split five-spoke design in a brushed finish and modern diameters (19×8 front, 20×10 rear) not too long ago considered out of place but today look right at home wrapped in pavement-hugging Nitto rubber–an appropriate choice for John's ambitious driving habits.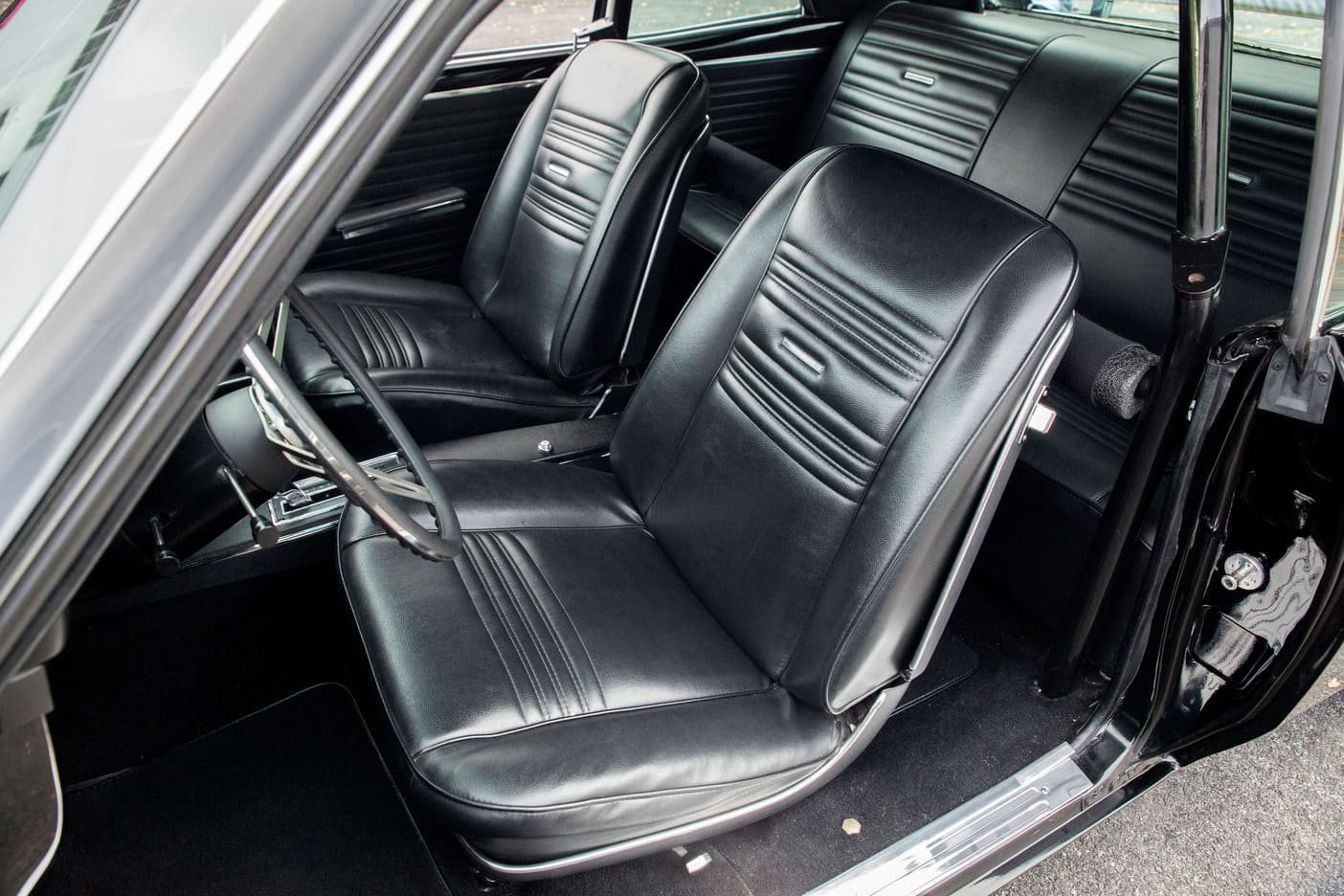 John pulled no punches when it came to powering this A-body. He formed an impressive alliance around a Dart block and brought Bill Ceralli of Ceralli Competition Engines (Paterson, New Jersey) on board to massage and assemble the healthy powerplant. Ceralli armed the bullet with a Callies 4.250 stroked crankshaft, 10.5:1 JE Pistons slugs, Manley rods, Comp Cams CB Special roller cam, and AFR aluminum heads. CFM (Checkered Flag Machine) ported and polished the heads prior to topping off the Edelbrock Victor Jr. intake with an AED Performance 1050 Pro Street carburetor. The big-inch mill exhales through a set of Lemons 2¼- to 2 1/8-inch stepped headers, 3-inch custom exhaust, and Spintech 9000 Super Pro Street mufflers–the sound is a dead giveaway that this Chevelle is a no-nonsense brawler ready to take on any situation when provoked.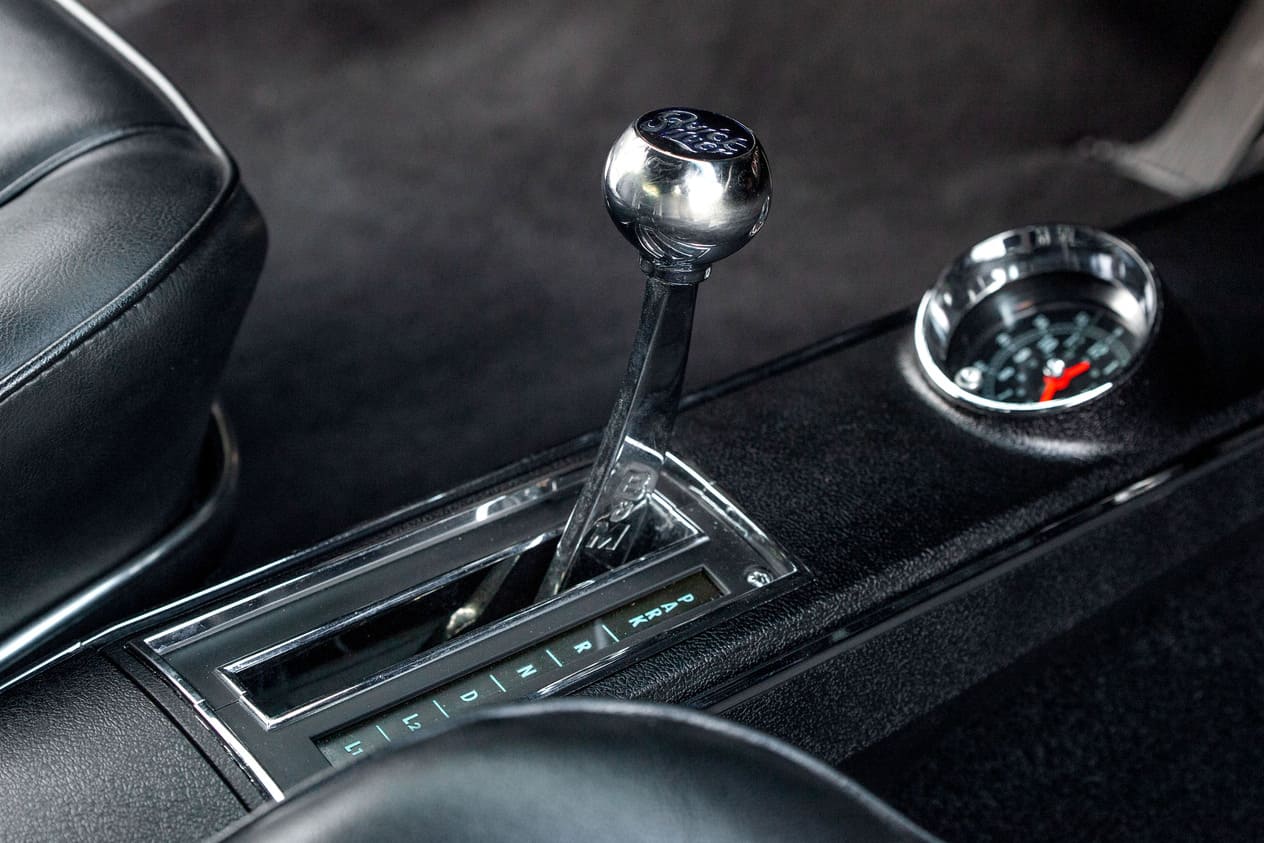 One look under the hood confirms all suspicions that this Chevelle has plenty of bite to back up its bark. The engine bay carries a clean yet threatening appearance thanks to the Williams Fabricating valve covers, Jones Racing accessory drive system, K&N open element air cleaner, Saldana Racing Products custom aluminum radiator, Baer Remaster brake booster, and Eddie Motorsports billet hood hinges.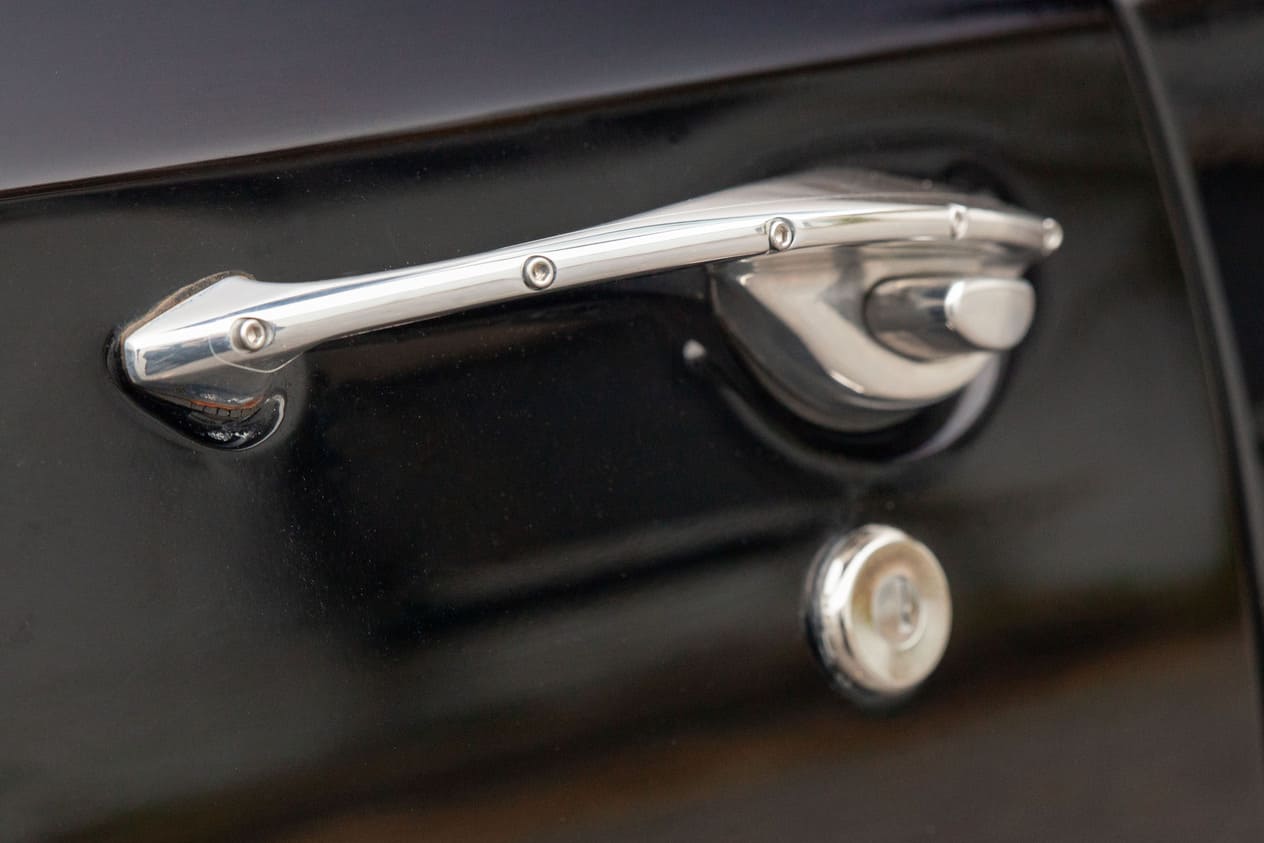 With 825 hp on tap, all that grunt has to go somewhere, so an FB Performance Stage 3 AOD transmission readily accepts the challenge backed up with a 3,800-stall converter. A B&M Quicksilver shifter manages gear changes, while a custom 4-inch aluminum driveshaft sends twist to a Moser 12-bolt rearend stuffed with a Truetrac posi unit, 4:11 gears, and Moser 33-spline axles.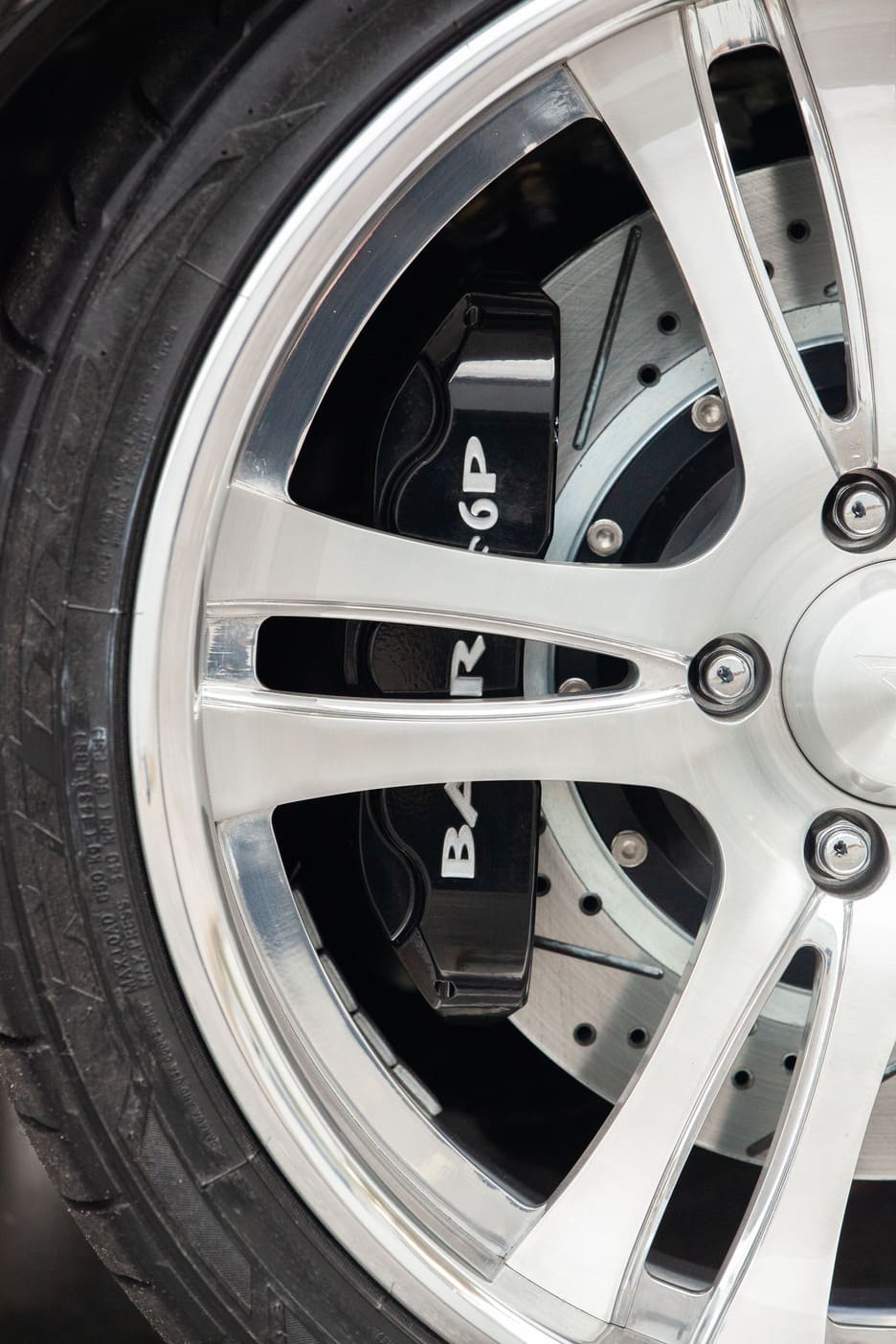 Inside the Chevelle John relies on a relatively stock setting with the exception of the Classic Dash insert occupied by a set of Auto Meter Cobalt Series gauges. A trio of underdash gauges offer additional vitals and some old-school flavor. A stock-appearing SS steering wheel sits atop an ididit steering column, and Ringbrothers window cranks and door handles wake up the factory-looking ensemble. John gave the interior the full Dynamat insulation treatment prior to laying down the ACC black cut pile carpet. Those are stock bucket seats separated by the still-present stock center console. John left out the stereo and fancy touch-screens as the sound of the big-block blaring at 5,000 rpm is all the music he needs.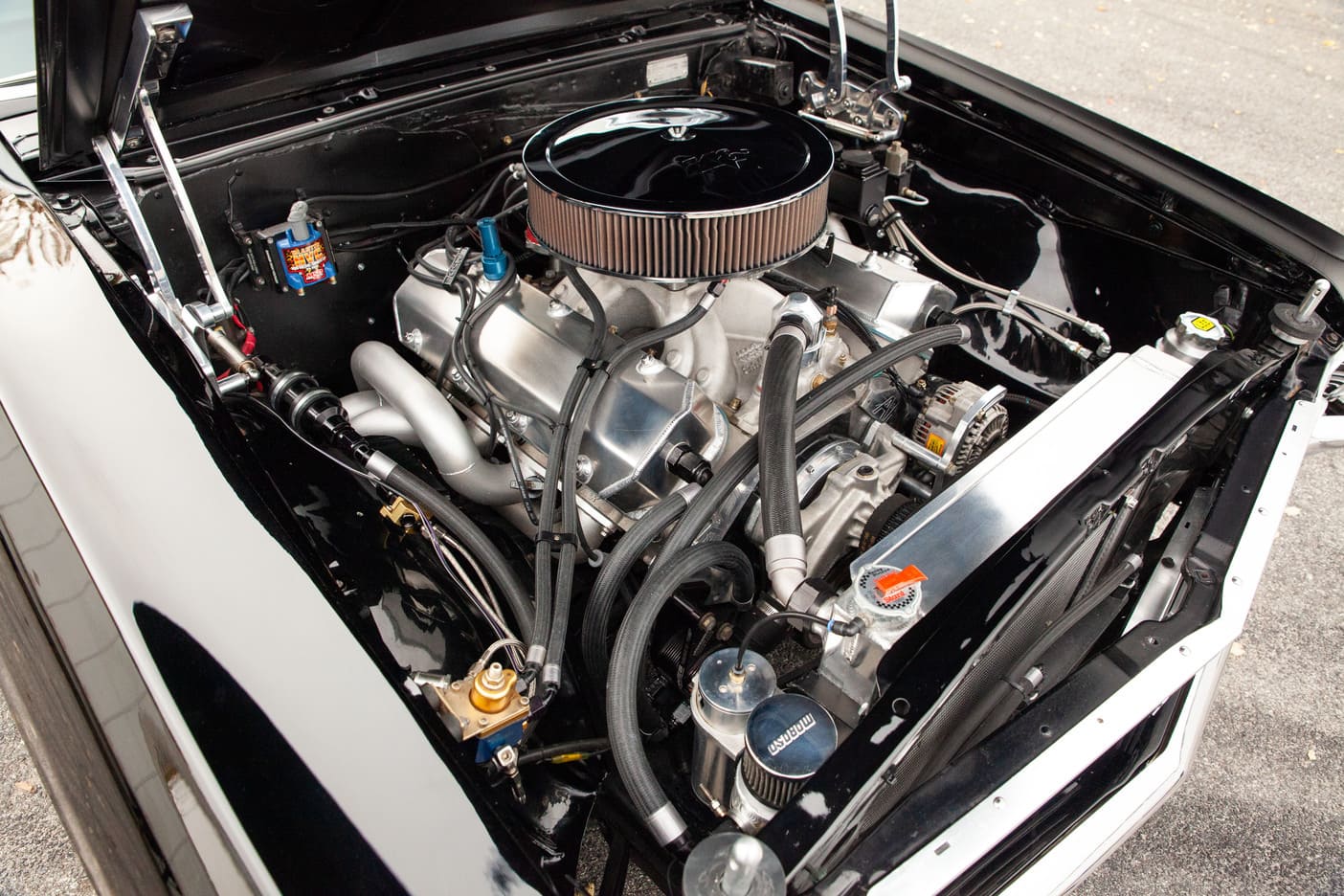 More Chevelle Power: Pro Touring 1966 Chevelle with LSA Power
Ultimate Auto Body took the shell from "fair" to exceptional condition by replacing sheetmetal that was too far gone, then smoothed and filled the pieces that caused the least resistance. Ultimate's Tony Nese sprayed layers of deep, PPG black pigment then unleashed some mile-deep clear to bring the car to a show-quality finish.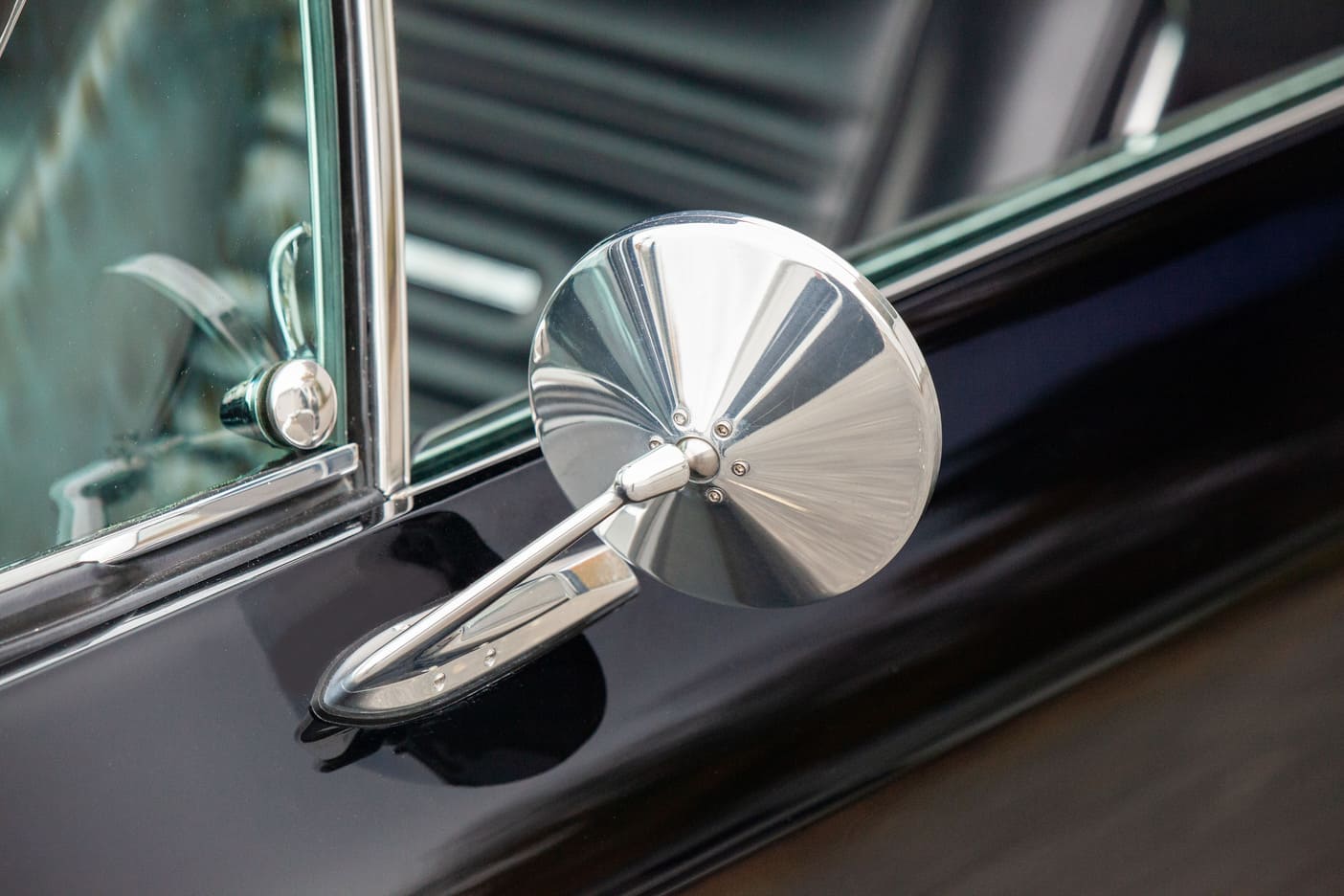 John's Chevelle was what he calls an "off and on" four-year project that couldn't have happened without the help of his father and a knowledgeable group of gearheads consisting of Bob Concato, Mark Spencer, Bill Ceralli, and George Farkouh. "This ride came out better than I ever thought it could. Without these guys on board, it would have been only half the car it is today," John states.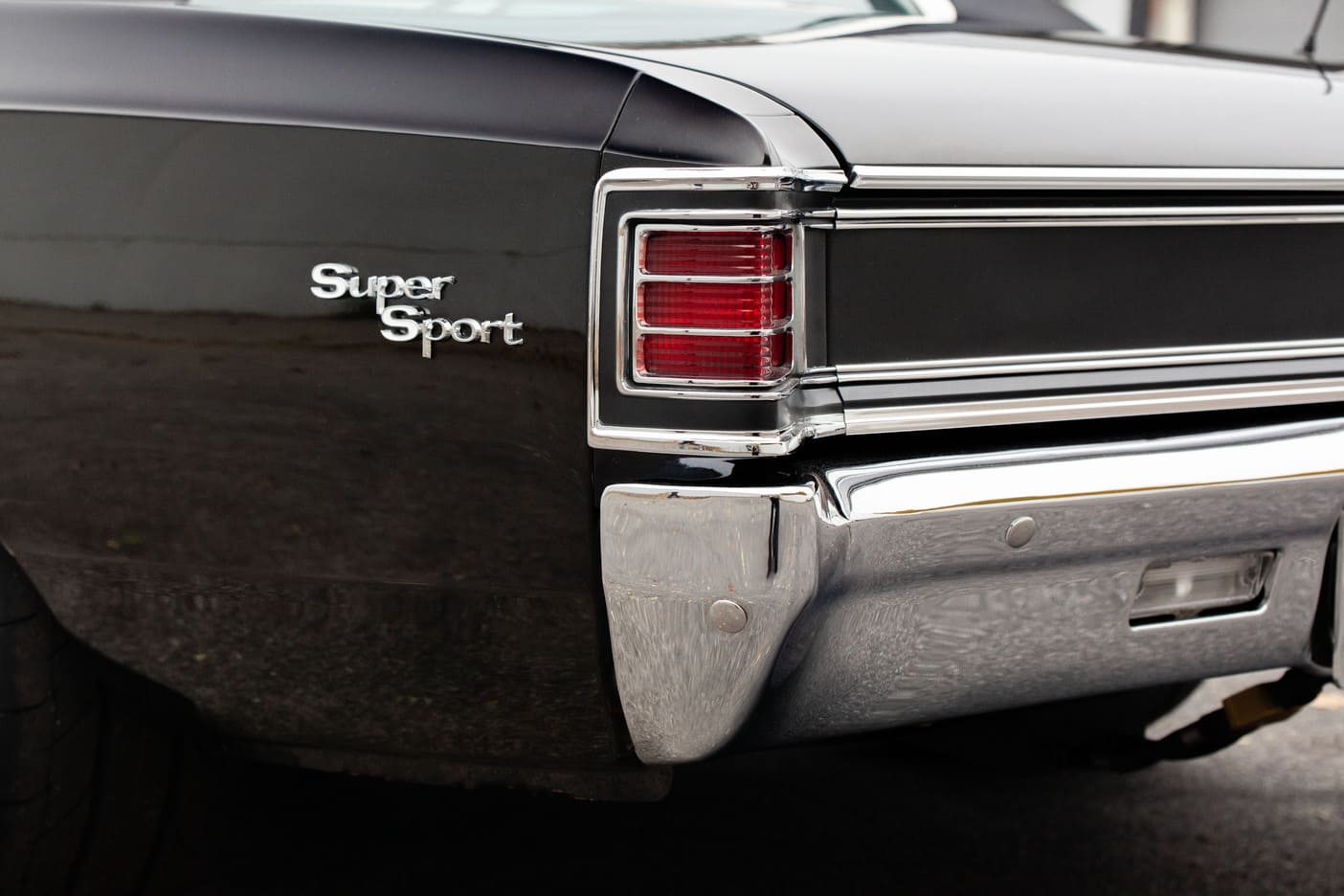 Building cars also builds memories and so far John's favorite outing with the Chevelle came in September 2021 at a car show in Wayne, New Jersey. "Everyone was ecstatic over the car, which confirmed all my hard work paid off," John says with a mile-wide grin.
John was handed down a passion for horsepower and applied that intensity to a '67 Chevelle that is now one helluva hot rod that has awoken the sleepy streets of Nutley, New Jersey.
TECH CHECK
Owner: John Griffith III, Nutley, New Jersey
Vehicle: '67 Chevy Chevelle
Engine
Type: Dart block
Displacement: 555 ci
Compression Ratio: 10.5:1
Bore: 4.560 inches
Stroke: 4.250 inches
Machining: Ceralli Competition Engines
Cylinder Heads: AFR aluminum ported and polished by CFM South
Rotating Assembly: Callies crankshaft, Manley rods, JE Pistons
Camshaft: Comp Cams CB Special roller cam, 0.734/0.680 lift, 266/279 duration at 0.050, 112 LSA
Induction: Edelbrock Victor Jr. intake, AED Performance 1050 Pro Series Dominator carburetor
Engine Assembly: Ceralli Competition Engines (Patterson, NJ)
Exhaust: Lemons Headers, custom 3-inch exhaust, Spintech 9000 Super Pro Street
Ancillaries: Saldana Racing Products Radiator, K&N air cleaner, MSD ignition, Jones Racing accessory drive system, Eddie Motorsports hood hinges
Tuning: Bill Ceralli at Ceralli Competition Engines
Output: 825 hp at 6,700 rpm, 730 lb-ft at 5,100 rpm
Drivetrain
Transmission: FB Performance Stage 3 (Baywood, NY)
Torque Converter: PTC 3,800 stall
Rear Axle: Moser 12-bolt, Truetrac limited-slip differential, 4.11:1 gears, Moser 33-spline axles
Chassis
Front Suspension: SC&C Sport Touring package, SPC Springs, VariShock QS2 double-adjustable, Chris Alston's Chassisworks spindles, Hellwig sway bar, Lee Power Steering System
Rear Suspension: Currie upper and lower billet arms, shock tower brace, VariShock QS2 double-adjustable shocks, SPC Performance springs, Hellwig sway bar
Brakes: Baer 13-inch rotors, six-piston calipers front, Baer 12 rotors, four-piston calipers rear, Baer Remaster master cylinder
Wheels & Tires
Wheels: Rushforth Super Spoke (19×8 front, 20×10 rear)
Tires: Nitto 555 G2; 235/35R19 front, 285/30R20 rear
Interior
Upholstery: ACC black pile
Door panels: Stock
Hardware: Ringbrothers window cranks and door handles
Seats: Stock bucket
Steering: ididt column, stock-style SS steering wheel
Shifter: B&M Quicksilver
Dash: Classic Dash insert
Instrumentation: Auto Meter Cobalt Series
HVAC: None
Audio: Radio delete
Exterior
Bodywork and Paint: Ultimate Auto Body (Nutley, NJ)
Paint: PPG black by Tony Nese
Hood: Auto Metal Direct 2-inch cowl
Inner Fenders: Fiberglass
Outside Mirrors: Ringbrothers
Door Handles: Ringbrothers
Hoodpins; Ringbrothers
Bumpers: Stock
Headlights: Delta Tech
Taillights: Stock with LED inserts
1967 Chevy Chevelle Goes From Drag Car To Street Beast