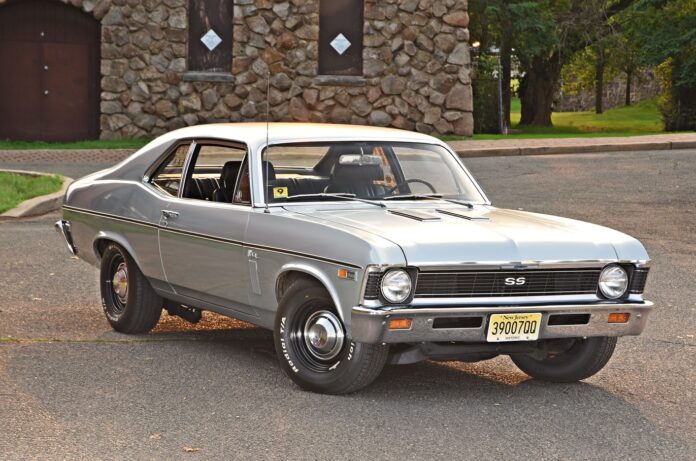 Scoring a Rare L78 Nova from a Good Neighbor
By Scotty Lachenauer – Photography by the Author
Imagine being an up-and-coming muscle car enthusiast who is continually exposed to a steady stream of top-of-the-line GM muscle rides rolling in and out of his next-door neighbor's driveway on a daily basis; the owner using their services for a year, only to trade in the cars for the next year's hottest new model. Well, if you were Dennis Linkroum of Bridgewater, New Jersey, you knew the pain of seeing these goodies paraded in front of your yearning eyes and dealing with the anguish from constant pining for a dream ride of your very own.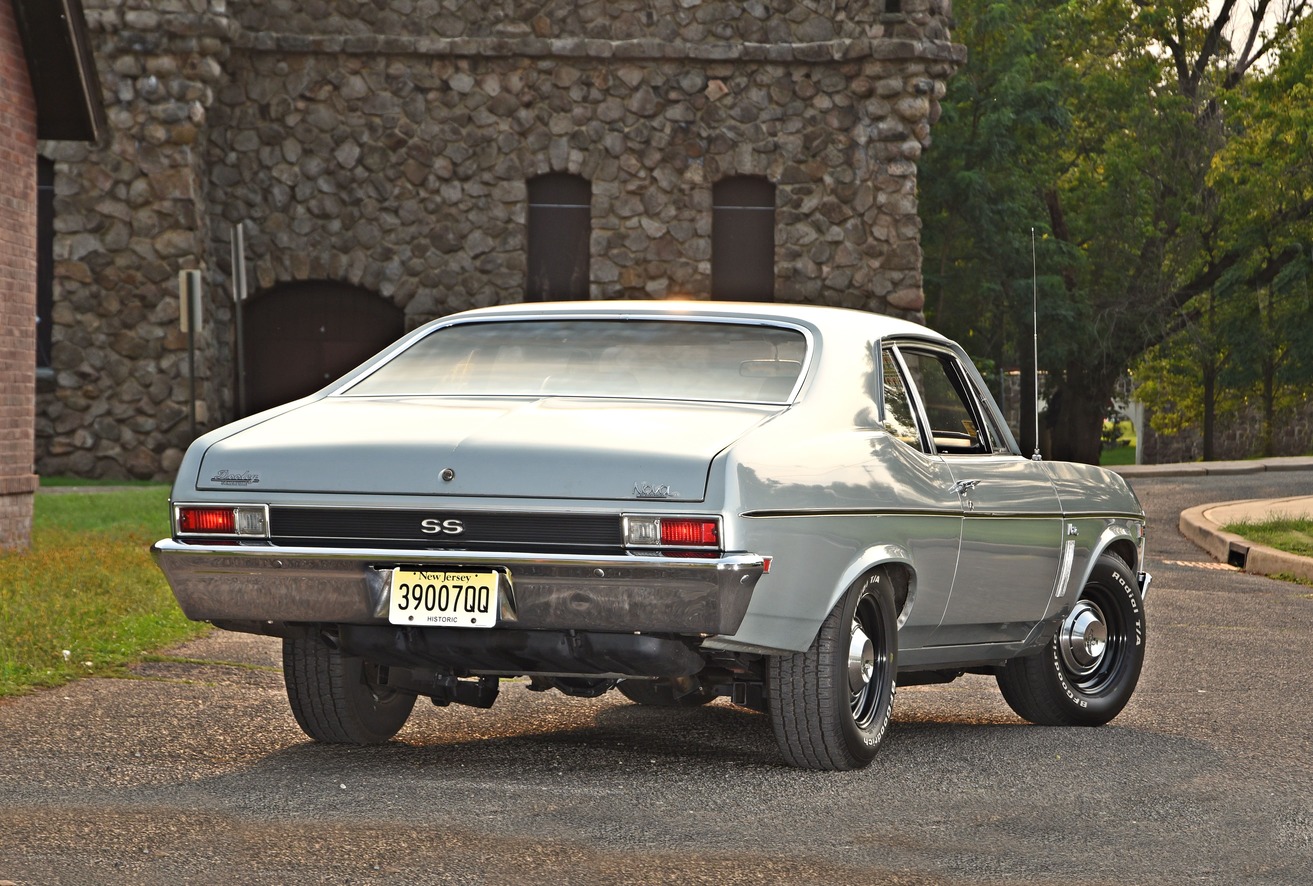 But there is a happy ending to this torrid tale of "muscle car lust" for our friend Dennis, as the young gun decided one day to take fate into his own hands and make his hot rodding dreams become a reality. Though some of the memories are a little hazy (hey, it was over 50 years ago), the proof of that experience is sitting in his garage back home in Jersey, which has been under his ownership for the past five decades.
This story starts back in the late '60s. "I was in high school. My neighbor worked for Dooley Brothers Chevrolet in Somerville, New Jersey, not too far from our house. As an employee, he had firsthand access to an array of muscle cars. The guy would grab a new ride every year; 442s, GTOs, Impalas all made their way to his garage. However, one day he brought home a brand-new powered-up Cortez Silver '69 Nova. That was the day things got a lot more interesting for me," Dennis states.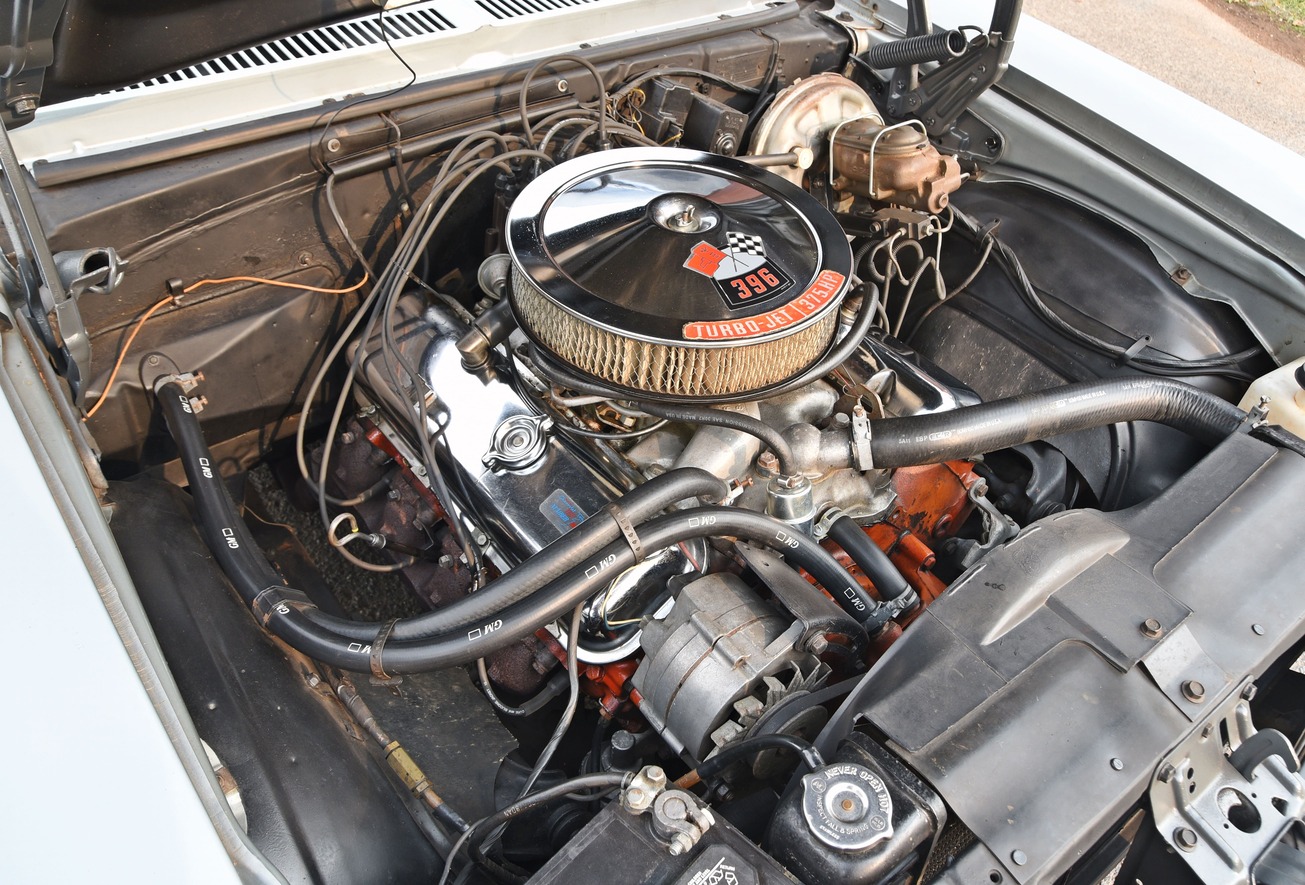 You Might Also Like: 900hp N/A SUPER STOCK NOVA
What his neighbor snatched up for his very own was no ordinary compact Chevy. "It was an L78 396 car. Most of the cars sold with this option were Chevelles and Camaros. I've heard that the L78 option wasn't even listed in the Nova brochure. That could be why so few were sold. Only 2 percent of the Novas produced in 1969 were 375hp cars. These unassuming cars definitely flew under the radar," Dennis tells. From the start he was interested in the car, and he figured after a year of ownership he could make his move on the Nova to possibly snatch it up for his own.
"I'm not sure if I approached him or he approached me about buying the Nova. What I do remember is taking it for a test ride with my dad out on busy Route 22, which runs through town. I must have been very impressed because I sold my '57 Chevy right away to help pay the asking price," Dennis remembers.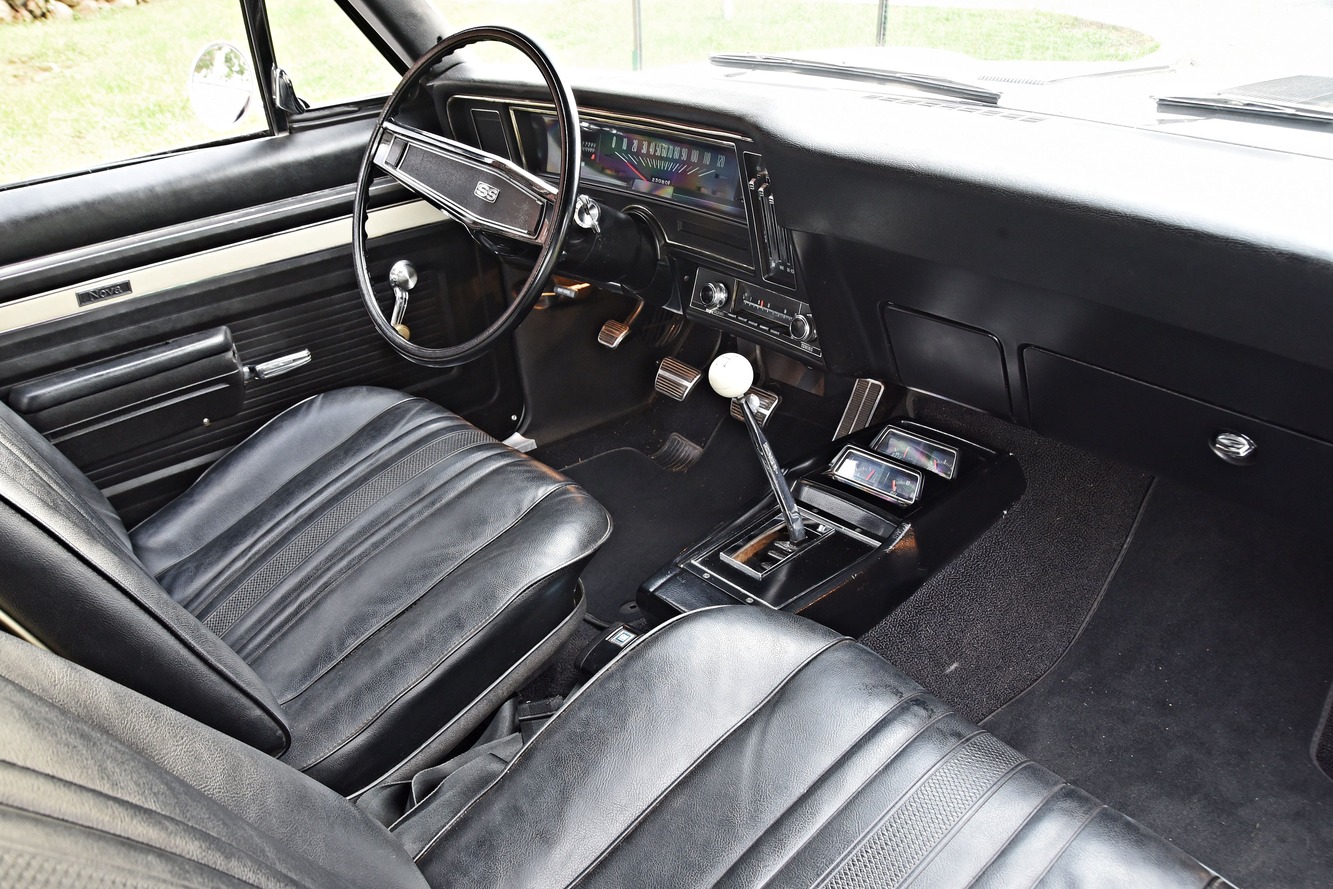 And what was the asking price for a year-old, four-speed–equipped, L78 Nova with only 6.5K miles on it, you ask? "I paid $2,300, which I thought was a "no-brainer" and was certainly a lot cheaper than the original sticker price of around $3,900," Dennis adds.
The Nova was built the way any muscle car aficionado would appreciate. Besides the brawling L78 375hp big-block under the hood, the car featured both the vaunted M21 close-ratio four-speed between the buckets and a hefty 12-bolt Posi rearend stuffed with 4:10 gears. A custom black vinyl interior with bucket seats and a tach gauge console kept up the sporty attitude. Front disc brakes helped this pony come to a halt, and 14×7 steel wheels with UniRoyal E-70-14 Tiger Paws helped grip the asphalt.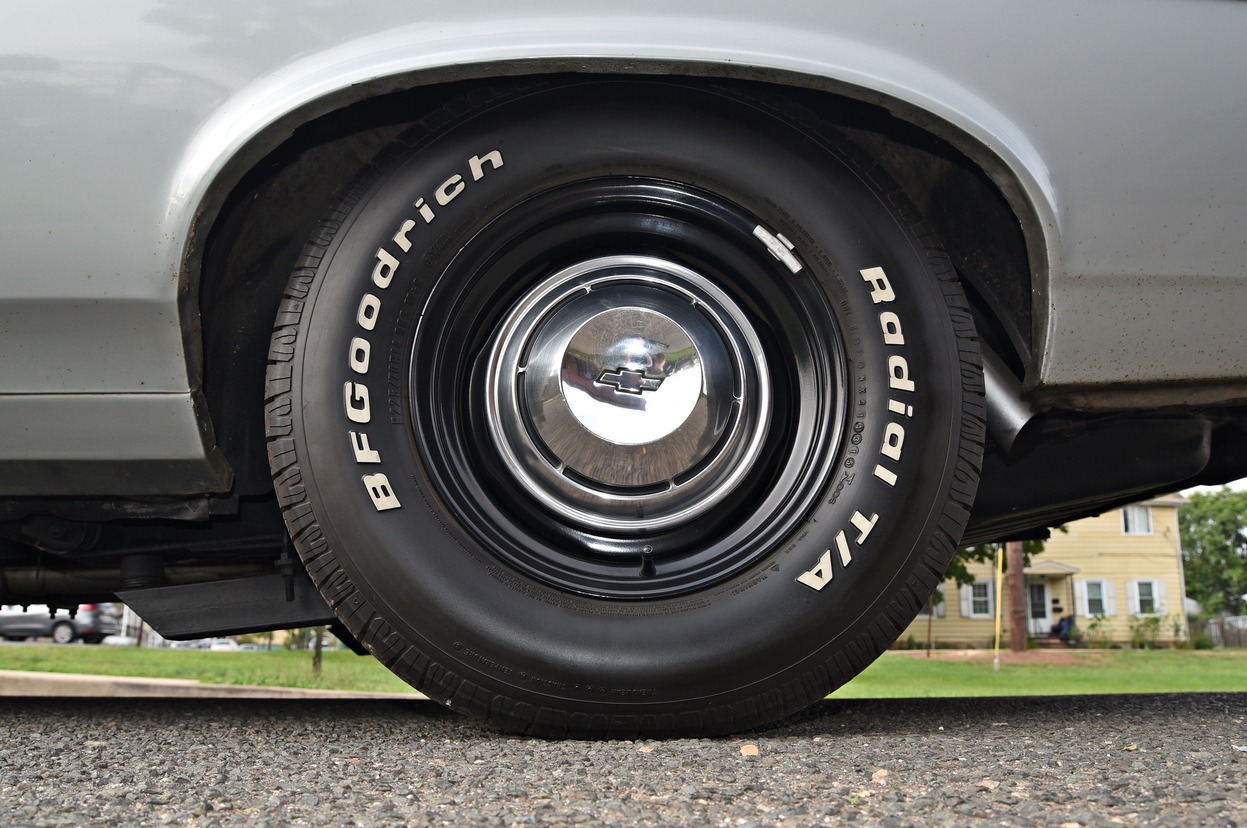 Dennis went on to employ the car as a daily driver and then shortly thereafter decided to de-commission it; using it only as a second car when needed. He also began drag racing the Nova on the weekends, a hobby that became a passion for him over the next several years. Dennis never modded the ride in any major way, adding just headers, slicks, Hurst shifter, and traction bars—a true Day Two ride.
"I started racing the Nova in 1971 when I entered the stock classes, which permitted the small modifications I had done on the car. Over the years I ran in A Stock, B Stock, and B Experimental Stock. The car ran mostly low 13s and sometimes broke into the 12s. My best top speed was 111.9 mph through the traps," Dennis recalls.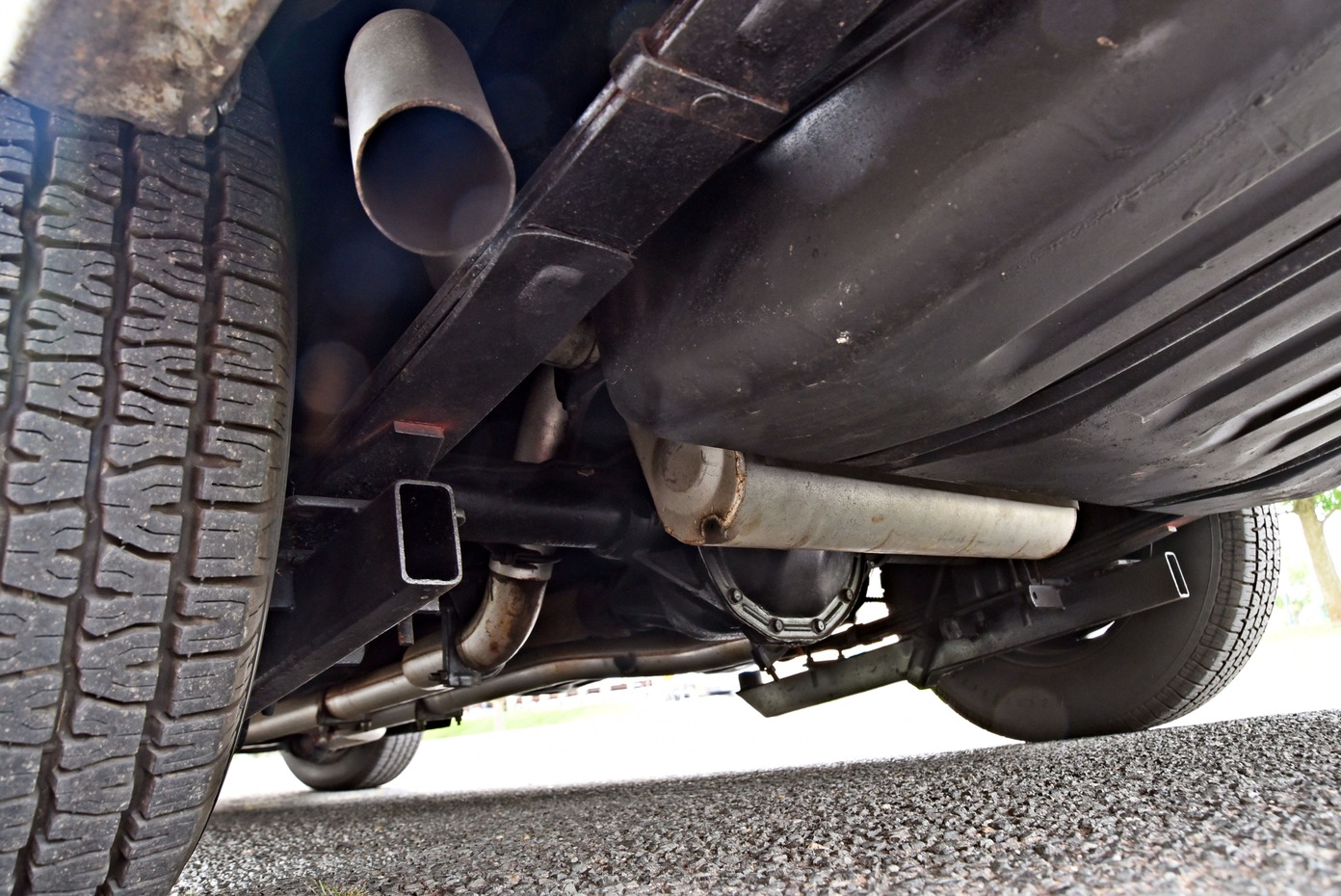 With the start of bracket racing in the late '70s, Dennis decided to call it quits. "A lot of us did not like the new system, so we lost interest in racing. After seven seasons of quarter-mile showdowns at Raceway Park in Englishtown, New Jersey, and Island Dragway in Great Meadows [New Jersey], I put the car away. That slumber ended up lasting 38 years," Dennis tells.
More Nova Love… Street-Driven 1970 Nova Runs 9-sec ¼-mile ET's
Dennis tried to run the car every couple of months by driving up and down his long driveway. However, that soon stopped, and the car sat and became a "mouse house," so to speak. Later, he moved it to his father's garage where it sat stagnant for 15 years. "At that point I got concerned the engine would seize. I put Marvel's Mystery Oil in all the cylinders and let it sit. I then started cleaning out the interior and got rid of its new occupants," Dennis states.
Finally, after nearly four decades of non-use, in 2016 he decided to get the Nova back on the road. "I flatbedded the Nova down to Corbo's Automotive Service in Somerville, New Jersey, to help regain its road worthiness. It showed only 17,600 miles on the odometer at that point. They changed the fluids, the master cylinder, and replaced the rusty brake parts. The original carb was also rebuilt and the seized clutch was freed up. Once back at my house, I spent weeks cleaning mold from the interior and tackling the mouse nests," Dennis says.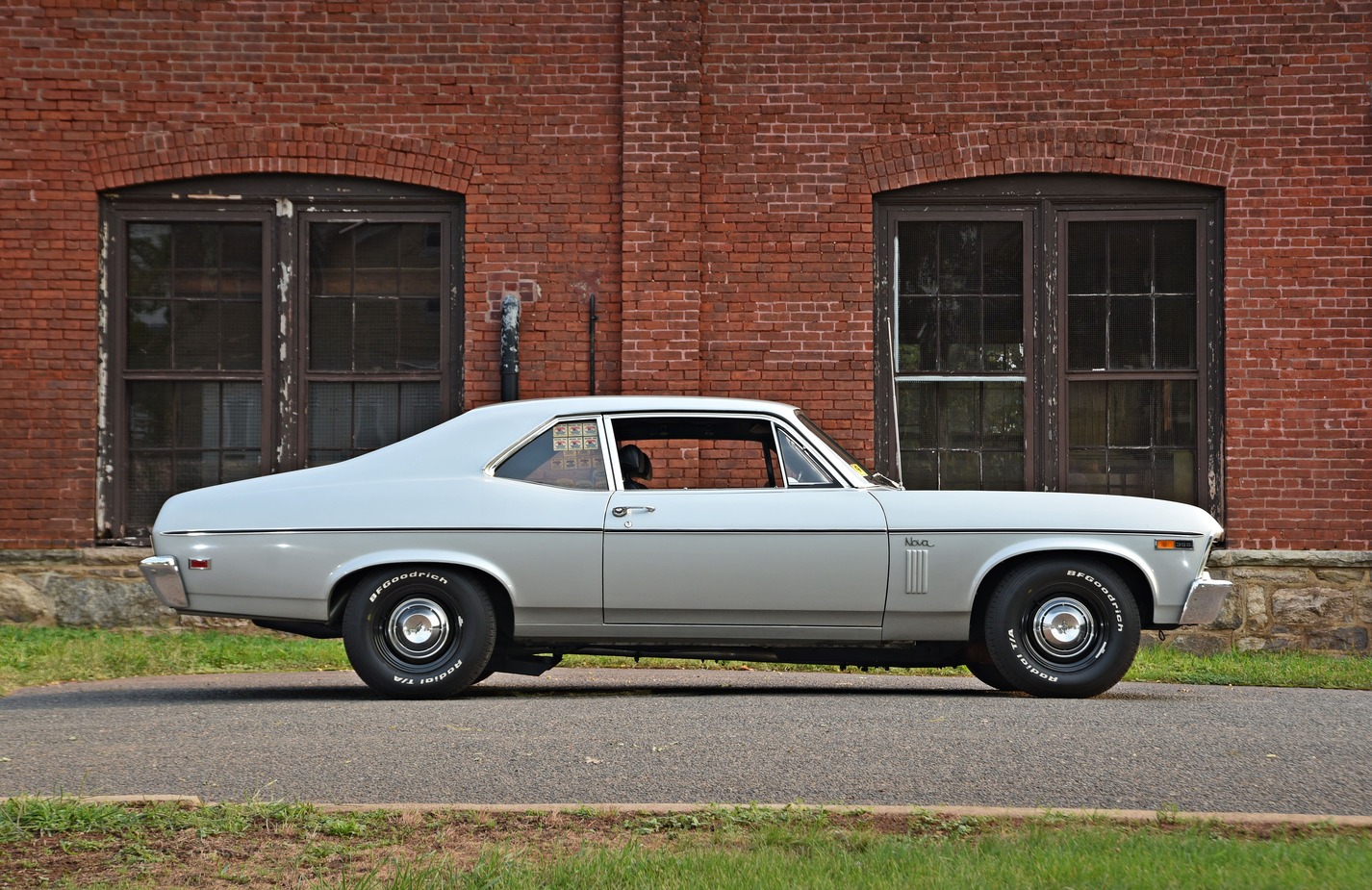 With his low-mile survivor back on the road, Dennis is not afraid to take it out and put a few more turns on the odometer. "I put an average of 1,000 miles a year on it, taking it to the local car shows. The odometer now shows 23,000 miles. People always ask if it was restored or if it's a clone. Not a chance. This is an original ride. I'm now contemplating opening up the headers and bringing it back to Island Dragway to let it rip. I'd get a kick out of that."
TECH CHECK
Owner: Dennis Linkroum, Bridgewater, NJ
Vehicle: '69 Chevy Nova
Engine
Type: Chevy big-block
Displacement: 396 ci
Compression Ratio: 11:1
Block: Cast-iron four-bolt mains
Bore: 4.094 inches
Stroke: 3.760 inches
Cylinder Heads: Original cast-iron square-port heads with 2.19 intake/1.72 exhaust valves
Rotating Assembly: Original forged crank, forged dimple rods, cast-aluminum pistons
Camshaft: Original solid lifter
Ignition: Stock
Induction: Original aluminum high-rise manifold, Holley 4150 780-cfm carburetor
Exhaust: Stock manifolds with replacement Flowmaster transverse muffler
Built By: GM
Tuned By: Owner
Output: 425 hp and 445 lb-ft torque
Drivetrain
Transmission: M21 close-ratio
Rear: Chevy 12-bolt Posi-traction rearend with 4:10 gears
Chassis
Steering: Stock manual
Front Suspension: Stock
Rear Suspension: Stock with Lakewood traction bars
Brakes: Stock front disc, rear drum
Wheels & Tires
Stock 14×7 steel wheels, BFGoodrich T/A radial 225/70R14, front and rear
Interior
Seats: Stock
Upholstery: Stock original vinyl custom interior
Gauges: Stock with console gauges (RPO U17) and L78 only tach
Steering Wheel: Stock
Carpet: Stock
Shifter: Hurst
Exterior
Paint: Cortez Silver original
Hood: Stock
Grille: Stock