Ridler Winning '31 Chevy Coupe
By Brian Brennan   –   Photography by Eric Geisert
Rick and Patty Bird from Bellefonte, Pennsylvania with their 1931 Chevy coupe take home the Don Ridler Memorial award – The Ridler Award.
It's time to wrap up the 69th Annual Meguiar's Autorama presented by O'Reilly Auto Parts. But it's also time to unveil the Don Ridler Memorial award-winning entrant. The Ridler winner is indeed a prestigious award and can make a hot rods history and skyrocket a builder's fame. So, it's no wonder the Ridler award is looked upon with such reverence.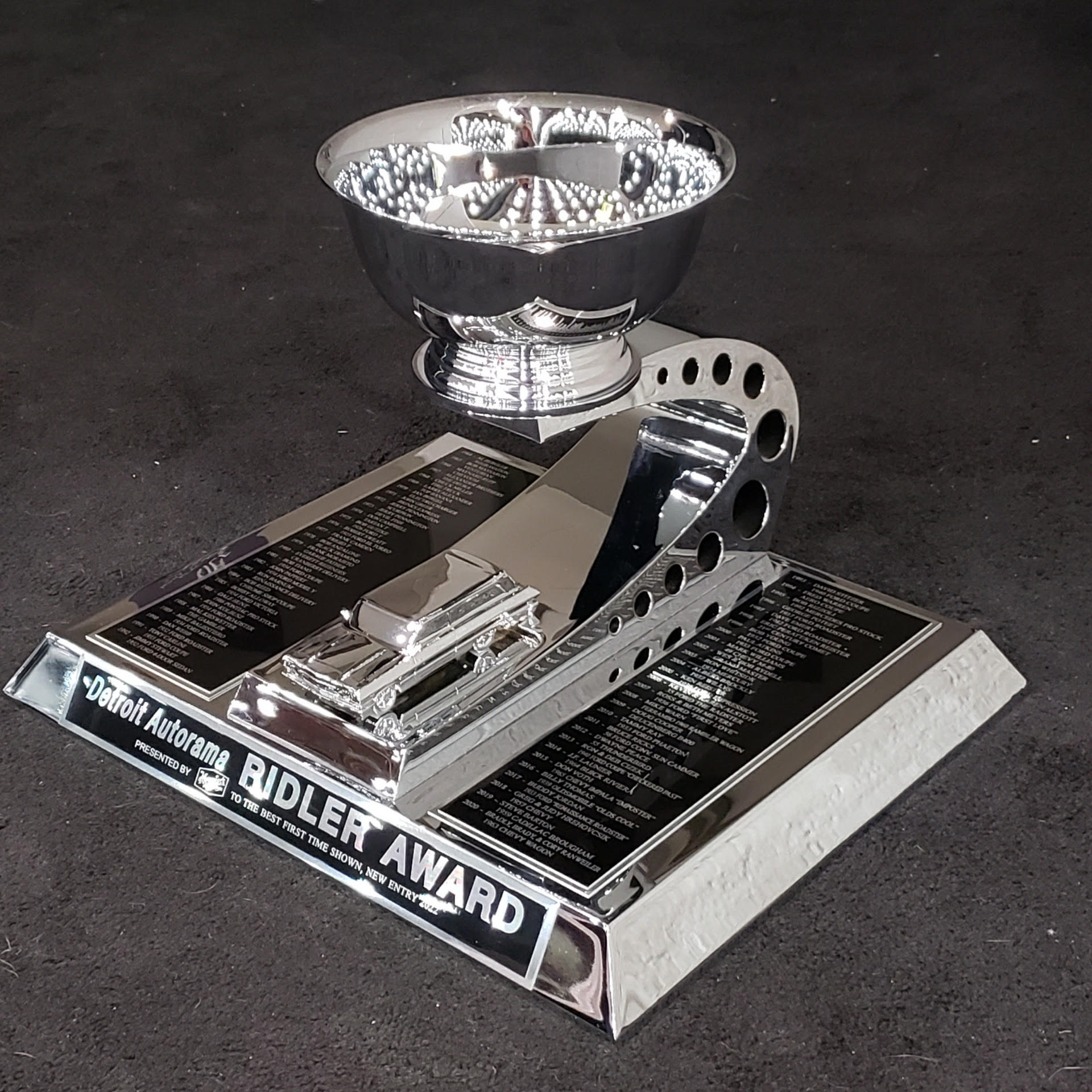 The BASF Great 8 Finalists have now been whittled down to one-single car and that one takes home the $10,000 check, the custom trophy, and the name "Ridler winner". The coveted Meguiar's Ridler winner for 2022 is the '31 Chevy belonging to the Bird's.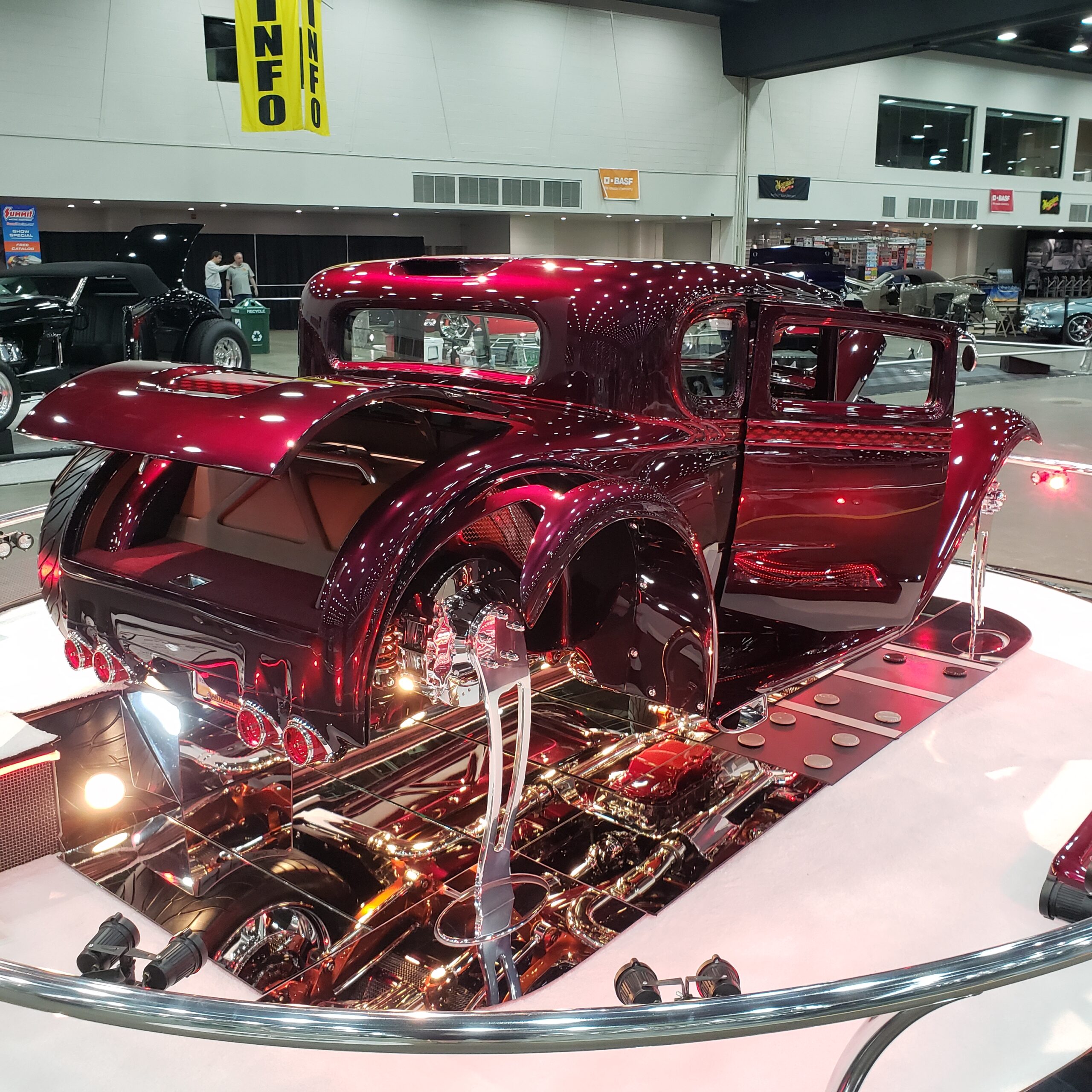 The '31 Chevy coupe is chopped 5 inches and features PPG Vibrance Wineberry and Orange Glow over various basecoats. Built by Pro Comp Custom they have prepped this hot rod for Ridler competition. Nestled between the framerails is a Shafiroff W-Series 509 Chevy V-8 with Nelson Racing Twin 72mm turbos, custom Hogan intake manifold, Holley water methanol injection, custom fabricated headers, and exhaust system.
The chassis is a custom fabricated featuring a front four-bar with a chromed straight axle with cantilevered front suspension. A polished Winters Championship rearend is positioned with a four-bar along with Mittler Bros. Hydroshox front and rear. All this rides on custom wheels from Billet Specialties measuring 18×7 and 20×15 with Mickey Thompson Sportsman rubber with 26x8R18 in front and 33xR20 in the rear.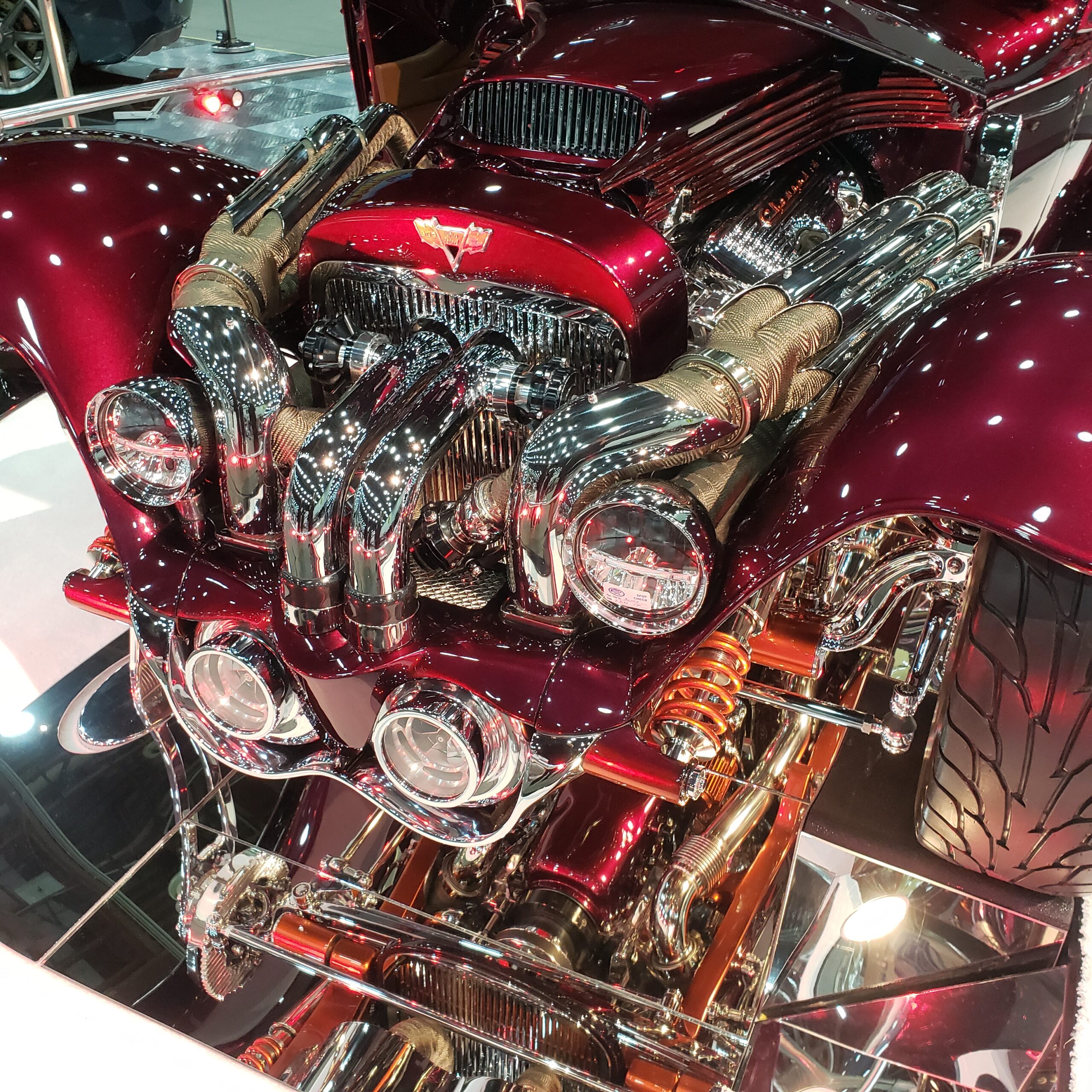 The interior features a great deal of custom work with its dash, center console, overhead console, seats, door panels. The dash is outfitted with custom Classic Instruments gauges. MR
Ridler Winning '31 Chevy at Detroit Autorama