Period-Correct Gassers Race Heads Up at Knoxville Dragway
By Tommy Lee Byrd  –   Photography by the Author
The modern interpretation of the term "gasser" has gone well beyond the threshold of accuracy. We see street gassers at car shows and cruise nights, and while those cars are often built with good intentions they are not typically built with history in mind. That's what we like about the Southeast Gassers Association. Even though most of the cars feature modern parts inside the engine and transmission, they are otherwise accurate representations of the gasser wars of the '60s. The rules package is strict, and the racers are dedicated to going as quick as possible in true heads up drag racing.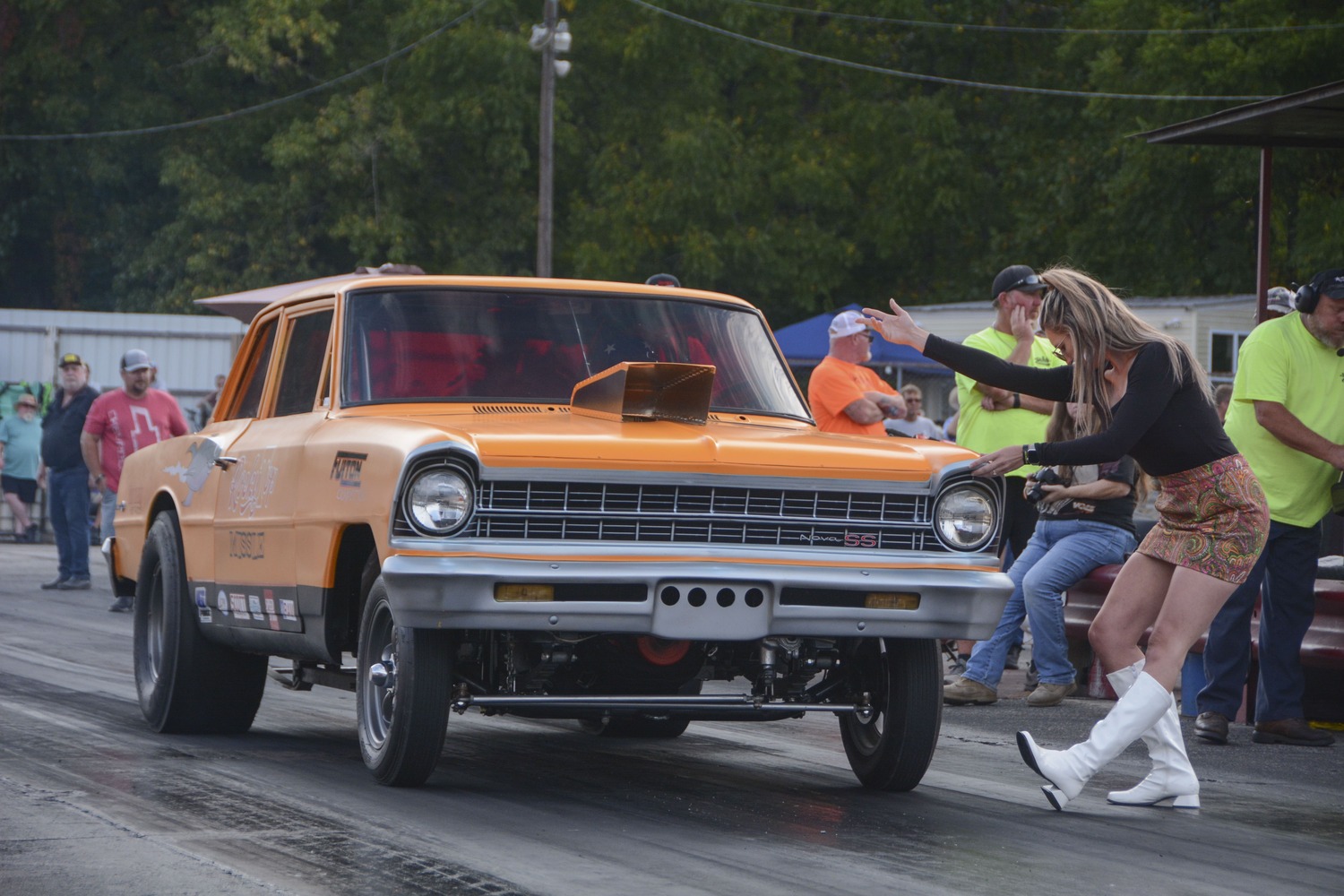 The Southeast Gassers Association recently converged on Knoxville Dragway in Maynardville, Tennessee. This track has history dating back to the '50s, but it was an oval track during that time. During the '80s, an eighth-mile dragstrip was built on the oval track's front straightaway. Knoxville Dragway is under new ownership for the 2022 season, and Wes Clapp and crew made a huge effort to roll out the red carpet for the Southeast Gassers Association group.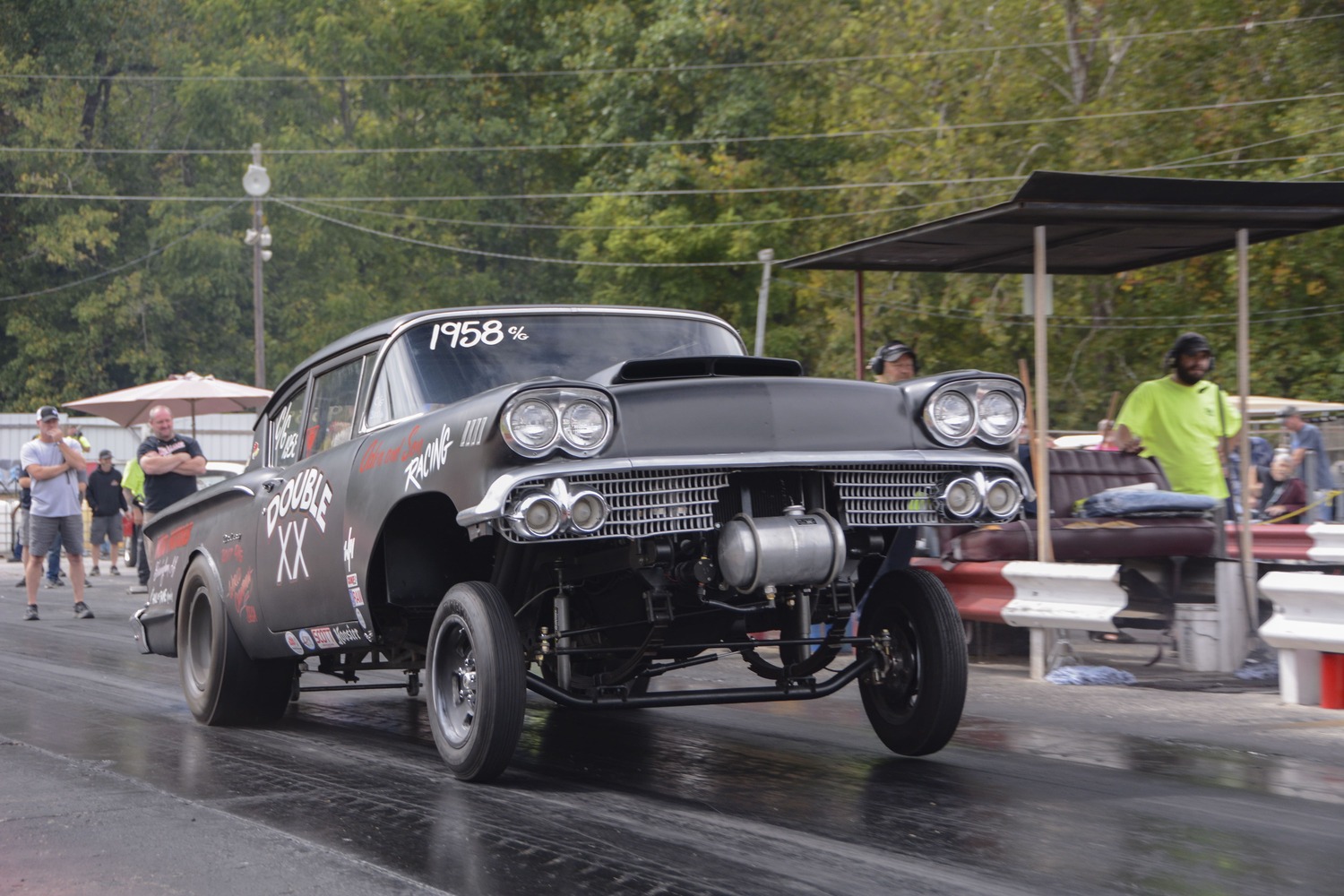 Check out more All Chevy Performance Event Coverage Here!!!
The race kicked off at 1 p.m. with qualifying, which involved two rounds of side-by-side action to set the field for A/Gas, B/Gas, C/Gas, H/Gas, Super Stock, and A/FX. The main attractions are the top three gas classes and Super Stock, as these classes were racing for a purse of more than $14,000. With so much money on the line, this year's event was given the name "Jackpot Nationals." In case you were wondering, the H/Gas class is designed for vintage VW and six-cylinder-powered cars and trucks, and it is currently an exhibition class, as is A/FX, which is a class that pays tribute to the early days of altered wheelbase cars.
By dark, the fields had been narrowed down to the finalists. The stands were still packed and the cheers were intense during those final rounds. One of the cool things about Southeast Gassers racing is that the scoreboards do not display the elapsed times. This keeps the spectators guessing, even if a particular car has the field covered by a decent margin. In the case of the Jackpot Nationals at Knoxville Dragway, there were no run-away winners—all of the rounds featured close side-by-side racing. There are no bracket classes in the Southeast Gassers Association and there are no automatic transmissions. This creates an exciting atmosphere, with big-time rpm, wheels-up launches, and wild passes.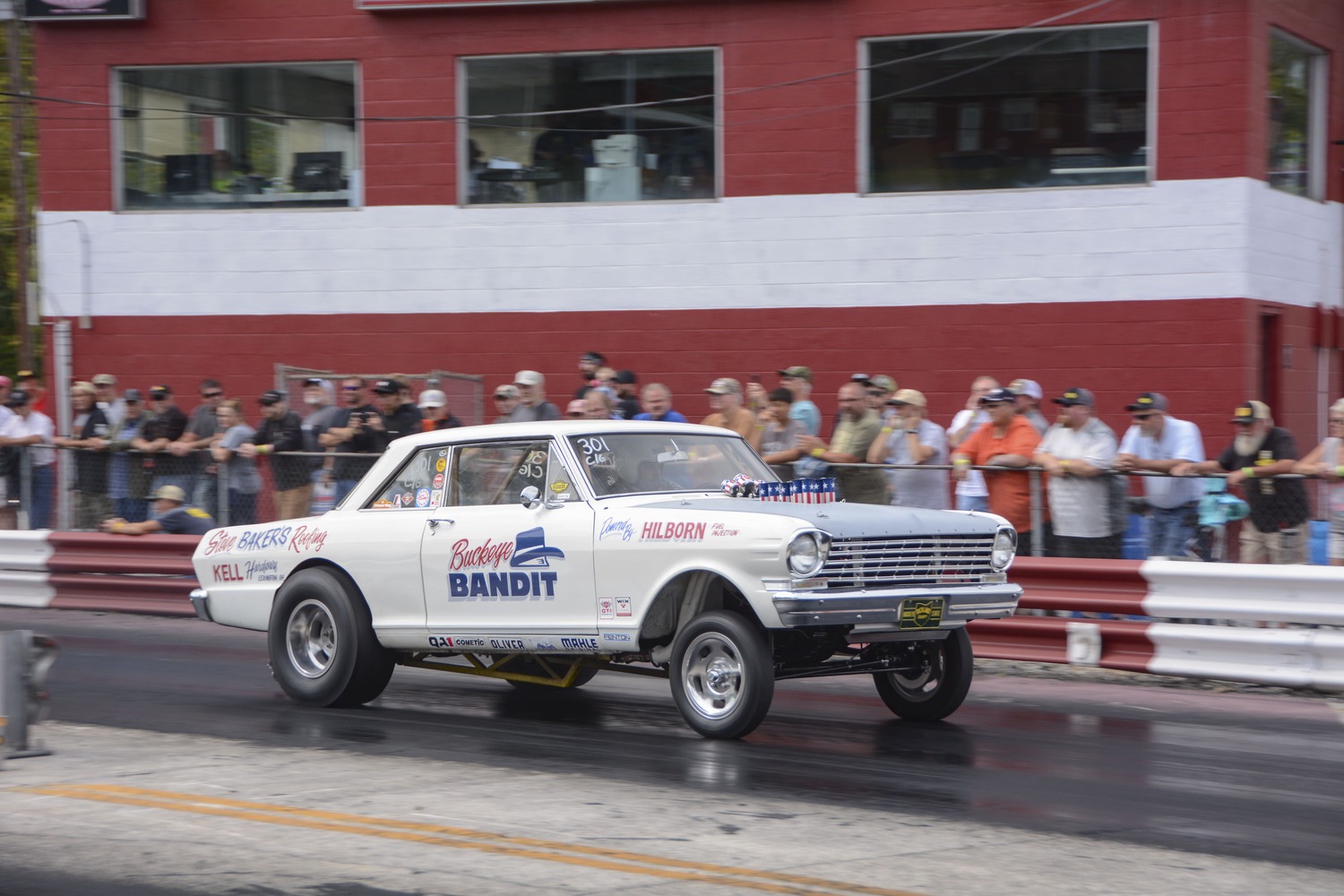 Ultimately, it was a diverse group of cars that made it to the finals. Super Stock was a Chevrolet versus Pontiac battle, with Ron Allison's Chevrolet coming out on top. Then, C/Gas came down to two crowd favorites: Todd Oden in his '58 Chevrolet and Bill Wilson in a wheelstanding Studebaker pickup. Bill Wilson came out on top. B/Gas final round action featured Daniel Haynes' Ford Falcon going up against Ted McKee's "Rocky Top Missile" Chevy II. Haynes came out on top, but not without a fight! Finally, it was A/Gas, the top dogs of the Southeast Gassers Association. Another Ford versus Chevy battle positioned Gabriel Burrell in his Model A Ford against Kenneth Phillips and his wild Corvette gasser. In a side-by-side battle, it was Phillips turning on the win light.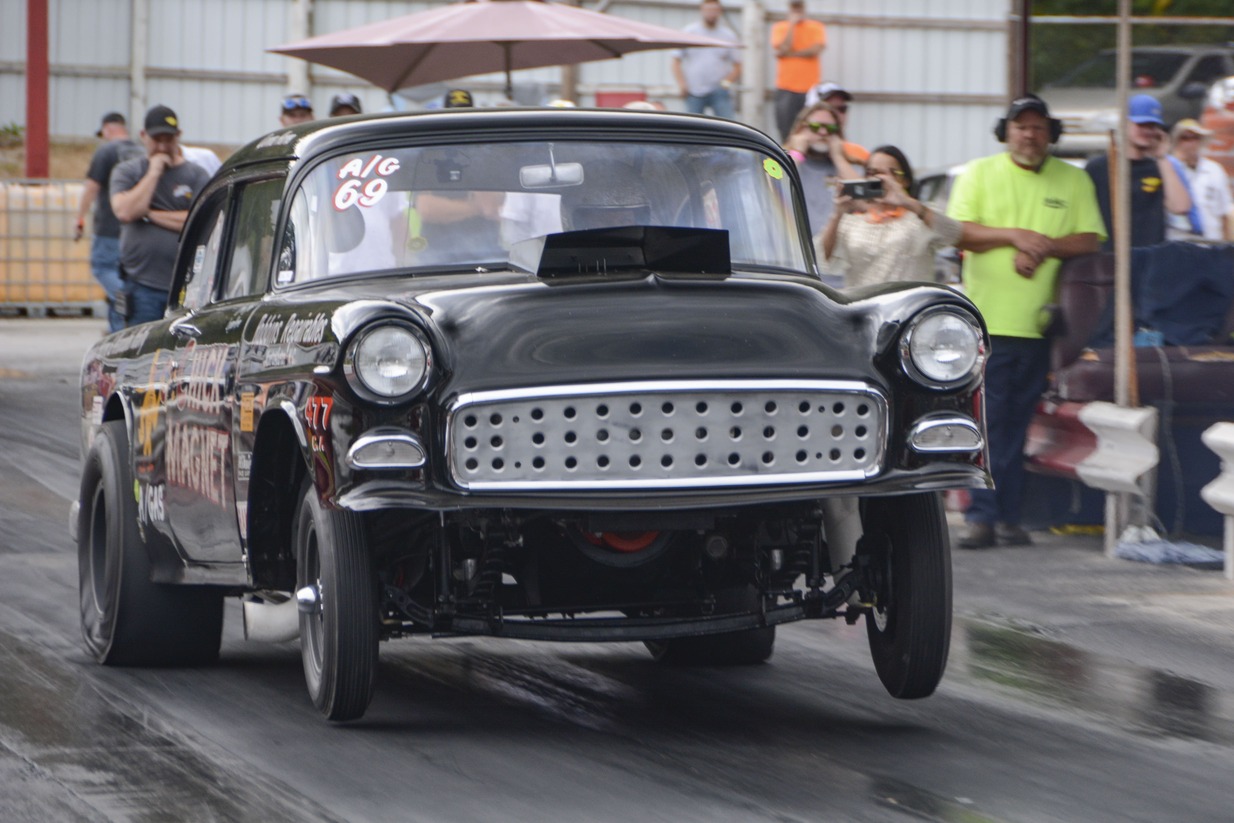 Check it out: Chevys Flex Some Muscle at the 2022 Grand National Roadster Show
Overall, it was an exciting day of racing, and we're happy to bring you all the highlights from this annual event that never fails to provide thrills to the thousands of fans in attendance.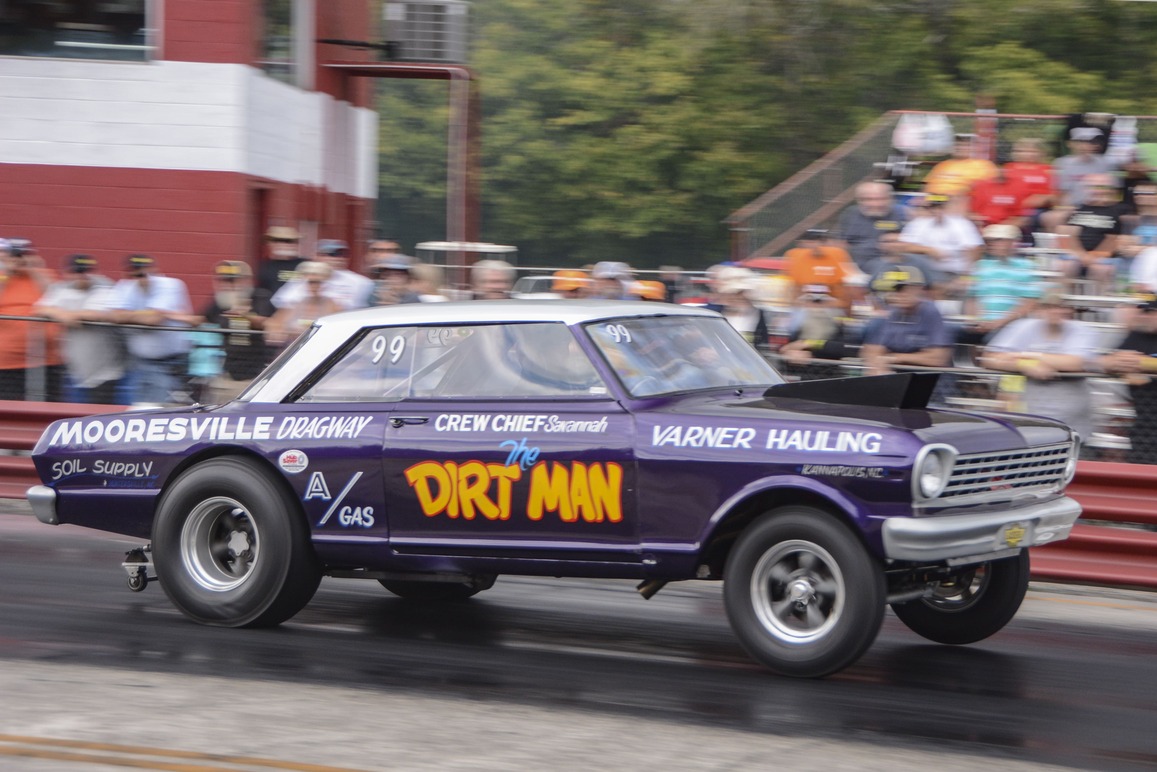 If you want to experience a Southeast Gassers Association race in person, check out southeastgassers.com for the full schedule of events.