By Tommy Lee Byrd   –   Photography by the Author
Nostalgia drag racing has been hot for well over a decade. The phenomenon actually began in the '80s as drag racers brought vintage drag cars out of the mothballs and put them back on the track. Then, gassers made a big comeback in both drag racing and street configurations. Through the years, the exact definition of a gasser has gotten a little fuzzy, but one group is certainly helping clear the air when it comes to authentic, old-school gassers. It's the Southeast Gassers Association. This fast-growing group offers side-by-side, heads-up drag racing that is true to the mid '60s in nearly every way.
Quain Stott started the group several years ago and has developed a strict rules package to best replicate the gasser action that influenced him as a child. The group has three gas classes: A/Gas, B/Gas, and C/Gas, all separated by a cubic inch to weight ratio. That's how the classes were split in the '60s, and it seems to work well in modern racing. C/Gas weighs in at 10 pounds per cubic inch, B/Gas weighs in at 8 pounds per cubic inch, and A/Gas cars weigh in at 6 pounds per cubic inch. There are weight breaks for certain combinations, and minimum weights for each class. Stott and his group have stayed true to tradition by enforcing strict appearance rules that include the car's stance, wheels, engine setup, and induction design. In addition to the three gas classes, there is a new Super Stock class, which is gaining in popularity. In Super Stock, the cars do not have straight axles and they're limited to a Hoosier spec tire, which measures 7 inches wide. All classes must use a manual transmission with a clutch—no Lencos or clutchless setups.
With more than 80 cars registered to compete, the folks at Knoxville Dragstrip prepared the eighth-mile track for battle. Fans came out in record numbers to watch the event, and the wild action kept everyone excited, all the way down to the final round of eliminations. It was a day filled with wheelstands, wild rides, and killer side-by-side passes, so take a look at the highlights in our photo gallery.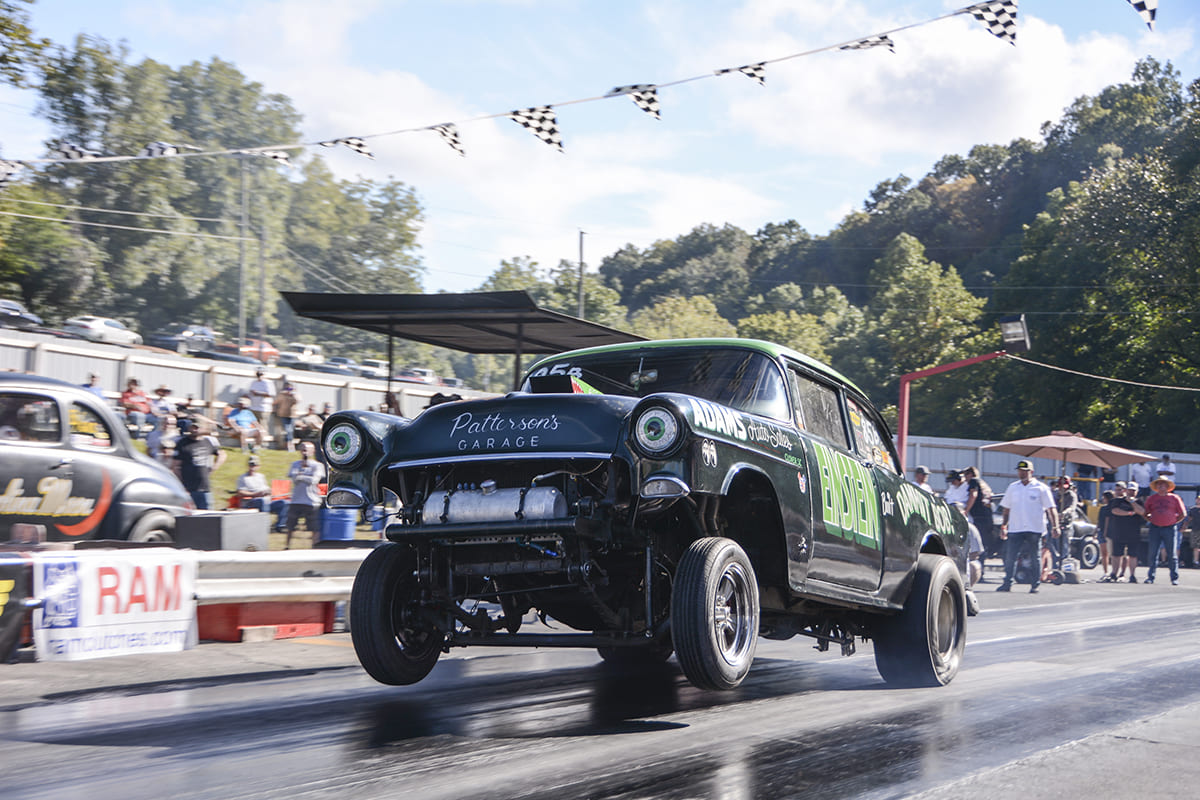 If you'd like more information on the Southeast Gassers Association, visit www.southeastgassers.com to find a race near you!
Time Machine - The Southeast Gassers Association Takes You Back in Time