A Look at the 2023 Grand National Roadster Show's Al Slonaker Memorial Winner, … '60 Buick Invicta Custom.
The Grand National Roadster Show has long been known for its America's Most Beautiful Roadster perpetual 9-1/2-foot-tall trophy but things have expanded. Now the GNRS is known for the Al Slonaker Memorial Award and its perpetual custom-made billet trophy, and a check presented to the winner for $12,500! All of this is made possible through the Rod Shows group with special thanks to ARP Fasteners for supporting and promoting the award. This year's Slonaker winner is the X60 Invicta Custom based on a '60 Buick Invicta built by Cal Automotive Creations (CAC) for George and Angela Eliacostas.
Located in Building 6 you will have found 11 amazing cars and trucks competing for the prestigious award. The award itself is named after the National Roadster Show (as it was called in the beginning) founder Al Slonaker and his wife Mary. In honor of the Slonaker's they would be very proud of how their name is being represented to modern day hot rodders.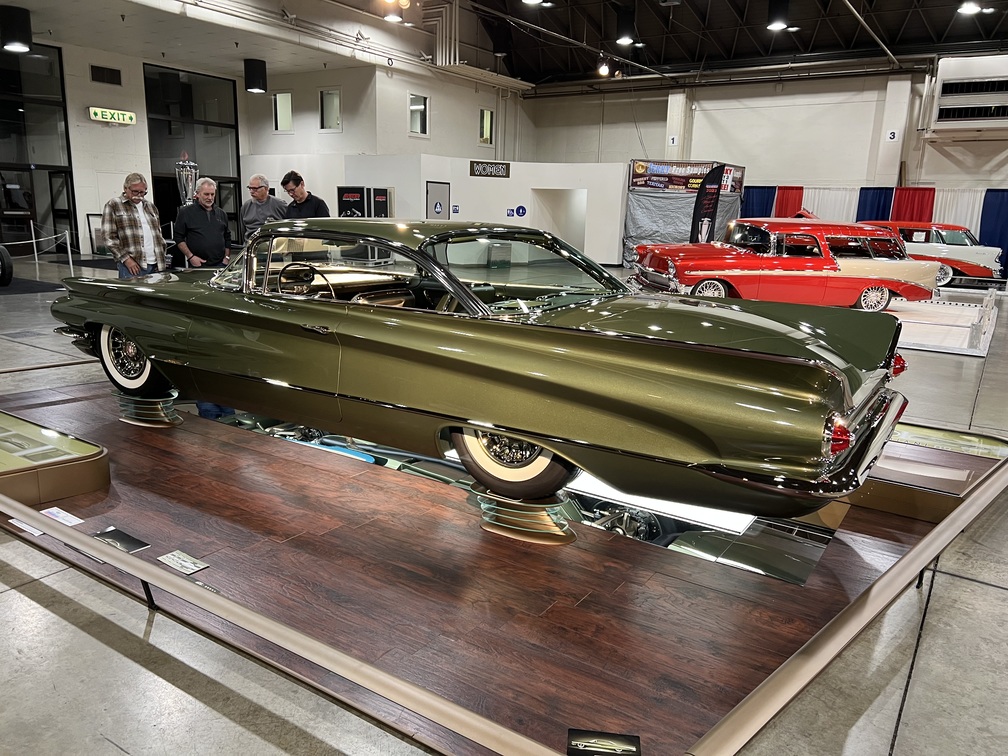 The Slonaker winner was selected from these competitors and competitors they are with an amazing list of truly well-built and high crafted hot rods.
Carl Akins 1932 Ford coupe
Bruce McDowell 1934 Ford coupe
Thomas Bengtsson 1957 Chevrolet Bel Air
Ken Reister 1956 Chevrolet Nomad
Neil Braun 1937 Buick coupe
Danny Schaffer 1967 Ford Mustang
George & Angela Eliacostas 1960 Buick Invicta
Steve Schock 1932 Ford coupe
Dennis Kilpatrick 1929 Ford coupe
Cody Walls 1949 Buick Sedanette
Lori Mabe 1934 Plymouth four door sedan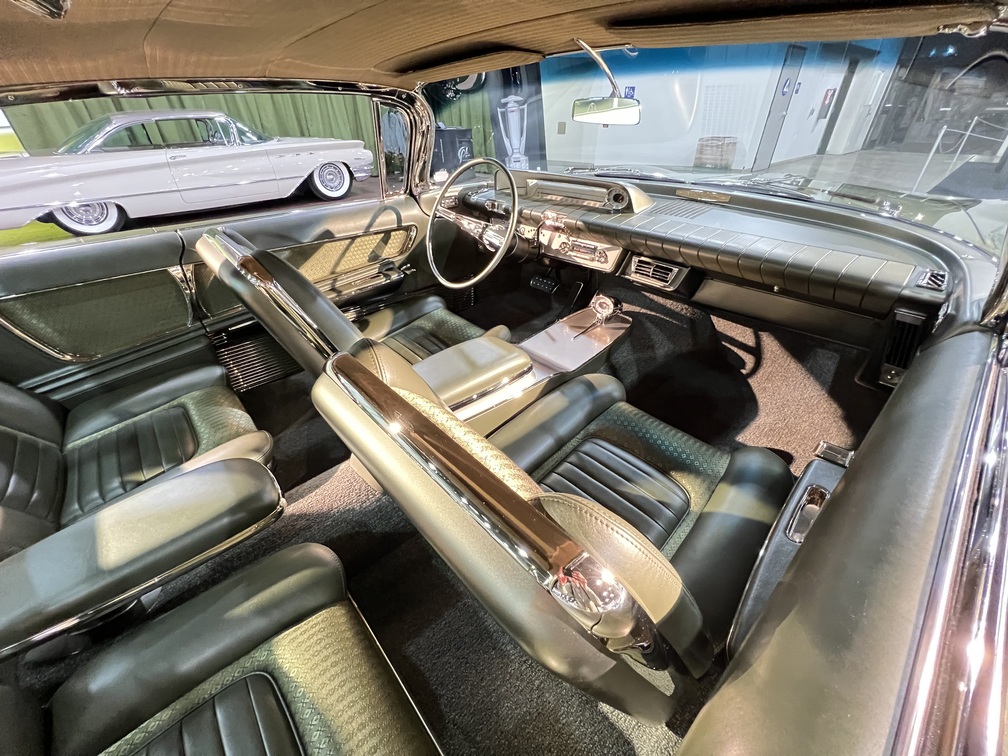 2023 GNRS Al Slonaker award winner is the … '60 Buick Invicta Custom.
The '60 Buick Invicta was original built during a time when long and flowing lines were the norm. These incredibly massive cars truly earned the nickname of "land yachts" and with that they too were spacious and comfortable (for the day) riding cars. The X60 Invicta Custom consumes 222.0 inches of overall length disguising 122.25 inches of wheelbase.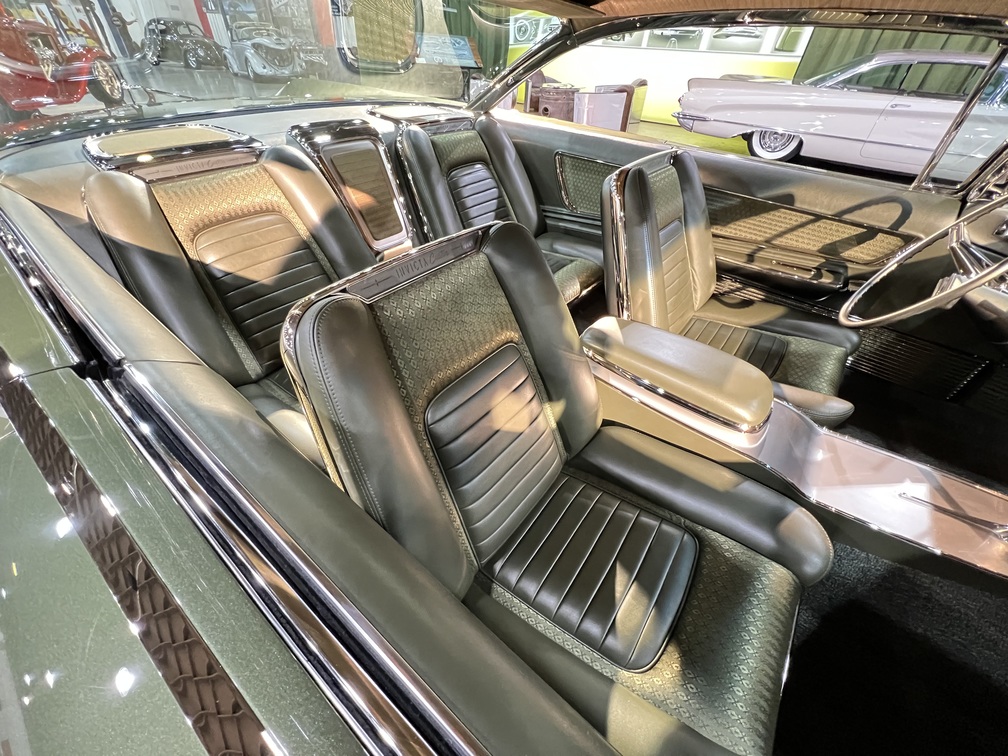 Of course, The "big" V-8 was coming into its own and while the X60 Invicta Custom, as it is called, retains the same factory-correct 401 Nailhead it has been brought into the modern era by Cal Automotive Creations by the watchful eye of Andy Leach and the staff at CAC. Now the V-8 features a crank-driven supercharger with a custom-made bracketry for the blower. All of this is backed up to a Bowler Performance 4L80E automatic. You will also find the obligatory accessories related to driver and passenger comfort such as power steering, Vintage Air A/C conditioning, GM Wonderbar radio modernized with Bluetooth technology, digital instrumentation, and a '60s era new old stock seat and headliner material while stitched over rare Invicta hardback bucket sets.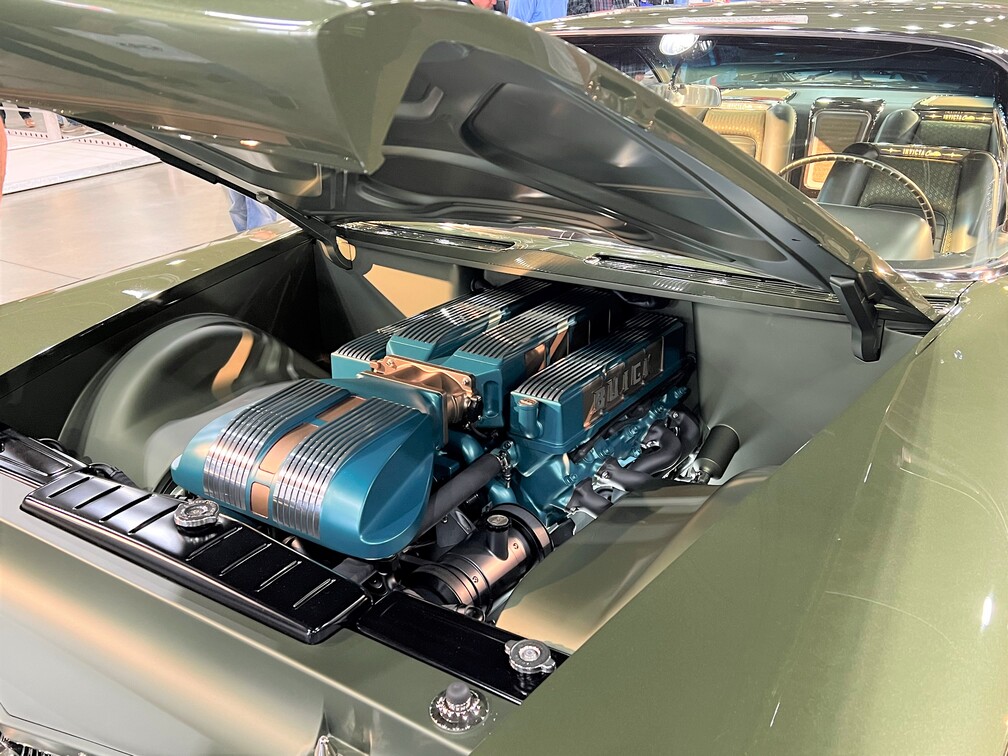 The wheels, be careful here, are wrapped with wide whites, giving the feel of the '60s. Yet these are one-of-a-kind wheels are designed to look like the originals … but they are not. The nine-piece interlocking component wheels, 19×9 and 19×11, do feature faux machined white wall tires giving the illusion of vintage rubber but riding on truly modern Pirelli performance tires measuring 255/40R19 and 265/50R19. Of course, a car of this era would have loads of brightwork and special thanks is given to Advanced Plating for coming through once again setting the chrome and other brightwork apart.
The body does give the illusion of a stock appearance but does feature 2 inches in the front of wedge sectioning, the front wheel well opening is moved forward 1-1/2 inches, and the motor and firewall were setback 6 inches. The hood too was lengthened while the cowl section was reduced in size. This is just the beginning of what was done to the factory sheetmetal. There is plenty more to see.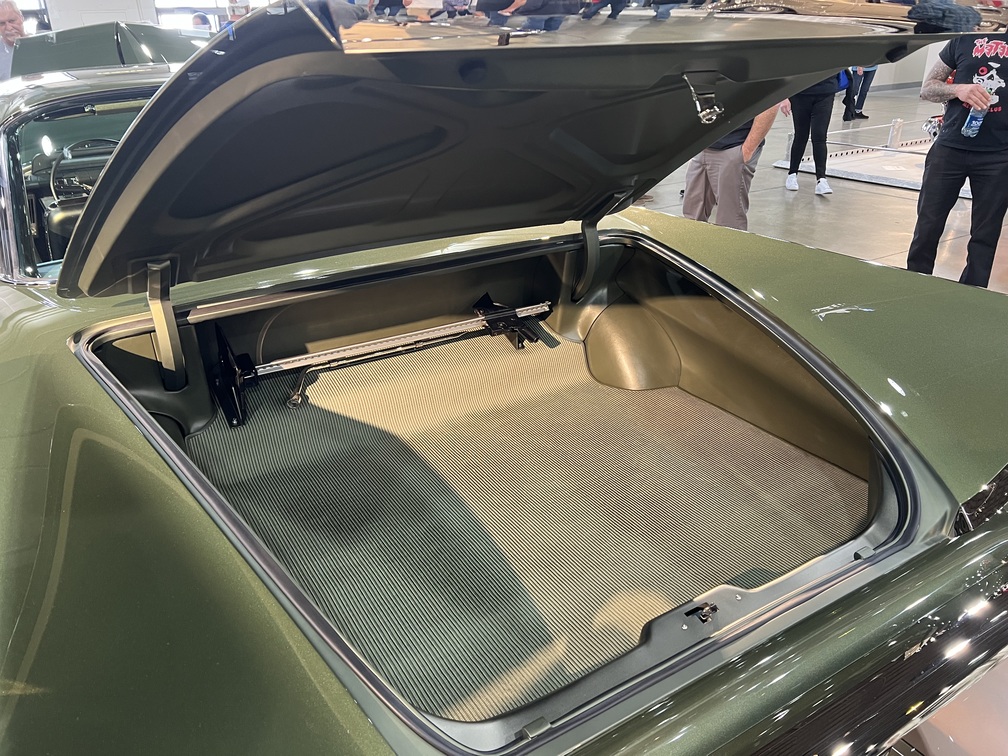 Th custom chassis features a one-off IRS four-link pocketed into the framerails, while the front utilizes machined upper and lower control arms. You will find Baer brakes, six-piston in the front and four-piston in the back, along with Penske coilovers shocks at the corners.
The X60 Invicta Custom is truly a work of art as well as an excellent example of how far the amazing cars of the '60s can be taken in style and performance. Congratulations to Cal Automotive Creations for their amazing efforts on behalf of George and Angela Eliacostas who will proudly own and enjoy this piece of automotive art. MR