Our industry has accumulated history (lots of it) over the past many years. It's because of this history that we now have iconic hot rods. Many of us know of and can talk about these memory makers. Interestingly, many of these hot rods are so well known we can speak of their peculiarities without having seen them in person. Such is the case with "The California Kid," a chopped '34 Ford three-window coupe that once belonged to Pete Chapouris of then Pete & Jake's Hot Rod Parts. Oh, did I mention it has a distinctive flame paint scheme and the highly specific lettering on the door at the base of the window opening? (Today The Kid is owned by Jerry and Jason Slover, the current owners of Pete & Jakes, purchased in 1986, as well as Jim "Jake" Jacobs' distinctive '34 Ford coupe.) The California Kid '34 Ford three-window coupe can be found in a movie, subject of model kits, and countless magazine articles. The Kid is a generational hot rod bringing together car types whose age difference spans decades, but their passion is totally in sync.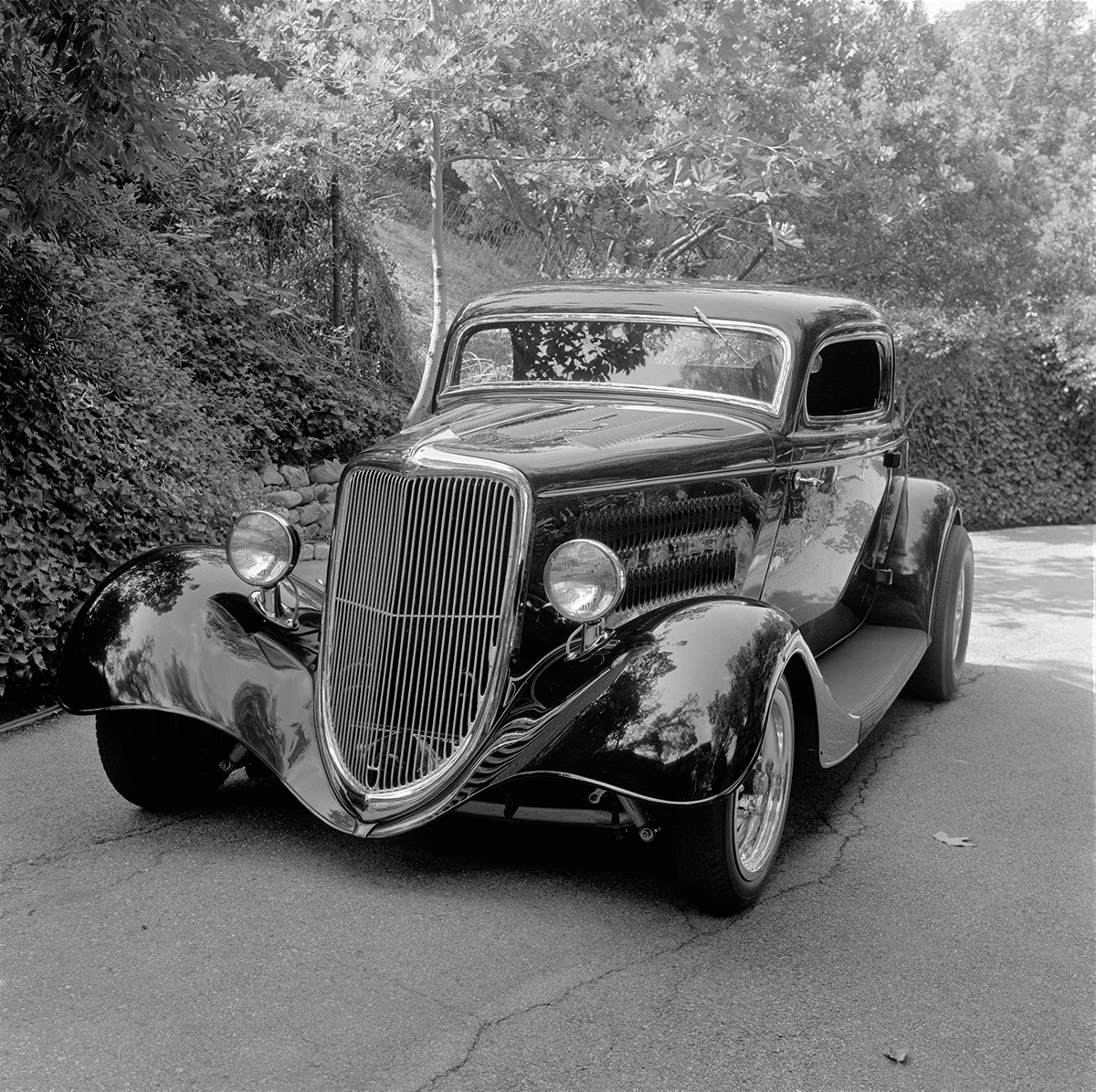 The movie, The California Kid, was released in 1974 about the time the '34 coupe was being finished. At the time the movie was shot the interior wasn't complete. In real life The Kid runs a small-block Ford but for close-up engine shots in the movie you can see that it is a small-block Chevy. These shots came from the American Graffiti coupe–remember that movie! The soundtrack for The Kid coming from the throaty roar of a potent four-speed Corvette. Notice I wrote four-speed. The Kid was to be a manual trans car when we all know in reality it is an automatic. Corvette side pipes were also bolted on for the movie (ugh!). The well-known and often seen rear nerf bar installed by Chapouris was deleted for the movie and in its place a black U-channel bumper was installed.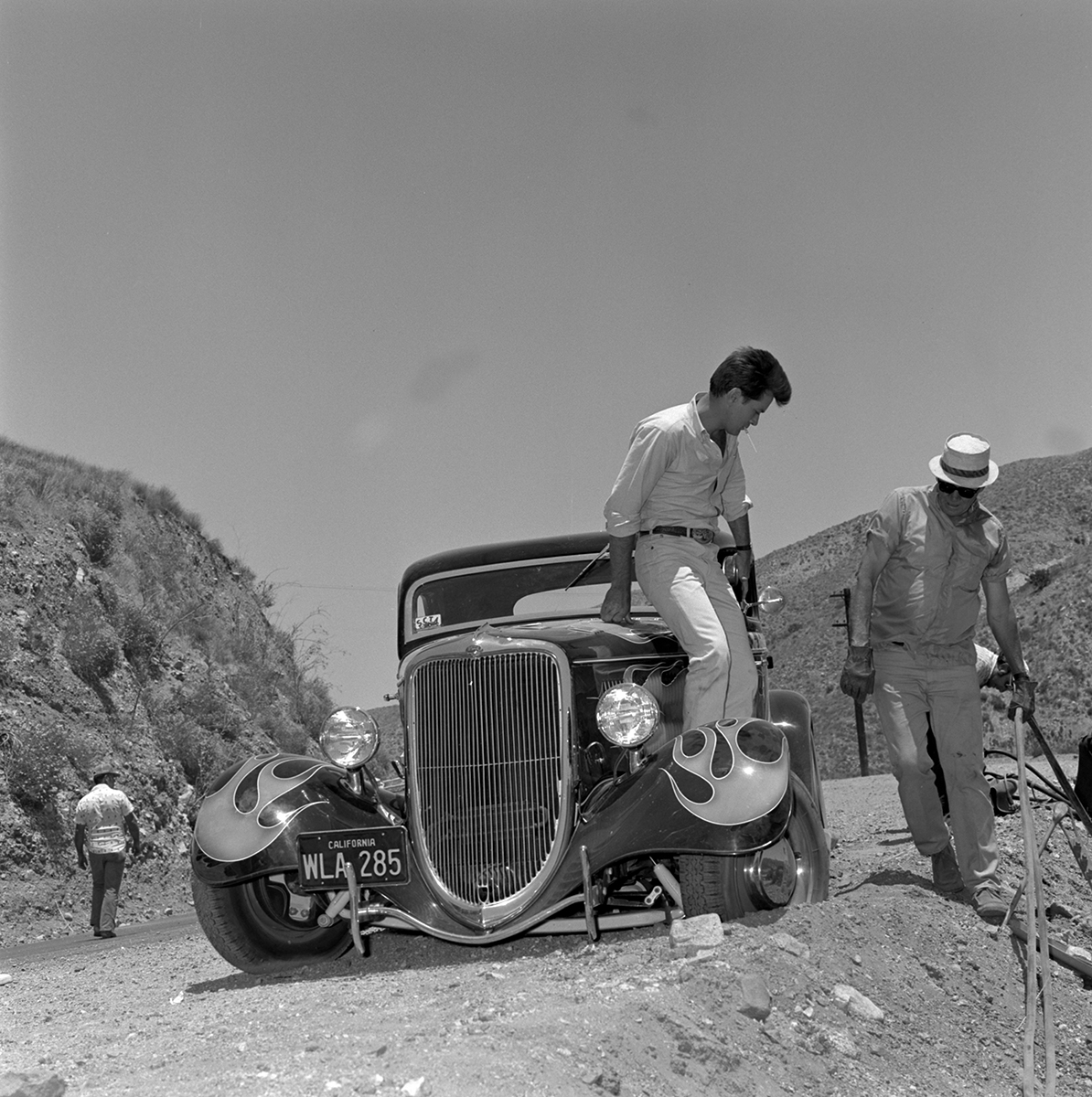 It should be mentioned that Chapouris as well as Jacobs are both iconic hot rodders in their own rights. What the two of them brought to our industry, especially in the '70s and early '80s, really gave all of us a leg up on building our own hot rods.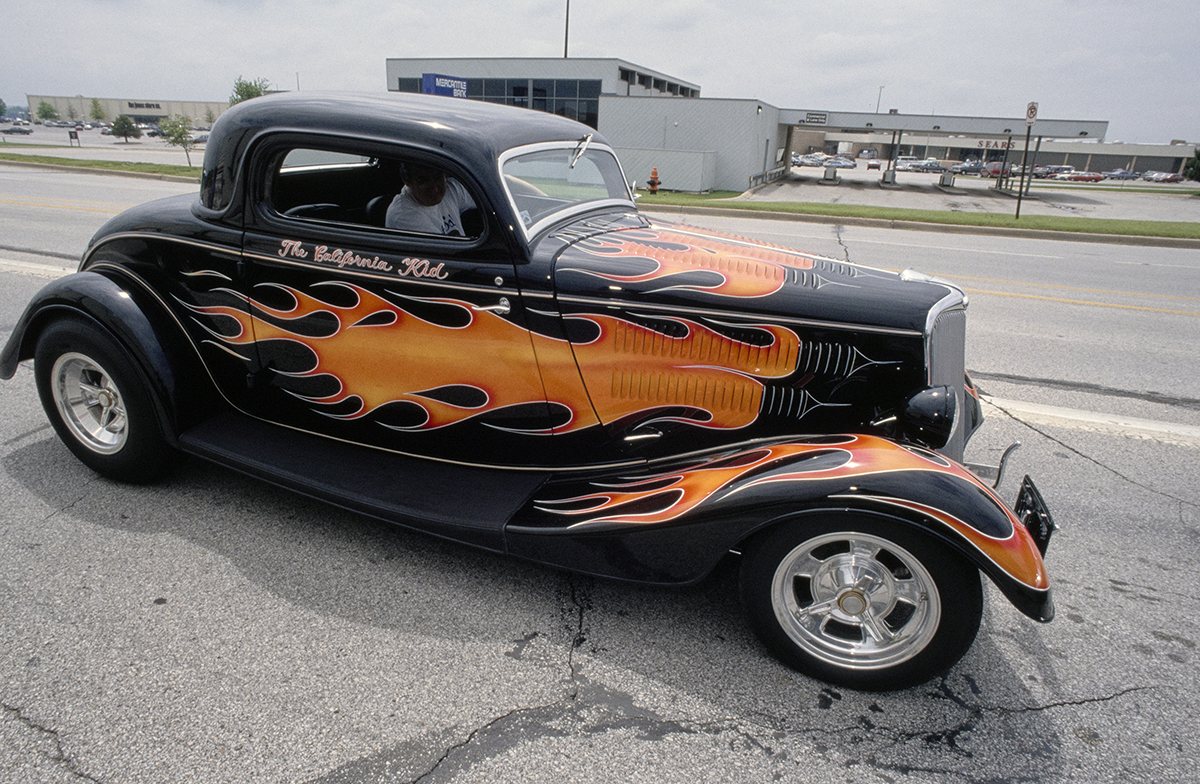 Read More: Losing Good Friend Pat Ganahl
If you want a good in-depth story that looks at the behind-the-scenes stories, then you have to go to Pat Ganahl's Rod and Custom posts. While there are any number of great tales from Ganahl's keyboard, the behind-the-scenes look at The California Kid (https://patganahl.com/2021/02/22/trailing-the-california-kid/) is a particularly fun read. MR