By Rob Fortier  –   Photography by the Author
I pity those of you over the age of 50 (maybe even younger?!) who don't have any kids when it comes to modern computer electronics—without my teenage son, I'd be lost when it comes to many things in this virtual world we live in! That said, I will be the first to acknowledge the vast advancements the performance aftermarket has made in recent years with everything from drivetrain components to instrumentation—especially the latter.
Not so long ago, Dakota Digital was known for primarily just what their name implies: blue LED digital gauges. Today, while Dakota still offers their proprietary instrumentation, they've made leaps and bounds in technological advancements to the point where it's almost as if they took two steps back instead of forward—and that's a good thing! Why, you ask? Well, one look at their line of HDX (and the newly released RTX) digital-analog factory-retrofit gauges for the Chevy C10 truck series (the entire line!) and you'd think they'd recreated the stock instrument clusters…that is, until you turned the ignition on for the first time and really got an in-depth look at what's actually behind those beautiful analog gauge faces.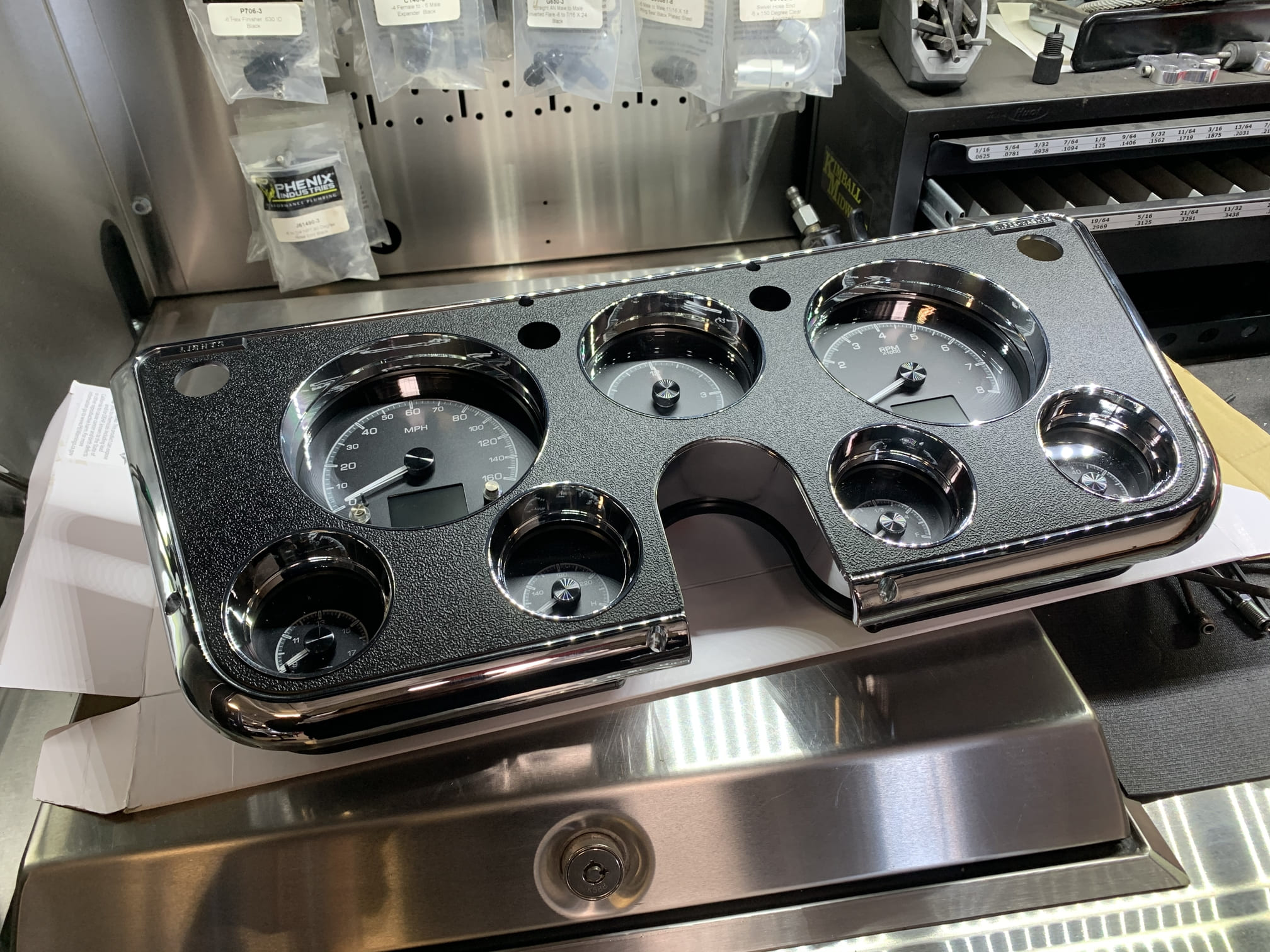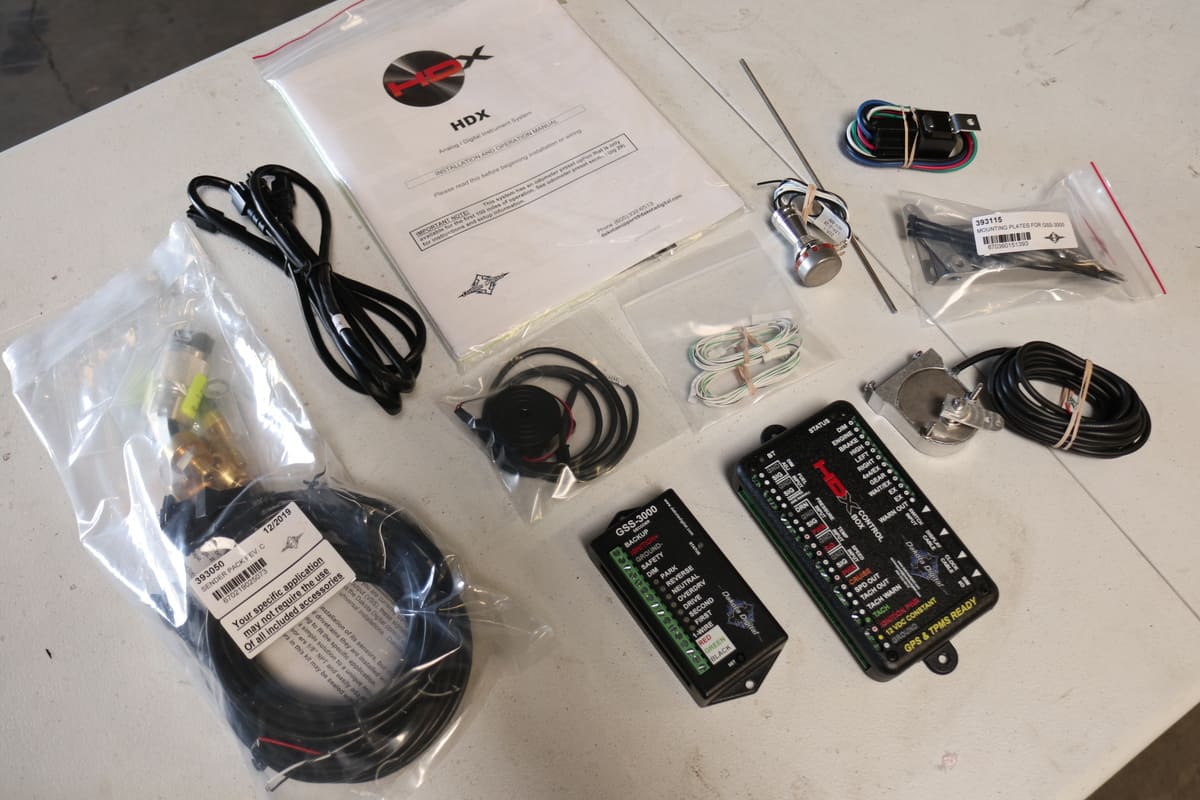 "Each HDX system allows the user to select independent illumination colors for the gauge readings and needles, as well as the message centers. Calibration and personal settings are manipulated with the built-in, capacitive-touch buttons, or the available Bluetooth app for Apple and Android devices. Each needle hub is black nickel plated spun-aluminum to match the buttons. All HDX instrument systems feature dead-faced indicators (turn signals, high beam, check engine, cruise control, parking brake, plus two user-definable), and a red, settable warning light for each gauge.  With our central control box, installation is greatly simplified with vehicle-harness sourced signals and supplied, solid state sending units connecting cleanly to their respective terminal."
Literally, Dakota's HDX system is a true plug-and-play; it bolts right up to your existing OE gauge bezel as well as any aftermarket reproduction—including their own, available separately (which we chose to use). Initial programming/setup is just as straightforward—even more so with that aforementioned teenaged assistant! We'll show you how easy that initial installation really is…however, as for the more advanced aspects, such gear shift indicator etc., we'll continue that once we install our brand-new 4L60E from Phoenix Transmissions (with accompanying CompuShift TCU) along with Lokar's trick Electronic Sport Mode shifter in our yet-to-be-named 1969 C10 project. Stay tuned—plenty more to come!
Dakota Digital
www.dakotadigital.com
(605) 332-6513
Jimenez Bros. Air Ride & Rod Shop
www.jimenezbrosairrideandrodshop.com
951-343-5948
Dakota Digital's HDX Analog-Digital Instrument System