Ironworks Speed and Kustom Use The Latest Tech When Making Custom Parts
By Ron Covell   –   Photography by the Author & Rodger Lee
Videographer Rodger Lee   –   Artwork By e. Black Design
As work nears completion on Greg Heinrich's cutting-edge 1935 Chevy Coupe, we wanted to show how some of the outstanding details were handled. (In previous months, Modern Rodding has brought you chassis and sheet metal work.) Ironworks Speed and Kustom has made a commitment to use the latest technology to design and build these parts. In most cases, the portion of the car where the parts will fit is scanned, so when the parts are designed in CAD they will fit precisely. Once the CAD model is completed, a plastic part is printed and then this part is checked for fit and appearance before machining the final part from billet aluminum. Opportunities for improvement often become apparent after the printed part is made, and frequently parts go through several revisions before the design is finalized.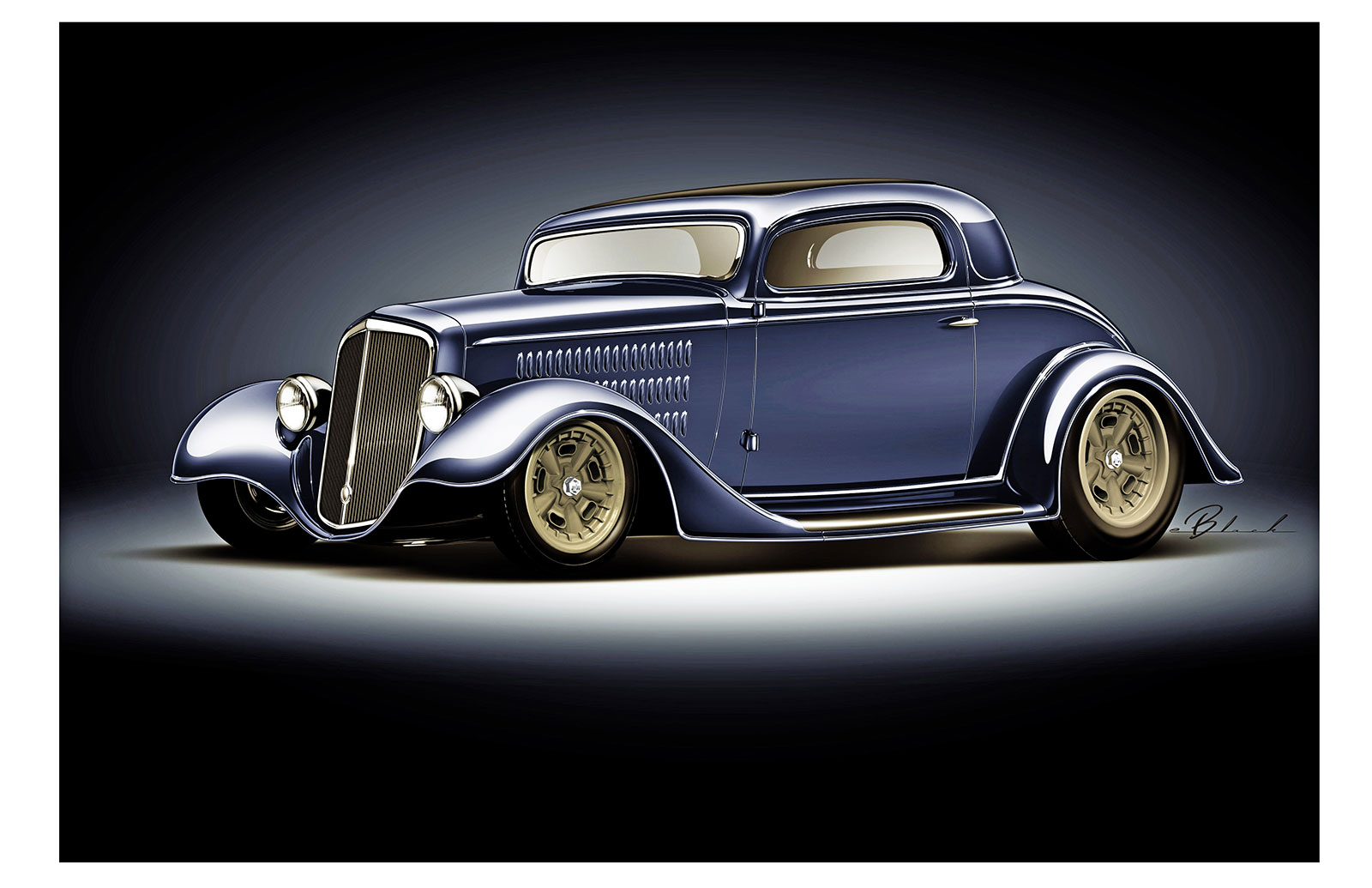 Part One: CAD design, 3D printing, and CNC machining To Fine-Tune This Modified Chassis
Innumerable details were fabricated using this procedure, and the combined effect is stunning. Our photos show the bucket seats, articulated hood vent doors, running boards and their mounting brackets, the rear underbody valance panel, the hood top bracing, front inner fender panel, and the dashboard, but this is just the tip of the iceberg. Some other components made in this way are the firewall, transmission tunnel, bell housing cover and toeboards, the pedal assembly, the hinged windshield frame, and the inner bezels for all the windows. We could go on, but you get the idea that no expense was spared to bring the styling, fit, and finish on this car to an extreme level.
Part Two: Ironworks Speed & Kustom Got It Just Right
Manufacturing parts in this way brings a new level of precision to the building process, and when you look at the deeply sculpted louvers on the front inner fender panels and the rear valance panel you can imagine how challenging it would be to fabricate these parts from sheet metal. The process worked so well that many of the Chevrolet original parts were replaced by parts machined from billet, too. MR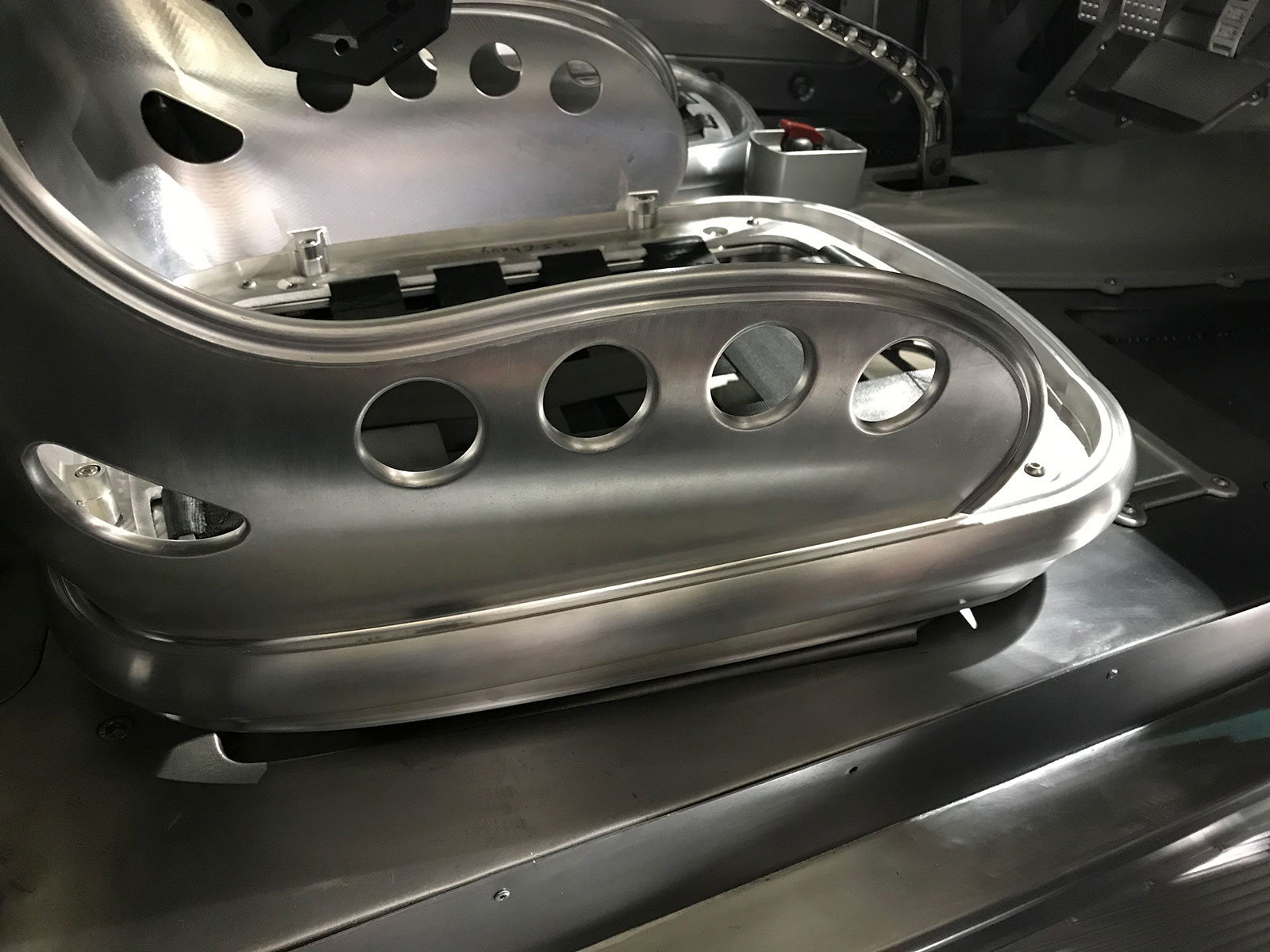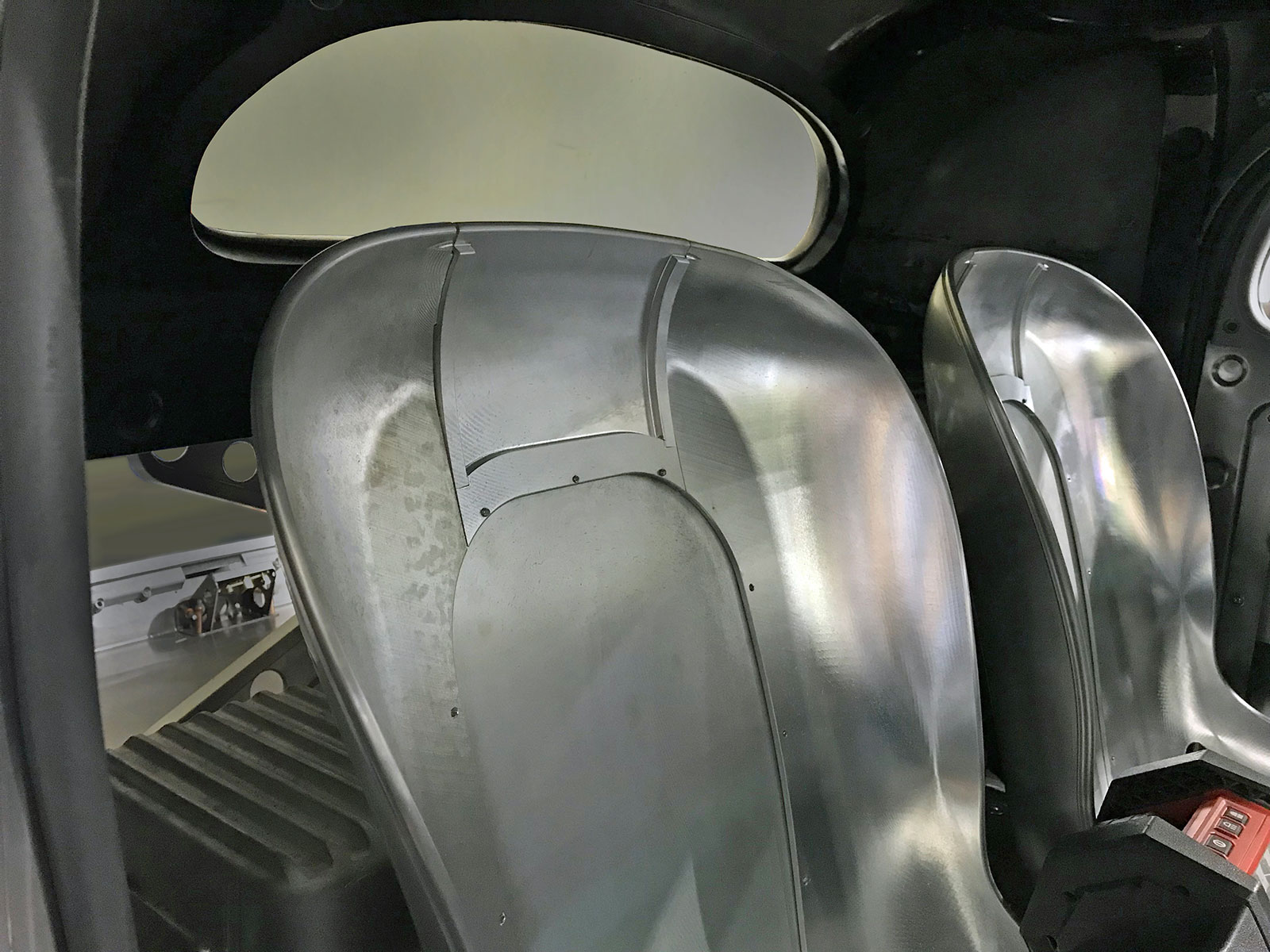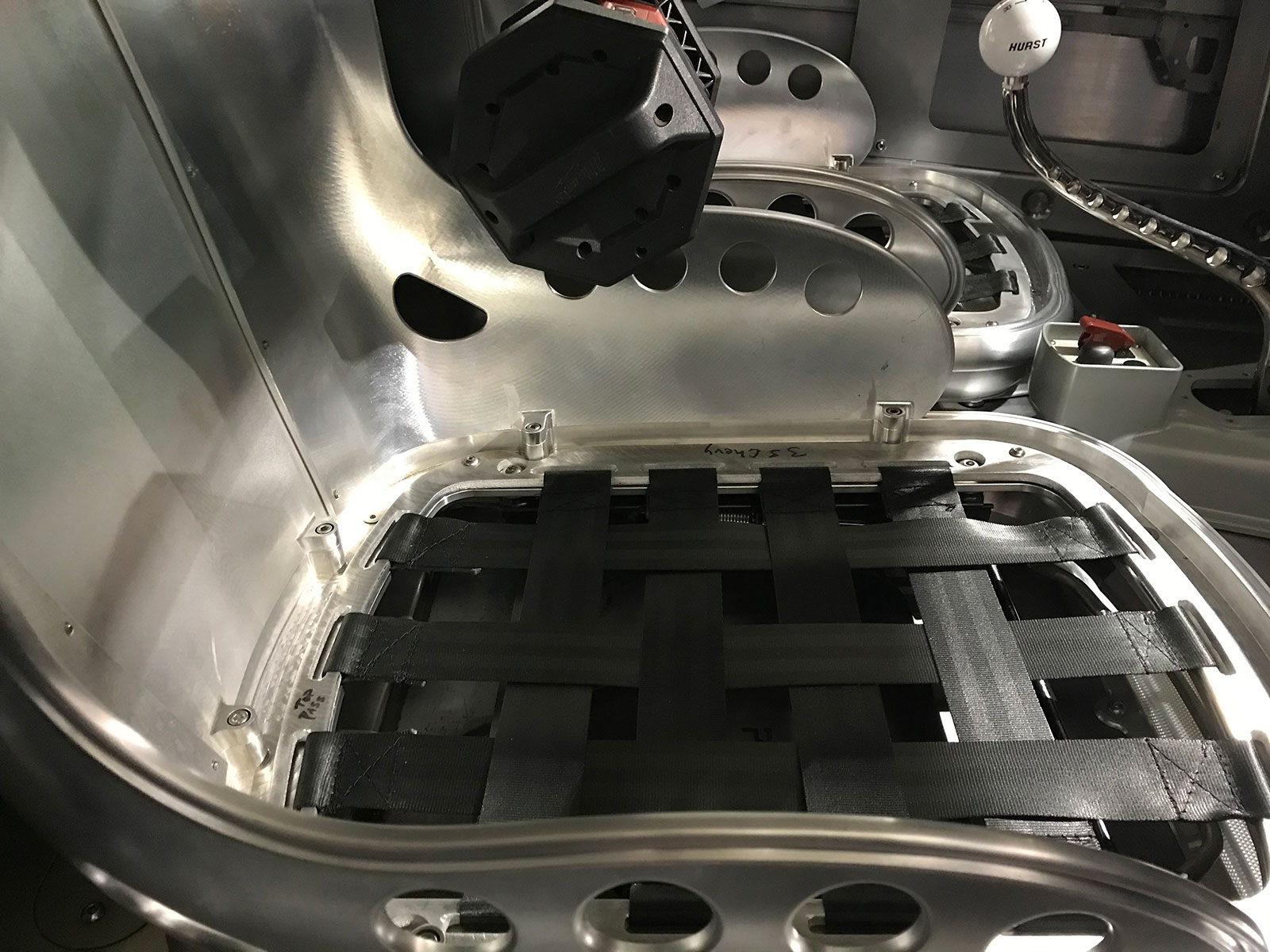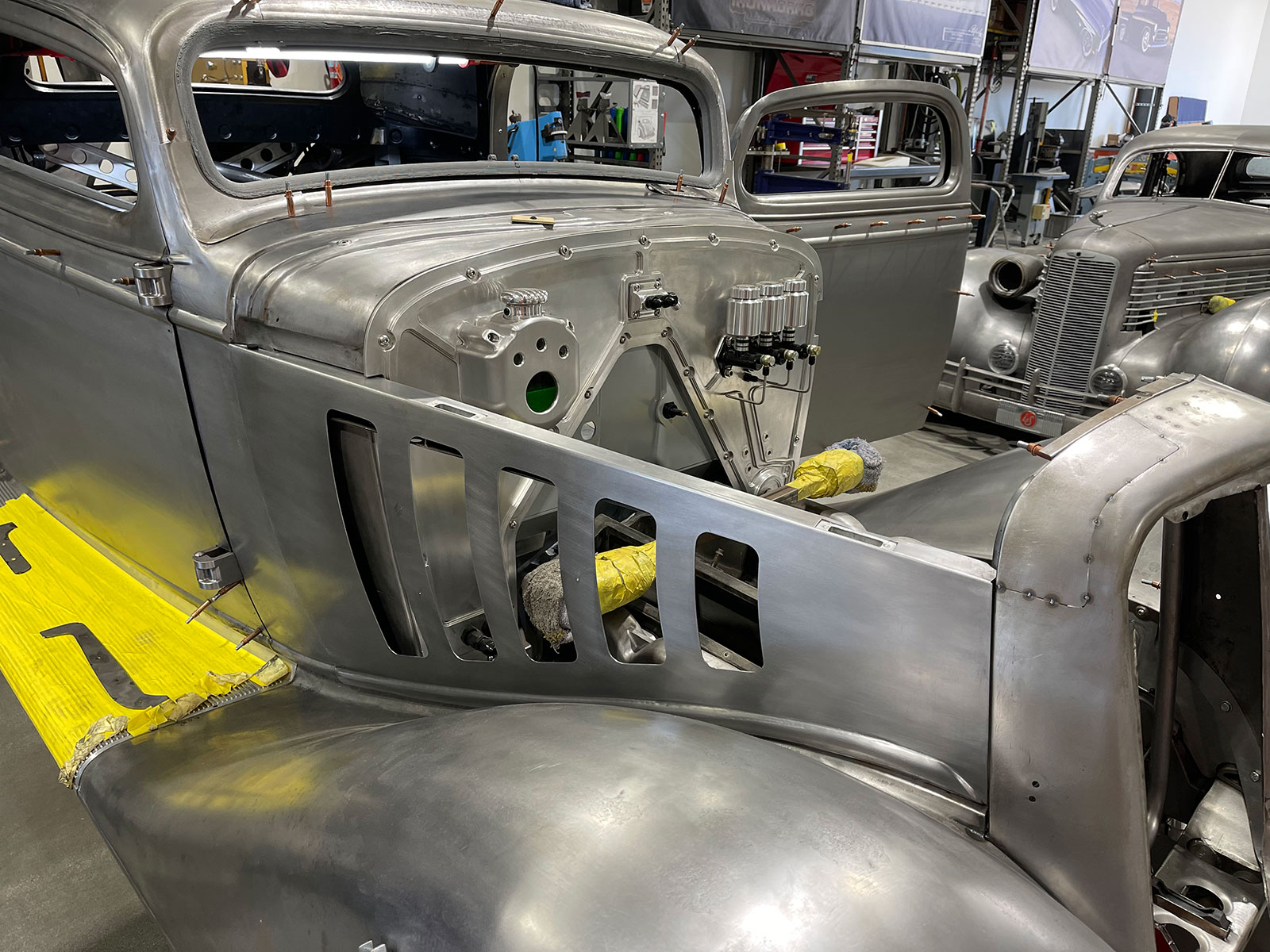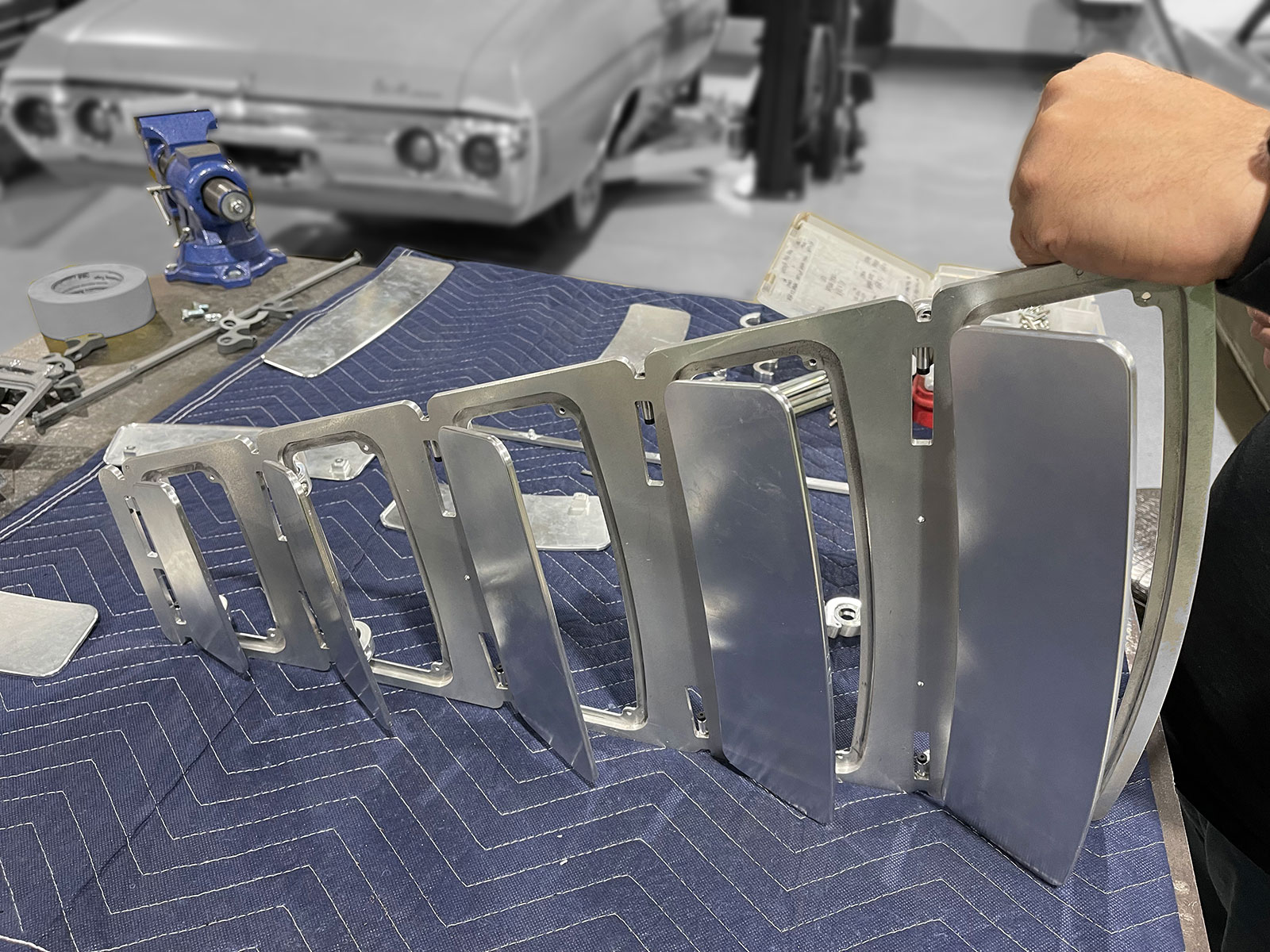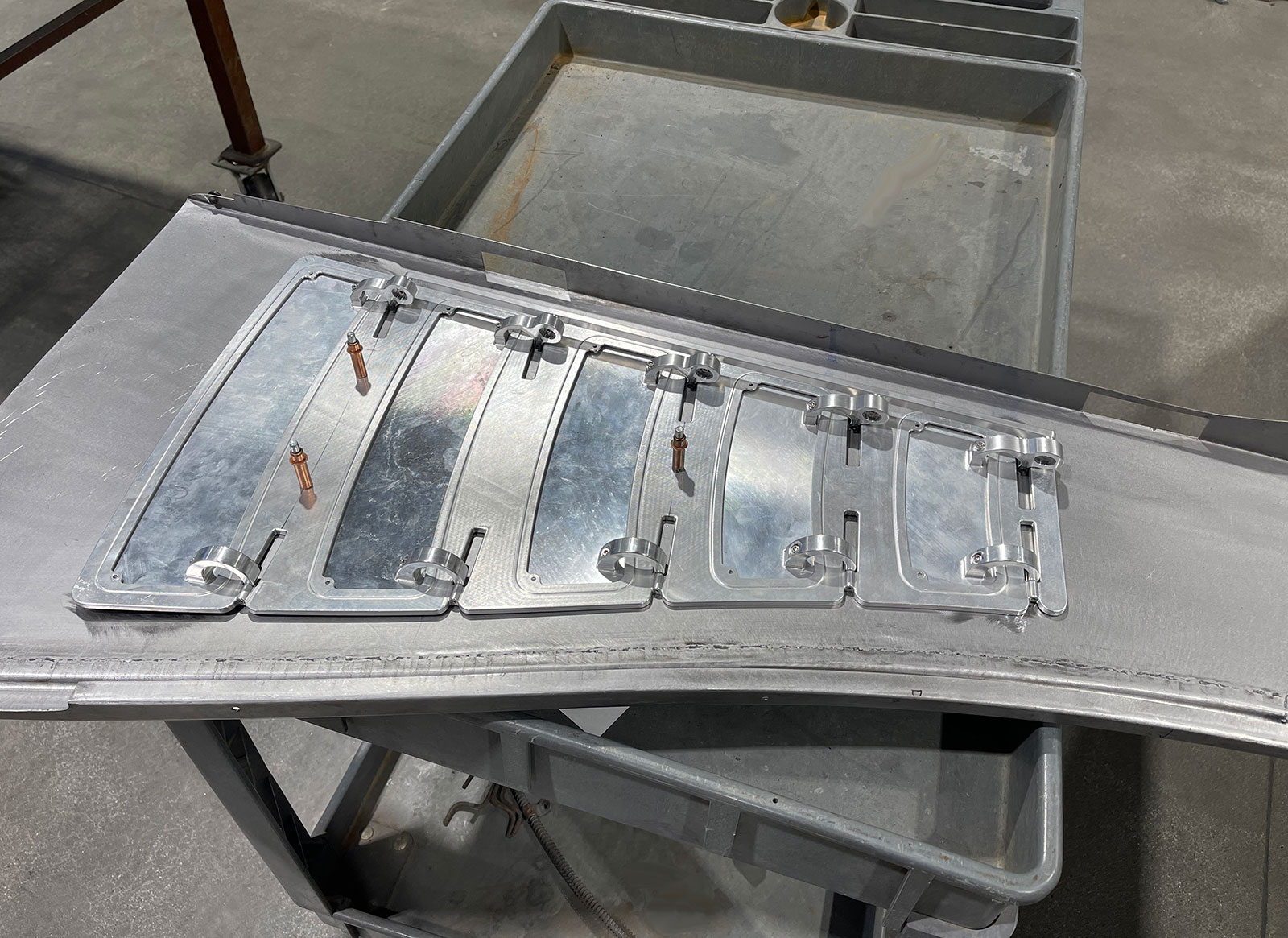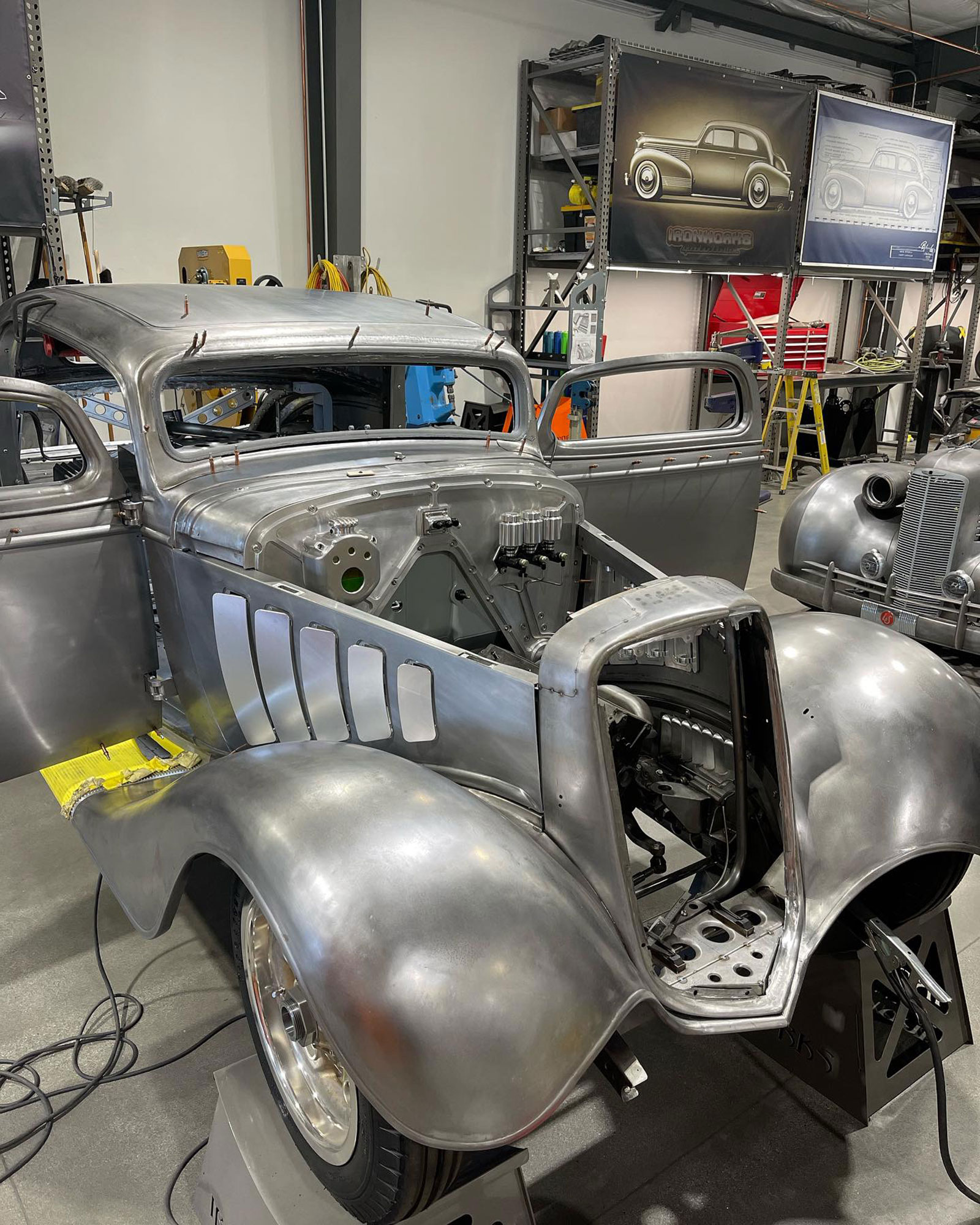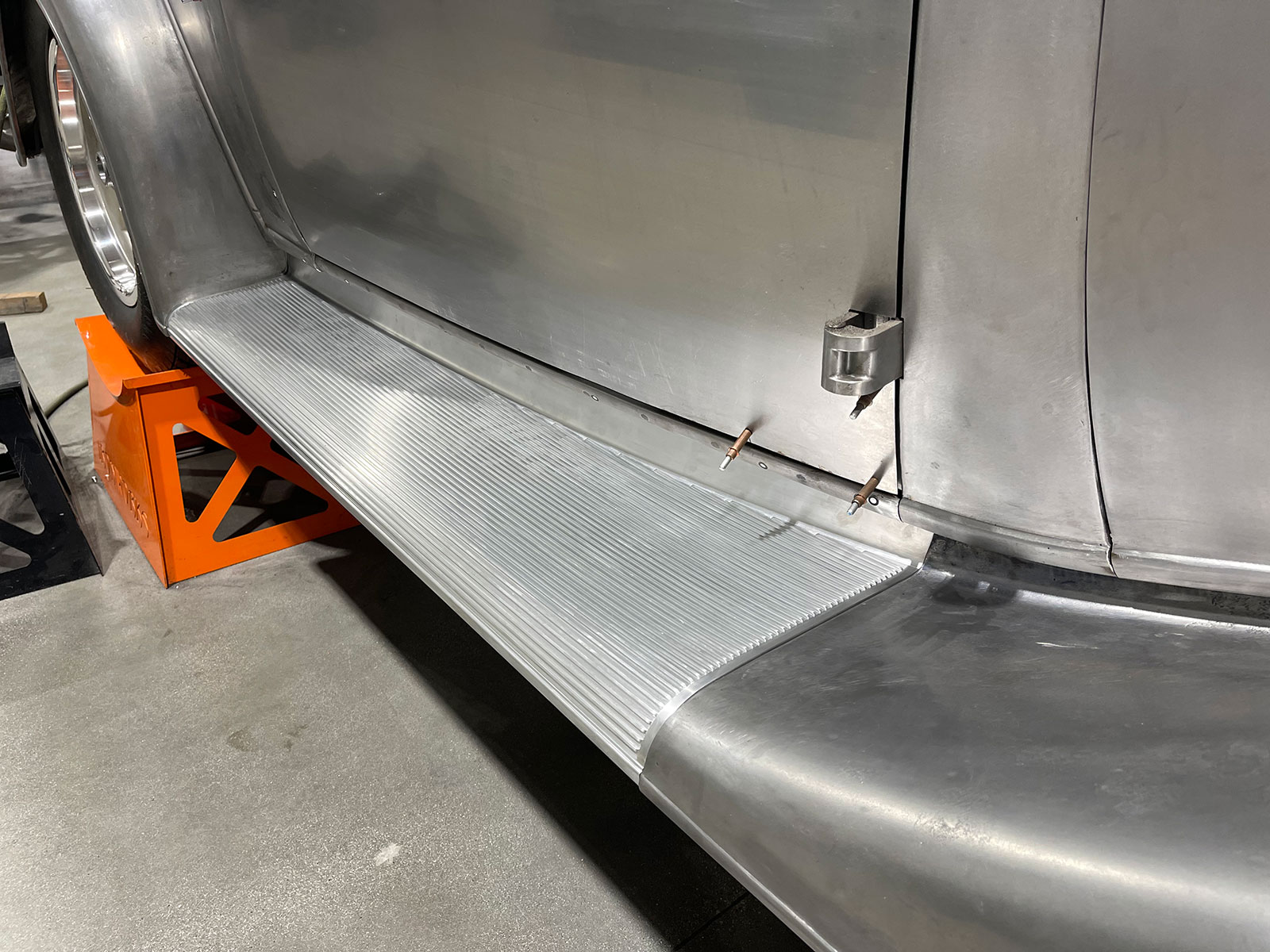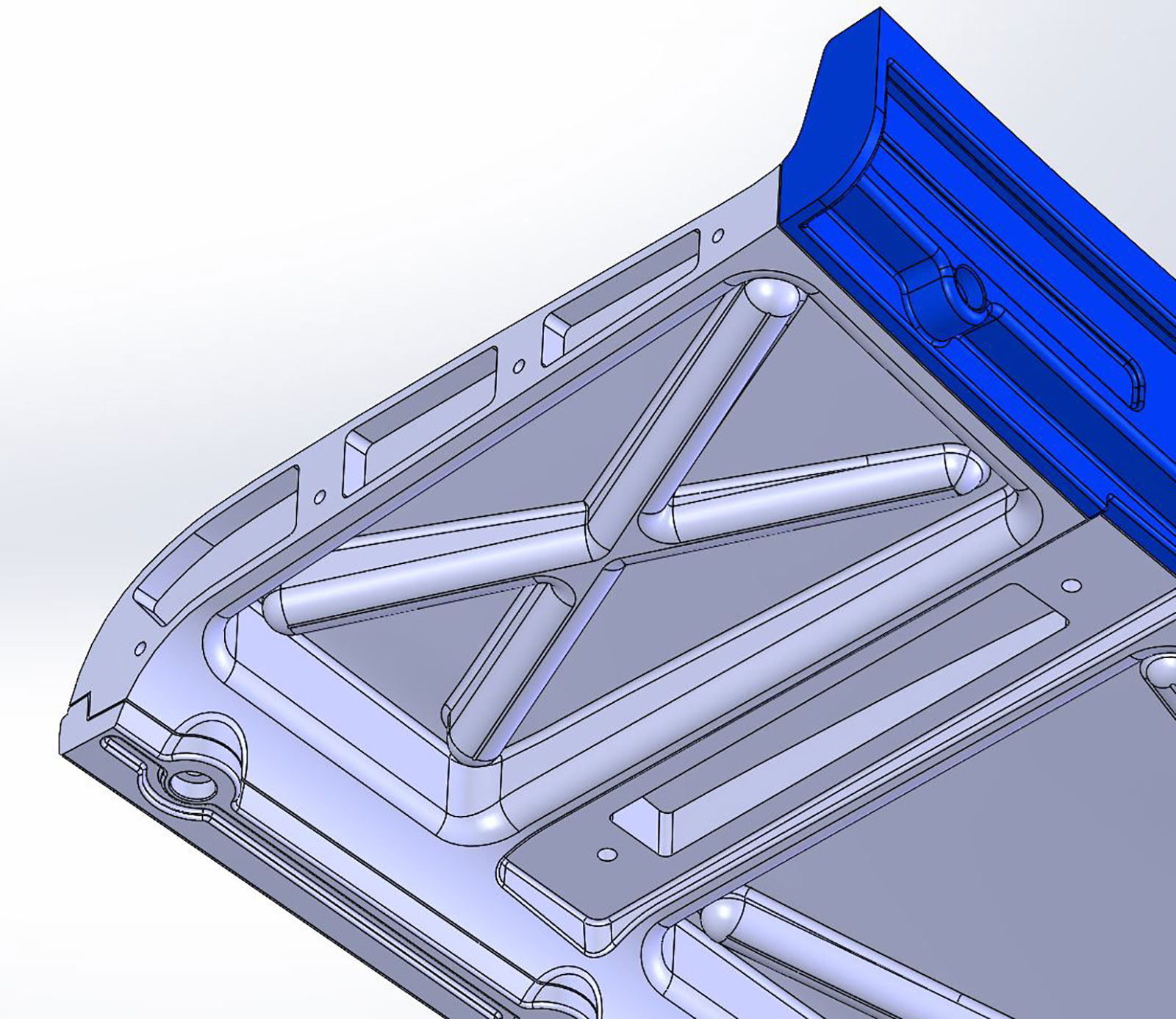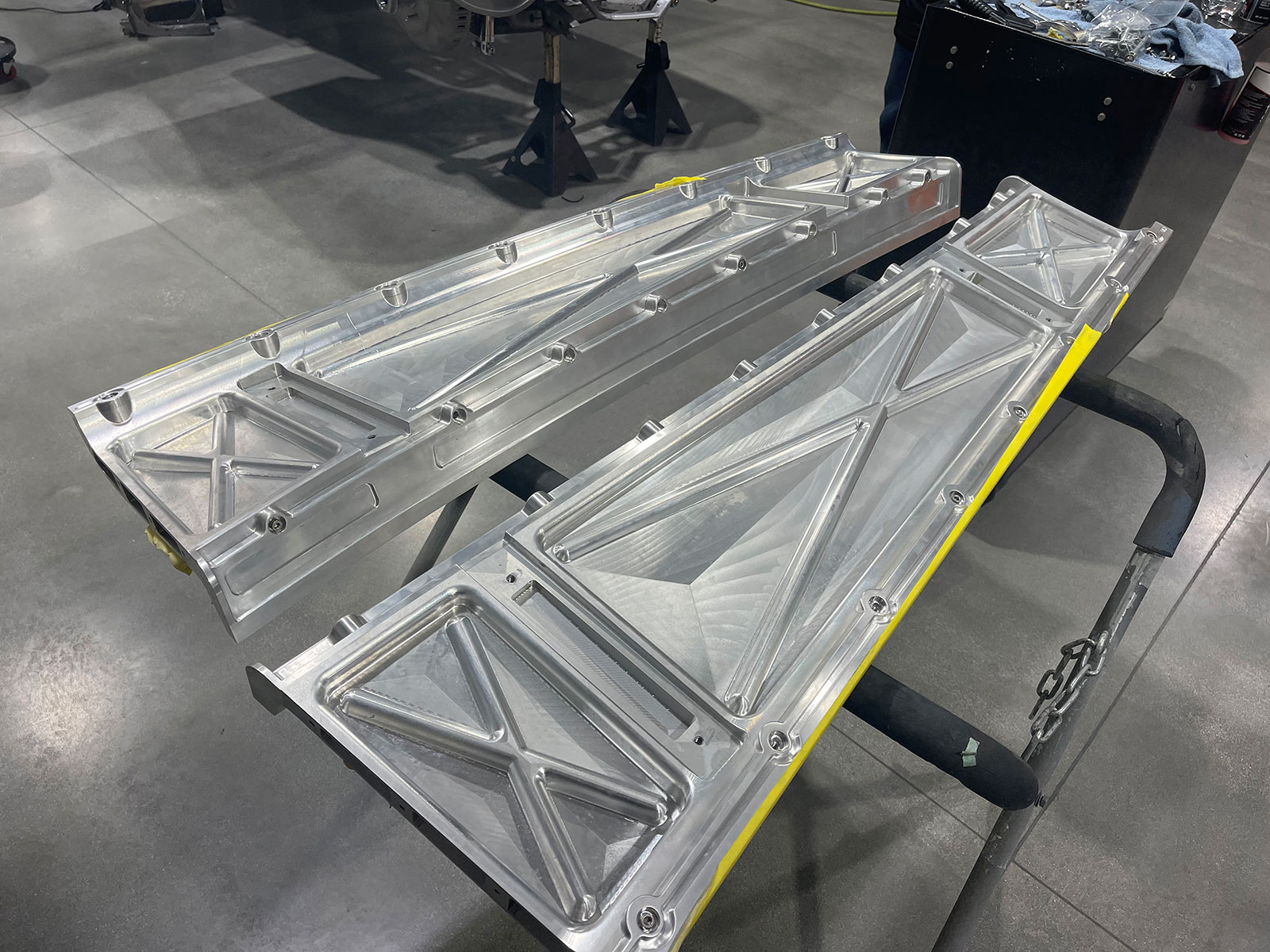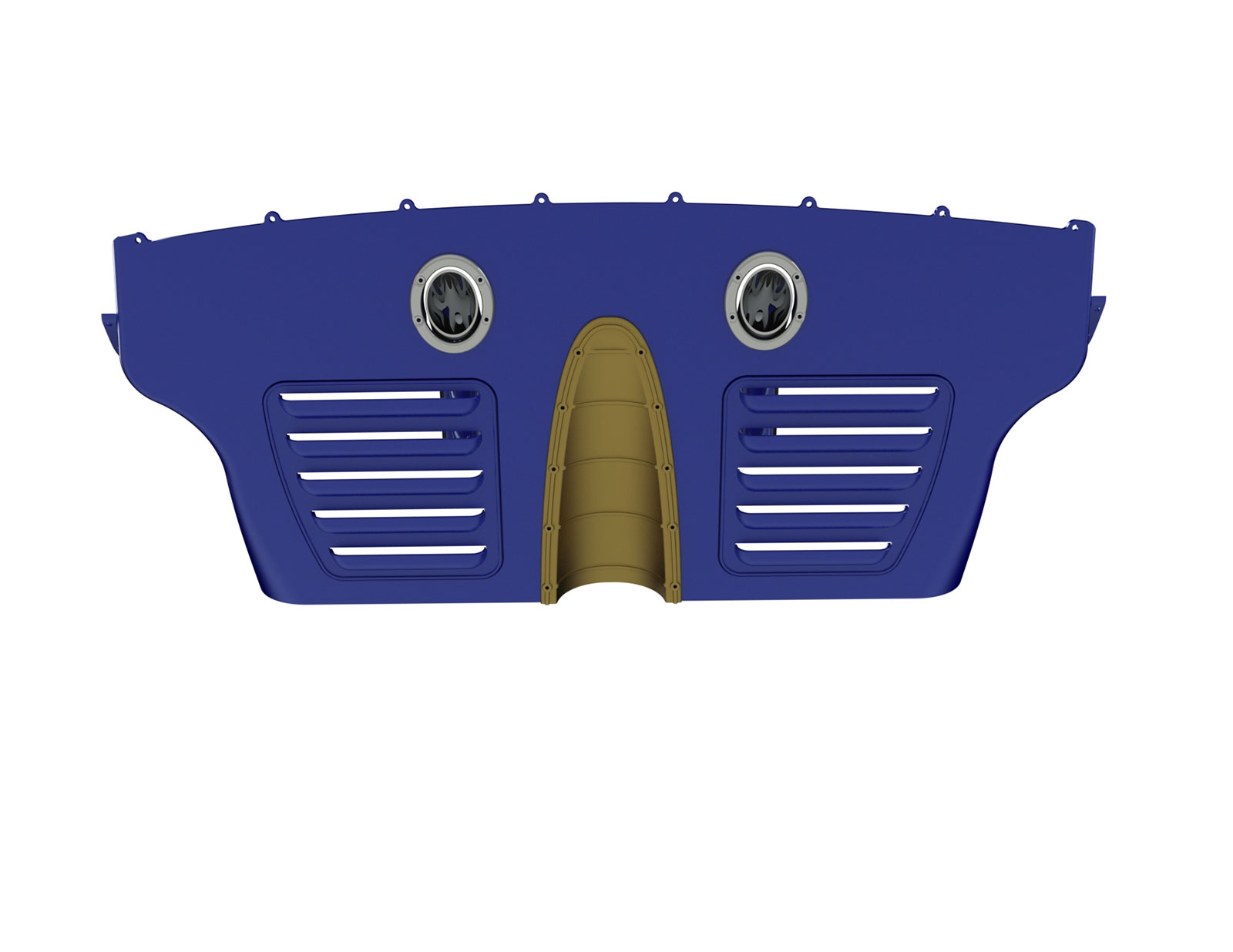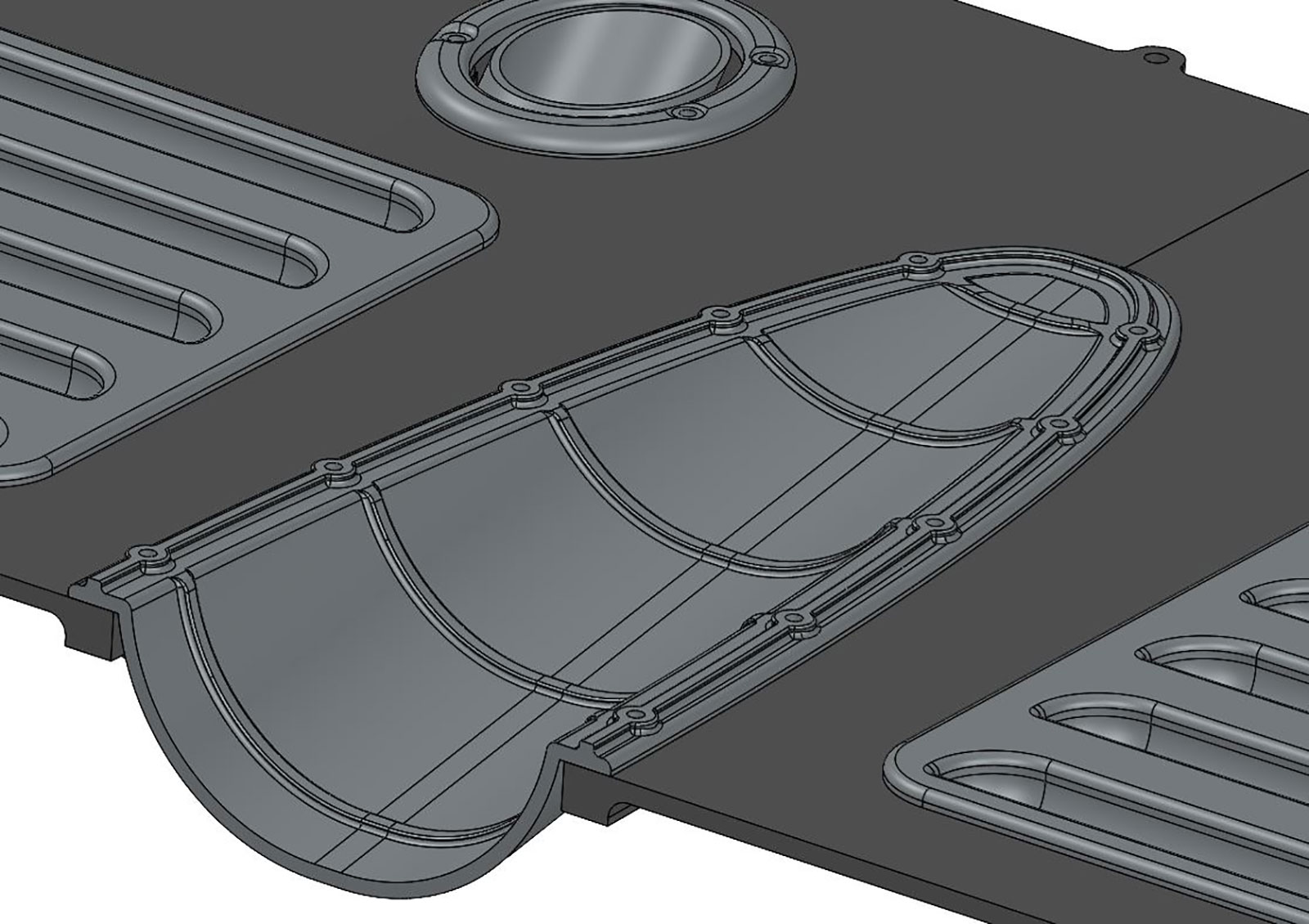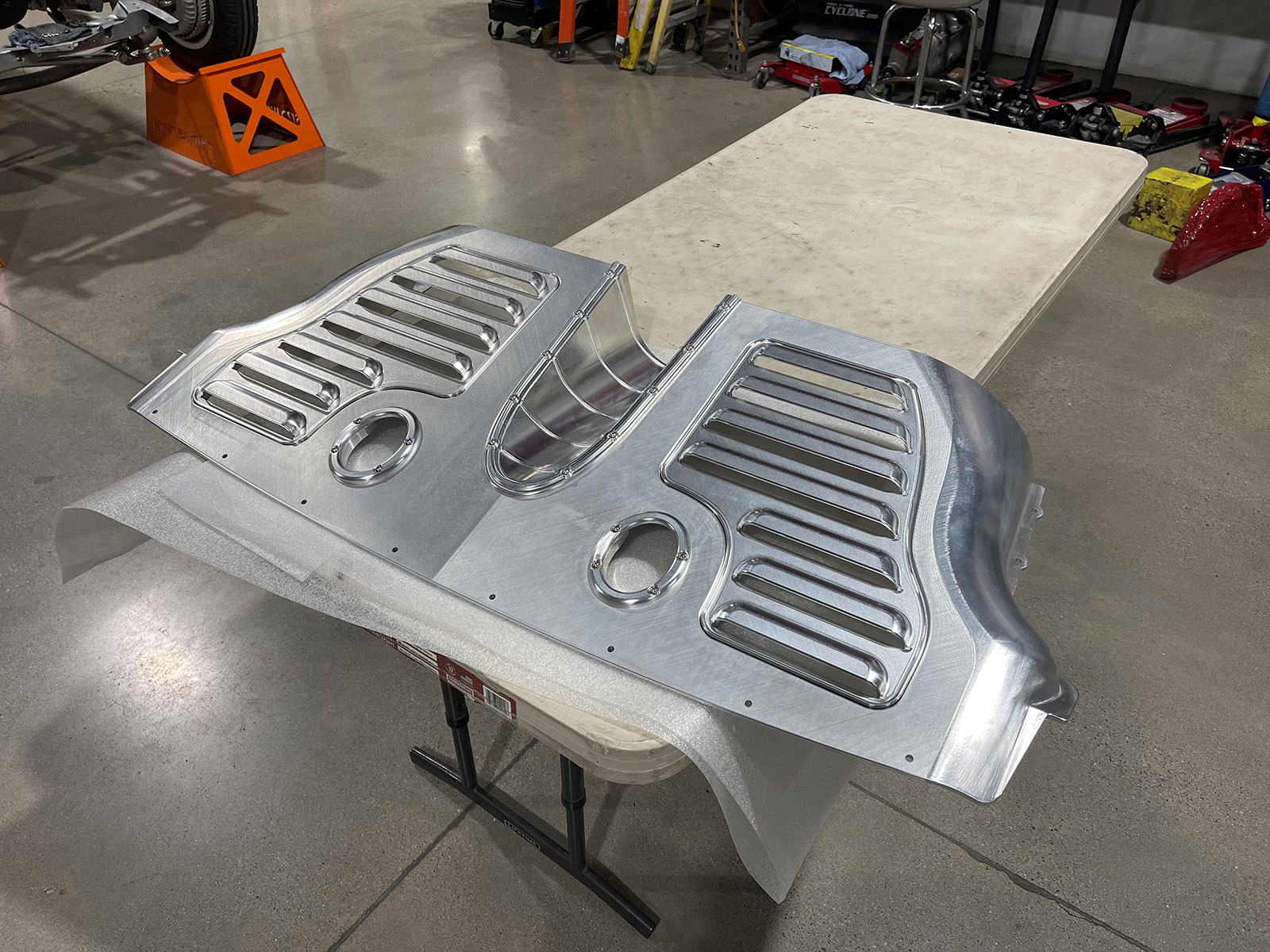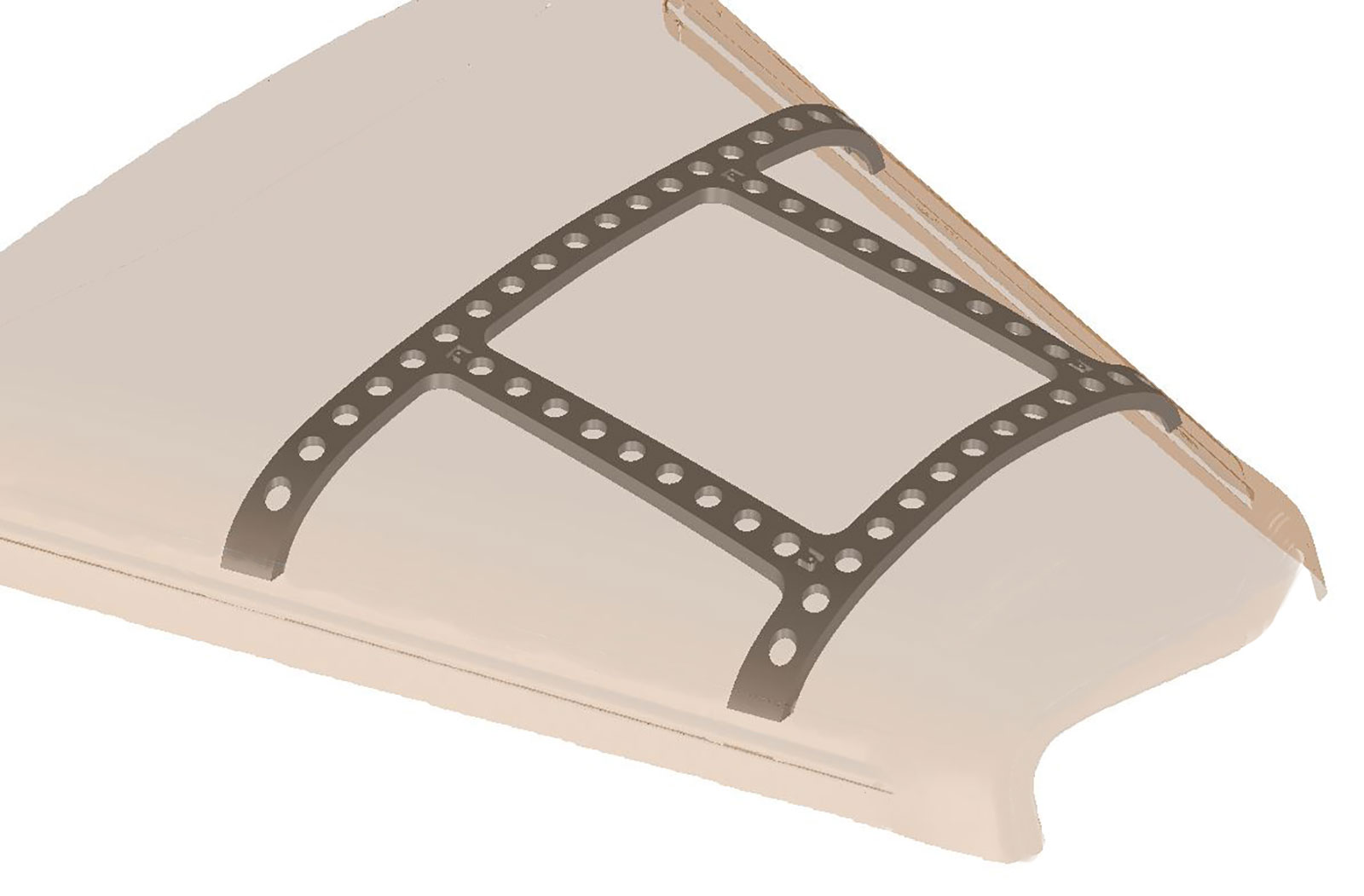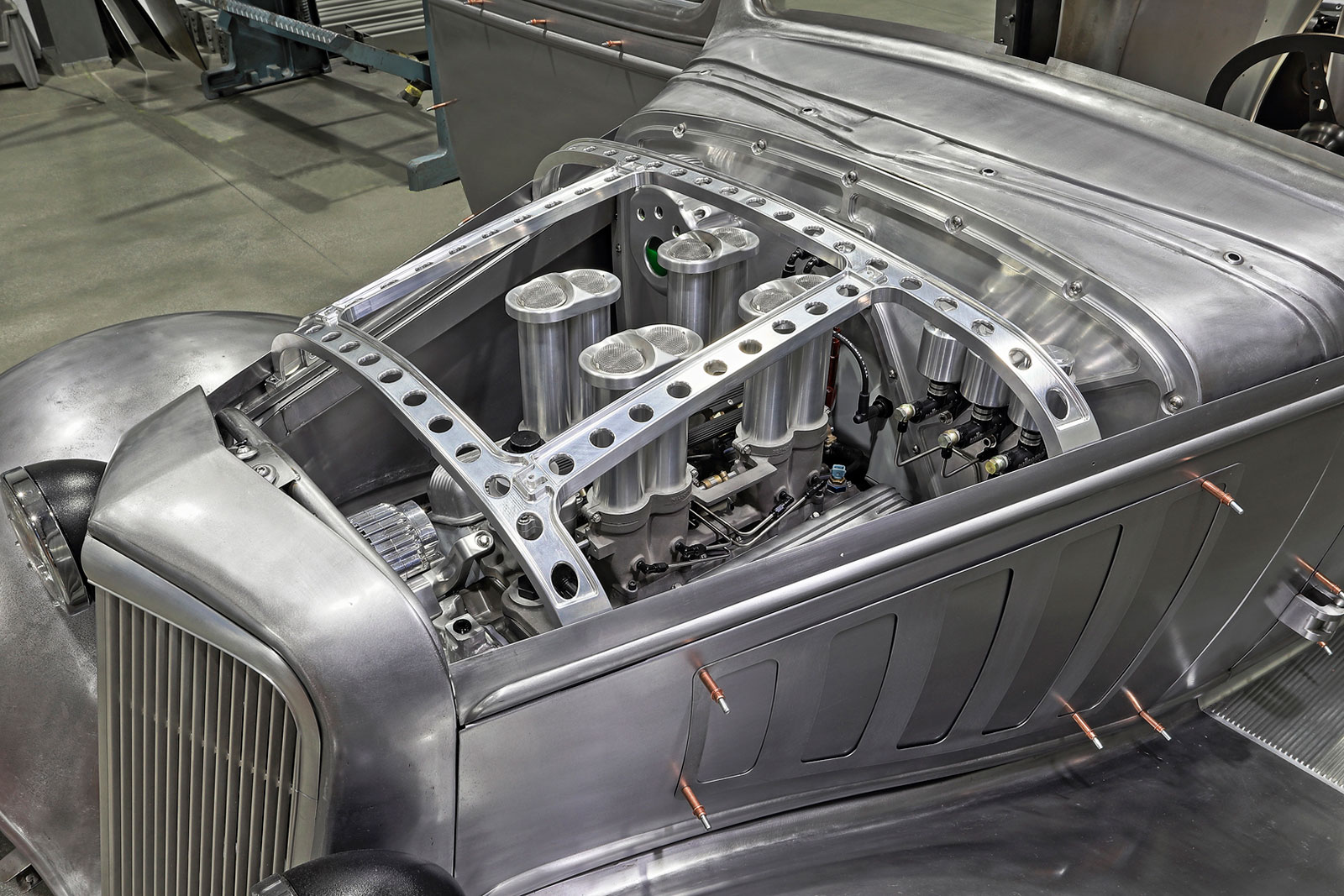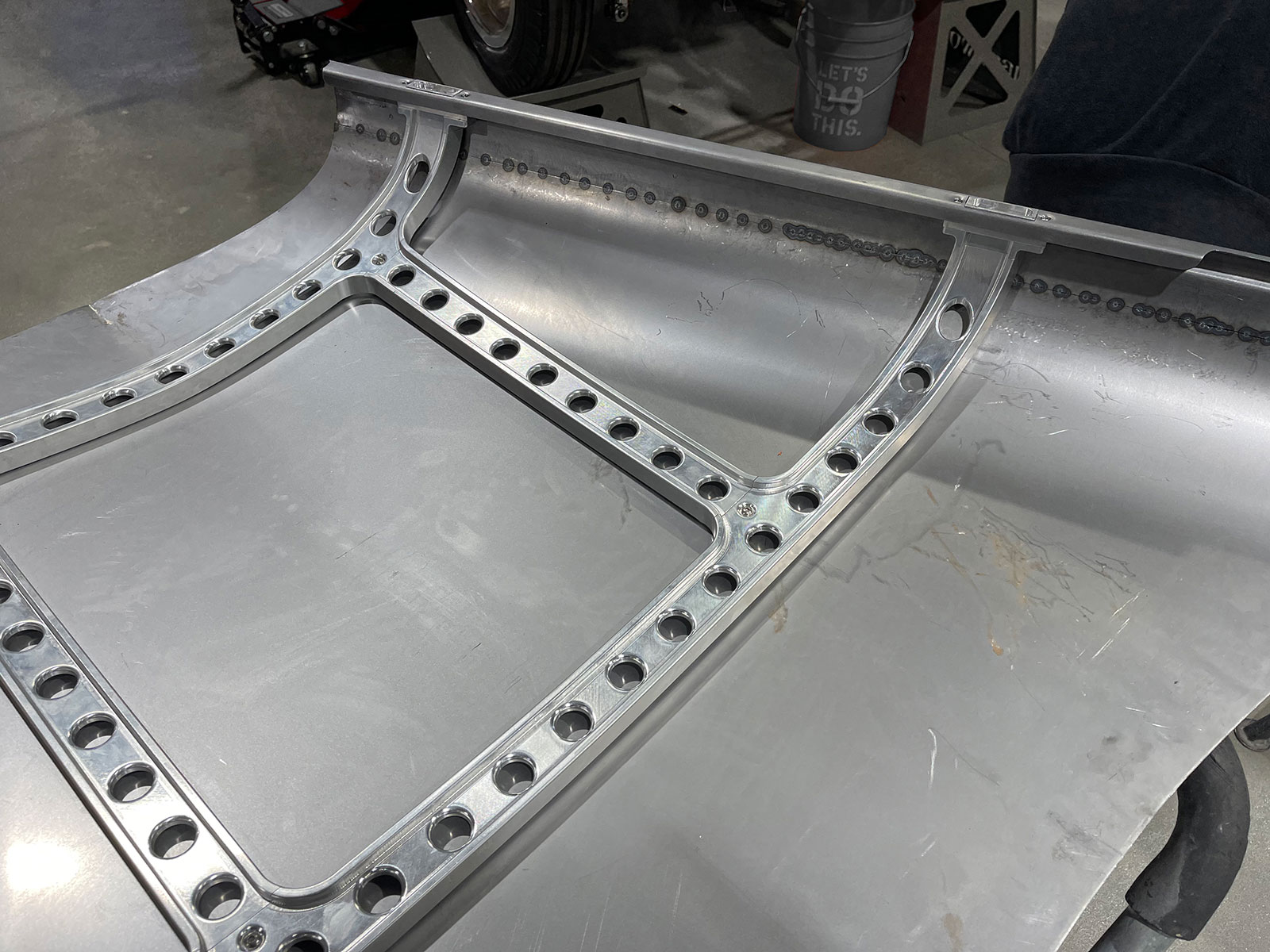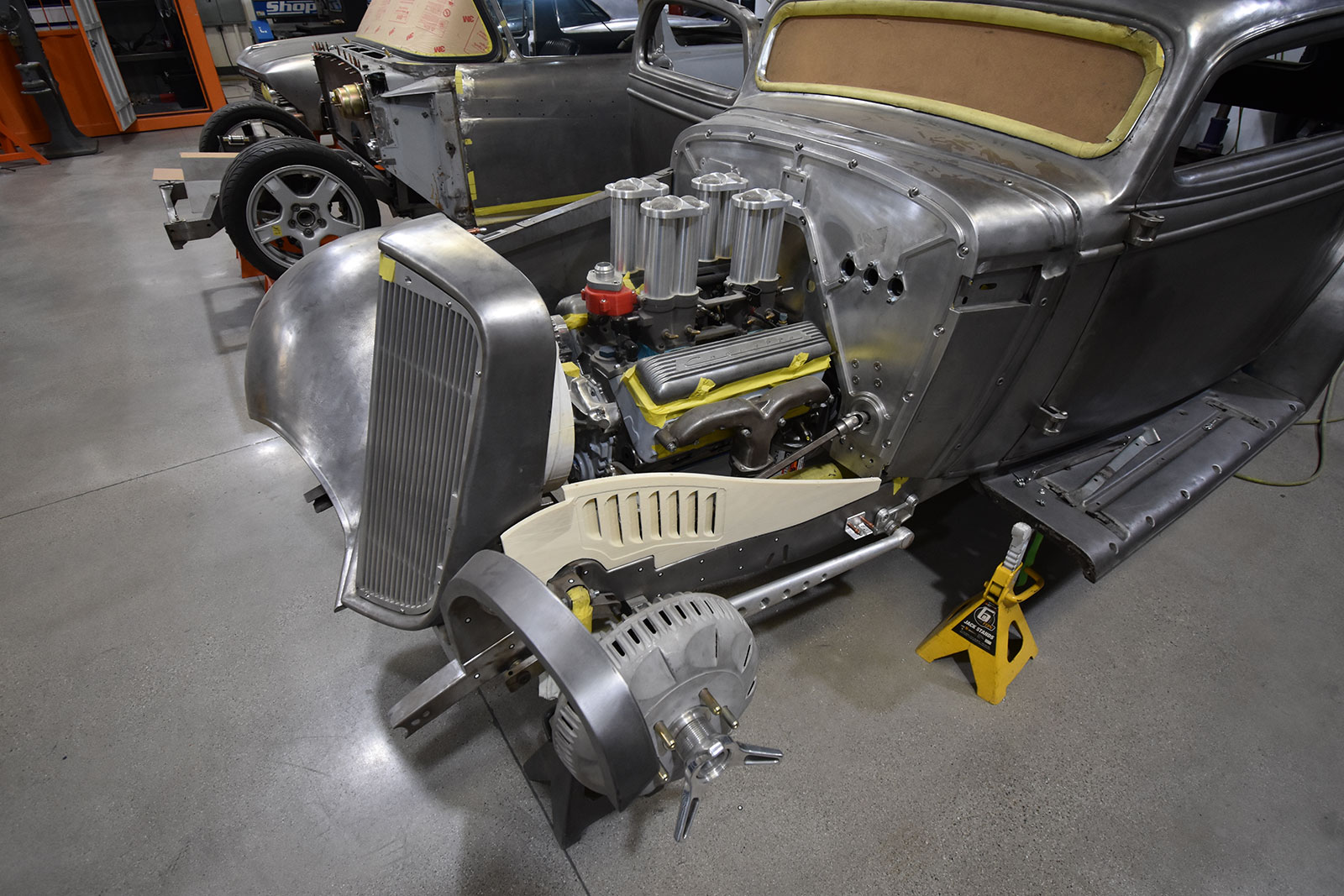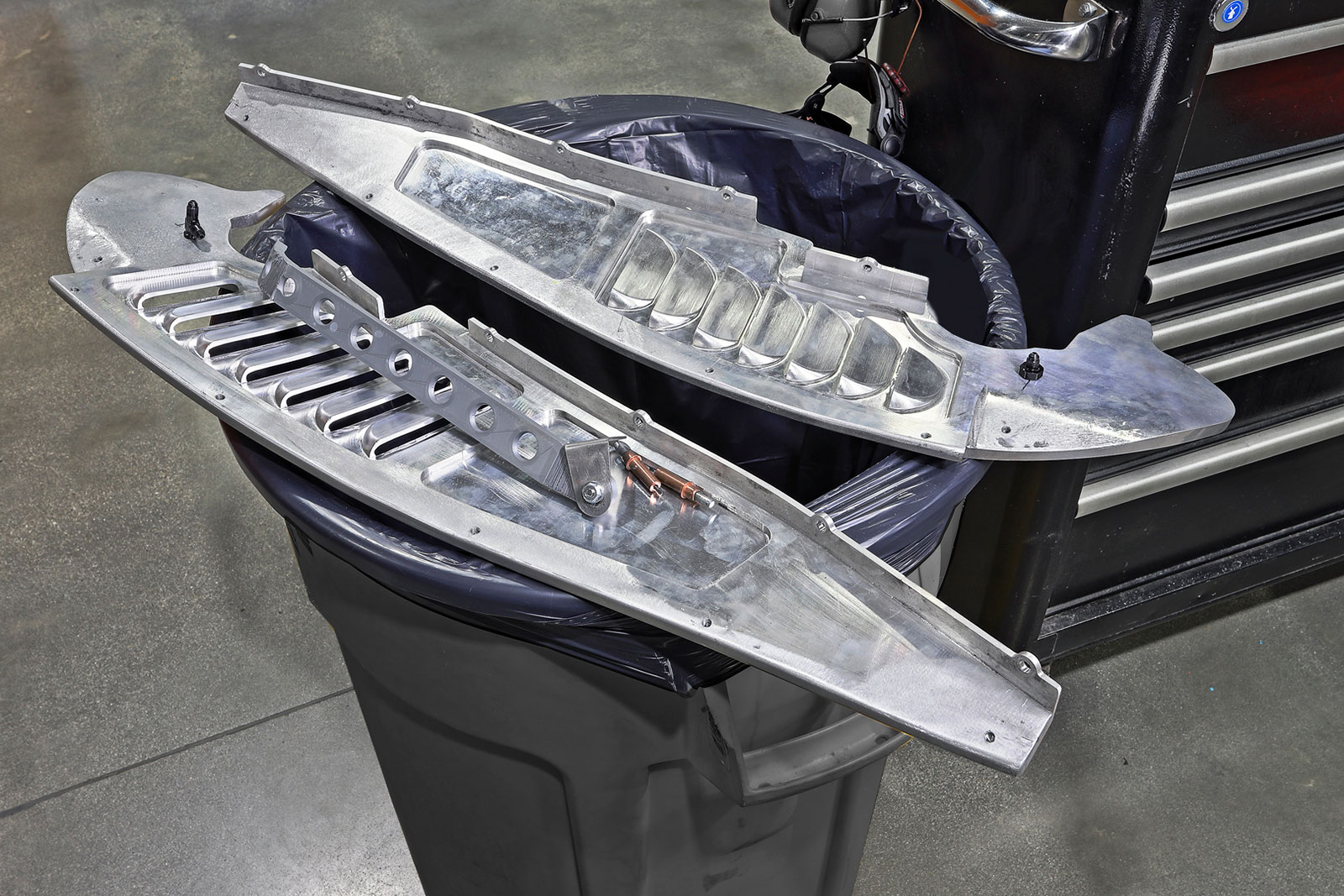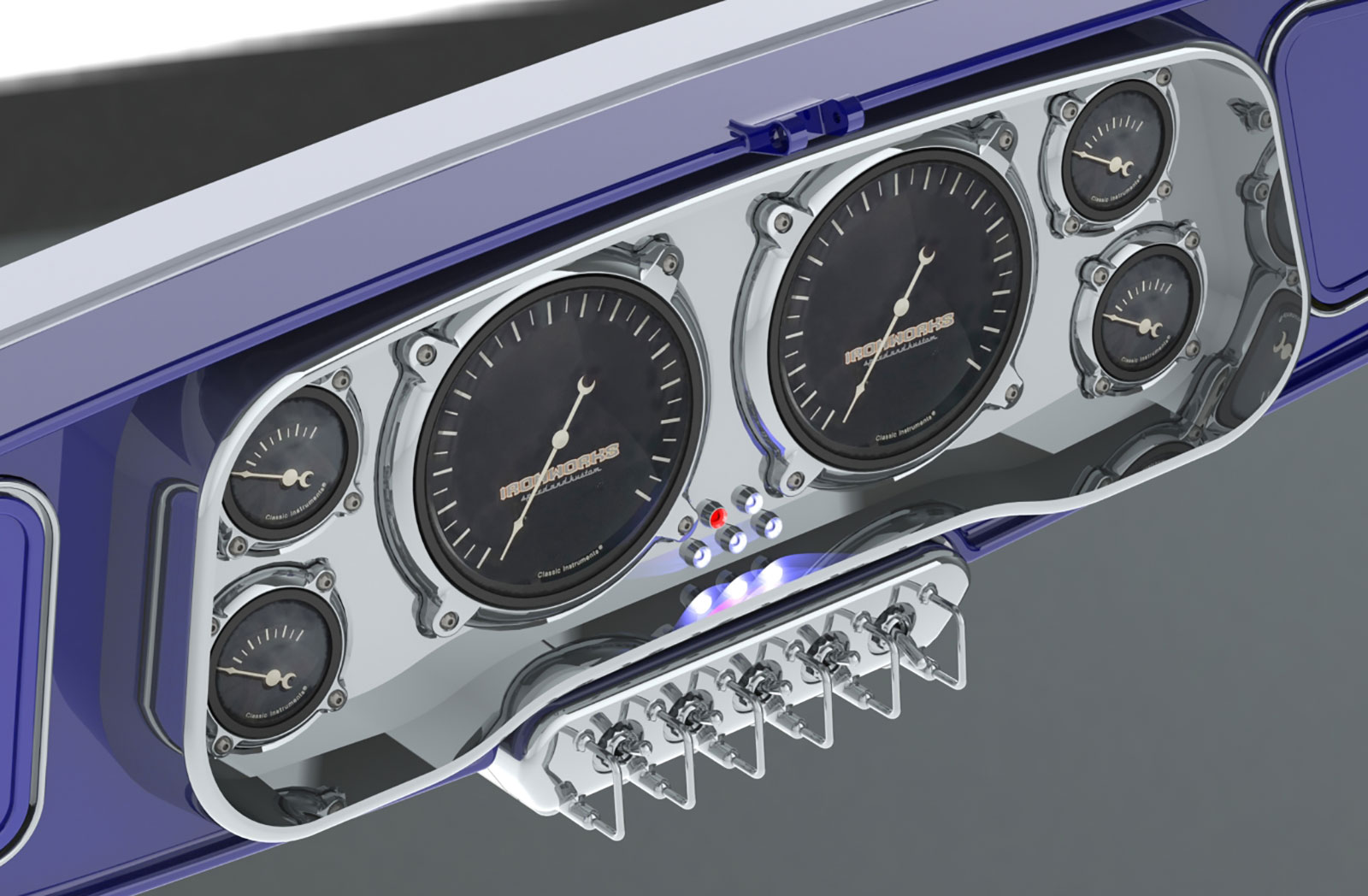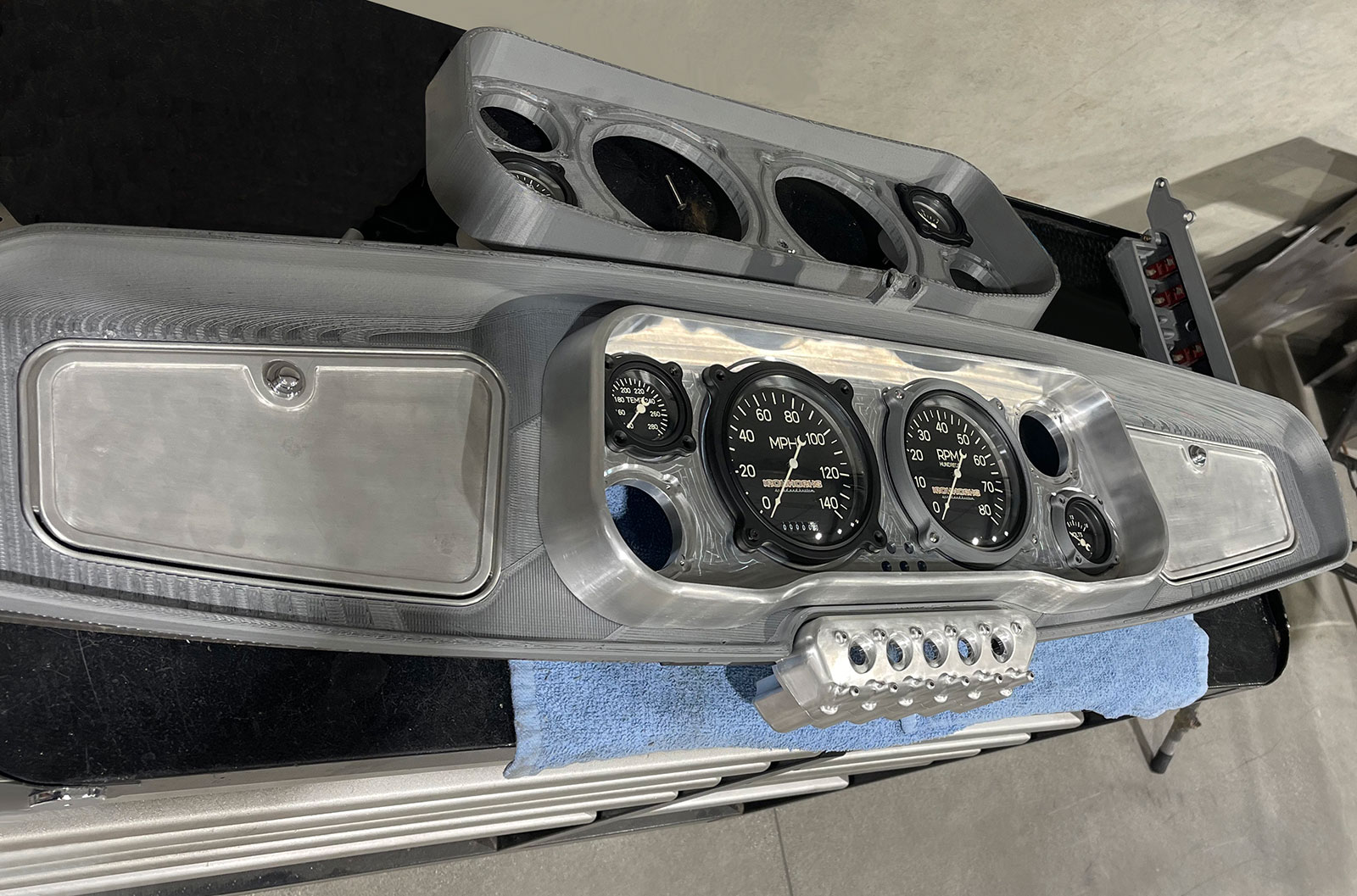 Source
Ironworks Speed & Kustom
(661) 399-8999
ironworksspeedandkustom.com