Tim Casey
1954 Chevy Advance Design 3100
Oaks, Pennsylvania
 I am 37 years old from Oaks, Pennsylvania, and been wrenching on cars with my dad for as long as I can remember. I have always liked the 1947-1955 Chevy AD trucks but never liked the original state of them—slow and riding rough—I have always dreamed to have one of those trucks that can be driven and used and fun and fast and use modern technology.
So after long thought, I decided to sell my one of my cars that I have owned for 7 years which was needed money to build my dream truck. I was scared and excited. I don't have a garage big enough to work in and this would have to be tackled outside in my driveway. I have never tackled a complete restoration, it set out anyway in search of my dream truck…I wanted a truck that I didn't have to be scared to drive and worry about checking the forecast on my phone or worry about every scratch or ding.  This was going to be the perfect truck, one that can be driven, used, and enjoyed and not sit under a cover only to come out a few times a year.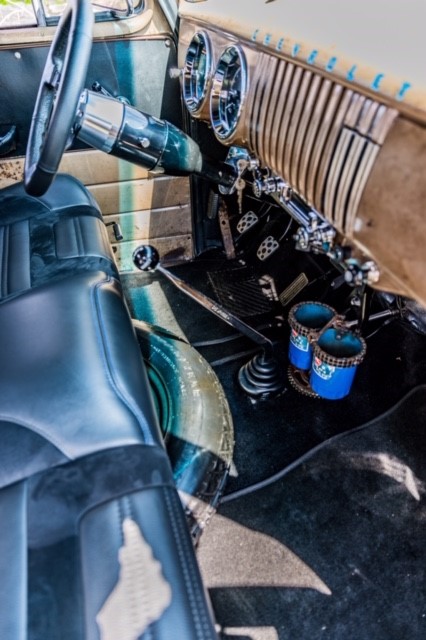 I bought this 1954 1/2-ton the end of May 2018. It was a one-owner truck and I immediately starting to work on it. Unfortunately, my garage is the size of a 2-liter bottle of soda, so I had to do all this outside in my driveway. The original owner bought it brand new in Maryland and it stayed a Maryland truck all its life until I bought it this year. The original owner passed away in 1998 (he was 98 years old!) and it was parked in his barn for 20 years until his wife passed away in January of 2018.
I repaired all the rust to try and make it look like a Arizona barn find, mustang II front end, all new suspension with power steering, etc, and most importantly a fuel injected modern v8 LS engine out of a 2003 GMC Yukon. To make this engine run I needed POL for the gas tank, along with the fuel line, fuel pump and regulator to make it happen.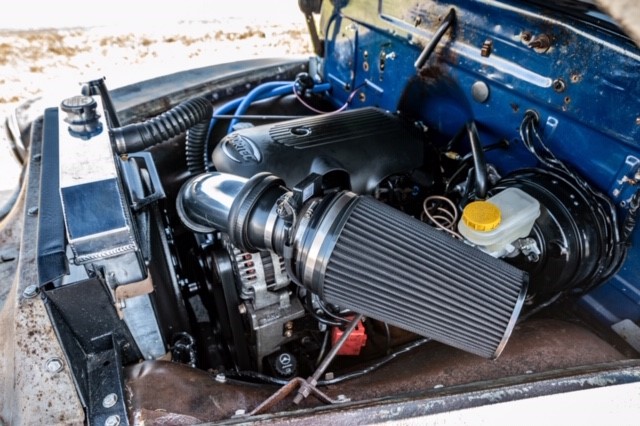 When I purchased this truck, I had figured it would be a two year project, but I worked my butt off every single weekend and Friday night after work (usually 35 hours every weekend and that's after working 50 hours a week at my paying job). I literally did EVERYTHING to this truck, paint and all, 100% by myself (my wife helped me install the windshield and she helped me carry the bed off the frame and put it back on… that's it).  It was all me and I'm super proud of it and my work—and blown away that it only took me five months to complete! That's from start to finish!