We Rank the Most Influential Iterations of the World-Changing Engine Family
By Barry Kluczyk – Photography by the Author and General Motors
Hard as it is to believe, we're quickly approaching the 25th anniversary of the LS engine and the cultural phenomenon it established within the automotive world.
It started with the 5.7L LS1, but the architecture expanded to include a range of displacements, from 4.8L (293 ci) to 7.0L (427 ci). Most of the variants were used in trucks, with some featuring E85 capability and cylinder-deactivation technology. All told, there were more than two dozen production versions, along with even more crate engine options from Chevrolet Performance—including those built with the racing-bred, cast-iron LSX Bowtie Block.
From the lowest-output base truck engine to the supercharged LS9, each shared the core design elements that made the LS a revolution when new and continue to prove its relevancy two-and-a-half decades later. It's been an admirably robust and durable engine, but more importantly, its capability to process air greatly expanded its performance range. It makes good torque in truck applications, but from a high-performance standpoint the LS's airflow capability enables it to rev like no other pushrod engine before it, giving more complex multi-cam engines a run for their money on the dyno.
So, while all LS engines are good, some stand out from their deep-breathing brethren, distinguished by their performance, their cultural influence, and their effect on the enthusiast community. We've gone to the trouble of evaluating all of them and ranked the 10 best based on those very criteria. That means horsepower wasn't the only metric because there's more to an LS engine than its power ratings.
With so many variants, we know not everyone will agree with the rankings, and we look forward to the feedback this list will generate. Let us know your thoughts, but let's start first with number 10 on the list.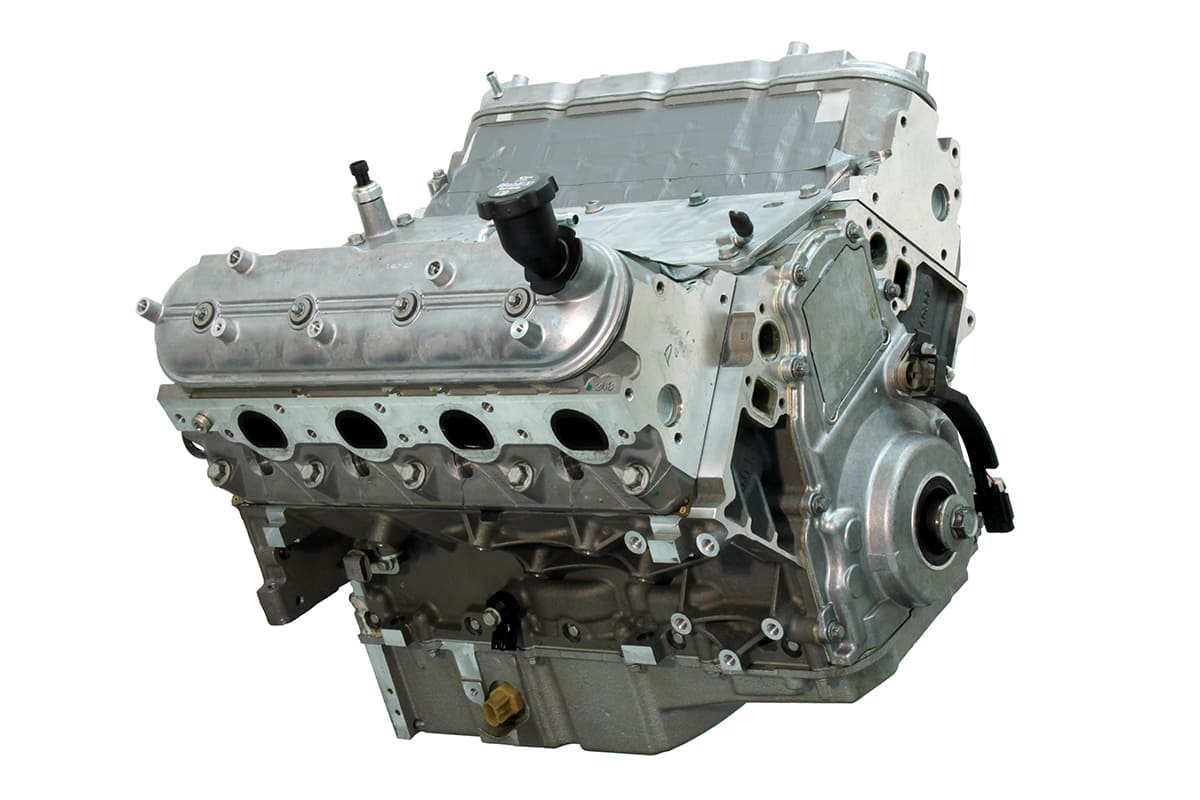 10. LS2: The Adaptable Performance Benchmark
In 2005, the all-new C6 Corvette also introduced the LS2 6.0L engine. It was the first of the Gen IV LS engines, which used a larger, 4.000-inch bore dimension to increase displacement from the LS1's 346 ci to 364 ci. It helped elevate the Corvette's standard output to 400 hp and 400 lb-ft of torque, which was a new high-water mark for the car.
The LS2 was unique in that it carried over the "cathedral"-style cylinder head of the short-lived LS6 engine from the C5 Corvette Z06 but without the LS6's sodium-filled valves. It also had a comparatively high compression ratio of 10.9:1, which contributed significantly to the engine's 50hp jump over the LS1's output.
More than its high output, the LS2 earns its place on our list for its versatility and adaptability. Along with the Corvette, it was the engine that drove the AWD Trailblazer SS and it was even offered in the star-crossed SSR retro roadster pickup. The engine will also accept the cylinder heads of everything from LS1 and LS6 to the LS3, L92, and more.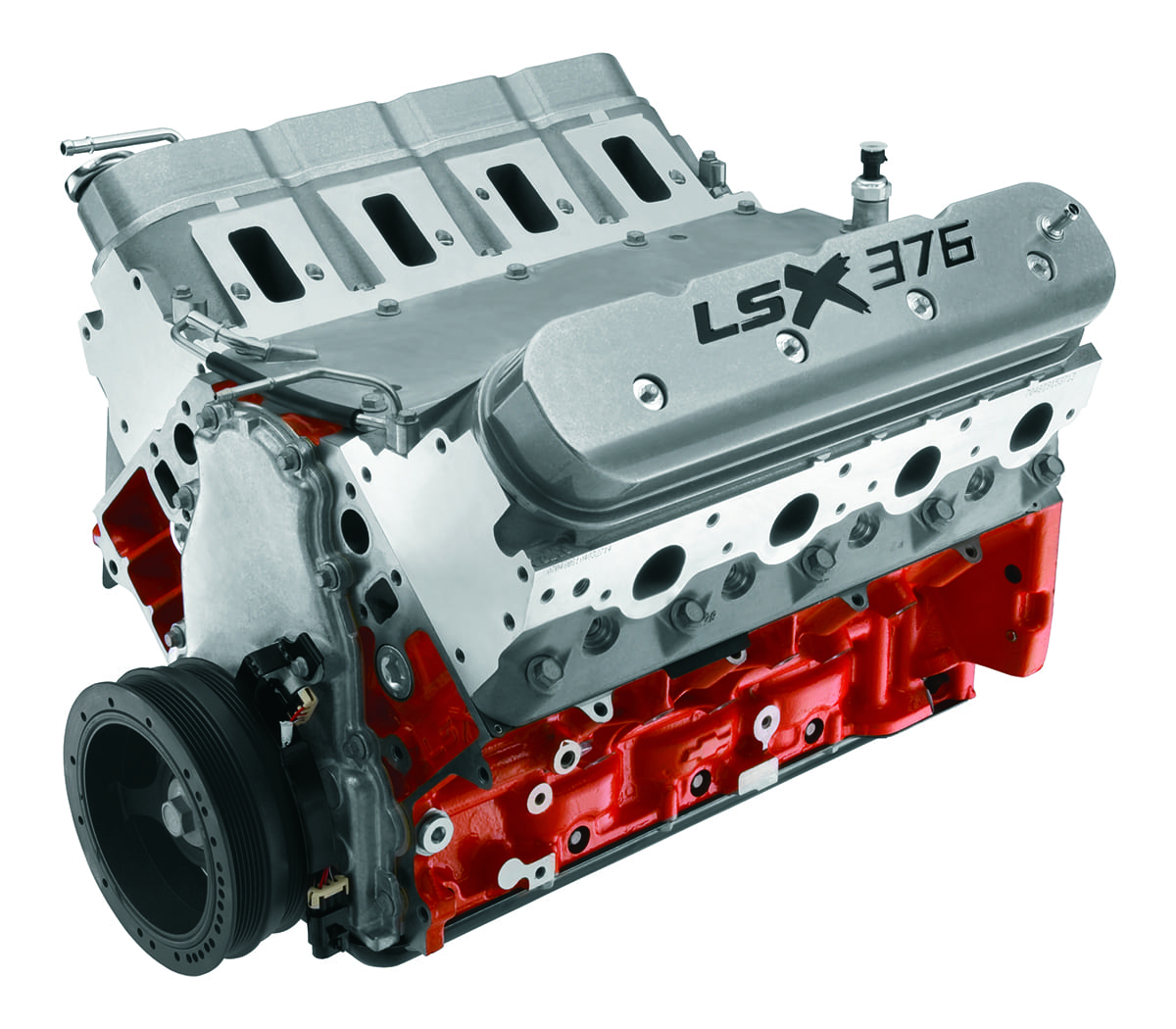 9. LSX376-B15: Factory-Built for BoostWhen it comes to supercharging and turbocharging nothing beats the sturdiness of a cast-iron cylinder block. That's why Chevrolet developed the LSX iron block—and the LSX376-B15 is the company's factory-engineered crate engine designed to handle up to 15 pounds of boost. That's enough to make an easy 1,000 hp these days.
To be honest, this crate engine is technically a long-block assembly, delivered without an intake manifold or induction system, but that's also part of the genius of the kit. The lack of an induction system keeps down the price—we've seen them for around $9,200 lately—and Chevy knows the engine will be topped with a blower or custom turbo induction system, anyway, so there's no reason to deliver the long-block with a production manifold that will just get pitched two minutes after the engine's uncrated.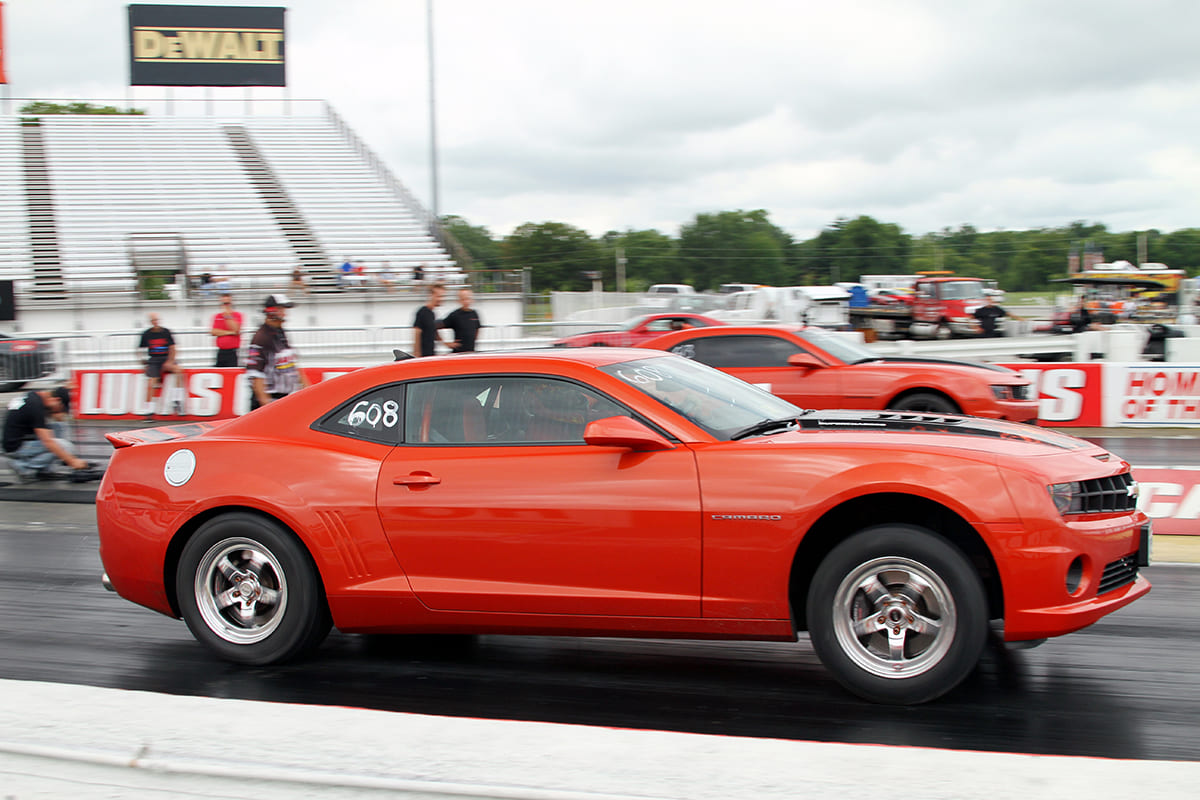 Better still, the engine is built with a forged crank and forged pistons, along with a hydraulic roller cam with a wide, 121-degree lobe separation angle that's ideal for forced induction. Bring on the boost.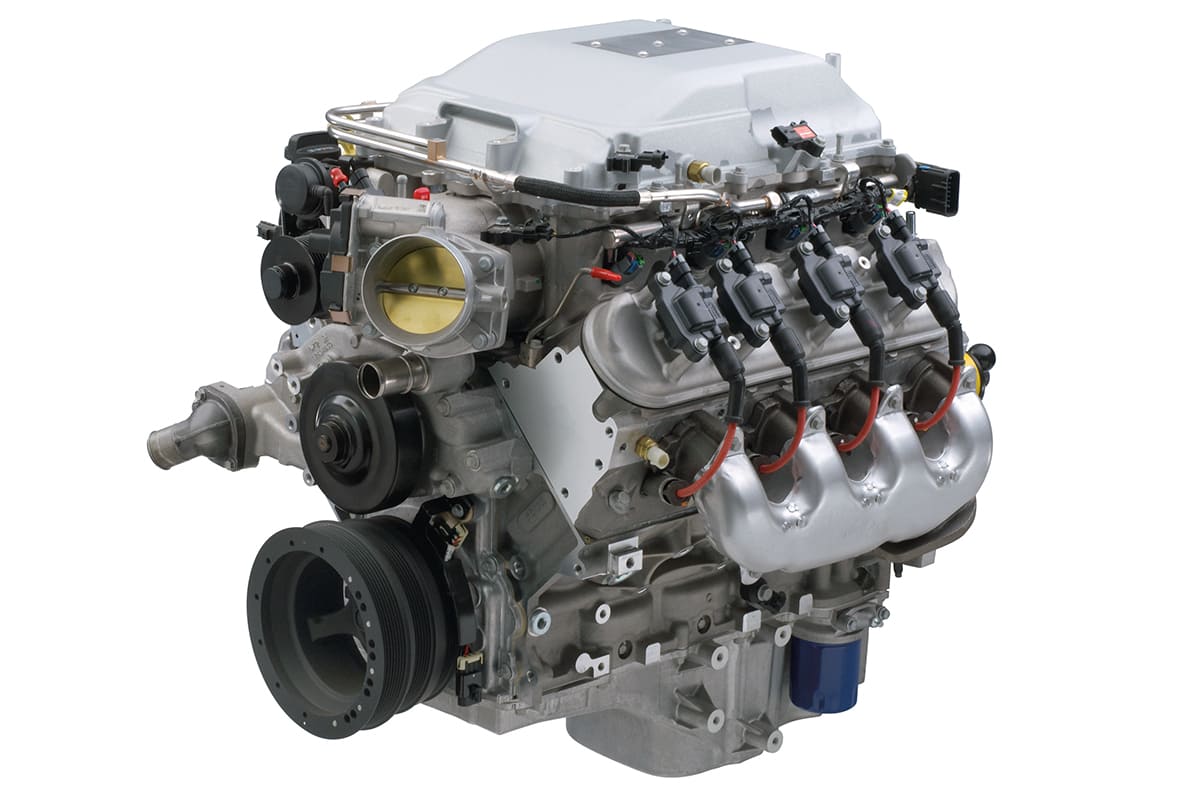 8. LSA: Big Power and Torque
While the LSX376-B15 offers a boost-ready foundation on which to complete a custom supercharged or turbocharged engine, the LSA is the blown production engine that launched in the CTS-V and drove the Gen 5 Camaro ZL1. Better still, it's available from Chevrolet as a crate engine, rated at 556 hp and 551 lb-ft of torque.
The LSA's 1.9L Eaton TVS-type supercharger helps overcome the LS engine's only serious shortcoming: a lack of low-end torque. The comparatively compact blower spins quickly and builds boost just as fast, helping the engine produce its peak 551 lb-ft by only 3,800 rpm. That's about 1,000 rpm sooner than most naturally aspirated LS engines achieve at their peak torque, giving the LSA a tremendous feeling of power on demand on the street. Every Camaro ZL1 owner can attest to that.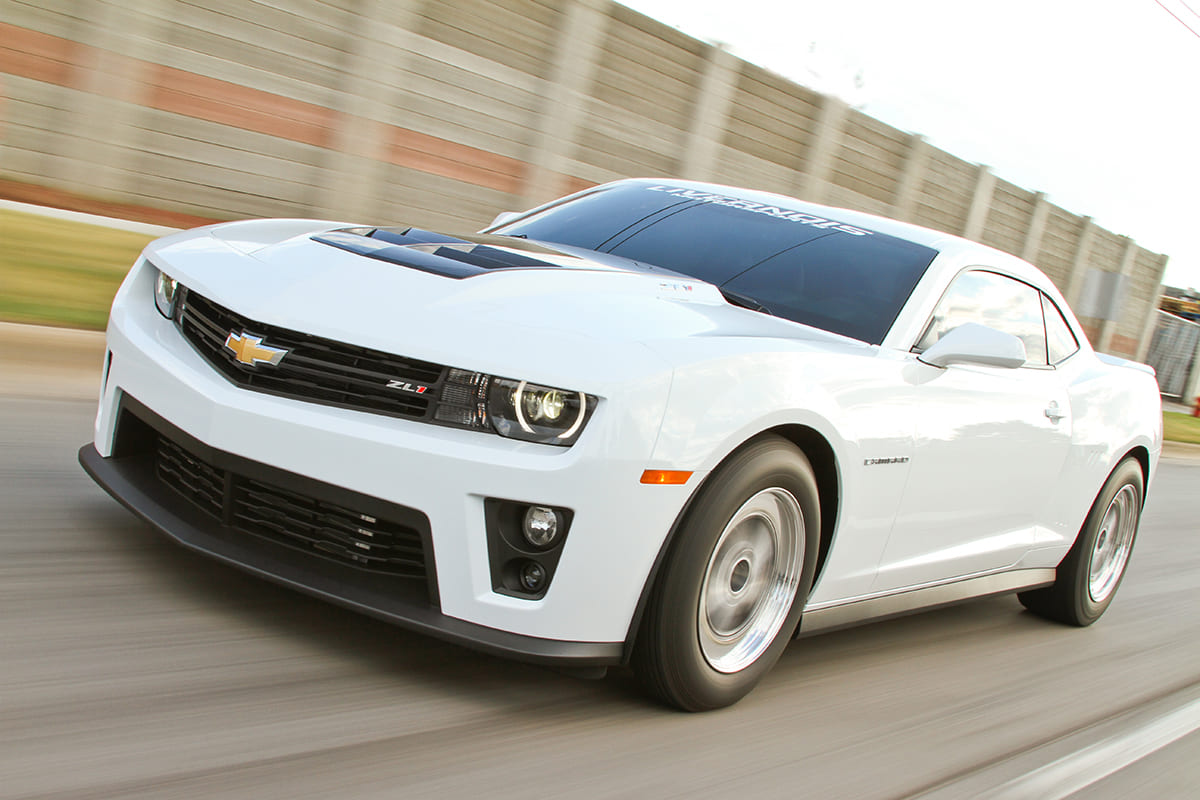 In the ZL1 or as a crate engine in a restomod Chevelle, there's nothing not to like about the bad, blown LSA. The only reason it didn't place higher on our list is because Chevrolet offered an even higher-output engine that pushed factory supercharged LS performance to 11.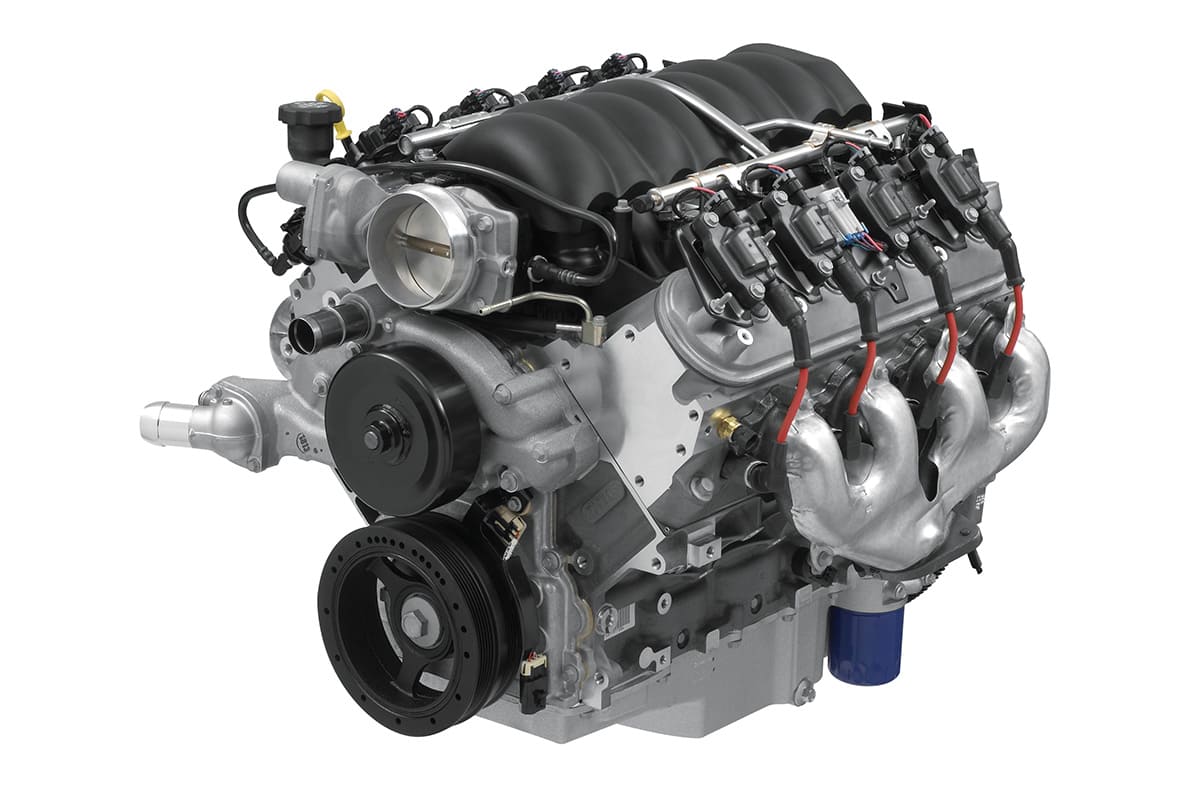 7. LS376/525: Embodying Everything Great About LS Capability
The second of Chevrolet's factory-built, specialty crate engines on our list, the LS376/525 embodies everything about the LS engine's almost unlimited performance potential and the comparative ease at which it can be extracted. It's basically an LS3 with a camshaft—and that's all it takes to send this naturally aspirated powerhouse to 525 high-revving horsepower.
A camshaft. That's it. No head porting. No stroker rotating assembly. And no forced induction. Just the racing-developed "ASA" roller cam, with 0.526-inch lift, 226/236 degrees duration and a 110-degree lobe separation angle, and the complementing valvesprings. Simple but yet so effective because the camshaft makes the most of the deep-breathing cylinder heads, which has always been the key to LS performance, no matter the iteration.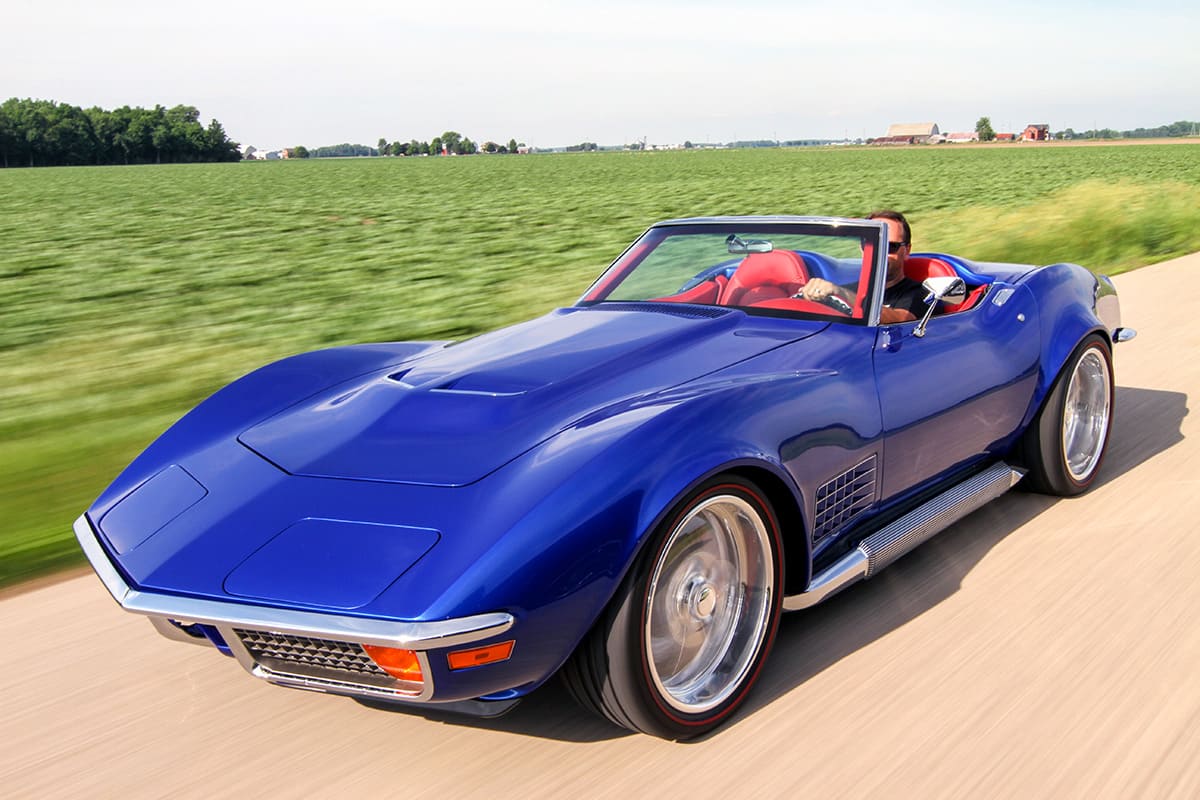 When it comes to bang-for-the-buck options for a retrofit LS crate engine, it's difficult to make a case for a better value than the LS376/525. We even know a couple of engine builders who advised customers they'd be better off with one of these rather than a custom-built engine because they'd be money ahead in the long run.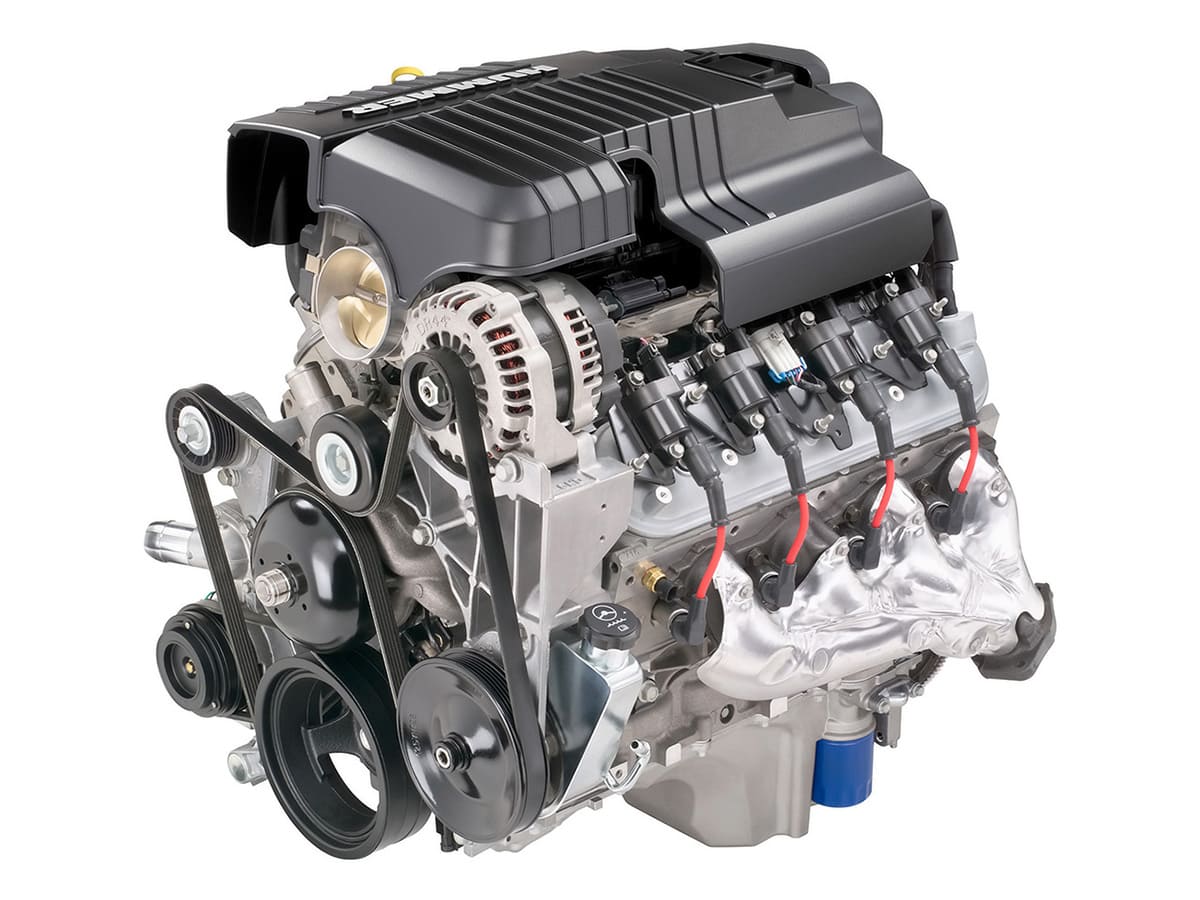 6. L92/L9H/L94: Keep on Truckin'
Developed for GM's fullsize trucks and SUVs, L92 was the first aluminum-block 6.2L LS variant, beating the LS3 to production by a few months, as the premium engine offering in vehicles such as the Cadillac Escalade, Yukon Denali, and the HUMMER H2. Fundamentally, the L92 and the LS3 are the same but with a unique camshaft and induction system for the truck-based applications.
The L9H was essentially the same engine but with FlexFuel E85 capability, while the L94 was again the same but equipped with GM's Active Fuel Management cylinder-deactivation technology. From a performance standpoint, these engines respond to just about anything that can be done to an LS3—more, even, in some cases, as the fuel system for the FlexFuel L9H and L94 includes E86-capable fuel lines and higher-rate injectors. Word is, the E85 fuel system is good for about 700 hp.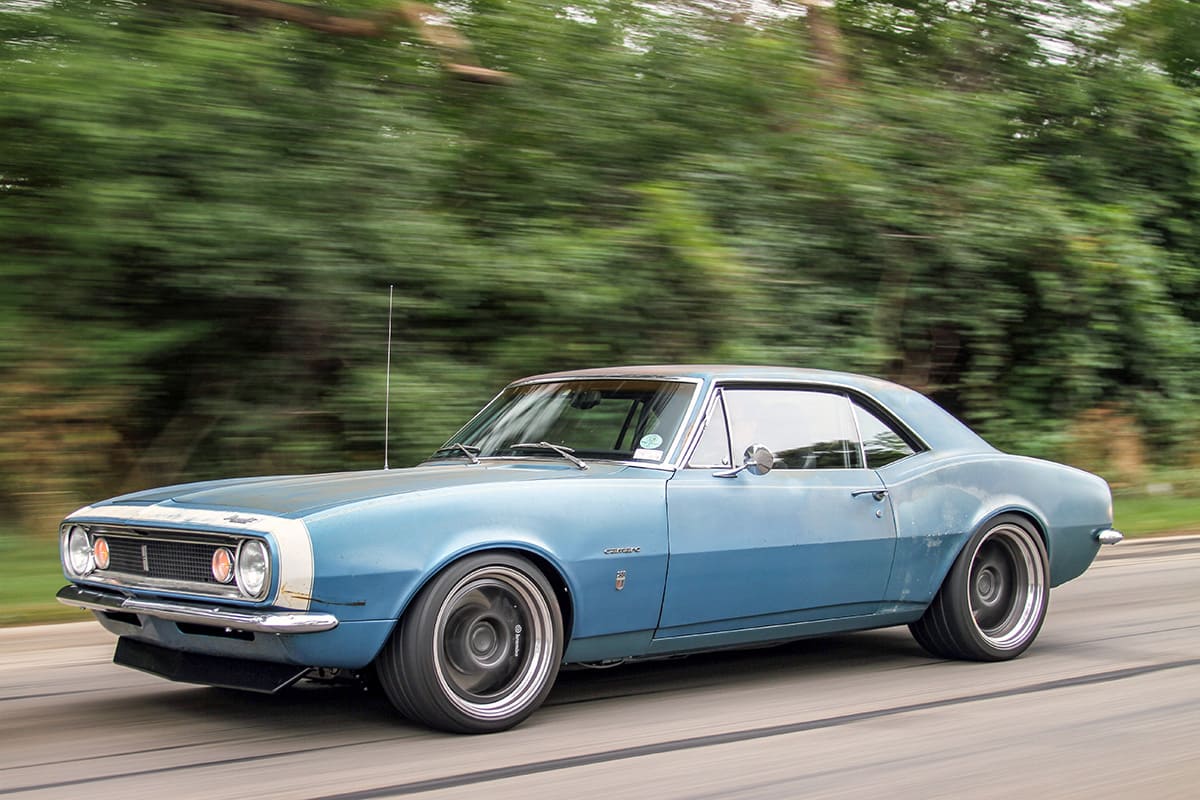 One more thing that lands these truck engines on our list is their relative affordability. An LS3 from a Corvette or Camaro will cost two or three times as much as a salvaged L92/L9H/L94. Keep that in mind when searching for a project engine.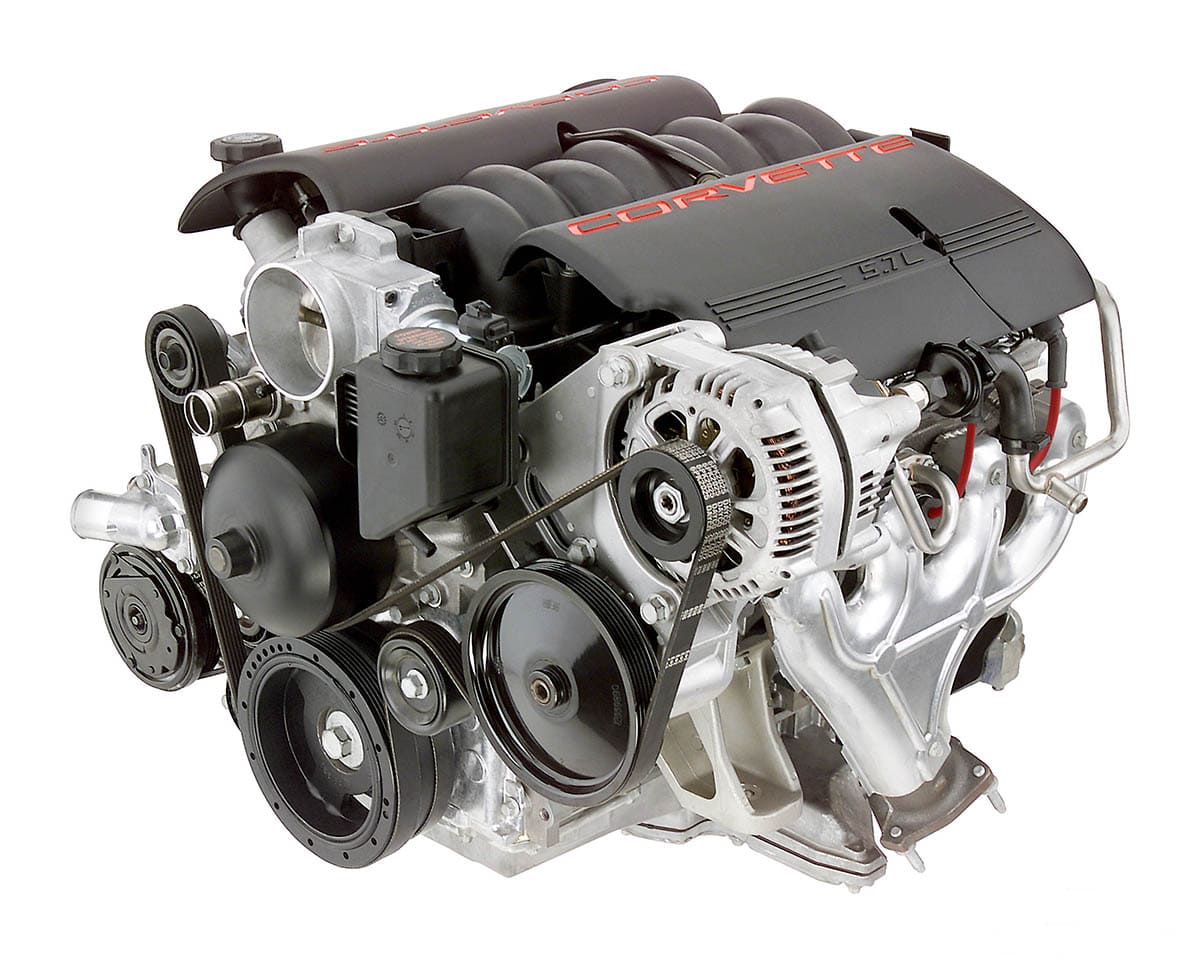 5. LS1: A Performance Revolution
It's impossible to overstate the significance of the LS1 engine, whether discussing performance capability, its engineering, or its role in automotive culture. In short, it changed everything.
And let's not forget the context of the LS1's birth and the risk it represented for General Motors. Overhead-valve engines such as the old-school small-block were seen as archaic. Multiple-overhead-cam engines were the state of the art, but they were complex and sucked up a lot of space underhood. So, GM doubled down on pushrods, developing a compact, all-aluminum V-8 that was thoroughly modernized in every way. They also made it breathe which, in turn, allowed it to rev like no other pushrod V-8 before it. It was a best-of-both-worlds solution that even the most grizzled and jaded of critics had to admit was virtually devoid of architectural or performance flaws.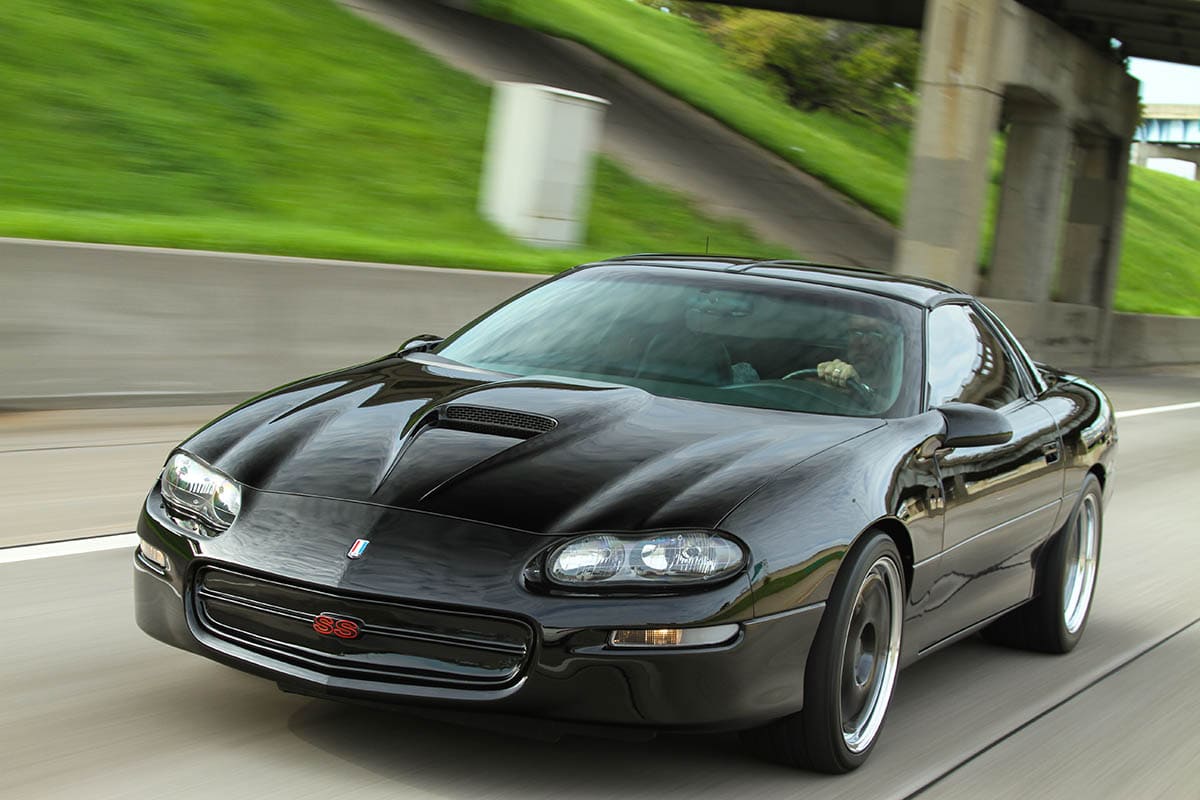 There's plenty more to say about the LS1 but the bottom line is the revolution started here, fundamentally changing the performance world for the better. Long live the pushrod!
4. LM7 & LY6: The Budget Solutions for Backyard Boost
Yes, technically there are two engines here, but they represent a singular theme on our list. From a production standpoint, the iron-block LM7 5.3L and LY6 6.0L engines that powered hundreds of thousands of light-duty Chevy and GMC trucks were the unsung heroes of the LS world. They were the powerful and durable powerplants in 1/2-ton pickups and SUVs, but these workhorse engines found a second calling with performance enthusiasts as the budget foundations for high-boost street/strip combinations.
The iron-blocks are ideal for forced induction and respond incredibly well to turbocharging, even with boost levels that, by all logic, should melt their cast pistons and ventilate their crankcases. Builders with larger budgets will beef up these engines' rotating assemblies, but the stories of a "junkyard" 5.3L and a cheap, overseas turbocharger combining to push 600-800 hp are common enough to make the LM7/LY6 variants bona fide cult engines in the LS universe.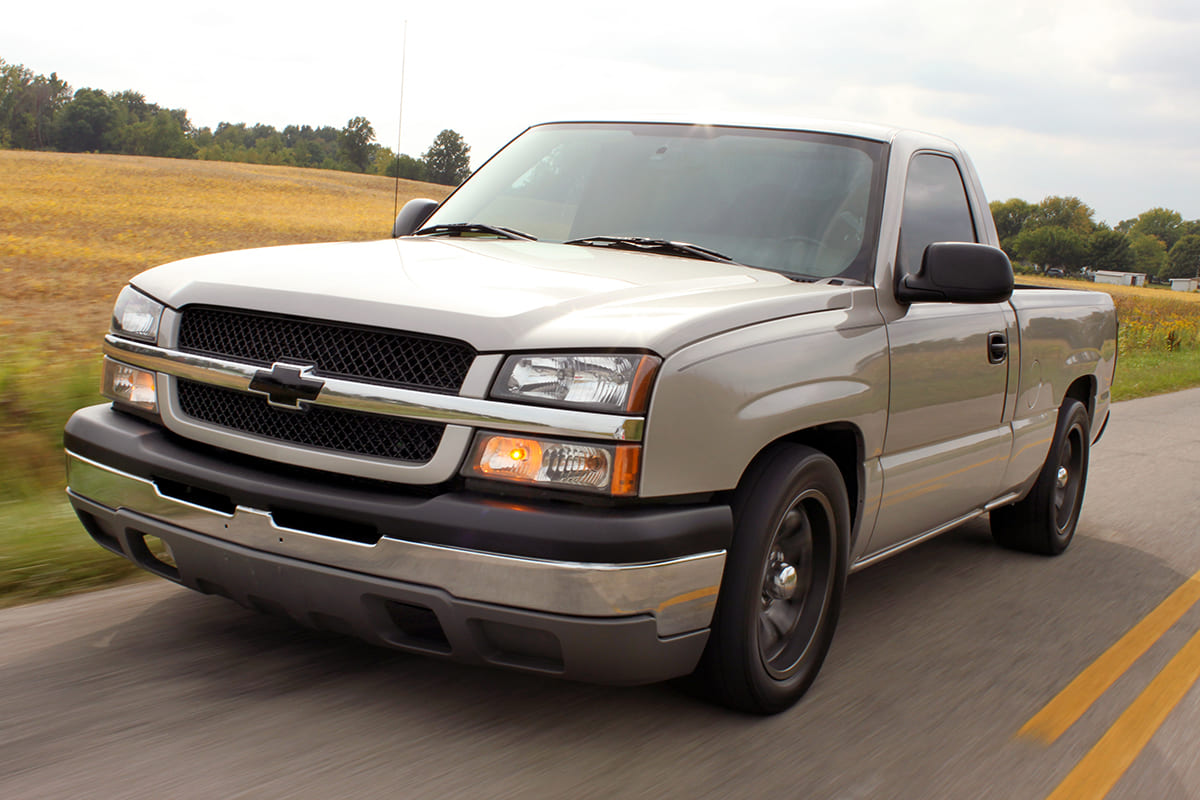 It's not just the budget performance capability that lands these engines so high on our list, but the ingenuity they've fostered in the performance community. Finding a cheaper way to go fast has always been the spirit of hot rodding and these LS variants epitomize that like nothing else.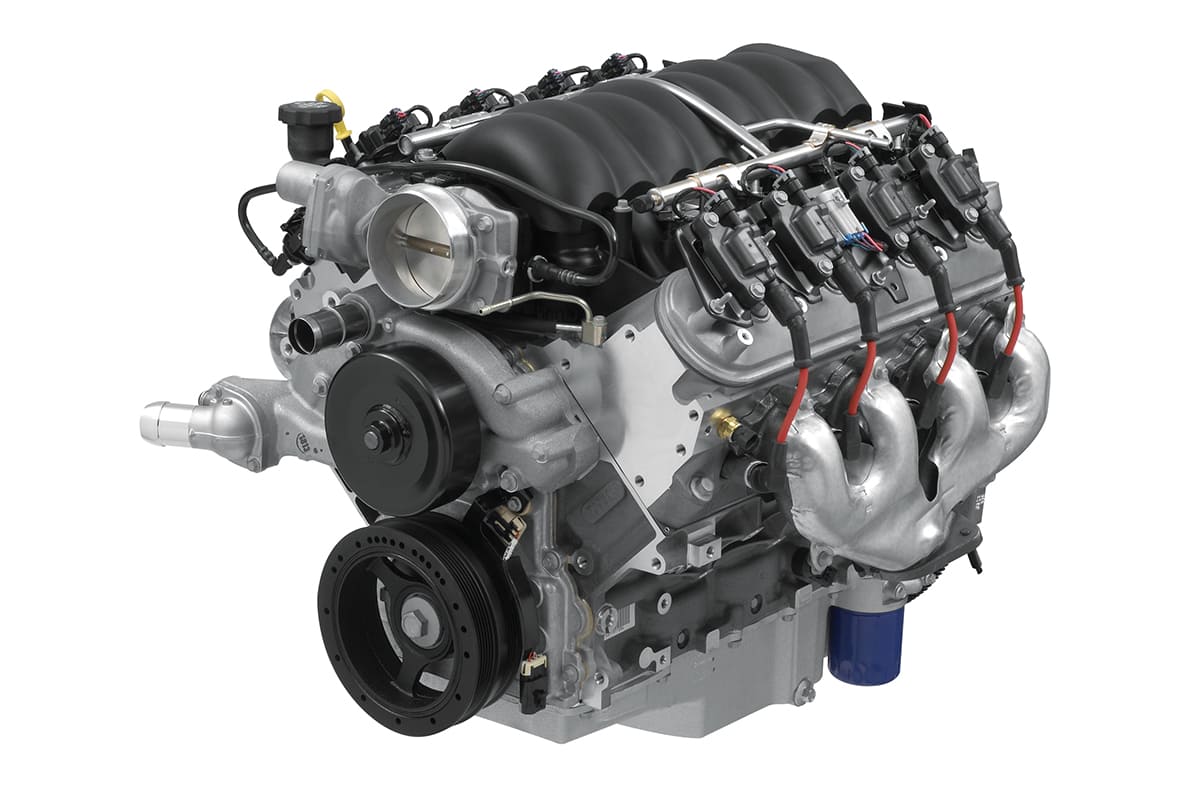 3. LS3: The 21st Century ZZ4
The LS3 will go down in history as the "350 small-block" of LS engines. In fact, its production role in the C6 Corvette and Gen 5 Camaro is secondary to its life as the new benchmark crate engine in the increasingly growing world of LS swaps. It's the ZZ4 of the 21st century.
It's easy to understand the appeal. Out of the box, it's rated at 430 hp—a threshold that would be hard to match with a classic small-block for the less-than-$8,000 price tag the LS3 is generally going for these days. It's an exceptional value and the complementing components required for a successful LS swap are getting less expensive by the day, too.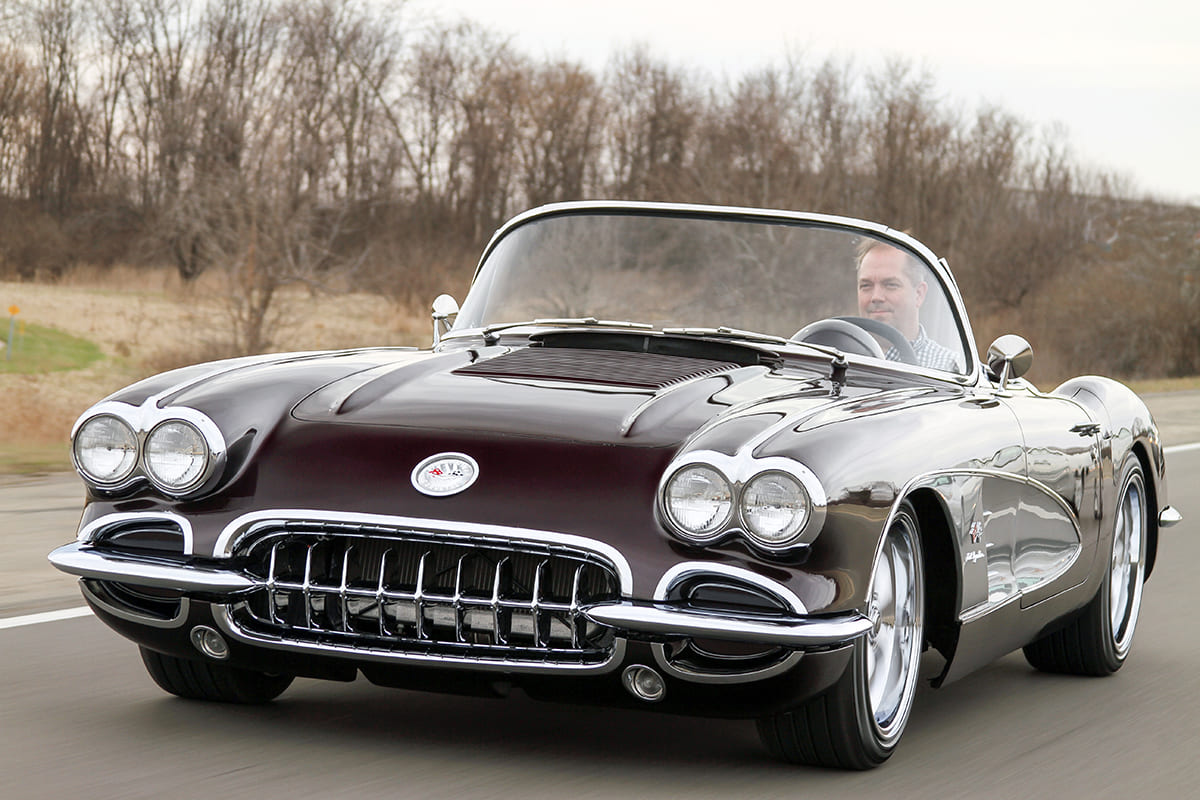 If 430 hp isn't quite good enough, a simple camshaft swap and other mild upgrades quickly send output beyond the 500hp level, but for most enthusiasts, a straightforward LS3 swap is all that's necessary to modernize their cruising experience—and more and more of them are doing it every day.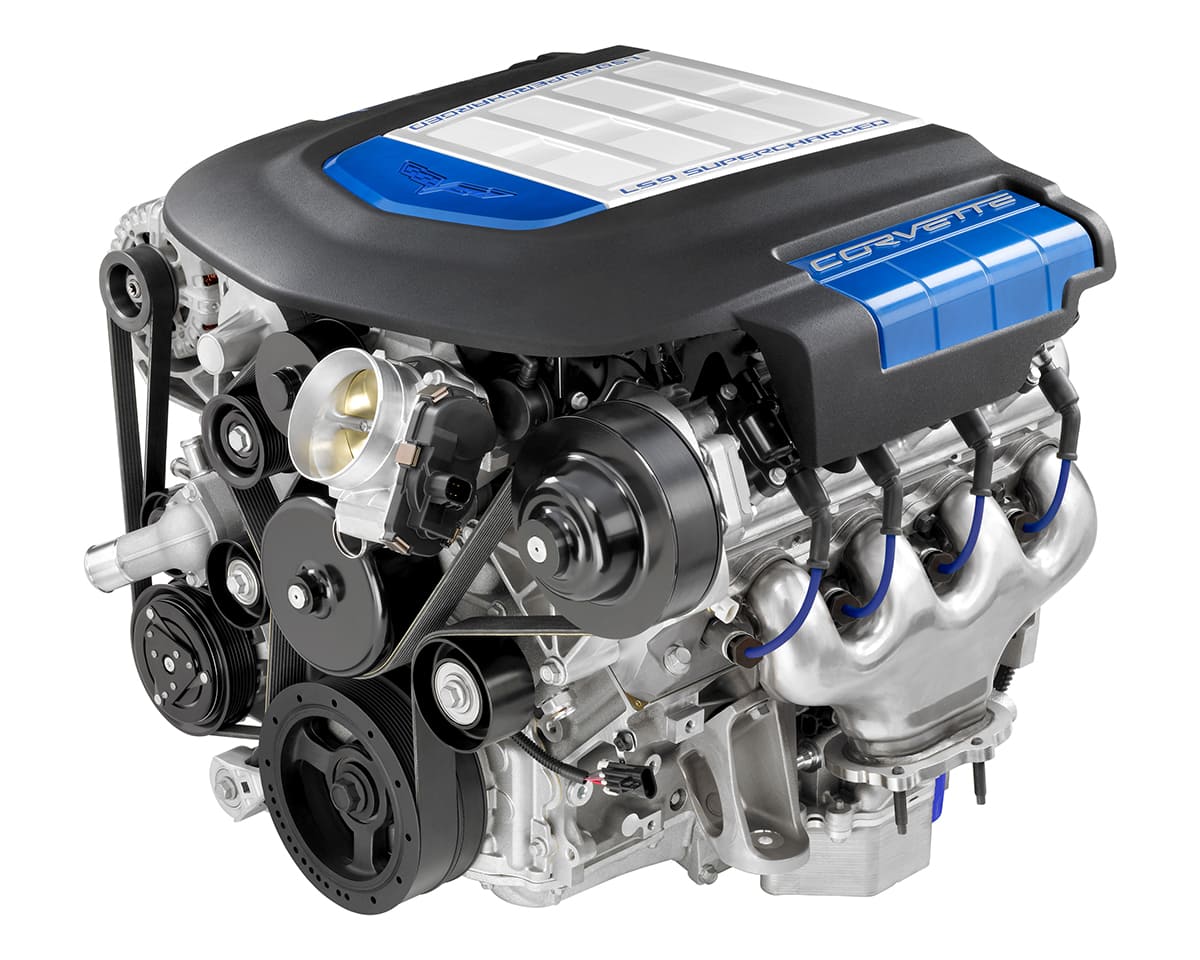 2. LS9: The King of the Hill's Crown
Until the direct-injected supercharged LT engines arrived a few years ago, the 638hp LS9 in the C6 Corvette ZR1 held the distinction as the most powerful production engine ever for a GM vehicle. It was a barely restrained monster that shrieked under wide-open throttle, screaming for more air to ingest.
In its only production application, the engine—force-fed by a 2.3L Eaton TVS supercharger—pulled the ZR1 through the quarter-mile in just more than 11 seconds and up to a 205 mph top speed. It also had a second life as Chevrolet Performance crate engine, but they're all gone now, scooped up by Pro Touring and restomod builders who wanted the pinnacle in factory-engineered LS performance. Good things like that never last forever.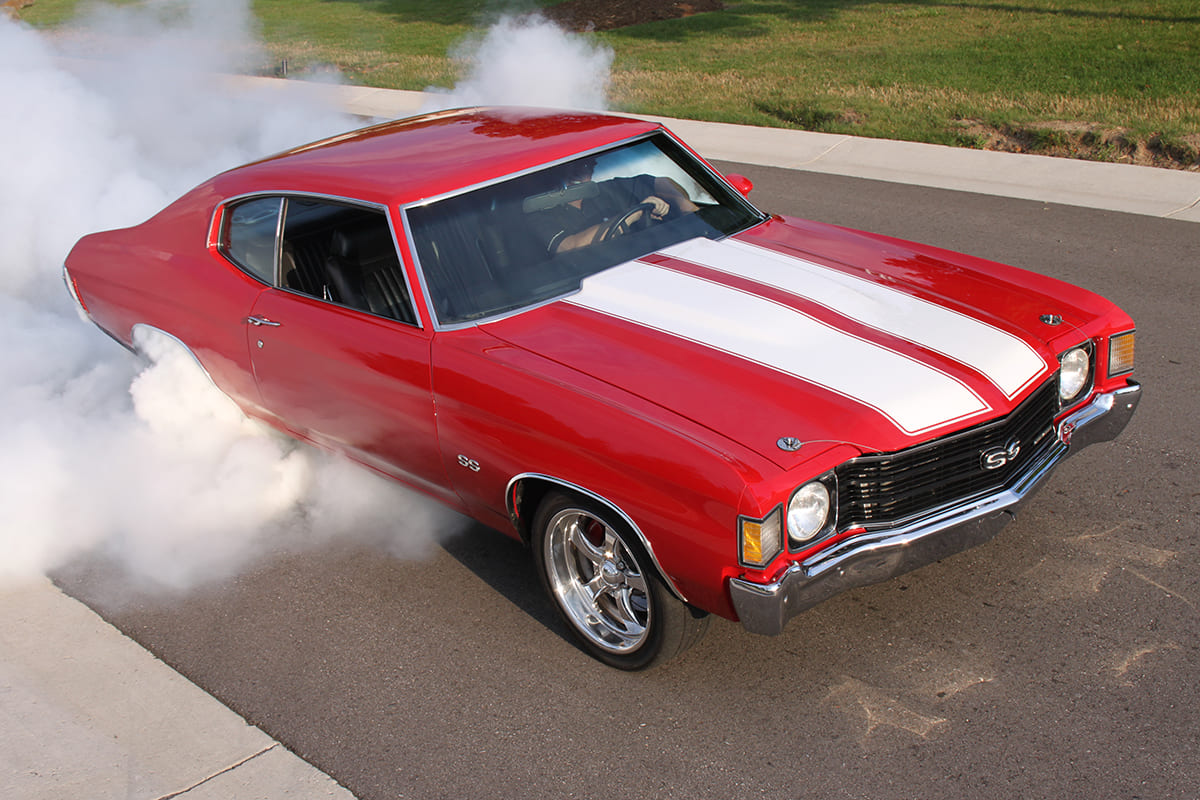 Regardless of its LS architecture, the supercharged LS9 was the sort of brash, over-the-top offering that only a few years earlier wouldn't have seemed possible from an OE manufacturer. Its lifespan may have been comparatively brief, but it took LS performance to its zenith.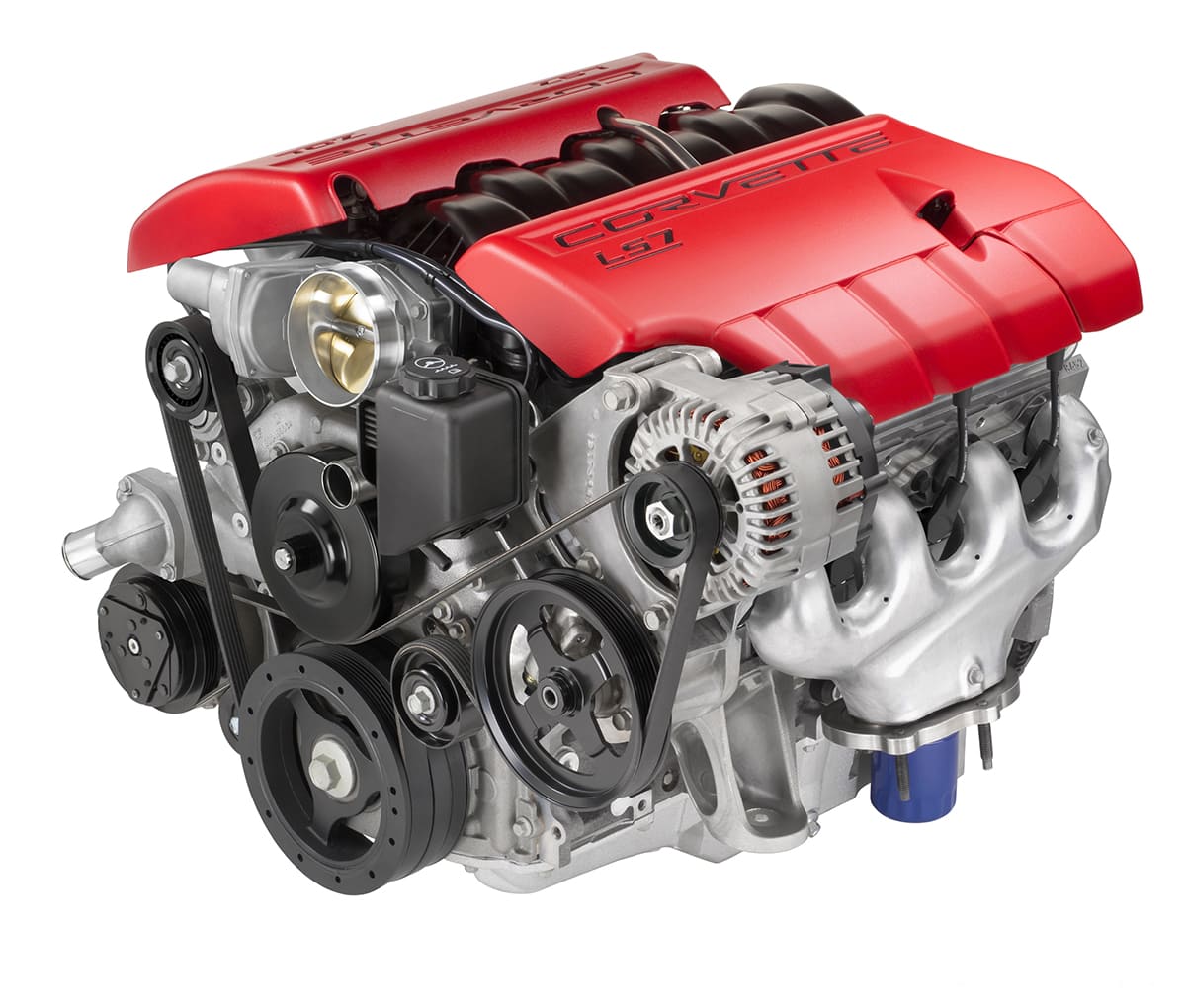 1. LS7: Best. LS Engine. Ever.
In a world with 650hp Camaro ZL1s, along with even more powerful Hellcats and Shelby Mustangs, it's easy to forget the influence and importance of the LS7-powered Corvette Z06. Before it, there were precious few production cars that boasted horsepower levels of 500 or greater.
The Z06 changed all that. It democratized supercar-level performance and it was all thanks to the racing-derived LS7. Its large displacement and cavernous cylinder heads, with featherweight titanium valvetrain components, processed air like few other naturally aspirated engines, revving to a stellar 7,000 rpm. It was built by hand, too, and featured deck-plate boring and honing of the unique cylinder block. There was nothing else like it.
There still isn't. Not even the 6.2L LT1 engine of the C8 Corvette matches the naturally aspirated output of the 15-year-old LS7. And for all the great horsepower numbers of those Hellcats and Shelbys, they come with a weight penalty, from the supercharger housing to the associated intercooling circuit. And let's not forget it takes horsepower to drive a supercharged engine. The LS7 is unadulterated, high-revving horsepower in its purest form.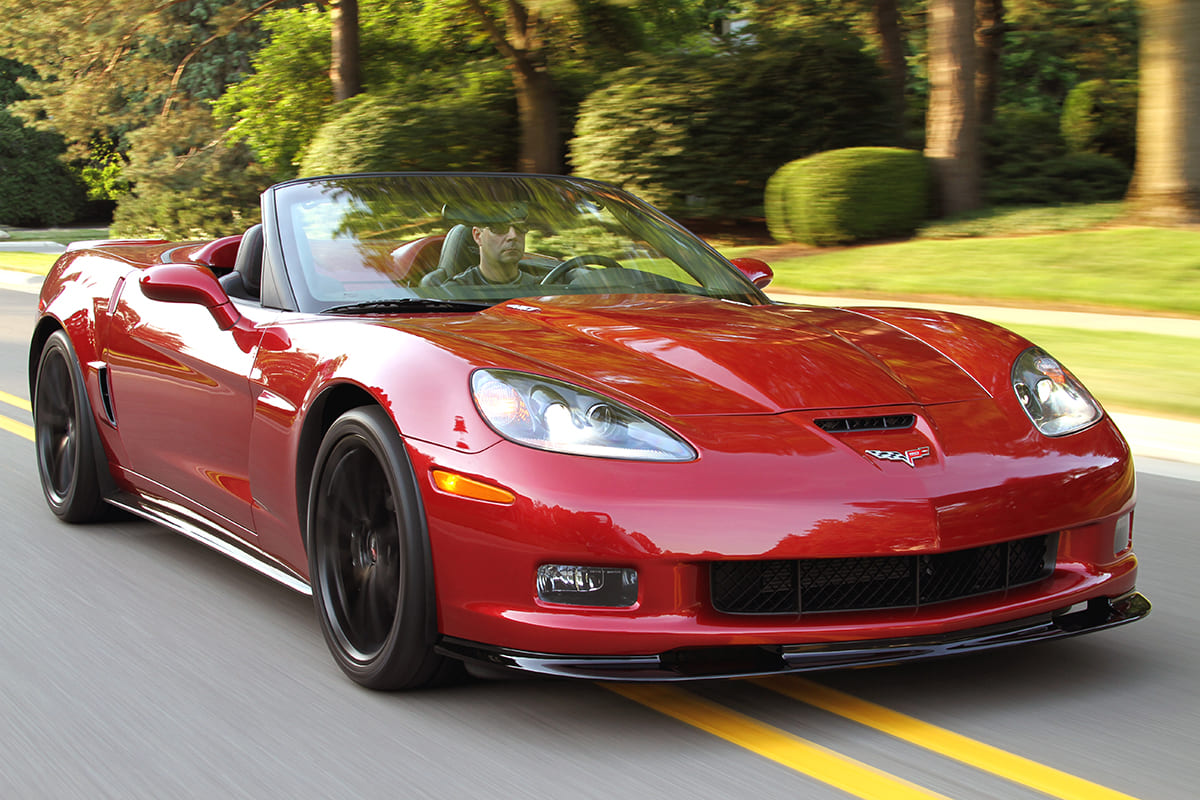 Fifteen years after its introduction, the LS7 remains a benchmark of naturally aspirated performance. When we drew up this list, there was a debate about whether some engines would be included and where others would fall in the ranking, but there was no question about the LS7. It was number one, right from the start.