Shawn Loos' 1970 Nova
By Nick Licata   –  Photography by Josh Mishler
Life. It's a funny thing. You cruise through it doing what you do, you might stay on top of small projects around the house and keep the yard looking good, and when you least expect it, your wife buys you a '70 Nova for your 40th birthday. A rare story, indeed, but a true one for Shawn Loos of Raymond, Nebraska. This all came about from Shawn telling stories and reminiscing to his wife, Heather, about the Nova he had in high school and how much he missed that cool old car. Well, it seems Heather was paying attention and wanted to help Shawn relive those days of owning a Nova, similar to the one he had back in the day. This falls under "thoughtful wife, happy life." Yeah, we'll go with that.
The car was found in Omaha, Nebraska, for a mere $5,000. Shawn states that it had minimal rust and was in pretty good shape. It came with a 350ci small-block and some aftermarket wheels. "The paint was a little rough," Shawn says. "It looked like someone painted it in a home garage, but it wasn't horrible."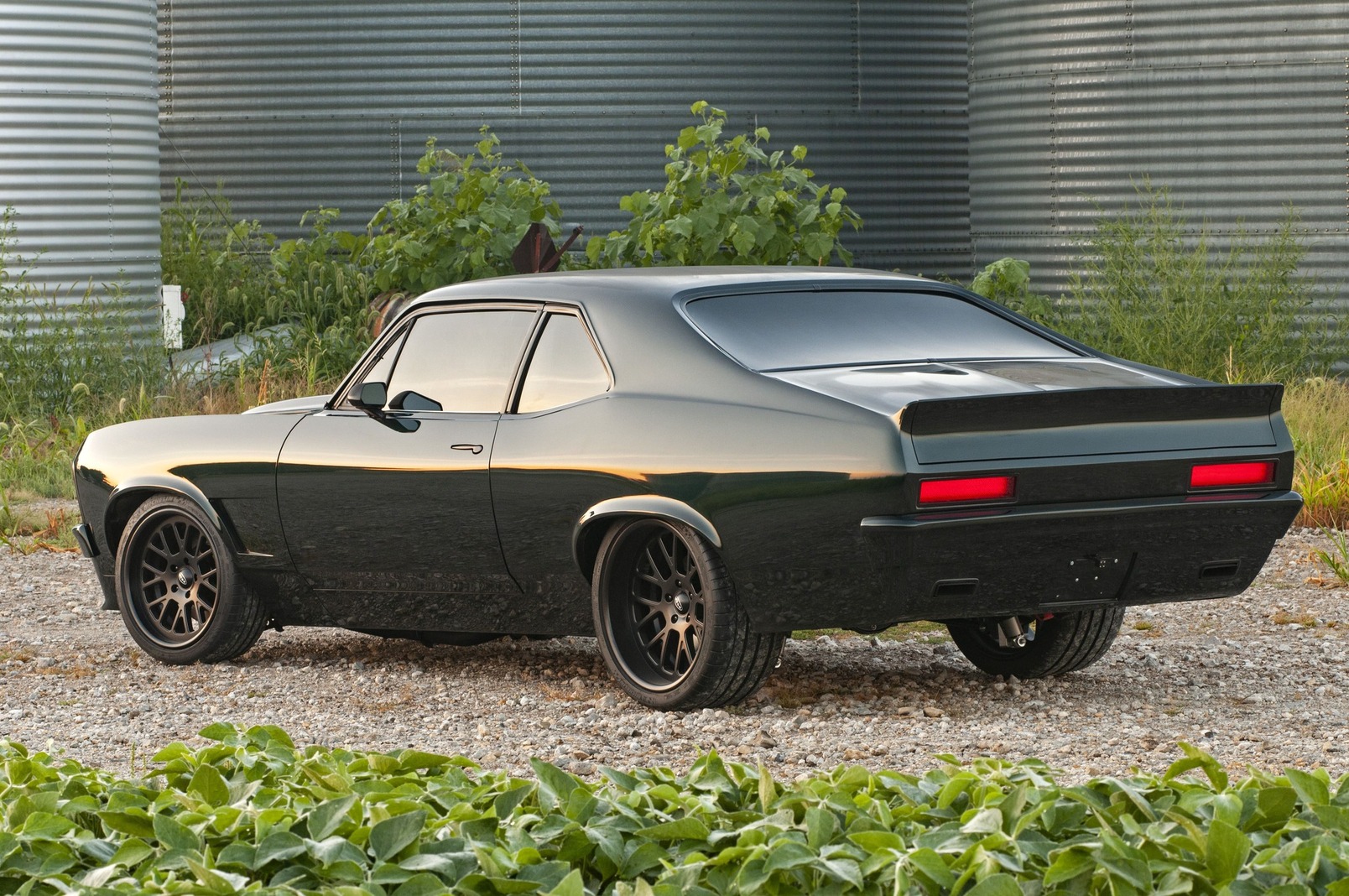 With a good starting point, Shawn's idea was to scrape off some of the early '70s vibe and give it a modern Pro Touring treatment with updated power and suspension goods. Shawn got busy on his new project and pulled the engine and dropped the rearend and transmission then started cleaning up the underside. He was knee deep in the process of installing a new rear suspension system when the news came that his wife (you remember, the cool one who bought him the car) would be having twins!
Read More: Easy and Affordable Brake Upgrade for a '70s Nova
This life-changing information meant they'd have to upsize—purchase a house with more bedrooms and get a car appropriate for hauling the new family additions. This also meant Shawn would have little to no time to work on the Nova. Not one to raise the white flag, he wanted to keep the project going, so the car was sent to an unnamed shop to move forward on the upgrades Shawn had in mind for the car. Long story short, the car sat for about a year with little progress. Shawn pulled the car from that shop and onto another, which, unfortunately netted the same results—nothing got done.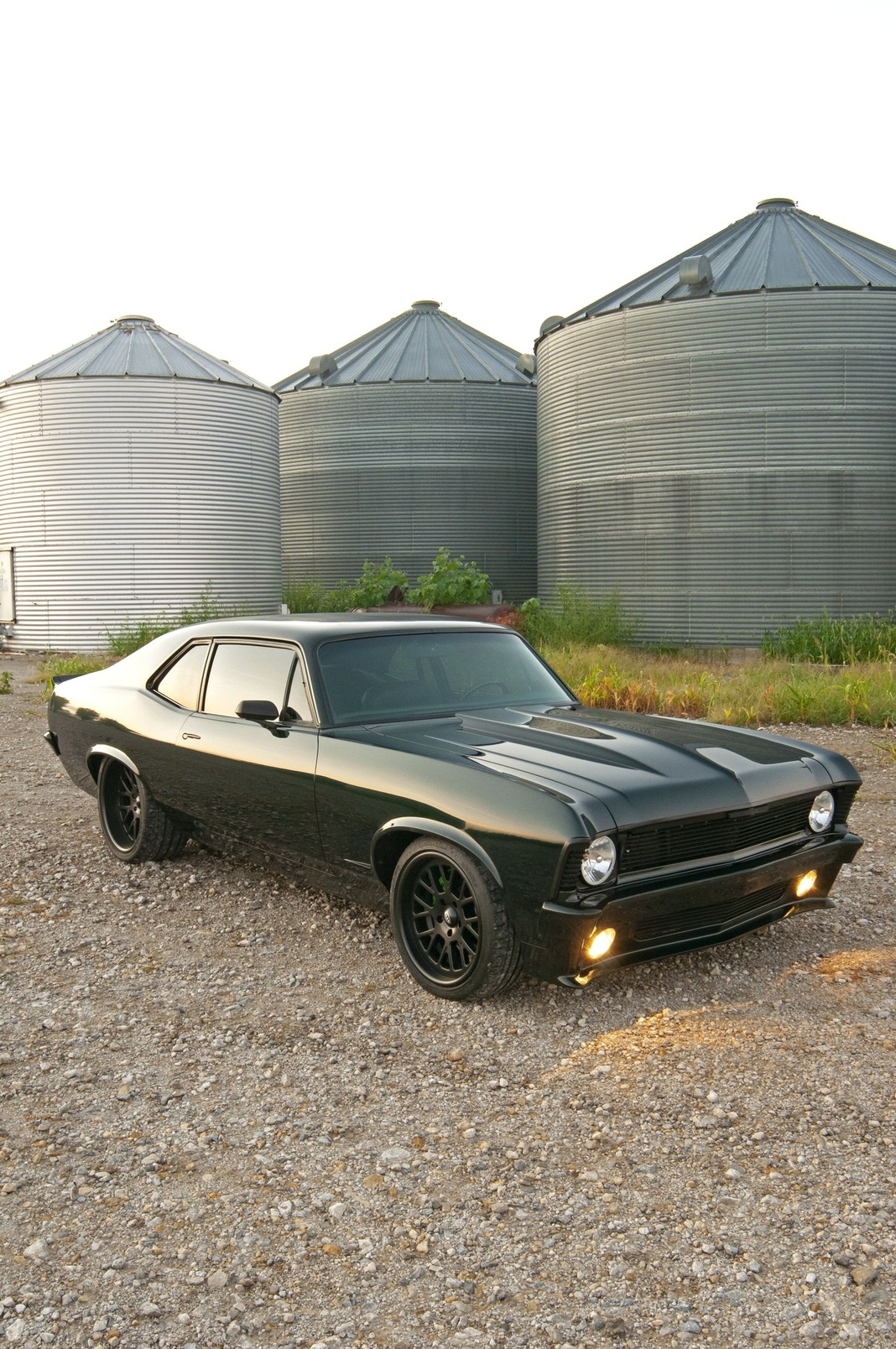 With the Nova in pieces and Shawn at his wit's end, he was on a mission to find a competent shop to take on his build. That led him to attend the World of Wheels show in Omaha, Nebraska, in hopes of finding a shop to take on his build, or at the very least point him in the right direction. It was looking dire until two cars caught his eye on the way out of the show. Both had stellar bodywork, paint, and remarkably crisp body lines. Shawn had found the perfect builder for his Nova: Bobby Schumacher from Vintage Fabrication in Kansas City, Missouri. Shawn met up with Schumacher and the Vintage Fabrication crew to devise a plan to get the Nova on the right track with a Pro Touring–style build.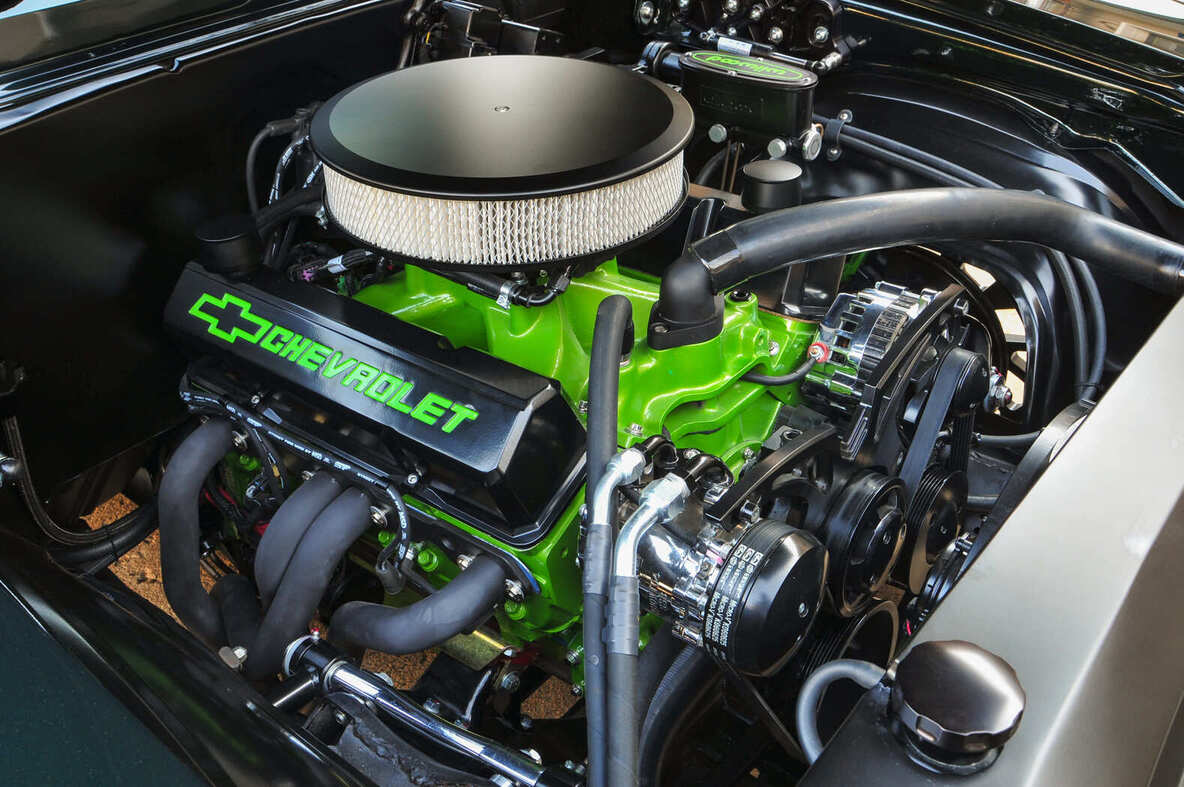 Starting under the hood, a 400ci small-block gets the job done and carries plenty of eye candy, including a painted Holley intake and Chevrolet Performance valve covers, Billet Specialties air cleaner, and a black March Performance Style Track front drive system. A Holley Terminator fuel injection system manages swill, and a pair of Sanderson headers launch waste to a custom 3-inch exhaust system and Borla XS mufflers.
A 700-R4 transmission worked over by Mike Bodine and Coan 2,800 stall converter get power to the 12-bolt rearend that houses a limited-slip posi unit, 3.73 gears, and Strange axles, all taking orders from the Lokar shifter.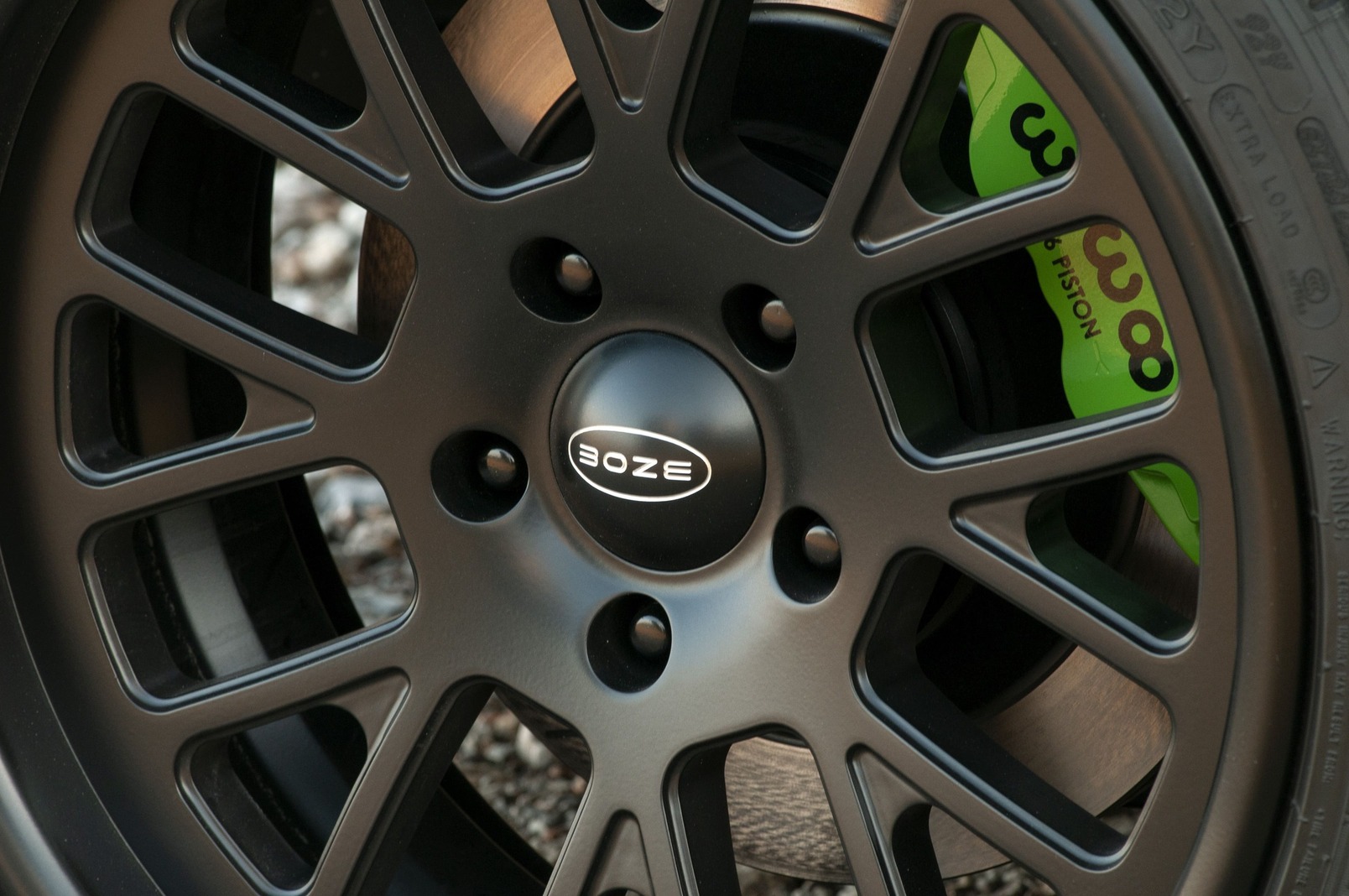 Check this out: 754 HP Supercharged LS3 Pro Touring 1971 Chevy Nova
For improved handling, a Ridetech four-link rear suspension system carries Ridetech Shockwaves out back and works with the Ridetech suspension system up front—Strong Arm tubular control arms and Shockwave shocks and springs. A set of Detroit Speed subframe connectors tie it all together.
Wilwood 13-inch rotors and appropriate green (to match the engine theme) six-piston calipers are assigned up front while a set of four-piston calipers reside out back. It's all managed by a Wilwood master cylinder. A set of black Boze Vortex wheels wrapped in Michelin Pilot Sport rubber allows Shawn to put that Ridetech suspension to work.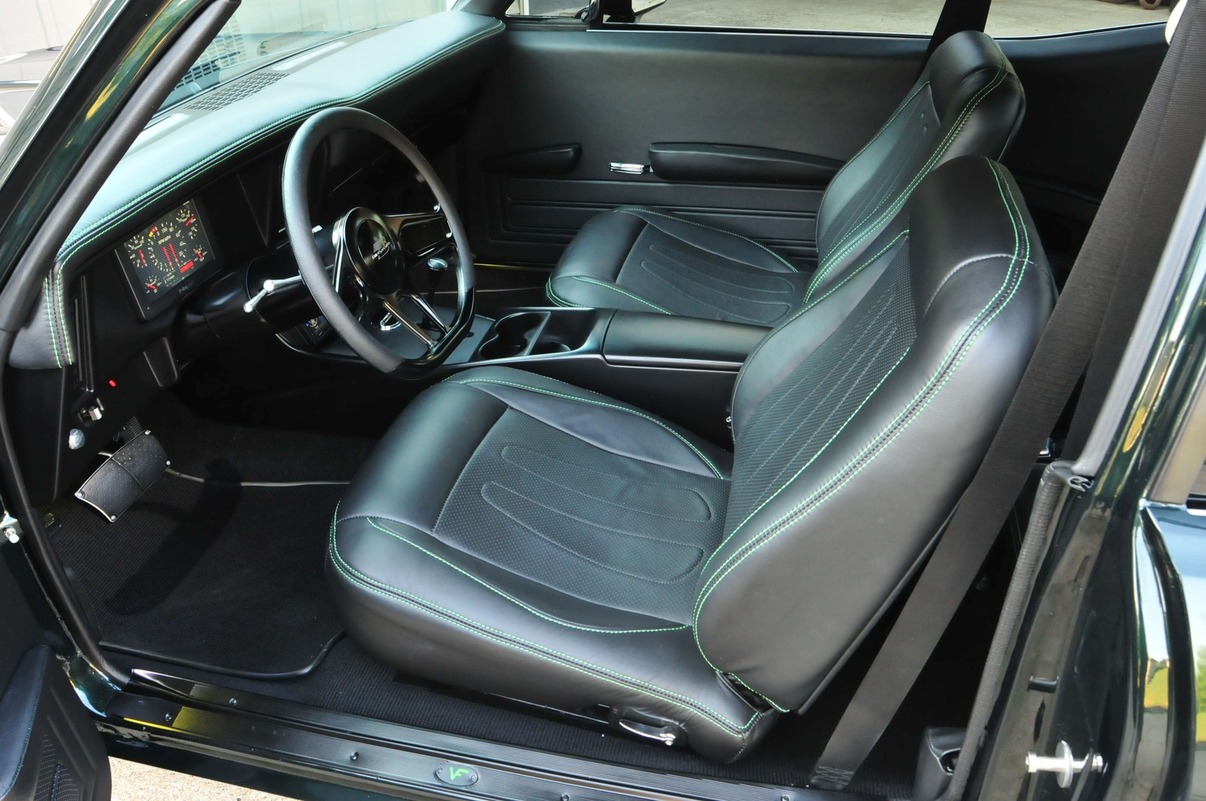 The Vintage Fabrication crew set focus on the interior and created a modern-looking performance arena for Shawn to do business in comfort and style. A Holley LCD screen offers the vitals, while a Boss head unit equipped with a Kicker amp and a host of Pioneer speakers provide a sonic wall of sound. Black leather covers the custom door panels, dash, and TEA's custom bucket seats front and rear. The black Daytona weave carpet keeps the malicious-looking scene on point. The theme continues with a black Flaming River steering column and black Billet Specialties steering wheel. A midnight series Lokar shifter arm looks right at home in the Vintage Fabrication-designed center console.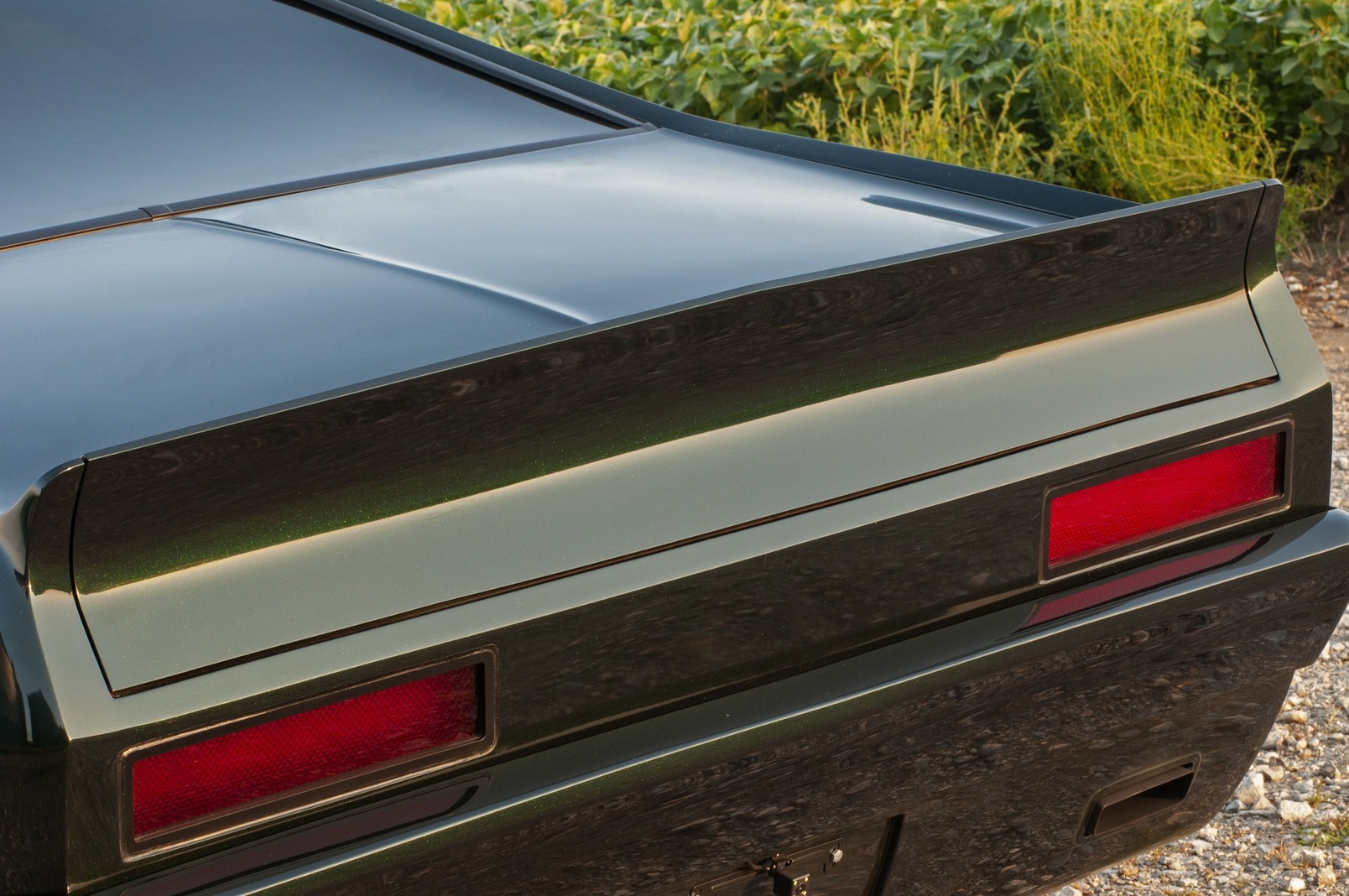 Shawn left the bodywork and paint in the able hands of Michael Melin and the gang at Restomod Store in Lee's Summit, Missouri. Prior to smoothing the body and laying down a decadent layer of Axalta Black paint, the Vintage Fabrication crew lowered the rocker panels 3 inches, fabbed up front and rear spoilers, and constructed a pair of custom taillight bezels along with one-off vents behind the front wheels. The exhaust exits through the custom rear valance and the bumpers front and rear were nipped and tucked for a snug fit.
It was an on-and-off 12-year process, but once Shawn's Nova finally got in the right hands the car came out just how he had envisioned. "Yes, the car took quite a bit longer to complete than I had planned," Shawn says. "But looking at it now, the car is absolutely amazing. I must thank Bobby Schumacher and the guys at Vintage Fabrication for exceeding all my expectations. I also want to thank Heather as she was the catalyst for this whole thing."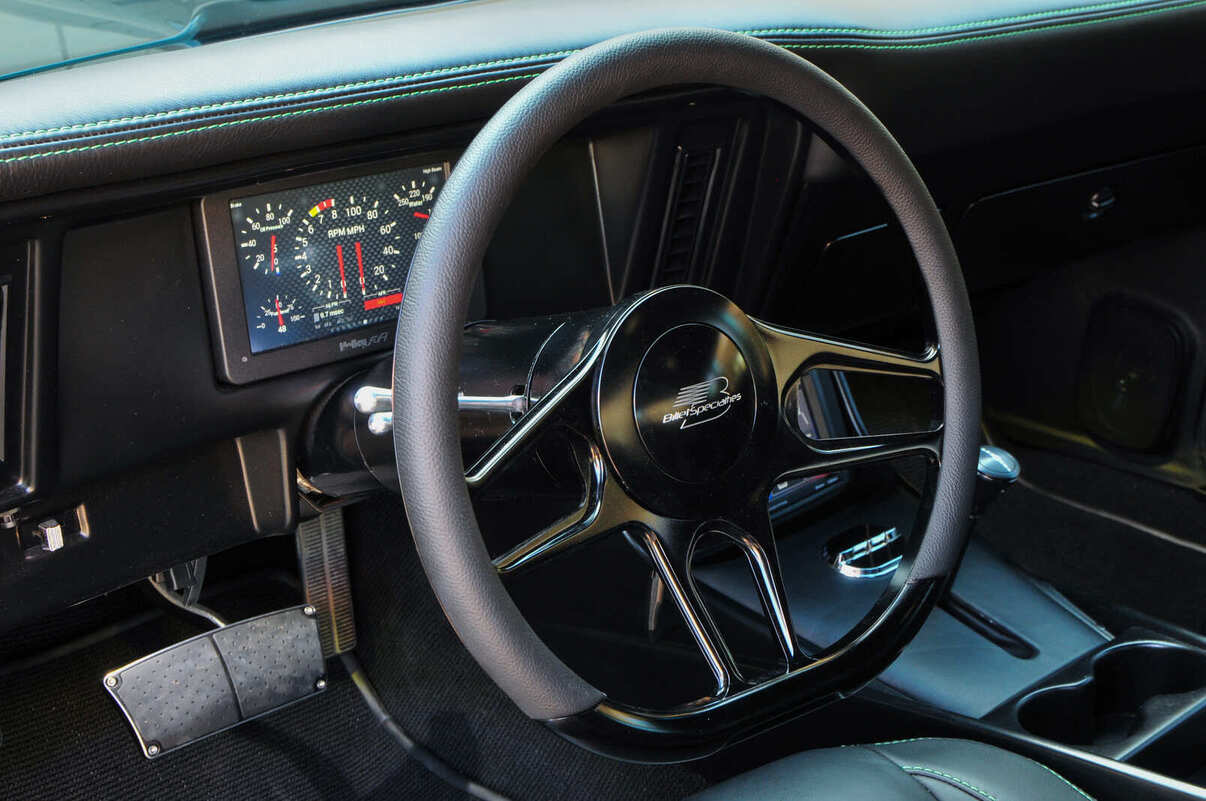 Life is full of twists and turns and now Shawn can navigate those turns effortlessly in one badass black '70 Chevy Nova.
TECH CHECK
Owner: Shawn Loos, Raymond, Nebraska
Vehicle: 1970 Chevy Nova
Engine
Type: Chevy small-block
Displacement: 400 ci
Induction: Holley intake manifold
Fuel Injection: Holley Terminator X
Ignition: MSD
Exhaust: Sanderson headers, custom 3-inch exhaust, Borla XS mufflers
Wiring: American Autowire by Vintage Fabrication
Ancillaries: Billet Specialties air cleaner, March Style Track accessory drive system, Ringbrothers hood hinges
Drivetrain
Transmission: 700-R4 by Mike Bodine (Buckner, MO)
Converter: Coan 2,800 stall
Driveshaft: Gears Unlimited
Rear Axle: GM 12-bolt rearend, Truetrac limited-slip differential, 3.73 gearset, Strange 31-spline axles
Chassis
Chassis: Stock
Front Suspension: Ridetech Strong Arms control arms, Ridetech Shockwave shocks and springs, Ridetech antiroll bar
Rear Suspension: Ridetech four-link suspension, Ridetech Shockwave shocks and springs
Brakes: Wilwood 13-inch rotors, six-piston calipers front, Wilwood 13-inch rotors, four-piston calipers rear, Wilwood master cylinder
Wheels & Tires
Wheels: Boze Vortex (18×8 front, 20×10 rear)
Tires: Michelin Pilot Sport; 225/40R18 front, 275/35R20 rear
Interior
Upholstery: Black Daytona weave carpet, custom black leather door panels, center console, seat covers
Installation: Vintage Fabrication
Seats: TEA's front and rear
Steering: Flaming River steering column, Billet Specialties steering wheel
Shifter: Lokar
Dash: Custom by Vintage Fabrication
Instrumentation: Holley
Pedals: Clayton Machine Works
HVAC: Vintage Air
Insulation: Hushmat
Entertainment System: Boss head unit, Pioneer speakers, Kicker amps
Installation: Vintage Fabrication
Exterior
Bodywork and Paint: Michael Melin at Restomod Store (Lee's Summit, MO)
Paint: Axalta custom black
Body Mods: Vintage Fabrication
Grille: Billet by Vintage Fabrication
Front Bumper: Sectioned and tucked
Rear Bumper: Sectioned and tucked
Headlights: LED
Taillights: Digitails with custom bezels
Side Mirror: BBT Fabrication
Door Handles: Kindig-It
Glass: Auto City Glass