Prepping a 1957 Chevy Engine Bay in Anticipation of an Engine Swap
By Ryan Manson   –   Photography by the Author
When performing the typical engine swap, there are a few dozen considerations to be made when it comes to upgrading the plumbing system, electrical upgrades, chassis, and even sheetmetal modifications, but the engine compartment itself can be forgotten about. But, there's no time like now, when that engine compartment is laid bare following the removal of the original engine, to detail the panels and clean things up a bit.
We recently pulled a tired 350 small-block out of our buddy Bruce Valley's '57 Chevy Handyman Wagon in anticipation of dropping a new Connect and Cruise LS3 package in its place. While we were certainly excited to get the swap underway, it was decided that the engine compartment could use a little TLC to make it more deserving of such a nice-looking engine. As is typical with older vehicles, Valley's '57 had its fair share of modifications made by previous owners over the years. Thankfully, these mods were limited to a handful of extra holes made in the sheetmetal panels of the engine compartment, which will be quickly welded up. Future plans for the wagon call for the installation of a Vintage Air climate-control system, which means the stock heater box cavern as well as the heater control valve hole can be deleted. While Vintage Air provides a bolt-in solution for both of these areas, it was decided that welding these up instead would provide a cleaner finish.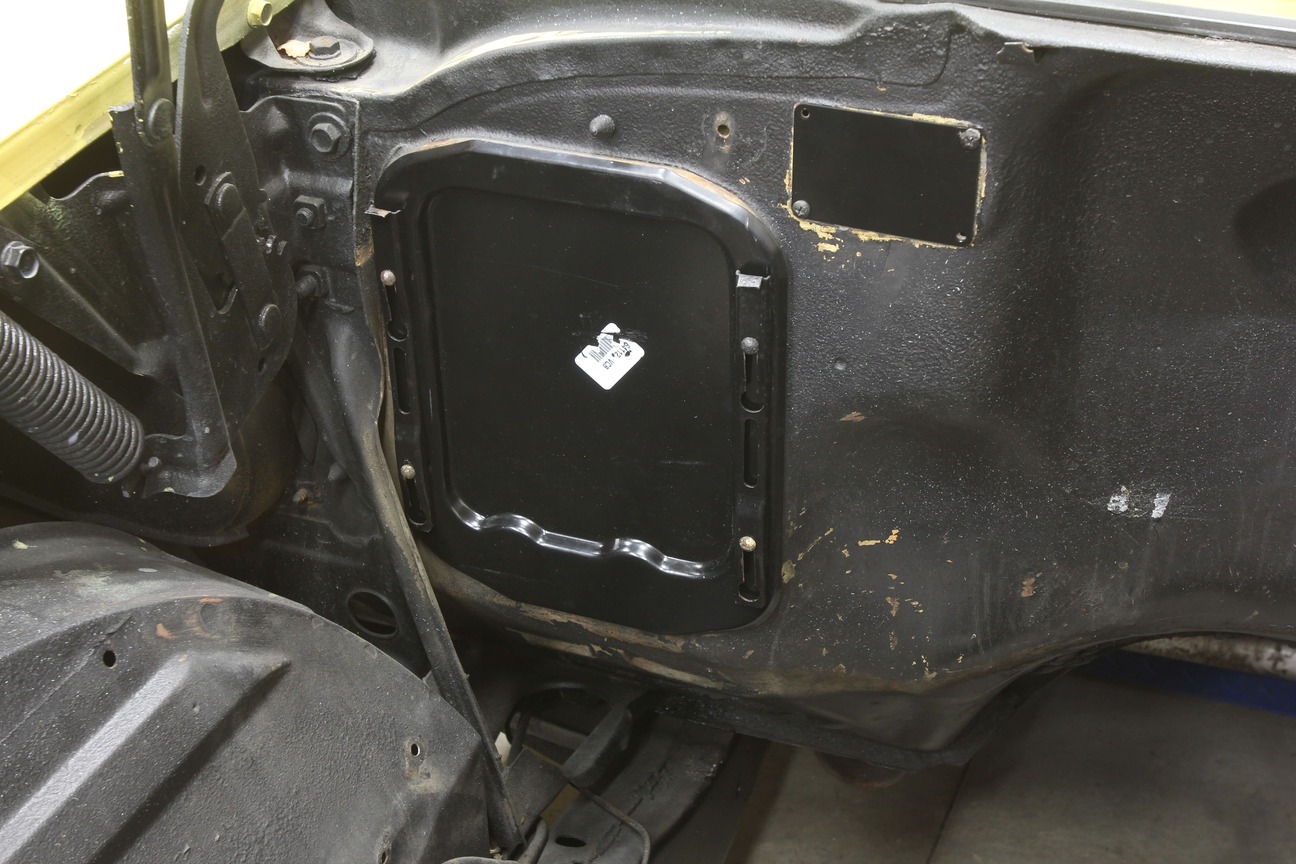 Great Guns: High-Zoot Paint from Affordable Equipment
After the initial metalwork was complete, we began the bodywork portion of the repair. A few initial coats of high-build primer were followed by a few hours of block-sanding. From there, we could easily see the areas that needed a bit of body filler repair, which we followed with further sanding. Content with our results, a coat of epoxy primer was applied, followed by the Hot Rod Black topcoat.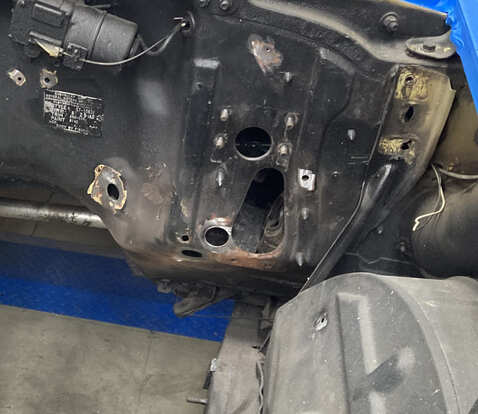 With the repairs to the engine compartment complete, we're ready to drop in the new LS3 drivetrain, but that story is for another time. For now, check out what it took to repair the wagon's engine bay and what a couple of day's work can do to improve its appearance. ACP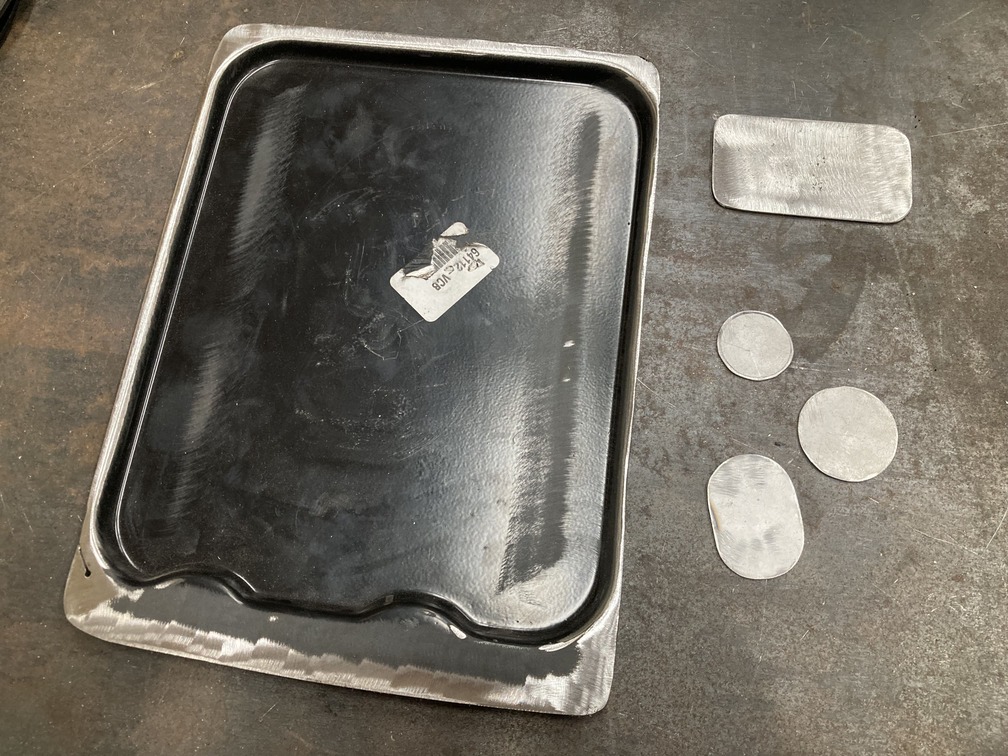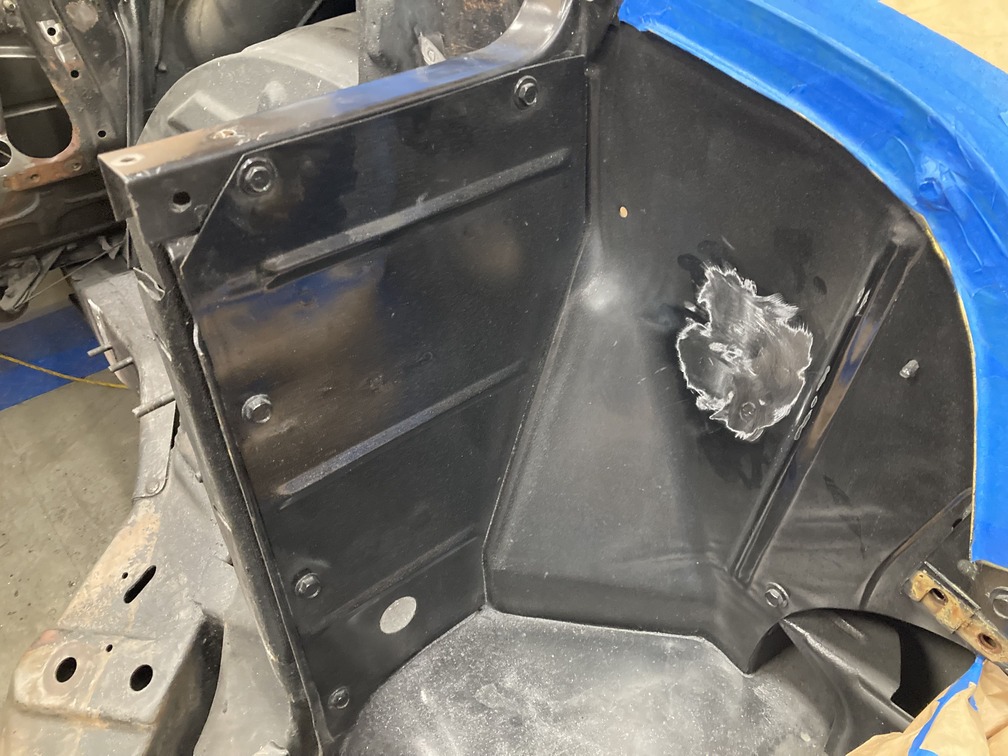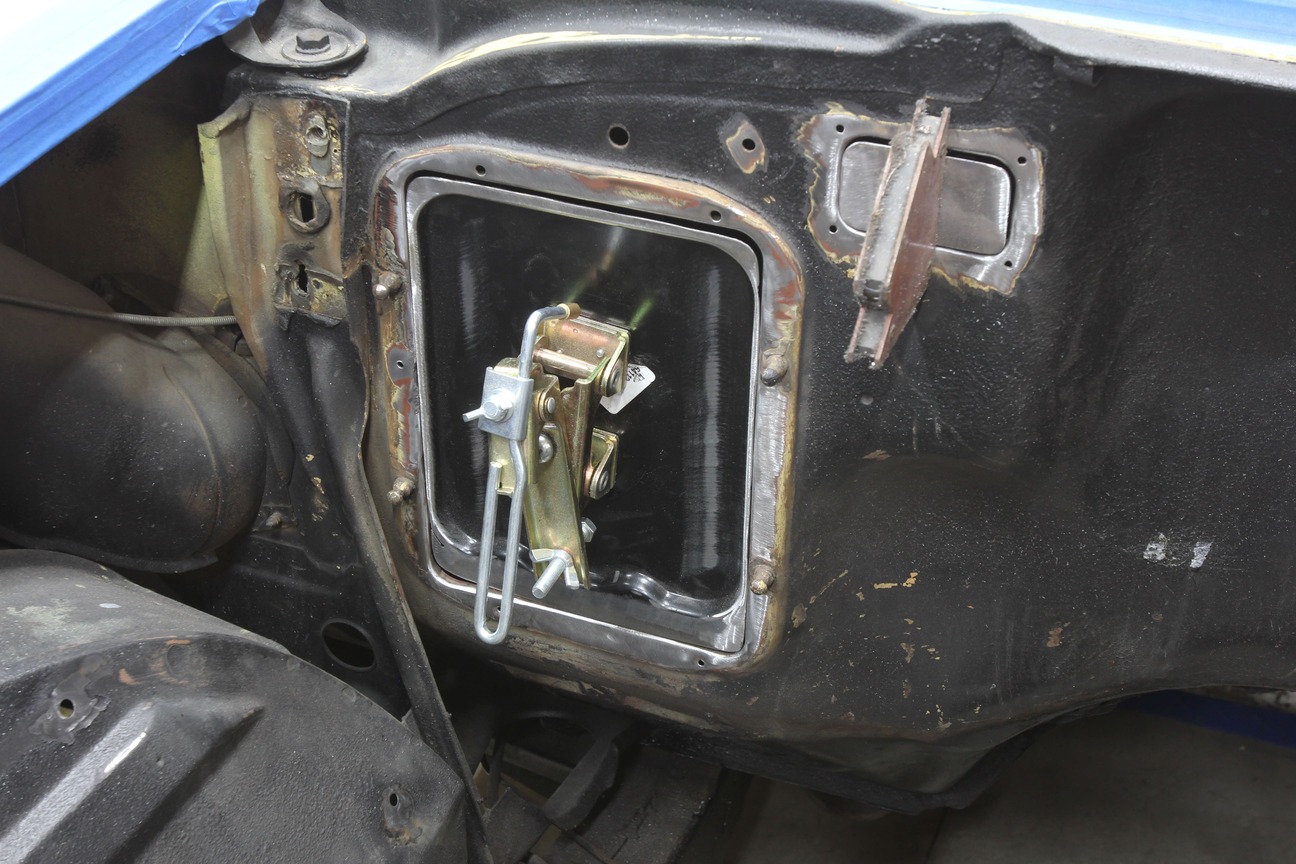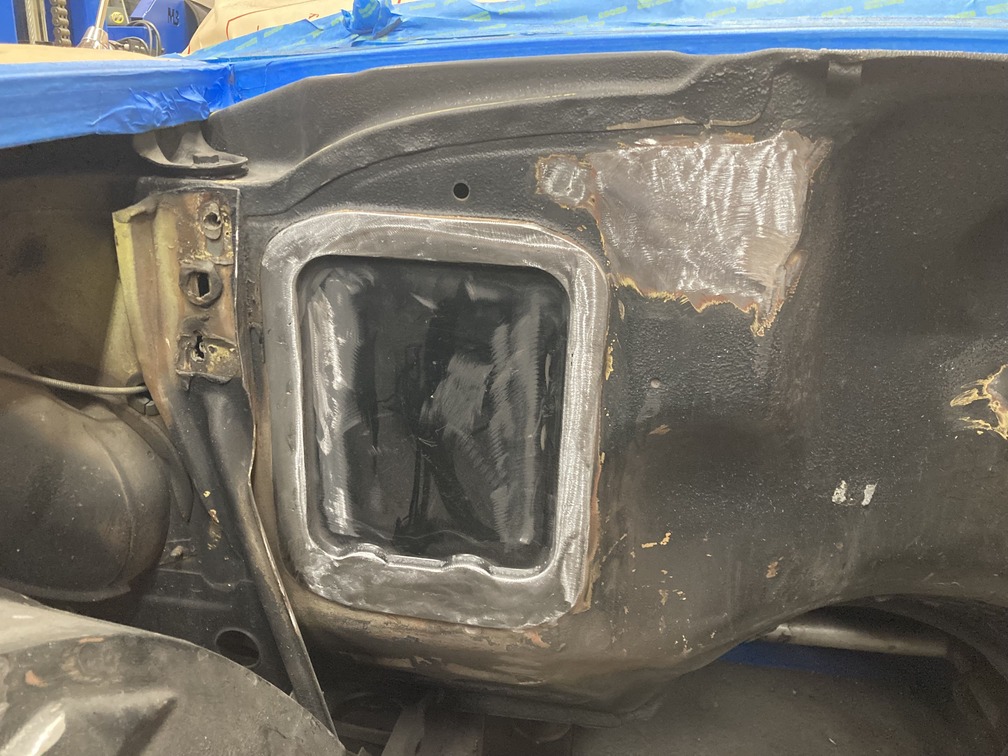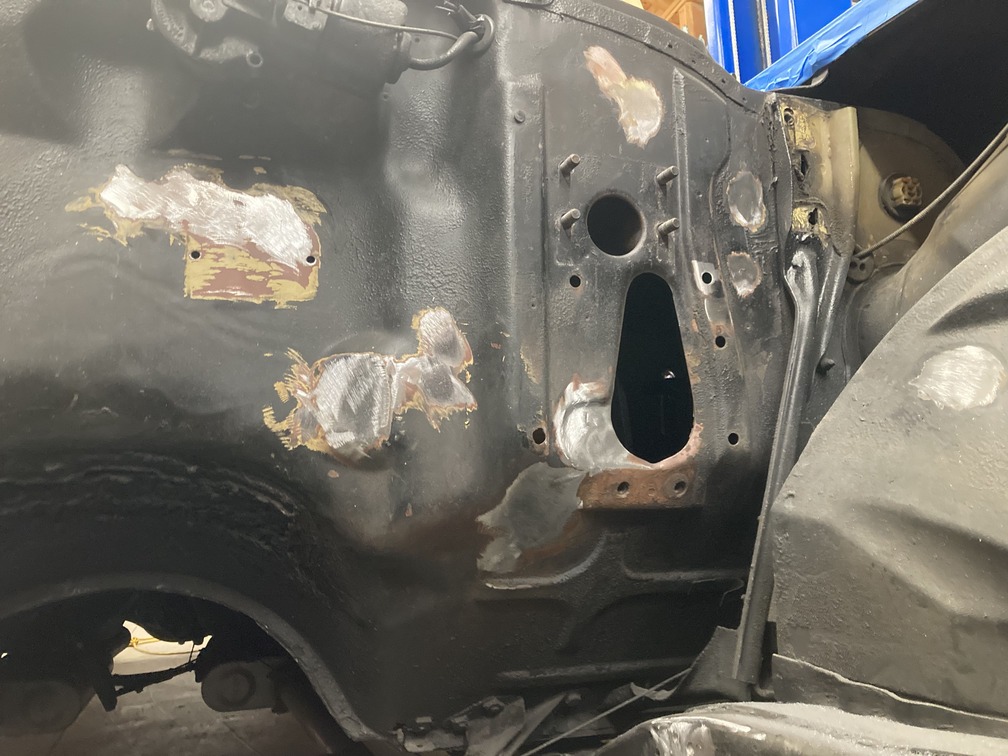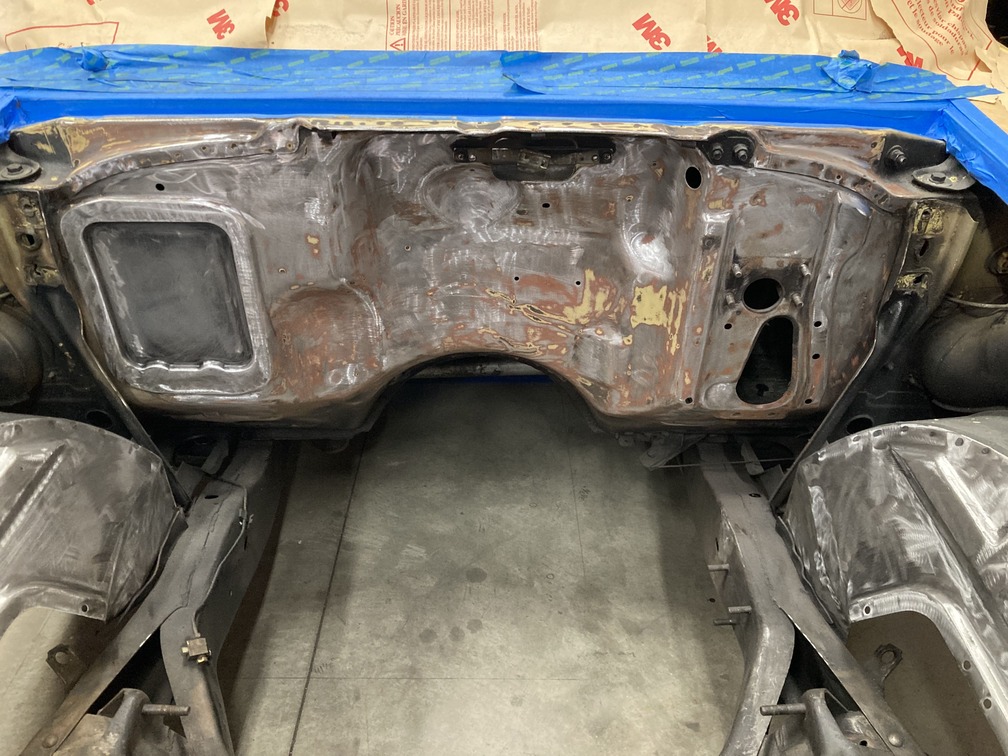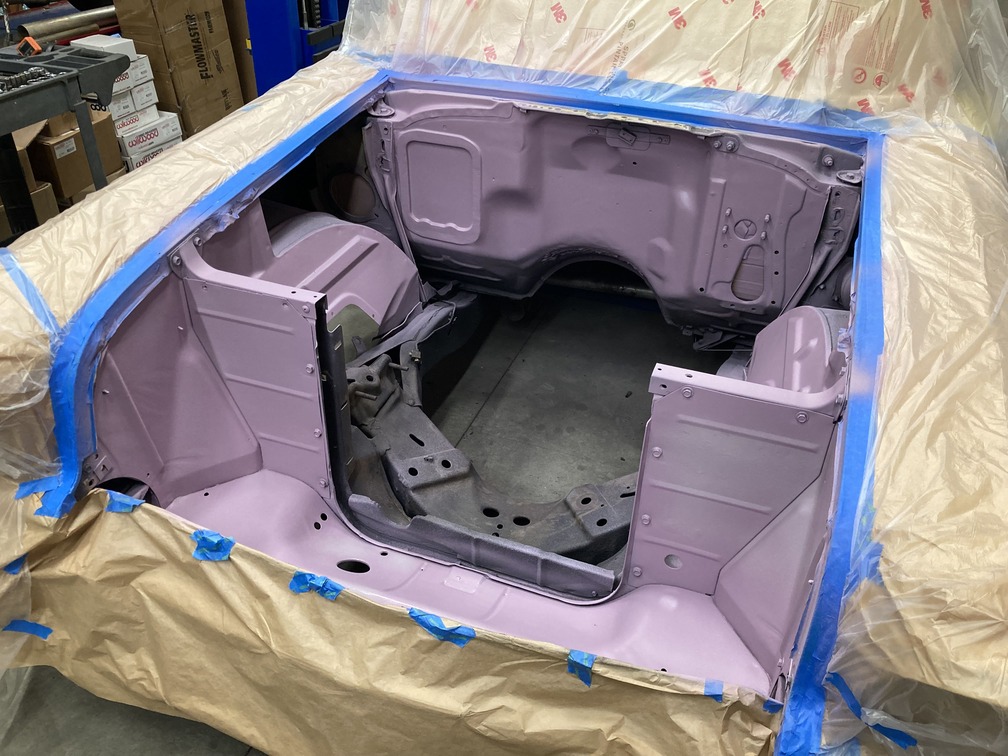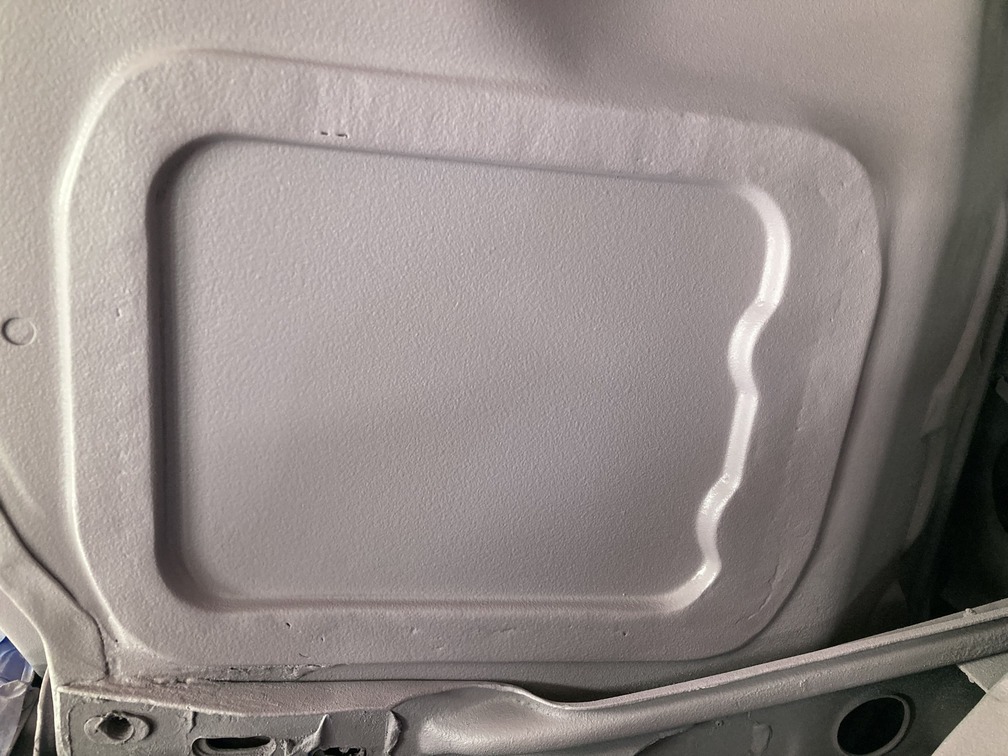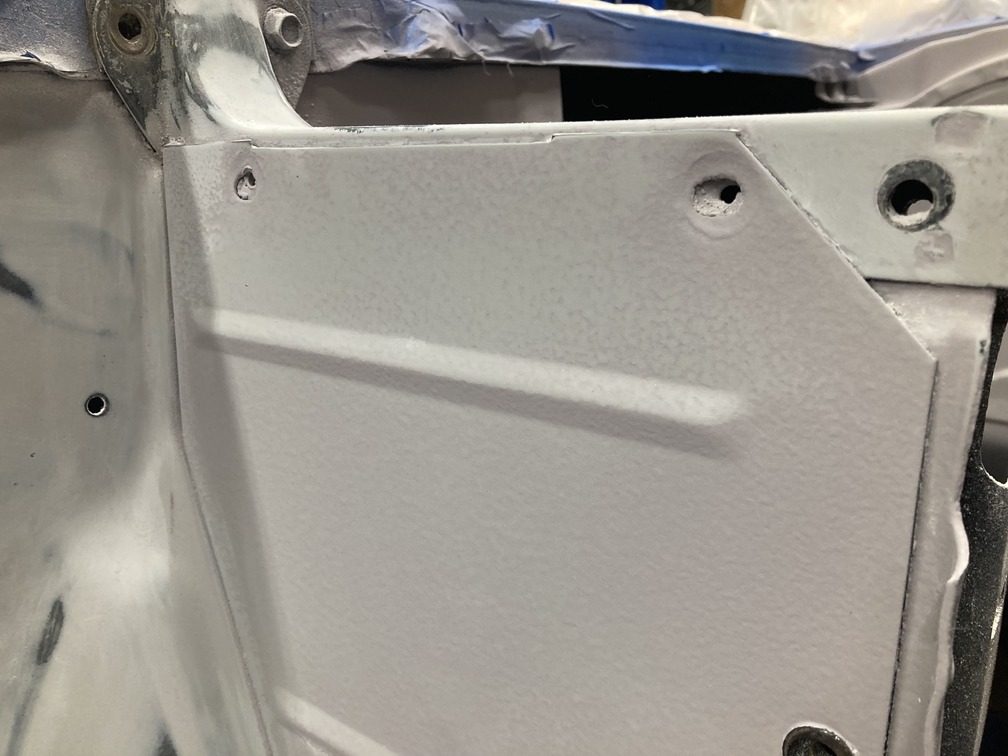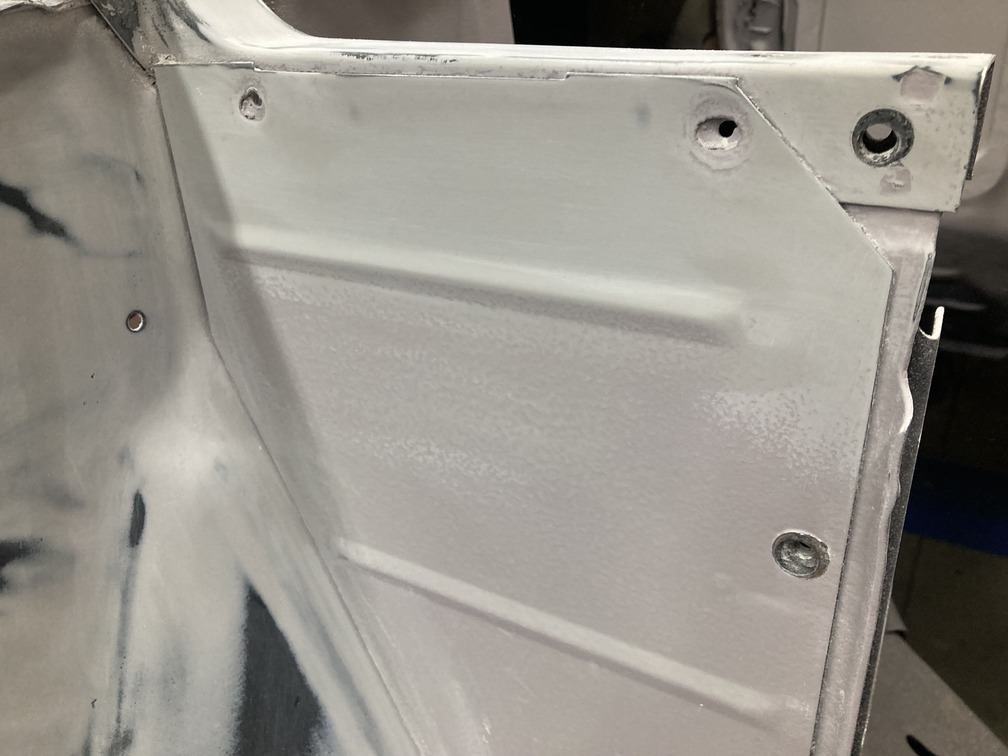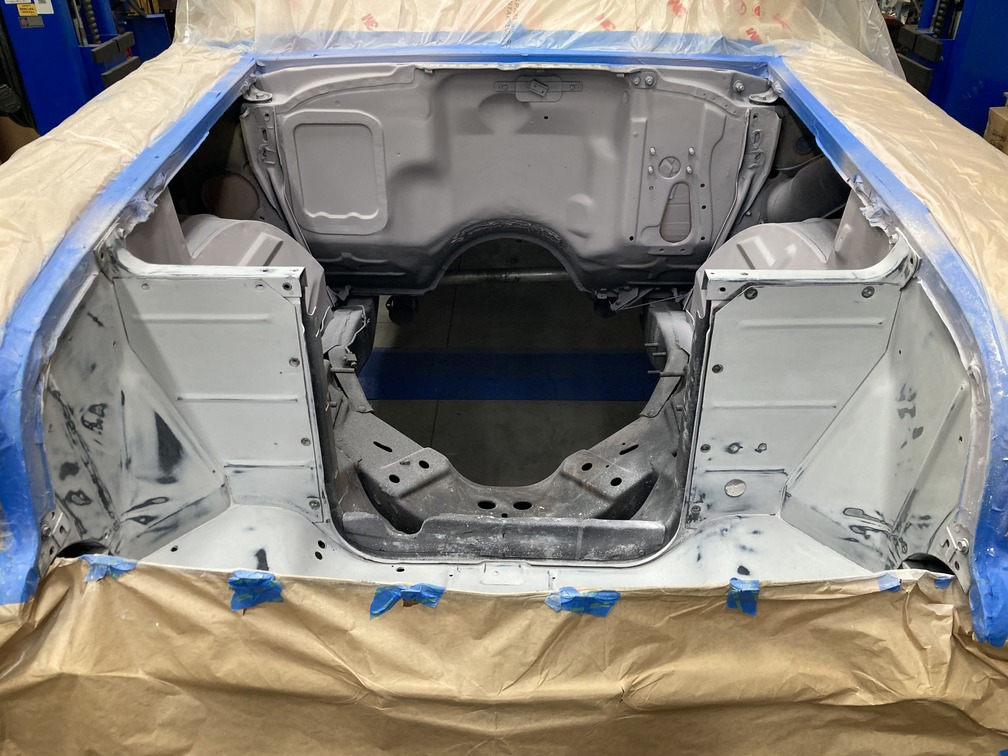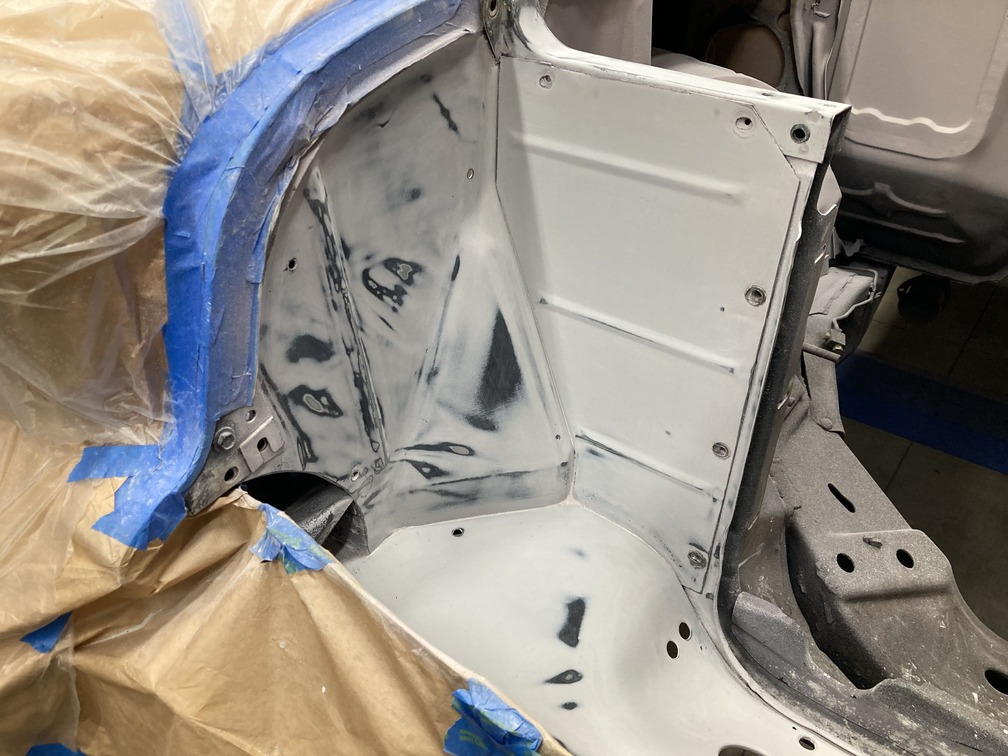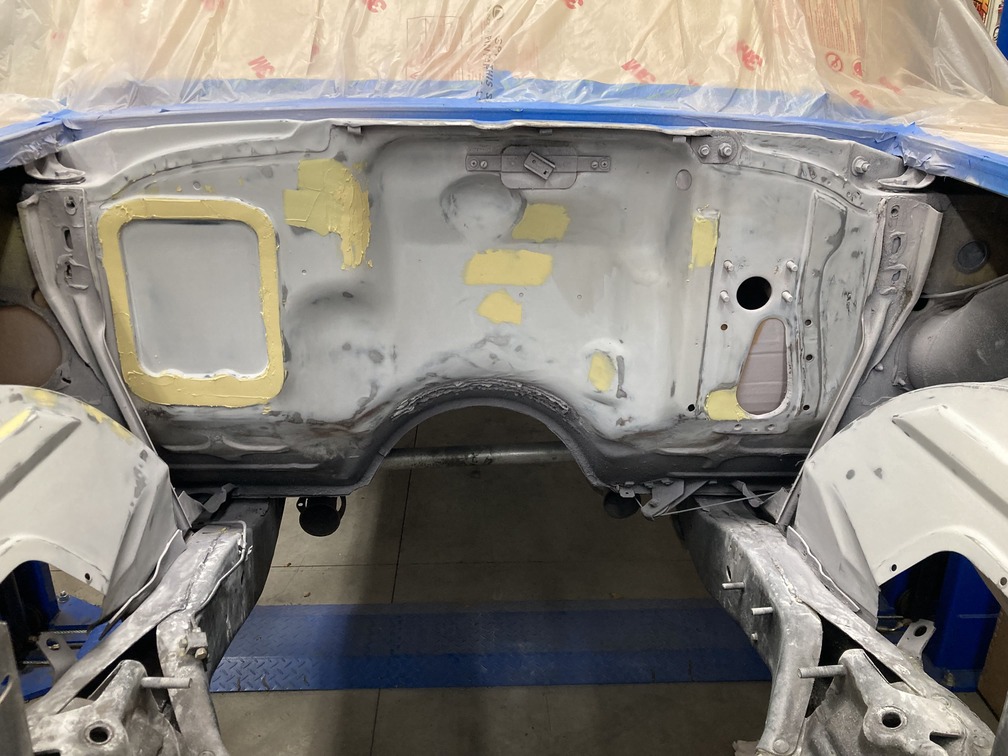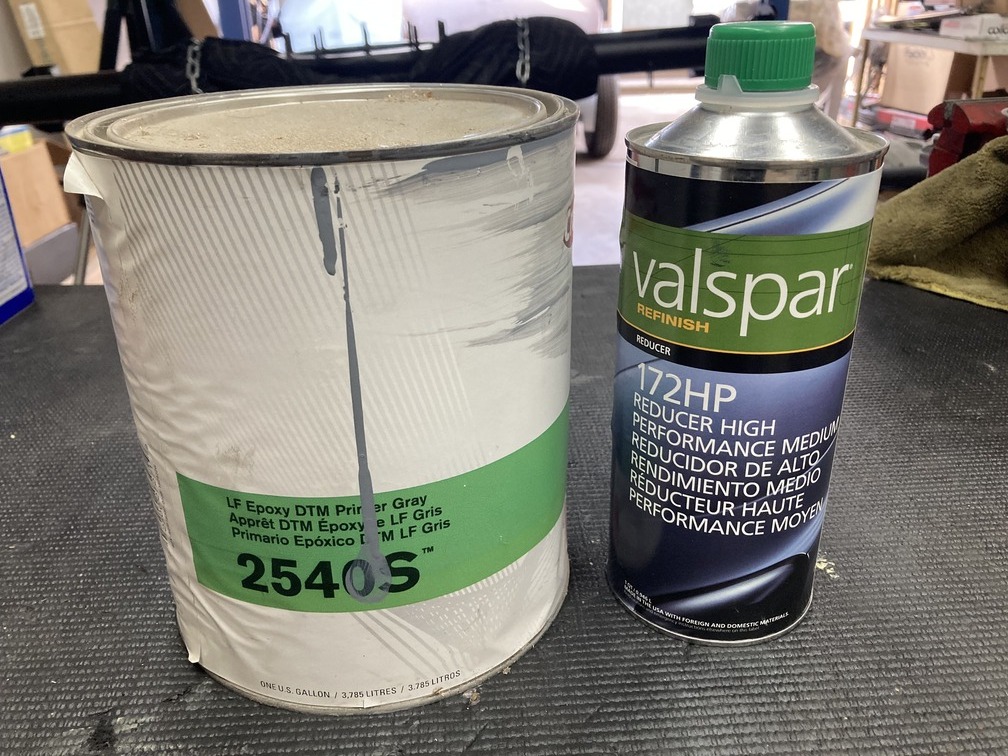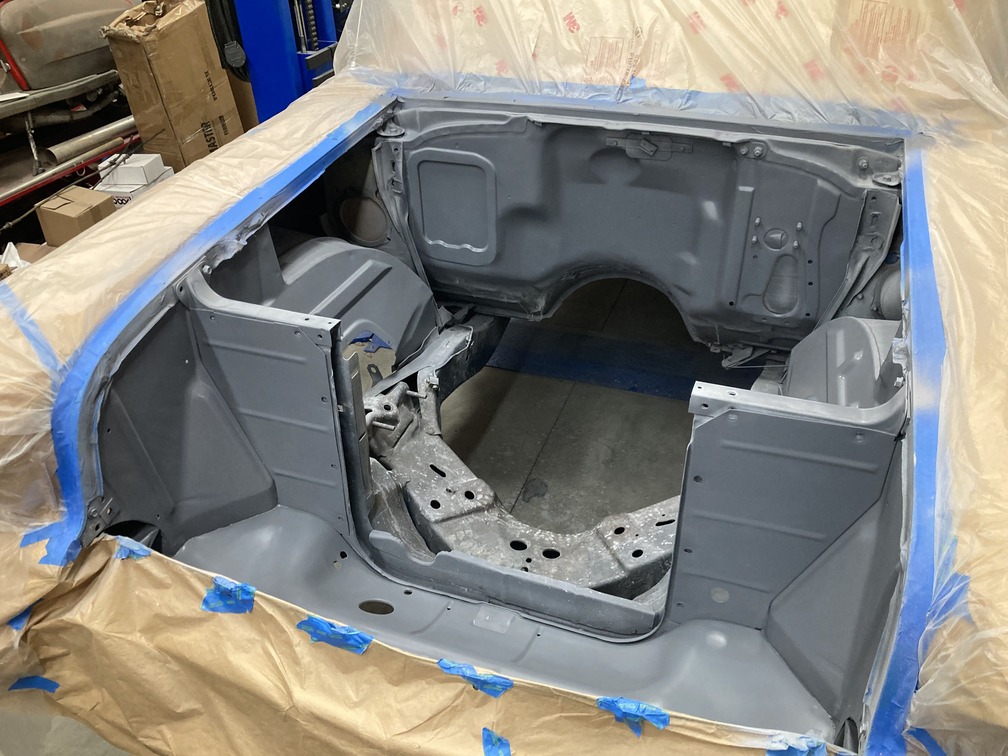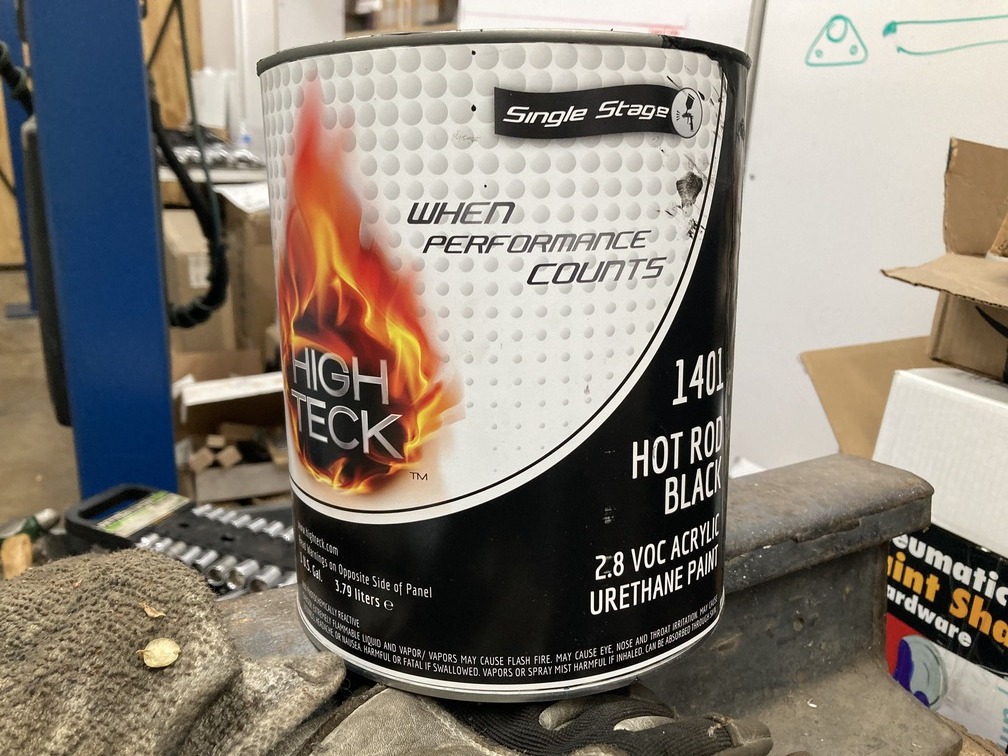 Sources
Chevrolet Performance
chevrolet.com/performance-parts
Clampdown Competition
clampdowncomp.com
Vintage Air
(800) 733-5206
vintageair.com