High-Zoot Paint from Affordable Equipment
By "Rotten" Rodney Bauman   –   Photography by the Author
Like so many others my age, I tend to resist change. As an automotive painter I was among the last to relinquish the lacquer. That was in my own original hometown of Riverside, California.
There, in the '70s (toward the tail end of the van craze), McPeak Painting & Pinstriping was cranking out the custom paintwork. To help maintain the flow, McPeak employed a varying number of full-time painters—and for a period I was one of them.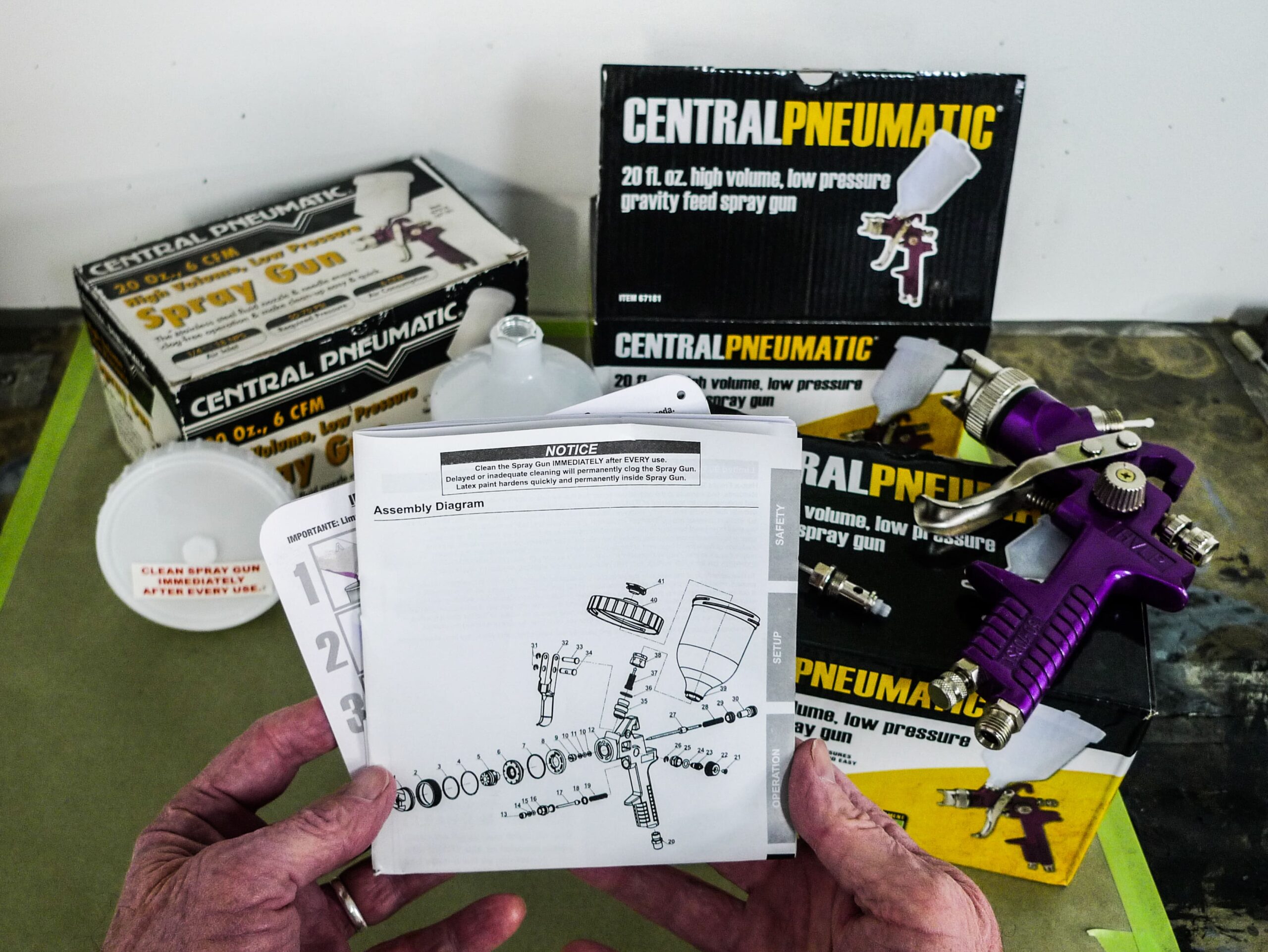 Looking back, our custom paint pioneers didn't have so much to work with. As late as the '70s, we used lacquer for multicolor basecoat applications. For urethane clearcoats, Ditzler offered DAU75, and that was pretty much what we used.
Same-era spray equipment wasn't rapidly evolving. Prior to select-states' HVLP (high-volume low-pressure) mandates, siphon-feed spray guns from Binks, DeVilbiss, and Sharpe were the standards. By the early '90s times were changing. For shops in our area, the exclusive use of HVLP spray equipment had become required by law.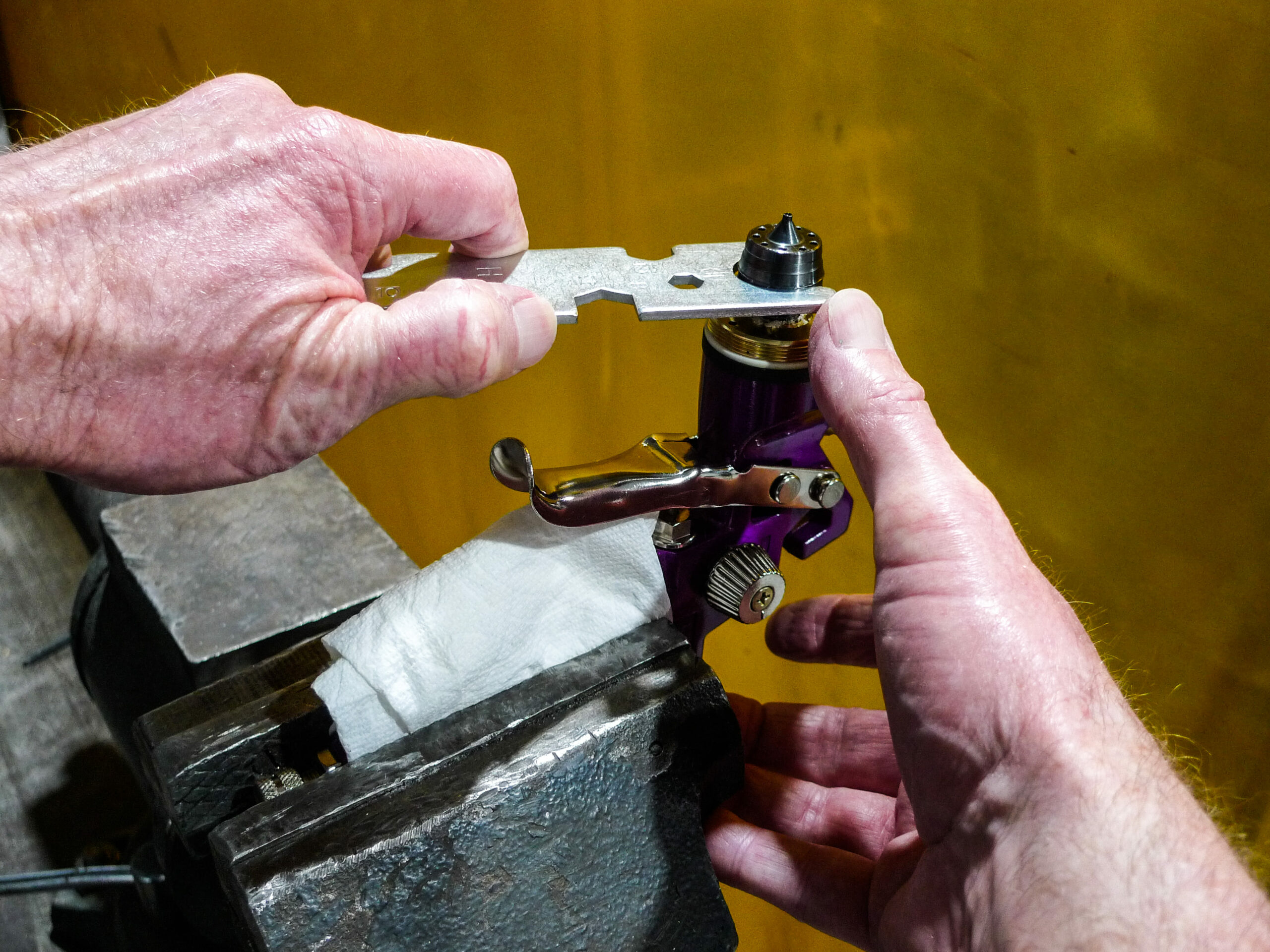 Minor Detail: Detailing and Removing Dead Bugs on a 1955 Chevy
The earliest of HVLP spray guns weren't exactly refined. I won't mention the brand of the one I first experienced, but I'll tell you it was rather expensive, and a rather poor performer to (literally) boot. By design, that spray gun seeped air constantly, all the way through its cap the entire time it was coupled to a hose.
If you've operated both early- and late-model HVLP spray guns, you know that things got better. Across the board, quality is way up. In certain instances, prices are way down—and if we give that some thought we'll likely pull out an example.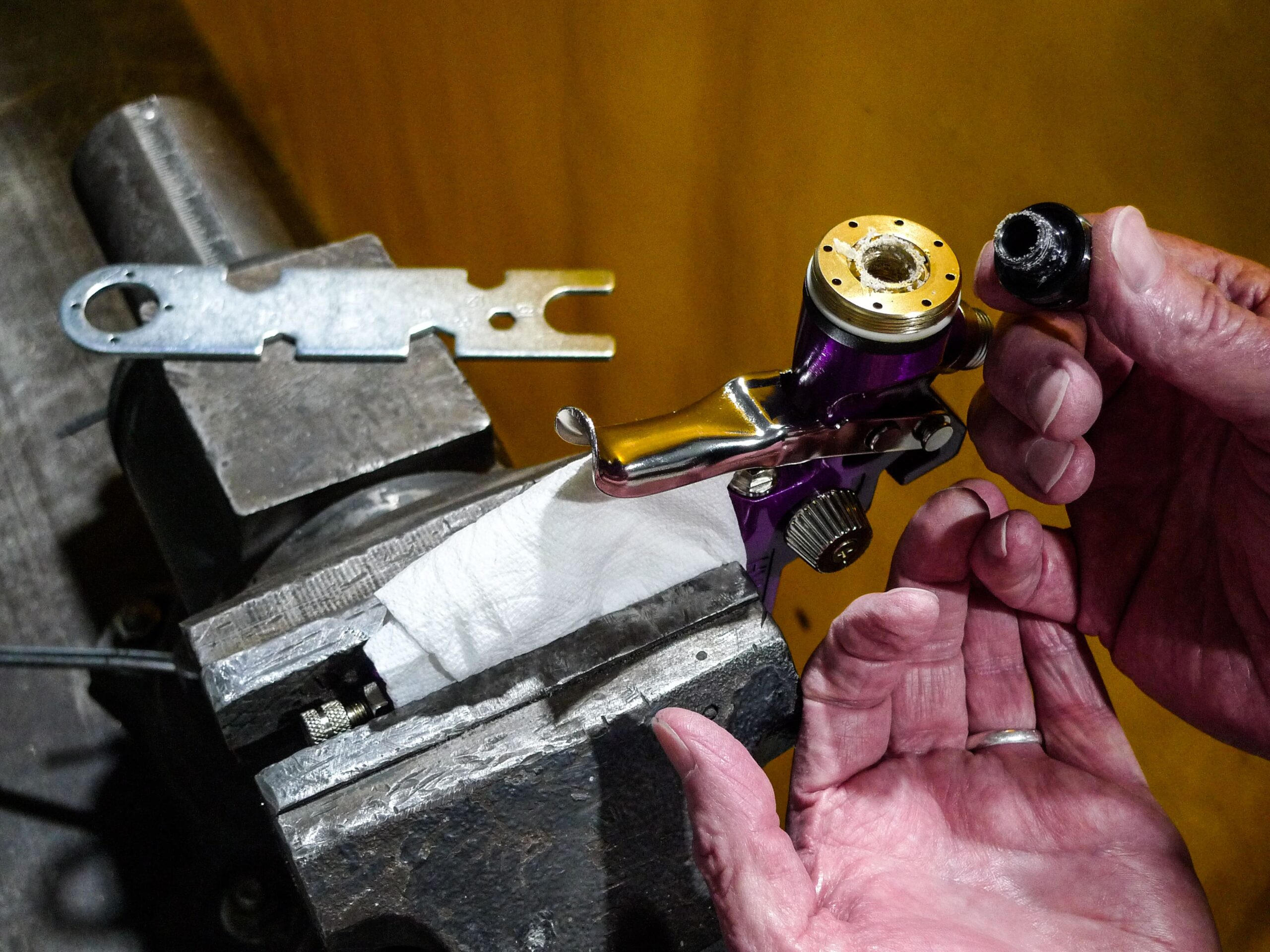 Has anybody been to Harbor Freight lately? When we were there the other day we counted 16 different spray gun models on display. For the technical portion of our story we'll focus mainly on a low-end offering. Let's have a hands-on look at a Central Pneumatic gravity-feed HVLP (PN 67181). Back when we purchased ours, they were on sale for only $9.99. That, we think, makes the little purple pistol a great bang for the buck.
For the budget-bound hobbyist in particular, our subject spray gun could be the ideal deal. So, what about for us? Do we really use Central Pneumatic spray guns in our paint department? Do we actually use them for customer jobs? Well, as a matter of fact, we do, but not all the time. Like most professionals, we've invested heavily in higher-end equipment that we've maintained quite meticulously through the years.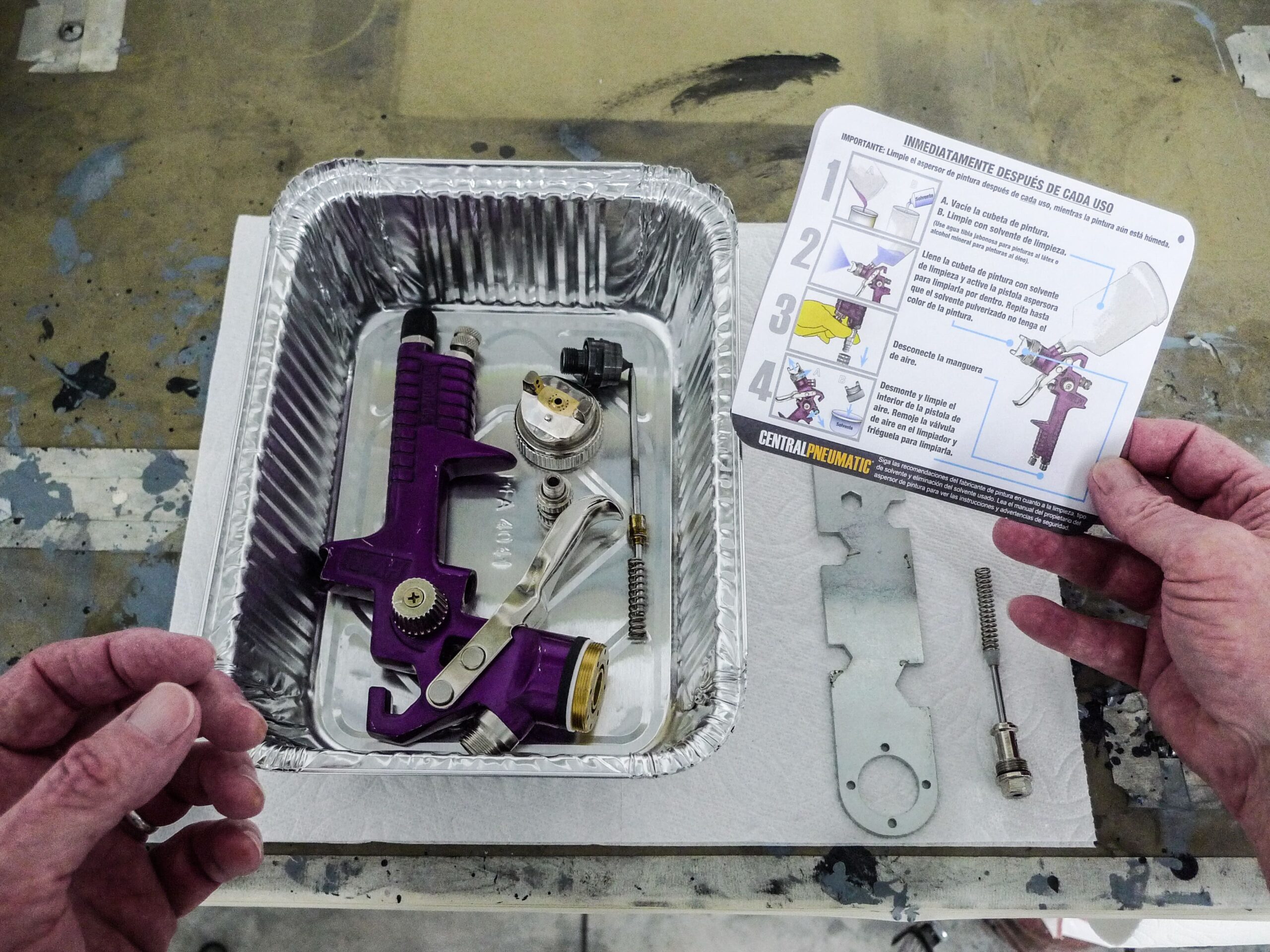 It was an unusual circumstance that prompted my own first Central Pneumatic HVLP purchase. I'd been planning to travel to help another shop proprietor (my friend, Don Dillard of Highway 99 Hot Rods) with a flamejob for an ol' Ford he was building. I'm pretty spoiled by my automatic spray gun washer. Since my friend's shop didn't have one I felt that I needed a one-time-use spray gun that I could just toss at the end of the job. As it worked out, that little spray gun did me right. I couldn't just toss it. Years later, it still sees occasional use.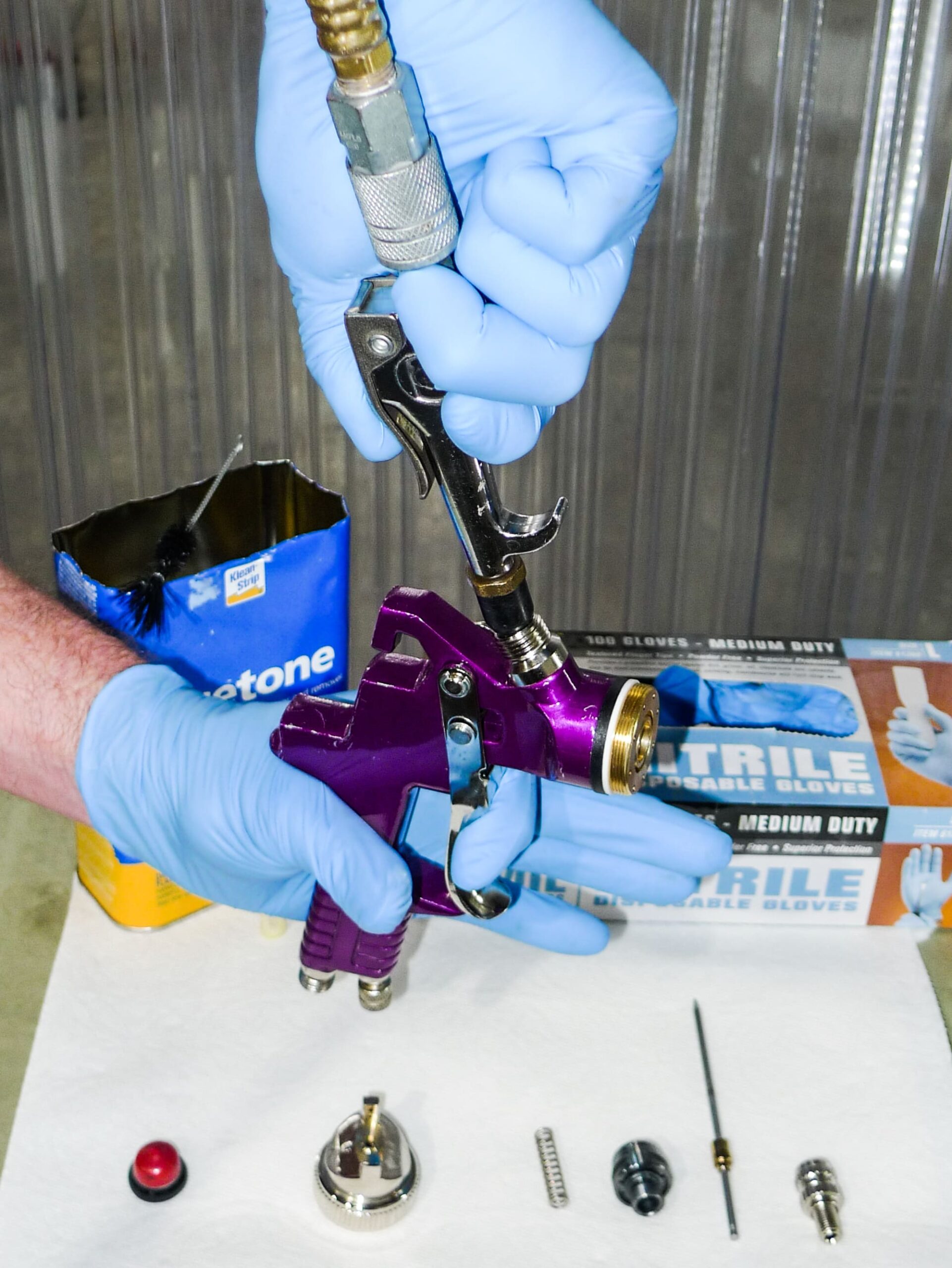 Now if you're thinking of buying and trying such a spray gun from Harbor Freight, there's something you should know. Like a number of other-brand spray guns, this little Central Pneumatic comes out of its box greasy.
Assuming we want fisheye-free results, new spray guns should be disassembled and degreased before use. That's all in the Central Pneumatic instruction booklet. Since we're about to put a new spray gun into service anyway, we might as well illustrate key steps of the procedure.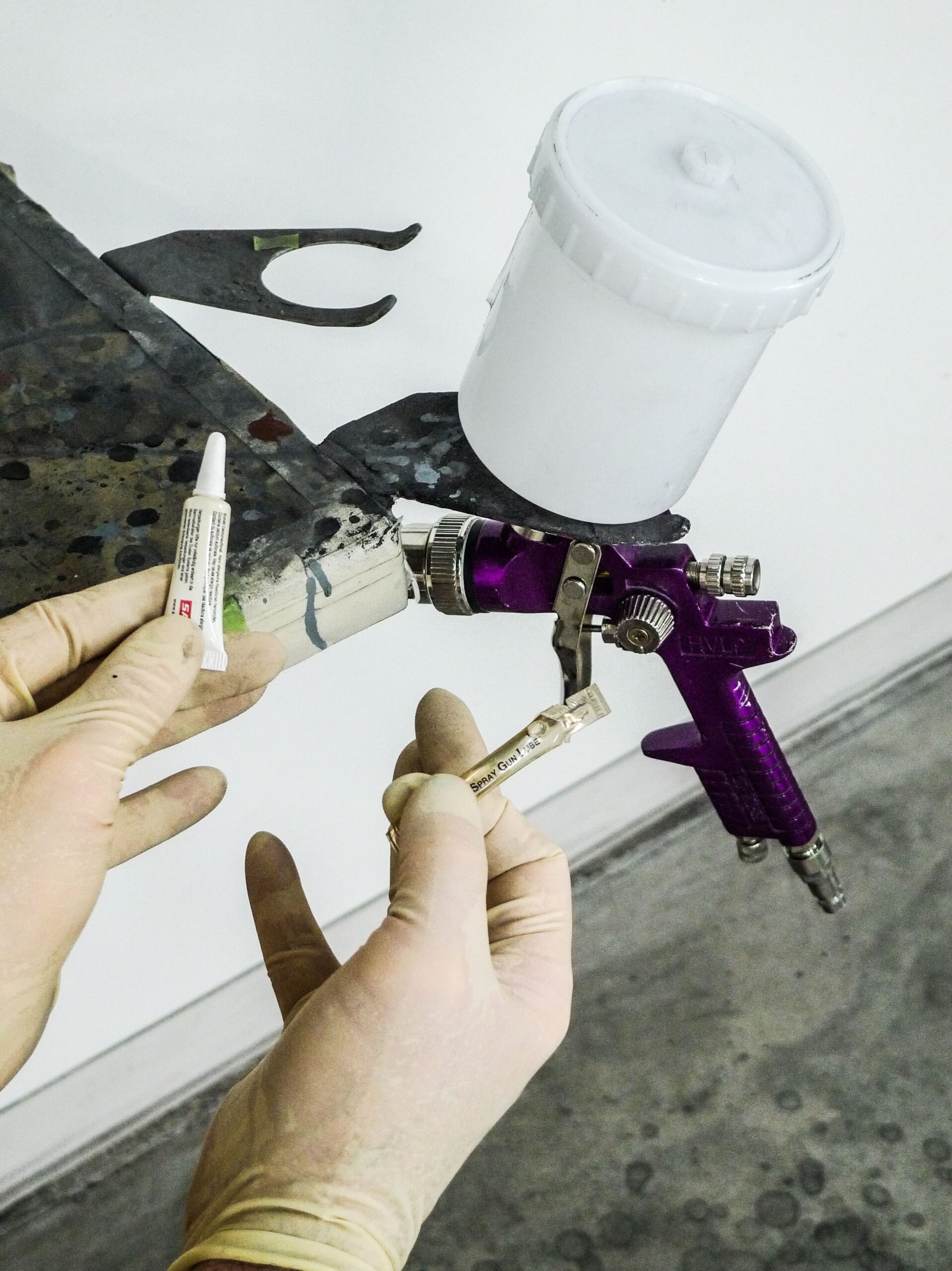 Wiper Power: Upgrading Your Chevelle's Wiper Motor
Once we're satisfied that the greasy gun guts are surgically clean, we'll reassemble, dial it in, and shoot whatever might be ready. When that gets boring I'd like to introduce you to a custom-painting friend of mine. In his hands as you'll see, a Central Pneumatic spray gun is like a magic wand.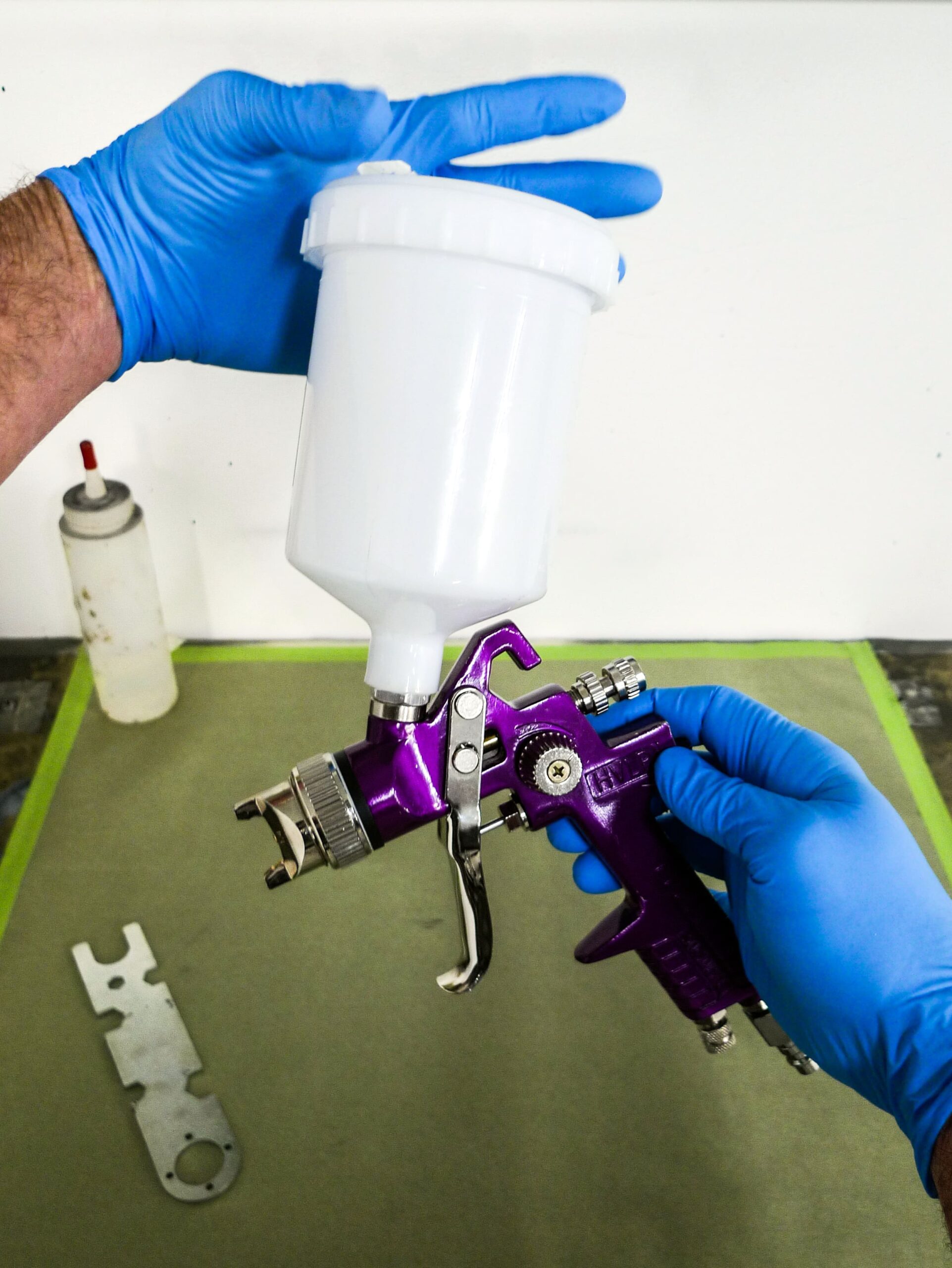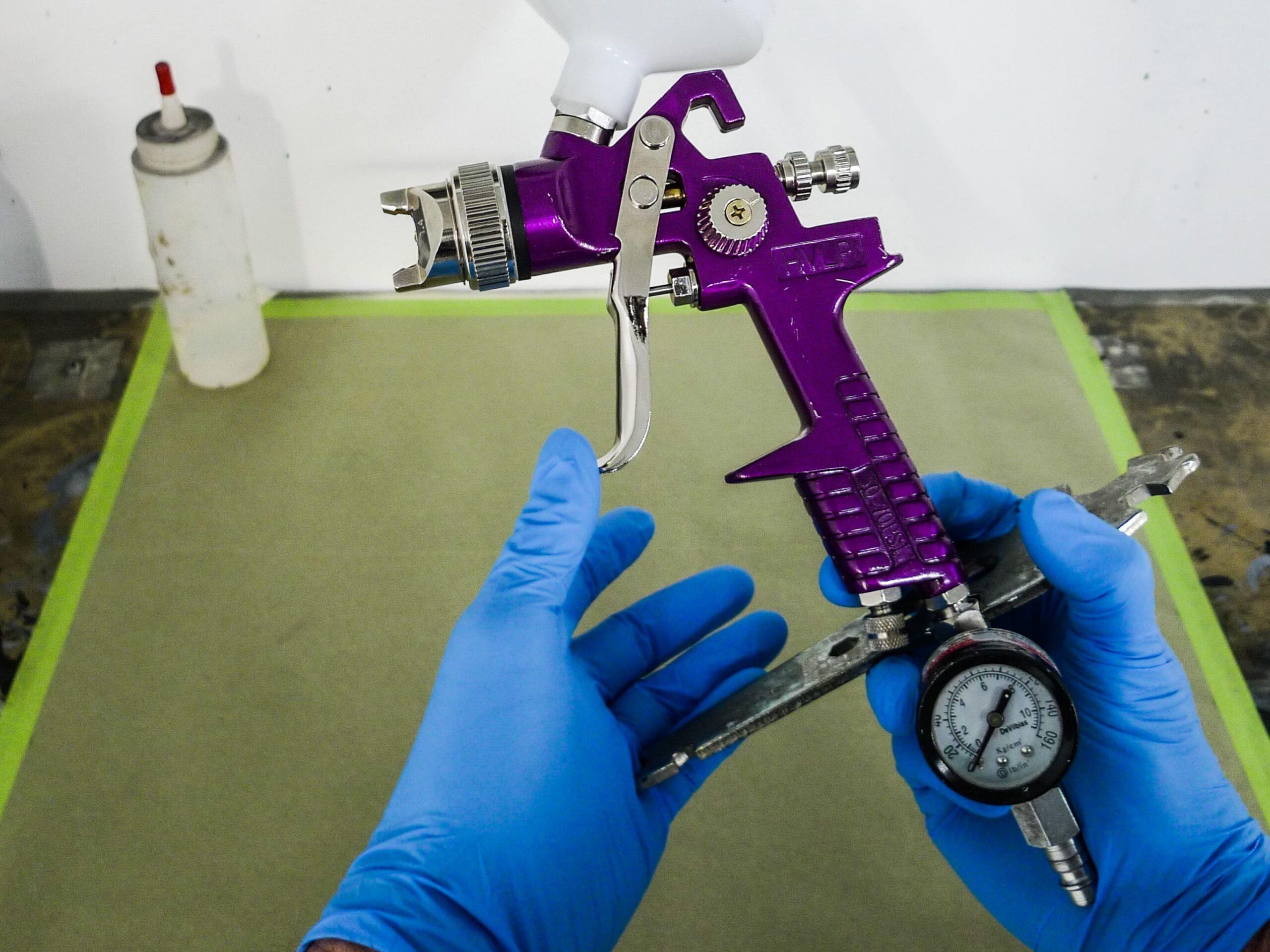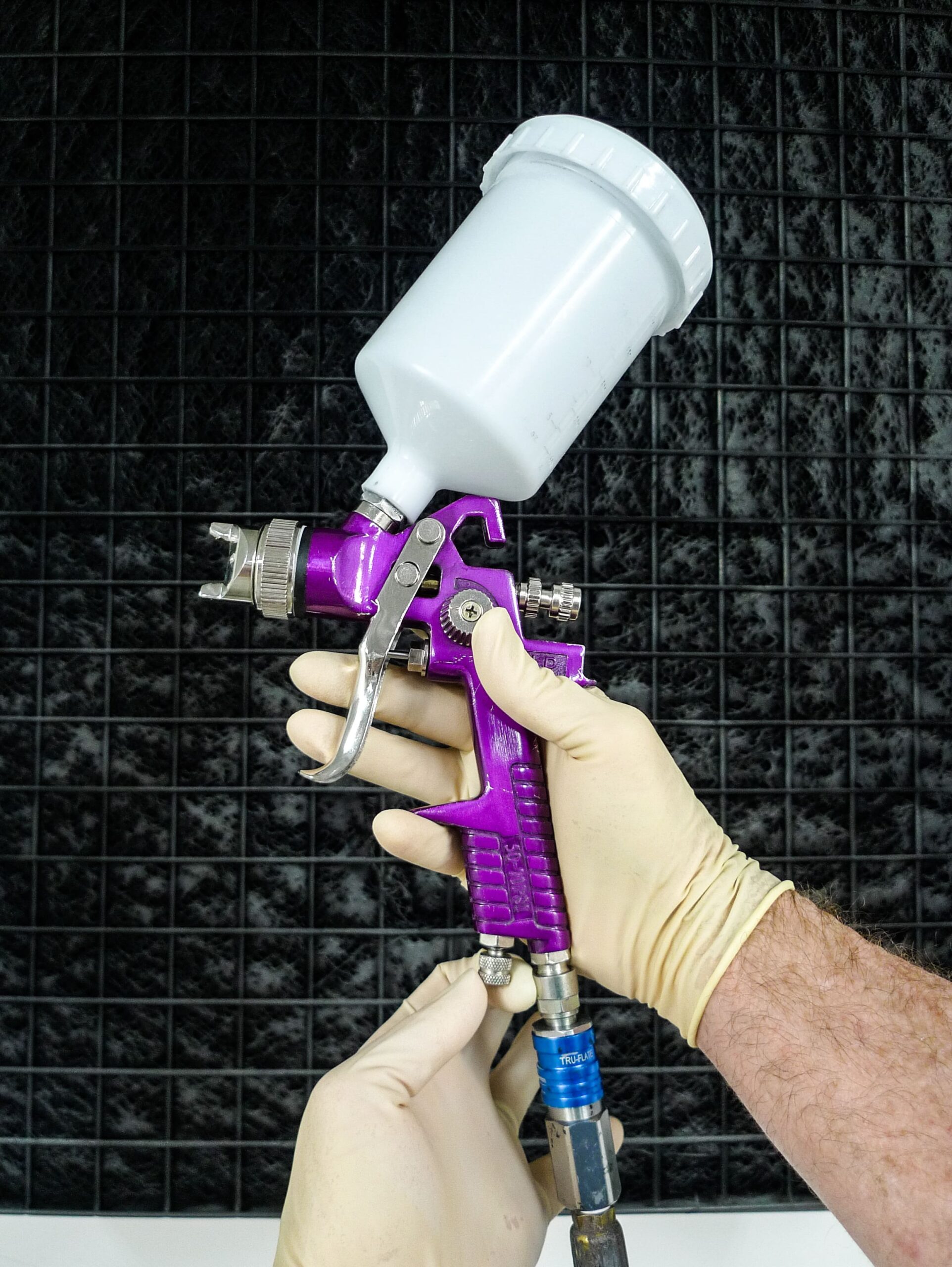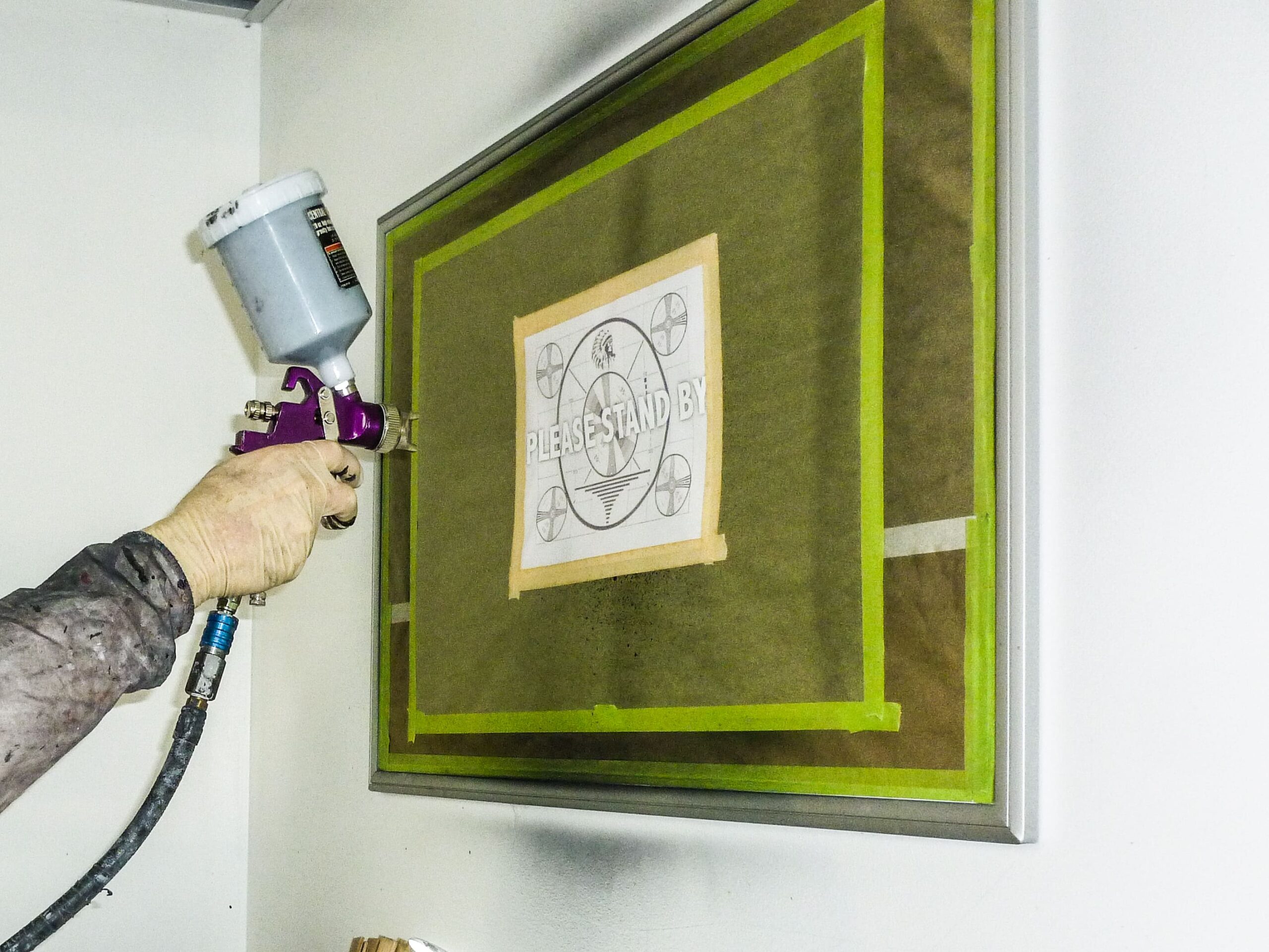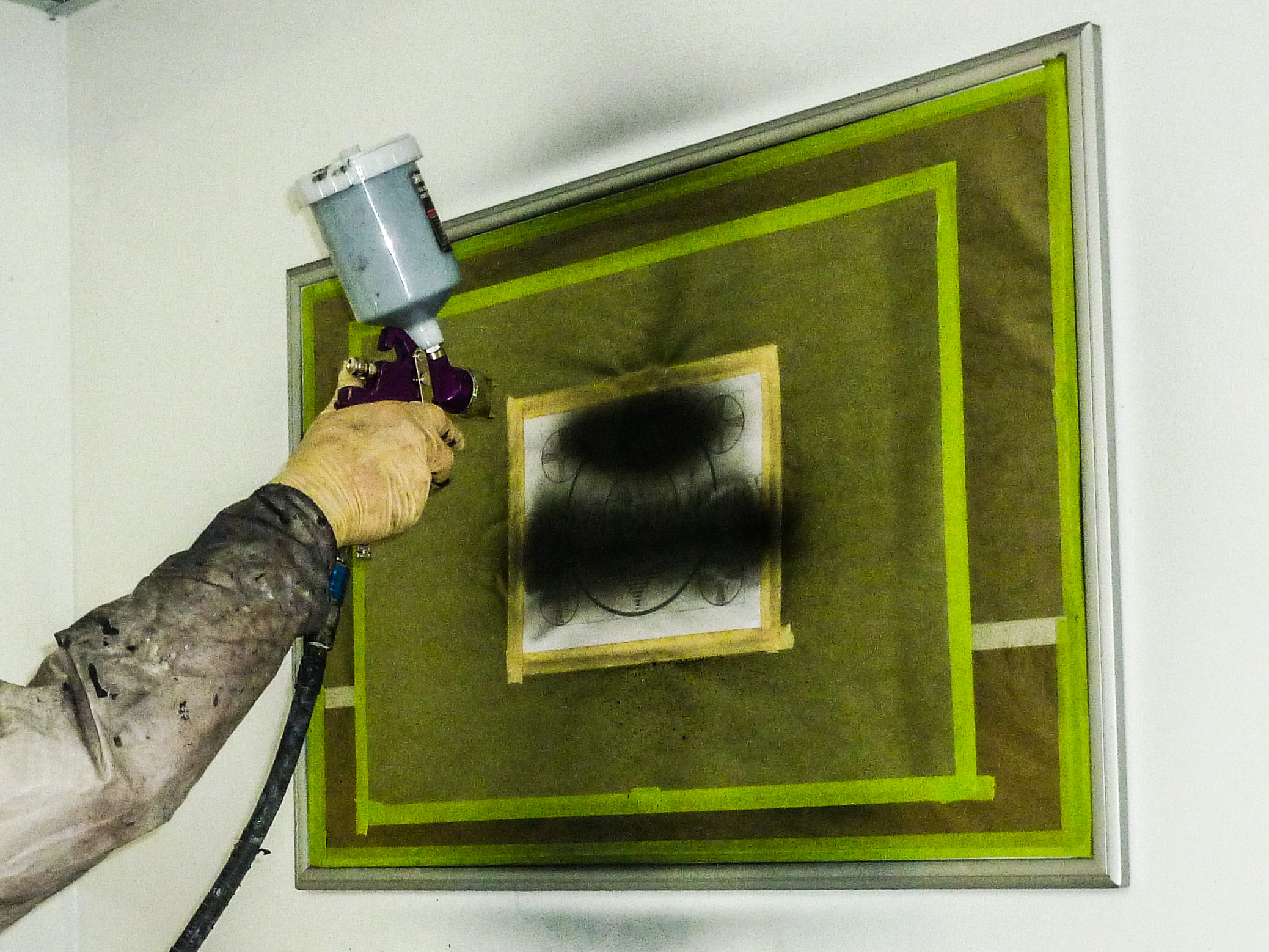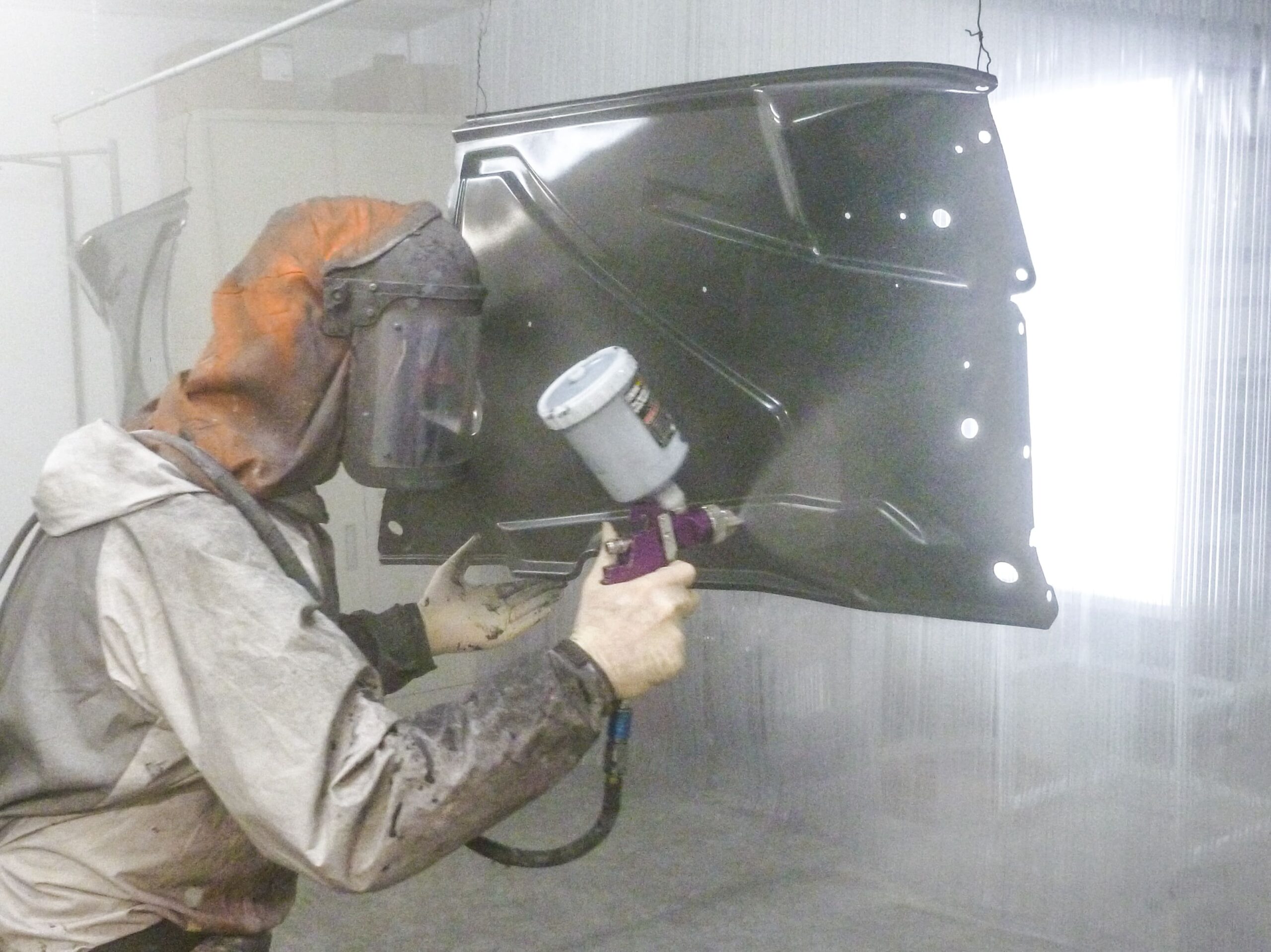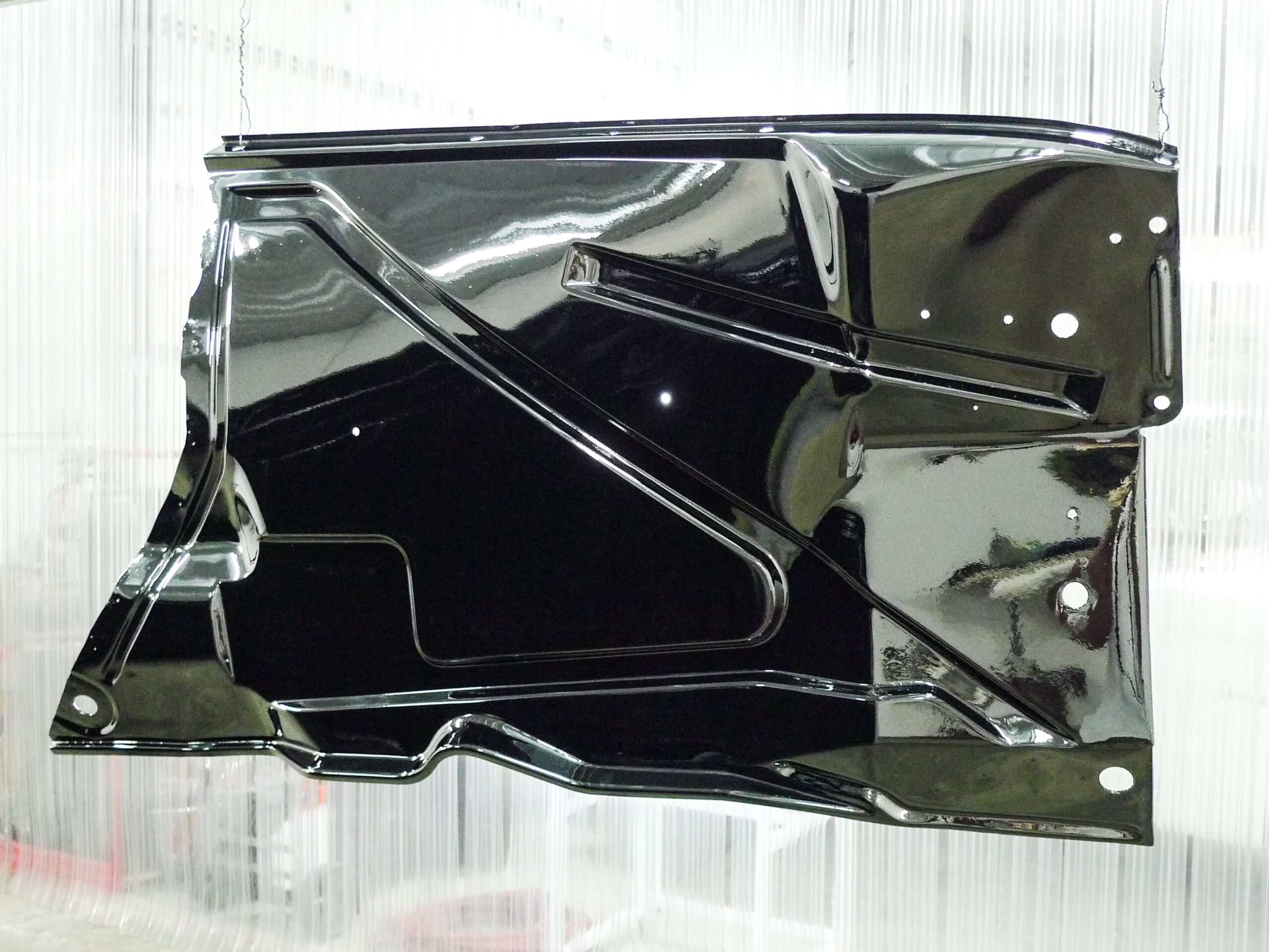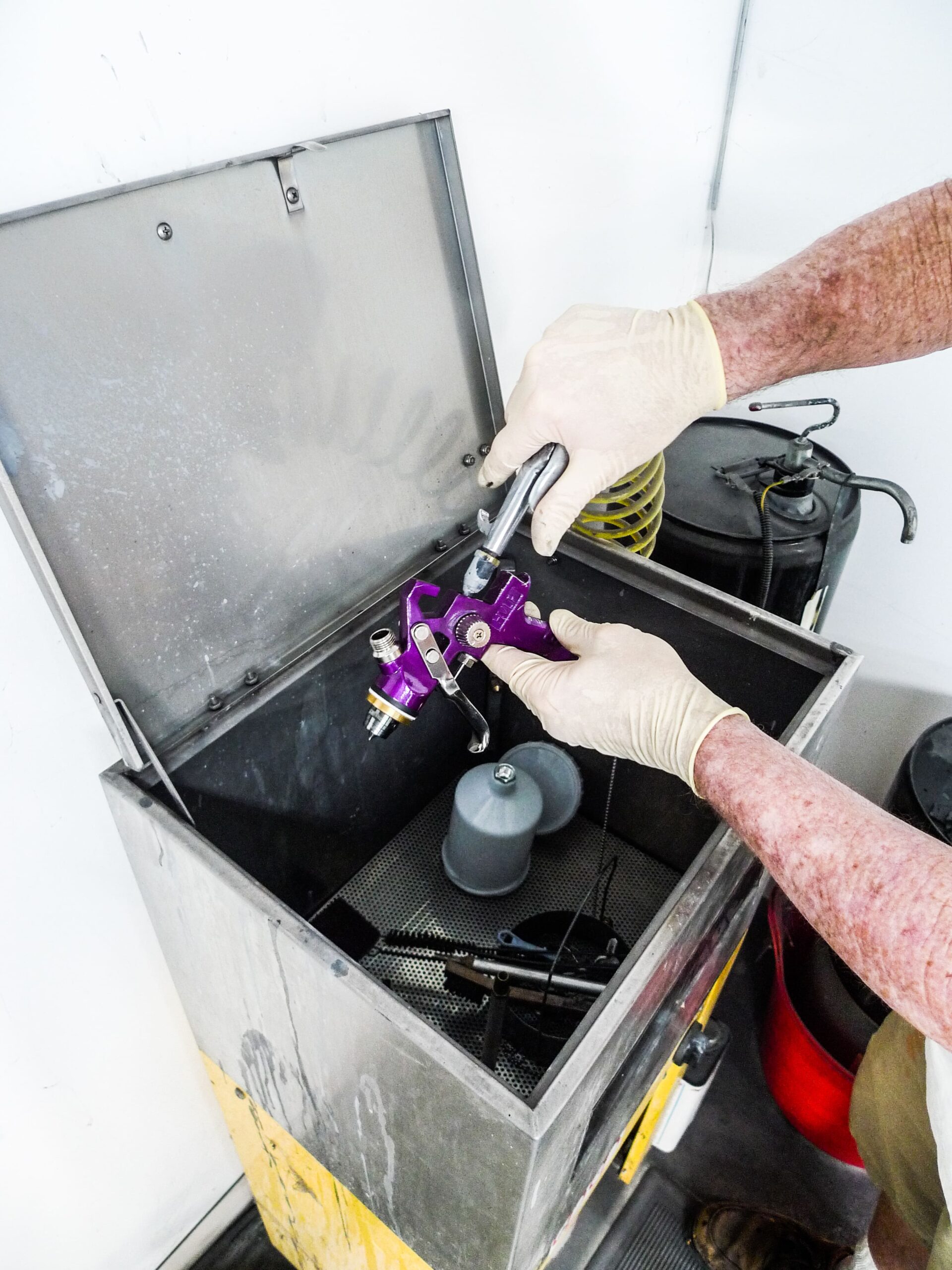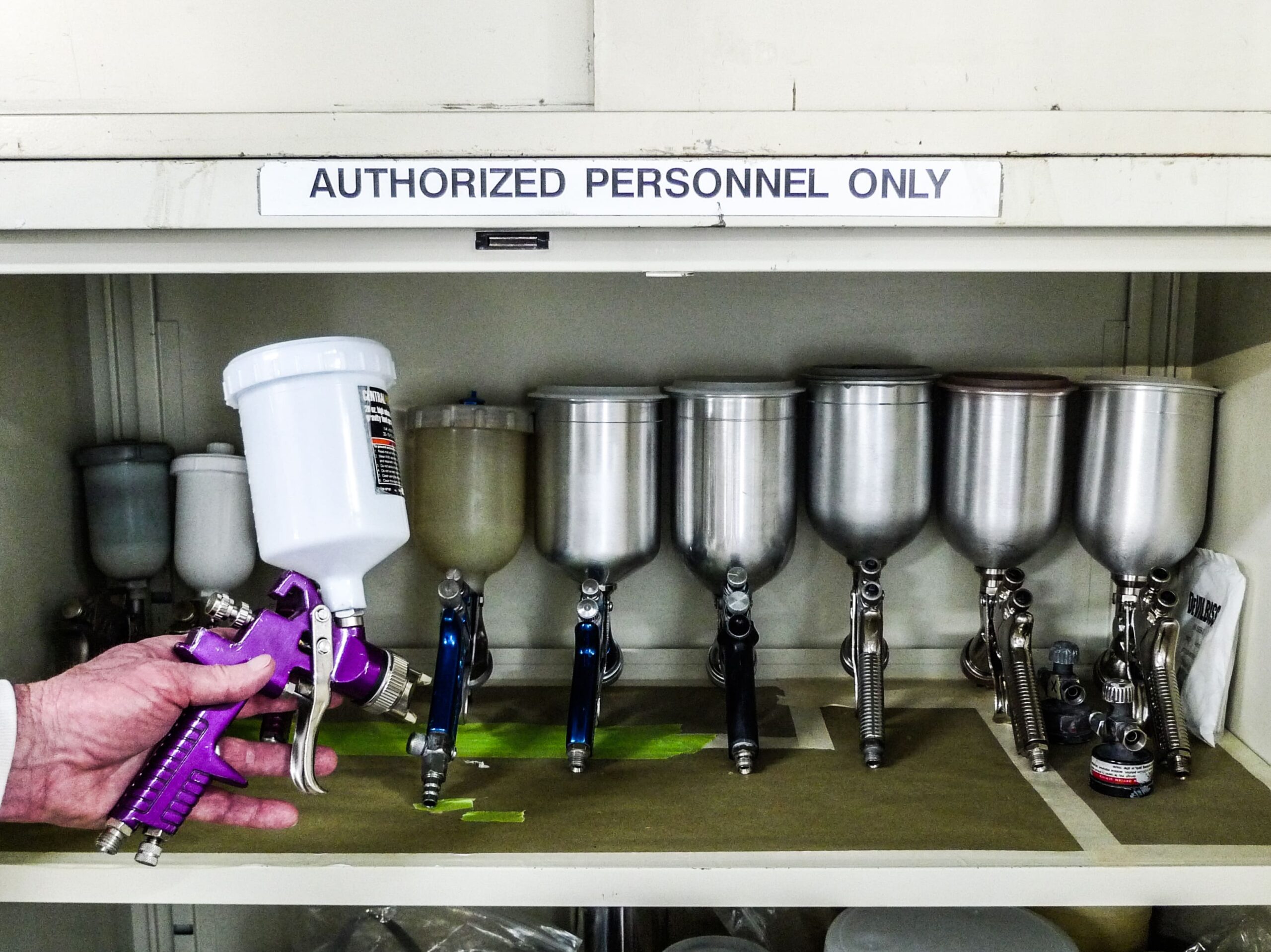 Sources
Harbor Freight Tools
(800) 423-2567
harborfreight.com
Zeak
(951) 345-0040
Greater Spray Guns
By now you've heard the full confession. In this shop, we also use higher-end, higher-priced spray equipment. Years ago when I was assembling my personal arsenal, we didn't yet have the affordable alternatives from Harbor Freight.
Today, I can think of a number of younger (and a few better) custom painters who use Central Pneumatic spray guns exclusively. To illustrate the point, let's pay a visit to second-generation custom painter, Zeak.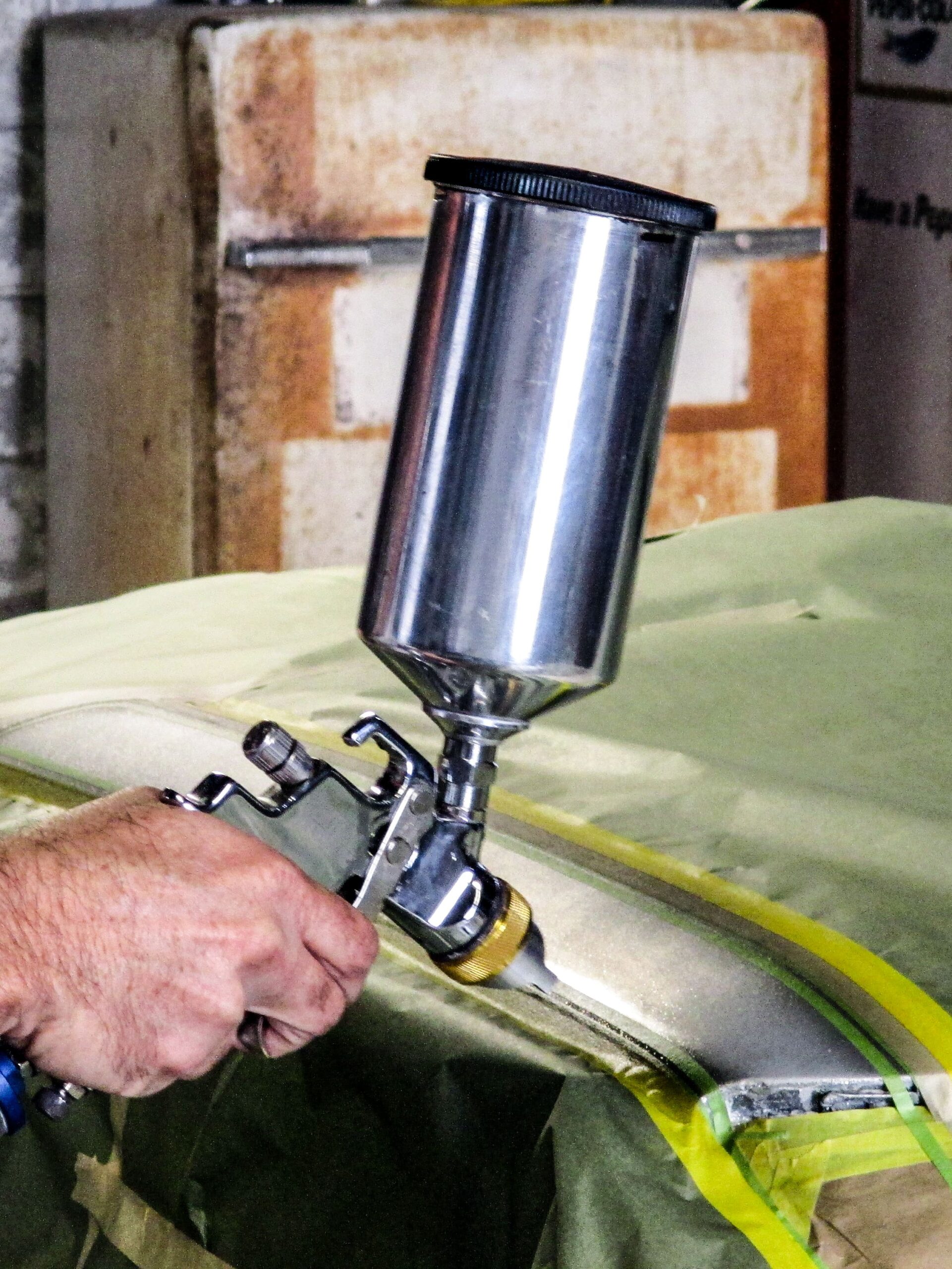 Based in Riverside, California, Zeak is an accomplished artist. Although our training ground (learning from his father) was the same, Zeak has excelled far beyond my own comparatively limited abilities—and he tends to favor Central Pneumatic HVLP spray guns from Harbor Freight.