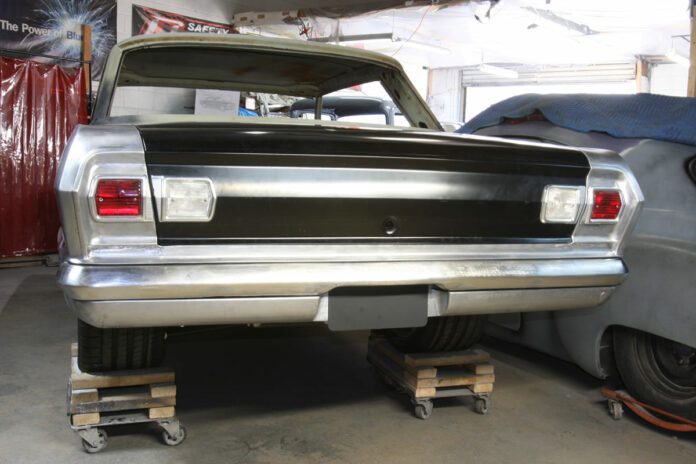 Cleaning up the Rear End of a '65 Nova With a Custom Pan and Tucked '69 Camaro Bumper
By Kev Elliott – Photography by the Author
When Jim Chamberlain brought his '65 Nova to Kev's Rod and Custom to have all-new outer panels fitted and gapped (except the hood and roof), he knew he wanted to do something about the huge stock bumpers. Initial discussions involved trimming the bottoms, but when a Camaro bumper was offered up against the body the decision was made to use a pair of them, but narrowed, smoothed, and tucked in closer to the body.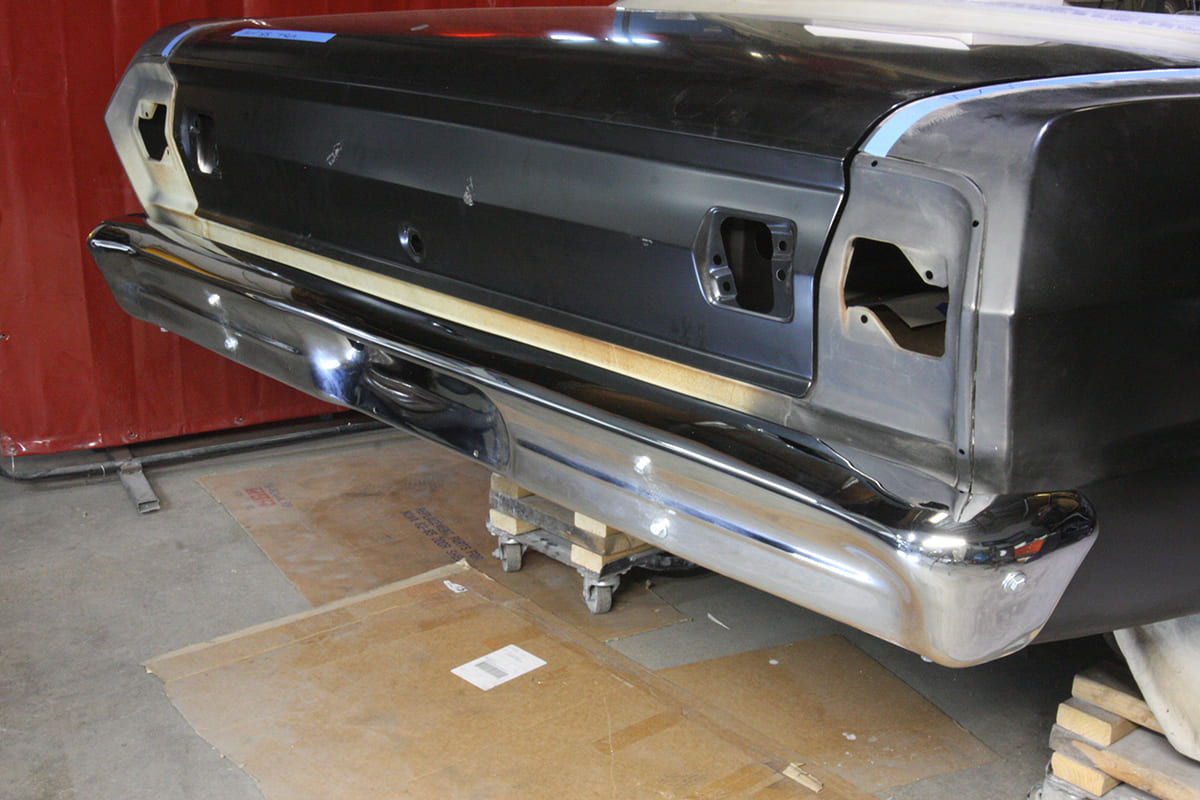 The latter then became "recessed" rather than "tucked." The work began once the other panels were all aligned and a pair of new '69 Camaro rear bumpers were sourced from Classic Industries; then the chrome was removed.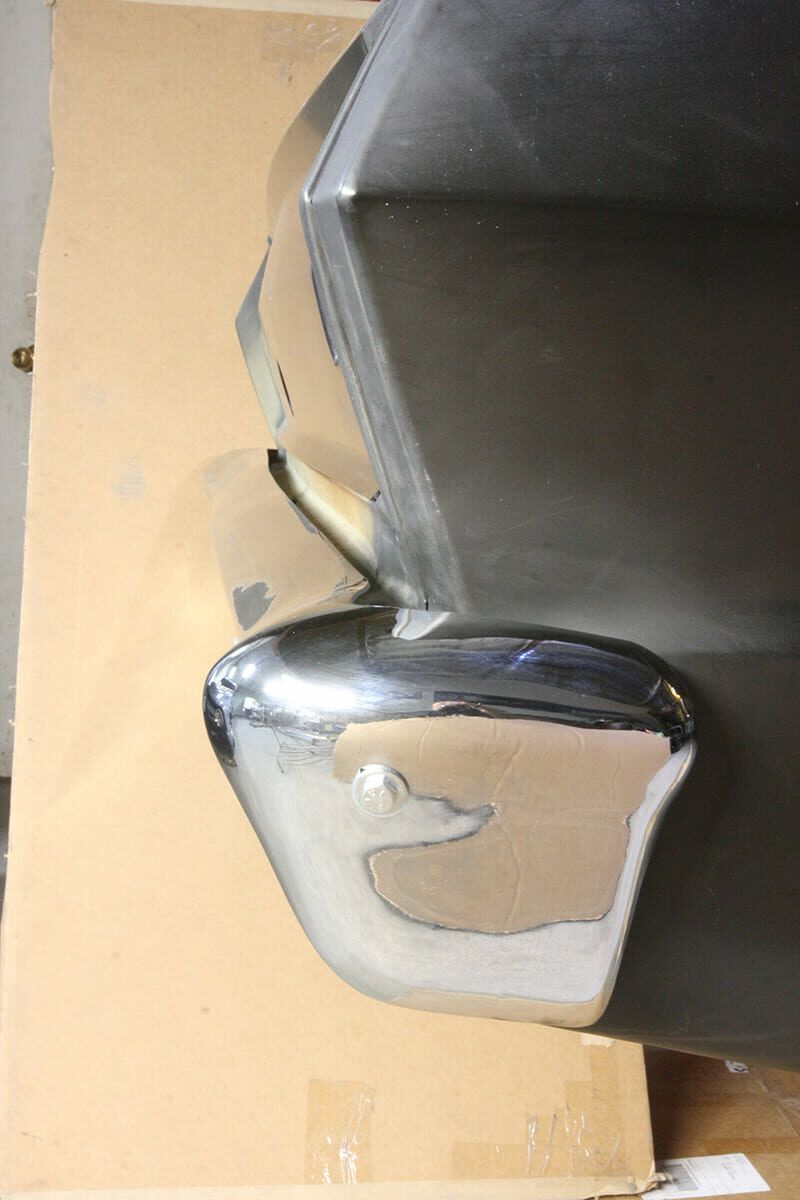 Once the bumper was installed to everyone's satisfaction, work progressed on a custom-fabricated pan with recessed license plate to match the indentation in the bumper, the intention being for it to look like the Nova had come from the factory that way. We think it does, the owner thinks it does, so mission accomplished!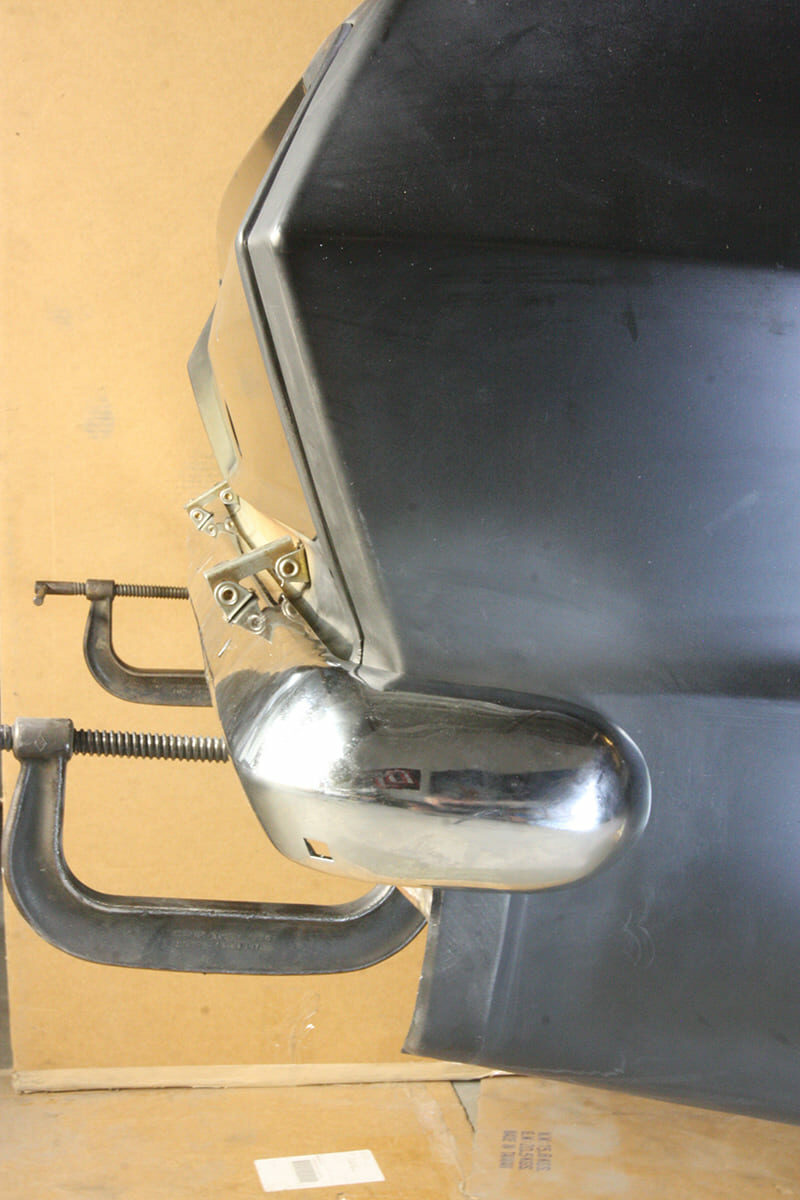 Now to repeat the process at the front, albeit slightly differently as the pan has to be removable.
Sources
Classic Industries
(888) 816-2897
classicindustries.com
Kev's Rod and Custom
(714) 686-8982