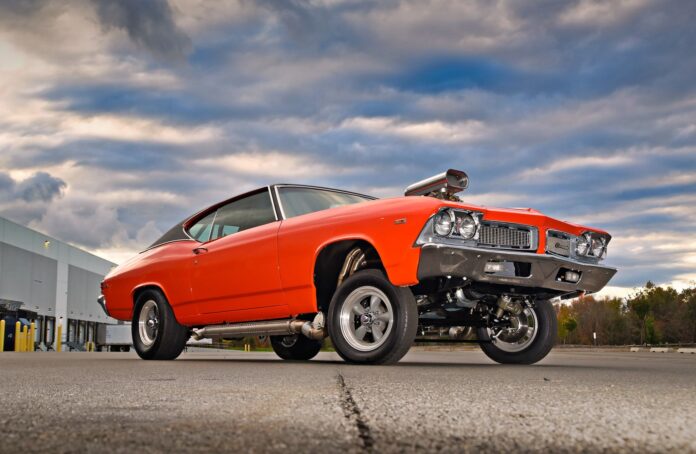 Raising the Stakes, and the Front End, on a Big-Block Beaumont
By Scotty Lachenauer – Photography by the Author
Oh Canada! How we love your majestic mountains, ice-cold brewskis, and gooey maple syrup. Your polite citizens make us feel right at home when we cross the border, and the country's spotless cities and raucous hockey arenas make us want to go through customs time and time again.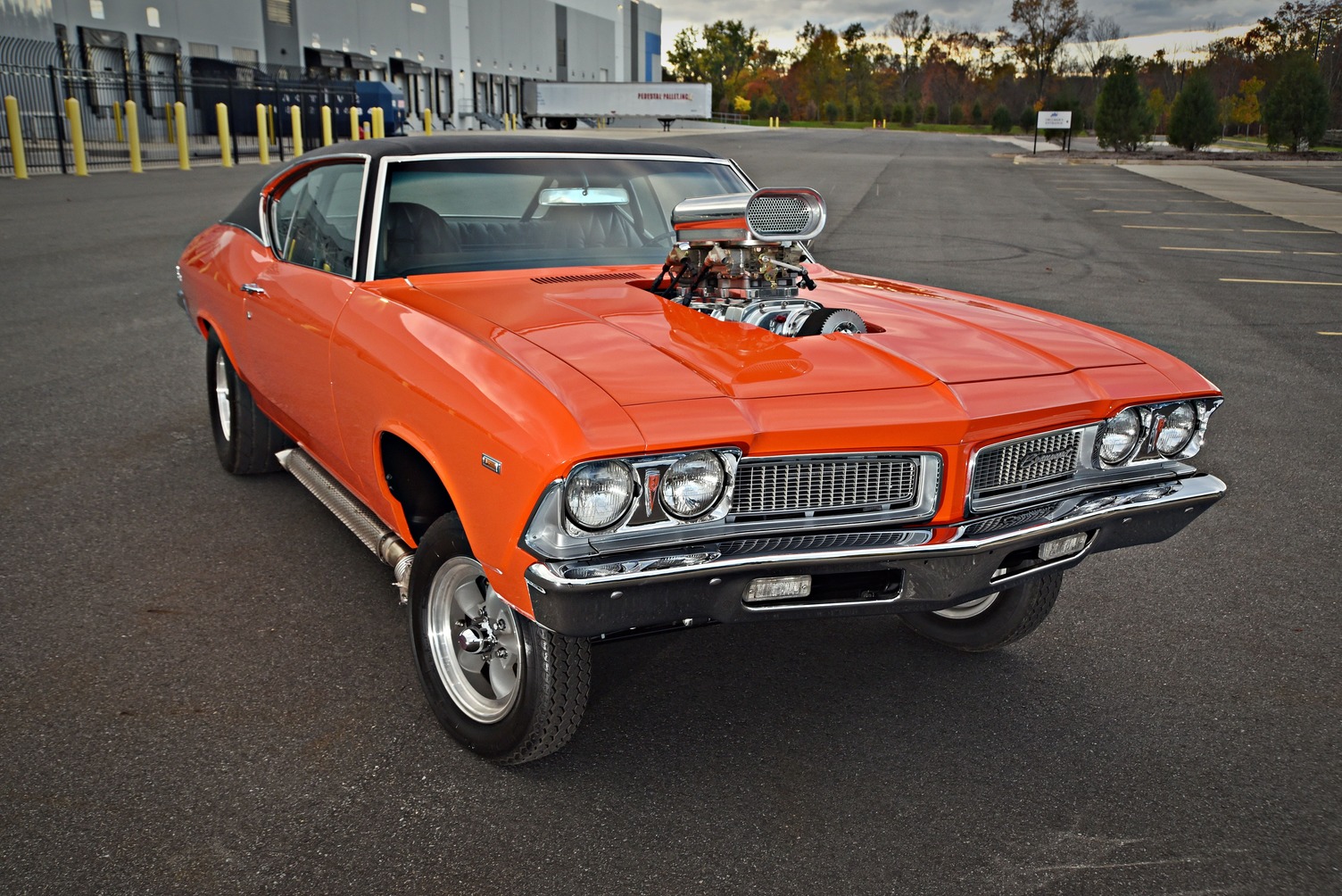 Though Canada is clearly a worldwide leader in many of the things stated above, we can still find most of them (to some extent) right here in the good ol' USA.
However, there are a few things that rarely cross the Canadian border into the lower 48. And I'm not talkin' Wayne Gretsky or even Tim Hortons badass cup o' joe. I'm speaking automobiles—the special models built by GM Canada back in the heyday of muscle rides—the sporty Acadian, and the car at the top of the muscle car food chain, the A-body–based Beaumont.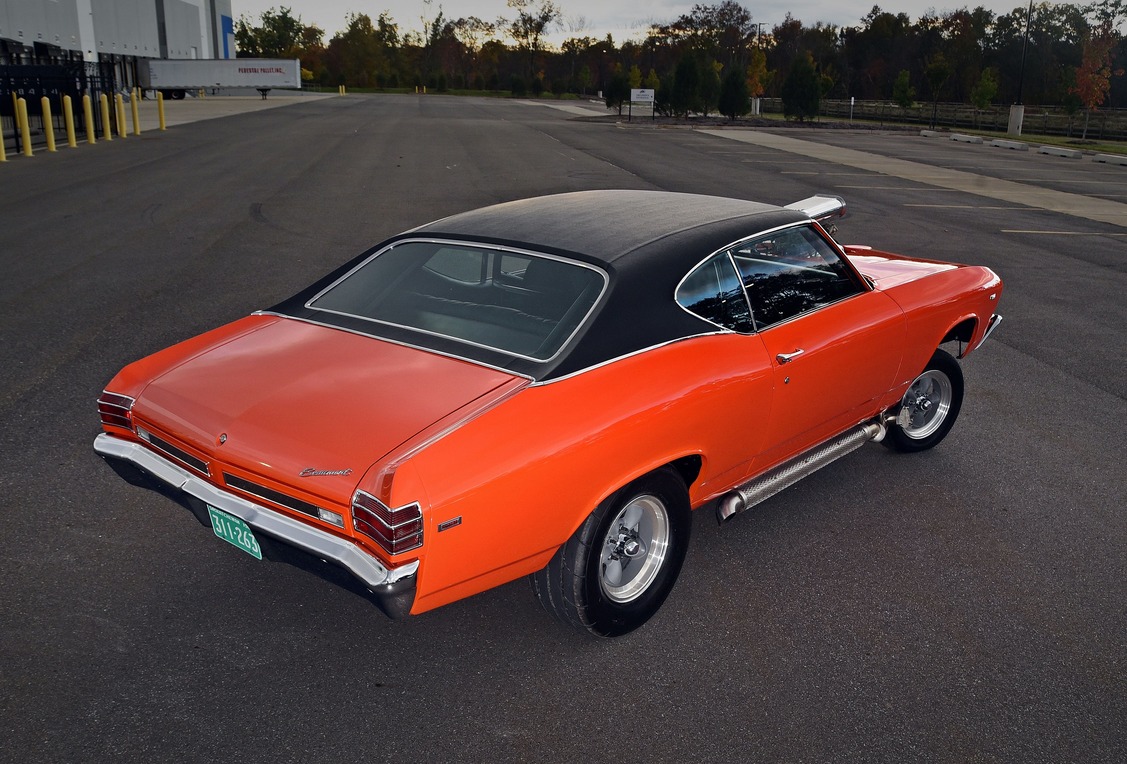 Albert Galdi of Somerset, New Jersey, is a muscle car aficionado and GM addict who just can't get enough of the company's A-body platform. Over the years, he's tended to quite a few top-notch restorations on models from the '60s and '70s and has wrenched these rides into award-winning examples.
More Gasser Goodness: The Southeast Gassers Association Takes You Back in Time
So, you are probably wondering, why did Albert want to take a rare ride, imported from the Great White North, and make a gassed-up street freak out of it?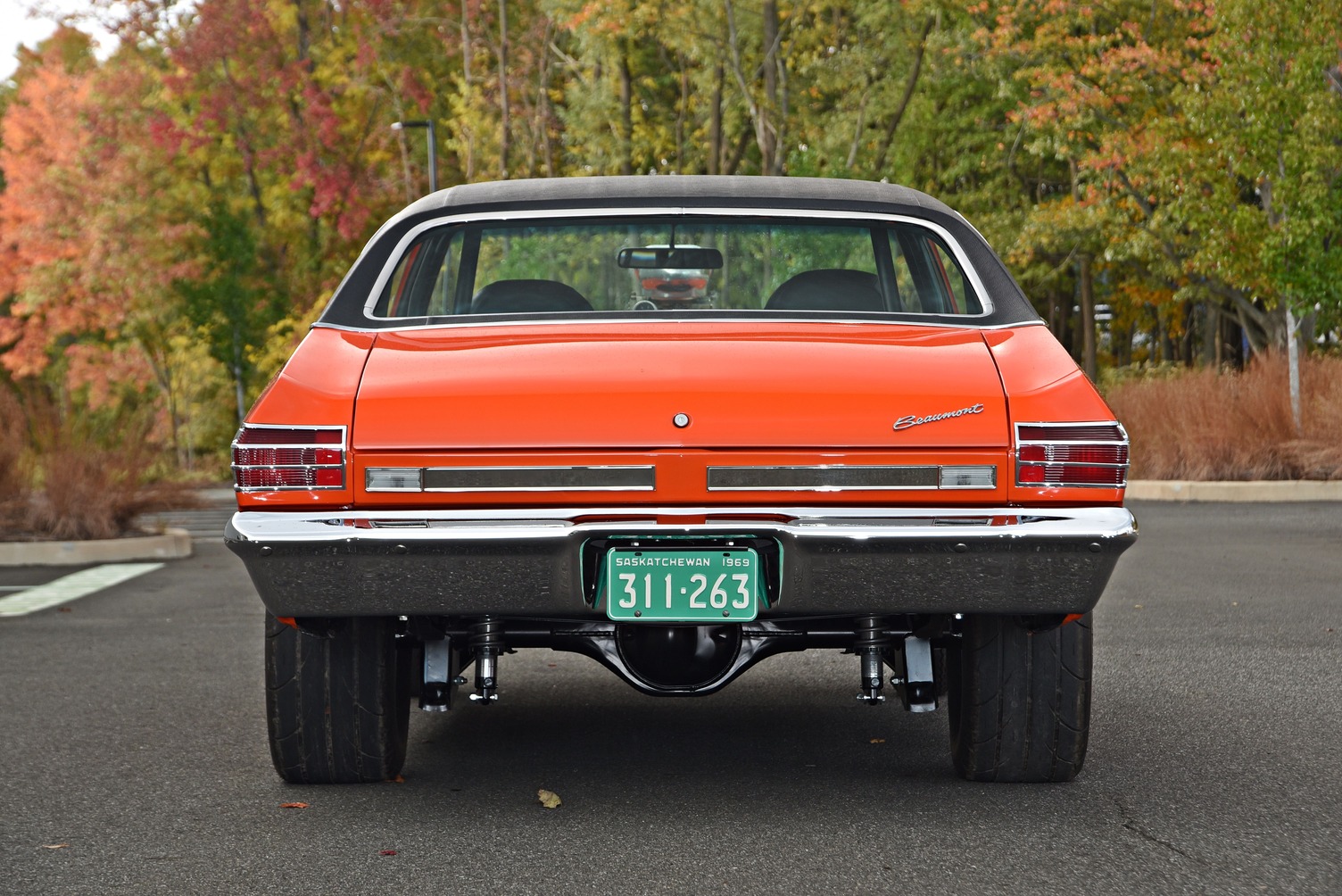 "Well, it all started with the purchase of an original 19,000-mile '69 Malibu project. I needed it to build a ZL1-powered COPO clone I could race," Albert states. "However, a superclean '69 Chevelle 300 DeLuxe came up for sale and I decided that would be the better choice for the ZL1. So, the Malibu was set aside."
Over the next few years, Albert dug into his Chevelle project with mucho gusto. "While I was building the 300, I was chatting with my good buddy Jim Brady and he mentioned he had a '69 Beaumont for sale," Albert says. "I figured why not build a 'Canadian COPO' out of it?"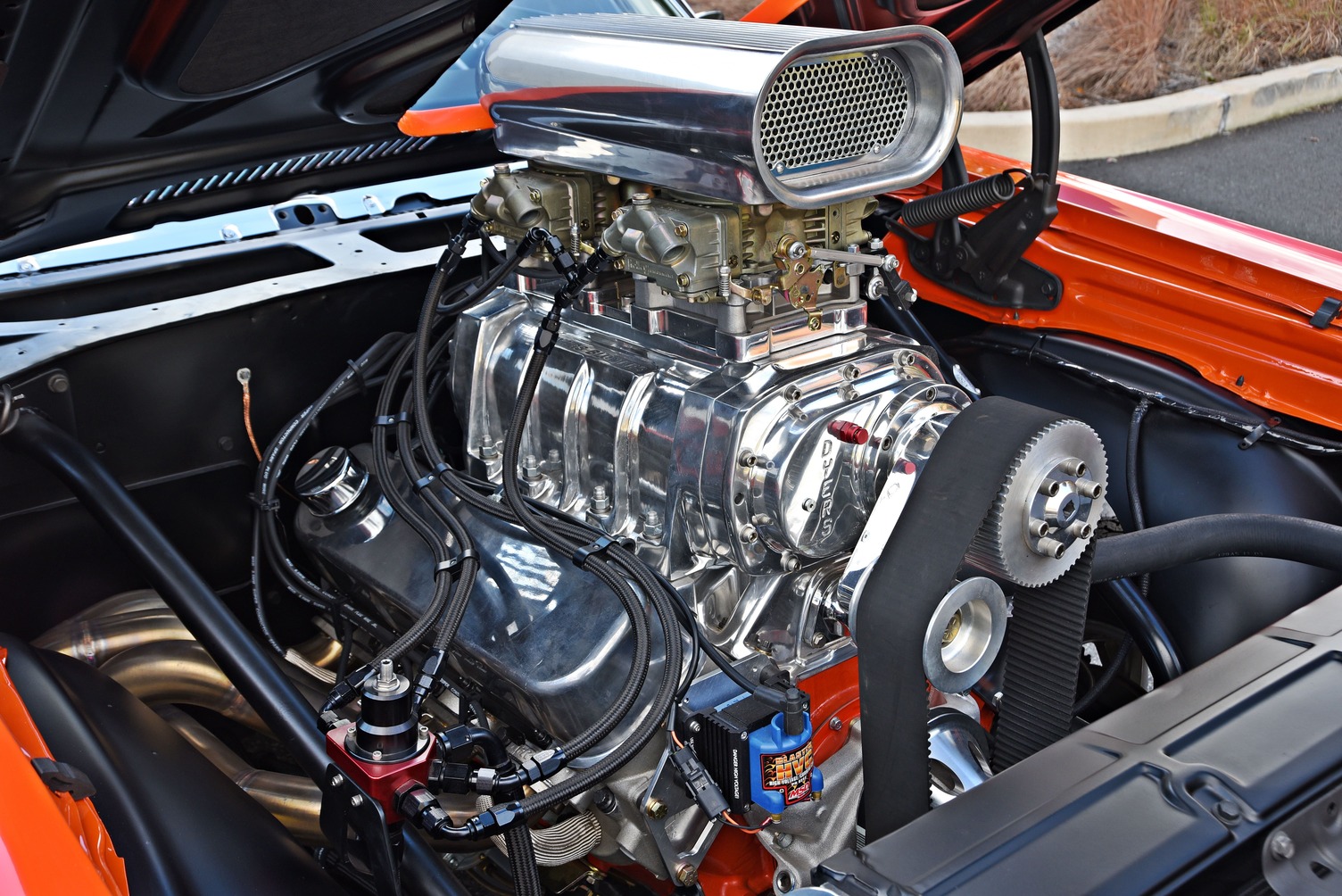 Unfortunately, as the time-consuming process of building the Chevelle to the discriminating corporate-ordered specs dragged on, Albert decided this new project just wasn't in the cards. Of course, he bought the Beaumont anyway, with the intentions of a full restoration sometime down the road.
Albert started stripping down his new purchase to see exactly what he had bought. "Unfortunately, it was in far worse shape than I first thought. Actually it was a total basketcase," Albert reports. "I had to rethink this whole process. I decided to use the clean '69 Malibu as a donor car to restore the Canadian rust bucket. I know some people would say it's sacrilege but to me it was a 'no-brainer.'"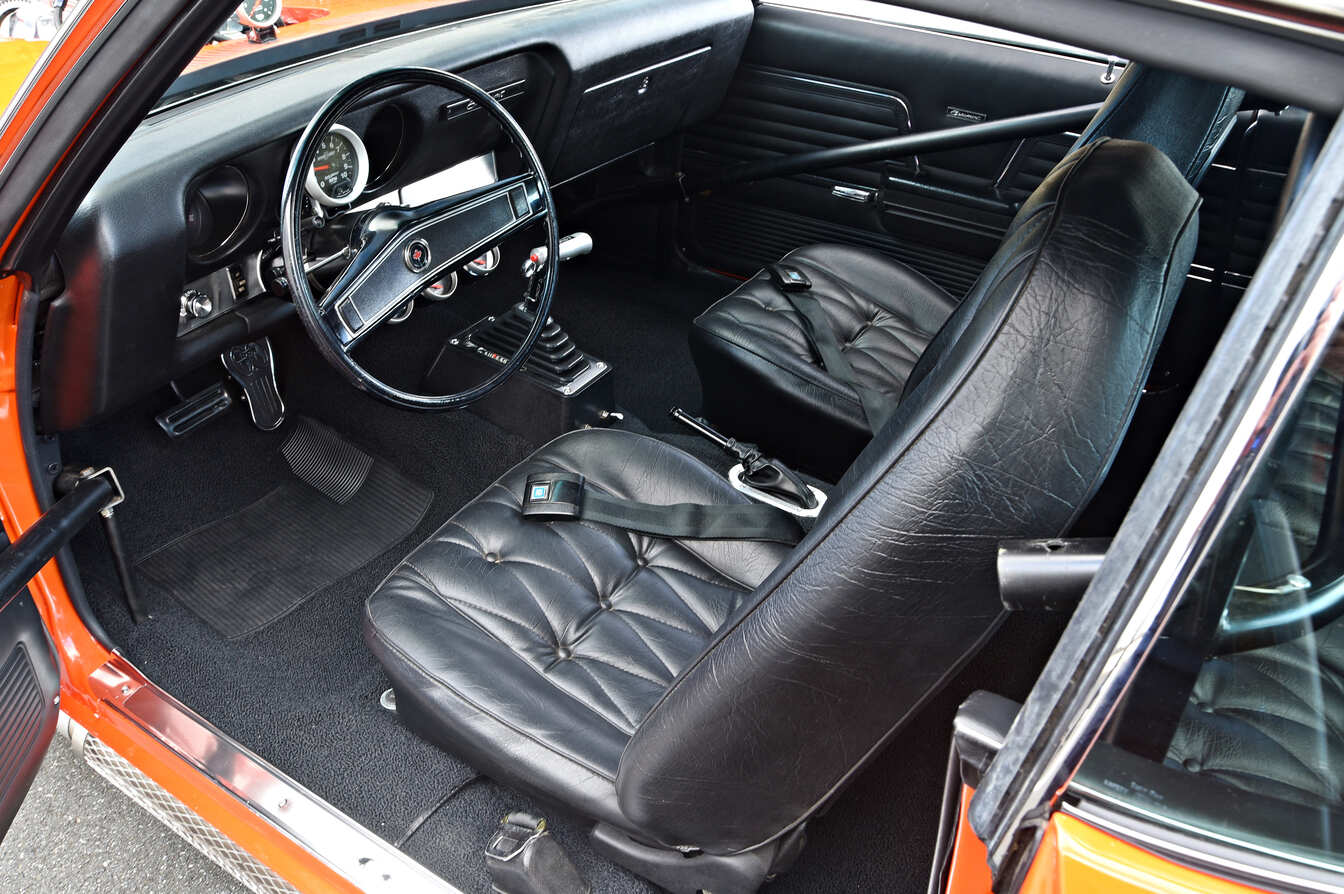 The extensive bodywork and paint were done at Albert's shop, assisted by his son-in-law James Ollson. For paint, Monaco/Hugger Orange really make it pop. Once the shell was finished, attention went to the drivetrain and that's where things started to get interesting.
More Gassers to keep your eye on: Gasser Triple Play
Albert researched possible powerplants for the Beaumont. "While doing my due diligence on the 'Net, I started checking out old-school gassers and I really became intrigued," Albert declares.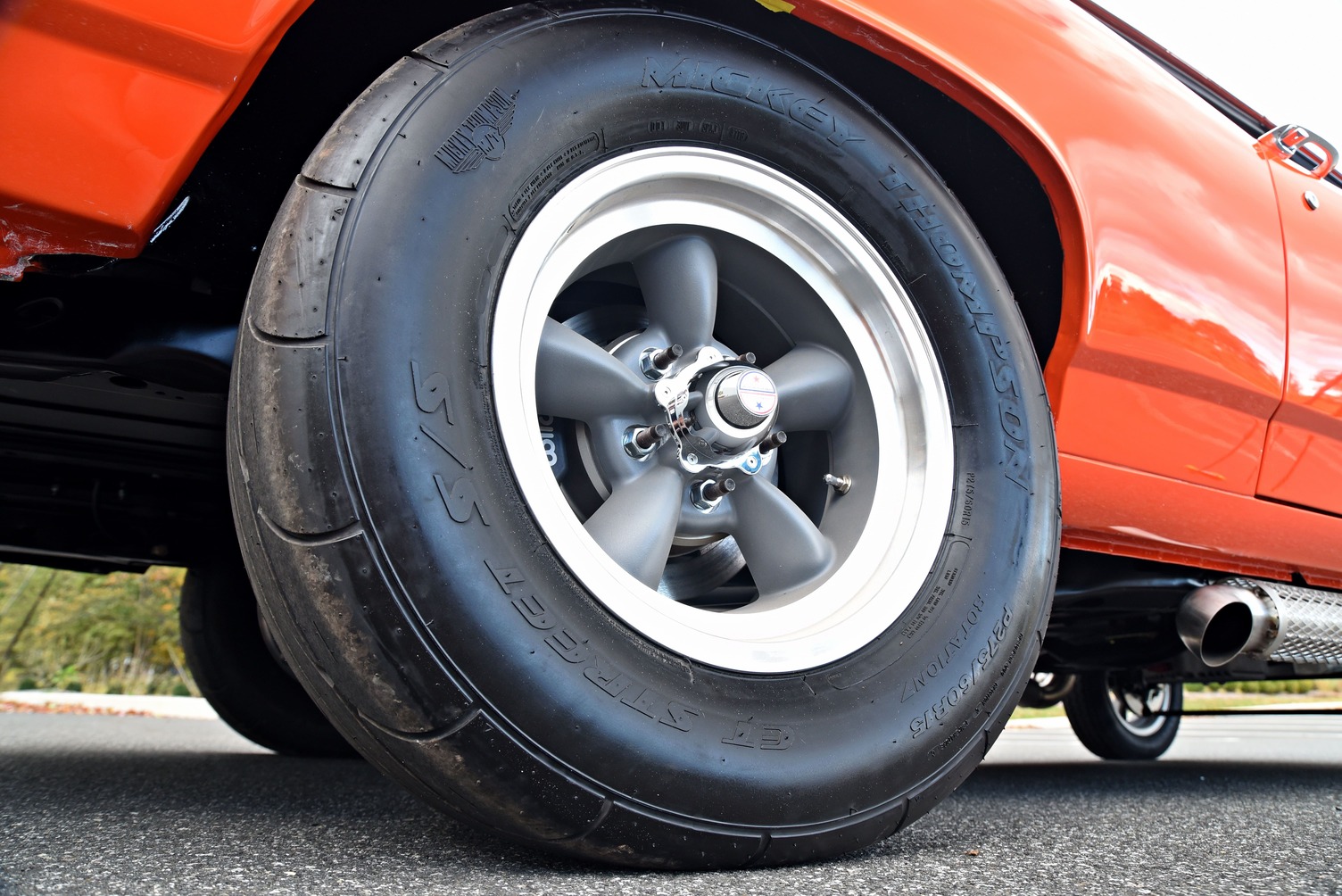 Before long, he was consumed by the idea of turning this Canadian A-body into a high-nosed street freak. After contacting an old friend, Stefano Bimbi over at Nickey Performance in Chicago, and getting the scoop on the gasser front ends they were installing, he was all in. This Beaumont was gonna get the full gasser-style treatment.
The shell and frame were shipped off to Randy Schmidt and John Tinberg over at Nickey for installation of the straight axle frontend and rollcage. Once completed, it was back at Albert's shop where the Moser 3.70-geared 9-inch rear and coilover shocks were installed with the help of Wayne Hansen.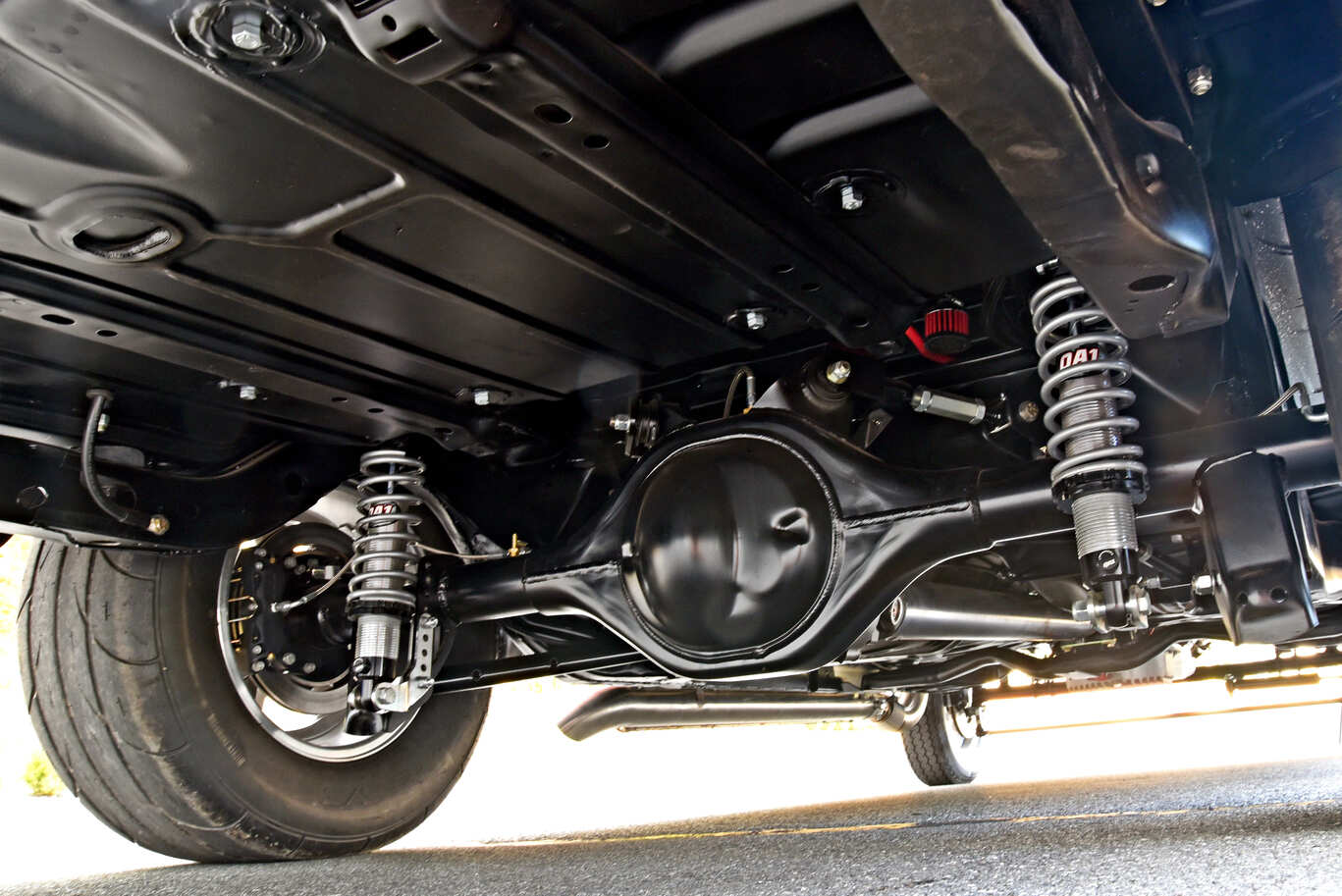 It wasn't that tough for Albert to reach a decision on what would propel the Beaumont. "Along with my friend Eric Jackson of Vintage Muscle Car Parts, we came up with a plan to build a rowdy big-block—540 ci of pure Chevy goodness," Albert says.
"Since I was going with the race car theme, I ordered up a full manual TH400 from Sal Albanese of Cottman Transmissions in Horsham, Pennsylvania. The unit was built up with a Pro Torque 3,600 stall converter and rows through the gears with a Hurst shifter," Albert tells.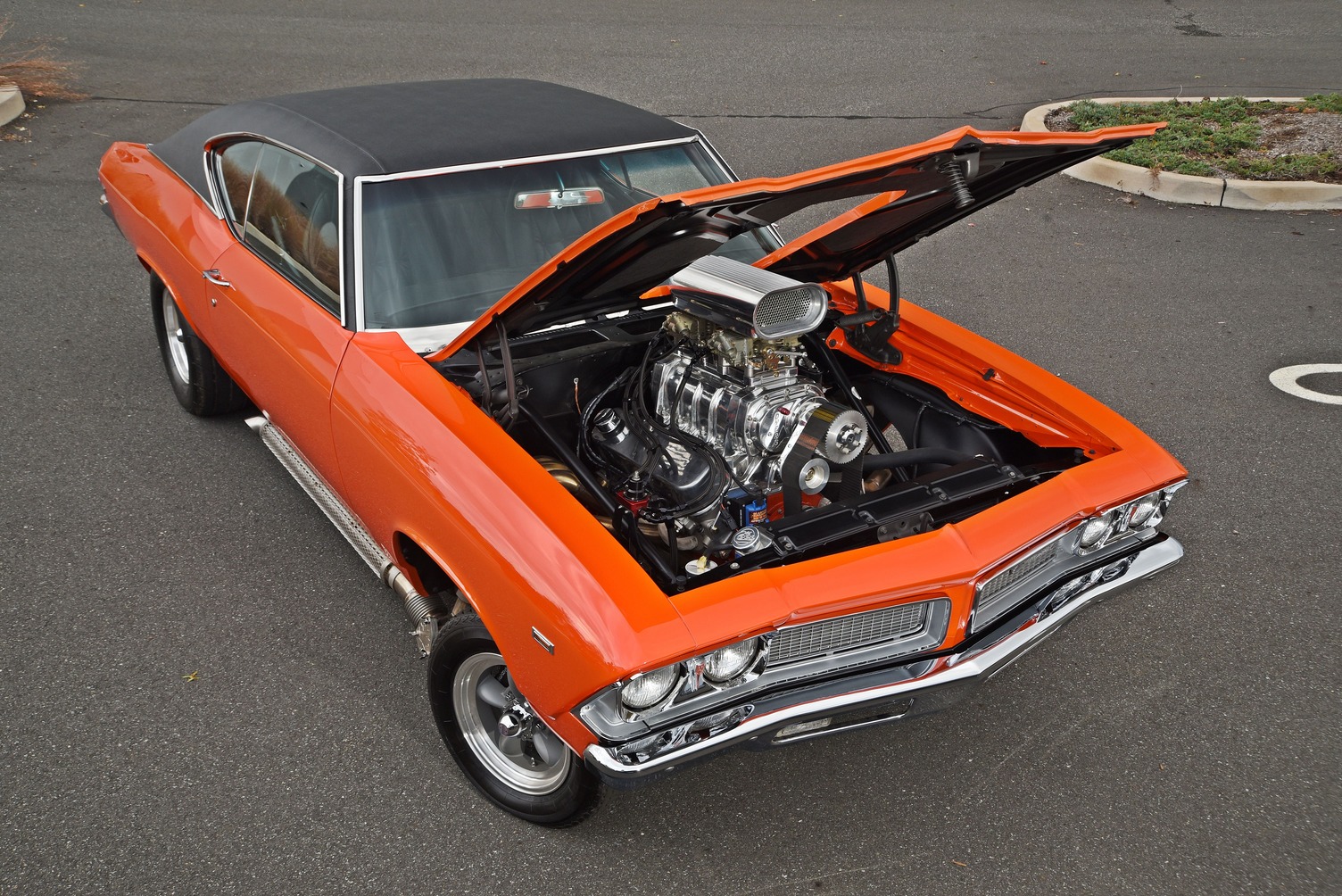 Extra goodies included the restored '69 Pontiac dash from Just Dashes. This piece is one that the original '69 Beaumonts were born with. "The seats are '70-72 Camaro pieces with a custom diamond stitch pattern. The rear is the same but the upholstery was altered to mount on the '69 Beaumont back seat by "The Dye Guy" Steve Chopko. The covers are mid-'70s Camaro and were donated by my friend Joe Hansen," Albert conveys.
Other highlights include an American Autowire harnesses that Don Bock modified for the build. Chevelle buddy Jesse Petas installed all the wiring and race car stuff; MSD ignition, electric fans, and the electric fuel pump. We can't forget those killer one-off fenderwell headers and custom side pipes that Albert himself designed. "I built them in PVC then sent to them to GP Headers in Minnesota for them to re-create. It's without a doubt one of the more fun parts of the entire build," Albert says."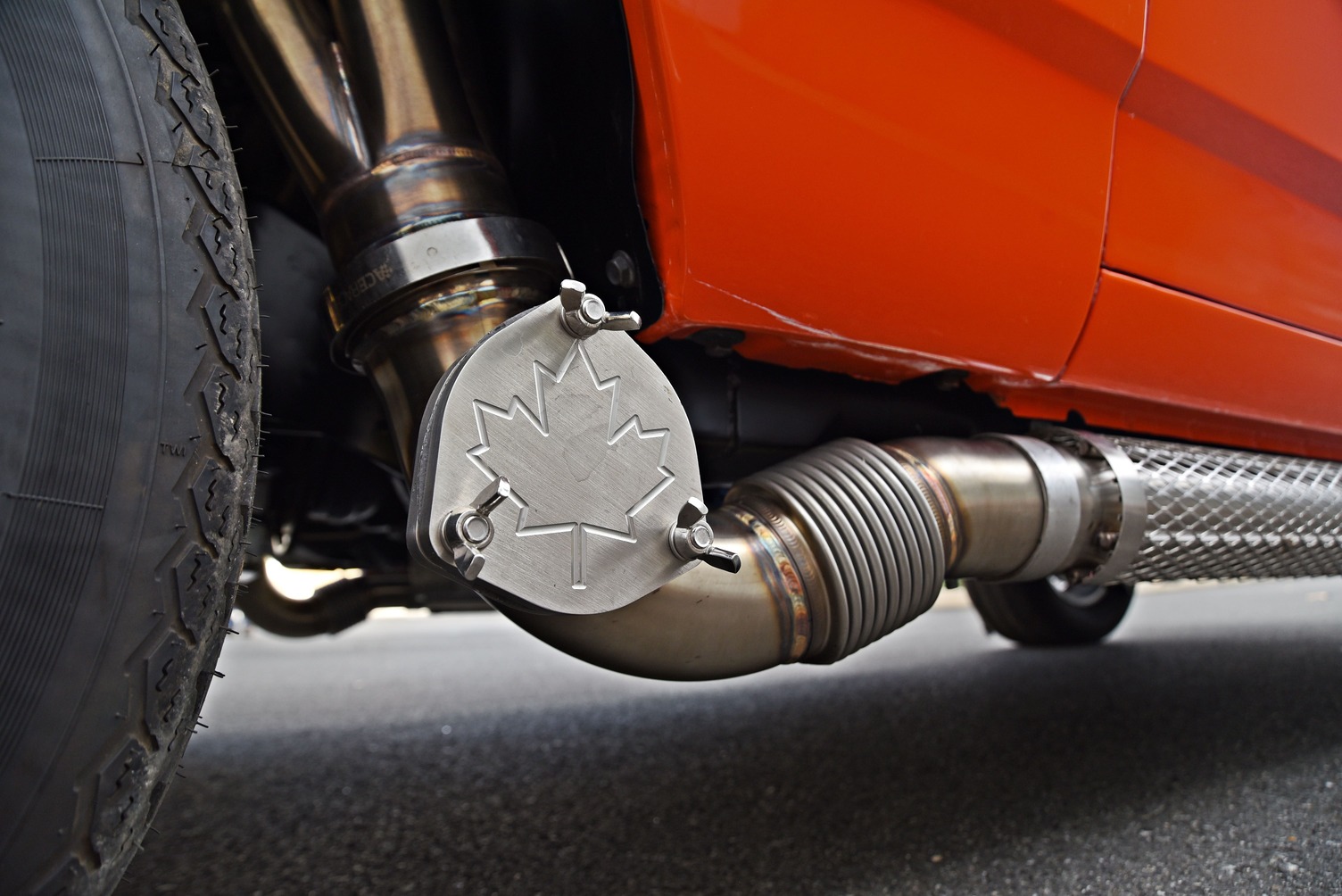 Once finished, it didn't take long for Albert to hit the streets with his new creation. The bombastic sound of this blown 540, sights of its lifted nose, and arresting hue of this rare ride is sensory overload. It draws a gaggle of onlookers wherever it goes.
Don't forget to take a look at this: A Swap Meet Scrounger's Guide to Vintage Wheels
We asked Albert what the future holds for this rare machine. "We might add some graphics later on, but for now I'm going to get it out and show it off … maybe even let her rip at the 'strip." ACP
TECH CHECK
Owner: Albert Galdi
Vehicle: '69 Beaumont
Engine
Type: Big-block Chevrolet
Displacement: 540 ci
Compression Ratio: 8.5:1
Block: Dart Big M
Bore: 4.500
Stroke: 4.250
Cylinder Heads: AFR 357 CNC
Rotating Assembly: Callies Compstar Crank, Scat H-beam rods, SRP #181553 pistons with 9cc dish
Camshaft: Crane custom solid roller
Power Adder: 8-71 Dyers supercharger
Ignition: MSD
Induction: Twin Holley 750 double-pumpers
Exhaust: GP Stainless fenderwell headers and custom side pipes
Built By: Eric Jackson at Vintage Muscle Car Parts
Tuned By: Eric Jackson
Output: 953 hp @ 6,500 rpm with 5 pounds of boost
Drivetrain
Transmission: Manual TH400 by Sal Albanese
Converter: 3,800 stall by Pro Torque
Rear: Moser 9-inch Ford, 3:70 gears
Chassis
Steering: Manual GM box
Front Suspension: Nickey gasser shop straight-axle setup
Rear Suspension: GM four-link with coilover shocks
Brakes: Wilwood manual four-wheel disc
Wheels & Tires
Wheels: American Racing Torq Thrust 15×4.5 front, 15×8.5 rear
Tires: Vredestein Sprint Classics 165 HR15 front, Mickey Thompson Drag Radial 275-60 rear
Interior
Seats: '71 Camaro front, modified '69 Beaumont rear
Upholstery: Custom diamond pattern
Steering Wheel: Factory GM
Carpet: ACC black
Shifter: Hurst
Electrical: American Autowire by Jesse Petas
Exterior
Paint: Sherwin-Williams code 72 Monaco Orange by owner
Hood: Modified GM flat hood
Grille: Factory Beaumont restored