The 72nd Annual (Well Almost) Grand National Roadster Show Shines Brightly
By Brian Brennan – Photography by the Author
The 2022 Grand National Roadster Show (GNRS) was everything we have come to expect. Many said this just might have been one of the all-time best. Lots of great cars, many historical featured vehicles, the America's Most Beautiful Roadster award, and the Al Slonaker Memorial award both presented by ARP, both featuring a stunning collection of hot rods. In addition, ARP stepped up and presented each winner with a $12,500 check as a reward for a job well done. In the past, Building 4, with the AMBR, had become known as the "main hall." This year saw the emergence of Building 6, with the Slonaker, as the place to be.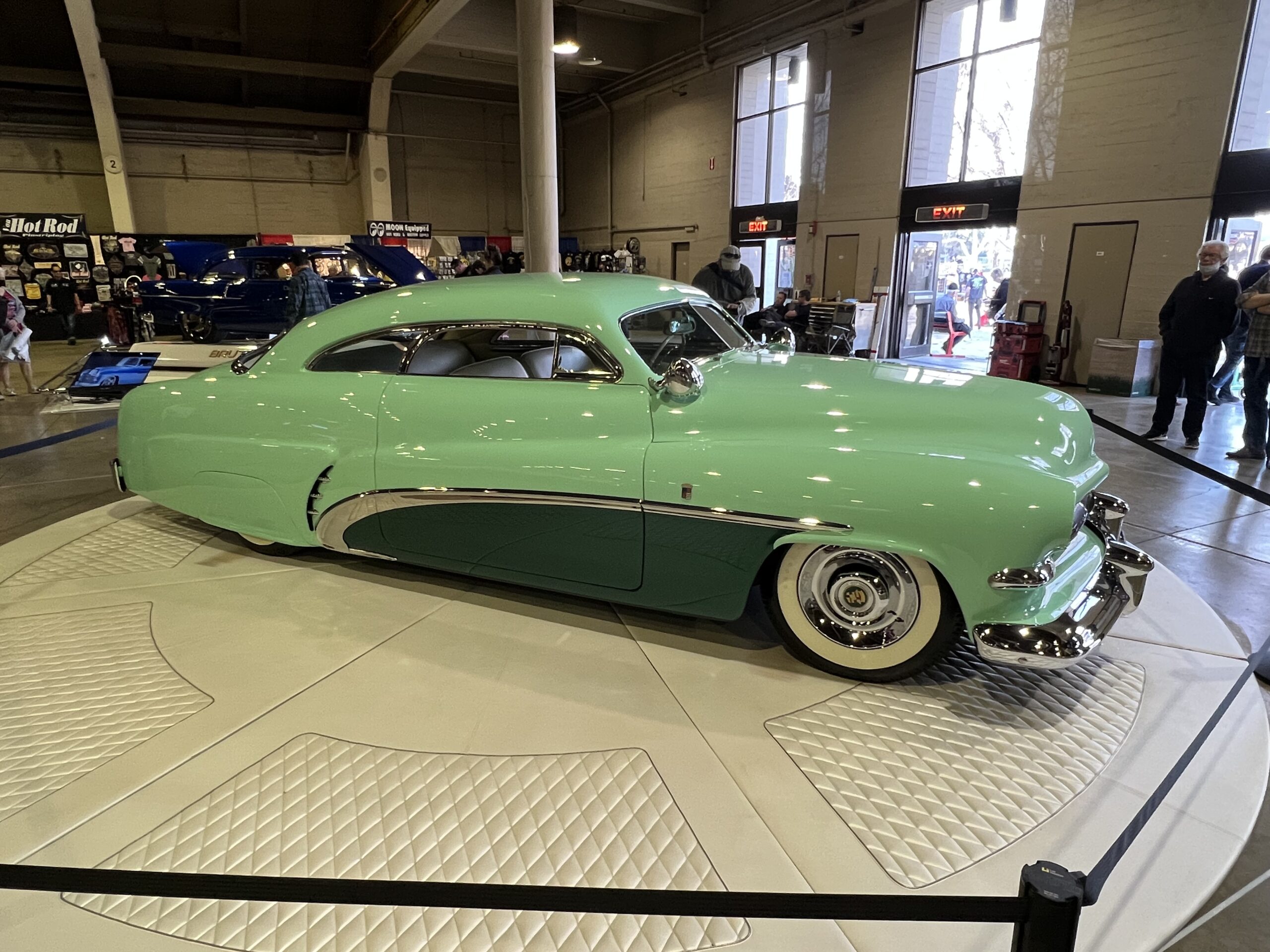 First a bit of recent history. The 2020 Grand National Roadster Show came off without a hitch but that doesn't mean it was without unrest. Think back and you will realize, at least here in California, this was the last indoor car show for nearly two years. The 2021 show was first postponed, then rescheduled, and then canceled. Even the 2022 show was preceded by a great deal of breath holding. All of us have overcome the "bad old days" as that's behind us, we all hope, and what lies ahead is a world with many indoor and outdoor car shows to enjoy–like in the good old days. Life in the rodding world is getting on its four wheels once again.
This year's show featured Rodger Lee of Ironworks Speed & Kustom located in Bakersfield, California, as the Builder of the Year. Ironworks is housed in a 12,500-square-foot facility that is filled with 17 craftsmen who work on 10-12 hot rods at a time. Lee tells us that almost 75 percent of their customers are repeat.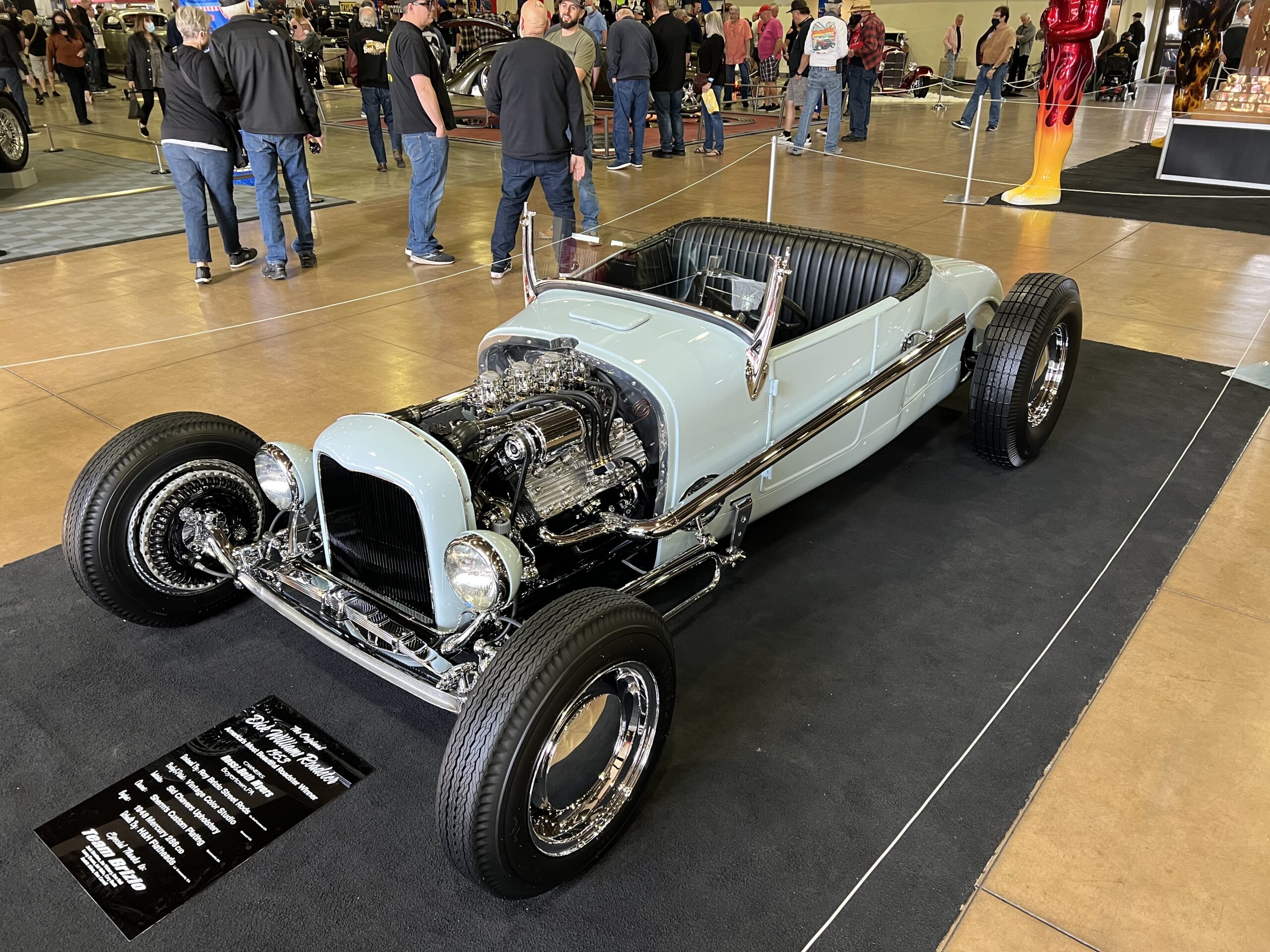 This year's entrants into the GNRS Hall of Fame should need little or no introduction. The three inductees were Billy F. Gibbons (we are guessing you've heard of ZZ Top, he's also the owner of many a hot rod), Eric Peratt (award-winning builder), and Roger O'Dell (lifelong drag racer and custom car builder).
Other highpoints of this year's show included but surely weren't limited to the following. One of the major outside draws was the area set aside for the 90th anniversary of the Deuce, presented by SO-CAL Speed Shop and CW Moss Ford Parts where all the parking was reserved for the venerable Deuce. Located in this area one could find past AMBR contenders, Street Rod and Hot Rod of the Year cars, as well as some famous Deuces, like "Lime Fire," several SO-CAL Speed Shop roadsters and a coupe or two, and cars built by such famous builders as Boyd Coddington, Lil' John Buttera, Dave Lane, Roy Brizio, and Fat Jack. In fact, Lil' John Buttera's "white roadster" now owned and wonderfully cared for by Karpo Murkijanian, took home the Brizio Family award. The award is intended for those remarkably built hot rods that are driven, foregoing the trailer, and show up everywhere yet look amazing.
Also set up in their own parking area was a grouping titled "A Gathering of Hot VWs" presented by EMPI. They also had several historical and very famous Bugs from the past. The Cal Look through full customs was well represented. On view were the Lightening Bug 1 and 2, Darrel Vittone's restored Econo Race Shop '67 drag race VW.
The Greg Aronson and Jim Holmes '63 Bug (the white one) is often considered to be the first of the Cal Look cars that was brought in from Scotland. There were also clubs like DDK, DKP, DBK, and GKF had Bugs both inside Building 9 and outside in the Granddaddy Drive-In VW area.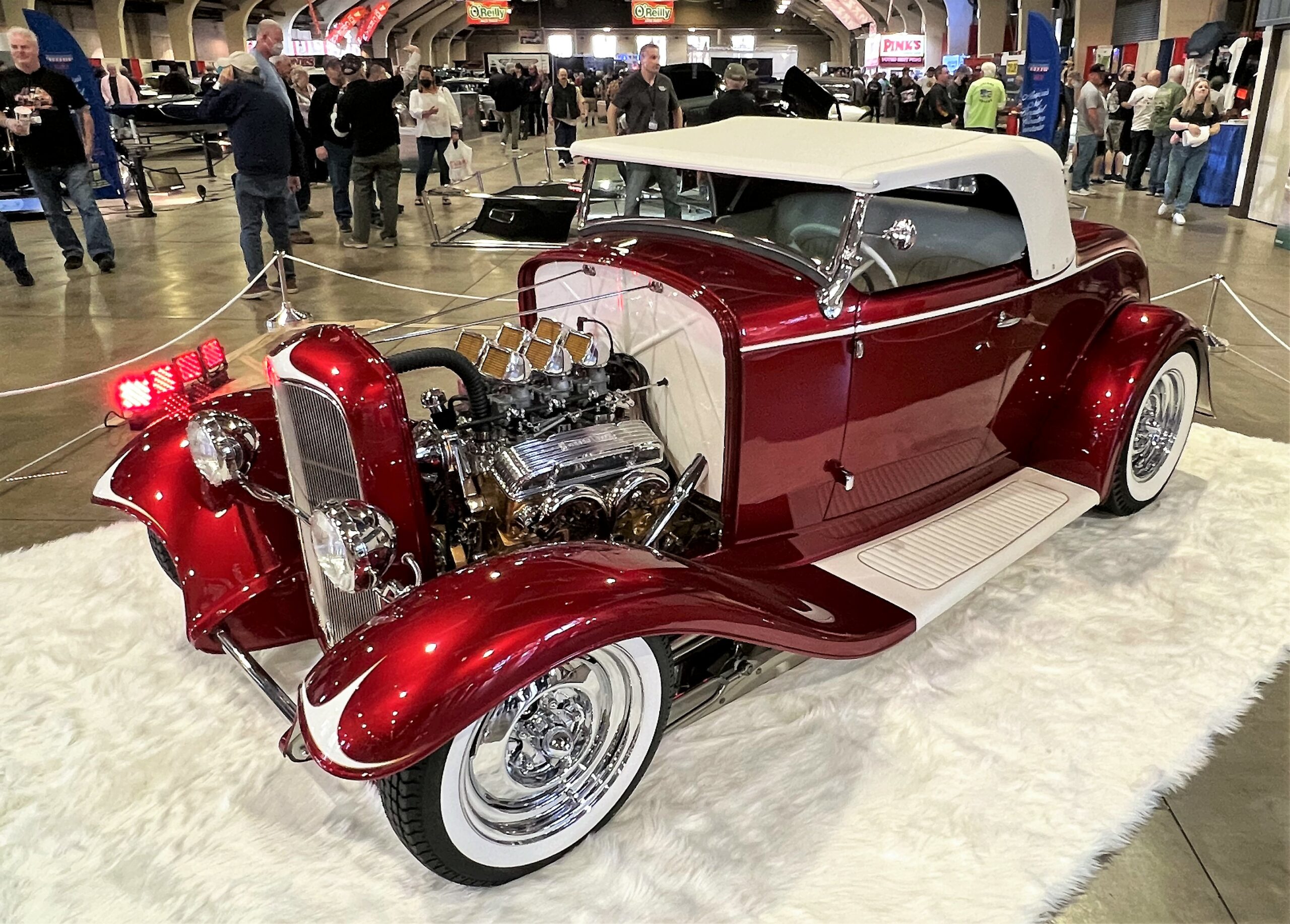 Not to be outdone the Tri-Five Chevy was well represented with arguably two of the most stunning ever built. One was the Bob Matranga "Brute Force" (the premiere cover car for Modern Rodding) and the "X-Box" originally built by Denny Terzich.
AMBR Award
To say that a Chevy doesn't win the America's Most Beautiful Roadster (AMBR) often would be an understatement of grandiose proportions. The last time—and only time—was the '35 Chevy phaeton belonging to Wes Rydell and built by Rad Rides by Troy (Troy Trepanier) back in 2014. Fast-forward eight years and here we are, this time crowning a '34 Chevy roadster as the second Chevy to win the AMBR.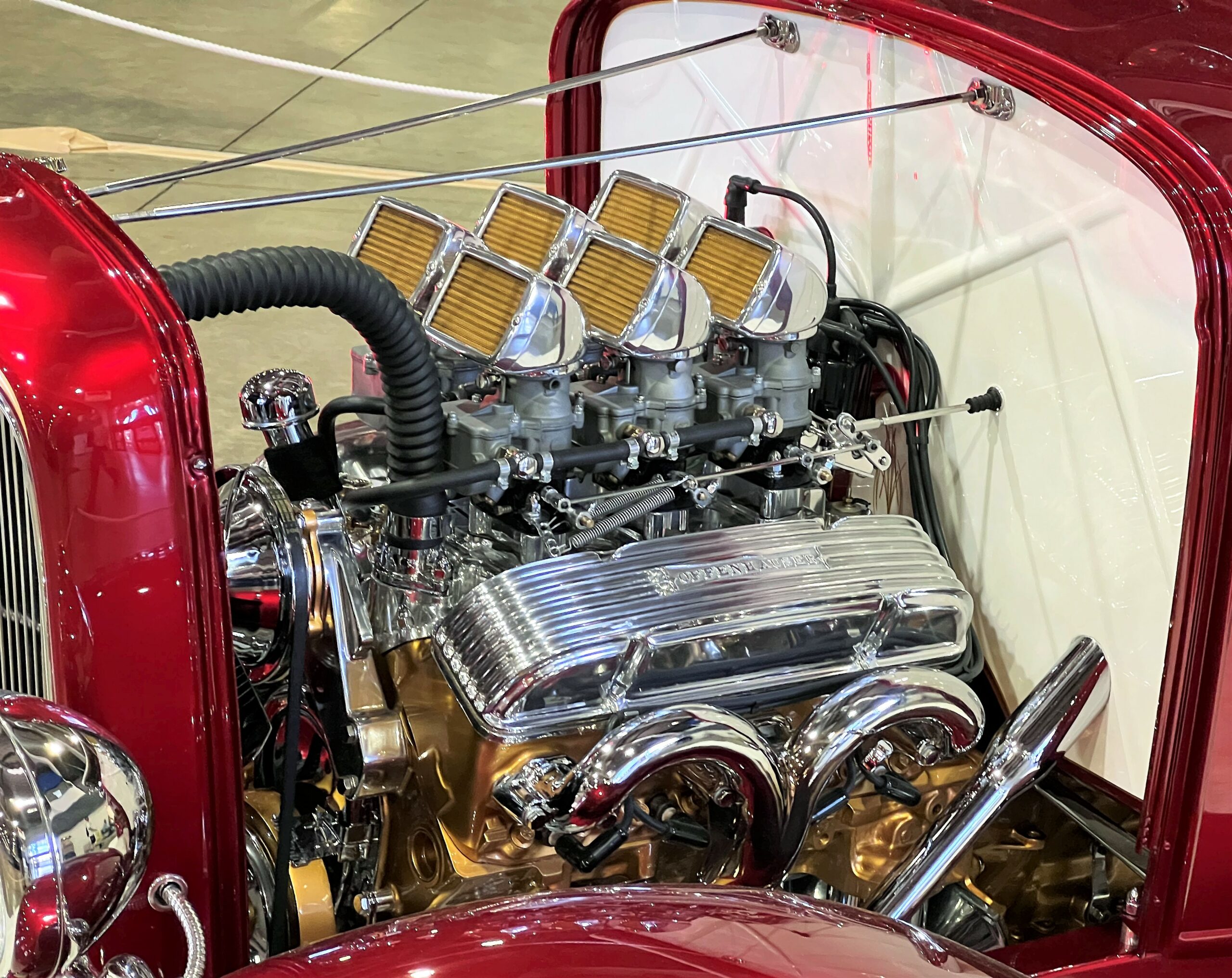 Jeff Breault is a lifelong Chevy lover and has spent many years seeing this build to completion. Built at Tim Devlin's shop, Devlin Rod & Customs, and working from e. Black Design and Tavis Highlander artwork, the dreams came to life. There is a "preview" story in this issue on page 60 on the building of the roadster, but there will be more to come in the form of a metalworking story by Ron Covell, more about the engine from Ron Ceridono, and, of course, a final feature shot by John Jackson. So, there is lots more to see on how this Chevy claimed its fame as AMBR.
Quickly though, the chassis is based on a Roadster Shop custom frame; remember, their history is steeped in early Ford and Chevy chassis. Johnson's Hot Rod Shop had plenty to do with making the LS V-8 so unique in its appearance, while Chuck Rowland Interiors handled the stitchwork, Wright's CustomChrome managed the brightwork, EVOD Industries the wheels, along with plenty of ARP fasteners.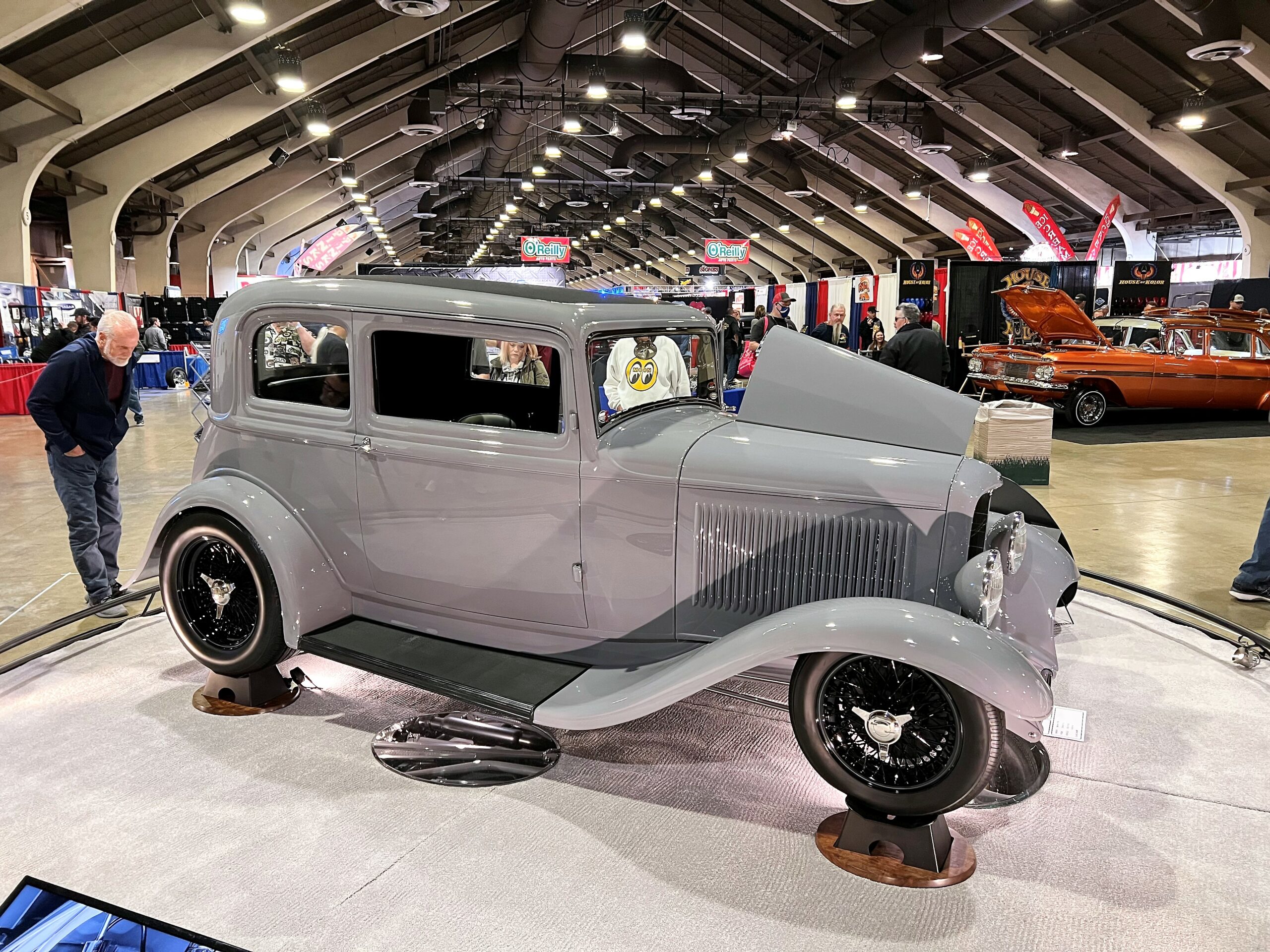 Aside from the AMBR 10-foot trophy and the ARP check for $12,500, the Chevy took home the AMBR Achievement Plaque and an AMBR Outstanding Display award.
Slonaker Award
Hollywood Hot Rods (HHR), under the direction of Troy Ladd, is no stranger to amazingly and uniquely built hot rods. HHR has also won the AMBR in the past with a unique build. Seeing this year's '32 Ford fenderless three-window coupe belonging to Pat Gauntt has a great deal of unique metalwork. Ron Covell will be handling a story on how this came about in an upcoming issue. The final feature was aptly handled by Wes Allison, and it too will be coming shortly.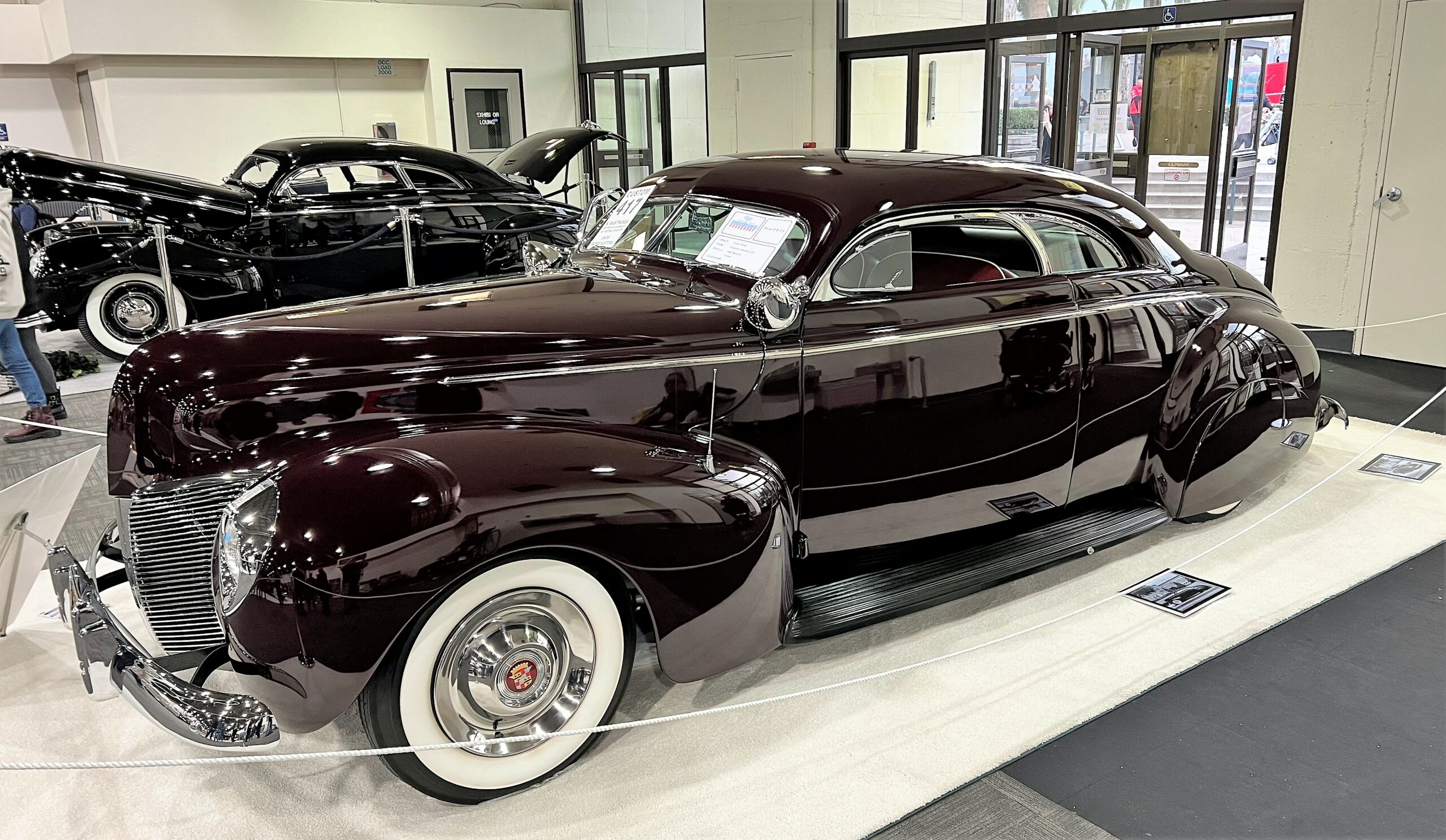 This too was a life's work effort, taking in 15 years to complete. If one looks closely enough at the interior you will see that the suspension is controlled by the driver from within. Of course, underhood is traditional hot rod fare in the form of an amazingly detailed '49, 331-inch Caddy V-8. It's topped with an Offy 2×2 intake with a pair of Stromberg 97s resting on top and backed up to a BorgWarner five-speed.
Aside from taking home the Slonaker award and the accompanying ARP check for $12,500, the Deuce coupe won multiple other awards. For starters, the Deuce was awarded the Blackie Gejeian Memorial award and Slonaker Achievement Plaque.
Well, that about wraps it up for another amazing GNRS. Make sure to be around and participate in the fun that the show has to offer. For more information, you can check out hotrodshows.com.
We will be there next year and so should you. Remember, there is the outdoor portion of the show for rodders to bring their rides on Saturday and Sunday. Talk about great parking. MR