Chevy Pickups Takeover Texas Motor Speedway
By Christopher Reynolds   –   Photography by the Author
If you were to ask us what it was like going to this show, we would honestly answer that by saying that it completely blew us away! The turnout was so impressive that we are now having withdrawals from all of it. We also have no hesitation in saying that if you like classic Chevy pickups, this is one of those events that you'll either want to show your truck at or get inspiration from by seeing some of the sickest versions of them from across the nation.
Read More: Chevy 3100 With Pro Street Performance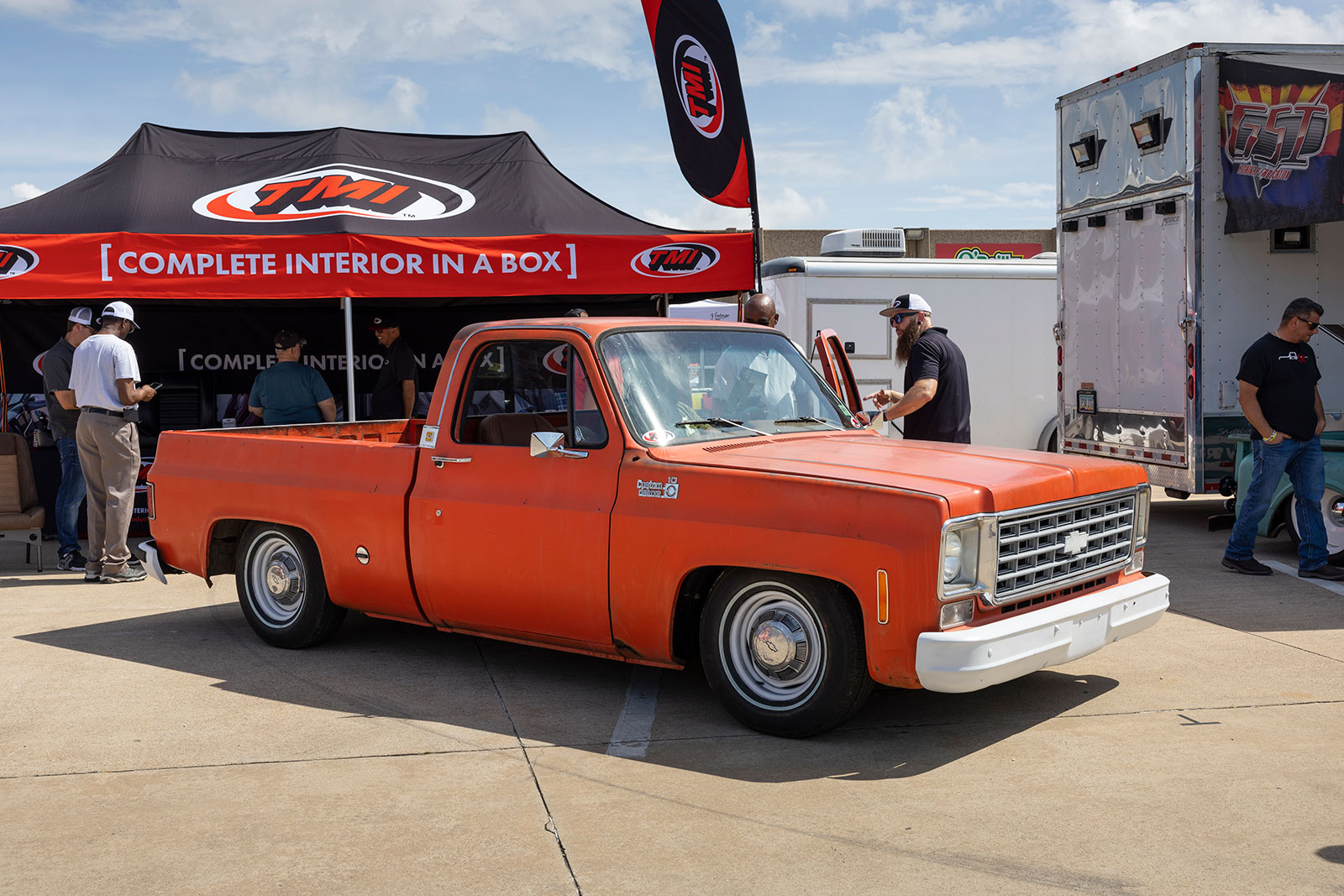 Held on May 12th and 13th at the Texas Motor Speedway in Fort Worth, the infield of the NASCAR spec track was literally packed with thousands of jaw-dropping classic pickup trucks. No matter what type of Bowtie fanatic you are, the C10 Nationals definitely had something for you to ogle at. All styles of Chevys were present, including sky-high behemoths, slammed knuckle draggers, and even high-performance speed freaks.
Read More: Freshen Up Your OE OBS Brakes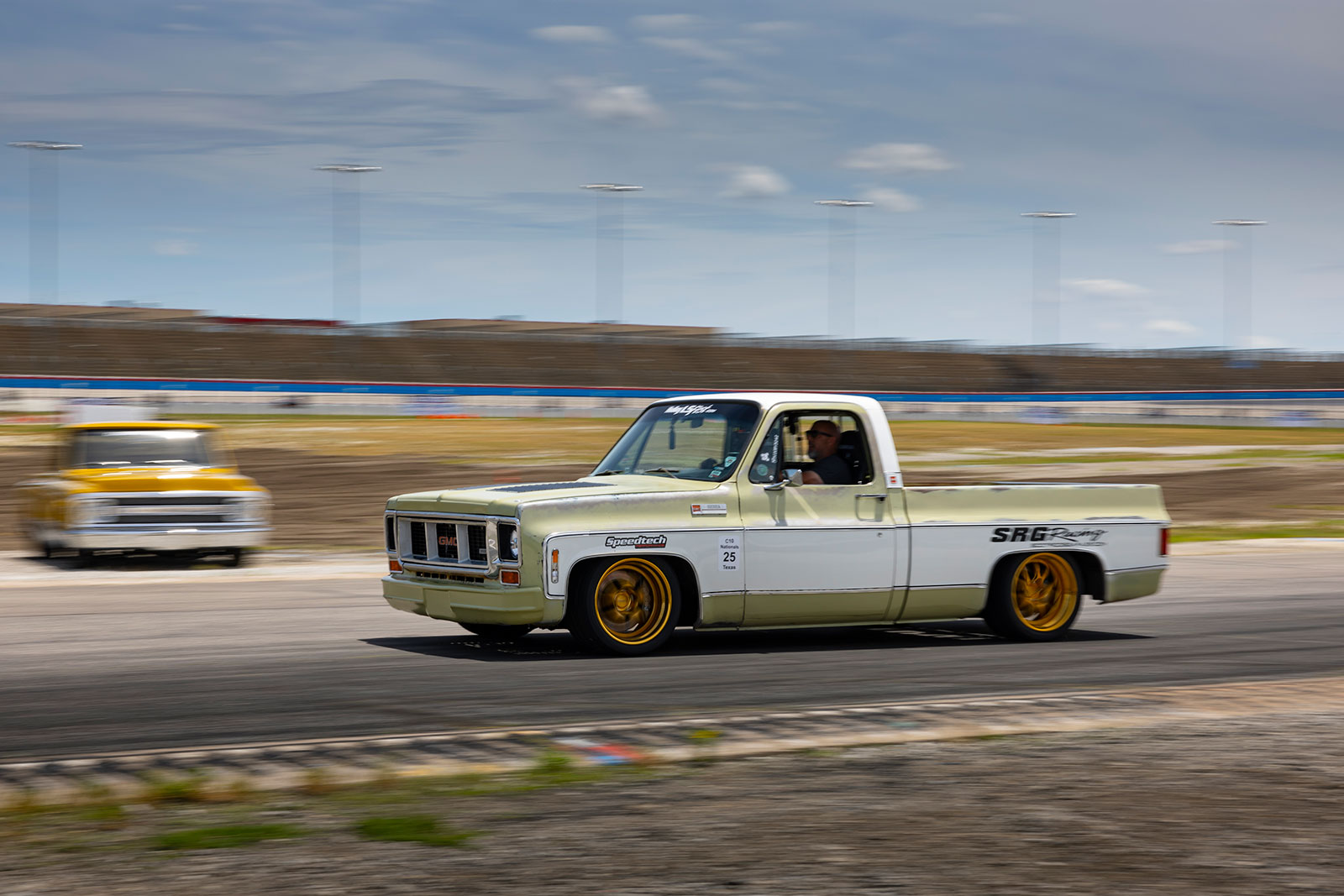 If by some chance you were bored of looking at parked vehicles in the Show-N-Shine sections, there were multiple action-packed happenings throughout the weekend. This included the C10 Truck Classic Performance Products Autocross, which was a blast to not only watch but also participate in. The schedule of events during the show also included the Gandrud Chevrolet Dyno Challenge, Sunoco Donuts and Drifting exhibition, and burnout contest. Friday afternoon was the Summit Racing Drag Racing; after the awards ceremony on Sunday registered vehicles could participate in the cruise around the oval track under the lights.
Read More: Pigeon Forge Rod Run 2023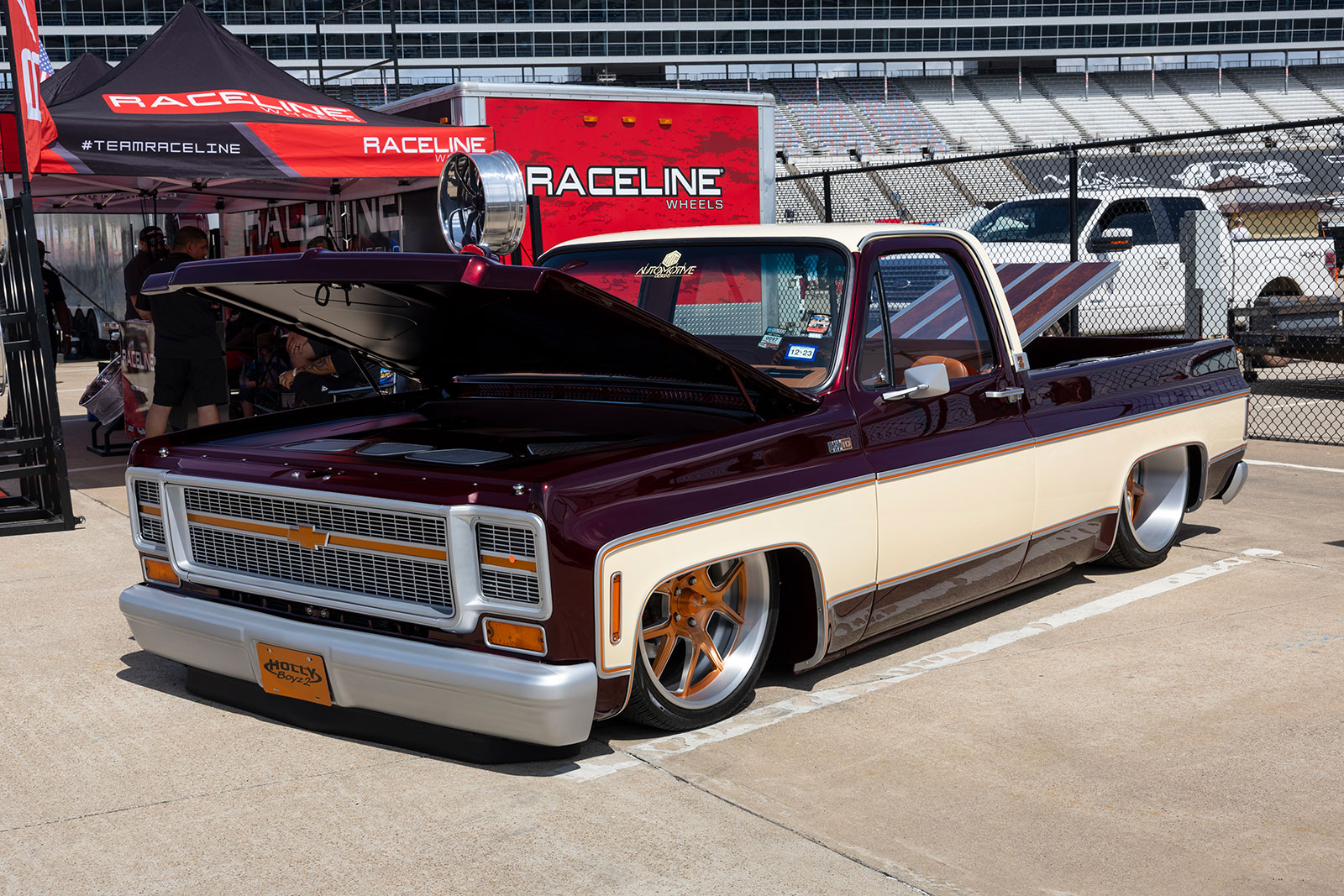 We can say that spectator parking was a bit of a hike but there was a complimentary shuttle if you wanted to take it easy. Other things that made for a positive experience in attending the show were the multiple options for purchasing food and drink along with the various restroom locations throughout the facility. If you felt inspired by the vehicles on hand, you could have searched the swap meet area for hidden gems or cruised the vendor midway for all the latest and greatest custom goodies for your project truck.
Leading up to this event, we were a bit weary as the forecast called for rain during the weekend. However, there was not a drop to be seen during the open hours of the show—but it was pretty warm, so it was definitely a good idea to have a plan to stay hydrated. All in all, it was a busy weekend of checking out some wild rides and we'd do it all again in a heartbeat.