The Trio of Top Trucks and Other Noteworthy Awards!
By Rob Fortier   –   Photography by the Author
One of the bigger attractions to this past weekend's inaugural Triple Crown of Rodding were the awards—the three Truck of the Year honors, to be more specific.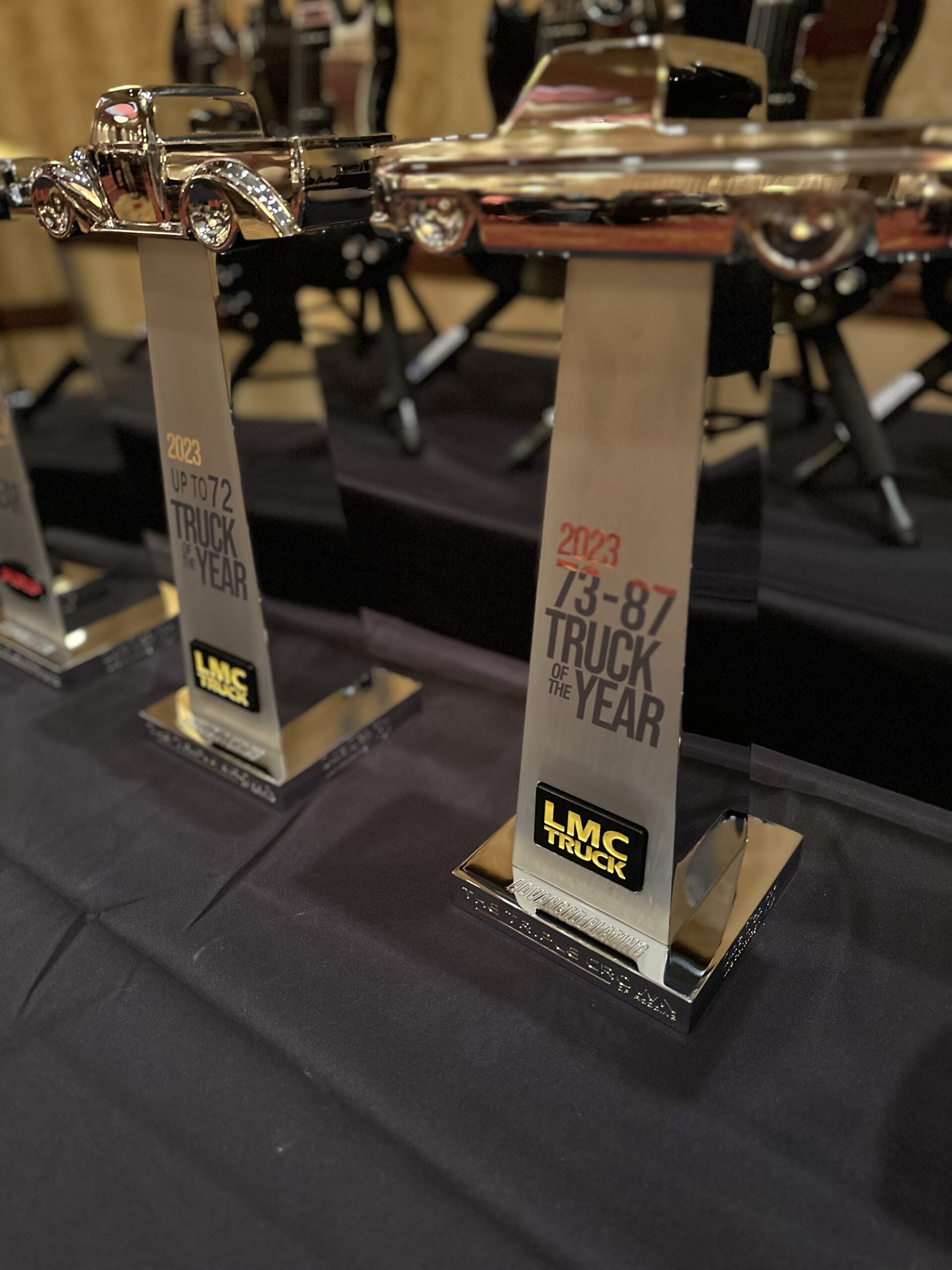 Sponsored by LMC Truck, the Truck of the Year categories were as follows:
Truck of the Year Up to 72, given to Rod Parson's beyond-incredible Z10 carbon-fiber race truck by ZRodz and Customs
Truck of the Year 72-87, went to Ricky Holly's amazing unibody Squarebody by Alamo Customs
Truck of the Year 88-98, presented to Chris Echel's '97 OBS, aptly named "OBS KILLA."
Along with the gorgeous trophies, each winner also received a special Gibson SG guitar courtesy of Steve Tracy/Advanced Plating (which also included the Triple Crown Street Machine, Street Rod, and Street Cruiser of the Year winners). However, before any of them were even considered for "of the Year" honors, they first had to be selected as one of the Top 30, which was then narrowed down to the Elite 10 (both sponsored by Classic Performance Products) … so in the end, all three went home with a bounty of booty, so to speak!
Along with the Triple Crown of Rodding awards there were also a handful of select builder's choice trophies that were handed out—from the incredible billet work-of-art from Ringbrothers (which also went to Rod Parsons) to Street Machinery's cool patina award, there was a little bit of everything design-wise! For the kids, PPG sponsored a cool coloring contest with some even cooler cast-piston trophies.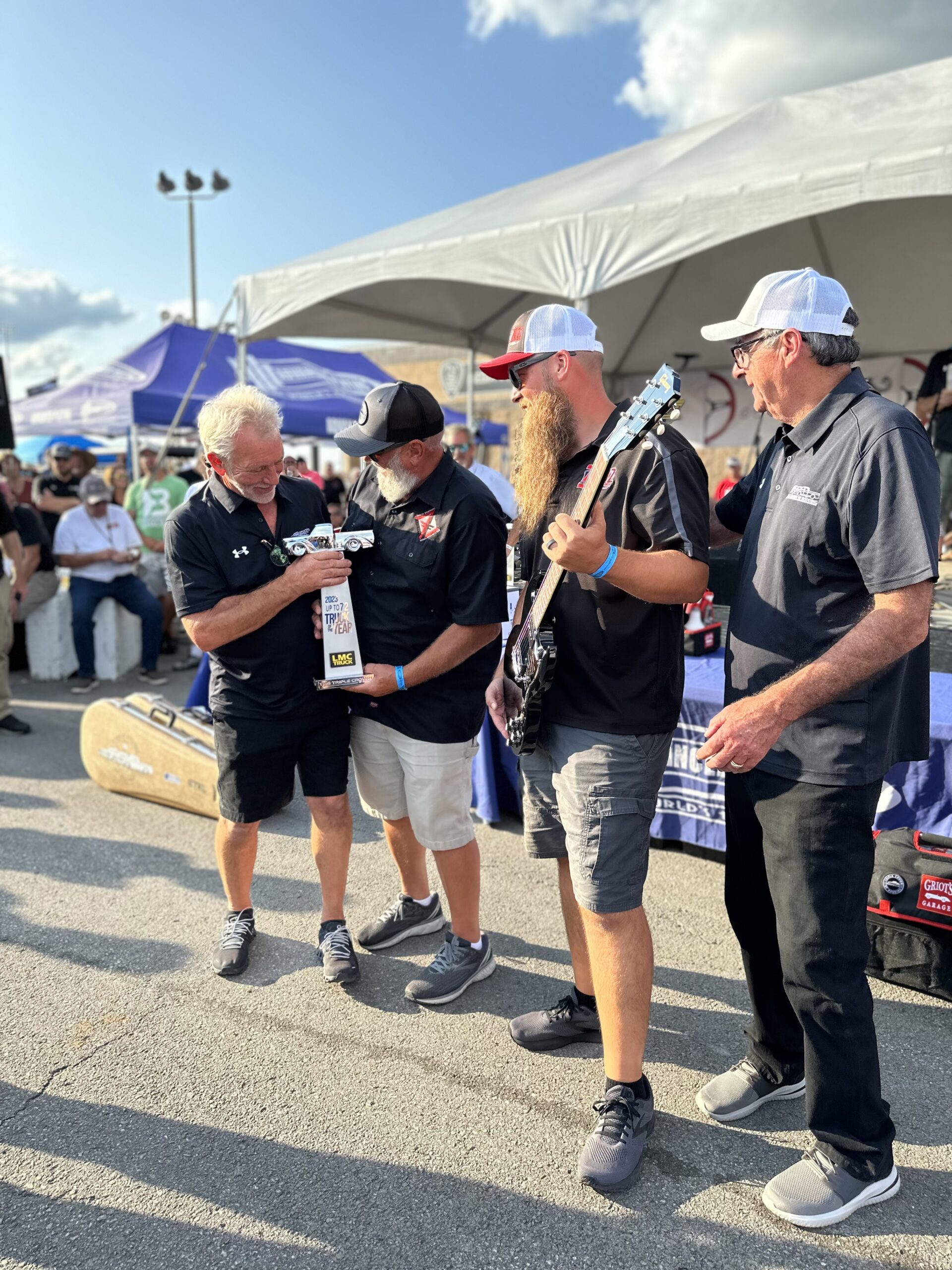 Finally, Saturday's award ceremony was capped off with the 50/50 giveaway, which ultimately put over $11,000 in the pocket of one lucky winner, Thomas Cauble, while donating over $11,000 to the local Multiple Sclerosis Foundation. Before everyone called it a day, the long-awaited name was called and a set of keys to the Alloway-customized '23 Chevy Silverado were given to Illinois resident John Sutherland.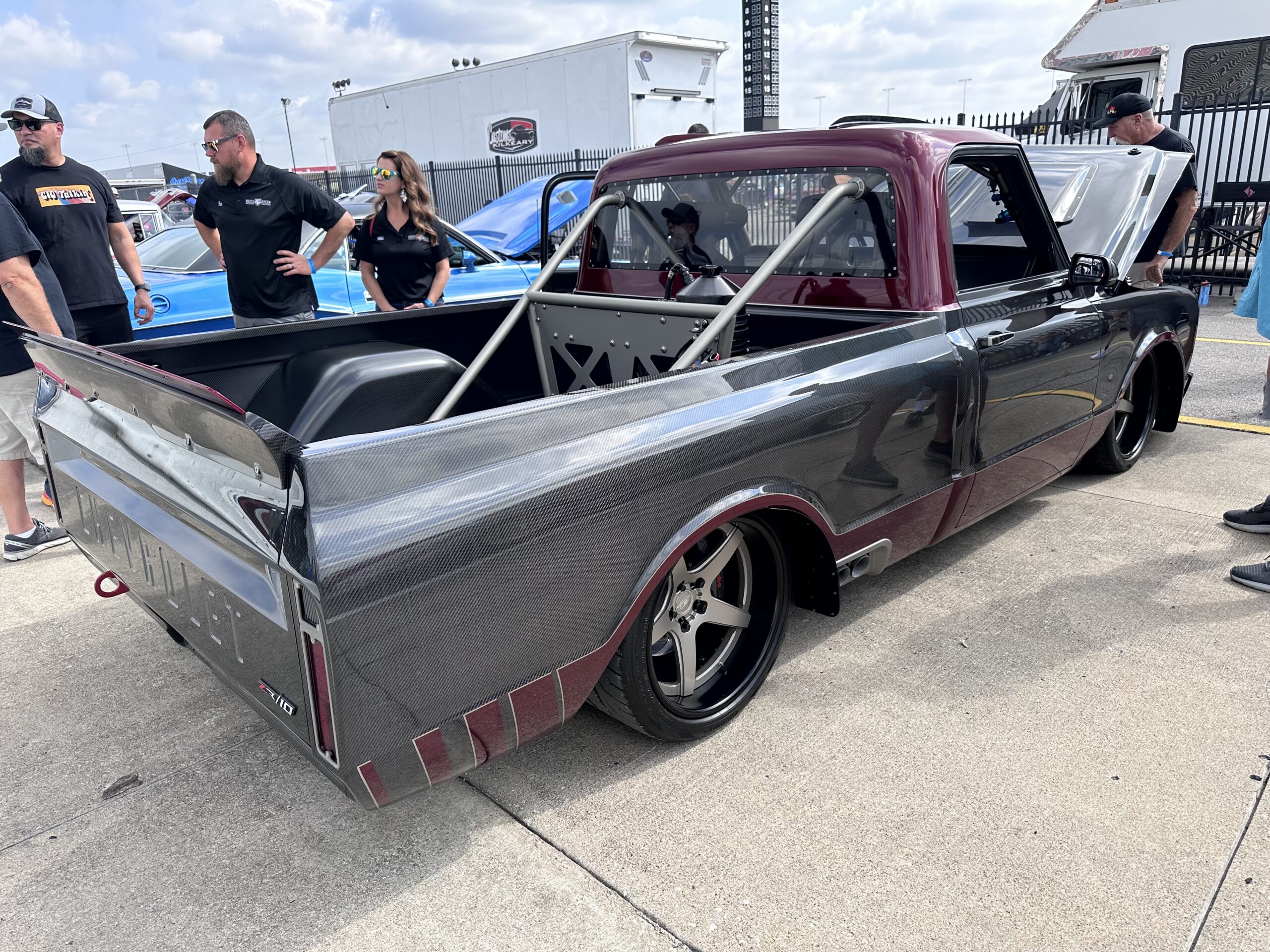 Congrats to all this year's Triple Crown of Rodding winners!