Automotive Specialists and Johnson's Hot Rod Shop Turn a Run-of-the-Mill Straight-Six into Something No One has Ever Seen Before
By Jeff Huneycutt – Photography by the Author
How many times have you been searching Craigslist or walking the aisles in a junkyard and find what might just be the perfect score only to raise the hood and be disappointed to find a pedestrian straight-six.
Of course, over the decades, Chevrolet put a lot more sixes in vehicles than they did their much sexier V-8s. The straight-six was Chevrolet's main engine when it was introduced in 1929, going into almost everything all the way up the V-8's introduction in 1954. And even after the V-8 came around, the straight-six was the base engine for practically every model. Incredibly, the straight-six was still being produced in Brazil as recently as 1988.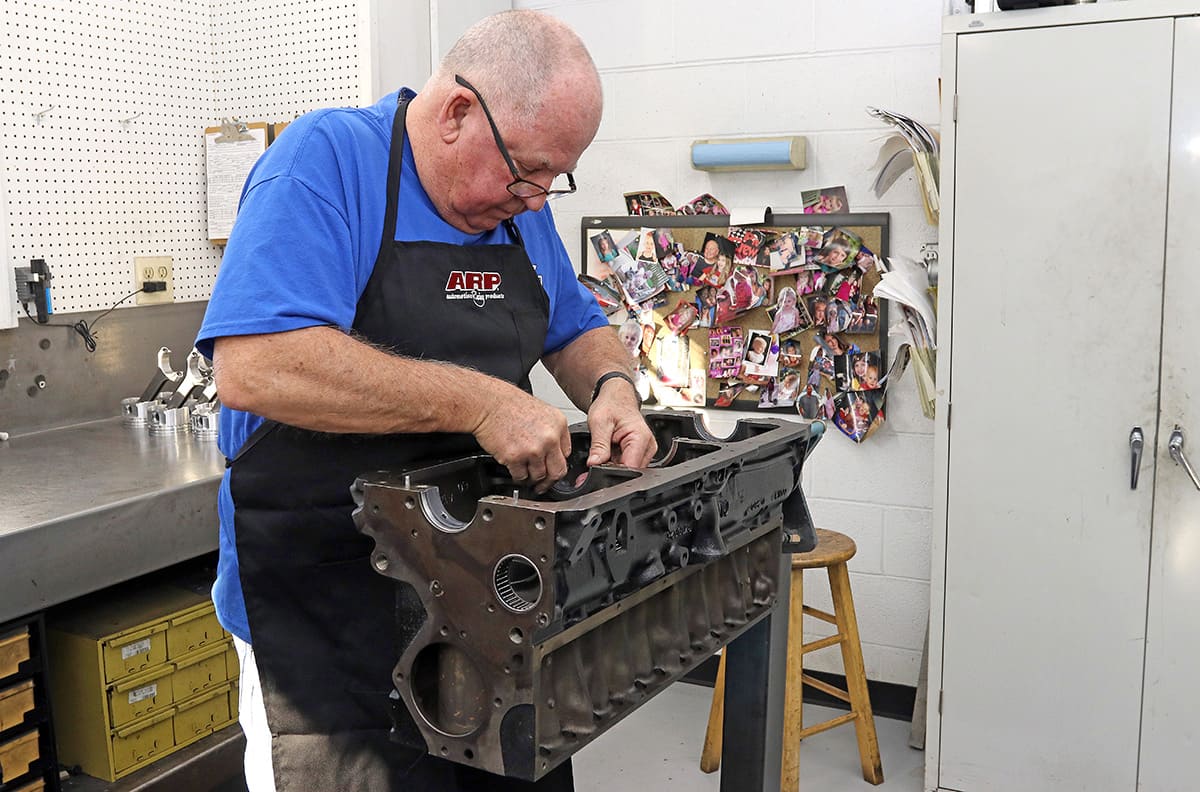 So, given all that history, it is pretty darn cool that somebody is finally giving the straight-six its due. Jonson's Hot Rod Shop in Gadsden, Alabama, builds some of the coolest pieces of fuel-burning art on four wheels. They've built some of the most famous hot rods ever made, including a Ridler Award winner and a Goodguys Street Machine of the Year.
One of their latest projects is a '50s-era Chevrolet Suburban. We can't tell you any more about the build than that, or show you any photos, because the Suburban has yet to make its big reveal at an equally big car show or event. But we have been given access to the build of the engine that's going to power this beast. And it is without a doubt one of the coolest, and most unique, straight-six builds you will ever see.
When Johnson's wants to create an engine that will fit one of their topflight builds—in other words a one-of-a-kind creation—lately, they've gone with Automotive Specialists in Concord, North Carolina. Owner Keith Dorton spent years building winners in NASCAR's Cup Series, but these days Automotive Specialists is more of a custom shop designing high-horsepower builds for a variety of different disciplines.
Anyhow, Dorton and Johnson's have spent the last two years developing a plan and designing one-off parts for the straight-six build to be featured in the Suburban. What they've come up with is something that, after at least two Google searches, we don't think has ever been done before.
Despite being in use for 60 years, Chevrolet's straight-six was never widely considered much of an option for performance. Johnson's and Dorton wanted to go beyond the typical turbo kit and intake manifold. But what they came up with is so far beyond that, it's hard to believe. That includes, twin turbos, custom stainless steel exhaust castings, individual throttle bodies, port fuel injection, and more.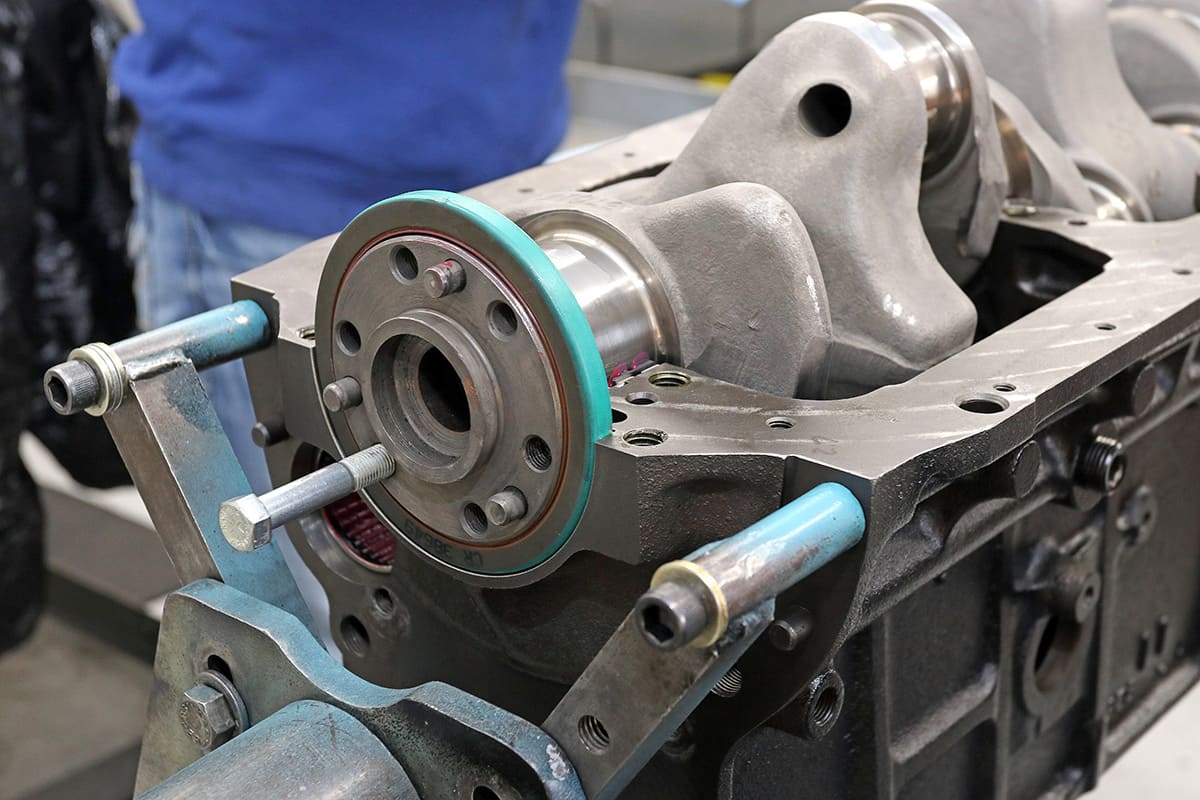 The only catch is Johnson's wanted to limit the horsepower to half a grand. In this situation, 500 is nowhere near the power limit of this engine, but knowing the ins and outs of the Suburban build, they felt that was the maximum needed. So Dorton limited the engine to less than 10 pounds of boost, and even then had to pull the handle back at 5,200 rpm. The real power max is almost certainly well north of 750, but even at 500, we know you can appreciate the innovation here.
So let's have at it.
Twin-Turbo Straight-Six
 
RPM
Torque
Horsepower
3,500
578.6
385.6
3,600
585.2
401.1
3,700
588.0
414.2
3,800
586.1
424.1
3,900
586.3
435.4
4,000
582.8
443.9
4,100
582.6
454.8
4,200
581.9
465.3
4,300
582.3
476.7
4,400
581.6
487.3
4,500
577.7
495.0
4,600
571.8
500.8
4,700
562.0
502.9
4,800
558.7
510.6
4,900
553.1
516.0
5,000
549.8
523.4
5,100
540.7
525.1
5,200
531.2
525.9
Sources
Automotive Specialists
(704) 786-0187
automotivespecialists.com
Johnsons Hot Rod Shop
(256) 492-5989
johnsonshotrodshop.com