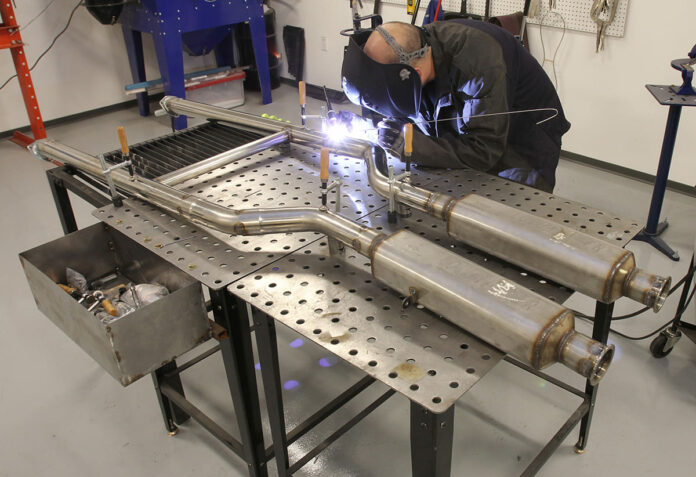 Building a DIY Stainless Steel Exhaust System
By Ryan Manson – Photography by the Author
When it comes time to sorting out the exhaust system on that muscle car or street machine, most of us are concerned with two things: sound and performance. But finding that aggressive tone without resulting in so much excessive drone that your fillings fall out can be a challenge. Larger mufflers tend to provide a more mellow tone, but there isn't always the room to mount such a can underneath that A-body. And choking down that 572ci big-block with the wrong muffler is so counterproductive we don't even need to mention that one!
So, like many things in our hobby, designing the right exhaust system to match your vehicle often comes down to a compromise between what you want, what will fit, and what the engine wants.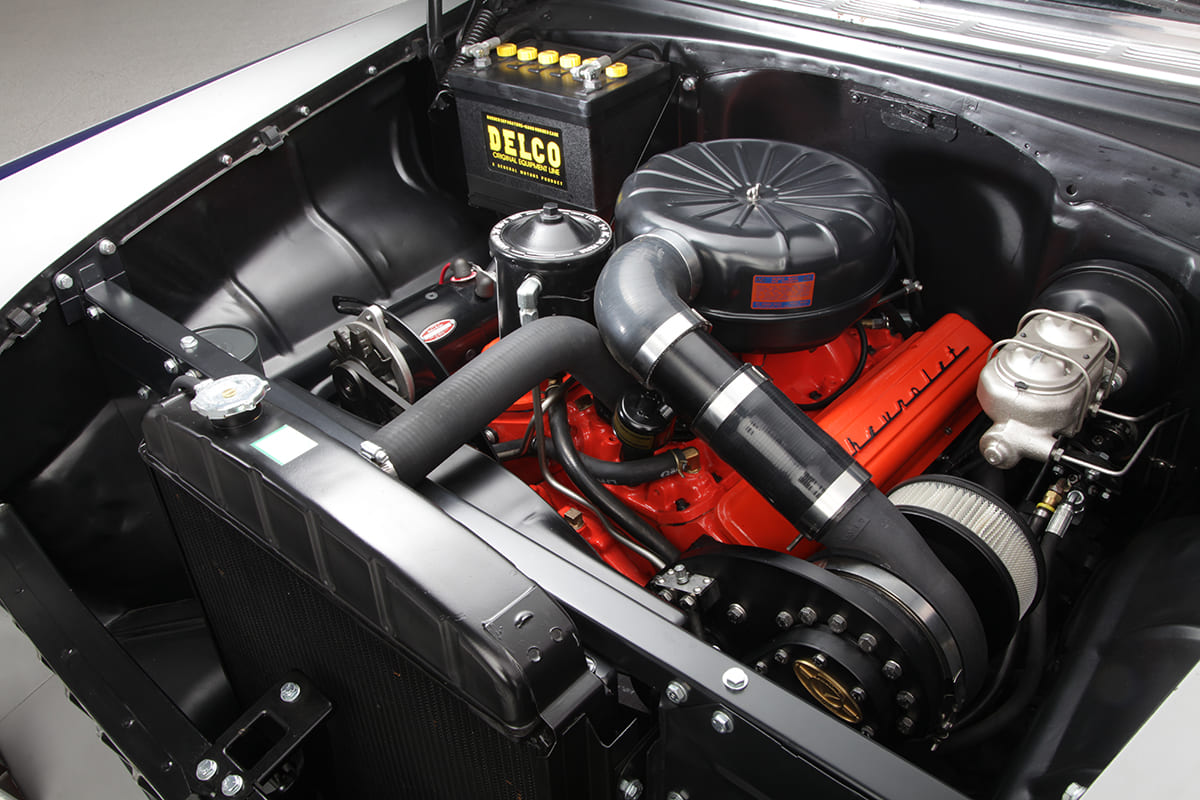 For a lot of car guys, building an exhaust consists of a trip to the local muffler shop, picking out a pair of chambered cans, and leaving their ride in the hands of the guy with the welder. A dual set of aluminized pipes is usually the result with the mufflers hanging in the easiest spot, without regard to problems like in-cabin drone and increased passenger compartment temperatures due to their location. For most of us, there really isn't another option, unless you're capable of welding and have access to a lift. But if those two points are not a hindrance, there are a number of options available that can result in a much nicer exhaust system.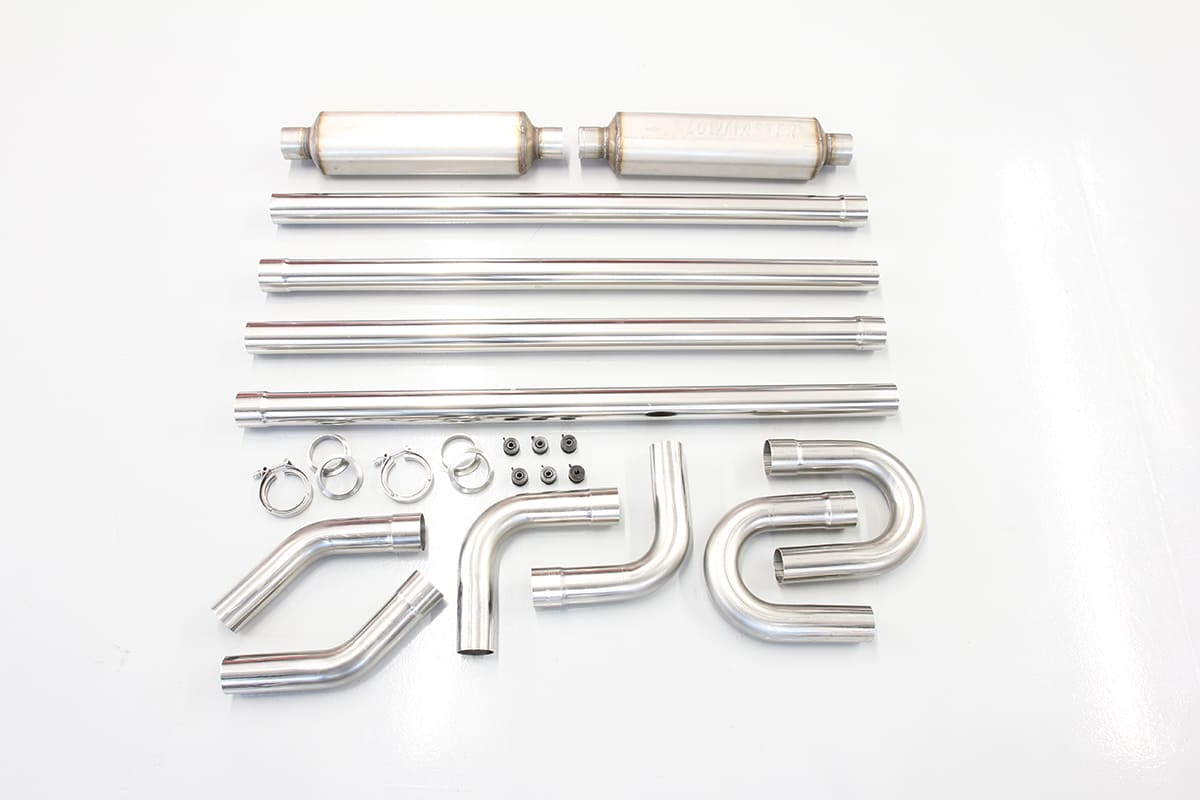 For starters, the option to use a more exotic material like stainless steel makes for a huge upgrade and a much nicer end result. The weld seams won't rust (a common problem when typical aluminized tubing is MIG welded), and the finished result can be easily coated in a myriad of high-temp coatings or even polished to a near-chrome finish. Personally, taking on the exhaust responsibilities also allows the builder to choose a location for the mufflers that will ensure a more pleasurable driving experience. Moving them aft of the passenger compartment, for example, can help reduce resonance and droning inside the vehicle while also moving a common source of ambient heat away from the occupants. And let's face it, some of us just have to do everything ourselves.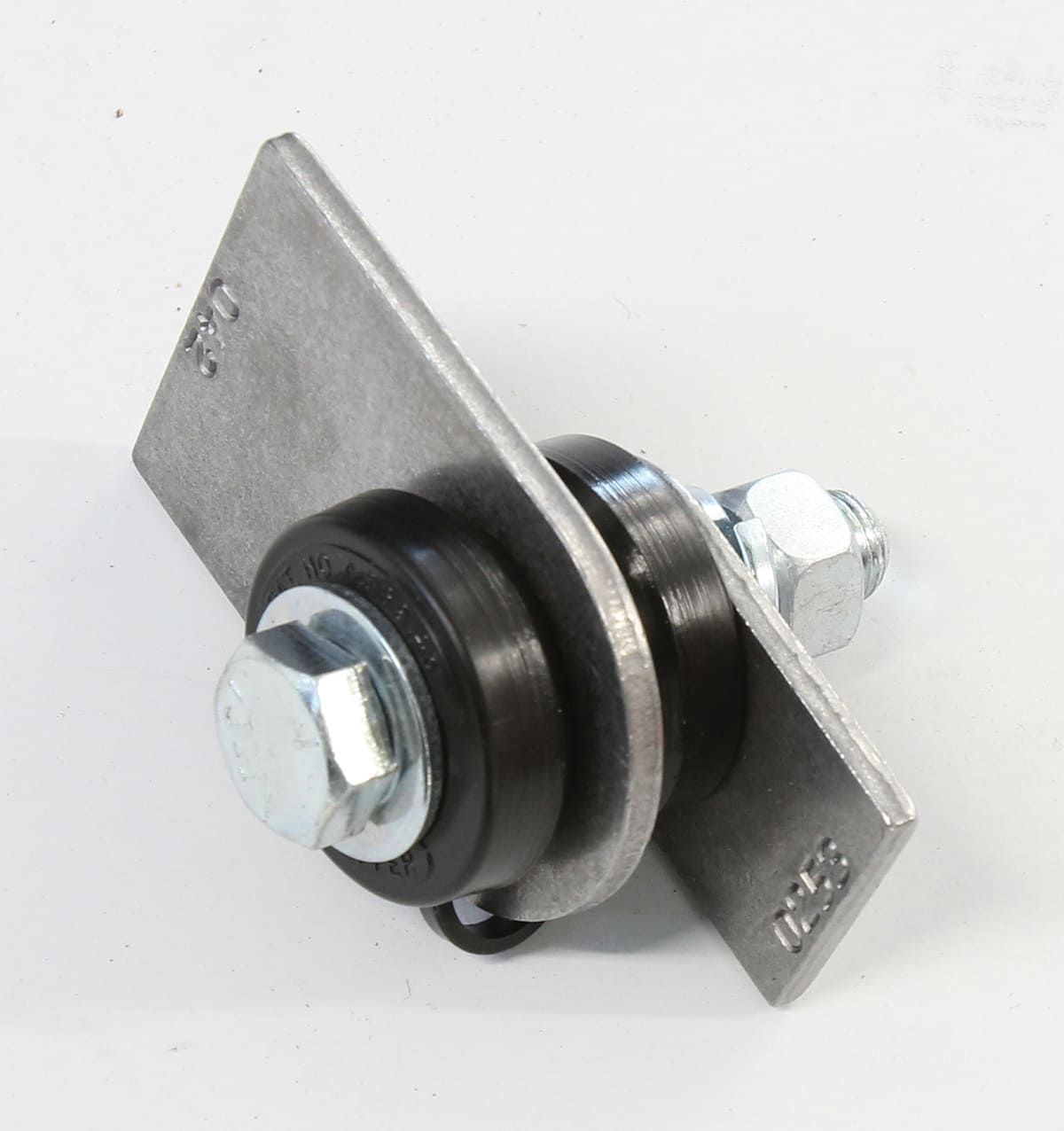 If you're a DIY guy like me, you've no doubt considered building your own exhaust. When it came time to address the exhaust system on my 1955 Chevy two-door hardtop, I knew I wanted to tackle it myself, given the particulars that I would be pretty picky about. Thankfully, I only had to look so far as Speedway Motors' catalog to find everything I needed to fabricate a custom exhaust, from the headers to the turndowns under the bumper. Armed with a handful of part numbers, I ordered up everything I needed from Speedway to fabricate a fully custom, one-off stainless steel exhaust system exactly the way I wanted.
ACP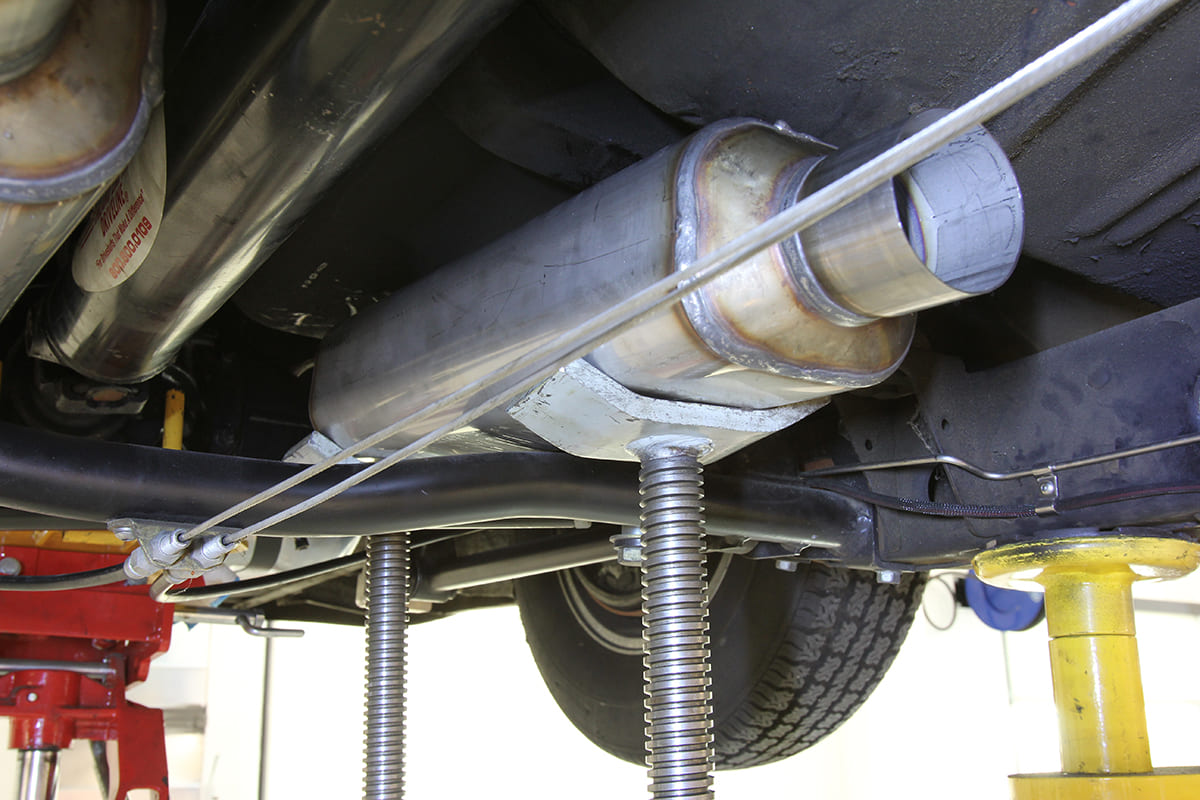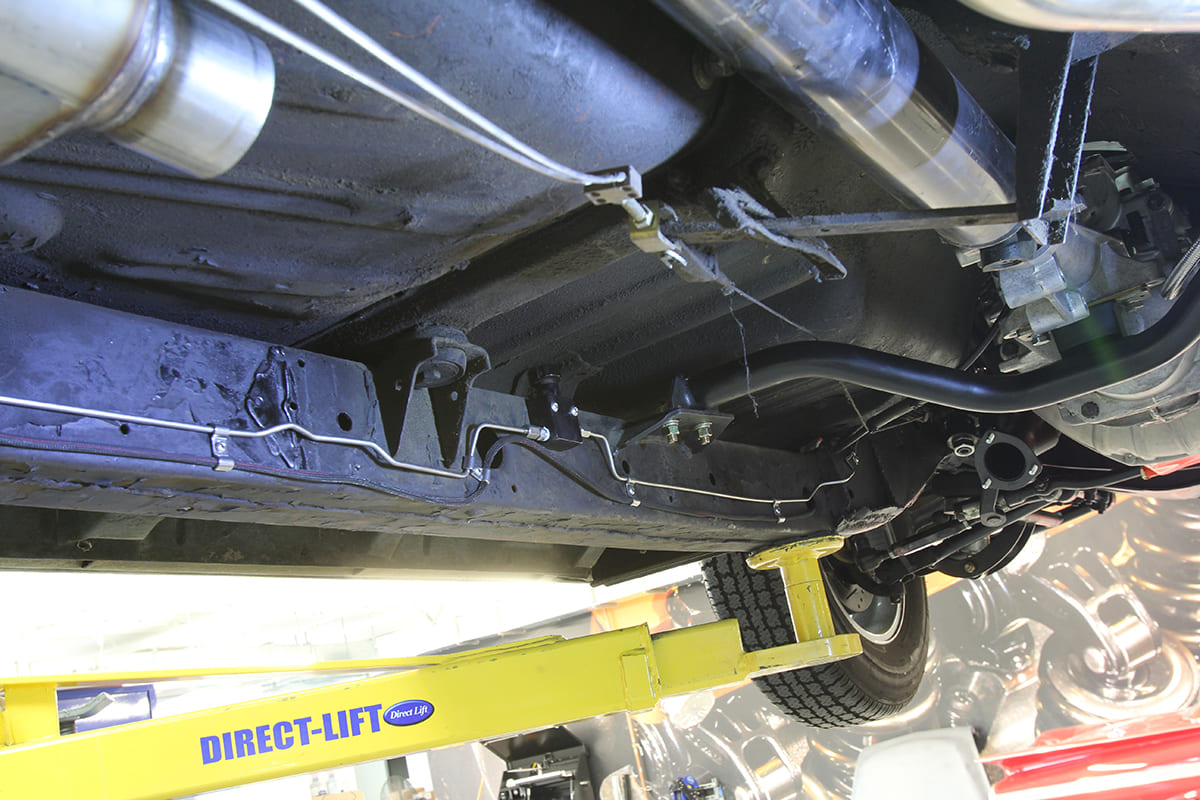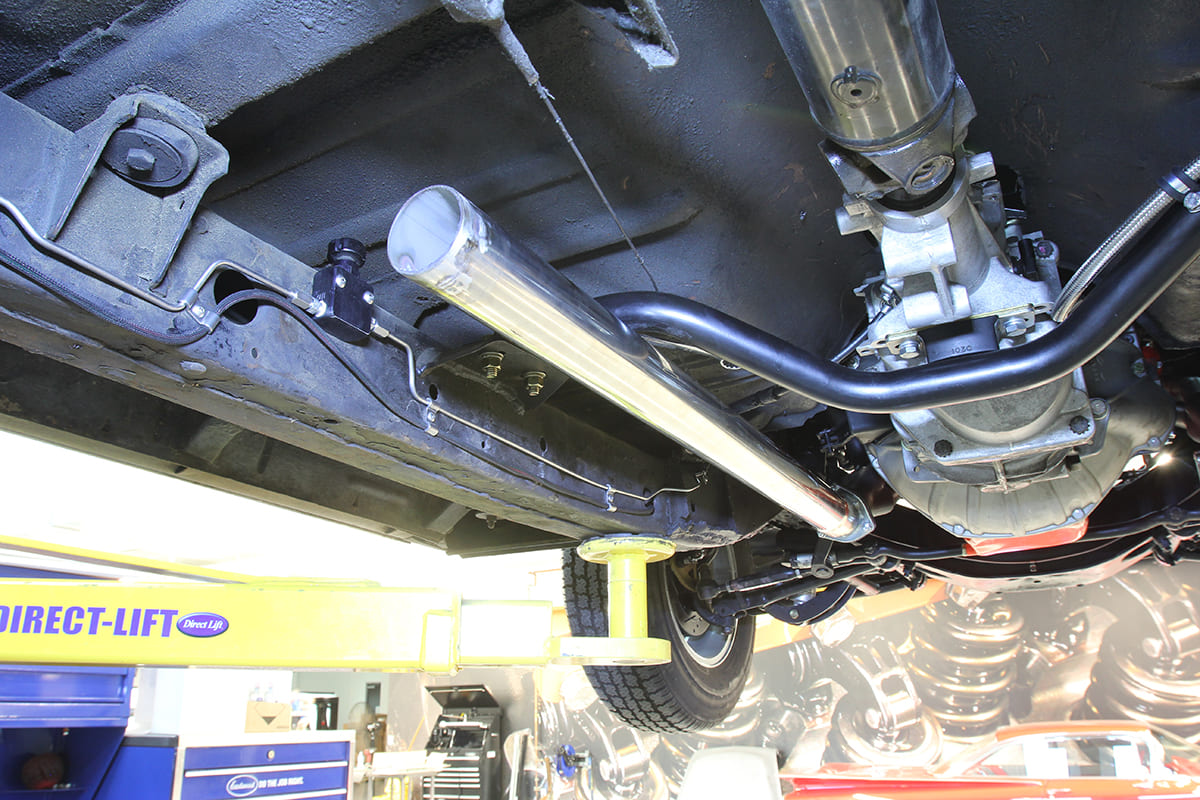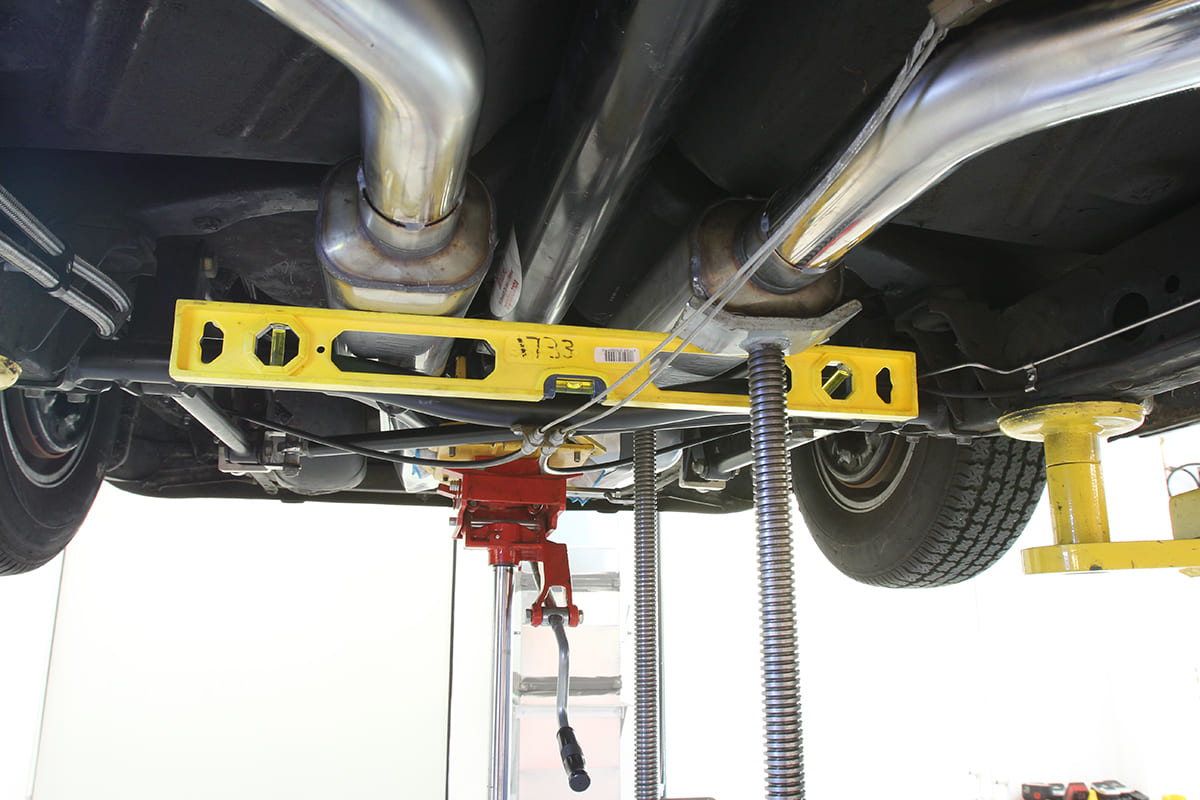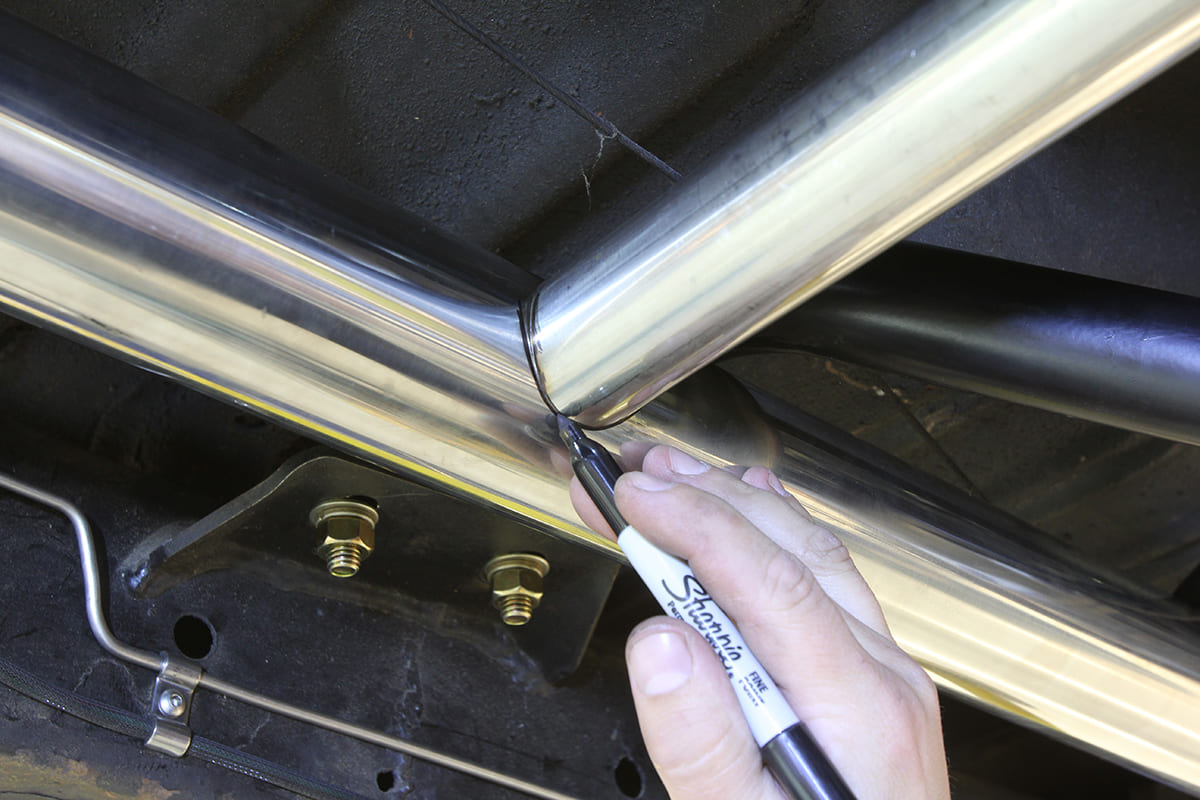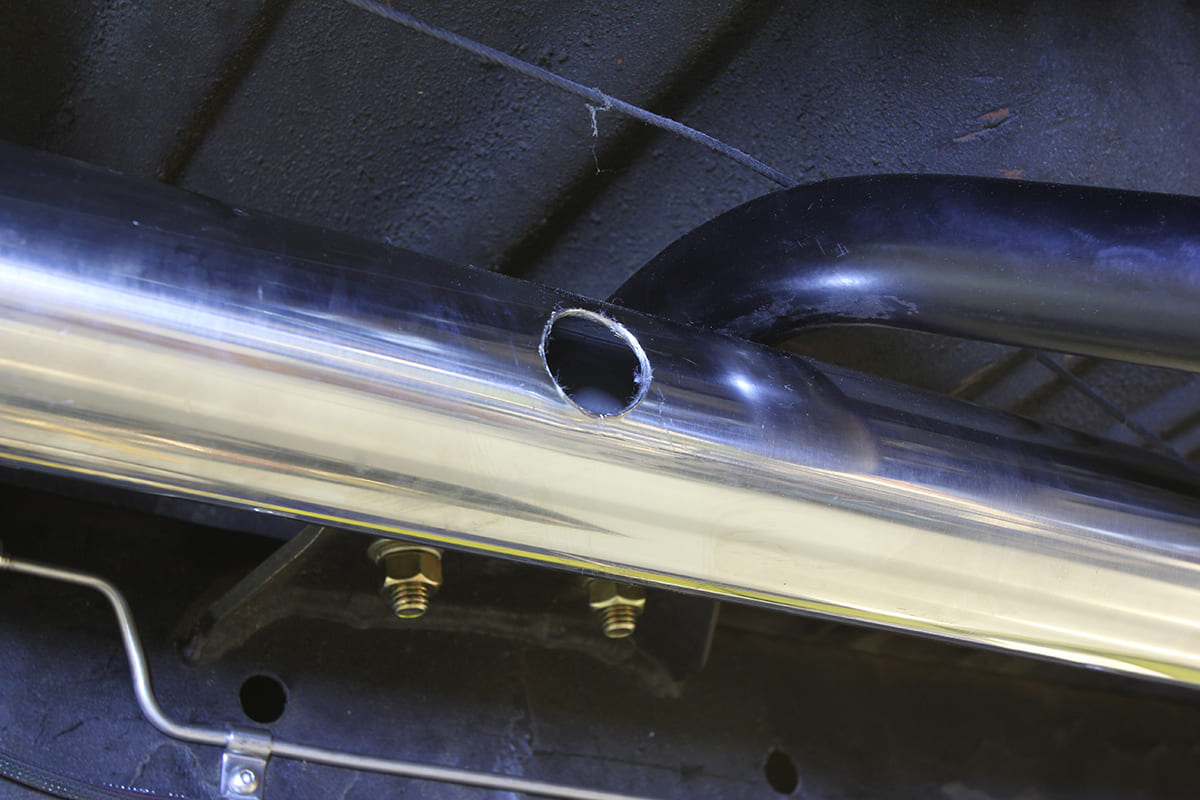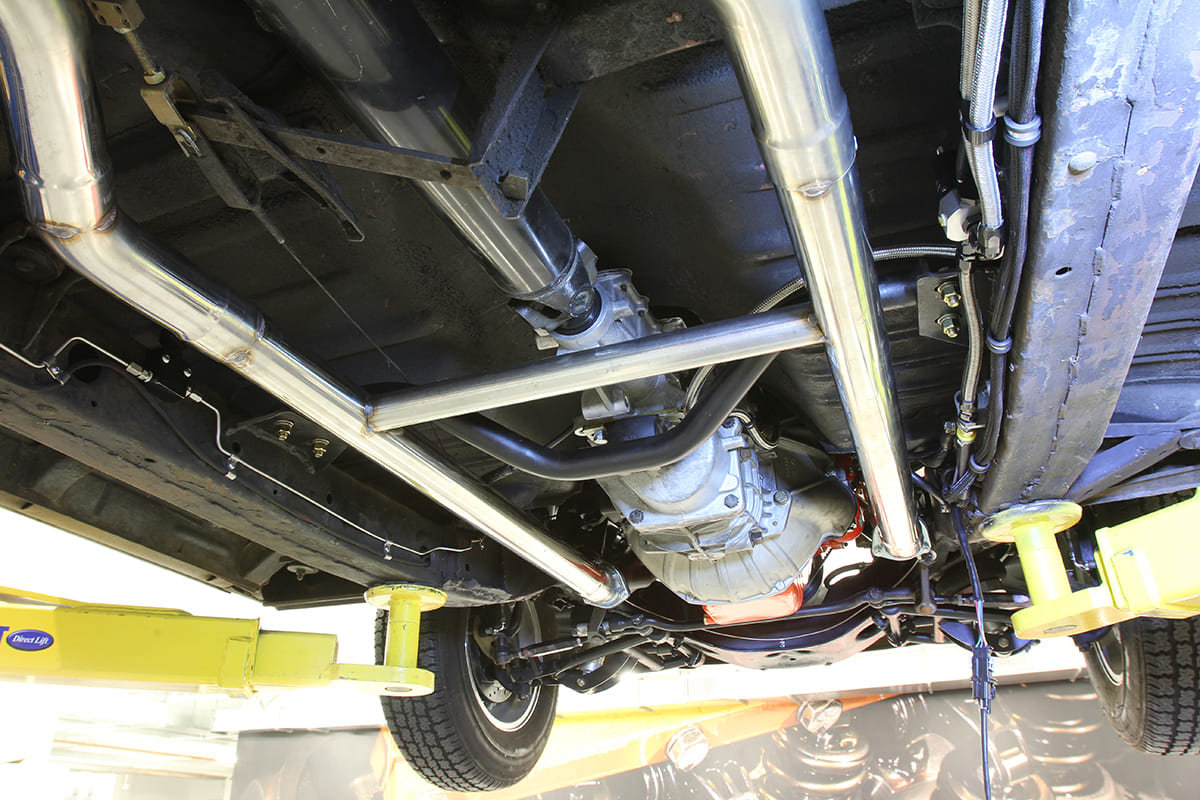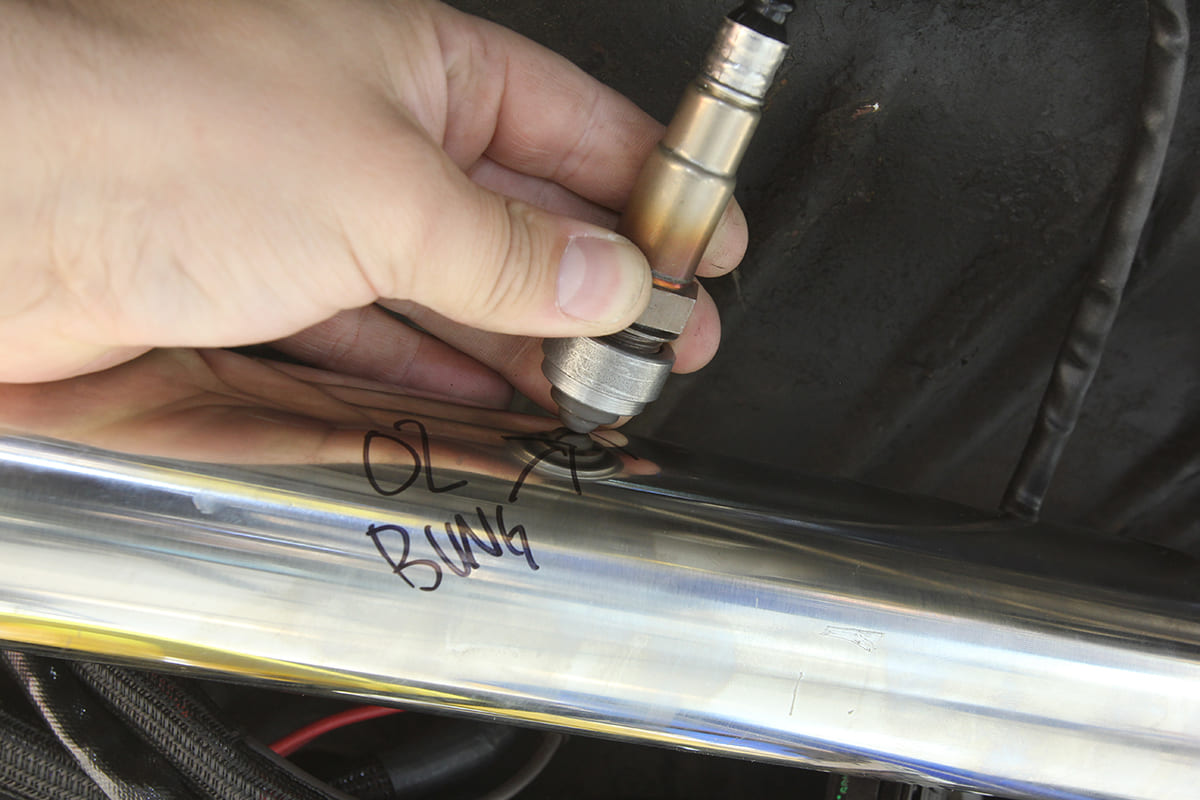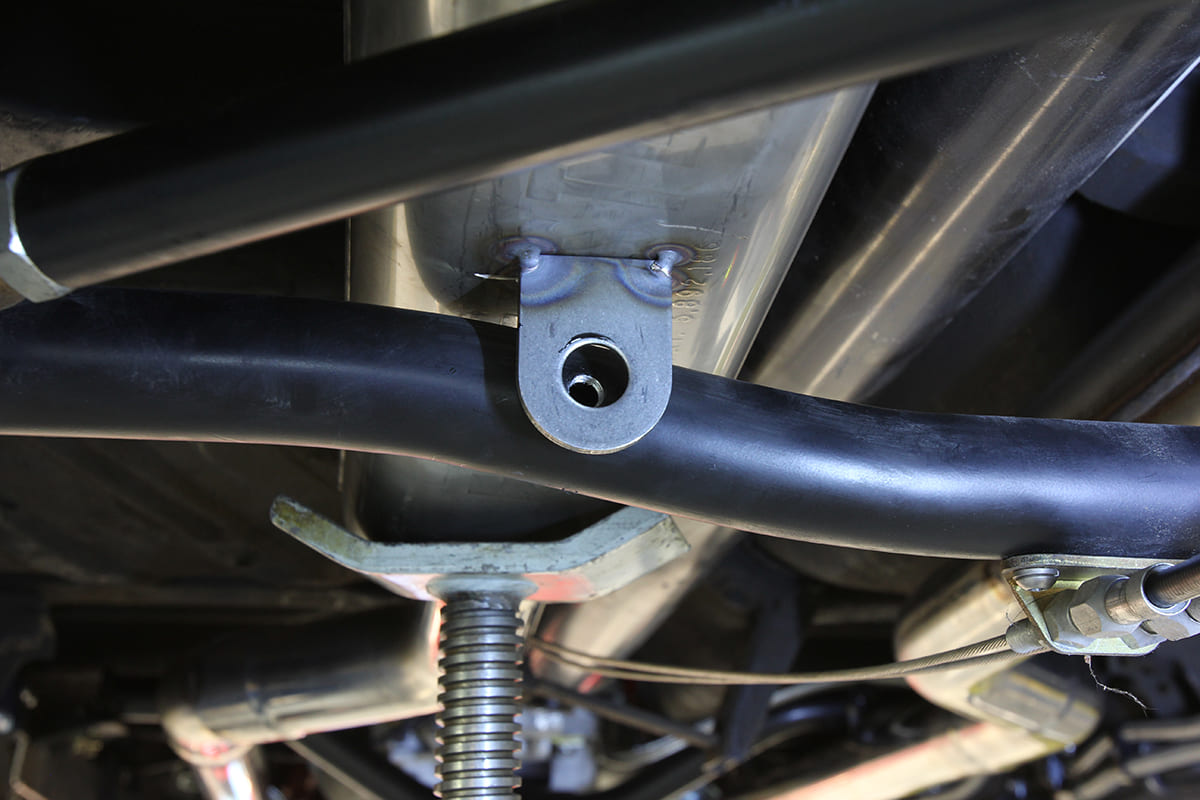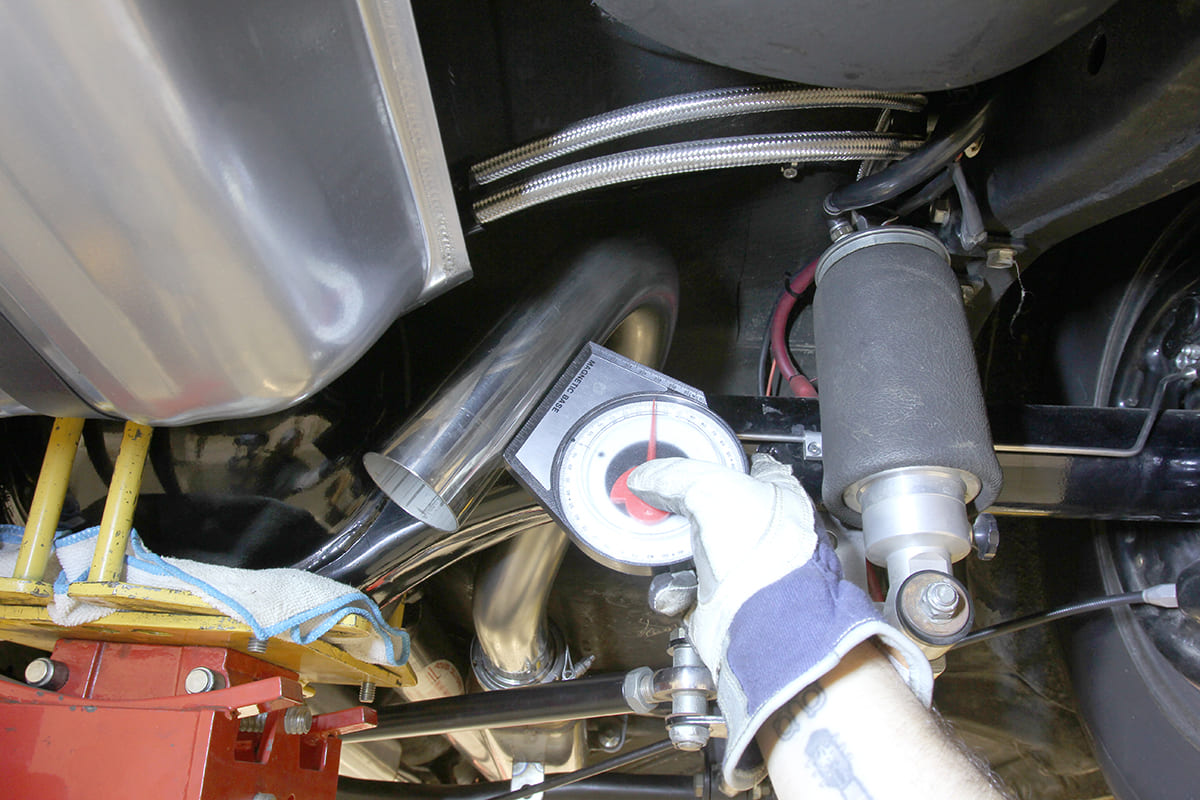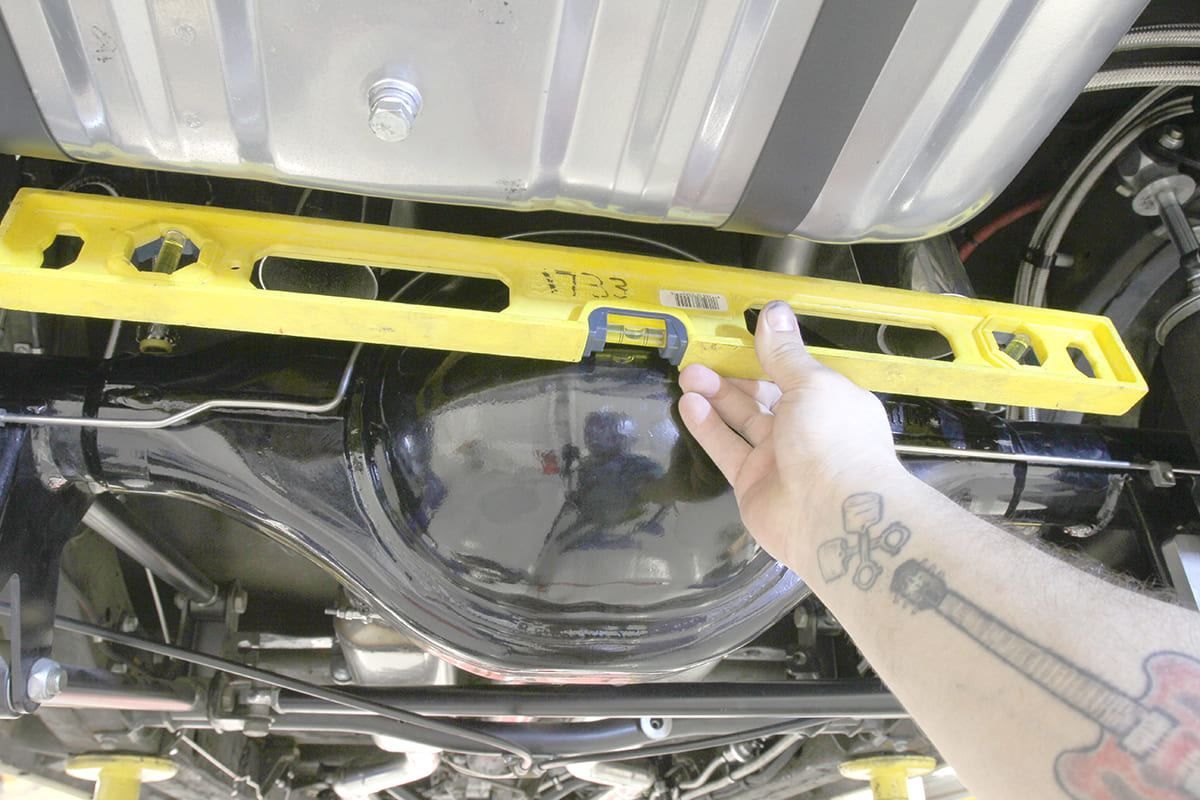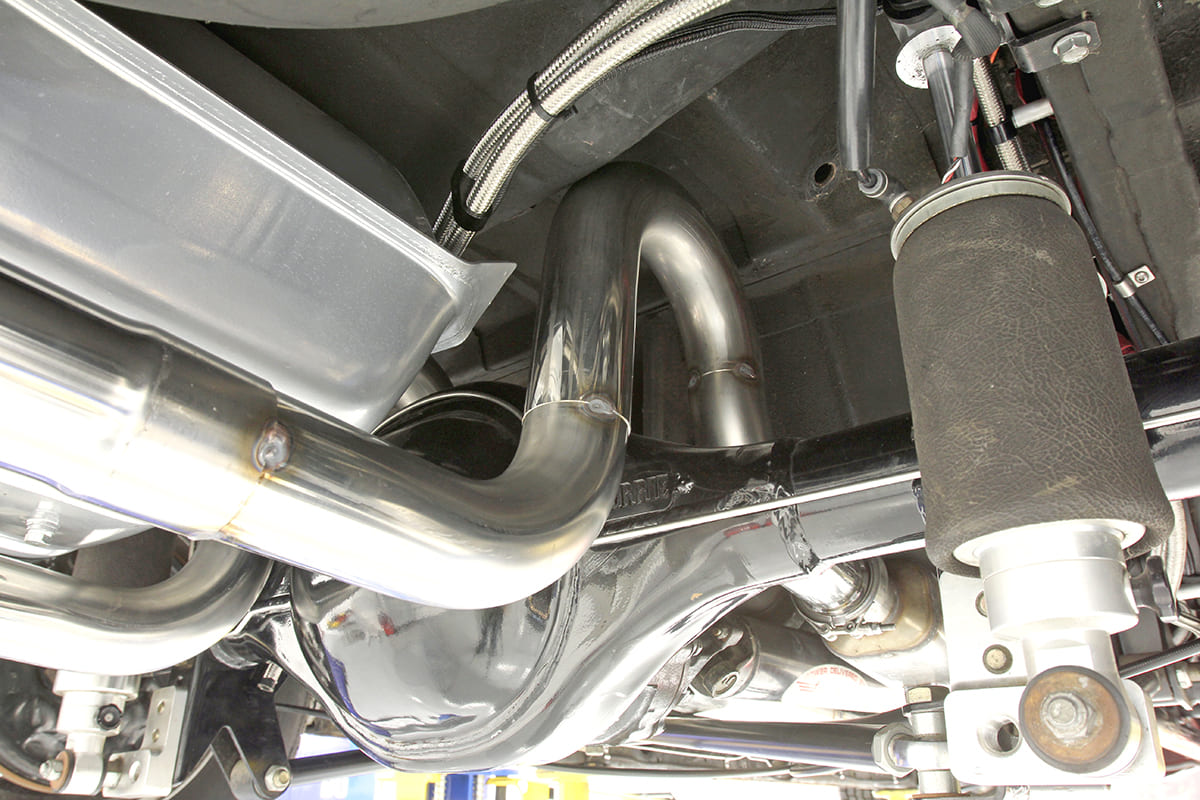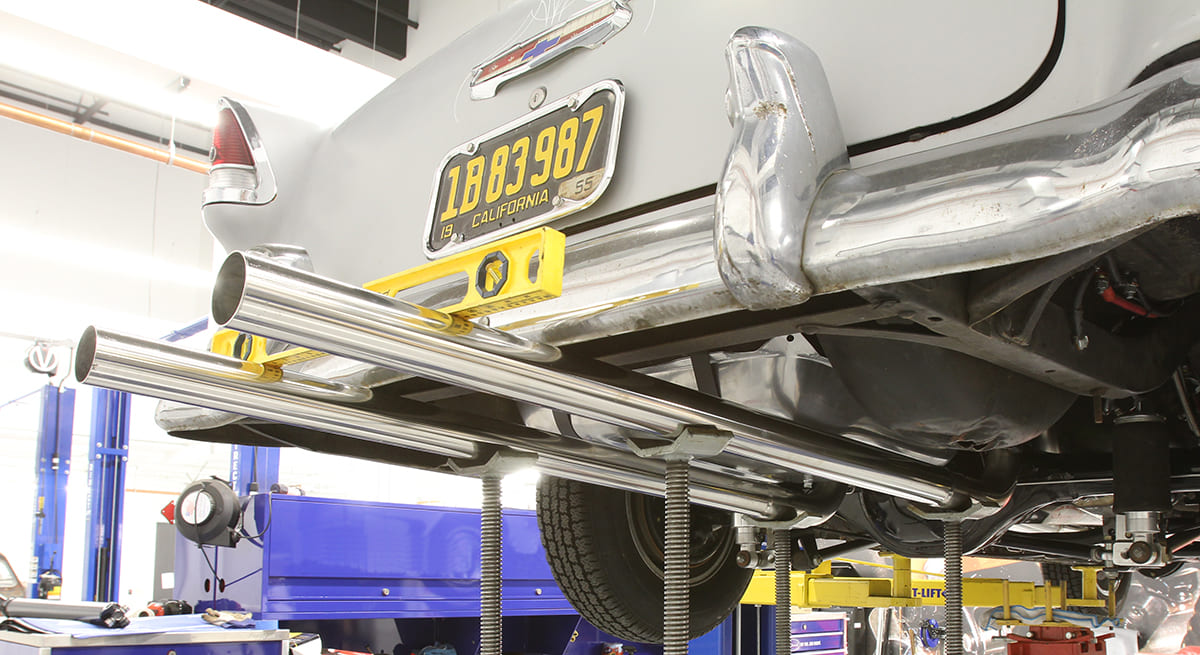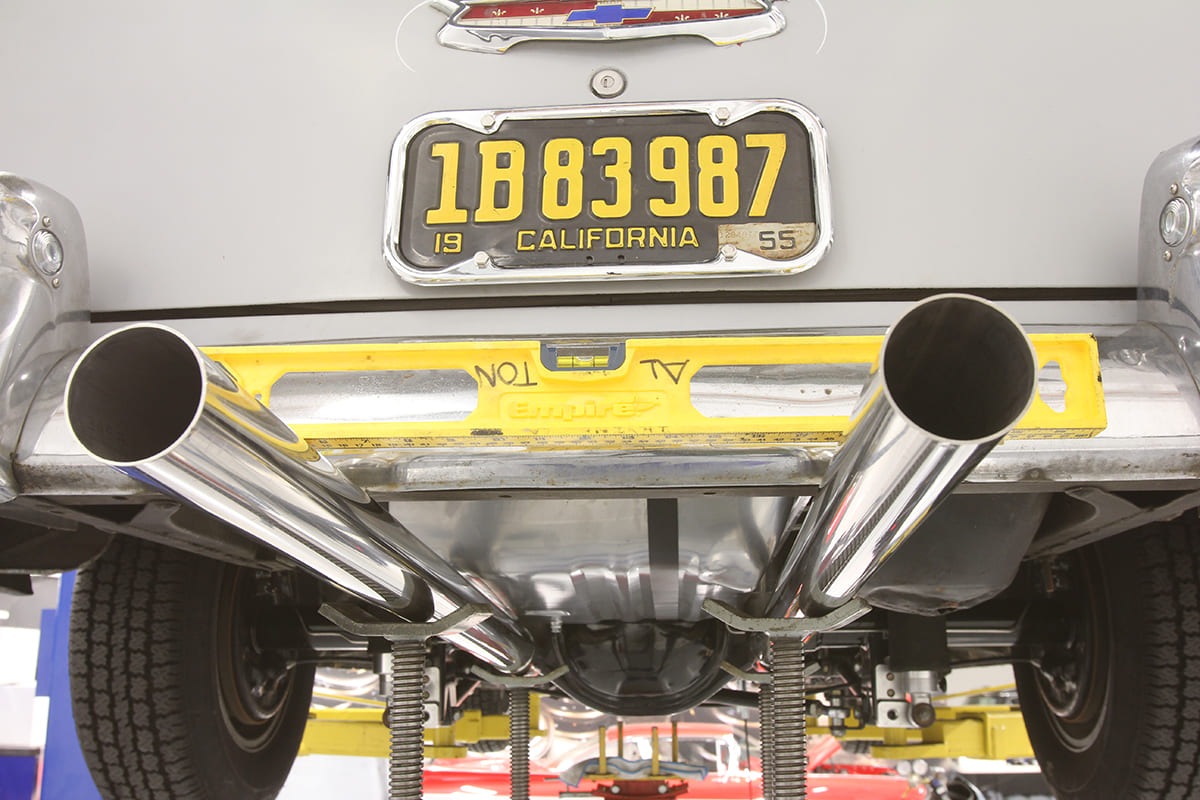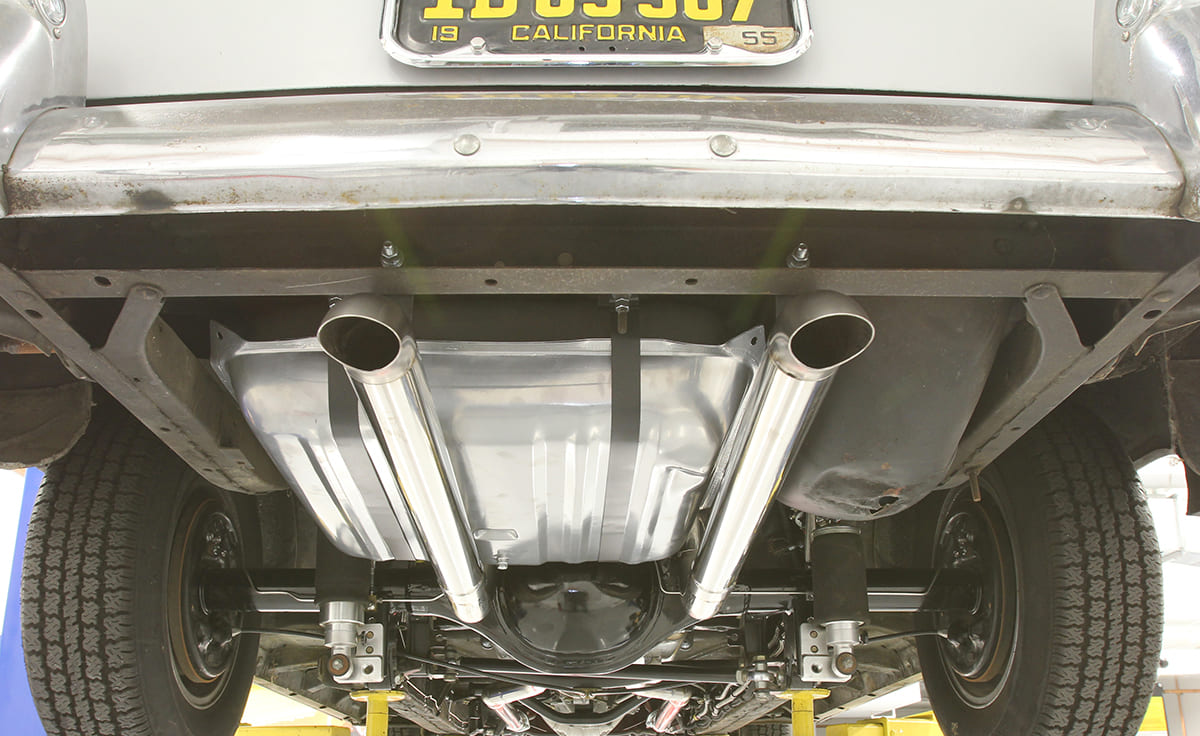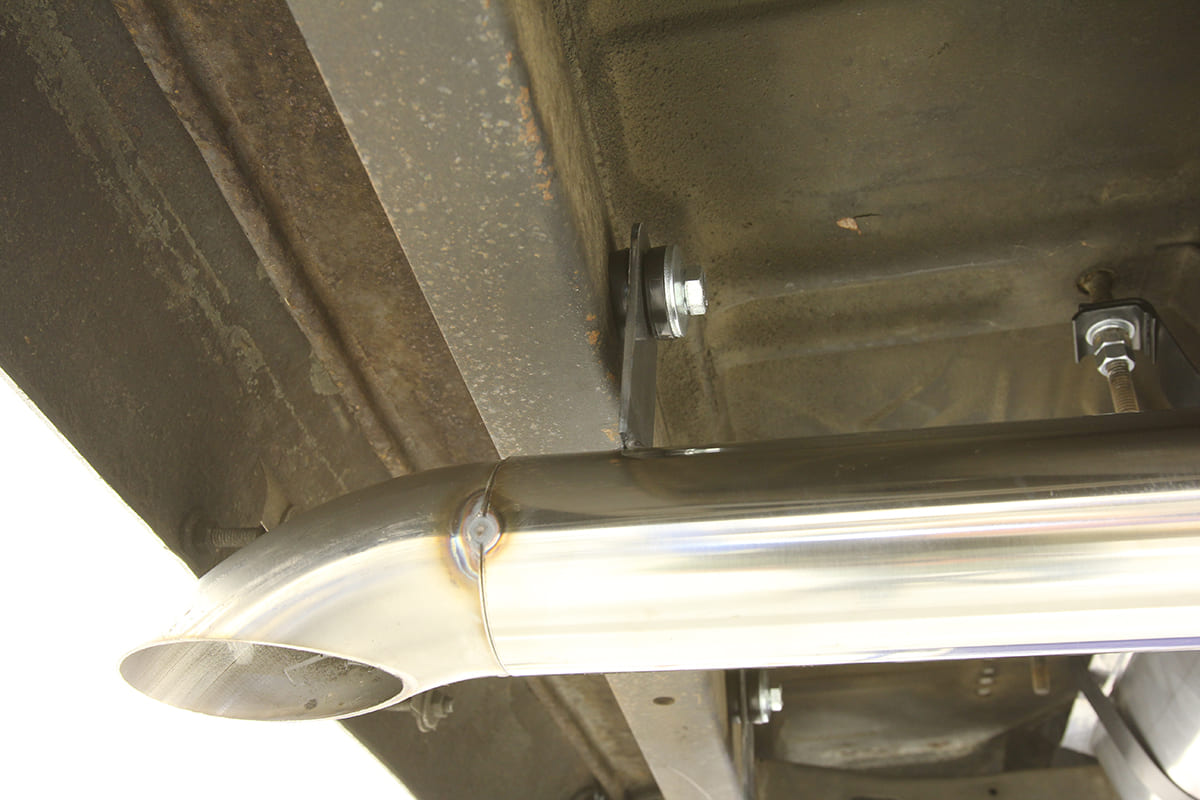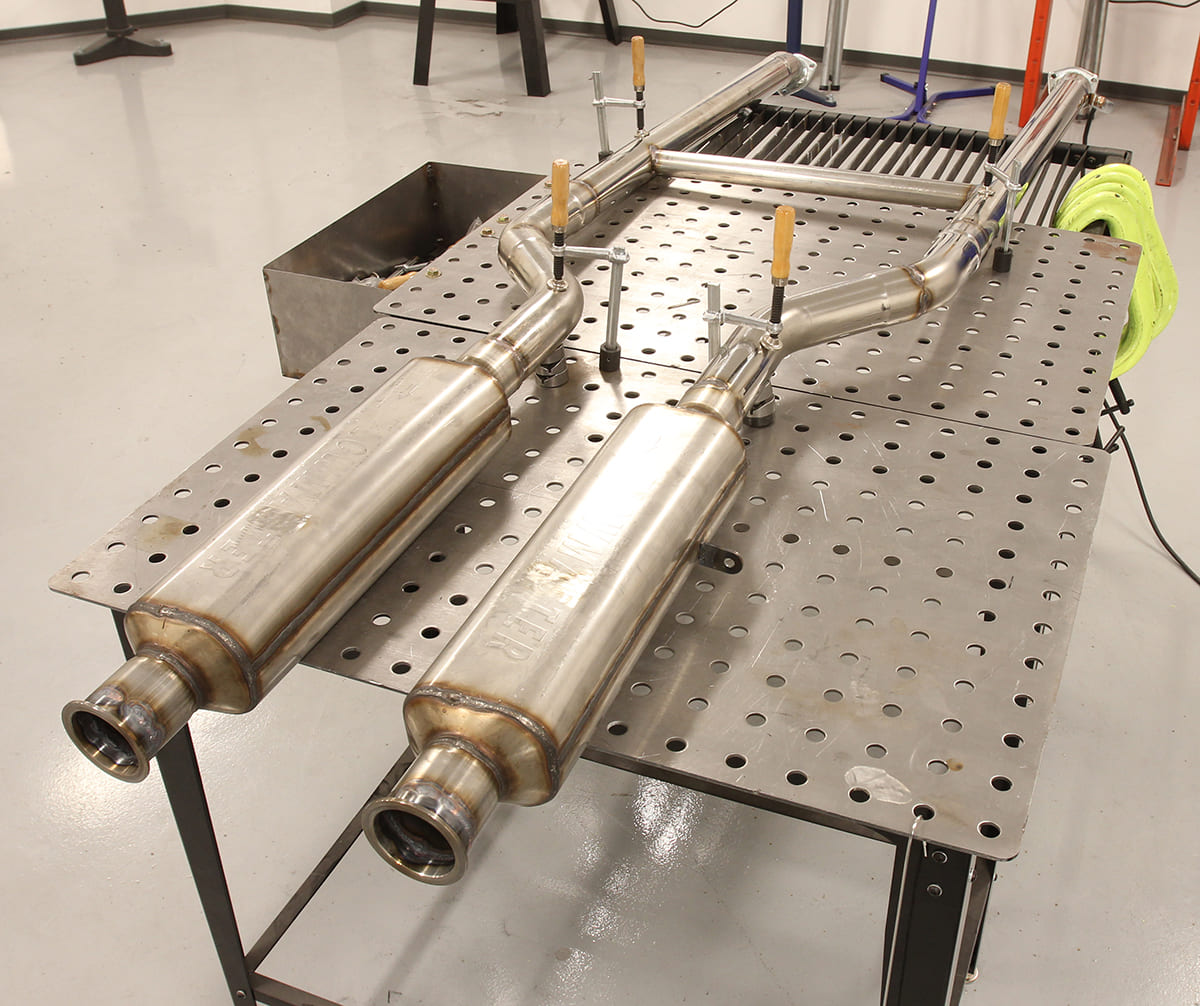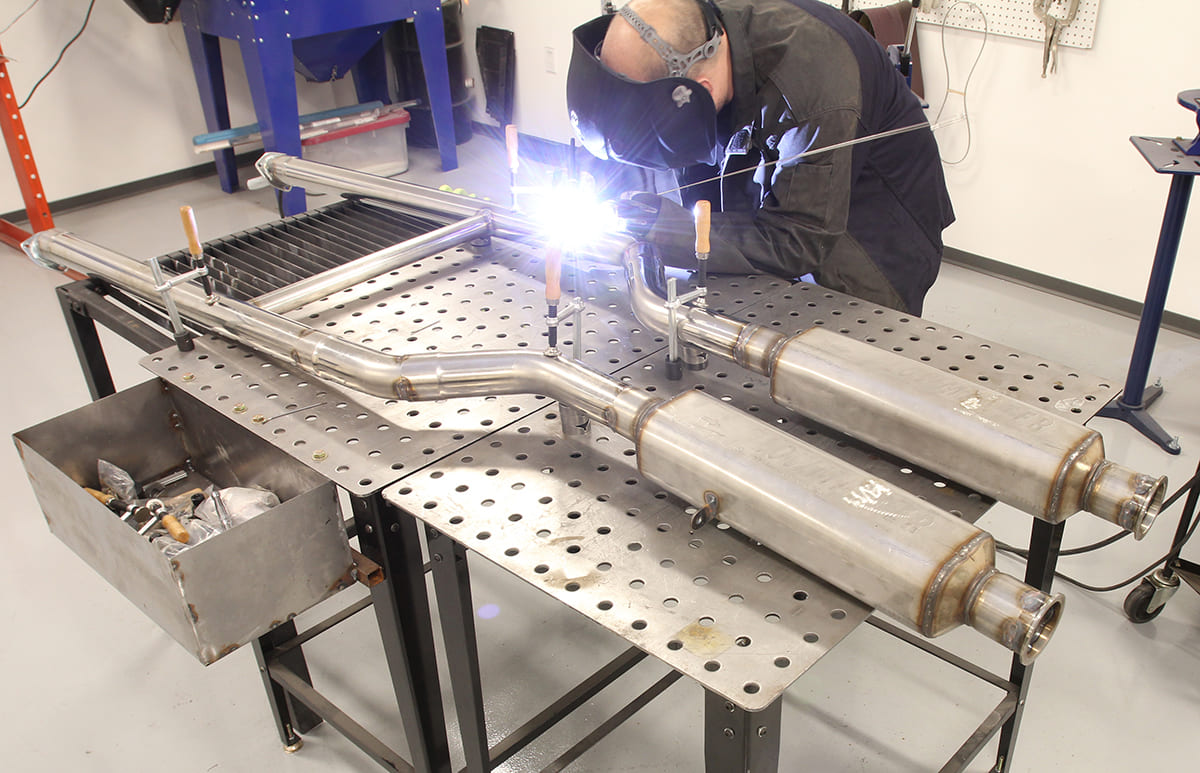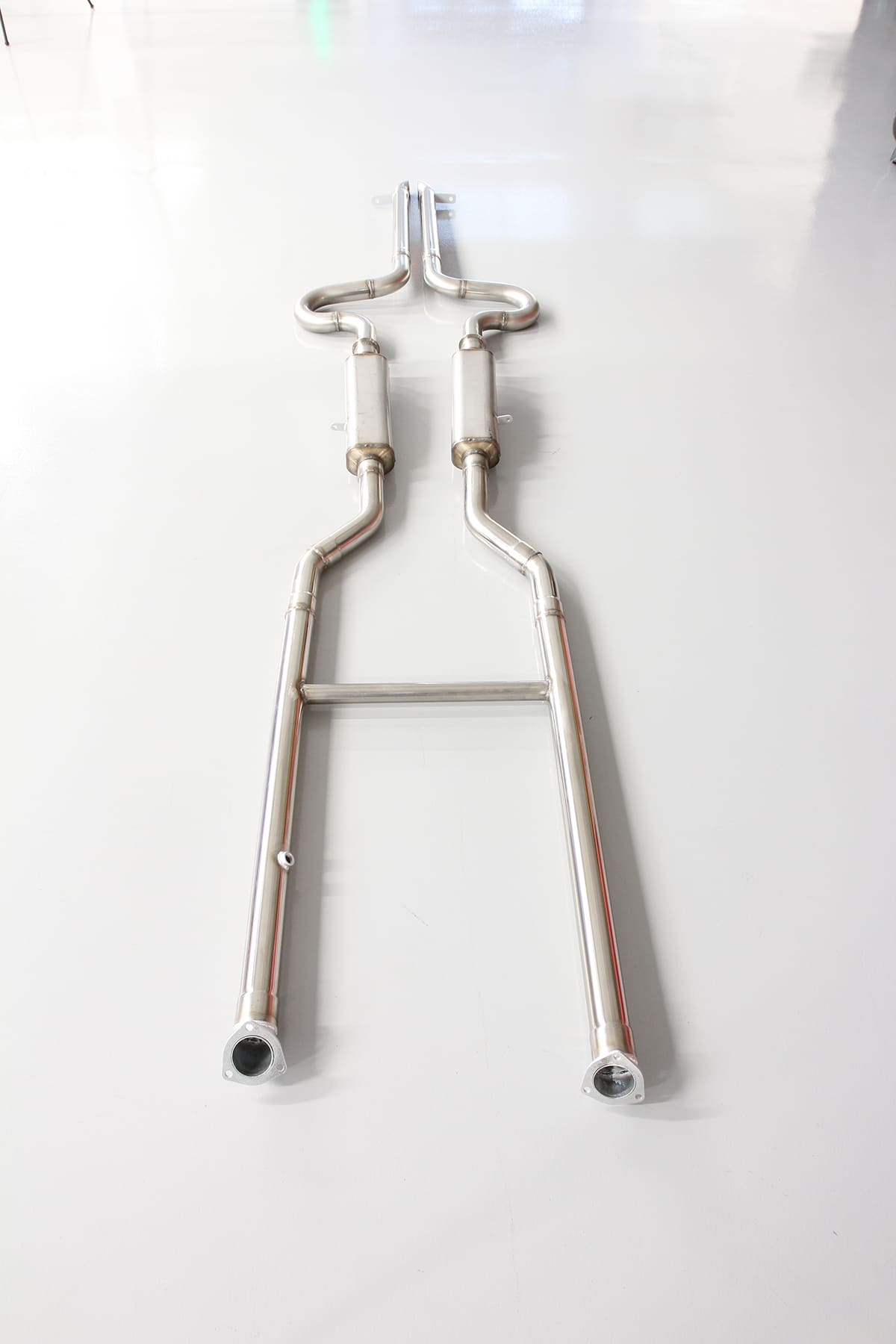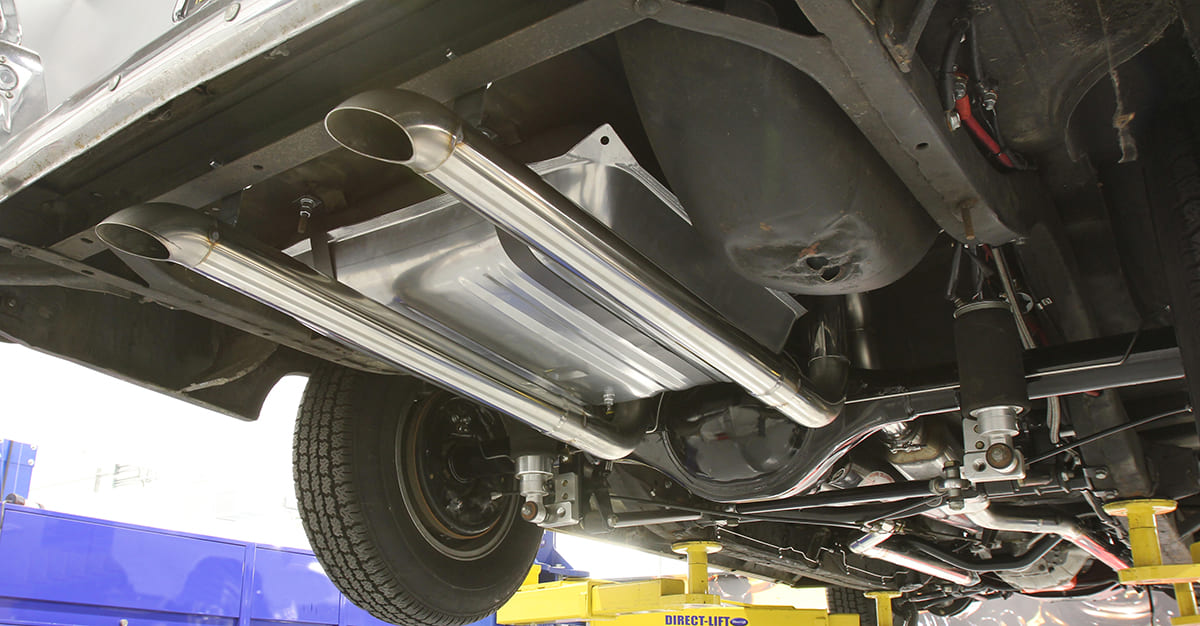 Sources:
Clampdown Competition
clampdowncomp.com
Speedway Motors
(800) 979-0122
speedwaymotors.com
TorqStorm Billet Superchargers
(616) 226-9476
torqstorm.com